Launching a new website requires a lot of hard work and dedication. With your website launch coming up, what would be better than to see positive, increasing analytics right from day one?
To finalize all the important details, you might need a few more weeks to work on your site. In the meantime, it'd be a good idea to let your followers know about the sensational offers to come. You could choose to tell them via text, email, or Tweet, or you could garner more interest, by creating a great coming soon page design to capture and keep their attention.
There are a variety of ways to build the best coming soon page but to make the process a bit easier, here are some useful tips.
This short article created by our team behind Slider Revolution will explore how to create a coming soon page using WordPress, and introduce you to a number of helpful tools.
Coming Soon Pages: What Are They and Do You Need One?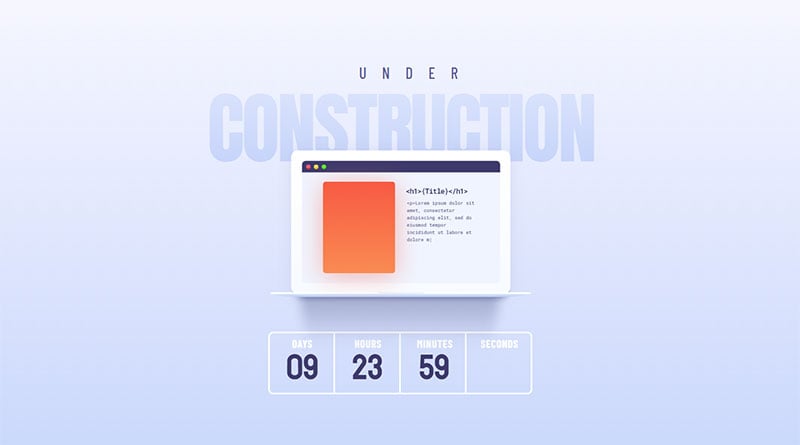 Known as pre-launch pages, coming soon pages are landing pages sent to people to help them learn more about your product or business. Then you can collect their email addresses and capture their interest, encouraging them to help you reach your goals before your site launches.
Where Contact, About Us, and FAQ pages are template staples on many websites, the strength of a coming soon page is that it's only temporary. Essentially, it serves as a placeholder.
Having a great coming soon page can boost the launch of your website in surprising ways.
It does that by:
Promoting social media pages and increasing followers
Adding visitors to your email list and transforming them into subscribers
Effectively marketing your site before launch day
A well-designed coming soon page not only creates anticipation among your viewers but also entices them to return to the finished site. This equates to more clicks and site views for you, the owner.
However, coming soon pages aren't critical for every business, and they shouldn't be used as an excuse to delay the date of your launch. Dropshipping businesses or clothing stores can try "soft-launching" the new store, which means launching for a short period of time and using that time to make improvements.
For many types of companies, product development, building a brand, and raising money can easily delay your launch date by a few months. Instead of avoiding marketing until the digital doors can be opened, using a coming soon page can help you get ahead, by promoting your product, building your site, and gaining a loyal audience.
How to Design A Coming Soon Page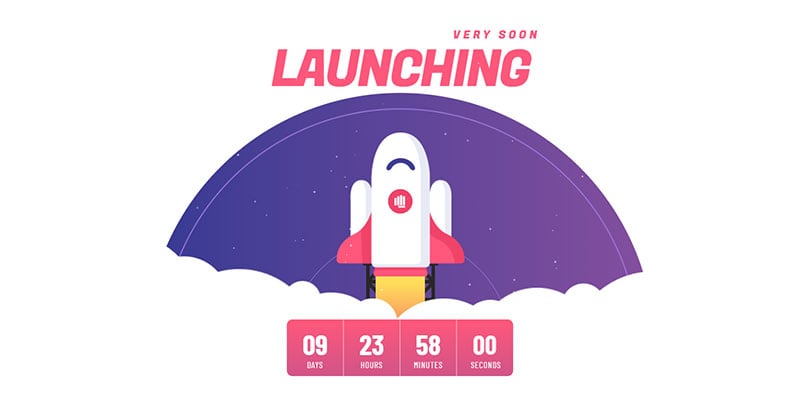 A coming soon page design should be created in a way that intrigues your visitors without them having access to your full website.
When you have a website launching soon, the best way to do this is by offering your visitors something unique and refreshing; anything that gives your page a "wow" factor but still represents the personality of your brand.
The main purpose of a coming soon page is to explain the purpose of your site. Failing to explain why your website exists can leave visitors uninterested and confused as to the purpose of your site.
If visitors navigate away from your site, they're unlikely to return unless they know what the site is about and why they would want to return. Listed below are a few of the best coming soon page rules to follow.
1. Get creative with wording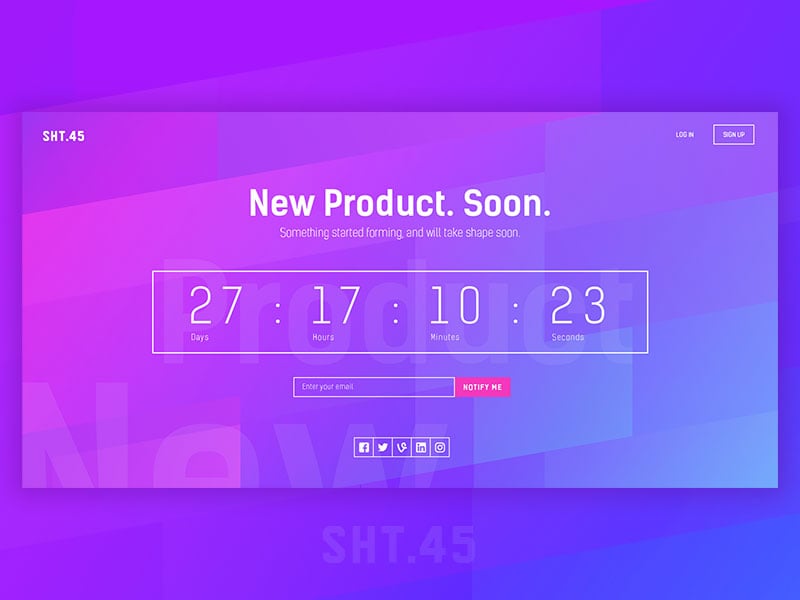 When you navigate to a teaser page, you're likely going to see something like "Coming Soon" or "This Site Is Under Construction" – which are not very interesting, so there are a number of other things you can use.
You could write something like "Come Back Soon" or "Something Big Is Coming".
Another great option is using the theme of your website to create a pun. For example, if you're launching an online site that sells space-themed products (what are the chances, right?), you could write something like "Preparing to Launch" or "Launching Soon". Amusing coming soon pages are usually very welcome.
2. Your coming soon page design should encourage sign-ups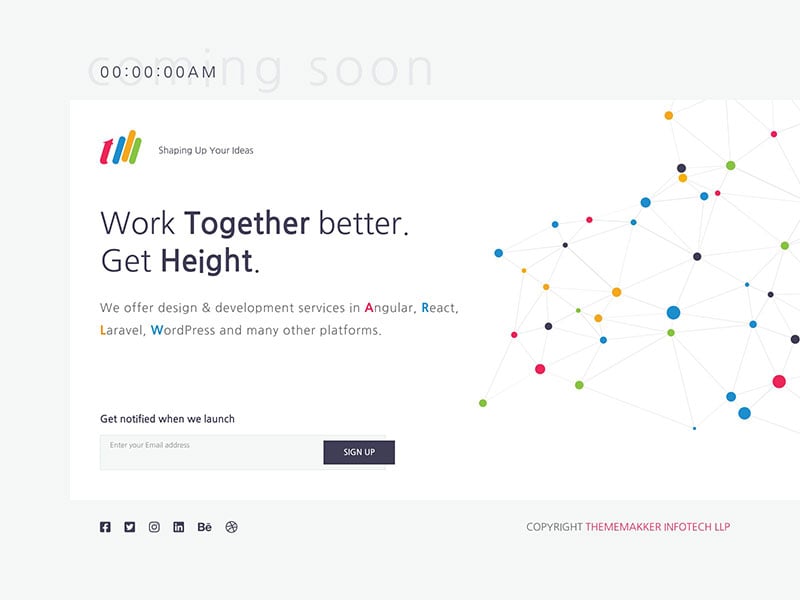 Every element of your website – images, CTAs, layout, copy, and design – contributes to how effective your page is at gathering leads. Remember that the primary goal of your page is getting visitors to sign up.
In order to ensure that your coming soon landing page renders high conversion rates, consider trying these methods:
Collect only the information that is necessary
Offer visitors an incentive
Avoid 3rd party branding
Use outbound links sparingly and with caution
Offer those who sign up additional information
Ensure that your first CTA is clear
3. Use a countdown timer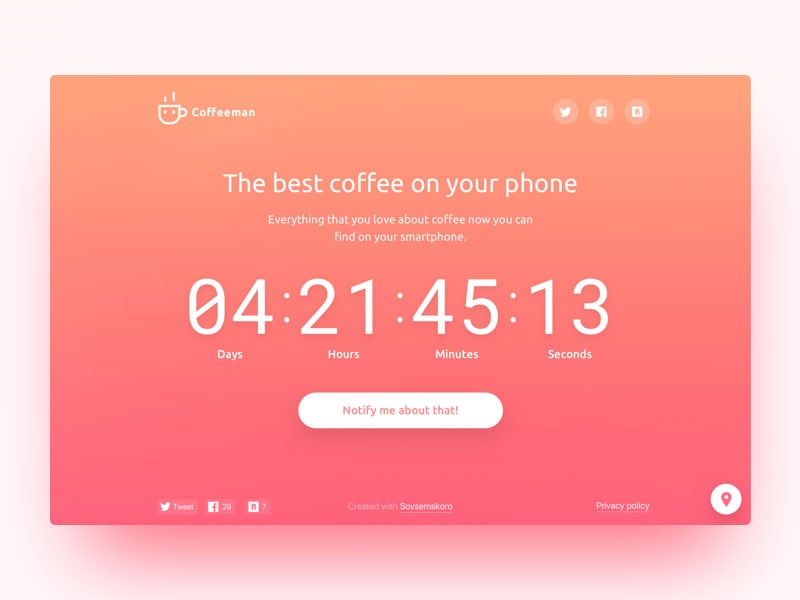 Some of the most successful coming soon page designs include a countdown timer. However, make sure that the timer is correct and doesn't simply show a random countdown that's not applicable to your launch.
Your countdown should be accurate enough so interested visitors can actively monitor your countdown and keep up with it, counting the time to launch day down with you. A false countdown timer is unhelpful; giving your site an unprofessional image.
4. Target human emotions with your coming soon page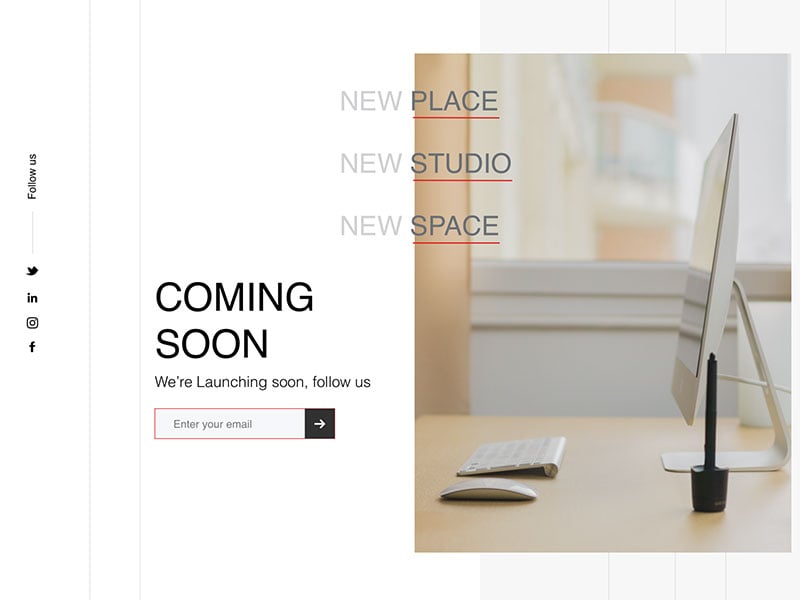 Humans are emotional beings, so our decisions can depend on the emotions we have at the time. Therefore few people will provide their email addresses to a website that seems too good to be true.
If visitors aren't motivated to trust you and wait for your launch, they're unlikely to subscribe to your emails. Thus you need to instill trust into your visitors and sufficiently boost their curiosity that they turn into leads.
5. Provide visitors with a way to stay in touch with you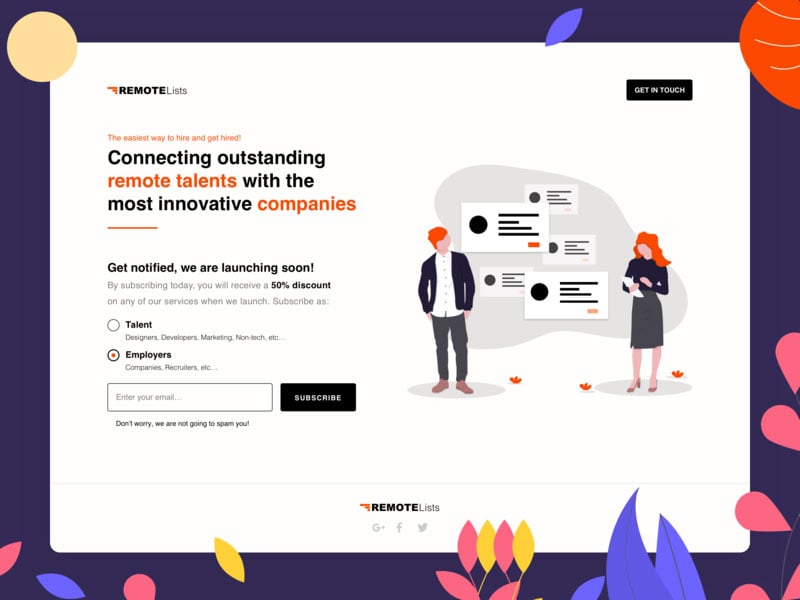 There's no rule that says you have to wait until your website launches to obtain valuable feedback from your visitors. In fact, you can and should be gathering feedback from the very start of your site's journey.
Encourage visitors to get in touch with you and share their ideas, concerns, and any questions they might have. Opening a line of dialogue between you and your visitors can greatly improve the quality of your website.
Using feedback from your visitors, you can make sure that your website caters to the correct audience and is what they want. This line of dialogue can be something as basic as including your email address on your coming soon page.
6. Use relevant keywords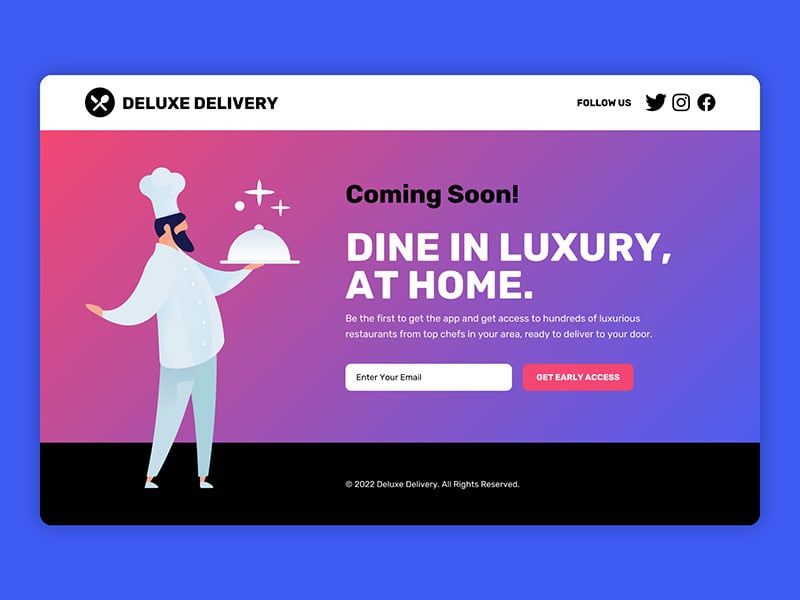 If your website has been established for some time, you've probably built a reputation on search engines using SEO. Your website, which has been inactive while you revamped it behind the scenes, may be experiencing minor negative effects since inactivity is not good for SEO.
You can minimize these effects by using relevant keywords in your placeholder text. Don't cram the text with keywords. Instead, opt to use simple and carefully considered keywords to give your page a boost while it's being updated.
7. Offer email notifications and updates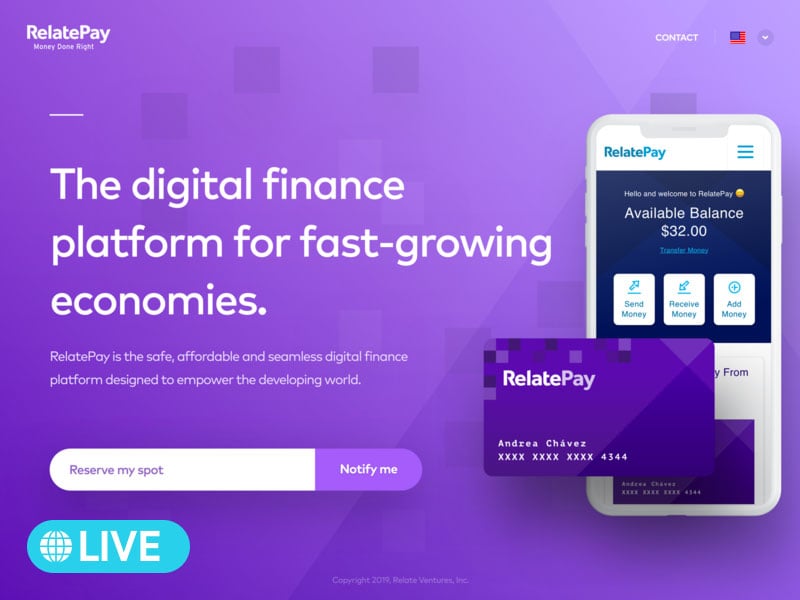 Publishing a website coming soon page is useless if you don't offer visitors a way to follow up with the site when it is finally launched. They may have forgotten your site, so an email notification reminding them about the launch of your site is so incredibly beneficial for everyone.
When new people subscribe to your email list, it's a good idea to send them an update or other useful notification shortly after they subscribe. Doing this reduces the chances that they will forget that they subscribed and report your content as spam.
8. Include links to social networks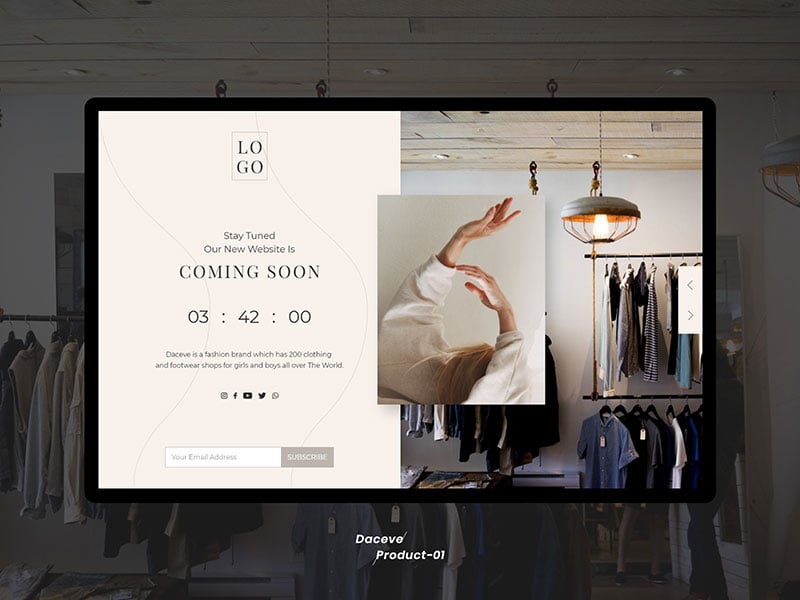 Today there are many ways to communicate on the world wide web. Social networks like Facebook and Twitter are often the most popular method of online communication due to their convenience and ease of use.
Including the links to any social networks you may use is a great way to connect with visitors and to gain new followers and subscribers. These networks can be great tools for marketing.
9. Present your brand or product name and logo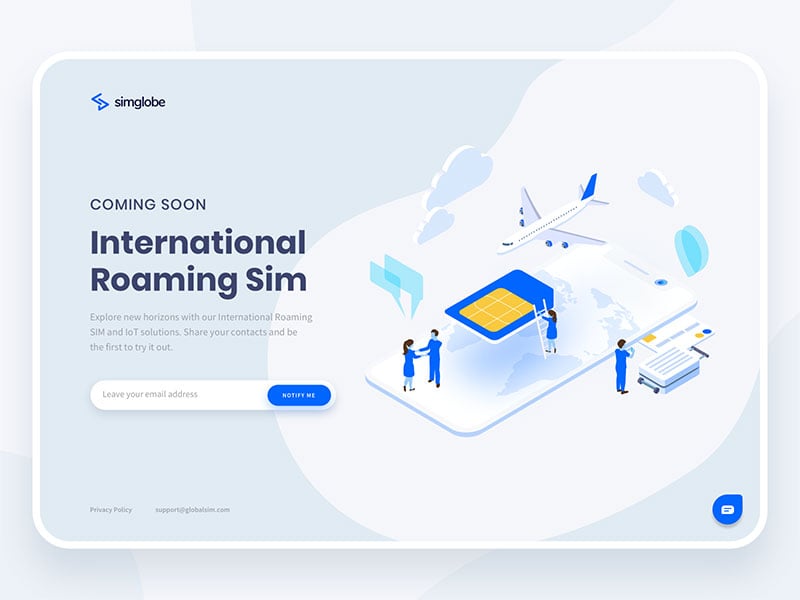 Anything business-related that you do online should follow your basic branding rules. Breaking away from the norm can easily confuse users and can also cause users to question your authenticity and reduce conversation rates.
Using your coming soon page to introduce a logo and brand name can increase brand familiarity to your users. Try setting your logo against a basic, plain background that allows it to stand out.
10. Share exclusive information with visitors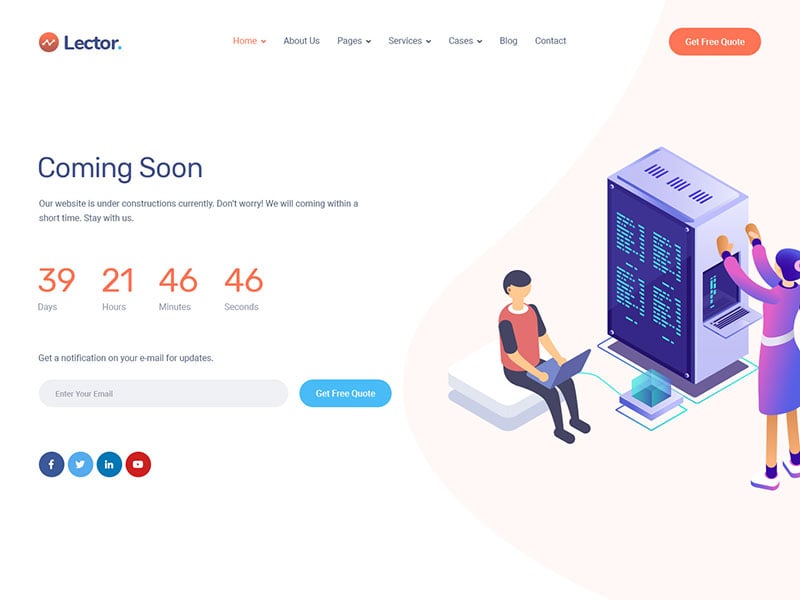 In order to make your new page interesting, avoid relying solely on your countdown timer and a newsletter subscription. Both are great options, but they aren't unique, so pairing them with something more interesting works well.
For example, you could share exclusive, in-depth information with those who visit your page. If you spark their curiosity, there's a greater chance of them giving you their email addresses. These can then be used for a variety of email campaigns and marketing purposes. This is also very helpful for refreshing their memories of your site on launch day.
Share things like images, written texts, and teaser videos that make them think about your product or business. Get creative and add an irresistible signature touch.
WordPress Tools for Creating A Coming Soon Page
Now that you're familiar with all the factors that help create a successful WordPress Coming Soon page, you should have a good understanding of what to include and a general idea of what your page goals are.
There are a number of ways to create a coming soon page design. In most cases, using a plugin is the best solution so here are 6 useful plugins that can be tailored to work with all types of websites.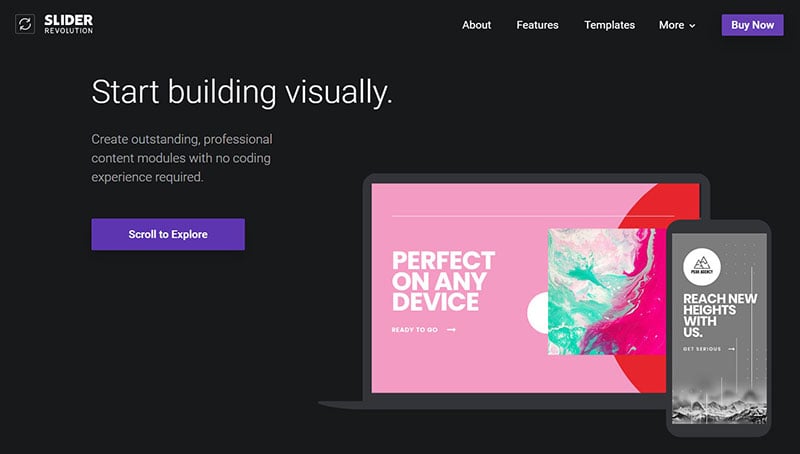 Slider Revolution is the best method for WordPress users to create rich, dynamic content for their websites. The plugin has an extensive visual editor that allows you to create unique, modern designs without any coding knowledge.
With it, you can create the best coming soon page either by doing it from scratch or by using one of the many templates.
You can create full websites, content modules, special FX, hero headers, and much more with the help of Slider Revolution add-ons. In addition, the plugin also offers a wide array of coming soon templates for users.
Under Construction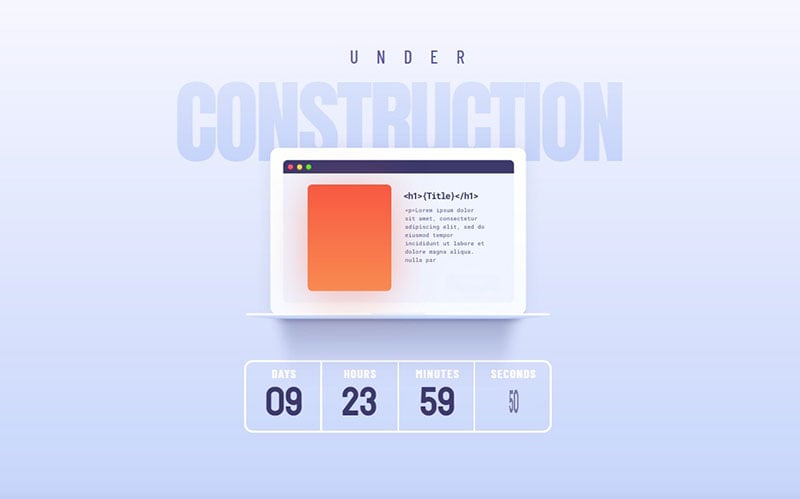 This coming soon landing page, titled "Under Construction", is animated and very entertaining.
Rocket BOOST launch page
This launch page features a countdown timer and carefully matched animations.
Launching Very Soon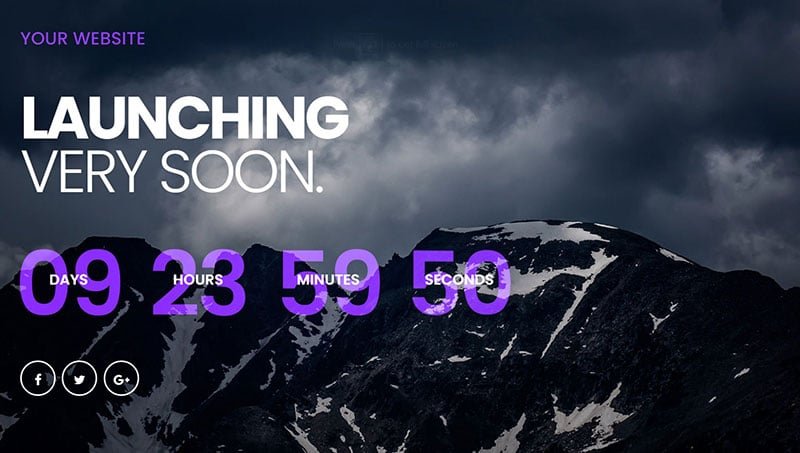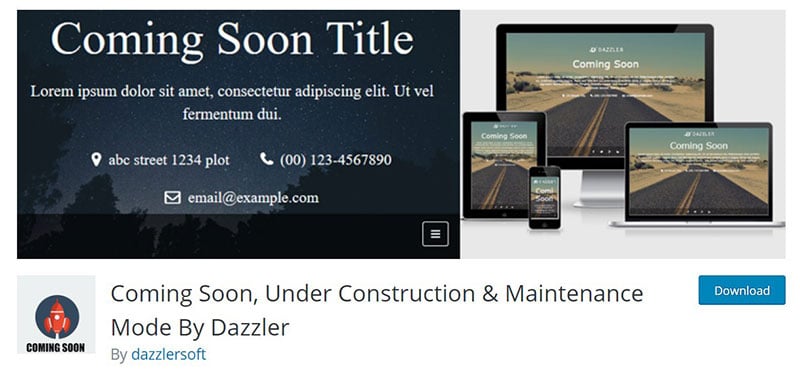 This simple WordPress plugin is ideal for creating minimalist coming soon pages that include all the necessary details. It offers both a free version and a pro version, which has a very distinct set of email marketing services for users.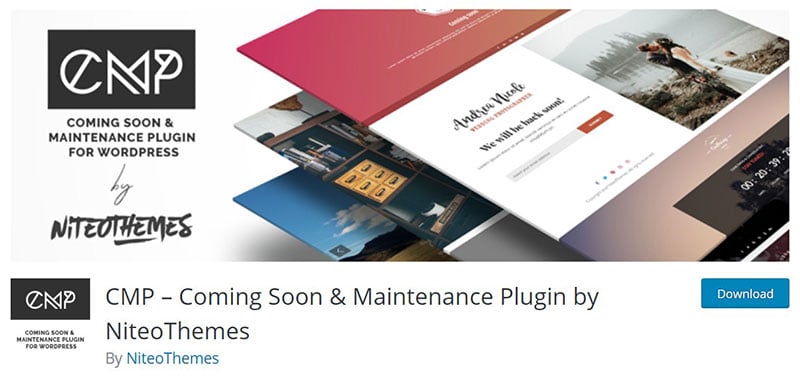 This plugin comes with a variety of ready-to-use coming soon template options that should help prepare and launch your site. You can use the plugin to customize logos, fonts, colors, and many more features. You can also use customized CSS styles and use your page to collect email addresses. Then, you can export them via CSV files.
By SeedProd, the Coming Soon Page & Maintenance Mode is a great tool for adding a Coming Soon page to your site. The plugin has a free and a premium version, as well as all the features you need to create a stunning coming soon page to attract your visitors. The plugin can also be used for basic website maintenance functions.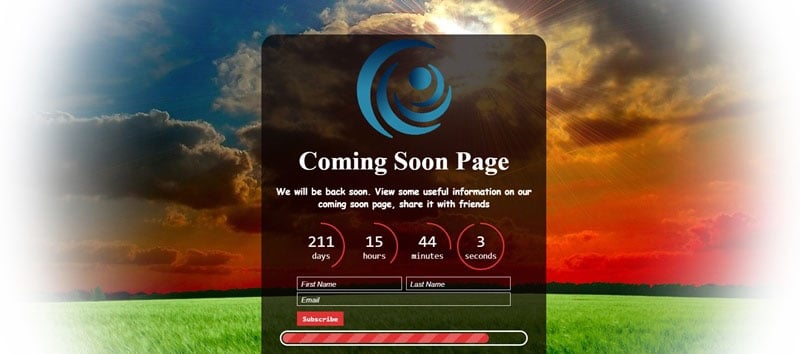 This plugin offers many of the same features as other WordPress plugins. However, the pro version allows you to add a variety of fun animations and effects and create a background slider. There are many other great features to help build effective pages.

Ending thoughts on these coming soon page design examples
Although they're temporary, coming soon pages are essential to your site. They contribute to the overall online presence of your company, as well as build your reputation.
Your coming soon page should be well-considered and confident, with frequent updates and sufficient information for your visitors to know the purpose of the site before it launches. You want visitors to be excited to come back.
Simplicity in web design is often one of the best ways to reach your goals. Using an uncomplicated approach when building your landing page adds to your professional image.
If you enjoyed reading this article with coming soon page design, you should check out this article with the cleanest website designs.
We also wrote about similar topics like one page website design, modern website design, creative websites, website animation, and website color schemes.
And that is not all.
We like design inspiration a lot so we also created articles about parallax scrolling, minimalist websites, the website footer, and website header, contact us page design, and horizontal scrolling website examples.
Cool Coming Soon Page Design Tips and Resources to Create Them