Ever browsed a company's website and thought, "This is so polished!"?
I have too. It's akin to stepping into a contemporary office space adorned with clear glass partitions and streamlined furniture. Only, we're navigating the digital landscape here.
A corporate website's design is more than just aesthetics.
This is important, because in our digital-driven era, a firm's website represents its initial handshake with the world. Believe me, those initial moments count. Immensely. By the time you finish this piece, you'll understand what truly differentiates a standout corporate website.
Awesome Corporate Websites To Check Out
Angled Business Website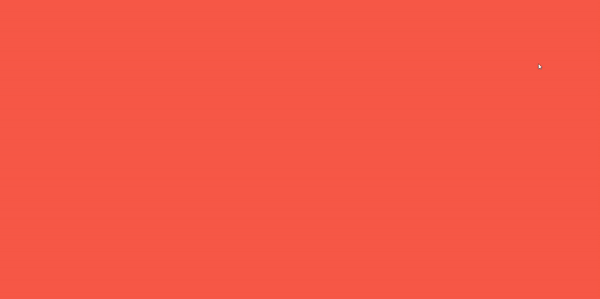 This corporate website template looks at business websites from a whole new angle. Here are some of its features:
one-page website
services section
testimonial section
navigation scroll guide
contact section
social media buttons
customizable colors
Corporate Website Template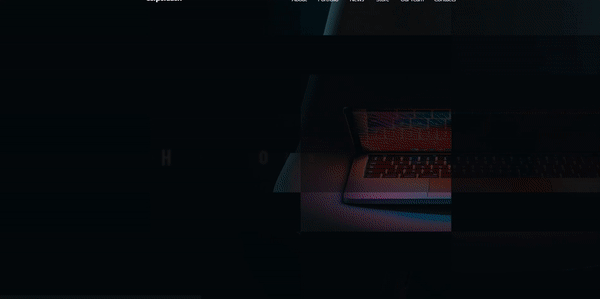 This template offers a one-page layout that would work well for any company. Its features include:
visible CTA
portfolio section
supports eCommerce
includes Google Maps integration
back to top button
text effects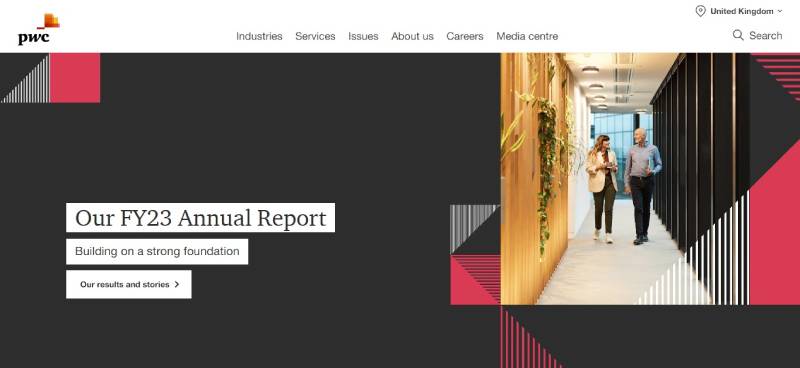 PwC UK stands as a beacon of reliability in the finance and consultancy domain. They go beyond mere figures; they're architects of enduring value. Their website, adorned with an intuitive design and accessible interface, mirrors their dedication to superiority.
Delve deeper, and you'll uncover knowledge spanning industries, services, and potential career paths. It's a virtual embodiment of a worldwide network that has been sculpting the business landscape for decades.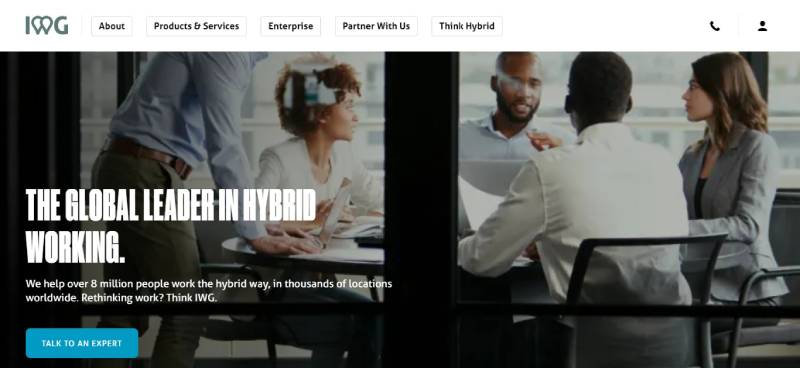 Ever thought about the future of work? IWG has. They're all about hybrid working. Think of it as the best of both worlds – office and home. Their website is a testament to their vision, offering insights into how they're making flexible working a reality for millions.
Whether you're a business looking for space or just curious about the hybrid work trend, IWG's site is a treasure trove of information. And hey, they even have an app to manage everything.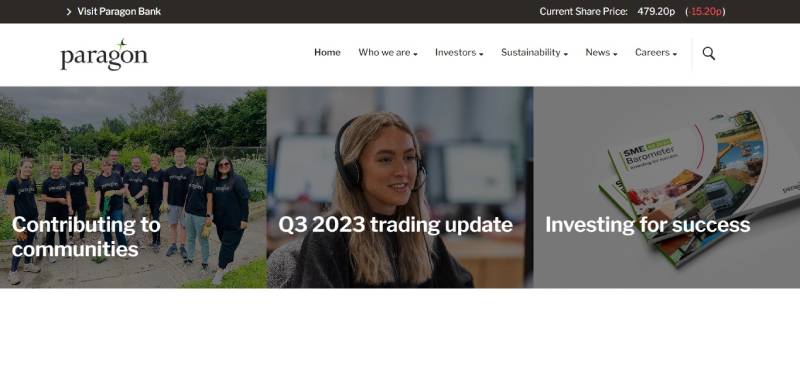 Paragon Bank is far from ordinary. They infuse modernity into banking with a diverse array of savings options and personal loans. Championing adaptability and innovation, their online offerings streamline and democratize banking experiences.
Above all, their unwavering dedication to customer satisfaction ensures top-tier service at every turn.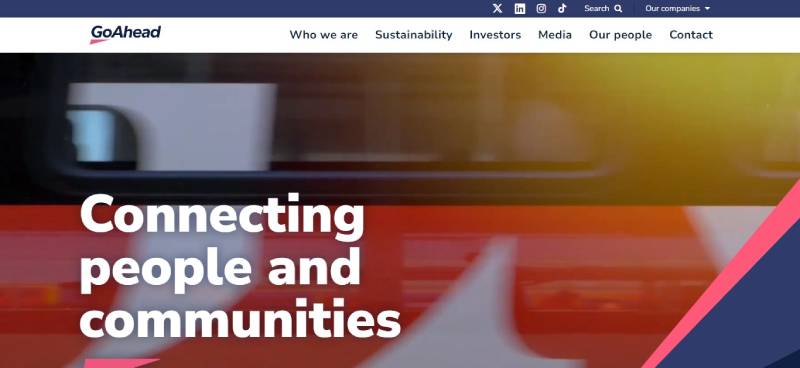 Ever heard of a company that's all about transportation but with a touch of sustainability? That's The Go-Ahead Group for you.
They're leading the way in public transport, operating buses, trains, and trams. But what's cool is their commitment to reducing carbon emissions and making travel greener.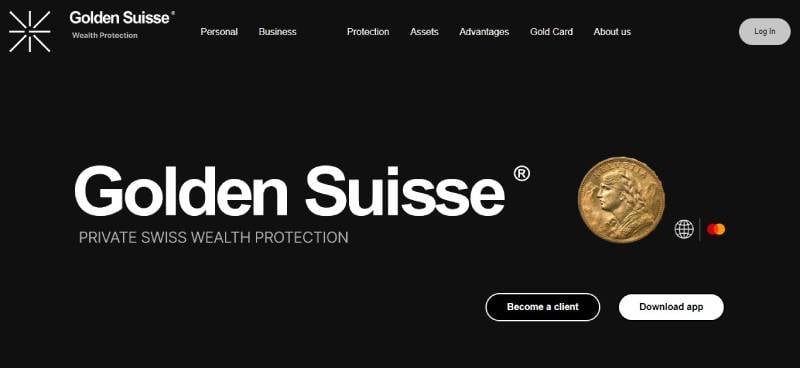 Golden Suisse is where Swiss tradition meets modern technology. They're all about protecting wealth, especially against financial risks. But here's the twist: they operate like the Swiss financial institutions from the 19th century, focusing on gold bars and government-issued gold bullion coins.
With their cutting-edge tech, clients can use their gold stored in Switzerland for payments and even credit card purchases worldwide.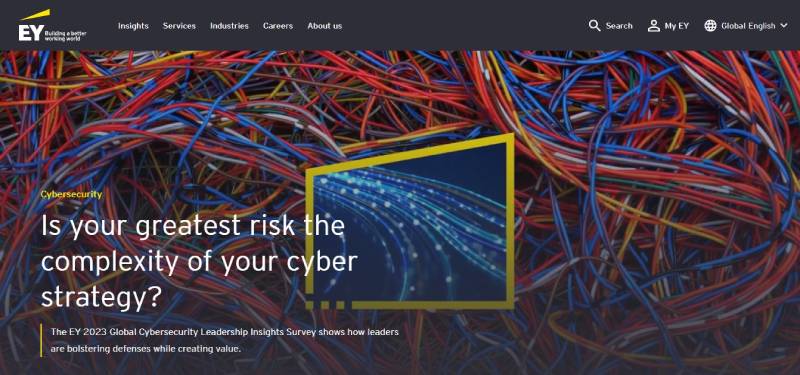 EY isn't merely another corporate entity; they're at the forefront of sculpting a superior working landscape. Their portfolio spans consulting, tax, and transaction services, all tailored to address pressing challenges and elevate the global arena.
With their deep dives into AI, consumer behavior, and the Gen Z pulse, they consistently stay a step ahead. For those seeking a nexus of innovation and impactful change, EY beckons.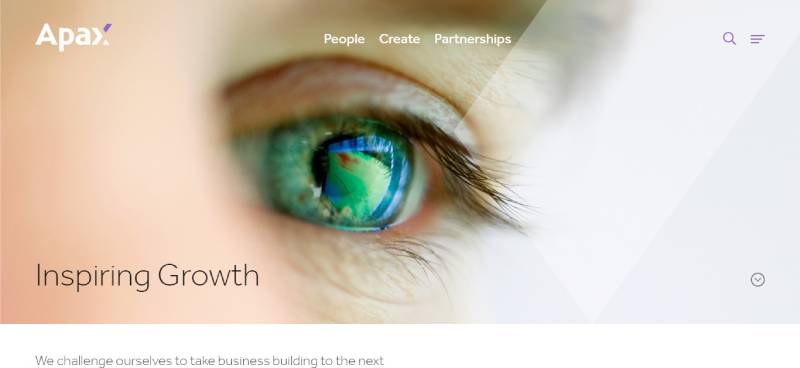 Step into Apax's universe, where businesses transform and dreams become realities. With a rich history of investing in potential, Apax is the guiding star for companies aiming for the skies.
They believe in the power of partnership, and with their strategic insights and global reach, they're reshaping industries. Dive deep, explore, and witness the Apax difference.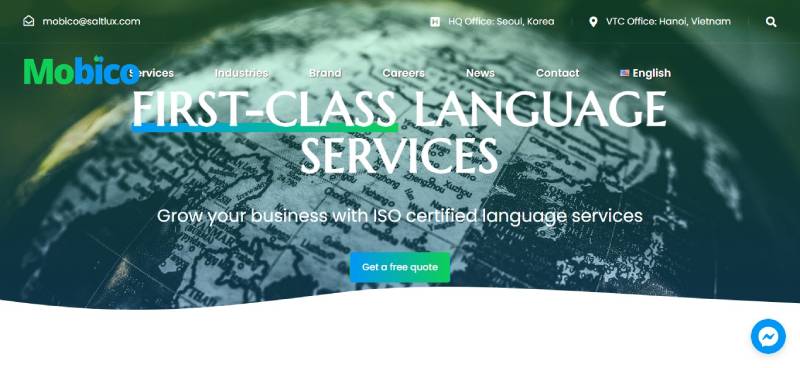 Welcome to Mobico, where language barriers are a thing of the past. With over 40 years in the language services industry, they're the masters of multilingual translating and localizing.
From marketing to finance, their native-speaking translators ensure your message resonates globally.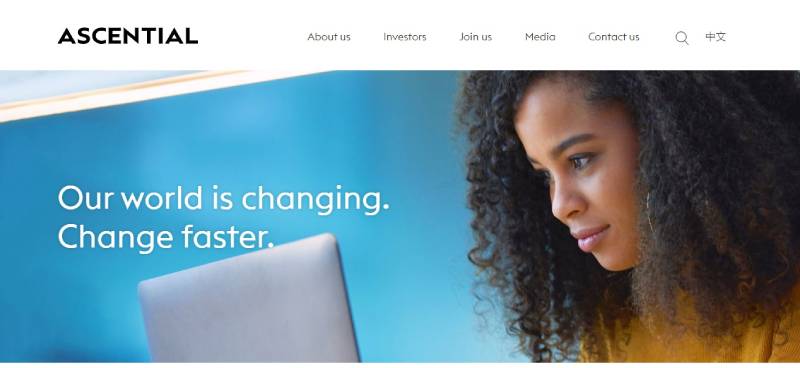 Step into the future with Ascential, where today's actions set the stage for tomorrow's triumphs. They're not just about information; they're about transformation.
With a suite of world-class brands, Ascential empowers businesses with actionable insights and long-term strategies. Whether it's digital commerce, product design, or marketing, they've got the tools to boost your performance.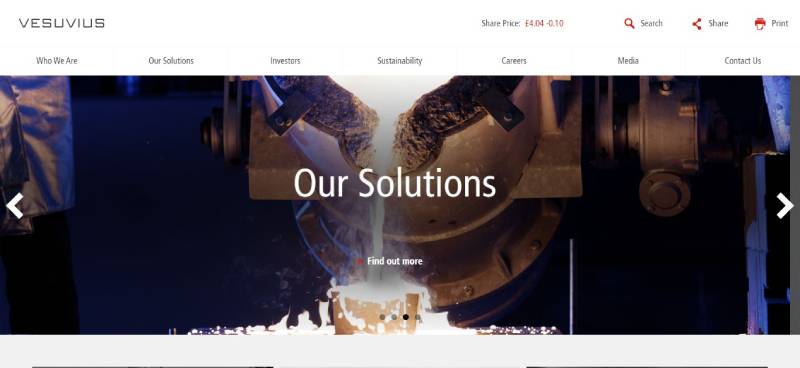 Upon entering Vesuvius, you're immersed in a realm of sophisticated refractories and systems. Their digital presence clearly showcases their dominance in the field of molten metal flow engineering. The website's streamlined design and user-friendly flow make it effortless to discover their expansive product and solution offerings.
Their unwavering dedication to sustainability and cutting-edge innovation is evident, underscoring their pivotal role in defining their industry's trajectory.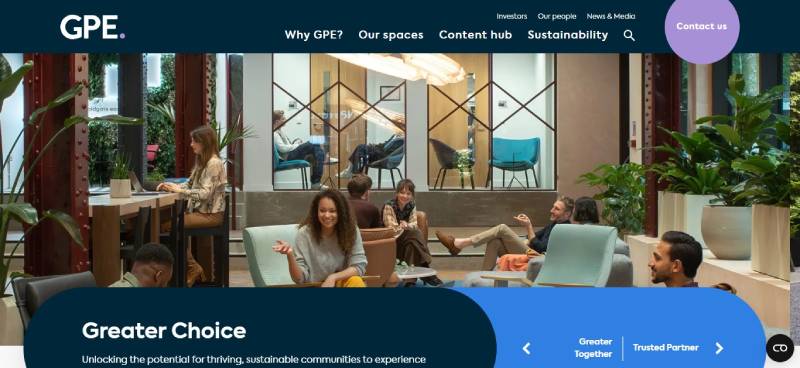 Great Portland Estates isn't just about buildings; it's about creating vibrant spaces that resonate with life. Their website is a visual treat, showcasing their portfolio of central London properties. With a modern design and interactive maps, you can explore their properties in detail.
Their focus on sustainability and community engagement is evident, making them stand out as more than just a property company.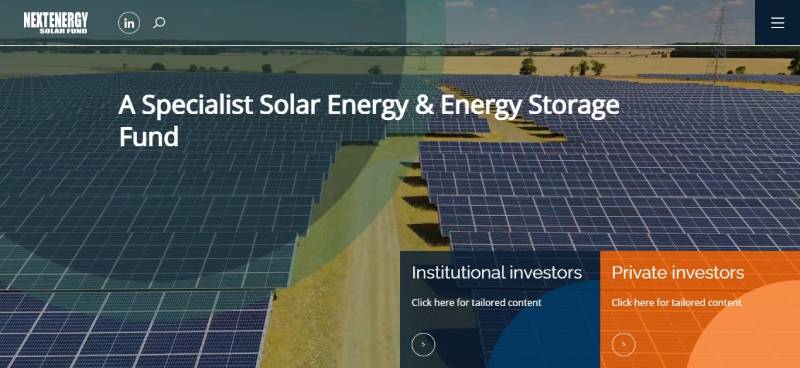 NextEnergy Solar Fund illuminates the realm of renewable energy. Their digital platform offers an insightful journey into solar energy and energy storage dynamics. As a vanguard in renewable energy investments, their quest to spearhead the shift to green energy is palpable.
The website's engaging features and current data give a panoramic perspective of their contributions and ventures. Their steadfast dedication to ecological balance and biodiversity sets them apart as a guiding light in the renewable energy domain.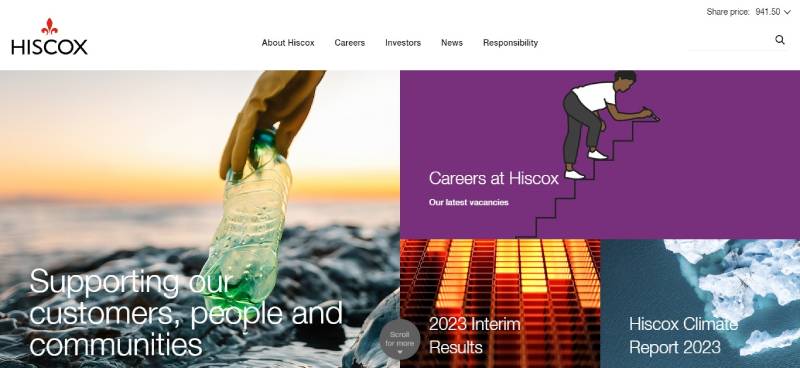 Hiscox transcends the conventional insurer label; they symbolize trustworthiness and dependability. Their online presence mirrors their deep-rooted allegiance to clientele and communities. Armed with a forward-looking ethos, they present a multifaceted array of insurance offerings.
Their news hub offers a pulse on current happenings and sector insights. Their keen interest in cybersecurity and modern art highlights their broad spectrum of knowledge and passion. With its intuitive layout, the website guarantees users a seamless information-seeking experience.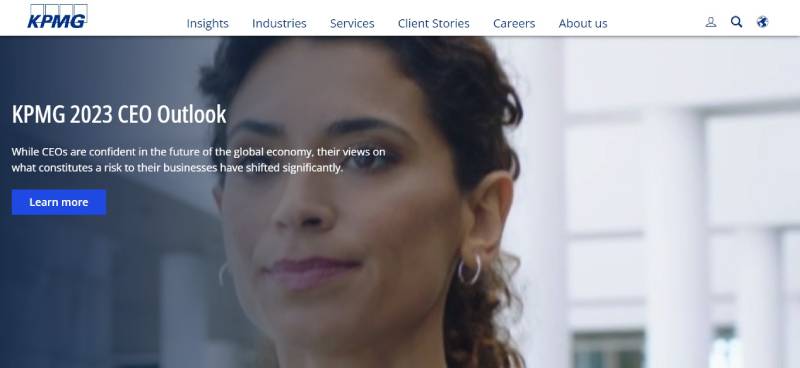 Global Expertise in Audit, Tax & Advisory KPMG stands tall as a global powerhouse in the world of professional services. With a deep-rooted history and a commitment to excellence, they offer top-tier audit, tax, and advisory services.
Their website showcases their vast expertise and the industries they serve. Whether you're a business looking for guidance or a professional seeking insights, KPMG's site is a treasure trove of information.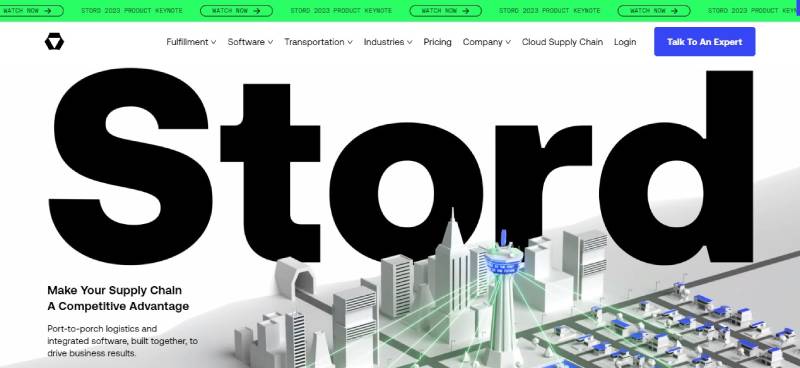 Stord revolutionizes supply chain dynamics. As a cloud-based supply chain platform, their mission is to optimize distribution. With their holistic network-driven strategy, they unify every segment of the supply chain on a singular platform. From warehousing to freight and everything in-between, Stord has it under control.
Their pioneering digital platform grants unparalleled end-to-end transparency. In the corporate arena, it's akin to possessing an unmatched advantage: envision having real-time insights into every movement. That's the Stord advantage.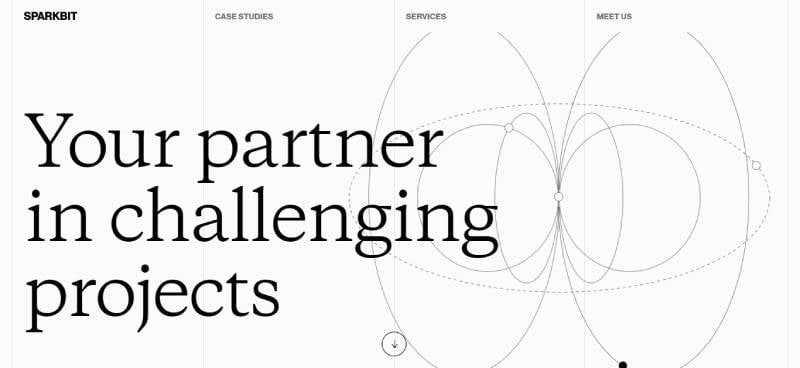 Sparkbit is the crossroads of groundbreaking ideas and dependable solutions. Their forte is crafting bespoke software solutions, and they excel at it. Whether your interest lies in blockchain, machine learning, or data analysis, their prowess is undeniable.
But it's not merely about software creation; it's the forging of trust. Their dedicated crew ensures every endeavor is specifically tailored to resonate with the client's vision, striking a balance between novelty and dependability. Picture having a tech couturier, ensuring precision and customization with every stitch.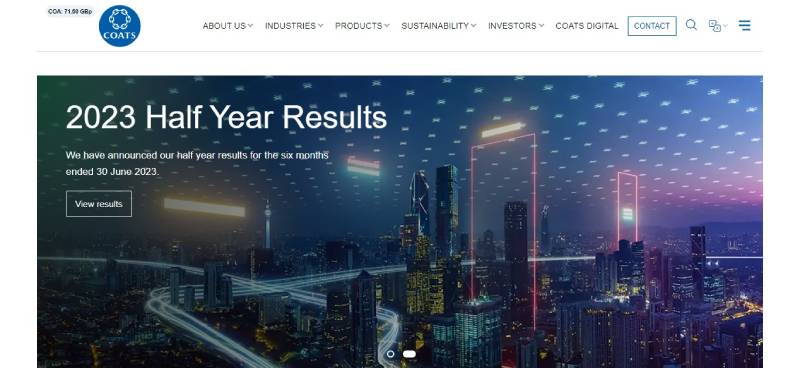 Threads might seem simple, but Coats takes them to another level. They're the world's leading industrial thread manufacturer. Whether it's for apparel, footwear, or even specialty markets like automotive and fibre optics, they've got the threads that hold the world together.
Beyond just threads, they're also about innovation. They've got sustainable products, personal protection gear, and even threads for the automotive industry. It's not just about sewing; it's about weaving the future.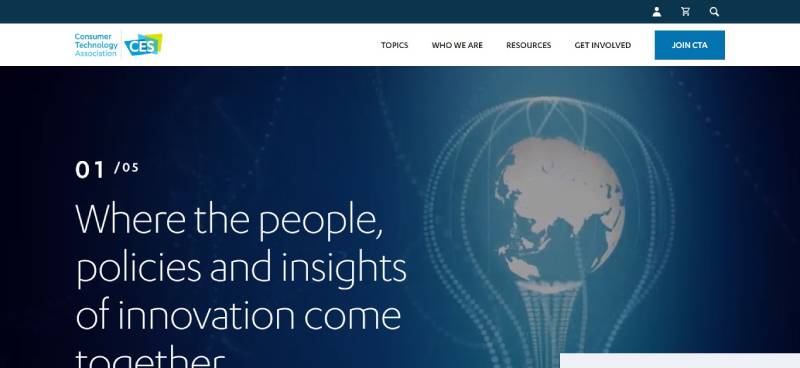 The Consumer Technology Association (CTA)® is the nexus for innovation enthusiasts. Their guiding star? Empowering pioneers, regardless of their size. They're driven by the potential of technology to revolutionize lives and kindle groundbreaking concepts that resonate with us.
Representing 1K+ member firms, they're sculpting the tech horizon. Be it through pivotal research, vocal advocacy, or signature events, they are the vanguards of technology. For them, it's not merely about the tech but the visionaries propelling it, instigating transformative shifts.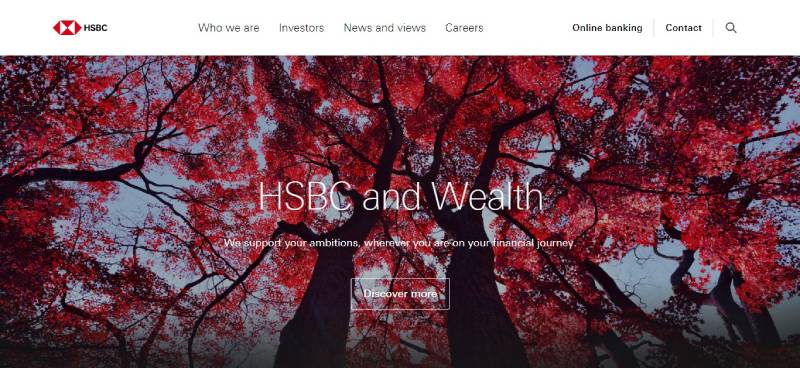 HSBC stands tall as a banking behemoth on the global stage, presenting a wide spectrum of financial solutions. They cater to everything, from individual banking needs to intricate corporate finances. Their digital platform, characterized by its agile design and intuitive navigation, simplifies user journeys.
An emphasis on sustainable aspirations underpins their endeavors, spotlighting their drive for a future that's both enduring and inclusive. With its contemporary aesthetics and interactive nuances, HSBC emerges not just as a bank but a thought leader in the financial sphere.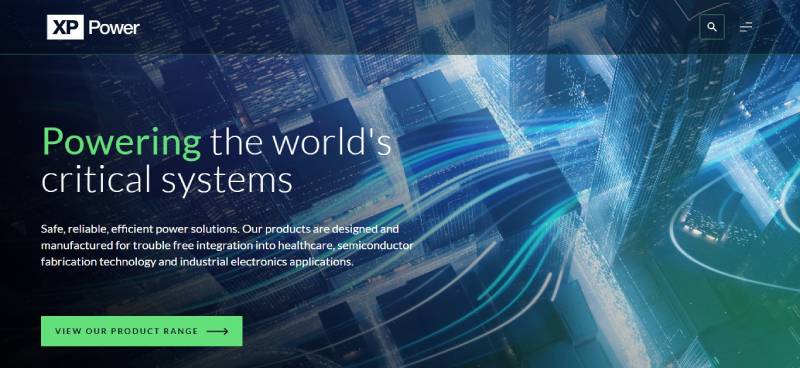 Navigate the electrifying domain of XP Power. Their core isn't merely power provisions; it's fuelling pivotal systems worldwide. Their digital space juxtaposes vibrant visuals with comprehensive insights. From AC-DC power modules to high-voltage alternatives, they parade their extensive offerings.
The platform ventures into real-world applications, spanning sectors like semiconductors to healthcare. Championing innovation and dependability, XP Power's site is a luminary in the power sphere.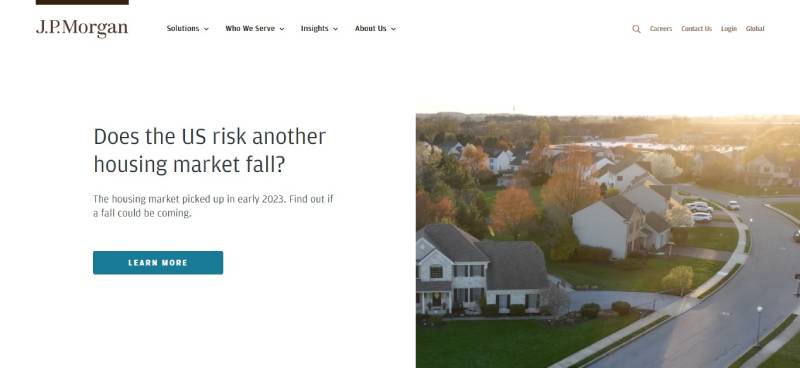 J.P. Morgan transcends the conventional banking framework, establishing itself as a financial titan. With expert analyses spanning diverse sectors, from real estate intricacies to the global currency dynamics, they're pivotal players in worldwide finance.
Their offerings span asset management, commercial banking, and elite private services. Their pledge? Deliver unparalleled global services and foster profound community impact. Venture in, and be engrossed by unparalleled financial acumen.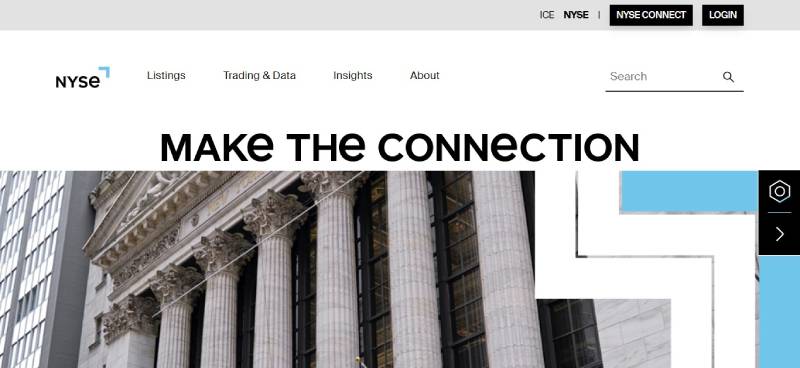 The New York Stock Exchange, often termed NYSE, is the heartbeat of international finance. It's the go-to for firms seeking capital infusion and investors aspiring wealth accumulation.
With its storied legacy and unwavering commitment to avant-garde strategies, NYSE isn't just an exchange — it's an emblem of economic evolution and prospects. For both investors and corporate entities, NYSE paves the path for exponential growth.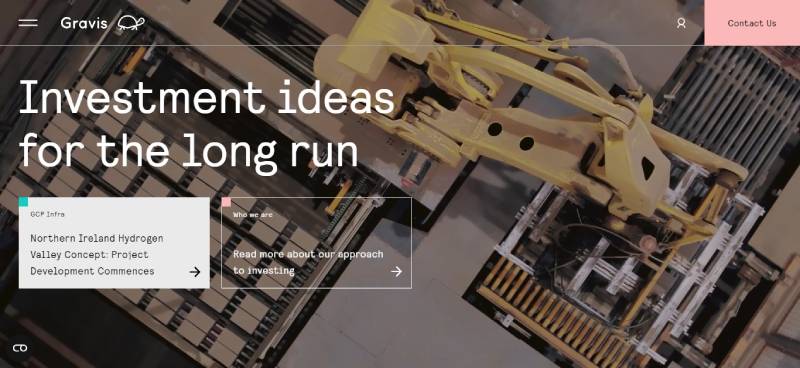 Embark on the Gravis journey, a hub meticulously curating funds geared towards consistent investor returns. Previously recognized as GCP, Gravis's vision is delivering dependable, long-horizon yields to its patrons.
Their investment tentacles reach sectors as varied as infrastructure and real estate to renewable energy and digital assets. For those eyeing a multi-faceted investment palette, Gravis beckons.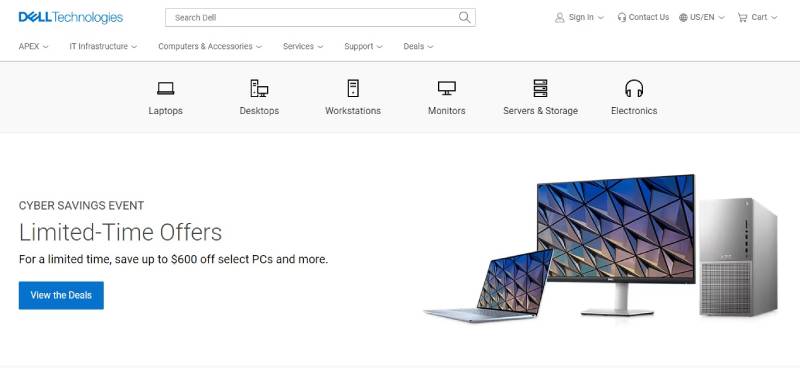 Dell Technologies is a hallmark of technological ingenuity. Their offerings span the gamut from personal computing devices to enterprise-grade storage utilities. Whether you're an avid gamer coveting top-tier performance or a corporate entity desiring sturdy IT scaffolding,
Dell customizes solutions for every need. Their allegiance to unparalleled quality and frontier technologies earmarks them as the tech aficionados' first port of call.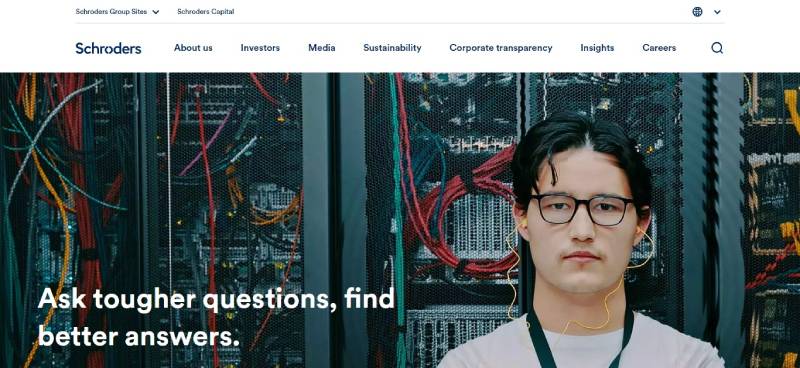 Schroders emerges as an esteemed active investment custodian, devoted to steering its clientele towards their financial north stars. Their ethos encapsulates more than just fiscal augmentation; they're passionate about engraving positive global footprints.
With a track record spanning three and a half decades and an enviable customer satisfaction quotient, their legacy resonates with unparalleled excellence. Be it through state-of-the-art CRM tools, marketing automations, or their fervor for sustainable investment avenues, Schroders epitomizes holistic financial guardianship.
FAQ on Corporate Website Design
How regularly should we refresh the website's appearance?
In the fast-paced digital realm, it's wise to consider a significant revamp every 3 to 5 years. However, it's equally vital to consistently introduce minor adjustments to maintain relevance and reflect your evolving brand.
Think of it this way: you wouldn't wear the same attire for years on end, so your website deserves periodic wardrobe changes too.
Is it imperative for the site to be mobile-responsive?
Undoubtedly! Given the significant portion of users browsing on their phones, a non-mobile-optimized site is a missed opportunity. Prioritize the user experience for all devices, ensuring you don't exclude those on handheld devices.
Which platform is optimal for a corporate website?
It's not a one-answer-fits-all scenario. Platforms such as WordPress, Joomla, and Drupal have long been crowd favorites due to their flexibility, SEO compatibility, and vast customization potential. Nevertheless, your decision should hinge on your unique requirements and objectives.
What significance does content have in the site's design?
Content is the soul of your website. Although design provides the visual appeal, content communicates with your audience. It's paramount that your design accentuates and facilitates content accessibility and readability. After all, clarity and ease of information access are key.
How vital are graphics and multimedia elements?
Incredibly so! Given our visual nature, premium imagery, videos, and infographics can enhance your site's allure, fostering greater engagement. Yet, moderation is crucial – excessive multimedia can slow down loading speeds, while too little can render the site uninteresting.
Is it beneficial to embed social media within the design?
Absolutely! Social media platforms are hotspots for interactions and engagement. Incorporating them into your corporate website can amplify your reach and foster a more personable brand image. From icons to live feeds to share buttons, there's a plethora of integration options.
How can we gauge the effectiveness of our website design?
Beauty is more than skin deep; the same goes for website design. Utilize tools like Google Analytics to delve into user interactions, bounce rates, and conversions. Direct feedback from users is also priceless. If they're spending more time, navigating effortlessly, and taking desired actions, you're doing something right!
Conclusion on These Corporate Websites
Designing corporate websites isn't just about slapping on some colors and calling it a day. Nah, it's an art. A dance between functionality and aesthetics.
First, you've got the visual appeal. It's like dressing up for a big event. You want to turn heads, but in a good way.
Then, there's the user experience. Imagine walking into a room and everything's just… where it should be.
If you liked this article about corporate websites, you should check out this article about tattoo websites.
There are also similar articles discussing technology websites, startup websites, actor websites, and florist websites.
And let's not forget about articles on barbershop websites, interactive websites, gym websites, and types of websites.
Corporate Websites Balancing Branding and Functionality