Most web design projects require the use of two or more font combinations to help create a positive user experience. Pairing fonts can be tricky, so website designers must invest time to learn font combination techniques.
Designers who master typography can increase the effectiveness of a website's fonts. So, this is a vital skill that requires continuous improvement.
This article is a collection of guidelines for creating effective font combinations. It also offers sample font combinations for your next project.
Font Combination Guidelines
The following guidelines can be used to improve your skills in using font combinations.
Use Font Pairings That Compliment Or Contrast Each Other
Generate visual diversity by combining fonts that contrast or complement each other. Be careful not to pair fonts that are visually identical as fonts that are too similar tend to clash.
Keep in mind that fonts that are too contrasting may pull your design in opposite directions. Select fonts that won't fight each other for the viewer's attention. Ideally, the font combination should harmonize but not be too similar.
Use A Maximum Of Three Fonts
Choose a font that looks attractive in a bigger size for the heading of your website. Then select a legible font for your body text. A third font should only be used if necessary.
Use A Super-Family Font Combination
Select fonts within the same typeface family (super-family). This will give you a ready-made range of styles, weights, and classifications designed to work together.
A good super-family font combination would resemble a serif and a sans serif typeface. Here are two famous combinations:
Lucida/Lucida Sans
Meta/Meta Sans
Combine Type Sub-Categories
The serif and sans serif fonts are broad classifications that possess several sub-categories. Here are a few 'Old Style' serif sub-categories that work well together with 'Humanist' sans serifs like Gill Sans and Lucida Grande:
Transitional serif typefaces that show more contrast between thin and thick strokes include:
Mrs. Eaves
Bookman
Times
Perpetua
These serif typefaces combine well with geometric sans serifs like:
Avenir
Avant Garde
Eurostile
Futura
Century Gothic
Univers
Pair Personality Fonts With Neutral Fonts
Use a pro font combination of a neutral and personality font. A font combination that includes two personality fonts results in a clash.
Both fonts become unable to dominate each other which reduces the visual pleasure and readability of the content. Using two neutral fonts makes the content appear lifeless and bland.
Use Hierarchy To Generate Visual Diversity
Hierarchy adds contrast to a website and produces a stronger layout. The headline should be set to a higher point size than the body. This causes the reader to see the headline first.
This contrast between the font-weight of the headline and the copy prevents monotony and helps the reader to scan the website better. Here are a few hierarchy variables to consider:
Size
Weight
Color
Kerning
Sample Font Combinations For Your Web Design Projects
Here are some beautiful font combinations to use on your website. Each brings a unique and exciting look to your project.
Font Combinations For Science And Technology
Exo And Web Serveroff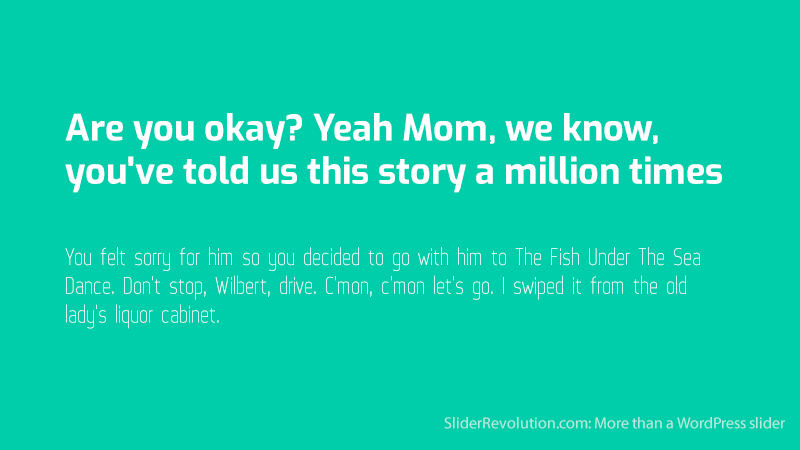 Here is a two-font combination made for science-related content. Use Exo for the heading and Web Serveroff as the body copy and subtitles.
Web Serveroff is a sans serif font with a narrow look that helps to create a techy vibe, while Exo has a futuristic look. In this instance, Exo is used in the upper case but it may be adjusted to lower case if necessary.
The Helvetica And Georgia Combination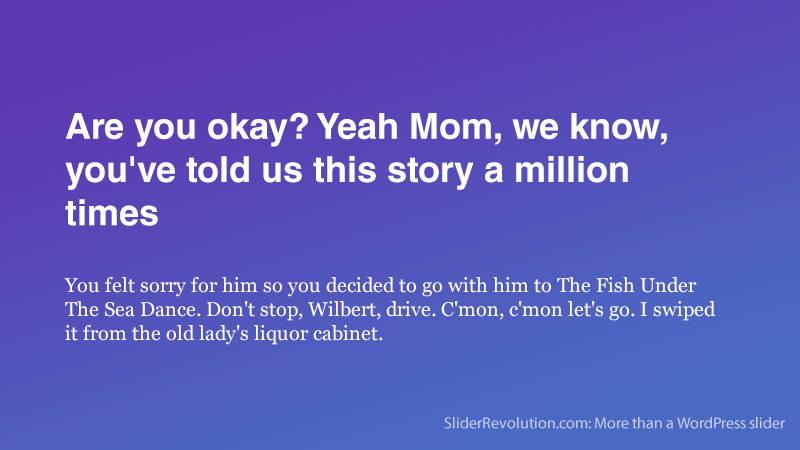 This is a great combination for medical or medicinal websites. Helvetica is a clean sans serif font that reflects stability and professionalism. It should be used as a bolded title.
Georgia is a serif font with great letter spacing to increase legibility. It should be used for the text and subtitles. This popular combination is useful for a variety of other design projects outside of the medical field.
Rokkitt And Hattori Hanzo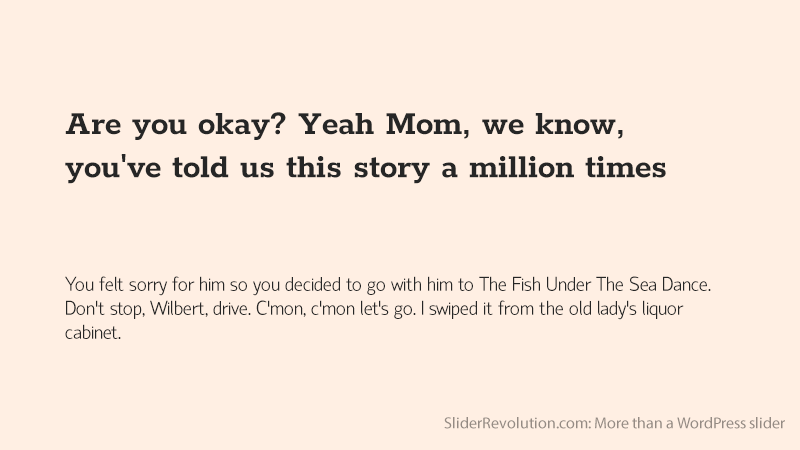 Here is a font combination for technology-related articles. Rokkitt is a display font, perfect for headlines and title text.
The Hattori Hanzo font is clean and modern and works well for short pieces of text in charts and infographics. A muted color combination and white space help to make this pairing harmonize effectively.
Font Pairings For Logos, Flyers, Channel Art, And Portfolio Sites
Lobster And Cabin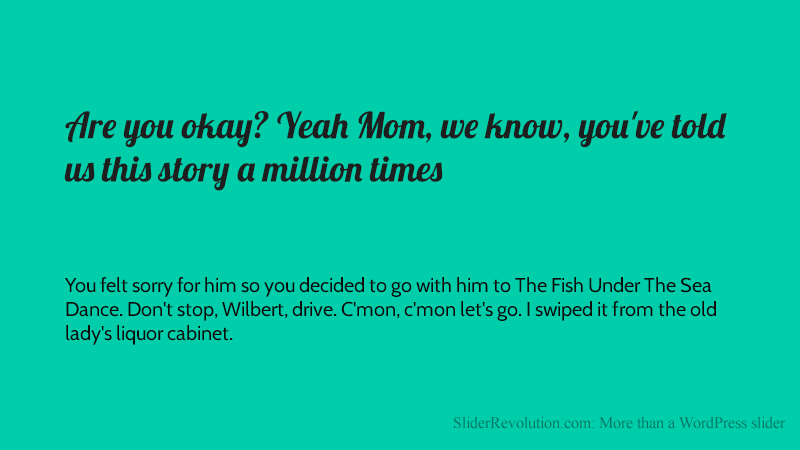 Lobster is a playful and quirky script font that is highly legible. It's a very popular font that pairs well with a sans serif font like Cabin. The Cabin and Lobster combination is great for:
Aesthetic portfolio websites
Logos
YouTube channel art
Playfair Display Italic And Playfair Display Black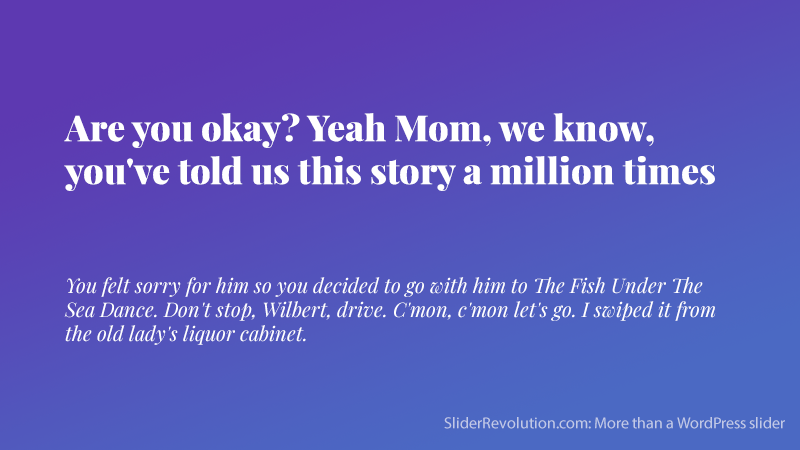 This Playfair Display fusion is the perfect font for a wedding invitation design or website. Playfair Display Black has a heavy style that offsets nicely against Playfair Display Italic.
This harmonious hierarchy along with color can improve how your typefaces are portrayed. For example, light tones can be used to soften the text.
The Futura Bold And Bodoni Font Combination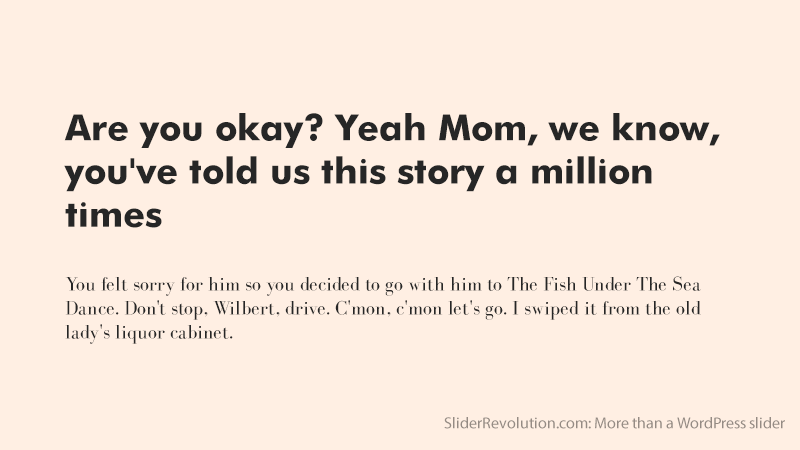 This Futura bold and Bodoni font combination is a beautiful contrast that features a crisp, chunky header and an elegant, slim font for the body copy.
The legibility and eye-catching difference of these fonts make this pair great for use on all types of flyers and brochures.
Font Pairings For Restaurants, Bars, Barbershops
Josefin Sans Bold And Josefin Slab Semi-Bold
Josefin Sans and Josefin (Slab) are not a superfamily. They are vintage Google fonts and sister families that go well together.
They were designed based on the 1920s (Sans) and 1930s (Slab) geometric typefaces and made to be used in large sizes. This combination works well on the homepage of a retro website for barbershops, restaurants, bars, etc.
Medula One And Lato
Medula One is ideal for decorative signage inside a small boutique or coffee shop. It's highly legible and looks like a modern version of old Gothic fonts.
Polish graphic designer, Łukasz Dziedzic, created Lato. Lato is a Polish word that translates "summer" in English. It has a casual, breezy vibe as the name suggests. This combination has a hot and cold contrast that fuses beautifully.
Font Pairings For Hotels, Resorts, And Fitness Club Websites
The Abril Fatface And Josefin Sans Combination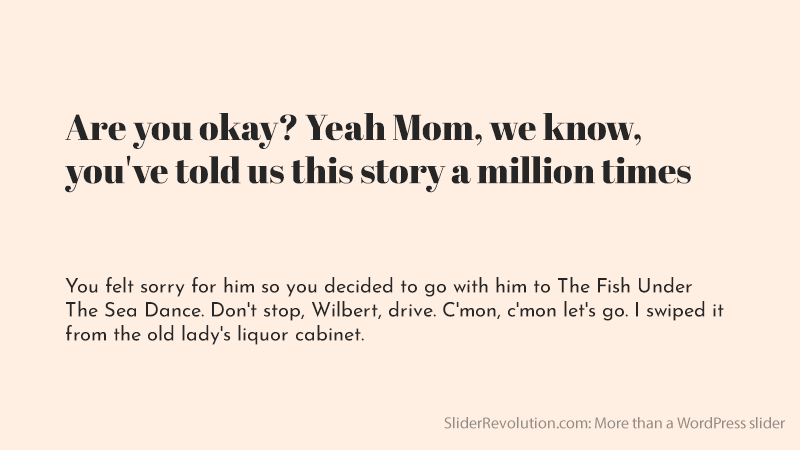 Although very different from each other, these fonts still work beautifully. The height between the baseline and the mean, or middle line (T x-height) of each font is slightly lower. This causes the uppercase letters to appear long and lean.
Abril Fatface on its own is an attractive and elegant font with a stark contrast in the line widths. But, the combination of these two fonts has a classy and professional look that is perfect for luxury hotel branding.
Oswald And Helvetica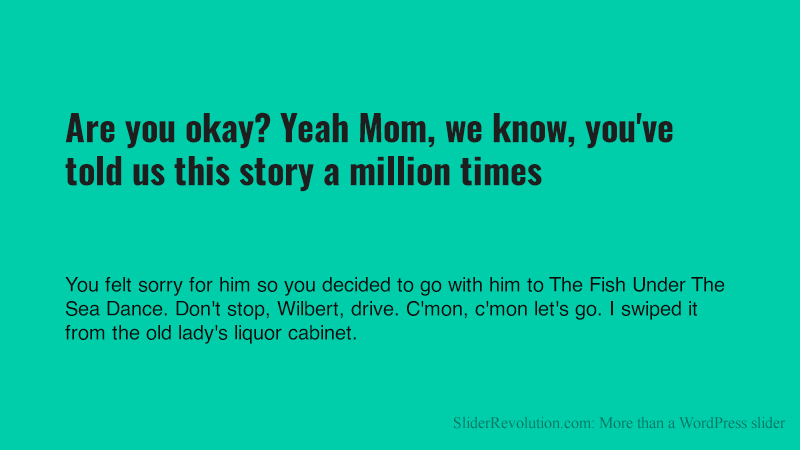 Here is a great example of a font combination for a health or fitness club website. The Oswald font is used in bold and italic.
It is clean and legible and displays titles and headers well. It adds a sense of motion and dynamism to a piece focused on health and exercise. Helvetica is used for the copy and subtitles to ensure clarity and legibility.
Font Combinations For News, Entertainment, And Sports-Related Projects
Amatic SC And Josefin Sans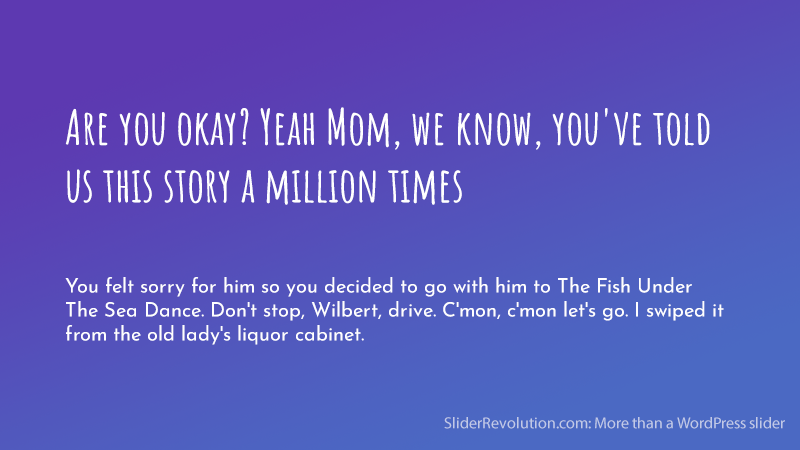 This is a great font combination that is on the light-hearted side of chic. This pairing is not for every project but if you want a gentle, whimsical feel this fusion of Amatic SC and Josefin Sans is perfect.
It is a fun-loving, free-spirited pro font that is perfect for artists, musicians, or entertainers who want to display a unique image.
Open Sans Extra Bold, Cooper Hewitt, And PT Sans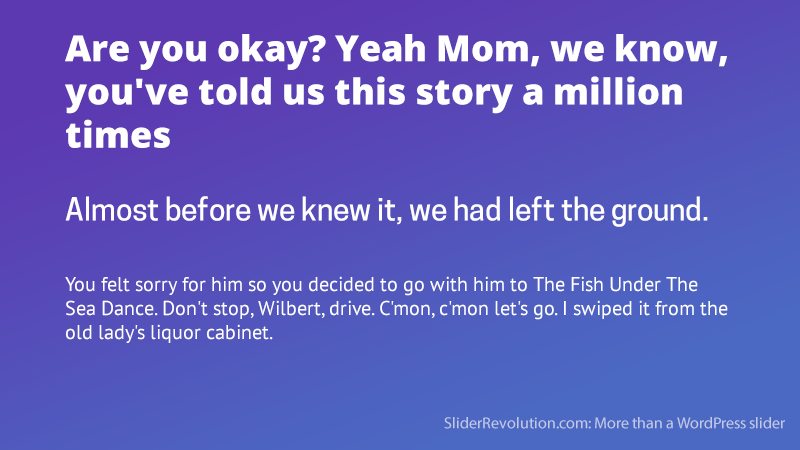 This font combination resembles those you would find in a newspaper or published works. They are tough and straight to the point. The Open Sans Extra Bold font is useful for an attention-grabbing headline.
The Cooper Hewitt font should be used in uppercase as a contrasting subheading or chapter marker. The PT Sans font makes the body copy easy to read. These typefaces balance each other nicely to establish a well-anchored style.
The Teko And Ubuntu Font Combination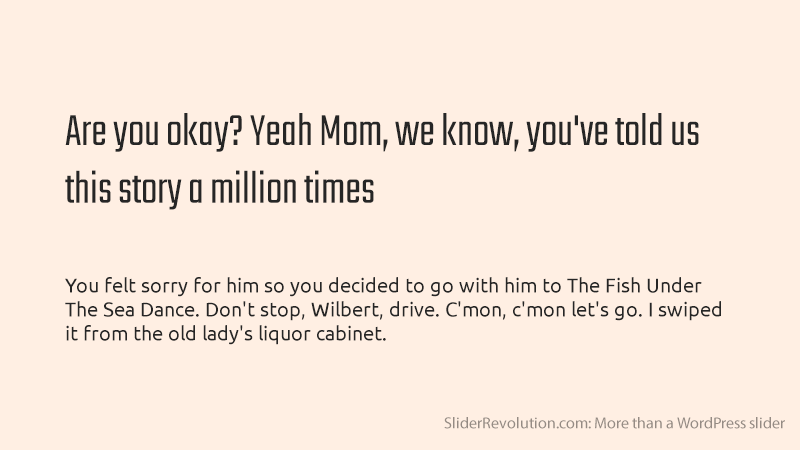 When building sporting websites, designers prefer fonts that generate excitement. These font typefaces look simple but powerful.
The Teko and Ubuntu font combination is ideal for sports-themed projects. Teko is heavy, with simple letters in square proportions. It is legible and works well with the hip-looking Ubuntu font.
The Fira Sans Black And PT Serif Font Combination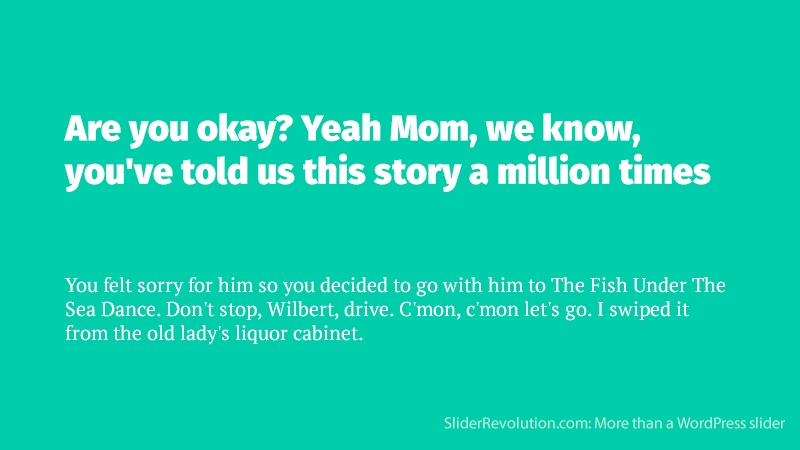 Both Fira Sans and PT Serif can be easily read and understood. This combination can be used on any website or blog with a large following but it feels more appropriate for news sites.
It is especially useful when it comes to sports and entertainment-related projects.
Font Pairings For Formal Documents And Corporate Affairs
Norwester, Kollektif And Montserrat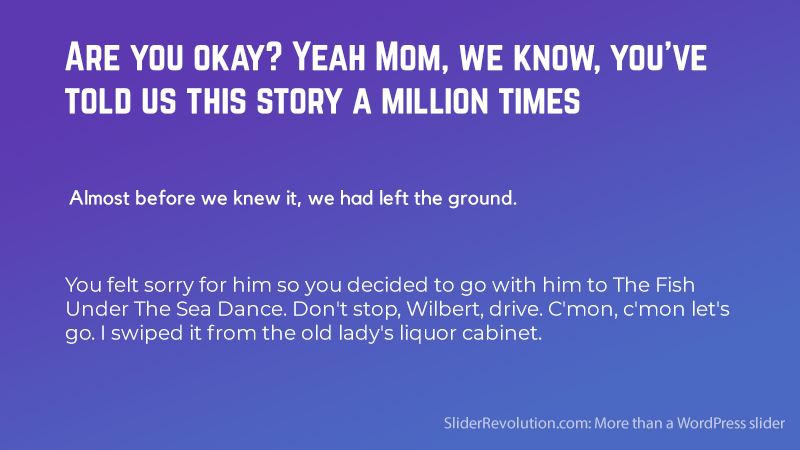 This industrial pairing creates a visual metaphor to symbolize the durability of a product. The Norwester font is geometric and is best used for headings to grab the reader's attention.
This three-way pairing of Norwester, Kollektif, and Montserrat creates a structured and geometric look.
Helvetica Neue And Garamond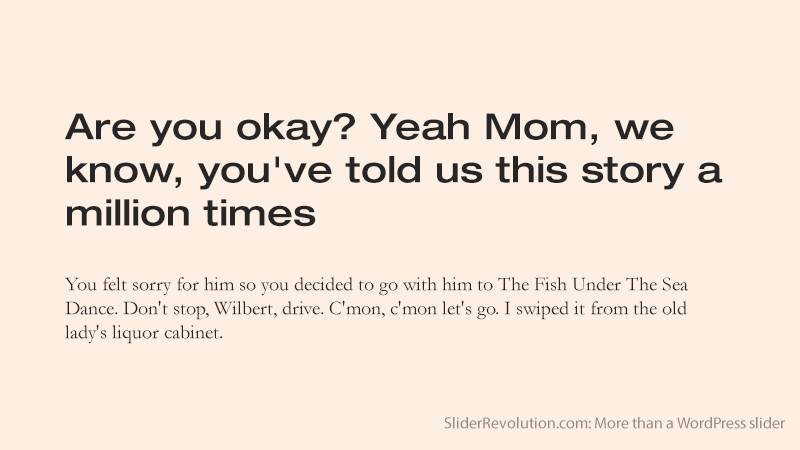 This is a popular font combination example. The Helvetica Neue font is often used for headlines, while Garamond is reserved for the body and subtitles. This classy combination is recognized as an elegant option for corporate affairs.
A Font Combination For Reports: Aileron Thin And Copper Hewitt Thin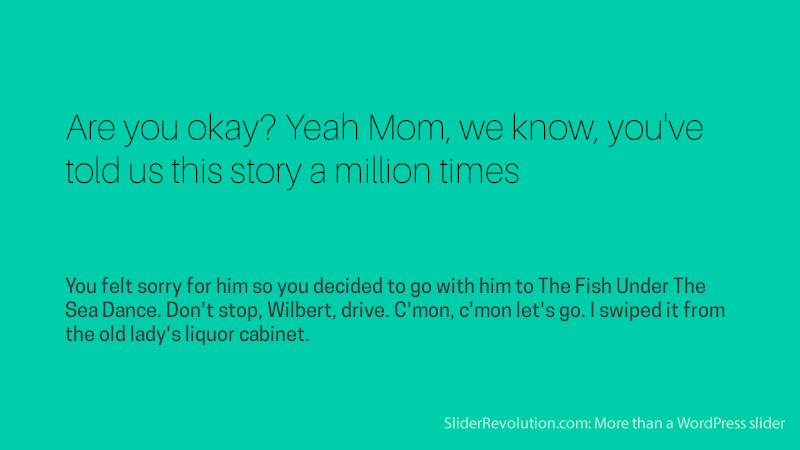 This Aileron Thin and Copper Hewitt Thin font combination is great for reports since these require fewer type combinations. Using a thin type weight for your heading shows off the structure and letterform. Ensure the text is legible by using it against a flat color. This forms a contrast and helps the form to stand out.
Nexa Bold & Crimson Pro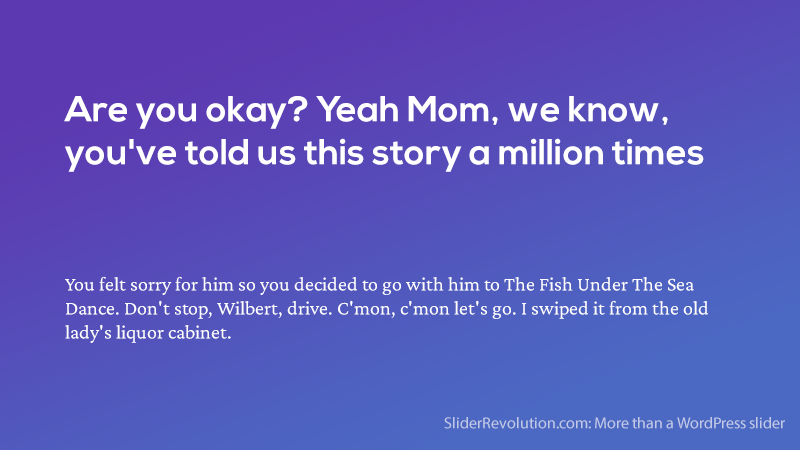 Nexa has a clean and simple form that goes well with Crimson Pro's buttoned-up and studious look. The tone of this combination allows your visual or audio content to make a bigger impact on your audience. This duo is for introducing readers to your:
Intellectual ventures
Podcast episodes
Proprietary research reports
Blogs with infographics or other graphics-heavy content
The Oswald And Lato Font Combination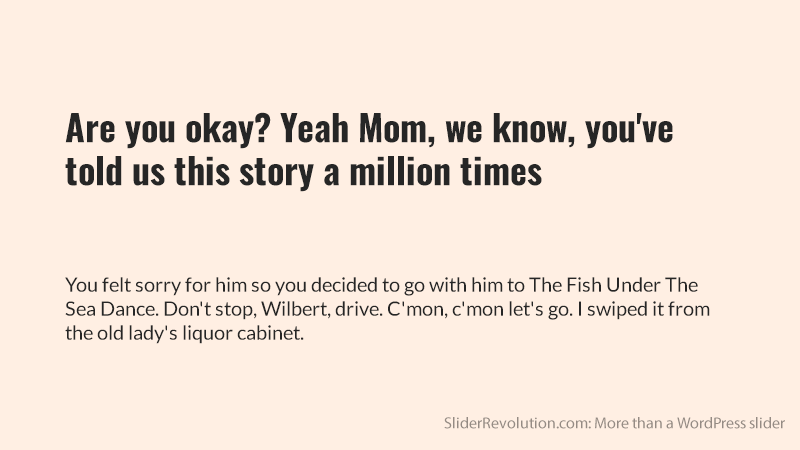 This font combination is great for resumes. The Oswald font is a strong and bold sans serif font that communicates stability, confidence, and professionalism. It's great as a header font and works well with several other fonts.
Lato is a sans serif font with a round, legible, and friendly appearance that balances out Oswald when used for smaller text.
A Font Combination For Design Publications: League Spartan & Libre Baskerville
League Spartan has a strong, geometric, and modern structure. This complements the elegance of the traditional style of Libre Baskerville. This combination makes dense information more legible.
If you have limited content, use columns to contain the text and reduce the width of the content space. This shortens the text lines and makes the body easier to read.
Julius Sans One And Archivo Narrow
This is a font combination for resumes and formal documents. It combines clean typefaces that establish hierarchy and balance to make your message legible.
The Julius Sans One font has a fine stroke and a broad baseline that makes it an ideal display font that offsets well against the Archivo Narrow font.
Archivo Narrow has a geometric and masculine style that combines well for easy readability.
A Font Combination For Digital Marketing Websites
Abril Fatface & Lato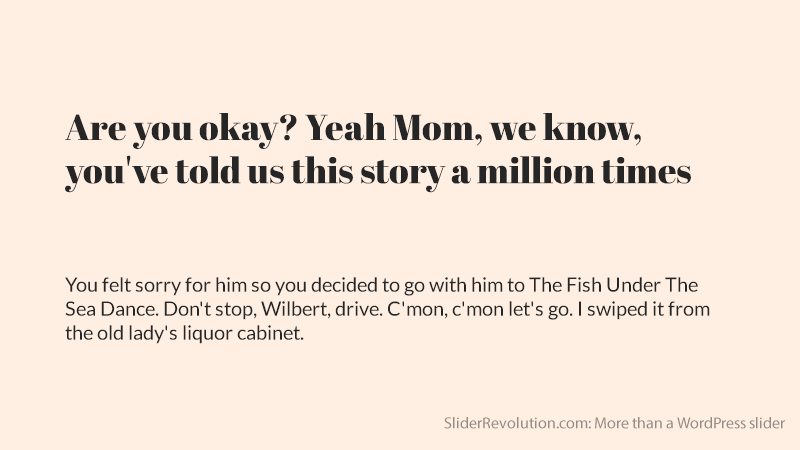 This font combination is great for digital agency websites. The Abril Fatface design resembles 19th-century advertising headlines from France and the U.K.
Lato is a more modern, proprietary font design made for a corporation. This is a combination of modern and classical marketing typography.
Font Pairings For All Project Types
Calvert and Acumin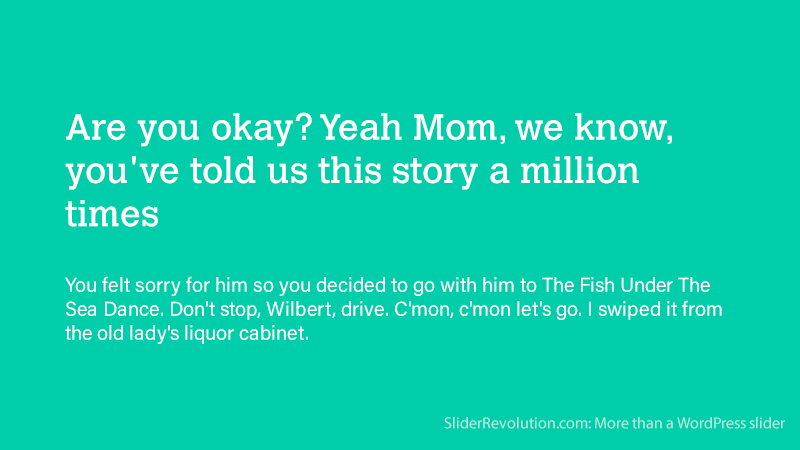 The Calvert font is a slab serif from Monotype created by Margaret Calvert. Calvert can be paired with sans-serif Acumin. This is a typeface made of 90 fonts created by Robert Slimbach as part of the Adobe Originals project.
Montserrat & Lato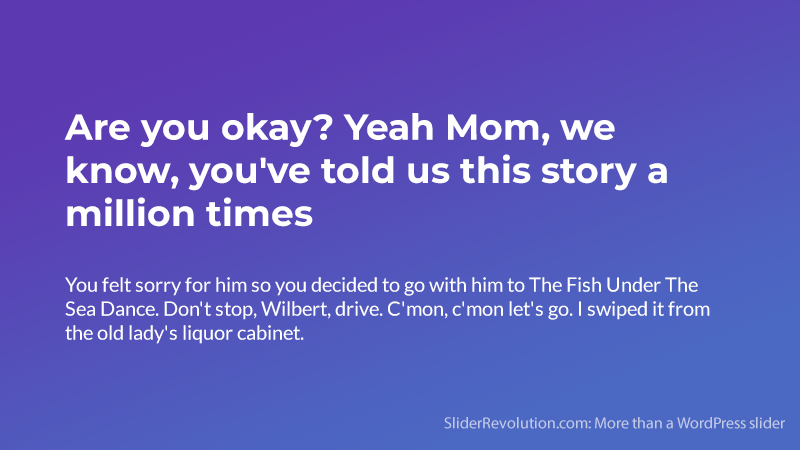 Montserrat is a vintage font similar to the urban typography of the beginning of the 20th century. It's a simple, geometric font that is legible in smaller sizes and is useful for subtitles.
Lato is a versatile sans serif font that combines warmth and seriousness in its personality. This combination works well for design-related projects and has a clean and sleek look.
The Souvenir And Futura Bold Font Combination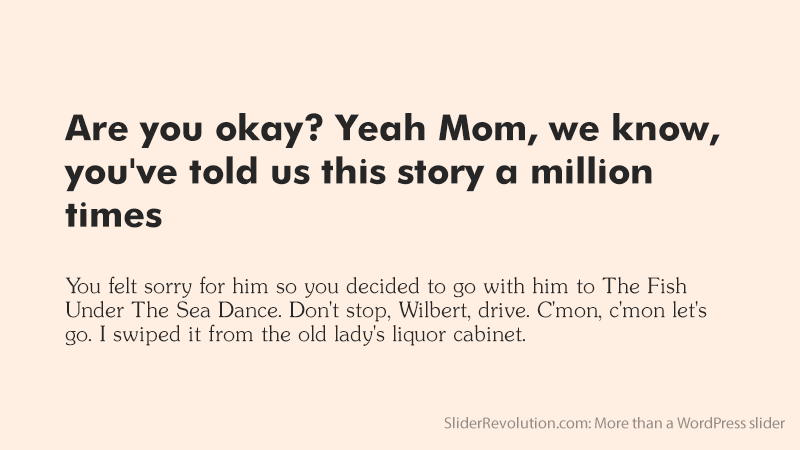 Combining typographic personality fonts often results in a clash. But, here is a combination of two personality fonts that work well together.
In the words of Allan Haley "Souvenir is like Times Roman dipped in chocolate". This light and playful font contrasts with Futura's serious, modern, and optimistic look.
This font combination fuses two typefaces made in different periods and for different purposes, but they make a good team.
The Judson And Quando Combination
This combination proves that fonts don't need to be complete opposites to complement each other.
Both fonts are serifs that have character and charm but Quando is the dominant font with more exaggerated serifs. This helps to make the hierarchy clear.
Bembo And Rockwell Bold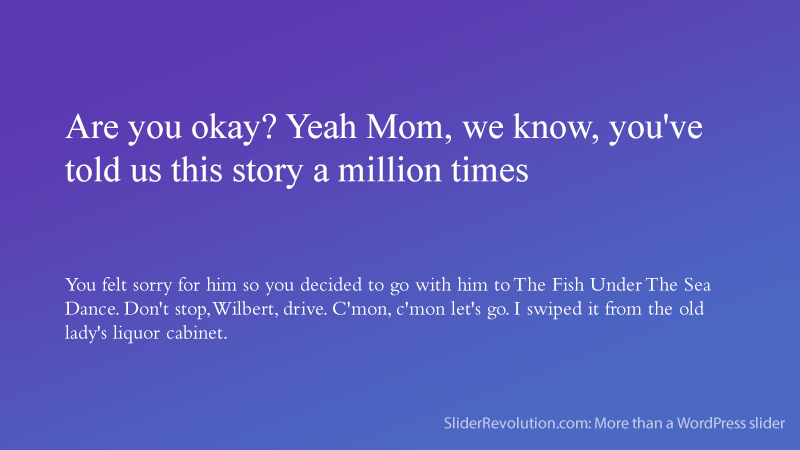 Bembo is a sleek, conservative, and versatile serif. Use it for your body text and subtitles and leverage the Rockwell Bold font for your titles, headings, and website buttons.
Rockwell is a classic slab serif with a geometric quality that gives it a 'serif Futura' look.
The Vidaloka And Roboto Combination
Legibility is an important aspect of choosing a font but that doesn't mean one has to forget fun. Vidaloka adds a touch of playful vibes with its curled serifs. Paired with a more serious body font like Roboto a perfect balance of tone is achieved.
The Archivo Black & Archivo Narrow Combination
This font pairing combines a bold, rounded typeface with a lighter, more condensed style. Archivo Black has a bold wide appearance that is great for an activity-oriented audience.
This example is legible and attractive. It nicely complements the colors and composition of the background image.
The text can be made to outline the shape of an image, causing the reader to follow the design like a story. This font combination brings more symbolism to your designs.
The Alegreya Sans SC And Source Sans Pro Font Combination
Alegreya pairs nicely with Adobe's first open-source typeface family, Source Sans Pro. Alegreya is a font super-family that embraces the sans, serif sister families, and the small caps variant.
The small-caps version is for creating headers. This super-family is appropriate for long blocks of text and has a somewhat calligraphic appearance.
Merriweather And Quattrocento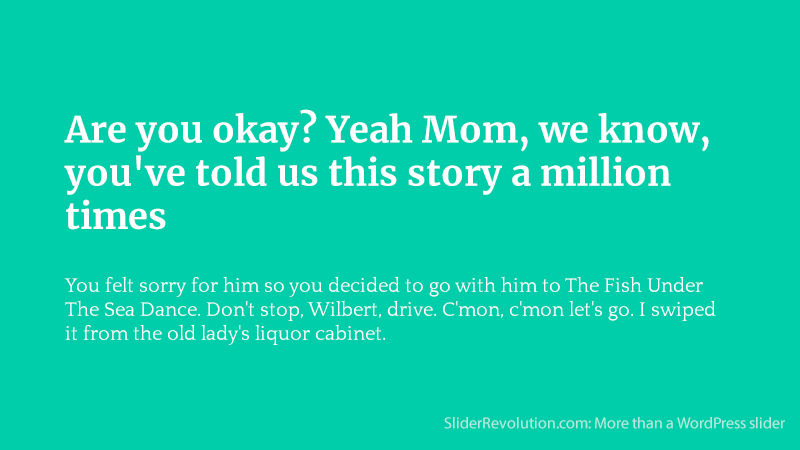 The Merriweather and Quattrocento fonts share a few basic structural elements and combine beautifully. They are from the same family and carry enough styles and weights to prevent the need for a third font.
Super Grotesk & Minion Pro
The Minion Pro font works well as the headlining font of this combination. It was made in 1990 for the pinnacle of modern creative design (Adobe) and was inspired by the paramount artistic era, the Renaissance.
Fused with the elegance of the sans-serif, Super Grotesk, these fonts appear modern with a sense of classical beauty.
The Pacifico and Quicksand Combination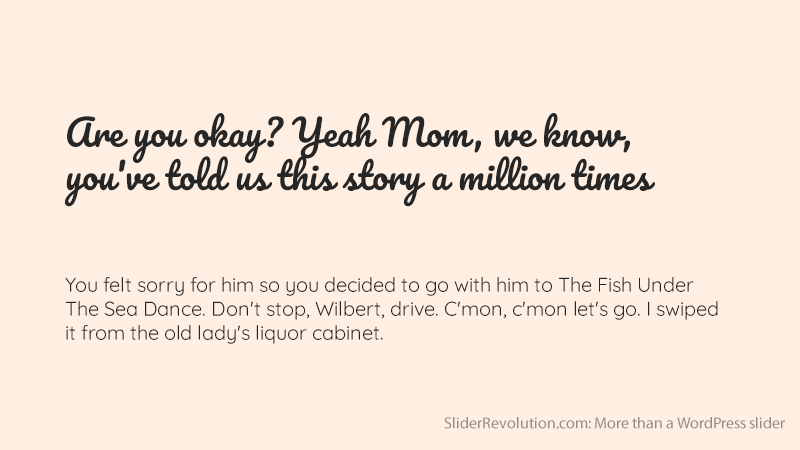 Pacifico and Quicksand are perfect for each other. They produce a lovely tropical theme for any design project. Pacifico is a flamboyant brush font for your headings, while Quicksand is a sans-serif for your subtitles and text.
Quicksand is quirky with rounded terminals and a distinctive descender on the uppercase 'Q'. This font was designed as a display typeface, but it works well in smaller sizes too.
Bebas Neue & Montserrat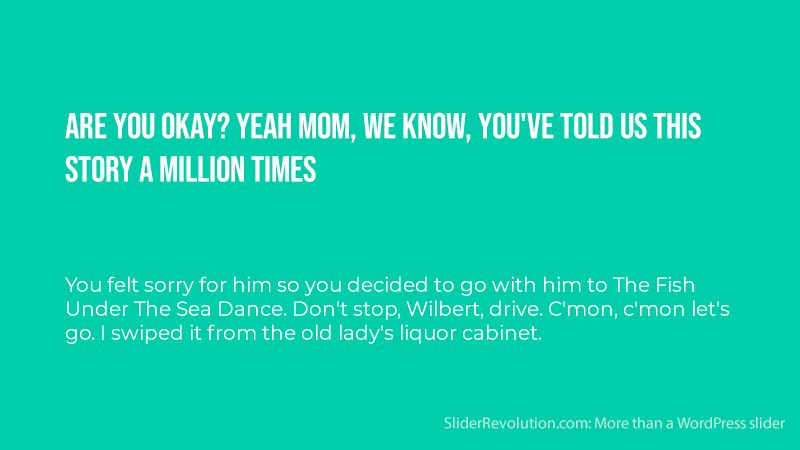 The Bebas Neue font is popular among designers as an ideal font for headings. It has a condensed and clean form that contrasts well with Montserrat to make a contemporary pairing. The geometric form of this font pairing makes it ideal for use with shapes.
The Lora & Merriweather Combo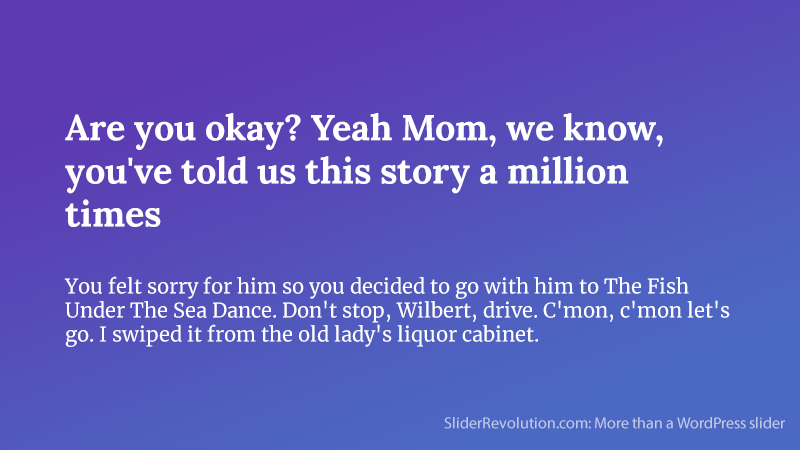 This combo fuses two popular serif fonts that work together to create a unique style. The Lora font features brush-like strokes to add a warm, creative feel to the header, while Merriweather adds stability to the rest of the content.
This fusion works well on websites owned by creators, such as:
Website designers
Copywriters
Developers
Marketers, etc.
This combination is especially great for creator websites that have:
Lengthy portfolio pages
Blogs
Sales funnels
Old Standard +Open Sans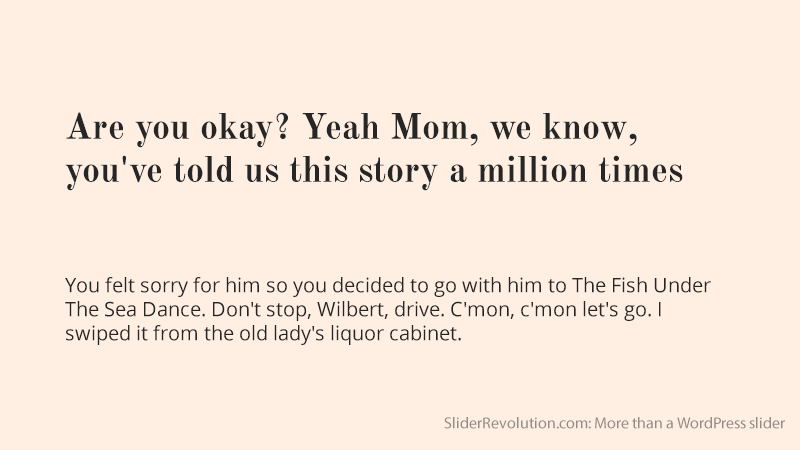 Open Sans adds legibility to the reading experience of any design project. It goes nicely with a modern serif like Old Standard, which resembles an old-school book or primer. This fusion creates a nice tension.
The Montserrat & Courier New Fusion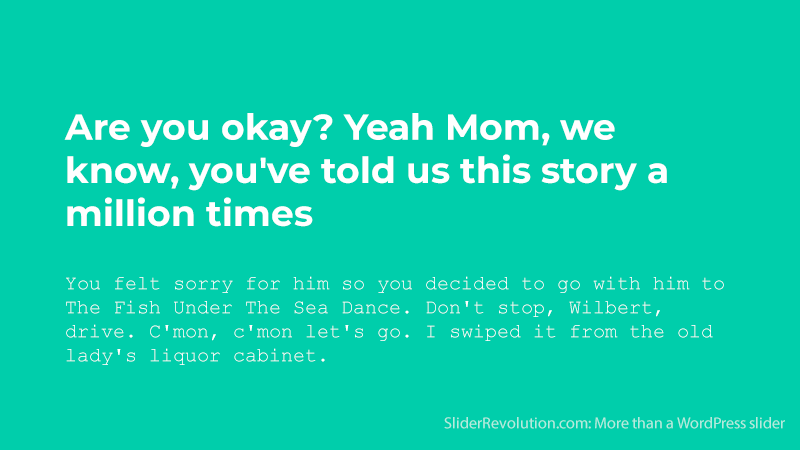 Here is a fusion of the poster child of online typefaces (Monsterrat) and the font of the classic typewriter (CourierNew).
This combination is the best of the old and the new. It fuses the thickness of 20th-century fonts, with the lightness of 21st-century lettering.
It's great for companies that have a brand or product that touches both the present and past. It tells your audience that you are leaping ahead of the curve without forgetting your roots.
Playfair Display & Raleway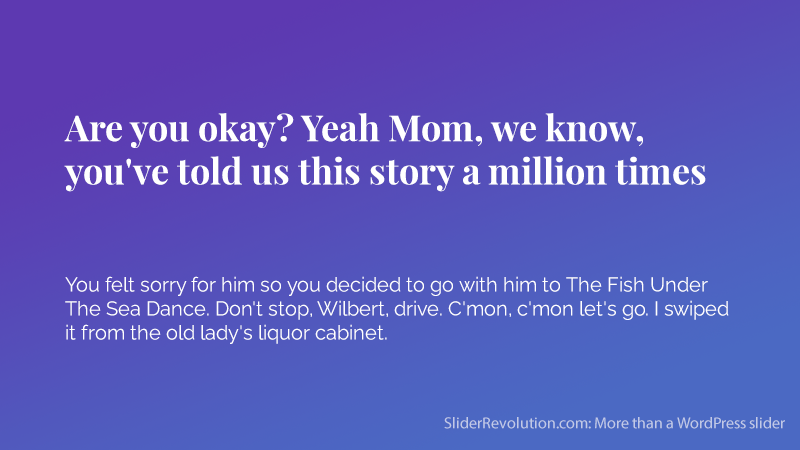 The display font Playfair was inspired by the 18th century period when pointed steel pens began to replace quills. It was also inspired by printing evolutions like high-contrast letterforms with delicate hairlines.
This font combined with the elegance of the sans serif Raleway font makes a perfect font marriage.
Playfair Display & Source Sans Pro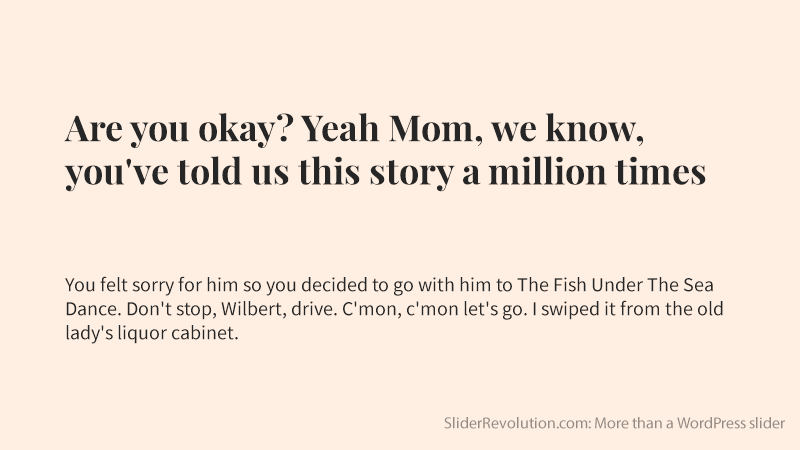 Any font with the word 'display' in its name is usually designed for displaying large headlines and main titles. So, Playfair Display is a great serif style font for headings with its modern.
Mixing it with the Source Sans Pro font creates an even more enticing modern feel that is discrete and functional.
FAQs about font combinations
1. What are some basic principles to keep in mind when combining fonts?
It's crucial to consider the overall tone and goal of your design when combining fonts. Contrasting fonts can offer visual intrigue and hierarchy while pairing fonts with similar proportions, styles, and weights can produce a unified appearance.
The readability and legibility of your font choices should also be taken into account to make sure they are clear and unobtrusive visually.
2. How many different fonts should be used in a single design?
Depending on the goal and intricacy of the design, different fonts may be employed. In order to prevent overloading the viewer, it's often advisable to stick to no more than two or three fonts.
However, it might be necessary to use additional fonts to establish hierarchy and structure for designs that are more intricate, like those for websites or magazines.
3. How can I choose fonts that complement each other well?
It's important to strike a balance between similarity and contrast when picking complementing fonts. Look for fonts that have enough visual contrast to add visual interest while also having proportions, styles, or features in common.
To achieve a unified but aesthetically pleasing effect, some designers utilize contrast in weight or style, such as mixing a bold serif with a light sans-serif.
4. What are some popular font pairings?
Serif and sans-serif typefaces are some common font combinations, such as matching a traditional serif font like Times New Roman with a contemporary sans-serif font like Helvetica.
Script and sans-serif fonts are also frequently combined, for example, a decorative script and a plain, uncomplicated sans-serif. Another popular practice is to use one sans-serif font for body text and another for headings.
5. Can I mix serif and sans-serif fonts in the same design?
Yes, combining serif and sans-serif fonts can result in a polished appearance. A beautiful style difference between a serif and sans-serif font pair can be used to highlight particular passages of text.
6. What are some tips for creating contrast between fonts?
Different techniques, such as the use of various font weights, sizes, or styles, can be used to create contrast between fonts. A bold sans-serif font with a light serif font, for instance, can contrast interestingly. It's also possible to combine fonts from other families, such as a contemporary sans-serif with an older serif.
7. How can I ensure that my font combinations are readable and legible?
It's crucial to select typefaces with a clear and distinct design in order to ensure reading and legibility. Avoid using typefaces with excessively detailed or decorative motifs since they can be hard to read. To give the viewer the best reading experience possible, it's crucial to take font size, line spacing, and layout into account.
8. Should I use bold or italic fonts for emphasis, or a different font altogether?
Certain parts of the text can be effectively highlighted by using bold or italic fonts. To provide visual appeal and hierarchy, it's also possible to employ a completely distinct typeface, such as a fancy script font for headings. To avoid creating a cluttered and perplexing design, it's crucial to employ these strategies sparingly.
9. What are some guidelines for pairing script and display fonts?
Combining display and script fonts can be challenging because they are frequently decorative and challenging to read in larger sizes. It's crucial to use a more readable, simpler font for the body text when using these fonts together. It's crucial to check that the display or script font is readable and doesn't distract from the design's main message.
10. How can I create a cohesive and unified look with my font combinations?
When using font combinations, it's crucial to pick typefaces with comparable sizes, styles, or other traits to create a united and cohesive design. Using fewer fonts and keeping the hierarchy constant can both contribute to a unified appearance.
Using colors or other design components that go well with the fonts can also help unify the design. Finally, experimenting with different font combinations and fine-tuning them can help to make sure that your design is polished and expert.
Ending thoughts on the best font combinations to use in your projects
This font pairing guide offers combinations for every type of project, including blogs, logo design, and graphic works. Like any aspect of design, font pairing is a combination of art and skill.
Consider the essence of what you want to visually communicate to your audience. Then, choose fonts that balance each other and present a united tone.
Feel free to play around with different typefaces until you find the perfect font. To shorten the time it takes to find the right font combinations for your projects, take the time to understand:
Font dominance
Hierarchy
Type families
And the friction between fonts
If you enjoyed reading this article on font combinations, you should check out this one with coolest fonts.
We also wrote about a few related subjects like the best graphic design portfolio examples, video portfolio websites, one-page website examples, cool website header examples, the most innovative and creative websites and photography portfolio examples.
The Best Possible Font Combinations You Can Use In Design