If you want to make a food-related website and are wondering what design to use, you're in the right place.
An effective food website can be very simple, it does not have to be spectacular. But it's important to use photographs to tell your story.
Branding is likewise vital for a food website. Branding helps businesses to communicate with their audience.
So, make the best use of your brand's logos and colors.
In this post, you will find ideas for your food or restaurant website. Use the following examples as your inspiration.
Delicious full width slider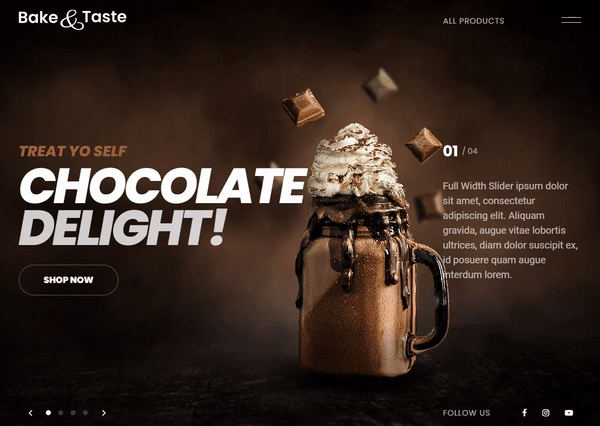 Fast Food Burger Restaurant Slider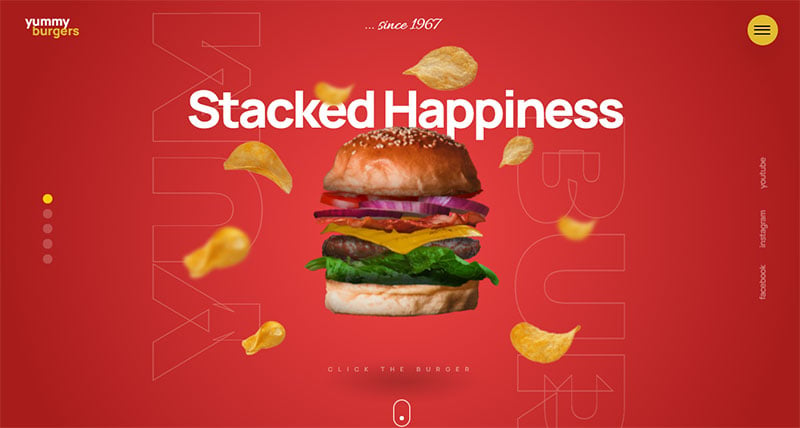 Have a look at this slider theme. This theme finds a lot of inspiration in the fast-food culture.
Food Delivery Lottie Scroll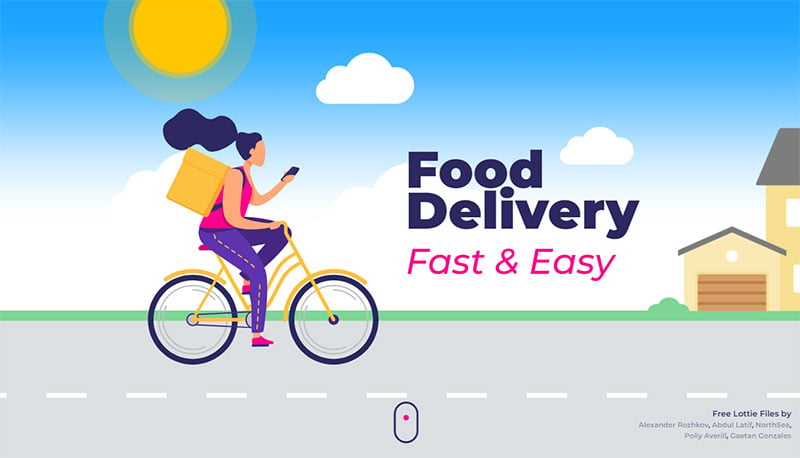 Here you have another food-related theme. The background image and other features show that it caters to the needs of food delivery websites.
Food Recipe Carousel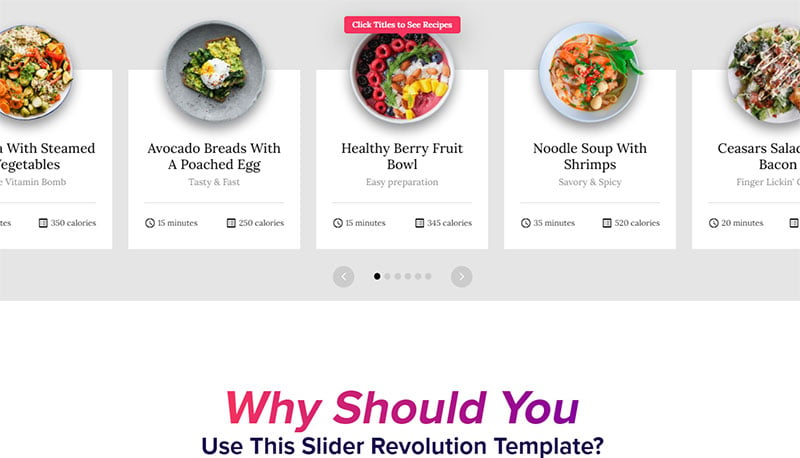 This theme has a carousel at the top of the page that features different dishes. It is ideal for recipe websites. Each plate shows preparation time, difficulty level, and calorie content.
Food Delivery Hero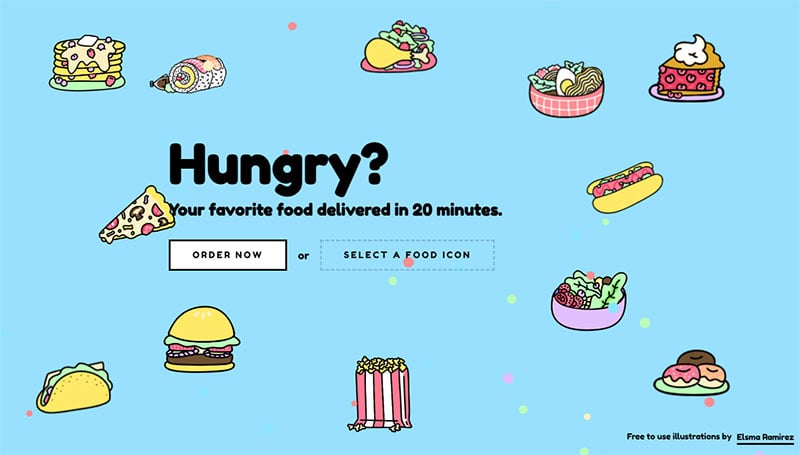 This theme can inspire you too. It has a prominent "Order Now" button. Or you can click one of the icons to select your favorite food type.
Restaurant Menu Slider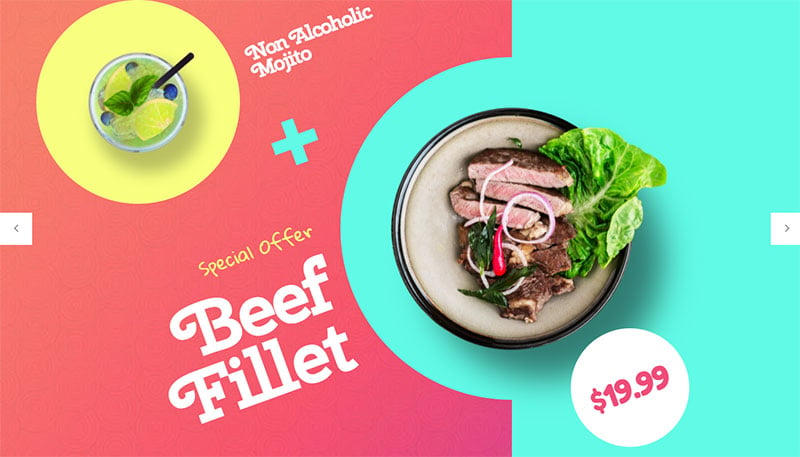 The Restaurant Menu Slider shows how you can convey information without using many words. The food pictures speak for themselves.
Joris Bijdendijk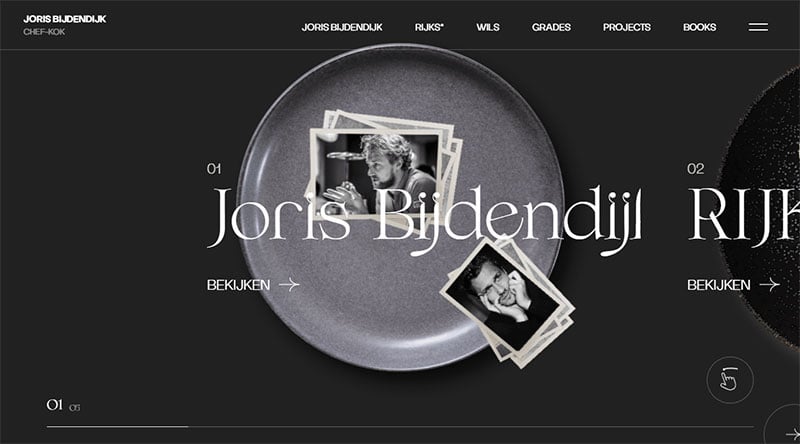 Chef Joris Bijdendijk uses a beautiful food website design to showcase his restaurant.
Pipers Farm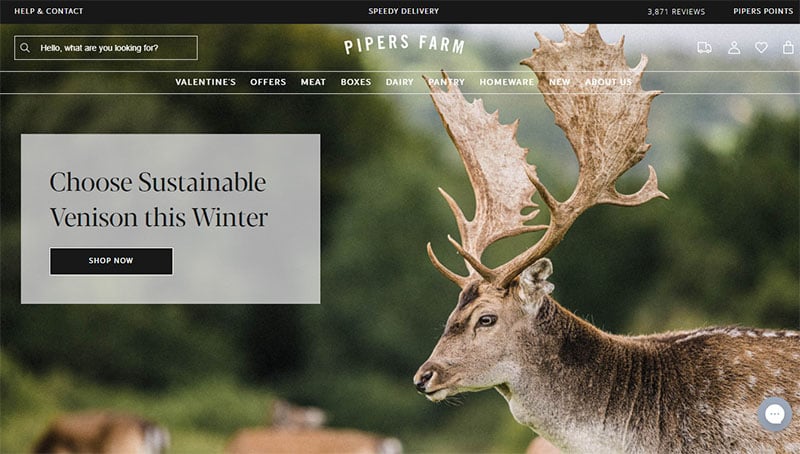 This website presents the luxury sustainable Pipers Farm product range.
The designers opted for a sophisticated food theme and an inviting blog. There is also an application for ordering the products.
TSEH85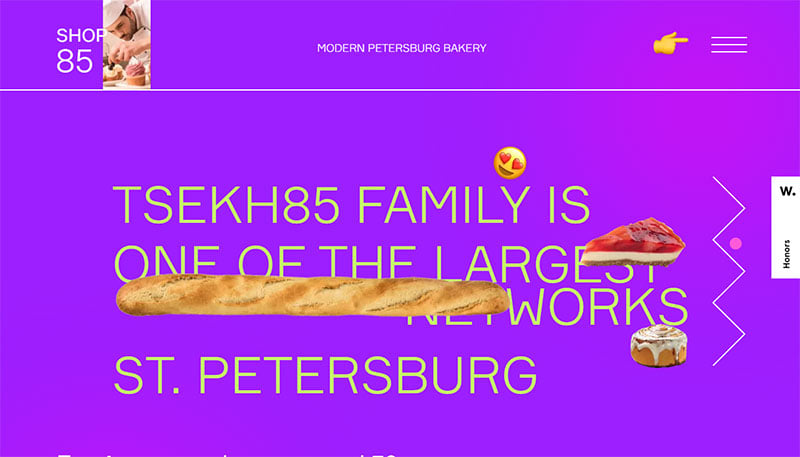 This food website design provides a fresh way to promote a bakery. This Russia-based bakery chain employs an unusual web design with many unique features.
Big Green Egg
Big Green Egg produces ceramic charcoal barbeques. Their website design helps to entice potential customers using a perfect blend of cooking and online shopping.
Social Foodies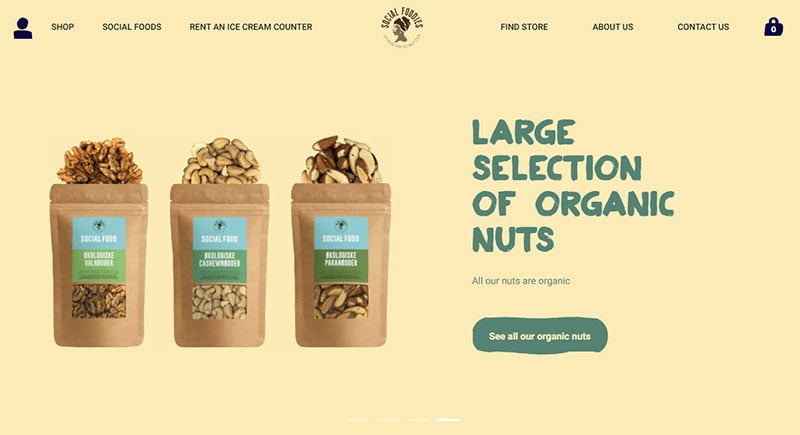 Social Foodies is a great example of good food website design.
They offer specialties made from African products. Besides that, the company aims to improve the living conditions of the local farmers.
Notorious Nooch Co.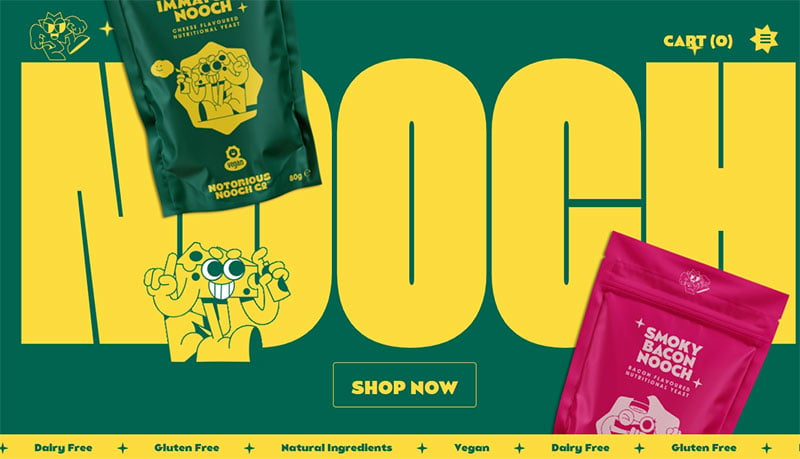 This food website comes at you with bold coloring, typography, and illustrations. The web design of this UK Shopify store leans heavily on the visual aspects.
Notorious Nooch offers nutritional yeast flakes with natural flavorings.
JUST Egg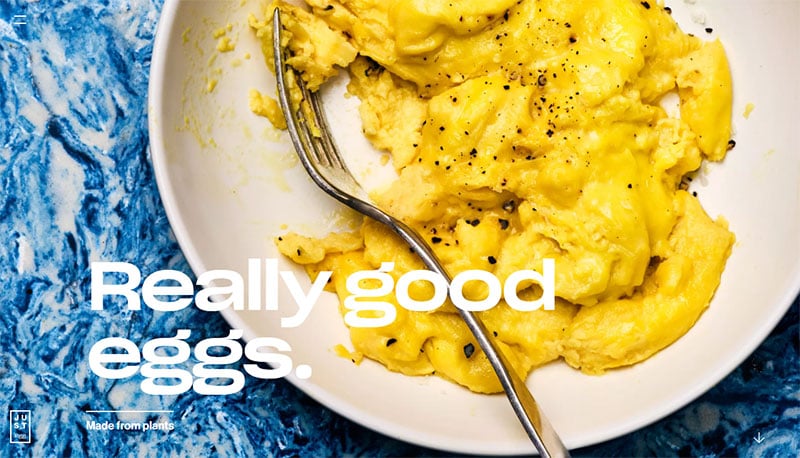 JUST Egg is a vegetarian egg substitute. The website shows a careful web design with layered content.
JUST Egg uses its website to inform and convert visitors into potential customers.
Pa'lais
With an organic and clean website design, you'll find plenty of inspiration here. Pa'lais focuses on creating plant-based products and provides recipes too.
Accro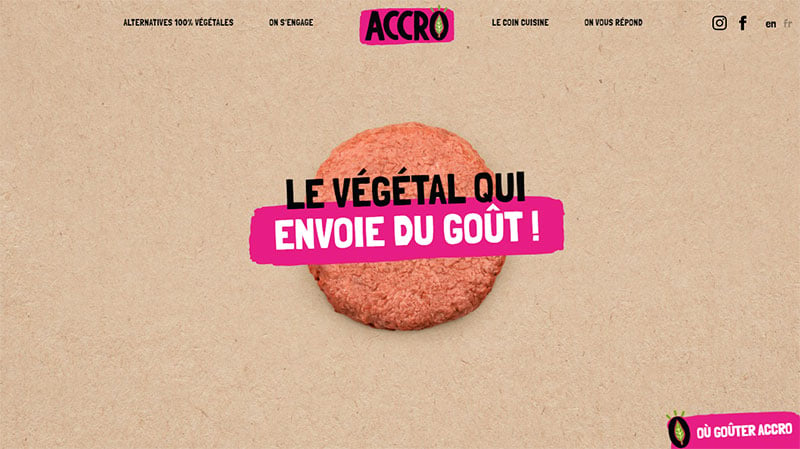 This fresh French brand offers vegan alternatives for meat. The products and the web design focus on pleasure, respect for the plant, and, above all, taste.
Pierre Thiam
Pierre Thiam is a famous gastronomer who prepares delicious food. He writes about it and teaches his kitchen skills to others.
He has cooked for many celebrities, including the President of the United States.
KitKat Chocolatory Ecommerce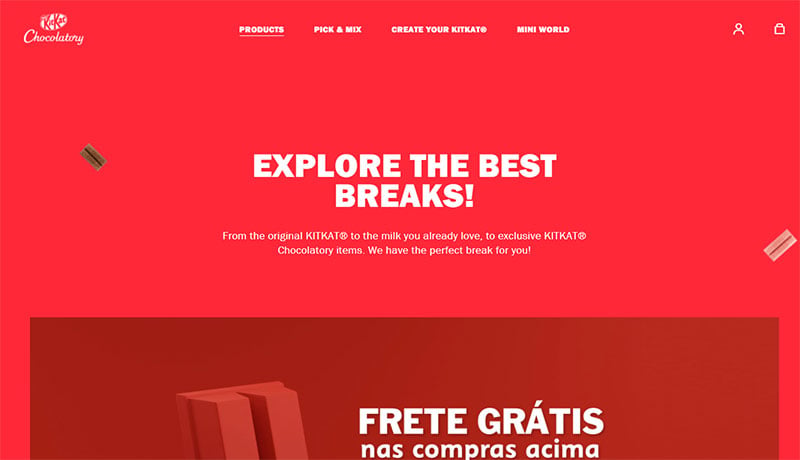 KitKat chocolate bars are famous around the world. On this food website, you can create your own KitKat mix, engrave a message or print a photo on a KitKat bar.
KitKat utilizes an engaging eCommerce food website design.
Begnis Catering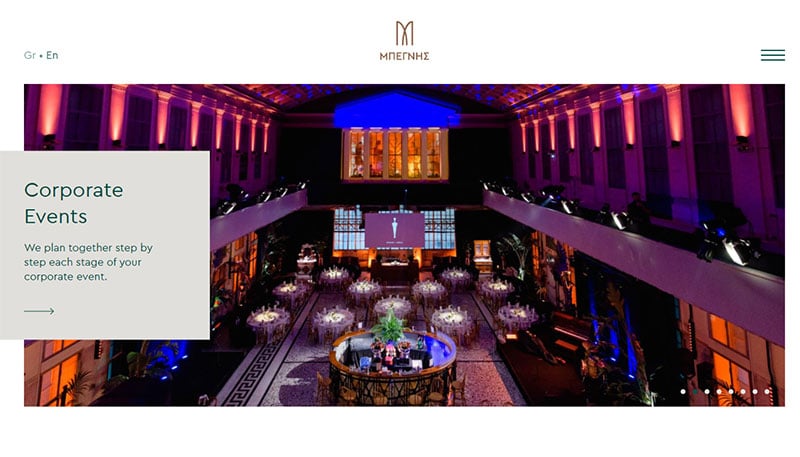 Begnis Catering is a family food business operating since 1985. It caters to weddings, corporate events, private parties, and more.
Its website is a source of inspiration for art direction, content management, and web design.
For the Love of Bread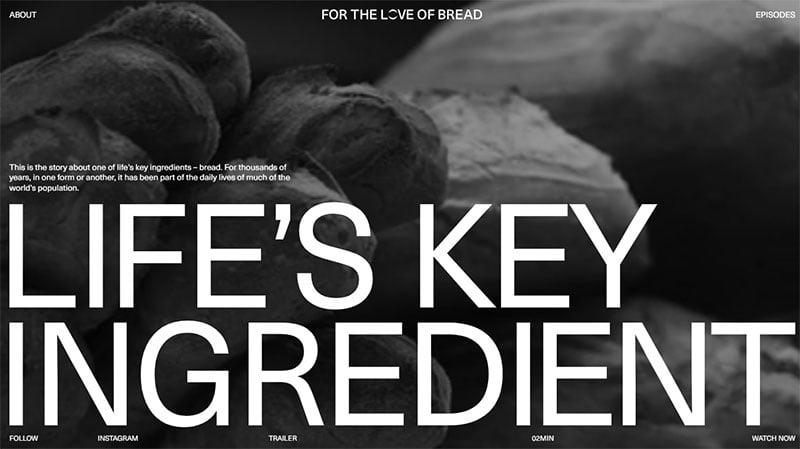 This website's theme is bread, especially Sonoma Co's bread.
Its well-designed website is engaging and full of information. It also draws attention to a new bread documentary.
SNOWS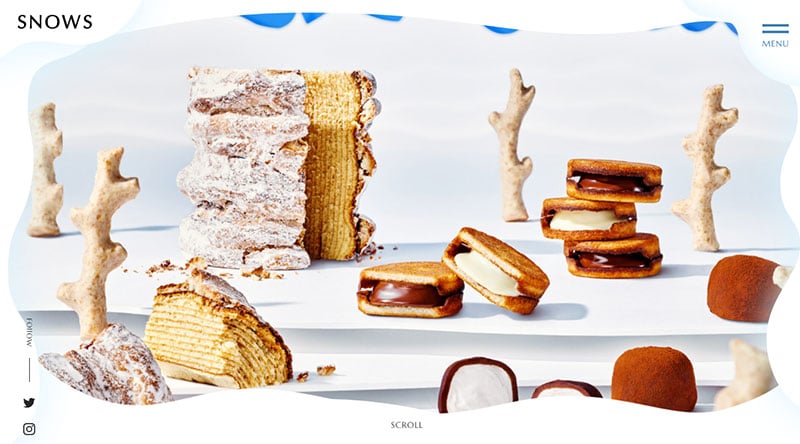 This next food website design employs a winter theme. It uses the cozy feelings that winter stirs in people to promote a brand of sweets.
The brand launch coincides with exactly when winter starts.
Mama Joyce Peppa Sauce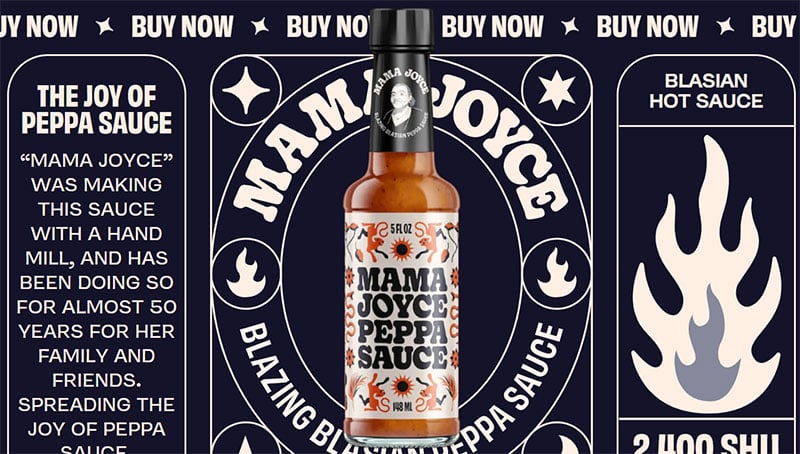 The website designers of Mama Joyce Peppa Sauce chose their theme well. It complements the Blasian flavor and heat of the traditional pepper sauce.
Punkt Restaurant
Punkt is German for Point. Recently, the owners rebranded the restaurant website design, including photography and videography.
In connection with that, they changed the restaurant's interior design and decoration.
Wild Souls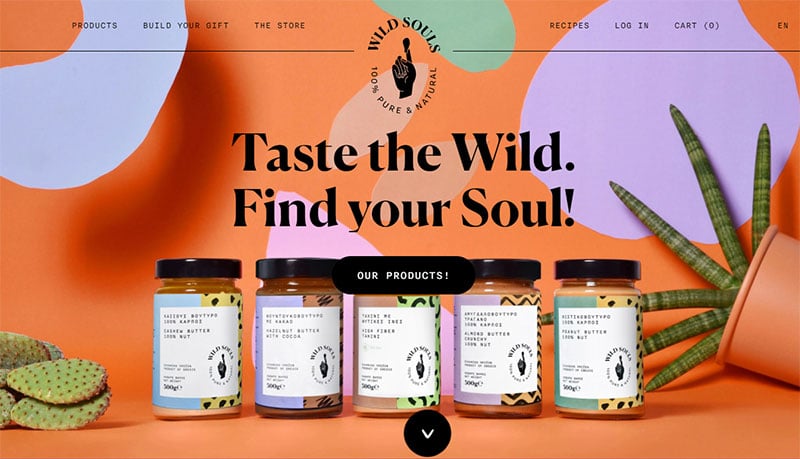 Wild Souls is by and for lovers of plant-based foods. Its web design emphasizes the wild and unprocessed nature of the products.
O&3
O&3 incorporates a food website design that showcases their natural food oils.
Actimel
Danone's Actimel website is fast and responsive. The platform extends into different domains and languages.
In total it serves six large markets around the globe.
Jones Bar-B-Q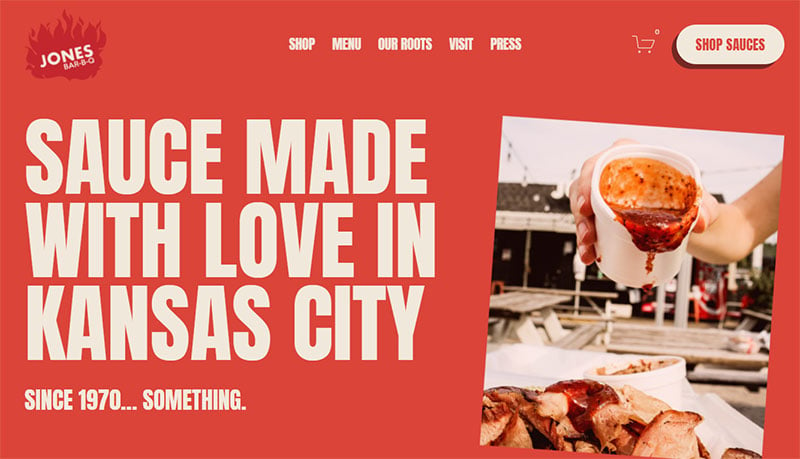 Jones Bar-B-Q is from Kansas City and is renowned for its spectacular taste.
The associated restaurant started small in 1970. Since then, it has grown into an international product.
Mamma Mia! Italian Gourmet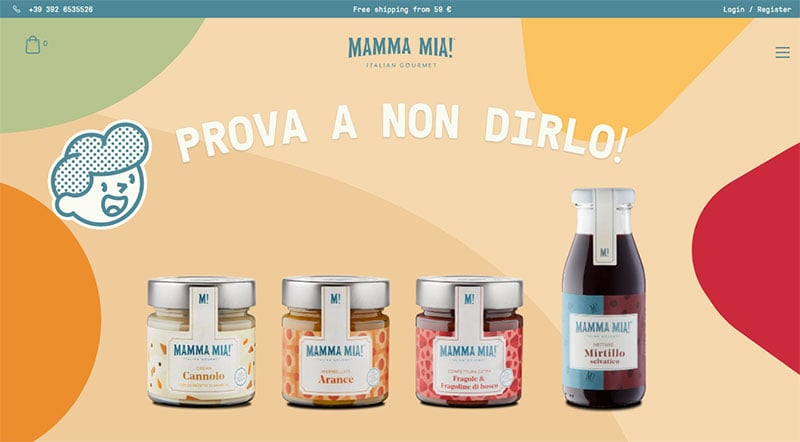 Mamma Mia! makes Italian gourmet products using the latest techniques. The result is high-quality food products that capture the unique taste of the ingredients.
Slate Milk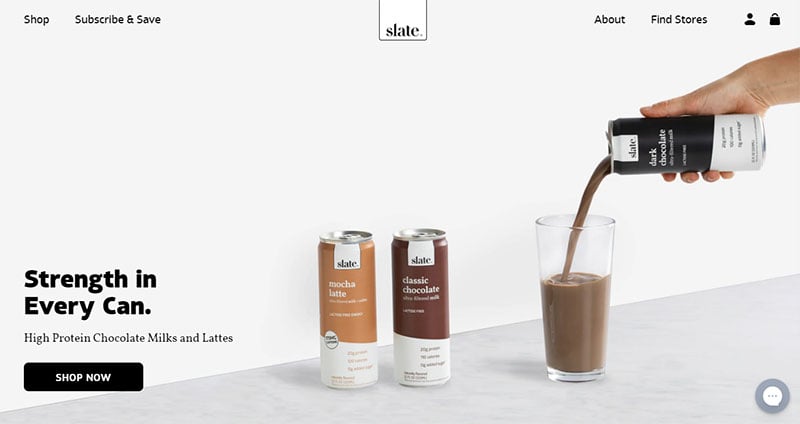 This clean food website design has an awesome user interface. Slate Milk's site raises revenues and rewards loyalty.
The rebranded and redesigned web design is ready for future expansion.
Nourish Change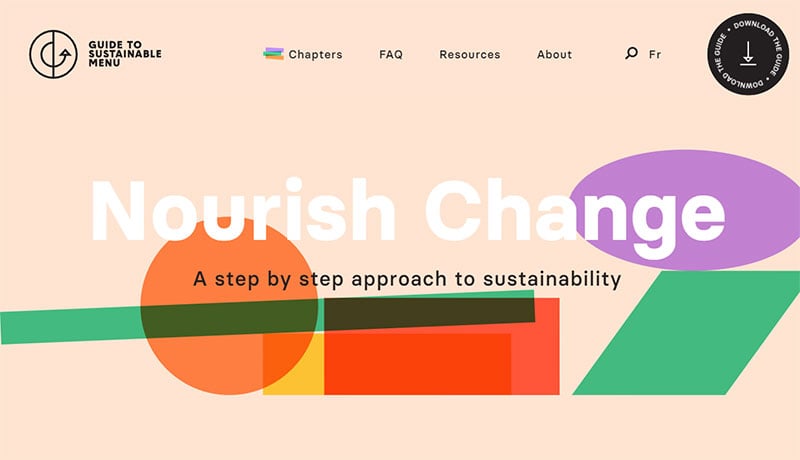 Nourish Change tries to help people establish a sustainable menu.
Kalamaki Street Greek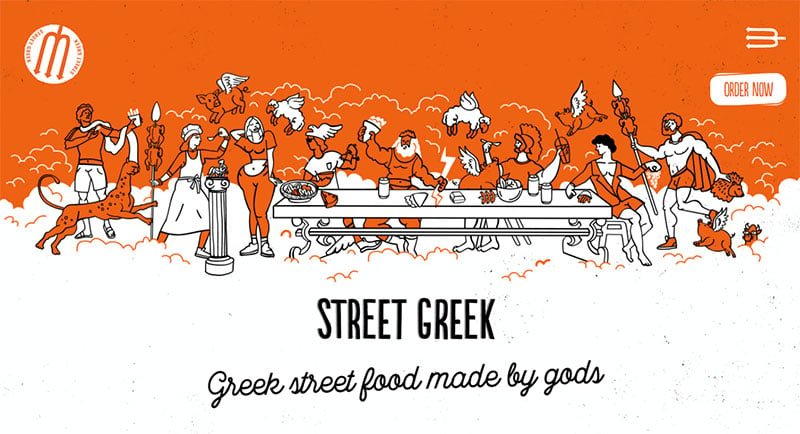 If you are looking for an interactive food website design, then take a look at Kalamaki Street Greek. This website uses impressive SVG animations and Vue development.
Maple from Canada | Kids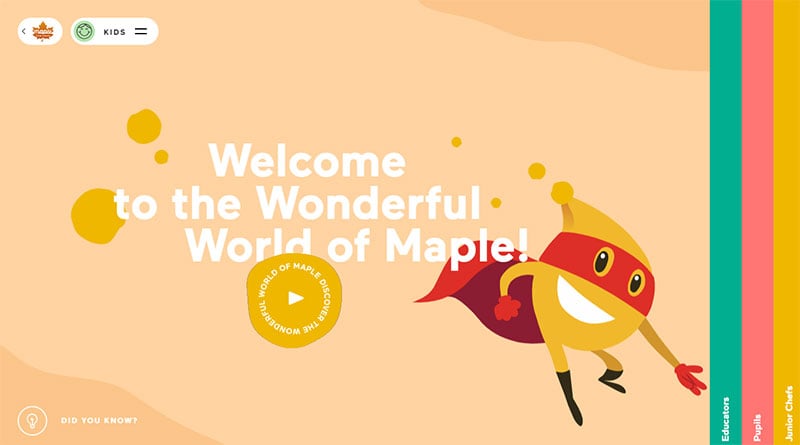 Maple from Canada represents over 11,000 smaller maple producers. It promotes the Érable du Québec brand and the Canadian maple industry in general.
Instinct Origine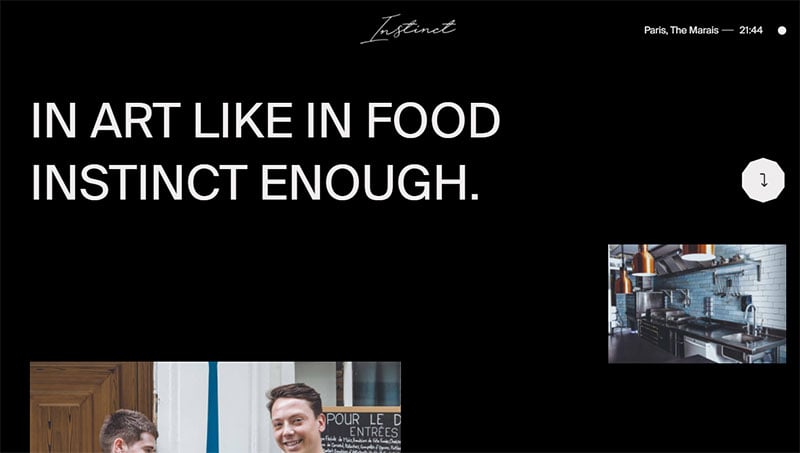 Get acquainted with Instinct Origine, a Gourmet street food restaurant in Paris, France.
Monarq Caviar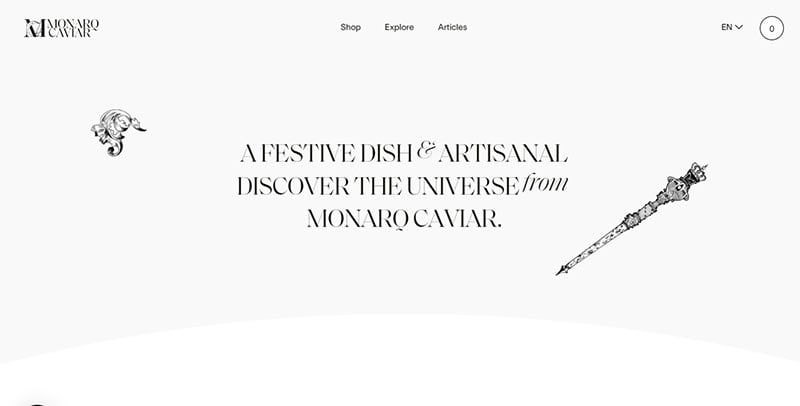 Another source of inspiration is the Swiss website Monarq Caviar. Though Swiss-based, it produces its world-class sturgeon caviar in Bulgaria.
GOOD Meat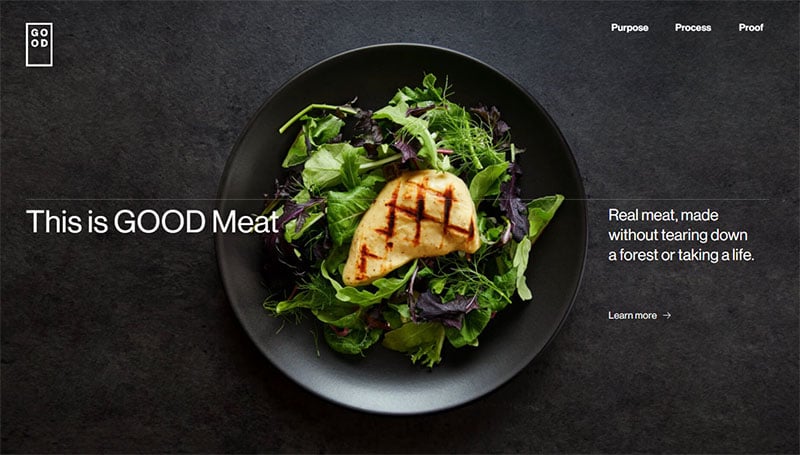 GOOD meat produces animal meat but it does so in a sustainable way. Its methods do not harm forests or other living things.
The meat is grown in a lab, which is better for animals and the environment.
Friesday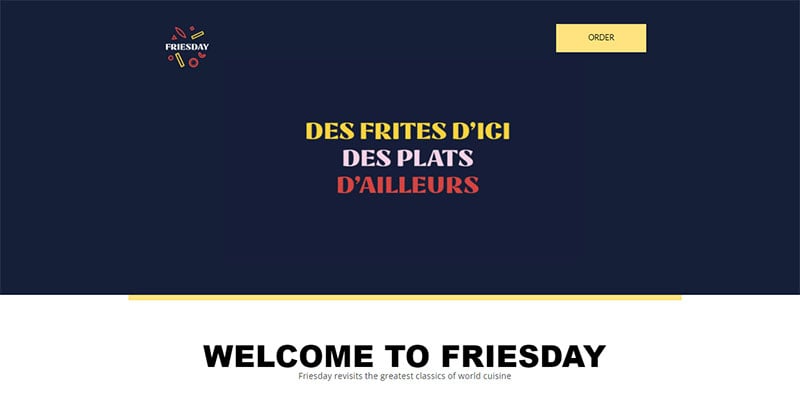 From its name, it is clear what Friesday's specialty is. They improve well-known classics by adding homemade fries to them.
Wildwood Bakery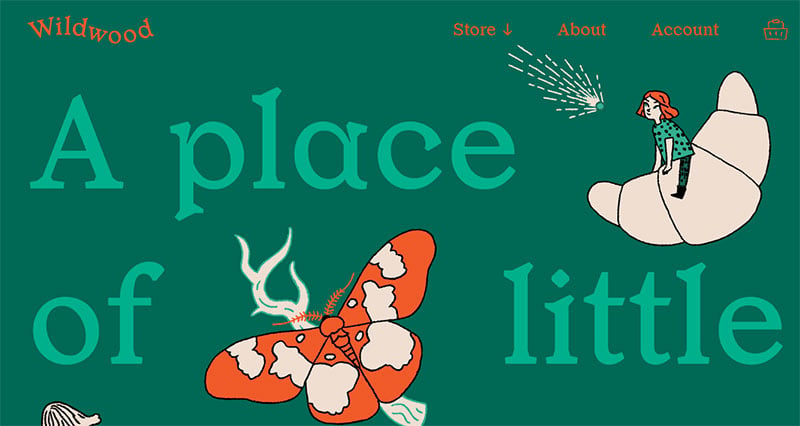 The site open with a window there visitors can sign up for a newsletter and special offers. The website's images inspite and give a warm and cozy feeling.
BAKE INC.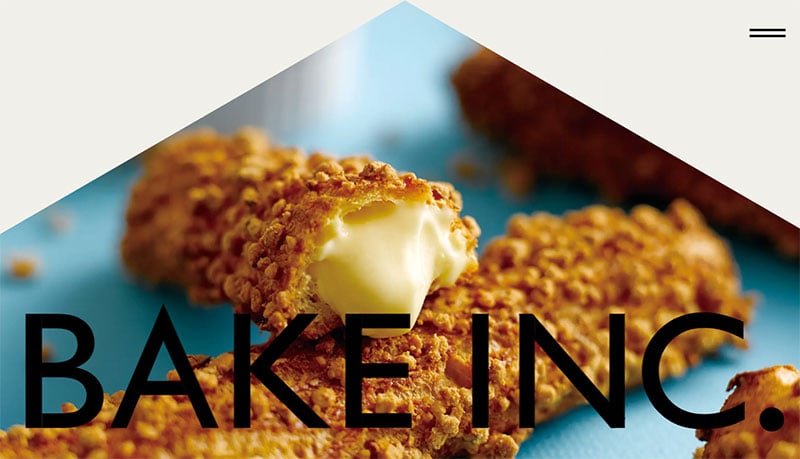 BAKE INC. is the name of the corporation behind different delicious baked goods. Famous products include BAKE CHEESE TART, RINGO, and PRESS BUTTER SAND.
Umami Land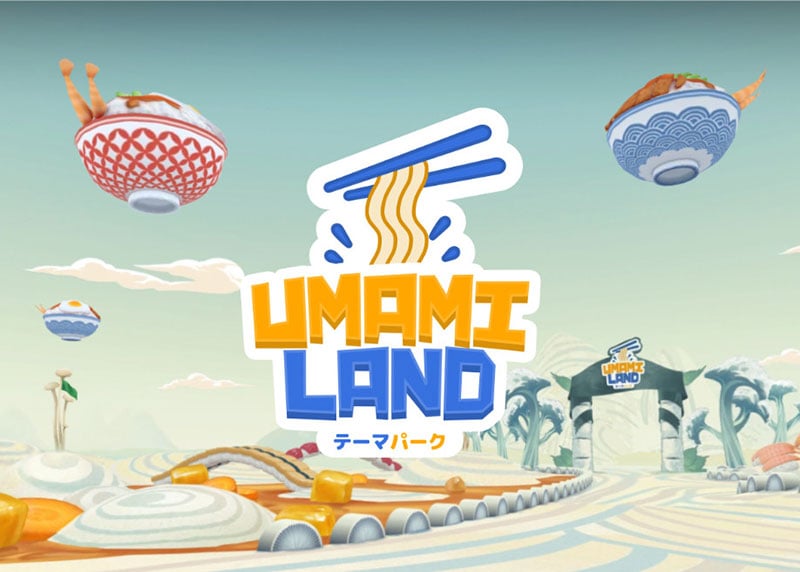 Umami Land lets you explore Japanese cuisine. The 2D and 3D graphics teach you about different signature dishes.
So, if you get a chance to visit Japan, you will know what is good to eat there.
Rib Rack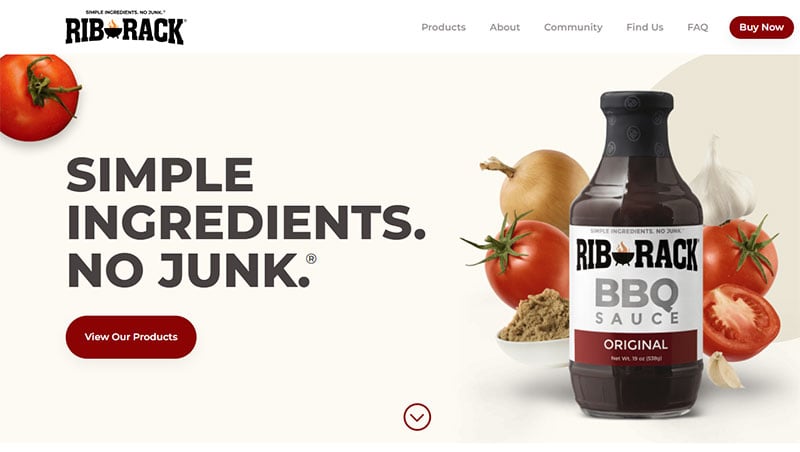 Rib Rack is a healthy alternative to other BBQ sauces. Rib Rack recently began branding and promoting its product.
Lunchbox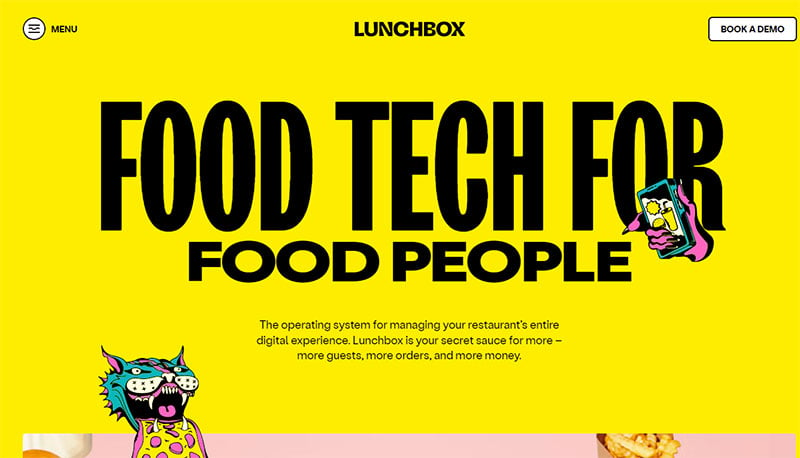 Lunchbox provides online solutions for restaurants and virtual kitchens.
This operating system is capable of managing every detail of a food business. That means more guests and more money.
Ocelot Chocolate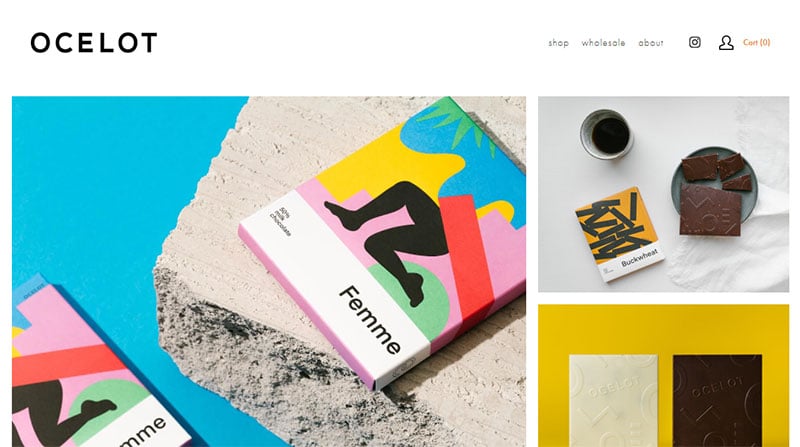 The Ocelot Chocolate Company is run by Matt and Ish from Edinburgh.
Check out their website for more inspiration. It combines their passion for organic chocolate with superb food website design skills.
Eleni Group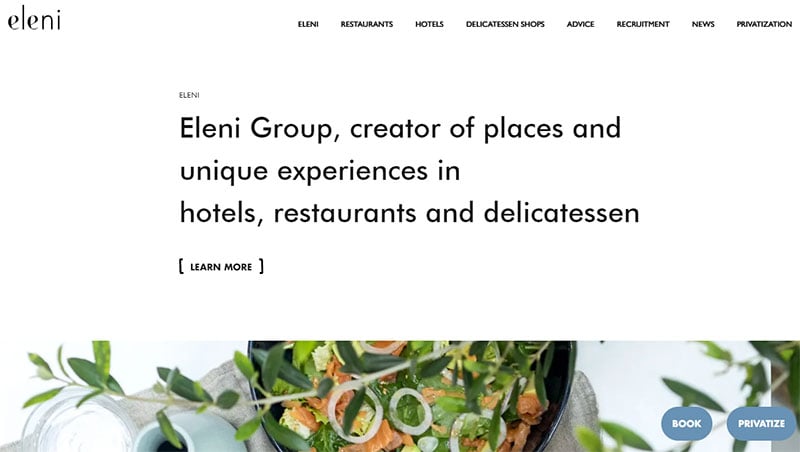 This next food website design example is from France. Eleni group is a chain of hotels, restaurants, and delicatessen.
Thomas Vegetables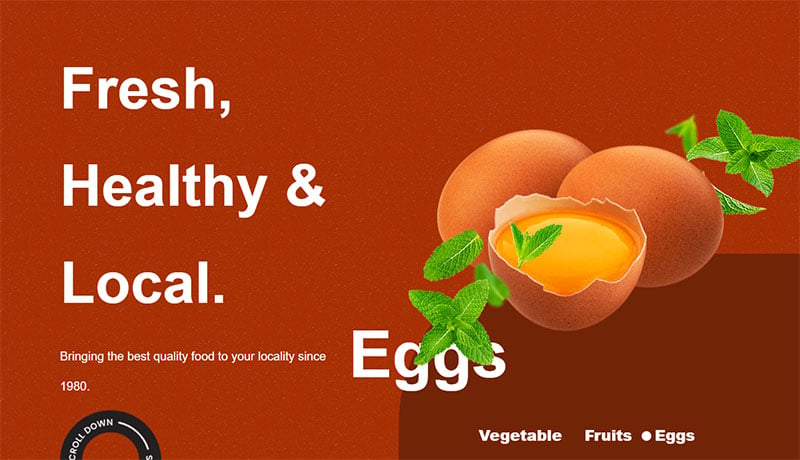 This small vegetable producer has been in business for over 40 years. Until recently, it relied on word-of-mouth publicity.
Now it is using a website to reach younger customers.
Amuse Bouche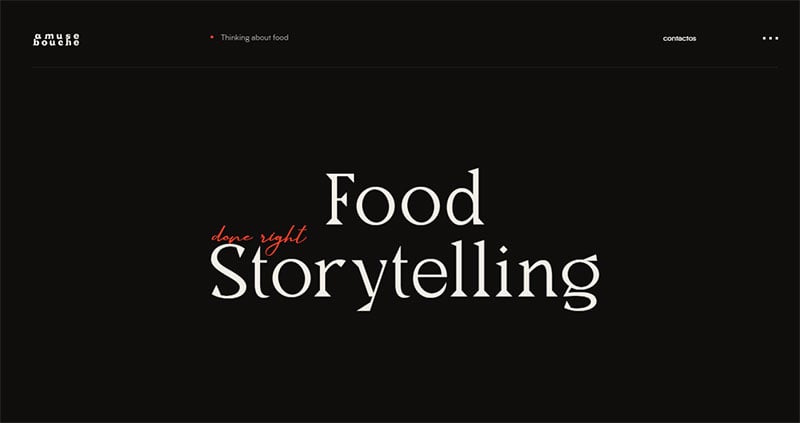 This food website is for a catering agency that offers Portuguese gastronomy experiences.
Crudolio
Check out this website for inspiration. It promotes a brand of organic oils.
Cevitxef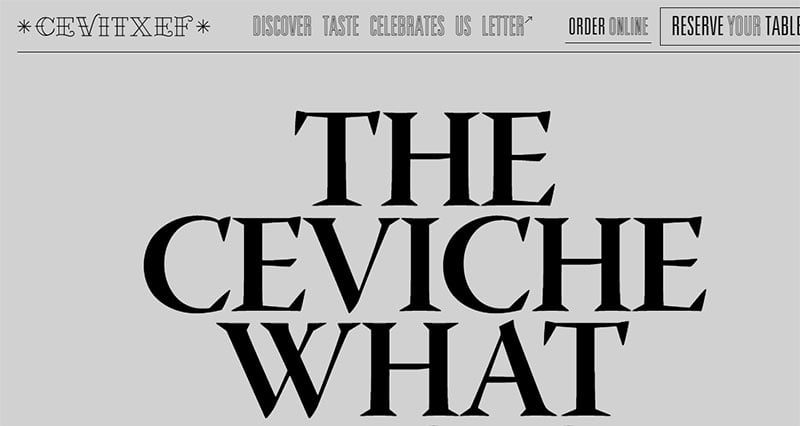 This restaurant website is for a Bilbao-based Cevichería. Ceviche is a dish from Peru and Venezuela that mixes fresh and exotic flavors.
Oatly Infinite Canvas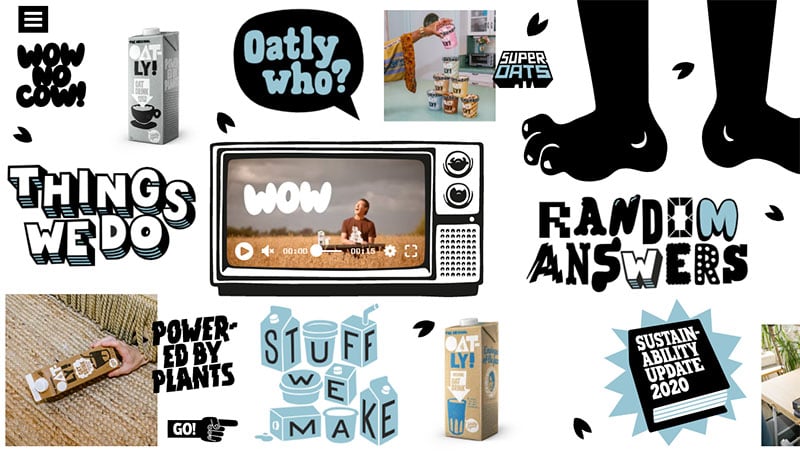 Here you'll find everything you want to know about oats and oat milk.
A Perfect Plate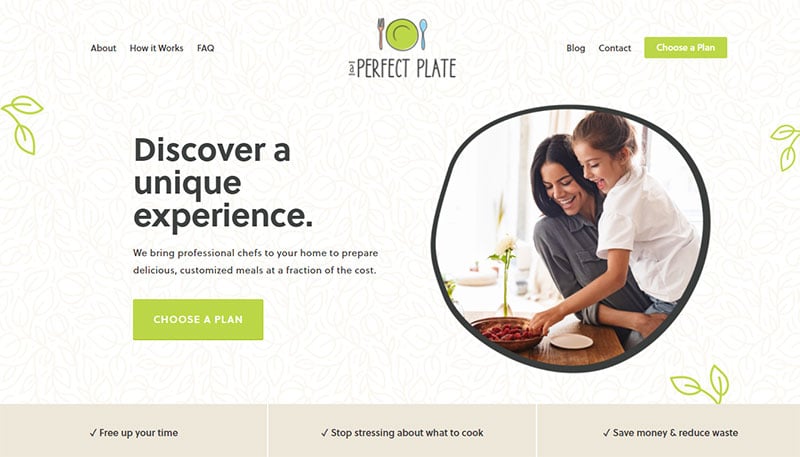 A Perfect Plate is an agency for professional chefs. You can hire them to cook delicious customized meals at your home.
The web design is clean and creates an impression of dependability. It uses pleasant images on a bright background.
Crazy About Eggs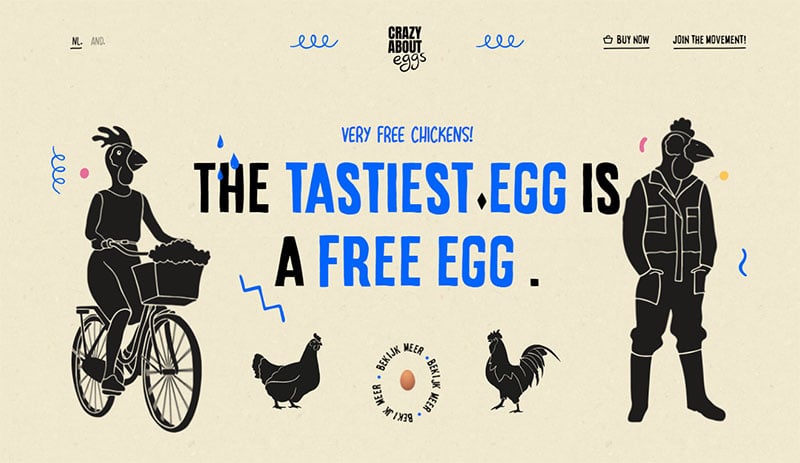 This website offers biodynamic eggs, which are better for the chickens, the farmer, and the planet. The website provides a seamless user experience.
Fall Harvest: Corto Olive Oil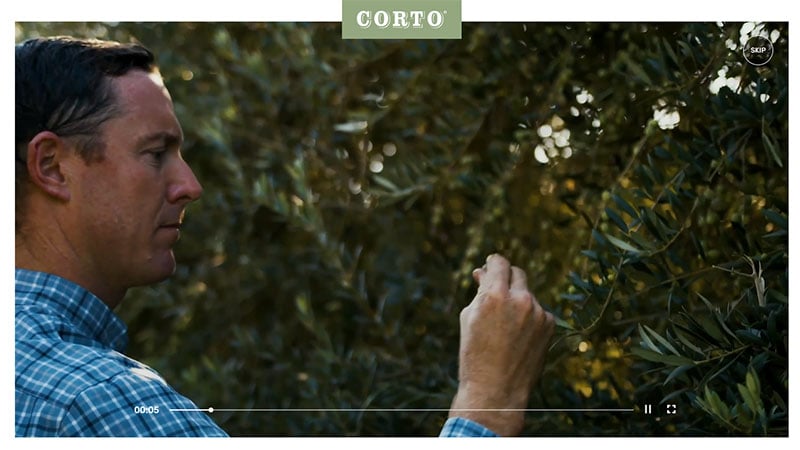 The website designer here is part of Affinity Creative Group. They made this website for Fall Harvest's extra virgin olive oil.
Supernatural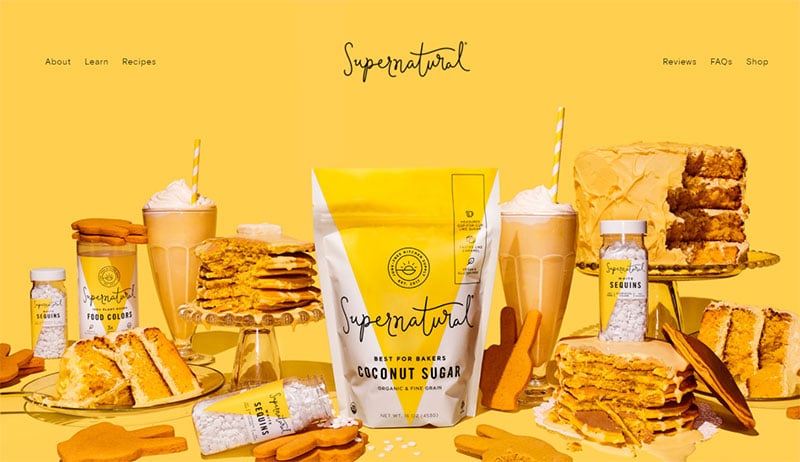 You can get creative in the kitchen with Supernatural's vegan products. Not only do their products have vibrant colors, but their website is bright too.
Raps Colza (VSR)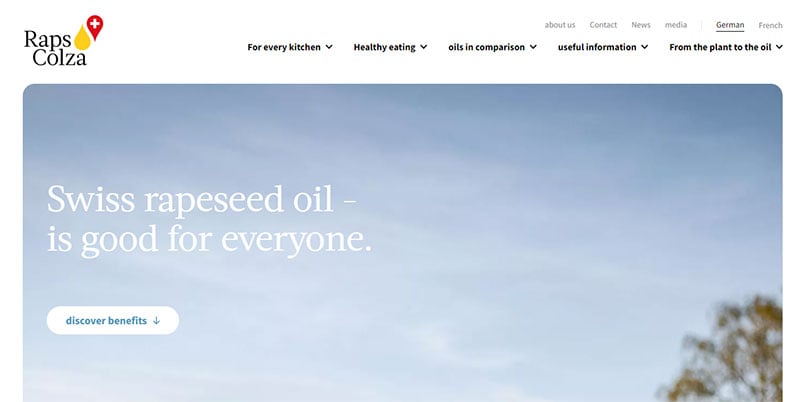 A new and inspiring website for the Swiss Association for Rapeseed Oil. The design gives a natural and organic vibe and the site is full of useful information.
Eccellenze Alimentari Fedeli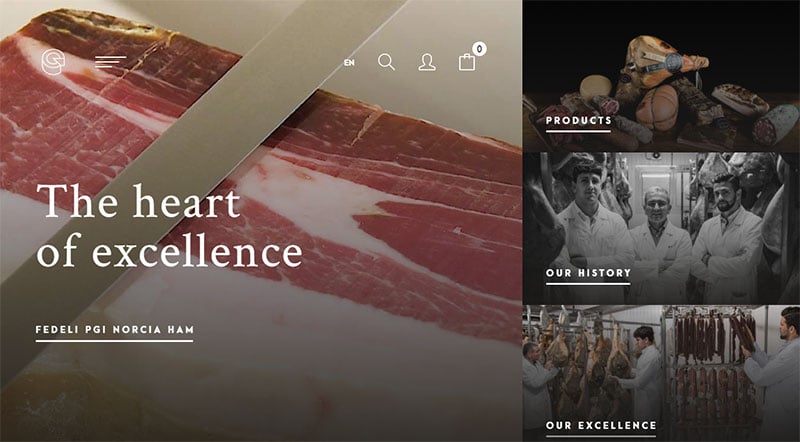 This is a family business that has been part of Italian delicacies for more than 40 years.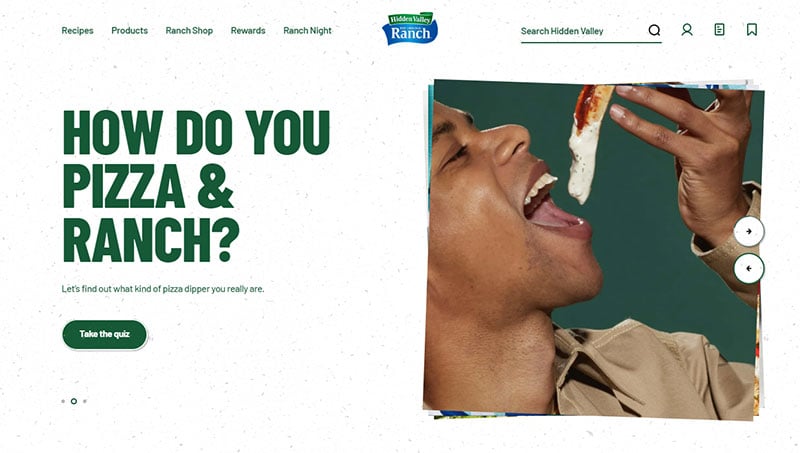 The next example comes from Hidden Valley Ranch. On this website, you can shop for ranch-themed clothes and find fresh ideas on how to use ranch.
The website design is new, fresh, and integrates with different social media channels.
OSF Flavors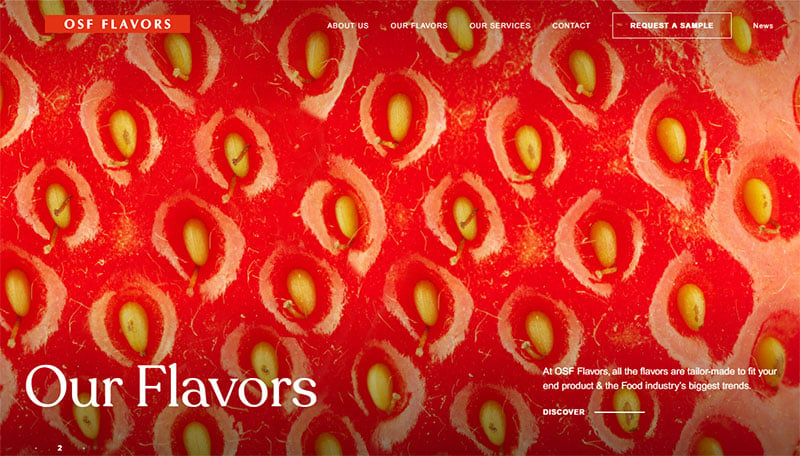 Since 1983, OSF has made high-quality flavorings for the food and beverage industries.
Adachi Restaurant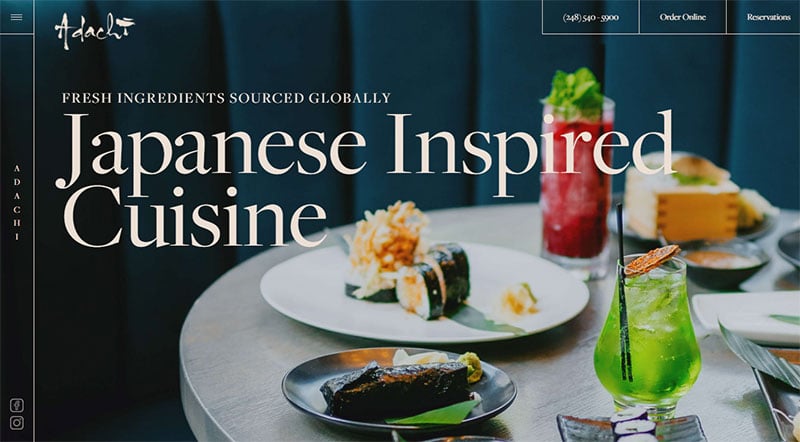 This restaurant in Birmingham, Michigan offers Japanese food with an international touch.
Bahama Bucks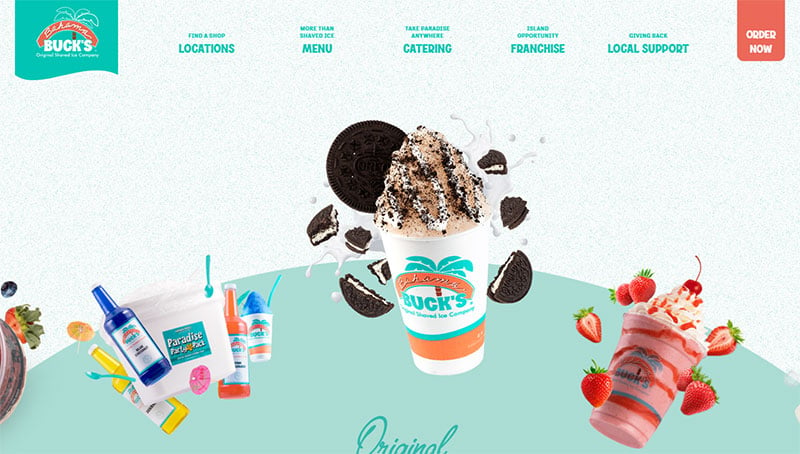 Bahama Bucks is a famous brand of American snow cones.
They recently updated their website to offer a fresh user experience. It contains engaging photos and an interactive scroll carousel.
Oishii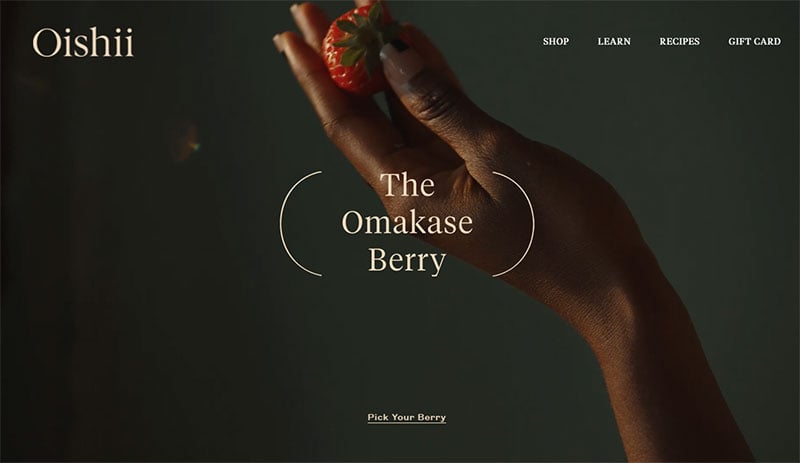 The Japanese company Oishii offers this food website for the American market. Oishii produces Omakase berries of the highest quality in Los Angeles, New Jersey, and New York.
Bobby Flay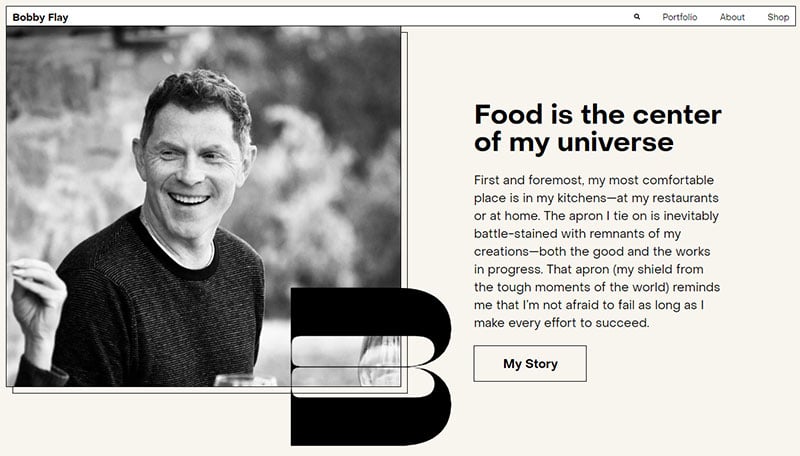 Chef Bobby Flay's updated website reflects his past and present passions. This entrepreneur does not stand still but looks to the future.
稻荷集團 vegandaohe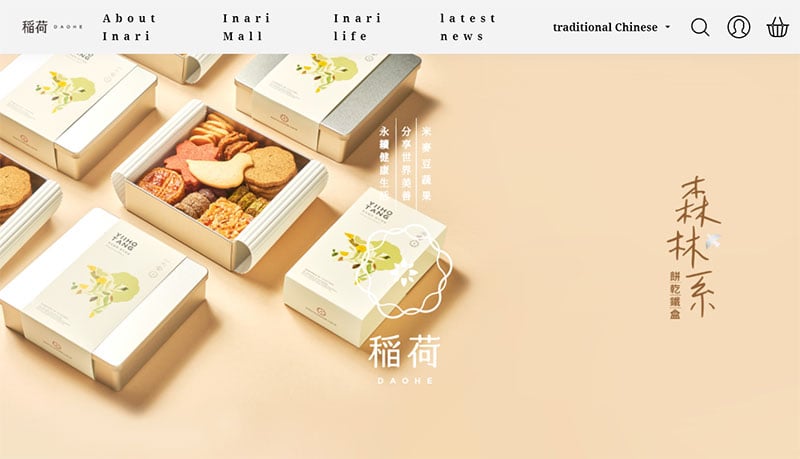 The animated background immediately attacts the attention. The website mainly communicate through the different visual elements.
MELOPEION ORGANIC THYME HONEY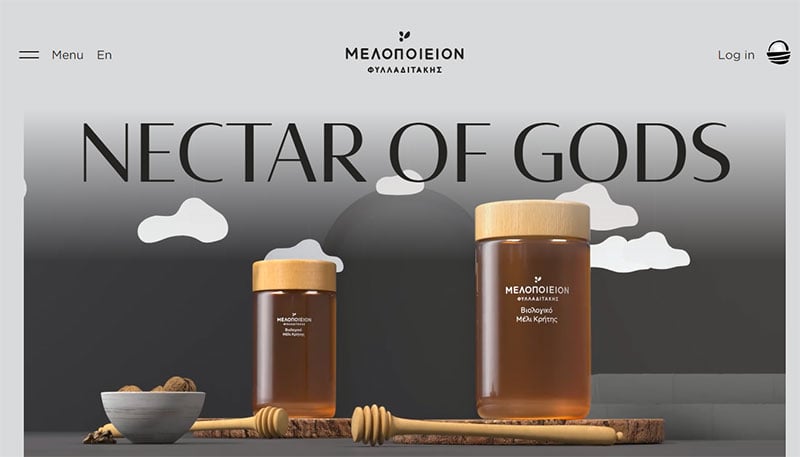 This is the website of Cretan beekeepers who produce a special kind of honey. This family business aims to produce honey of consistently high quality.
Ilve Cucine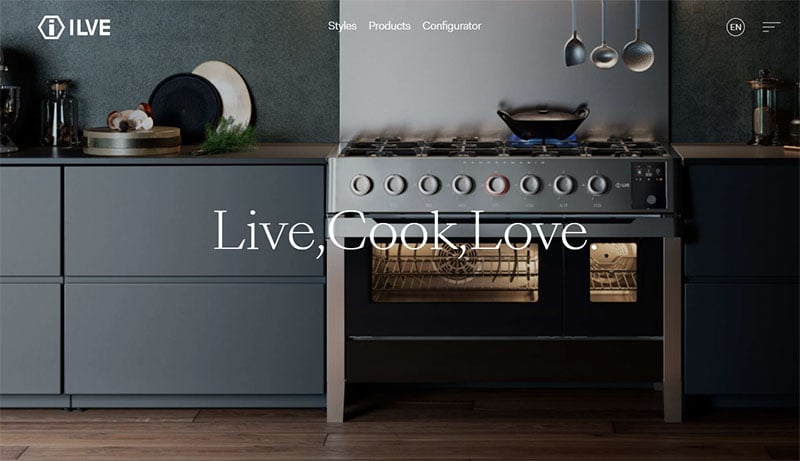 The designer of this food website created an engaging experience. It highlights the kitchen designs of Ilve Cucine.
Moonshot Snacks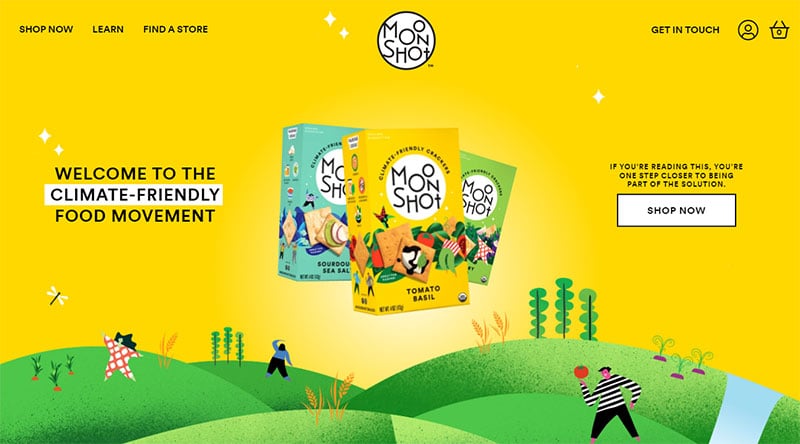 Moonshot Snacks is a Shopify website for a new sustainable snack.
Awwwards
This is a beautiful website dedicated to the best food website designs out there.
Binging With Babish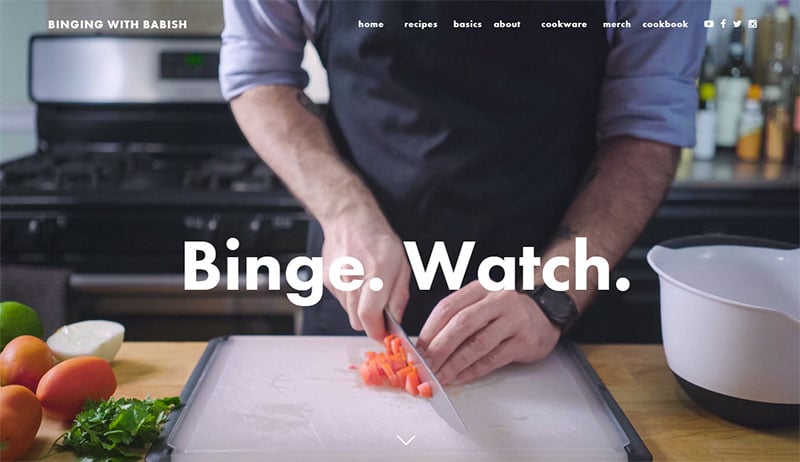 Babish is one of the most-watched chefs. The person behind it is chef and filmmaker Andrew Rae.
He enjoys using his talents to teach others how to prepare delicious food.
Fortune Oysters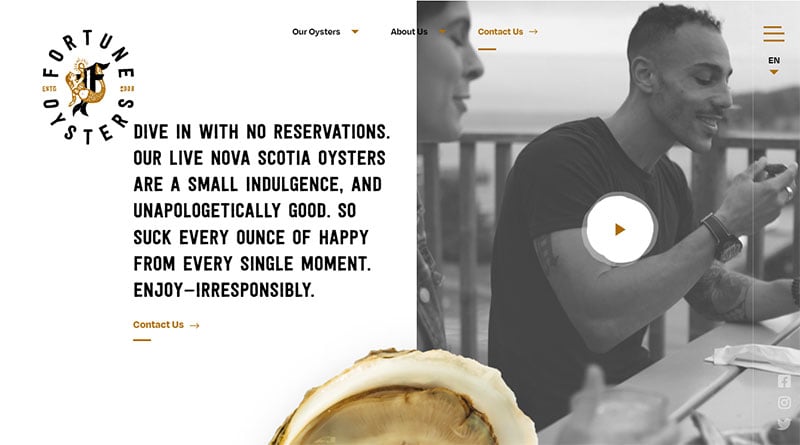 Fortune Oysters brings live oysters from Nova Scotia to the customer. Their website design challenges old assumptions and welcomes new ideas and followers.
If you enjoyed reading this article with food website designs, you should check out this one with creative website templates.
We also wrote about a few related subjects like interactive website templates, professional website templates, website templates with slider, animated website templates, consulting website templates, personal website templates, music website templates, florist website templates, website templates for artists, non-profit website templates, and church website templates.
---
Inspiring Food Website Design Ideas You Can Try for Your Clients