To be successful, it's crucial for graphic designers to be able to display their graphic design portfolios. There are multiple options, but creating a good portfolio can make your work outstanding whereas a poorly designed one can hinder your progress and limit your potential to obtain work. To assist in your decision-making, it's good to see what works for other people.
This article was created by our team to showcase awesome graphic design portfolio examples. We hope to inspire you to create similarly awesome portfolios for yourself, with the help of Slider Revolution.
Awesome graphic design portfolios
Alex Coven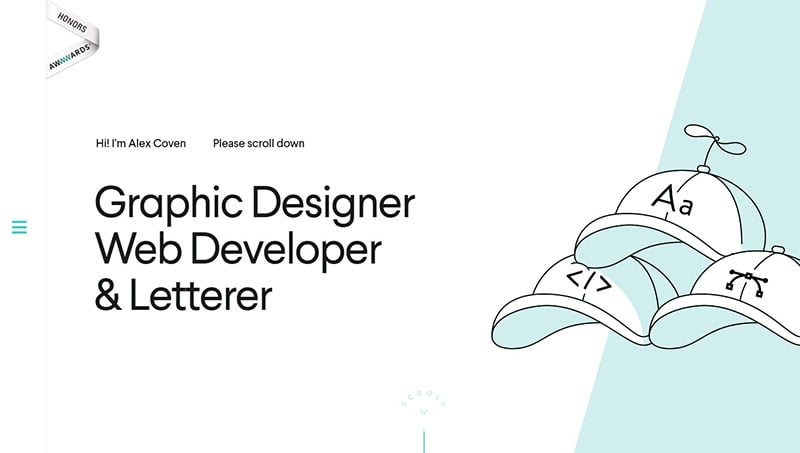 Alex Coven is a freelance graphic designer, front-end developer, and letterer from Chicago. His portfolio displays all three of his skills very elegantly and skilfully, and they're on show as soon as you enter the homepage.
It's a simple and effective design, where you simply scroll down and see all of his work, without the need to open any new pages. It's a user-friendly website where each project is displayed with a different color.
Behance-based portfolio created with Essential Grid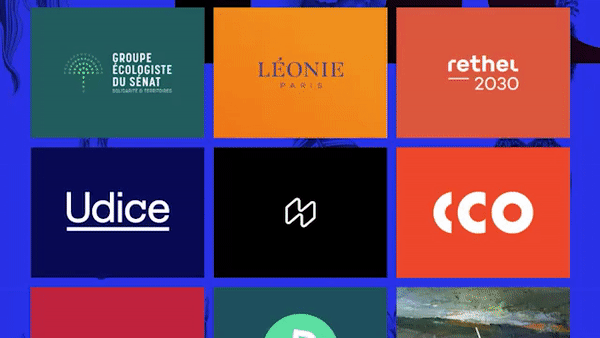 Essential Grid is hands down the best gallery plugin. If there's one plugin that would make your website better more than others, it's this one.
Essential Grid lets you display your images in a gallery format, whether from the WordPress gallery, social media, or elsewhere.
Tanamachi Studio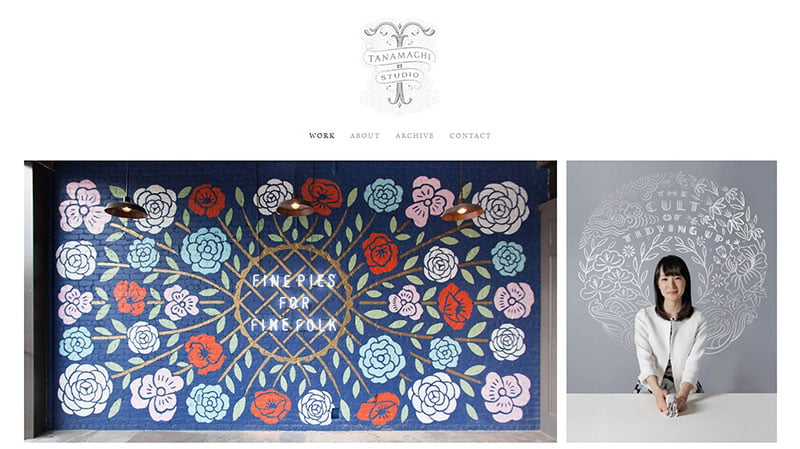 This studio, headed by Dana Tanamachi, offers us a very different and unique portfolio, whose design is worth trying for yourself. It invites us to stay on and take a look at the time-lapse video, which is eye-catching and mesmerizing, and inevitably, attracted the attention of some very reputable brands, such as Nike, Ralph Lauren, Instagram, and West Elm.
Peter Komierowski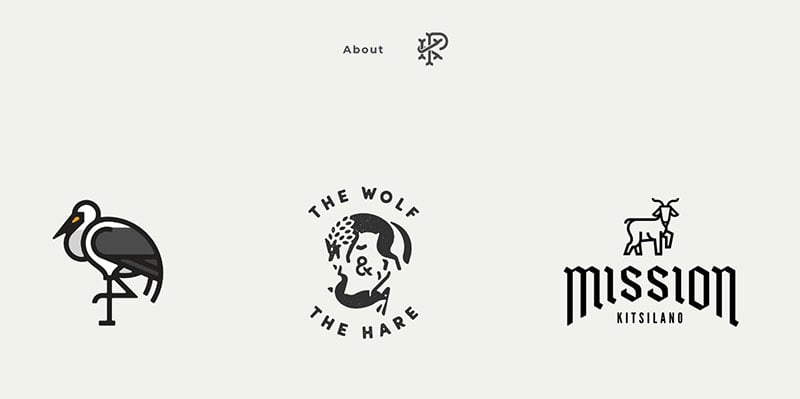 Peter Komierowski specializes in brand design, illustrations, and interface design, and his portfolio displays his skills very impressively. He has worked with Youtube, The Huffington Post, and several other reputable clients.
Peter's confidence in his design is demonstrated by the amount of white space around the logos in his portfolio, which makes every little detail in the logo stand out.
Xavier Cussó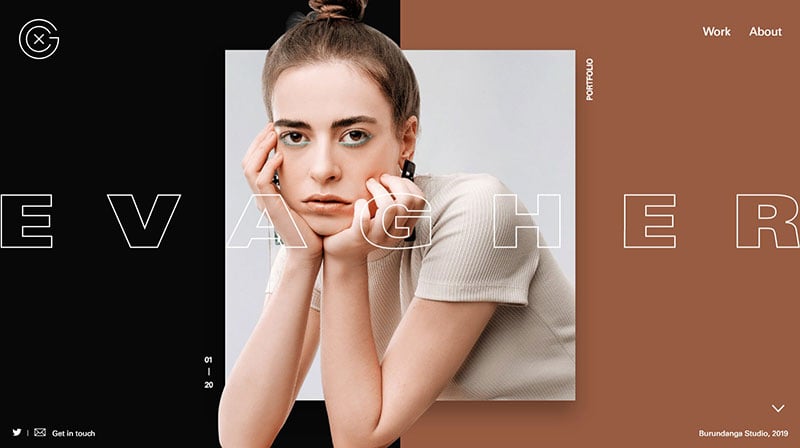 Xavier Cusso is a freelance designer from Barcelona, Spain. He has made his freelance career as a senior art director, and now works for a very reputable company in the industry.
His portfolio is impressive, colorful and unique. His use of lively colors, bold typography, and animation-heavy design, make a very a visually-pleasing portfolio.
David Shrigley
David Shrigley is famous for incorporating humor into his dark illustrations, which he portrays in the portfolio by using a white background and handwritten headers.
The portfolio is incredibly easy to navigate, which makes it a pleasure to visit, and provides a good example for those seeking to create a unique portfolio.
Robby Leonardi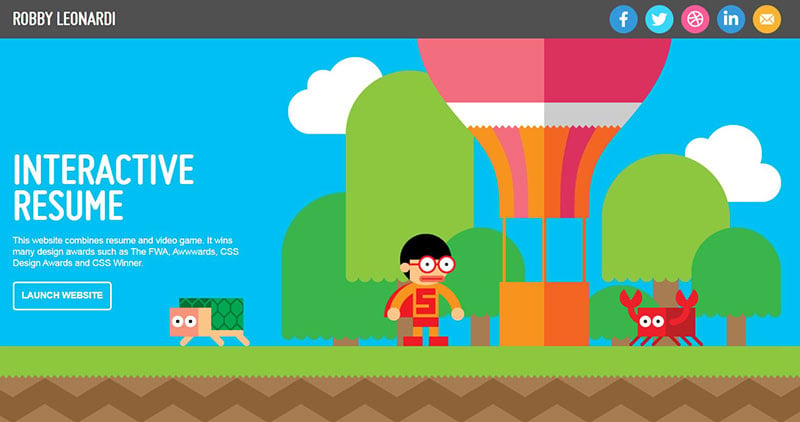 Robby's portfolio allows his work to express his ideas and creativity, rather than using any words.He uses vivid colors, several interesting illustrations, and fun animations. It's an interactive portfolio that works almost like a video game. Clicking on any of his examples reveals more about the work itself.
Pawel Nolbert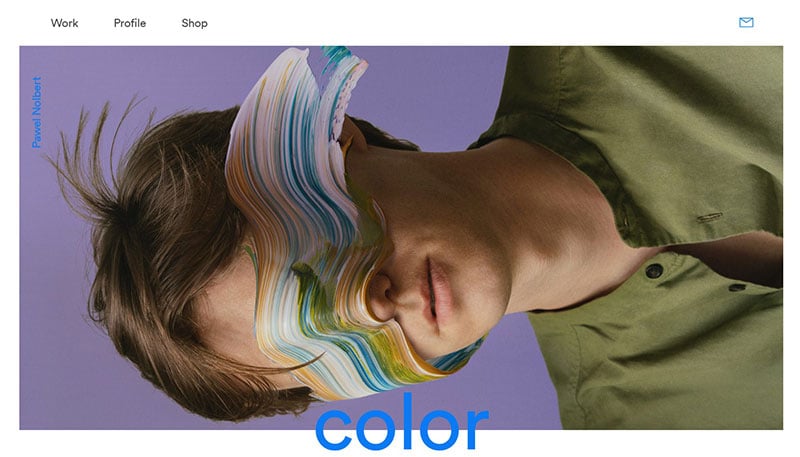 The full-screen design of this simple portfolio is eye-catching. It reveals Pawel's past work in a very artistic and beautiful way, with its symphony of colors emphasized by the white background and a large title in the middle of the page.
The top shows one of the designer's works, and more examples are revealed if you scroll down. Logos, objects, and other design elements are emphasised with highly polished colors. The majority of the website consists of large visual elements, and his designs are recreated in a watercolor style.
Rafael Kfouri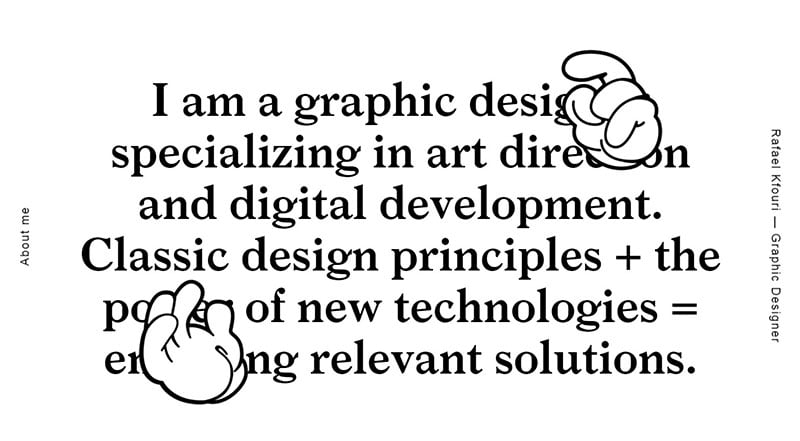 Rafael has displayed his work almost entirely on one page except for a few small spaces at the side for sidebars.
Rafael is known as an award-winning graphic designer who is currently working on AlmapBBDO. The examples in his portfolio are stretched across the whole page, but they have plenty of space to reveal the impressive portfolio.
Marcus Artis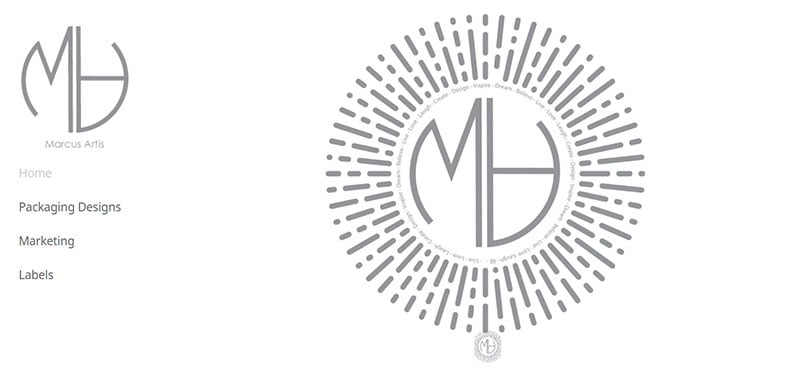 Marcus Artis is a packaging designer with a straightforward and striking portfolio that makes strong use of his branding immediately. The elegant design presents his work in easily navigable galleries.
Daniel Spatzek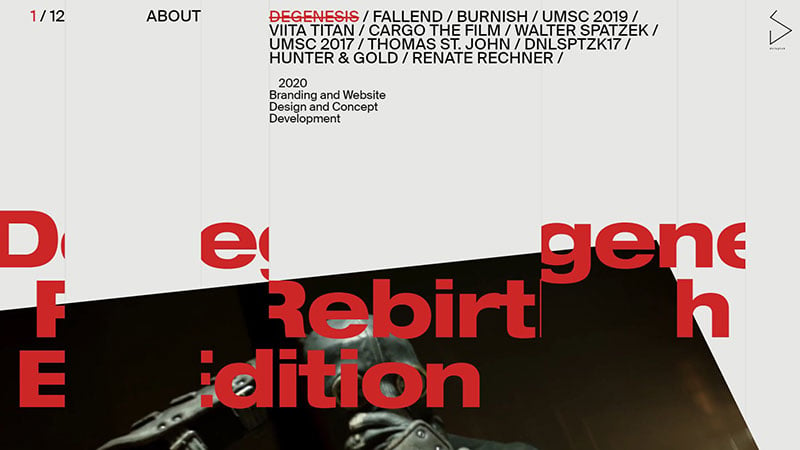 Daniel's page initially reveals abundant space with a very interesting motion-graphic in the middle of the page. The depths of the website become manifest when we delve deeper into his portfolio.
The portfolio uses scrolling animations and graphics that capture interest and attention, and Daniel's strengths are clearly demonstrated in his modern portfolio, highlighted by the plain color scheme.
Milton Glaser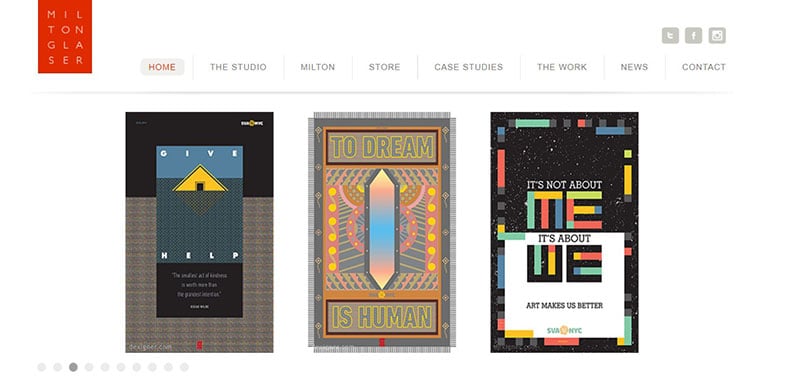 Milton Glasner is a legendary designer who created the iconic heart NY logo, and the portfolio of his multi-disciplinary design studio reveals the depth of his amazing work.
Merijn Hoss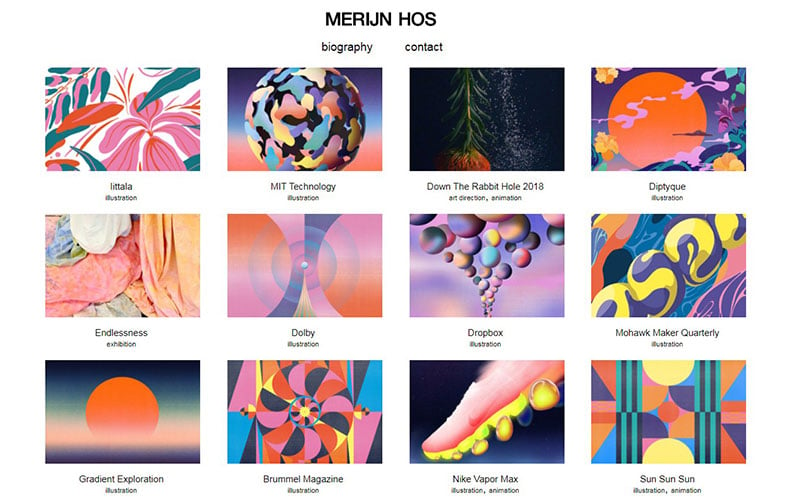 Merijn Hoss is an illustrator who focuses primarily on psychedelic works and incorporates several psychedelic elements in his work. However, this portfolio exhibits the designer's more traditional approach to design.
The white background allows the colourful thumbnails to stand out on the website, and are accompanied by descriptions, enabling the visitor to understand what they're seeing.
Timothy Goodman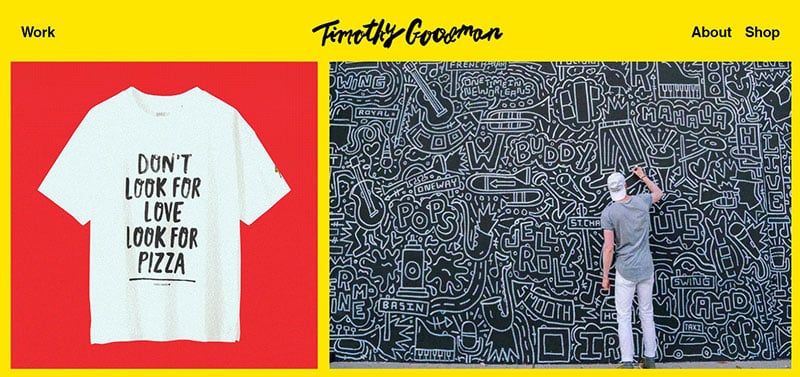 Timothy's portfolio is minimalist, focusing on his work with few visual details, except for a, dark-colored band that greets the site's visitors. An outstanding contrast is created with the white typography, and the portfolio uses a grid layout.
Lotta Nieminen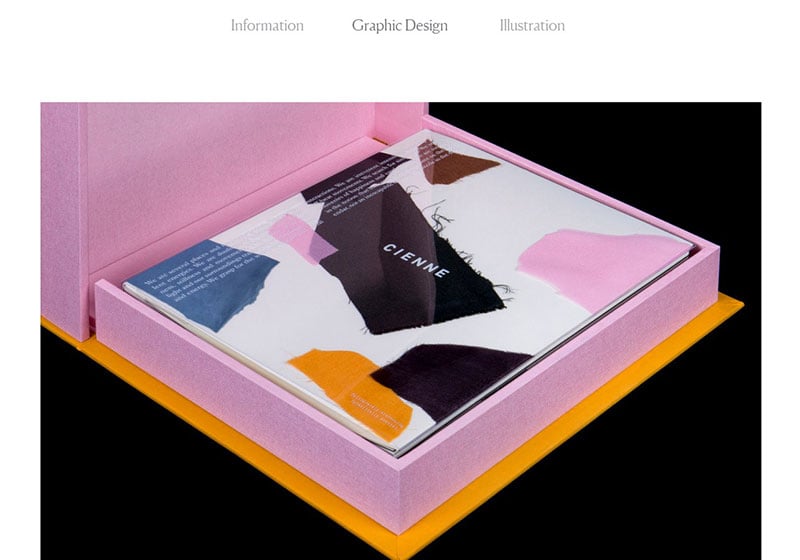 Lotta is a graphic designer from Helsinki, Finland, who established her own graphic design company in New York. This webpage shows her profession by displaying her past work and positions, as well as her education as a graphic designer.
Lotta promotes all her own work in this beautiful portfolio. It has been praised by many, including Forbes, and she received several nominations, enhancing her reputation as an excellent graphic designer with this portfolio alone.
Buzzworthy Studio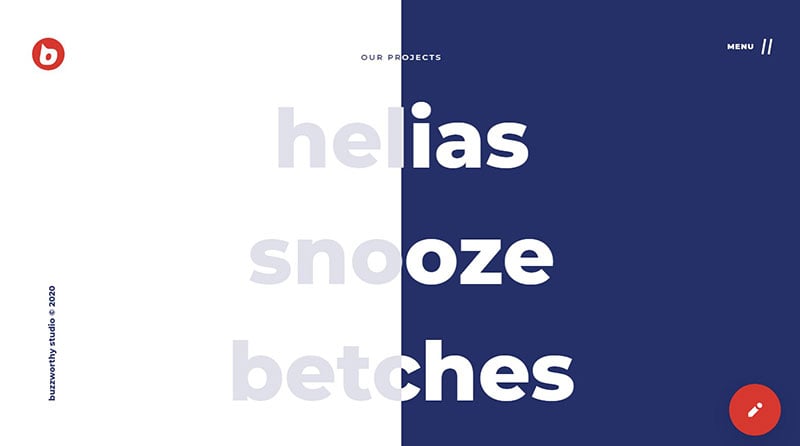 Buzzworthy Studio is a reputable graphic design studio based in Brooklyn, NY. The opening page of their portfolio has a bold design, greeting the visitor with the following text: "We create extraordinary digital solutions that get people thinking."
The title is not the only attention-grabbing factor. There are many interesting small details, such as flawless animations and interactive features.
Aaron Lowell Denton
Aaron's graphic design portfolio is a relatively modest but elegant grid-based portfolio that shows three pieces of work, which enables his work to occupy the space it deserves.
Aaron Lowell Denton is an Indiana-based graphic designer who began a few years ago with some Glaser-inspired work, and this portfolio is advertising his talents to a wider audience.
Julie Bonnemoy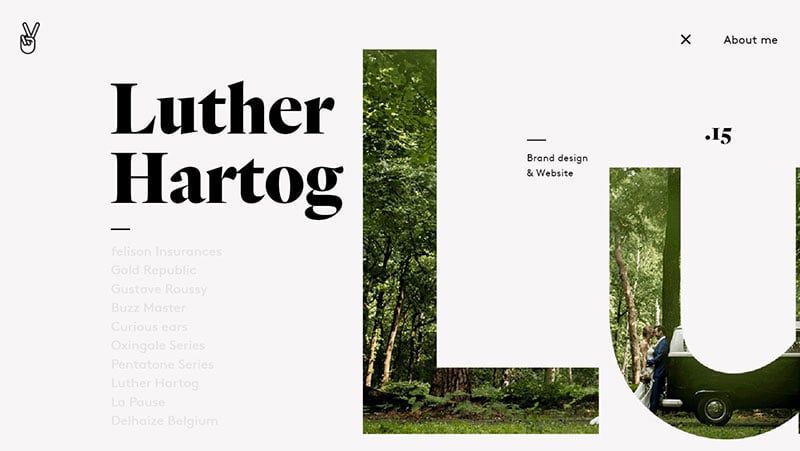 A good, strong portfolio is the key for freelance graphic designers to attract new clients and Julie does exactly that, with unique style.
Kristian Hay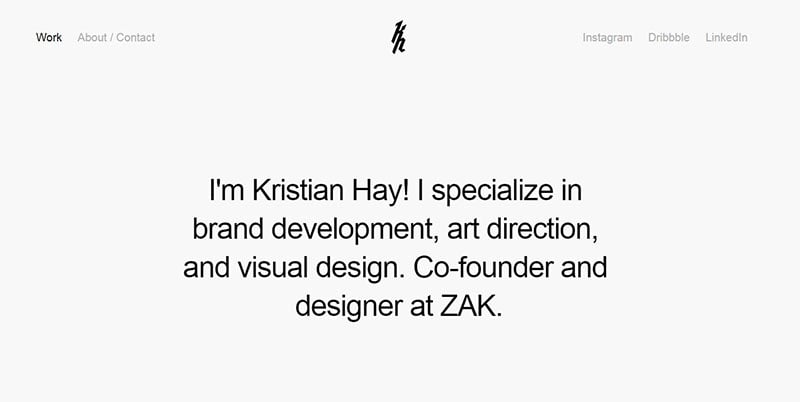 The welcome introduction on the homepage is a focal point of the website, directing the visitor to the portfolio below it.
The portfolio is very compelling, explaining how he built the brand identities of his clients and also displays his work. It includes a link to Dribble so that anyone who wants to see his portfolio in full can see it.
YASLY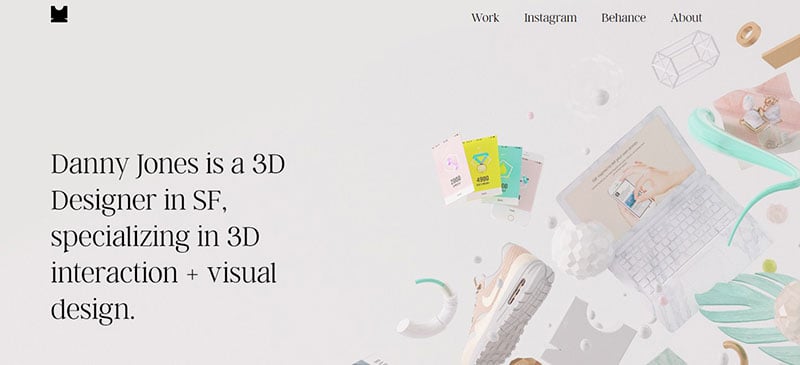 This simple website works well. The designer specializes in 3D interaction, and shows off his work with this great graphic design portfolio.
It combines some magazine-style typography, large headers and stunning works.
Steve Wolf Designs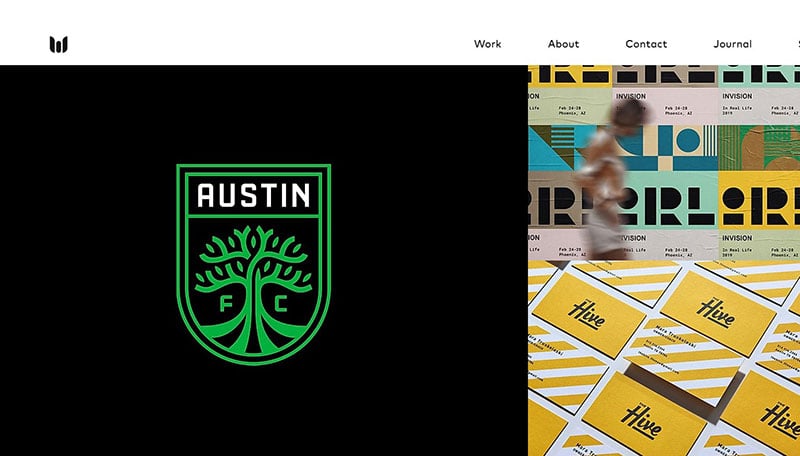 Steve Wolf Designs enhances its already fine reputation with this stunning portfolio. Their work is a combination of several different types of work, including brochures, business cards, books, reports, and other types of content that includes graphic design.
The site is attractive and easy to use.
Heather Shaw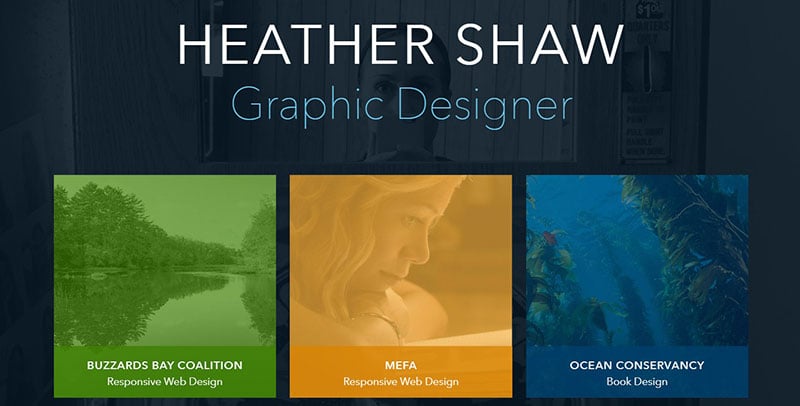 Heather Shaw has almost 20 years of experience in the field of graphic design, and has designed and worked on several different projects, varying from brochures to books. This impressive portfolio displays her work in one place, with the portfolio being immediately available on the home page. If you're a freelancer, this graphic design portfolio is a good example for freelancers.
Leif Podhajsky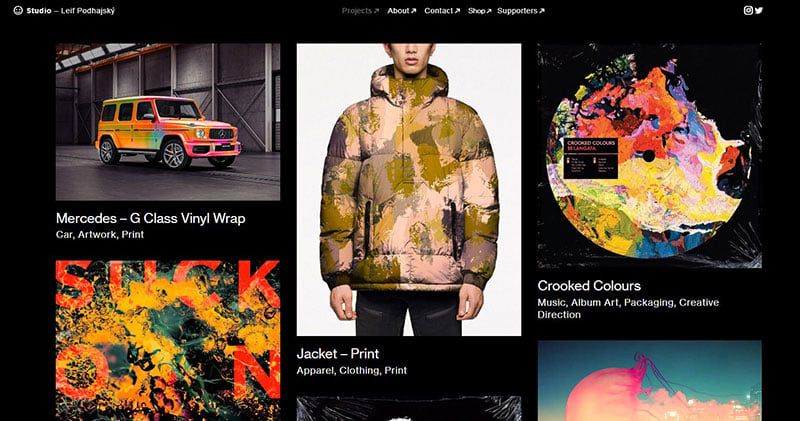 This portfolio exhibits the work of Leif Podhajsky, a designer that specializes in psychedelic themes, for example, the album cover of Tame Impala.
ToyFight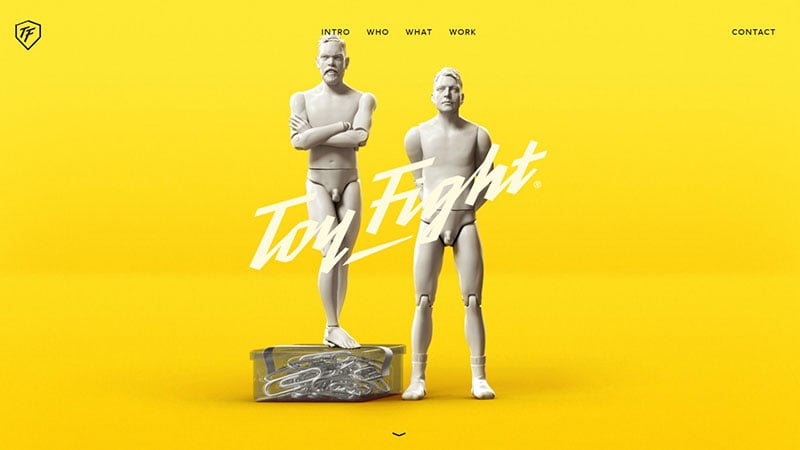 This Manchester-based studio, shows us the special effects they used to create their graphic design portfolio. There's a bit, including some visual humor making it more personable.
The website is easy to navigate and explore.
Chris Tammar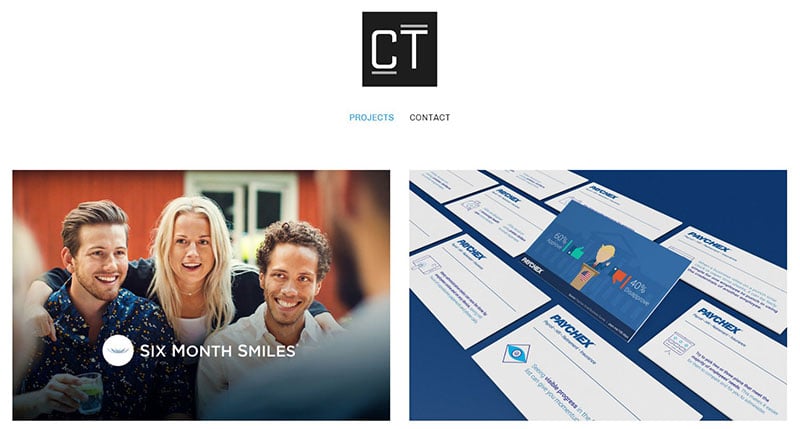 Chris Tammar's portfolio is a good example of how to make your portfolio more personal. He uses his logo to make it more unique and the clean design of the webpage is outstanding.
Stefanie Brückler

Stefanie Bruckler is a New York-based Austrian graphic designer based in New York. She specializes in branding and editorial design, and her minimalist website clearly and elegantly displays her work with muted colors.
Stefano Colferai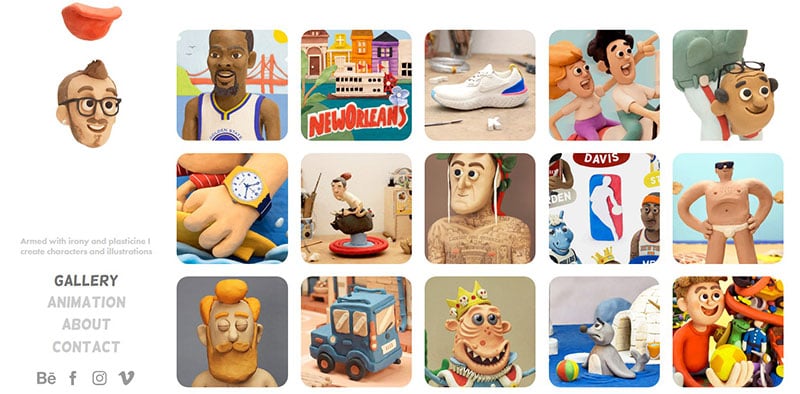 Stefano's portfolio displays unusual and quirky work in a combination of the grotesque and creative, with a comical feel.
Josh Miller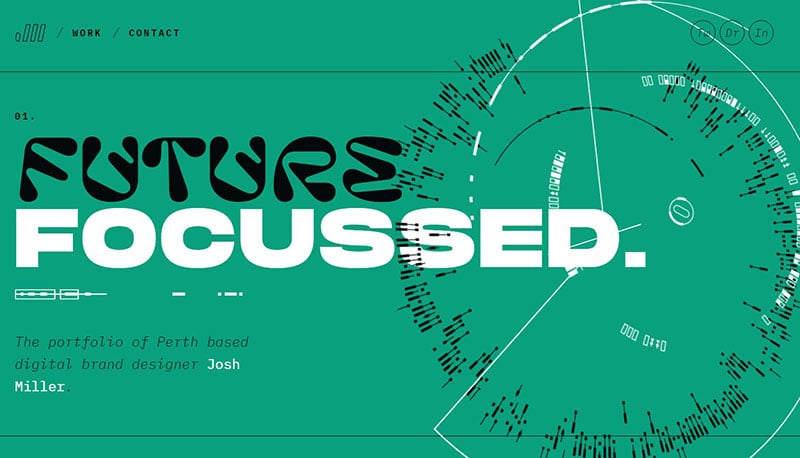 The unusual combination of colors give this website a unique appearance. The navigation layout makes the website simple and easy to use and navigate. The transitions and animations are also superb.
Tobias Van Schneider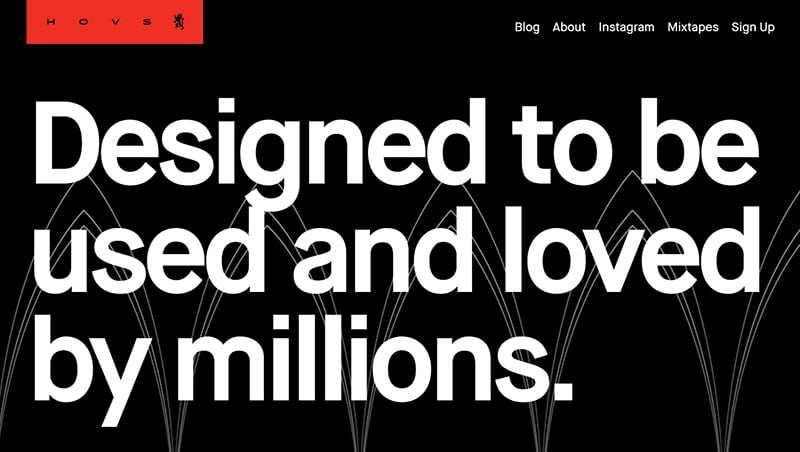 Tobias has worked with famous brands such as Red Bull, BMW, Google, Wacom, Sony, and others, and this portfolio impeccably displays his amazing work which focuses on branding and interactive design.
Ruby Taylor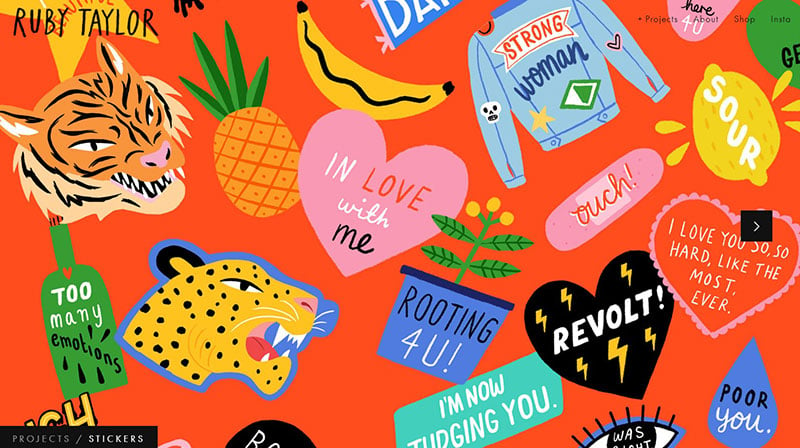 Ruby uses this very personable portfolio to highlight her latest designer projects. She has a handwritten logo and a video biography, creating a wonderful connection between herself and her visitors.
Paula Rusu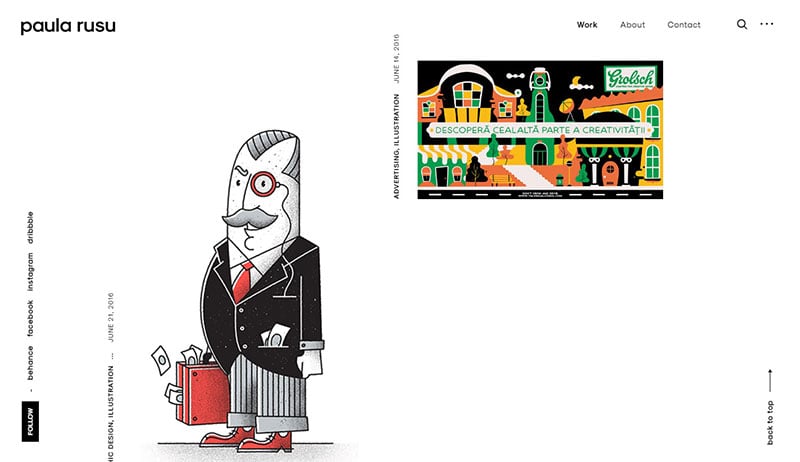 Paula's work is presented in a zig-zag-like fashion. The background colors mix grey and white, creating an interesting and unique website portfolio.
Caterina Bianchini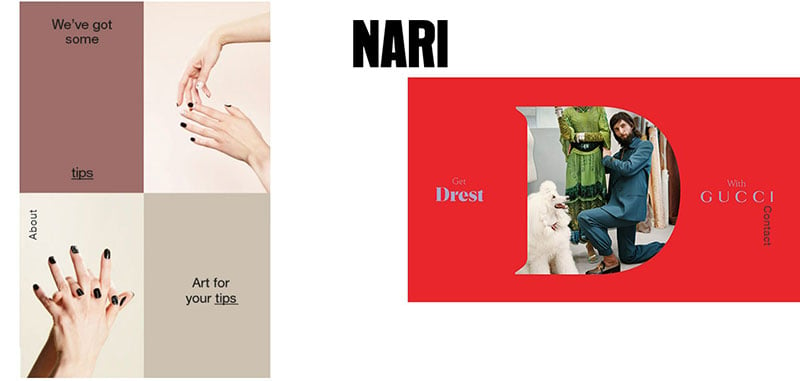 Caterina is a London-based designer who is becoming famous in the world of graphic design world portfolio. Her clients include Reebok, Levi's, and other reputable brands.
Kuon Yagi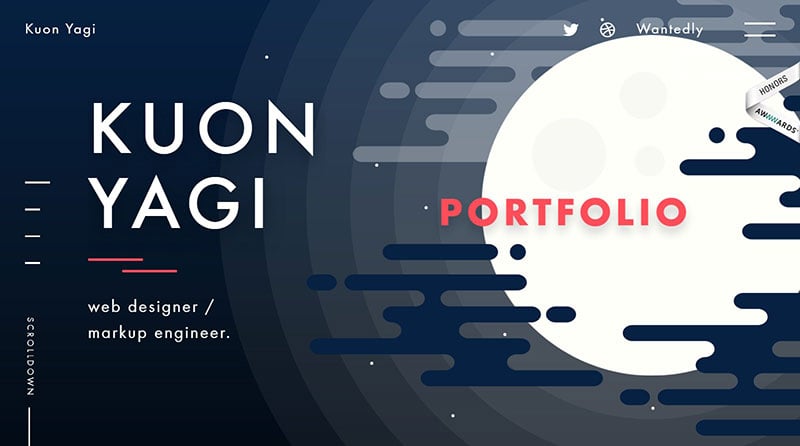 Wim Delvoye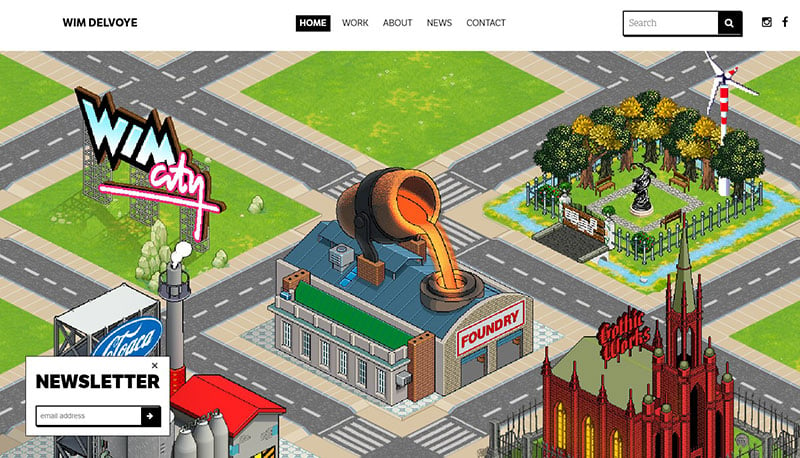 Wade Jeffree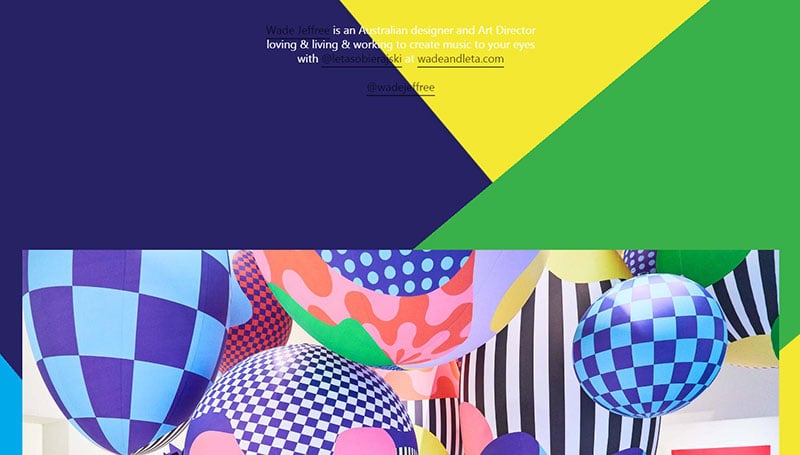 Verena Michelitsch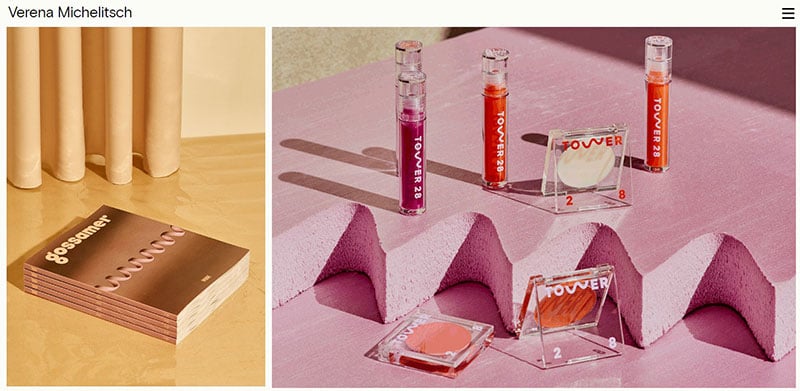 Alan Fletcher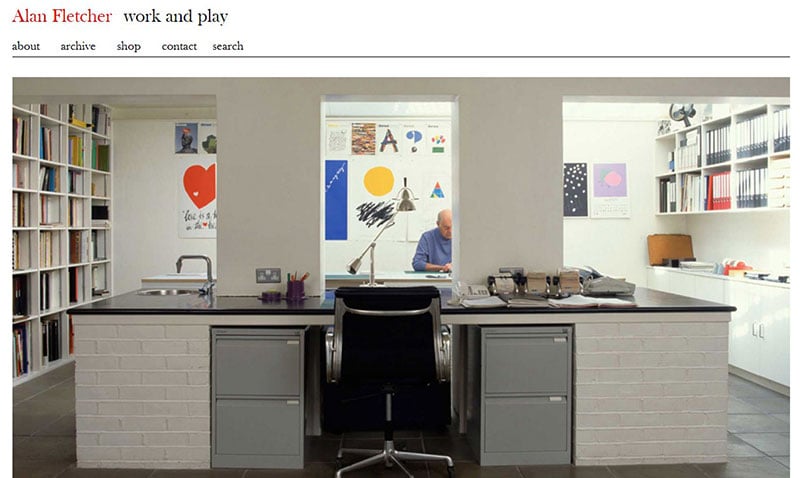 Steven Bonner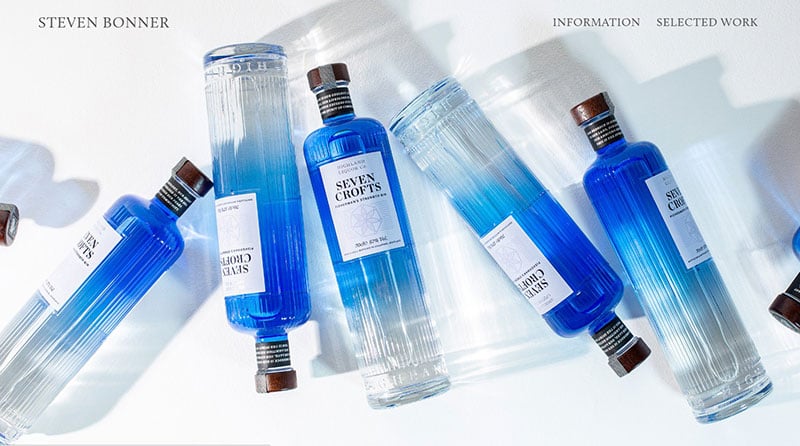 Tim Lahan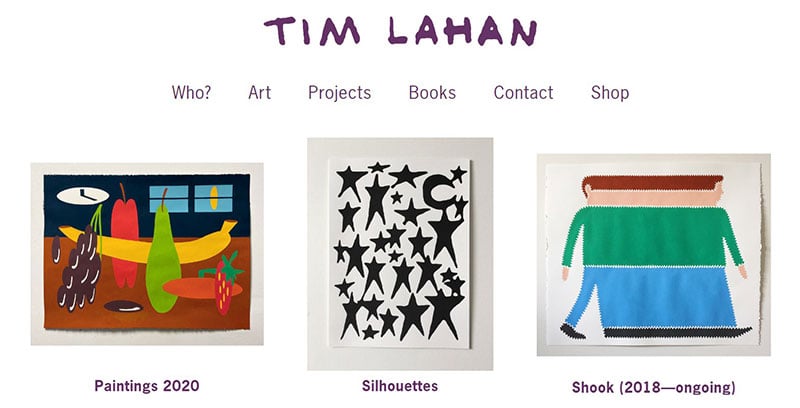 Rakesh
Momkai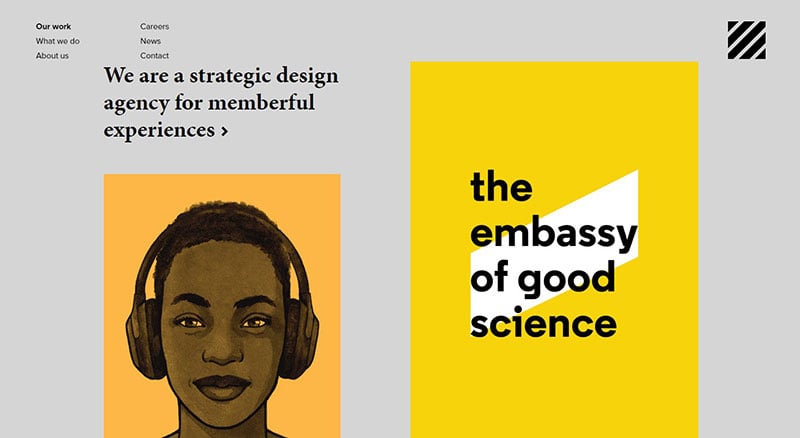 Elias Klingén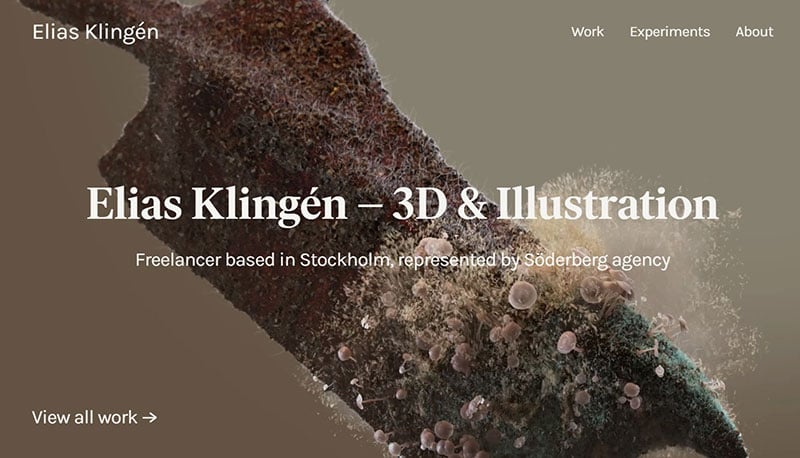 Taylor Franklin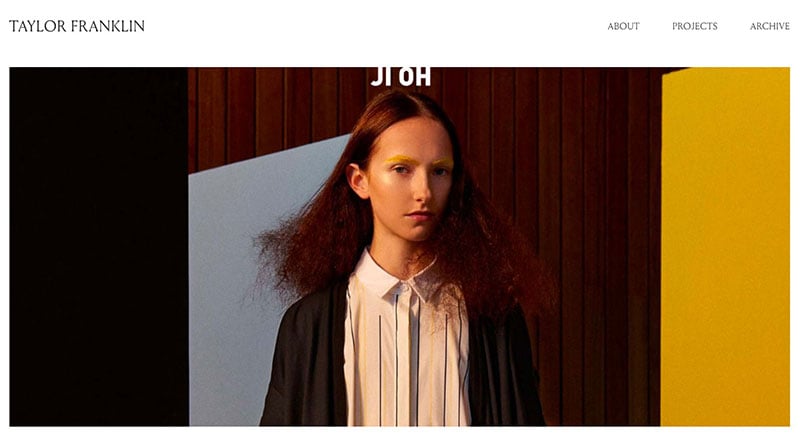 Cristian M. Garcia
Adrian & Gidi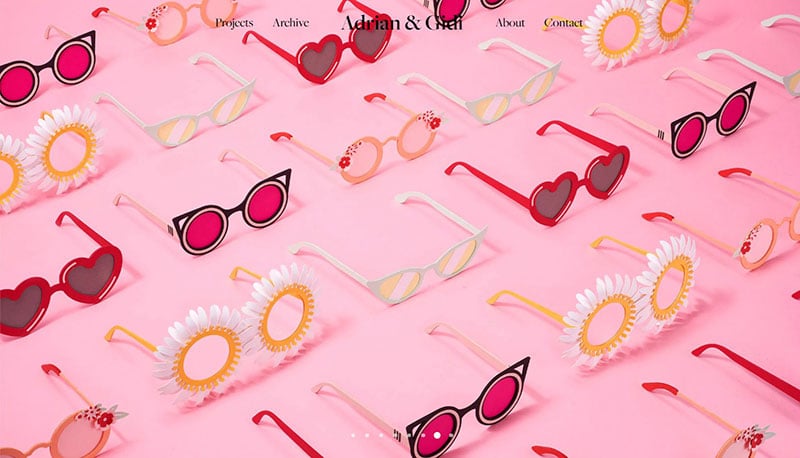 Violeta Noy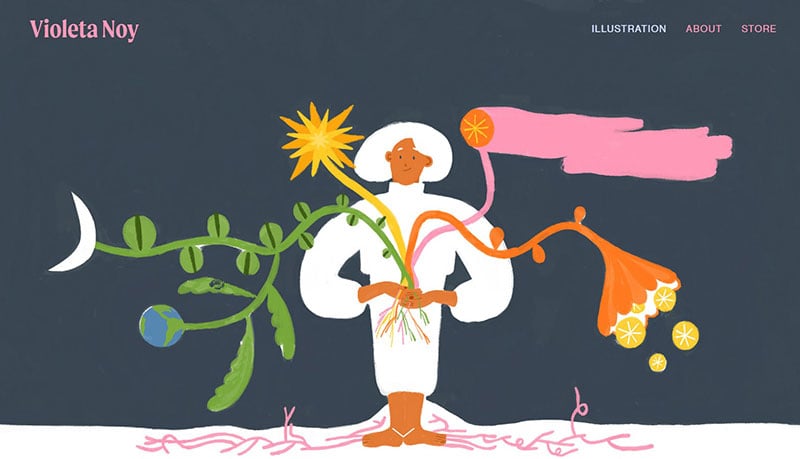 Shelby Hipol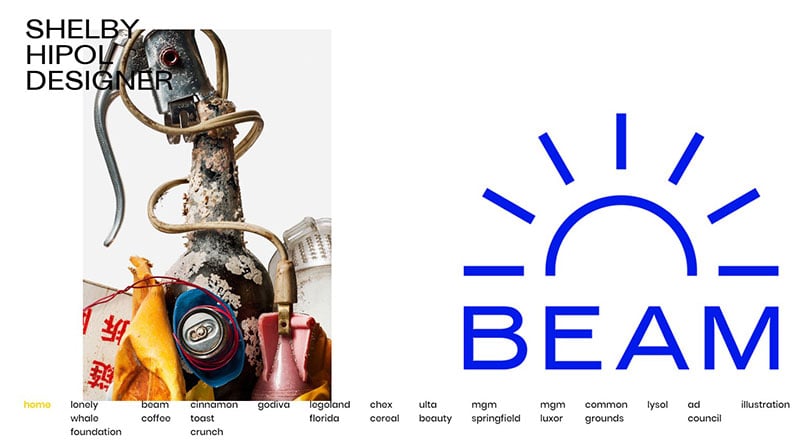 Kate Moross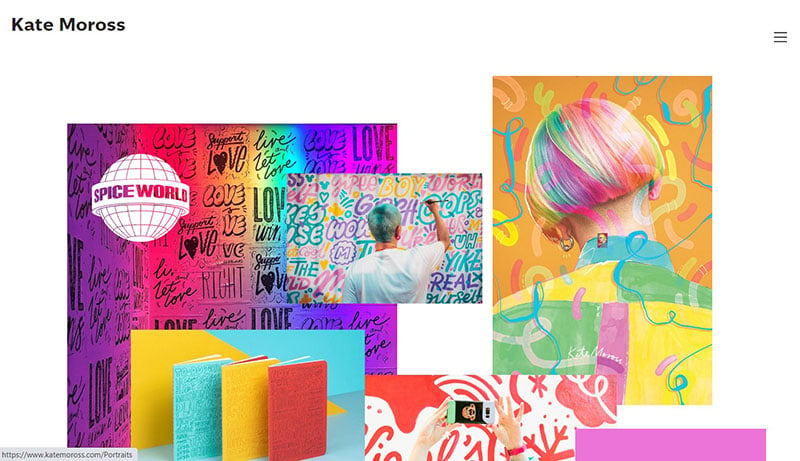 Maria Vazquez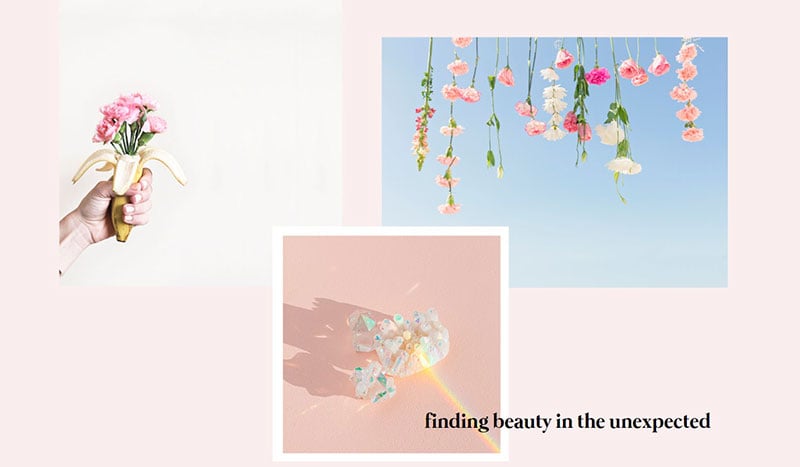 Mike Kus
Jessica Walsh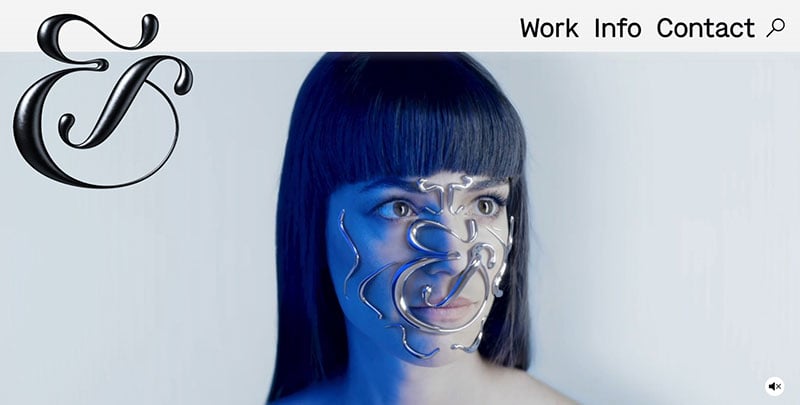 Shanti Sparrow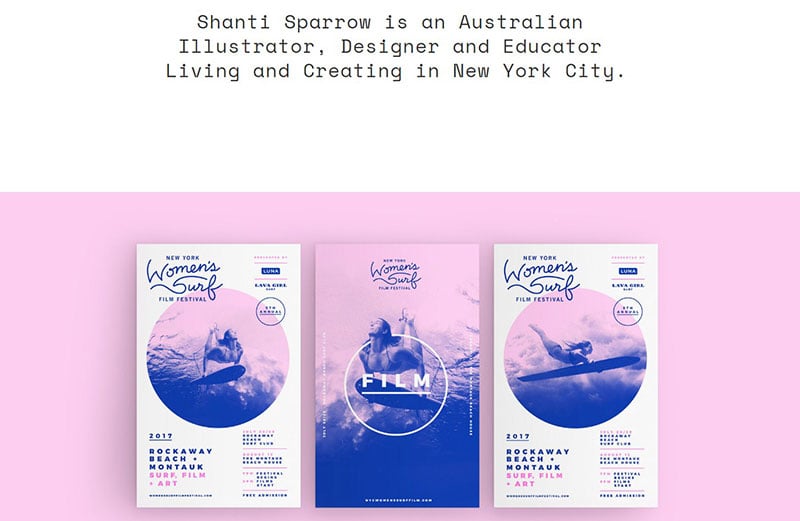 Jonathan Barnbrook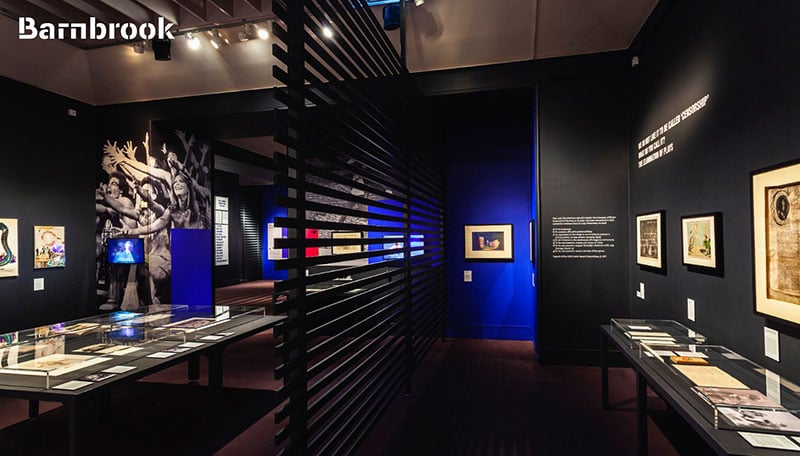 Lauren Hom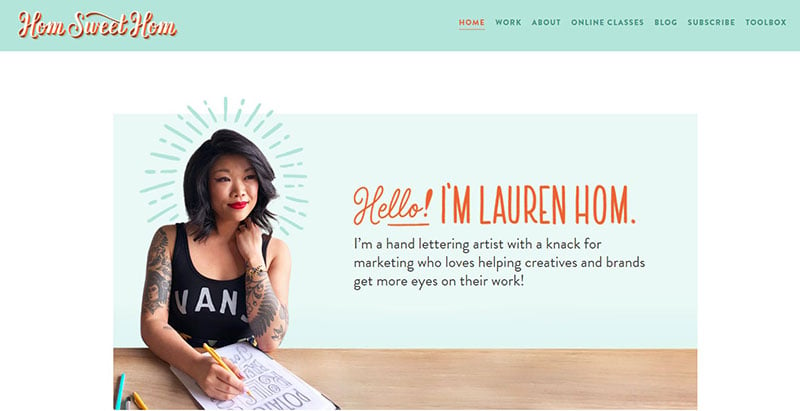 Juliette van Rhyn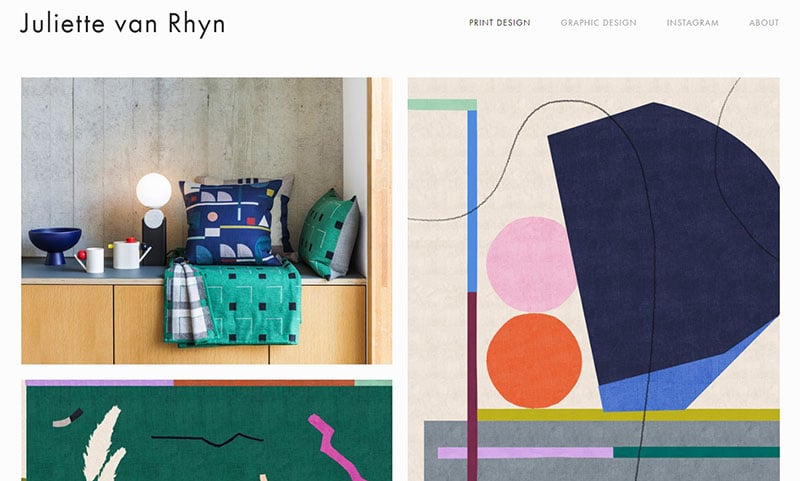 Malika Favre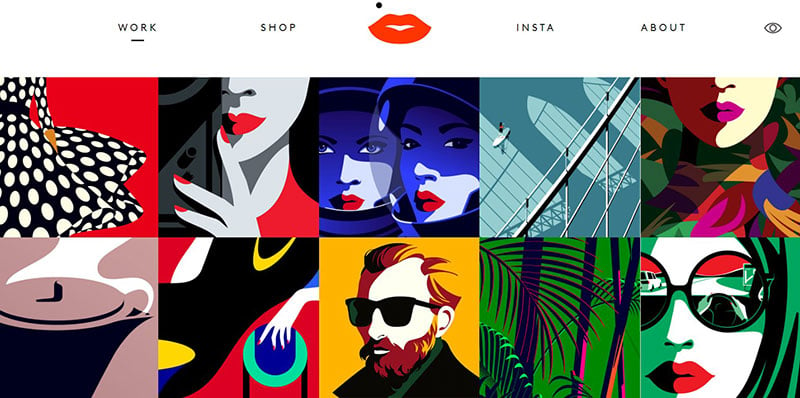 Craig Black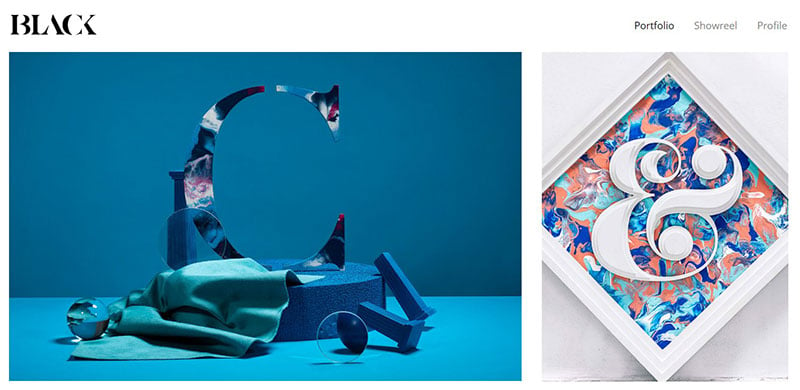 Hattie Stewart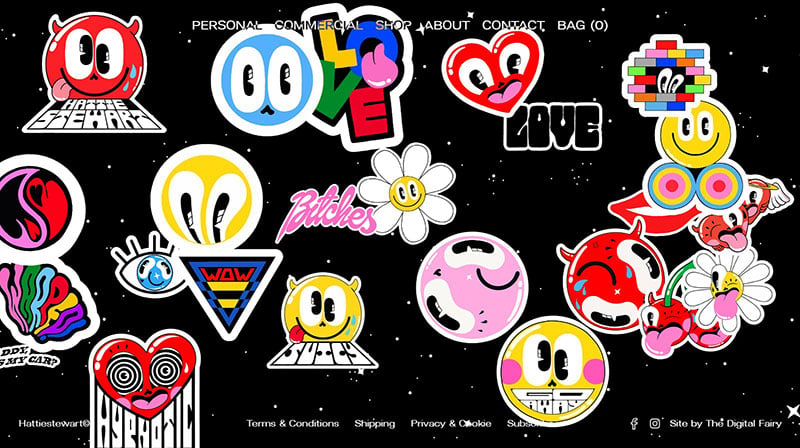 Mr. Bingo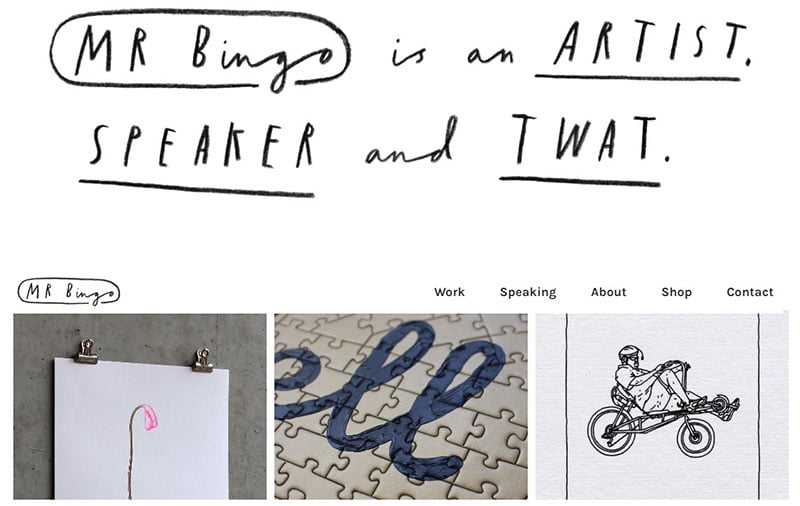 Dutch Uncle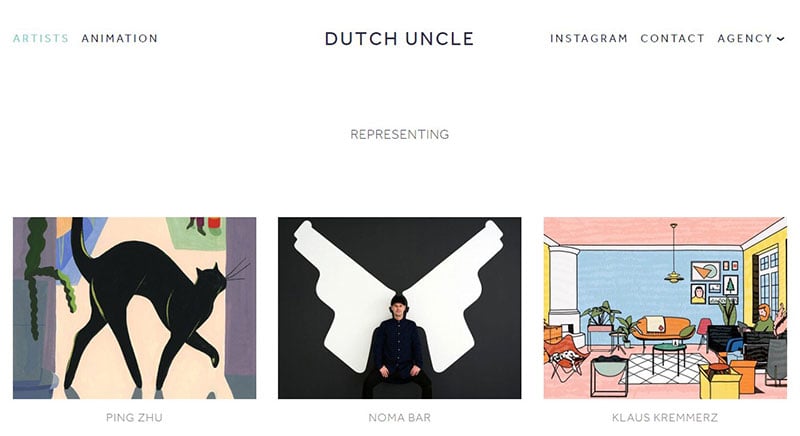 Anthony Burrill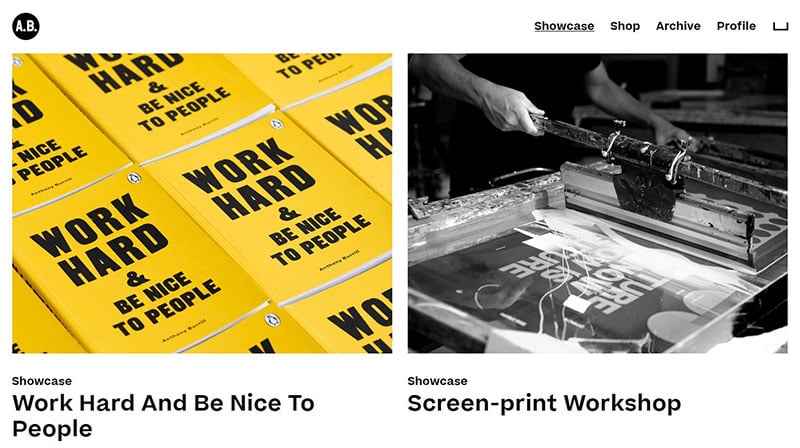 Lisa Maltby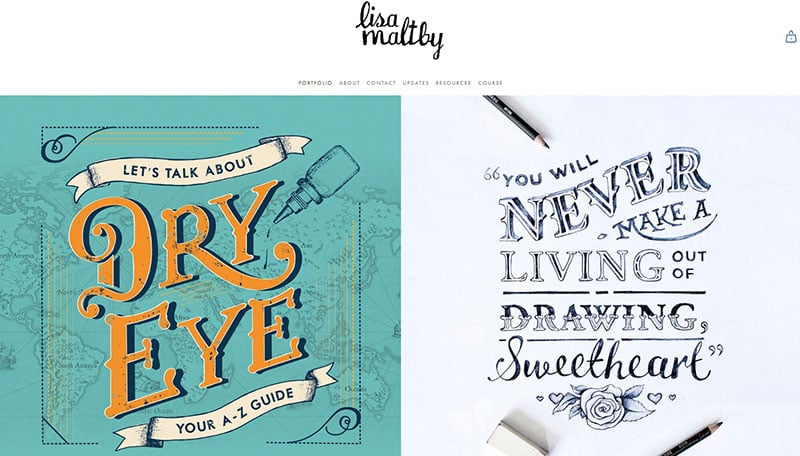 Sam Hewa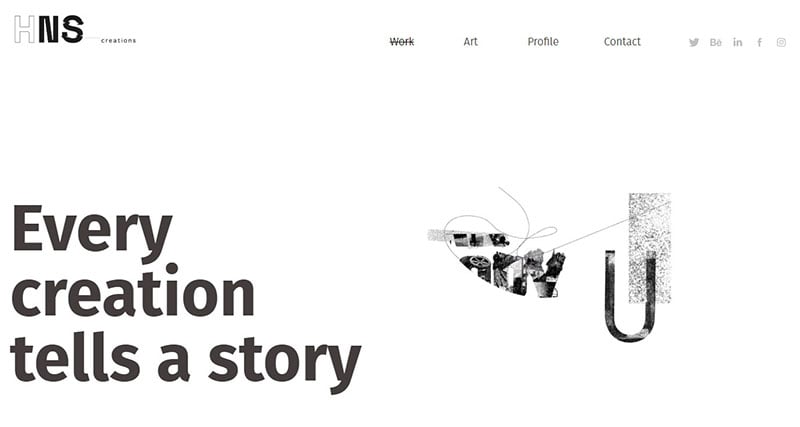 Mike Perry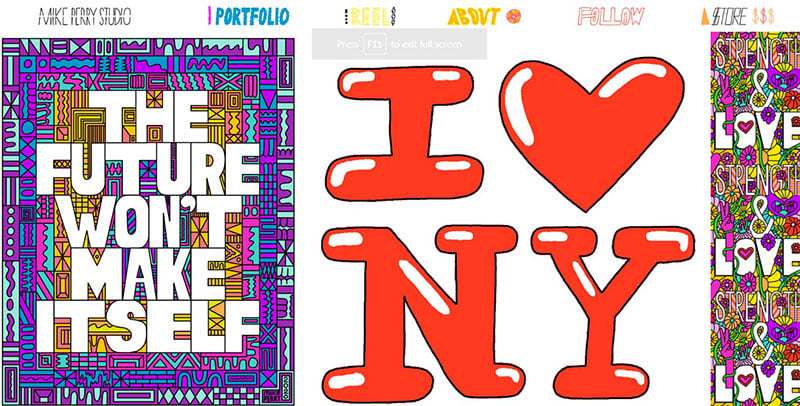 Anton + Irene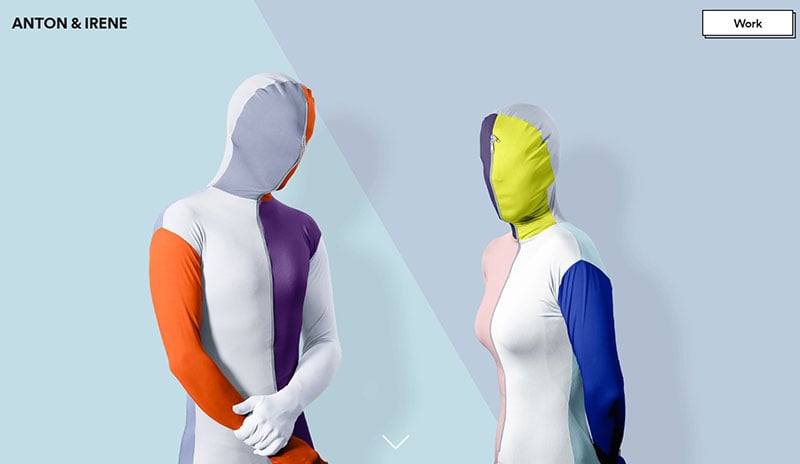 Gavin Strange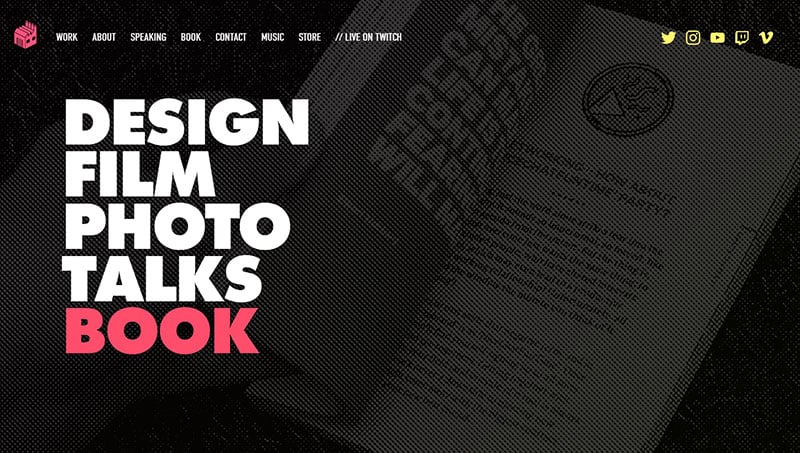 Studio Chen Chen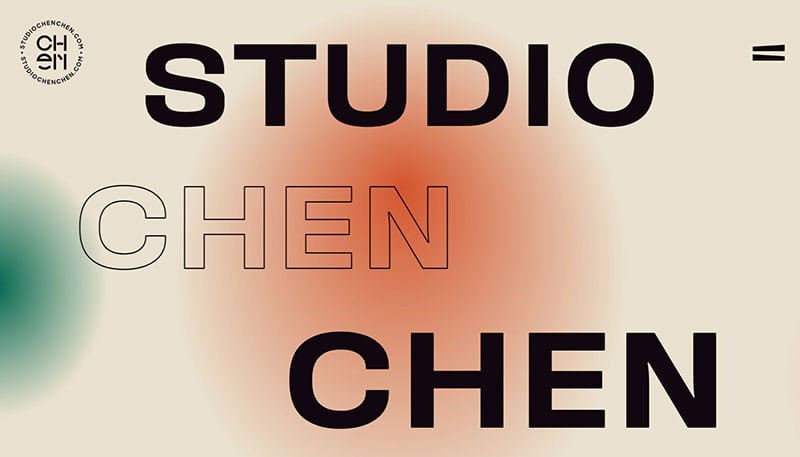 Unspoken Agreement
Magda Ksiezak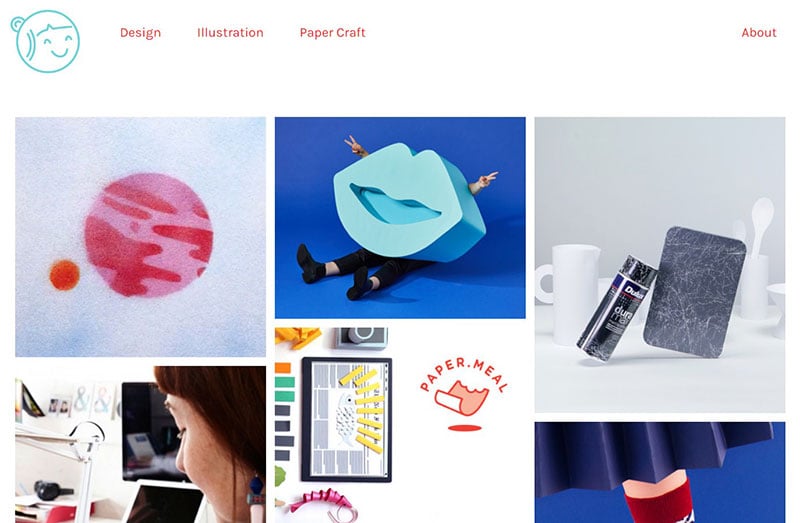 Leslie David
Snask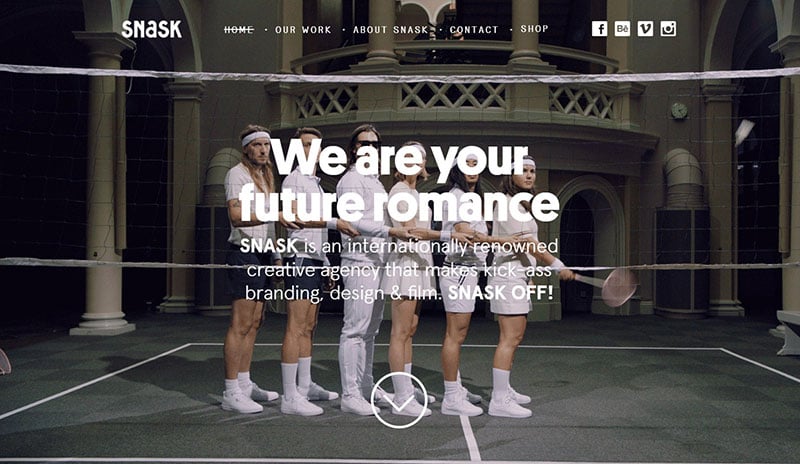 Marleigh Culver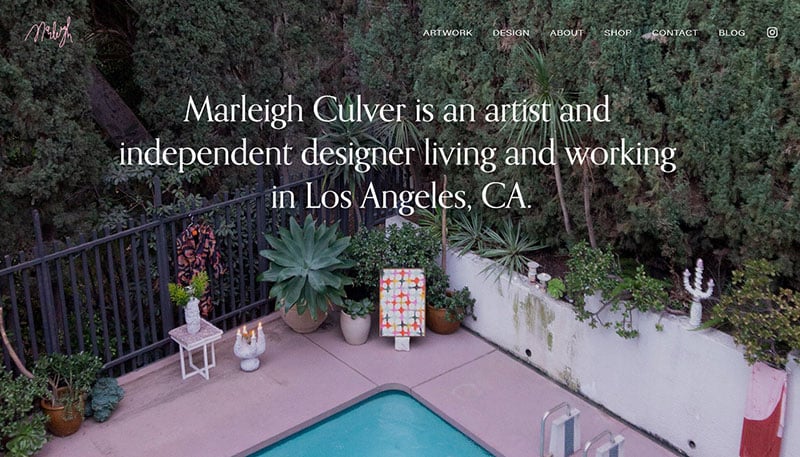 Yul Moreau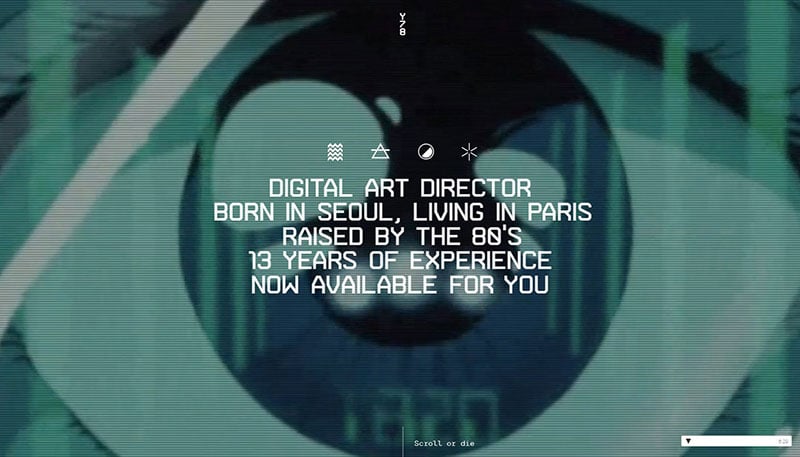 Olly Gibbs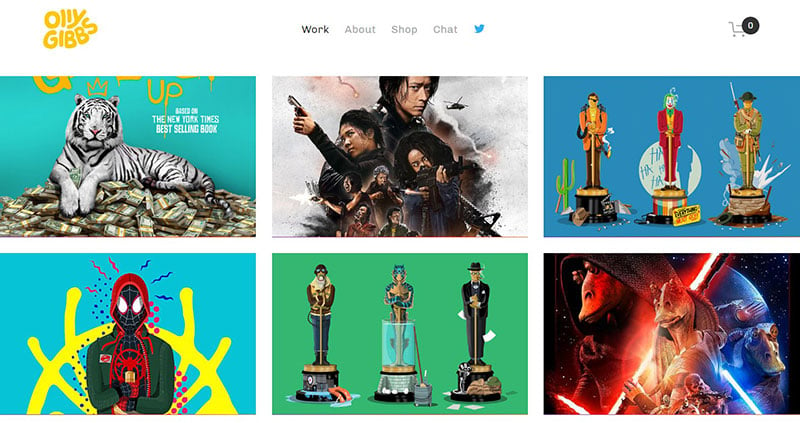 Leta Sobierasjski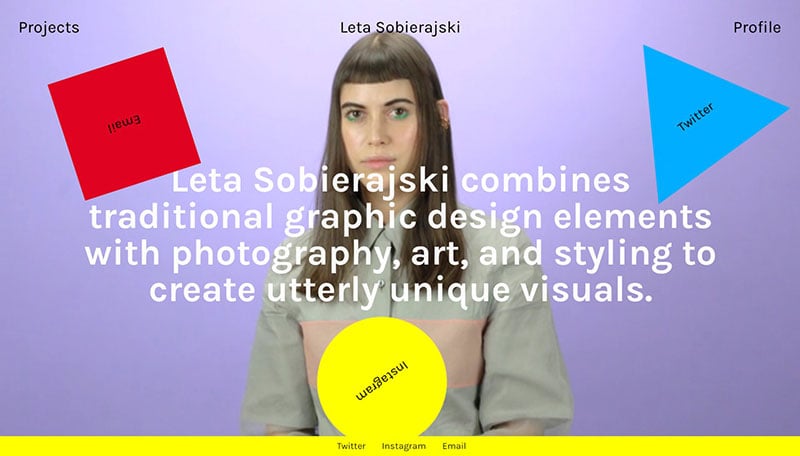 Indre Klimaite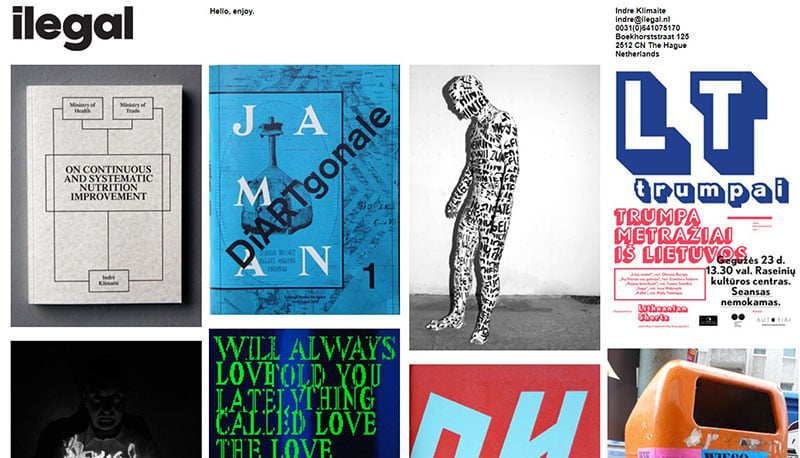 Sylvan Hillebrand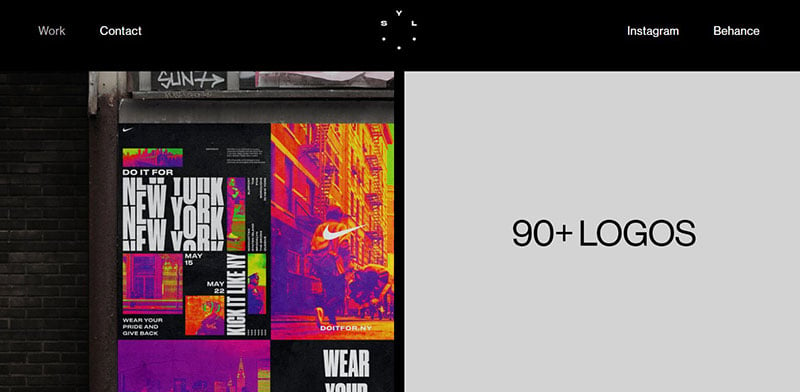 Pentagram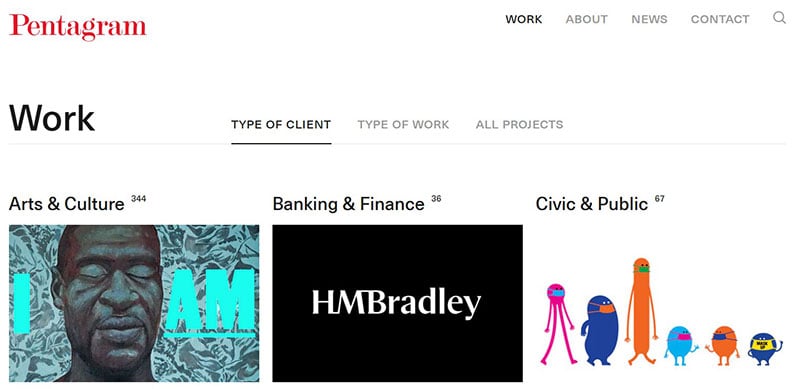 RoAndCo Studio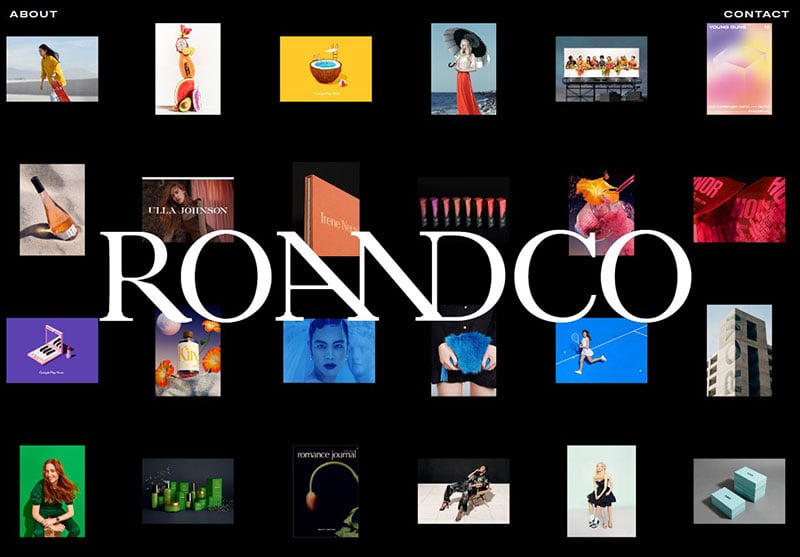 Jo Mor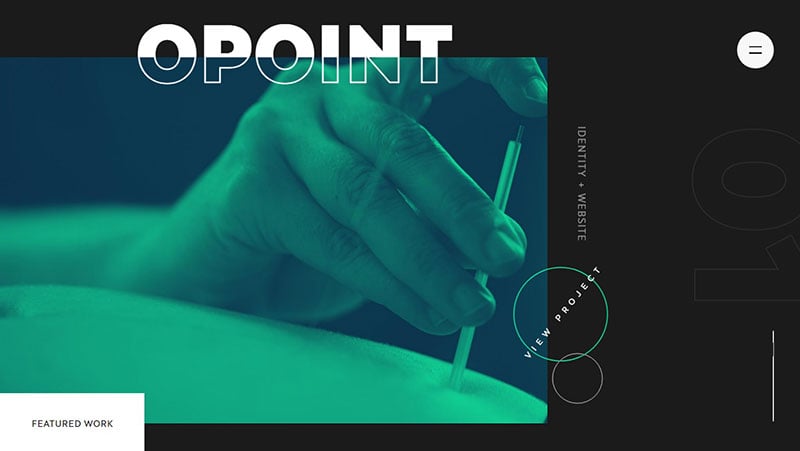 ManvsMachine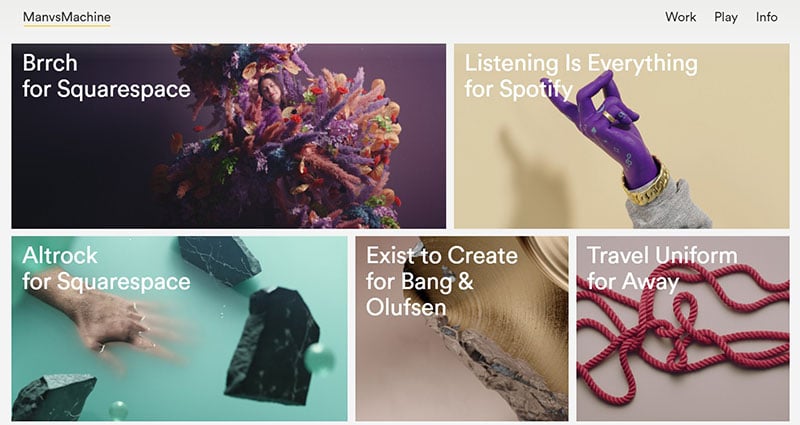 Bob Gill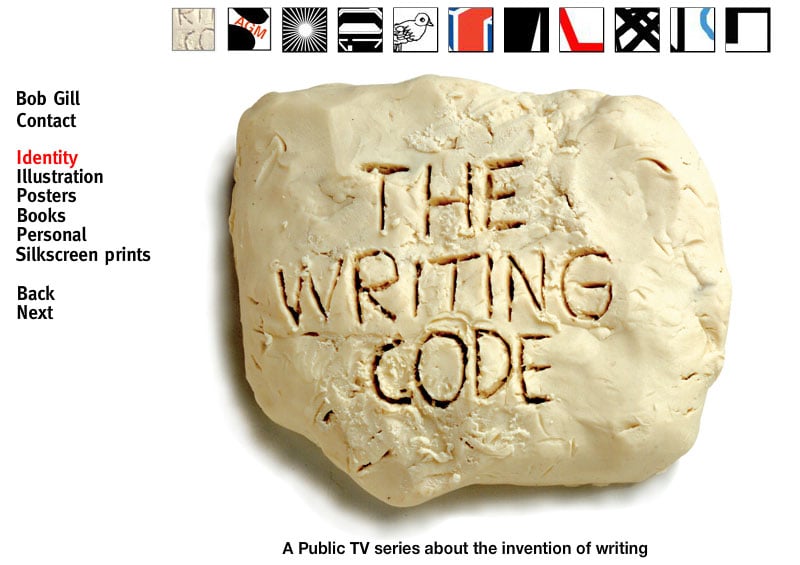 Marvin Leuvrey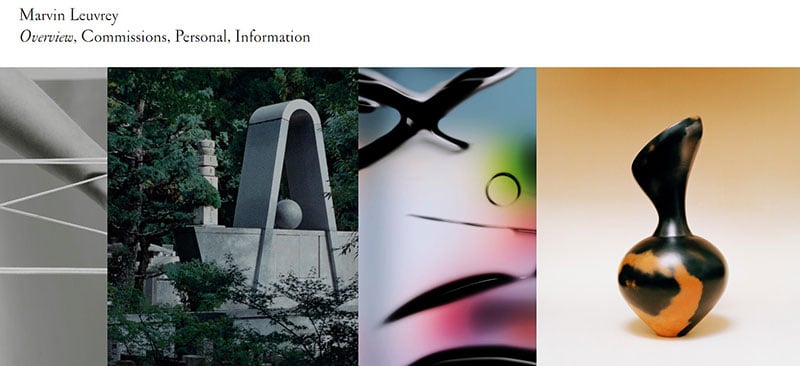 Kaye Blegvad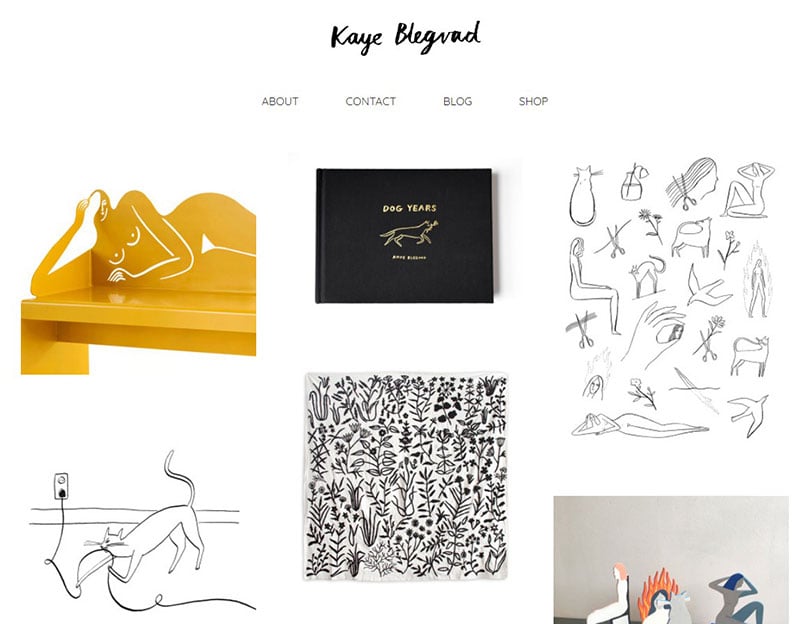 Robbie Simon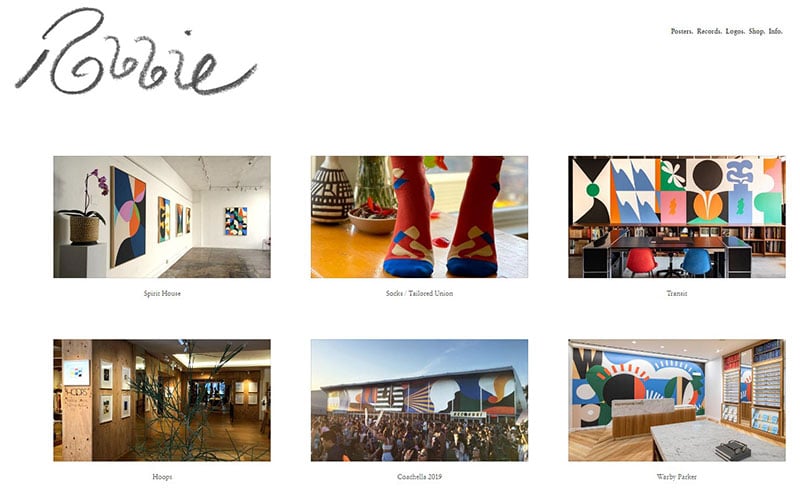 Nathan Taylor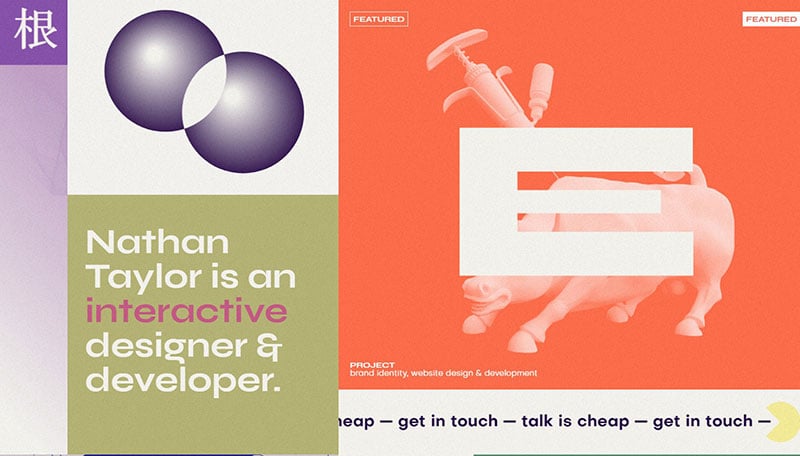 Thomas Pregiato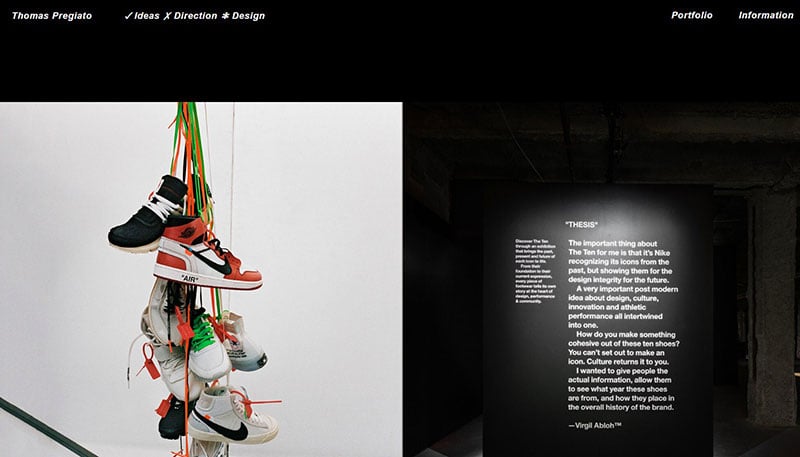 Jean Jullien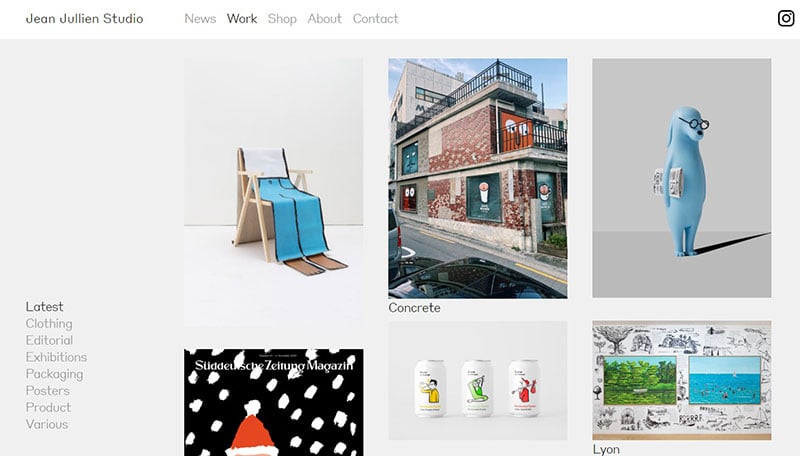 Marian Bantjes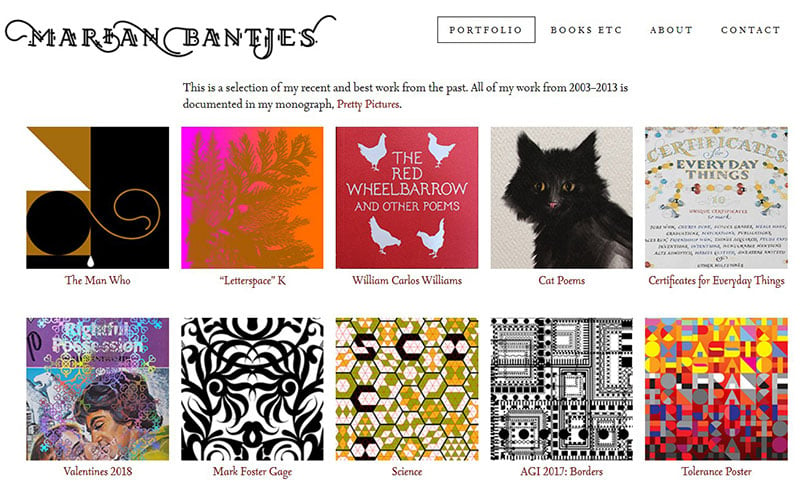 Created by Gabe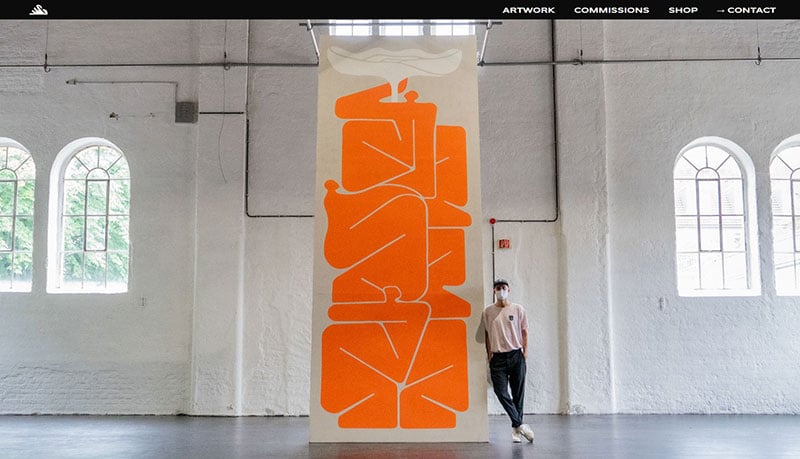 Ping Zhu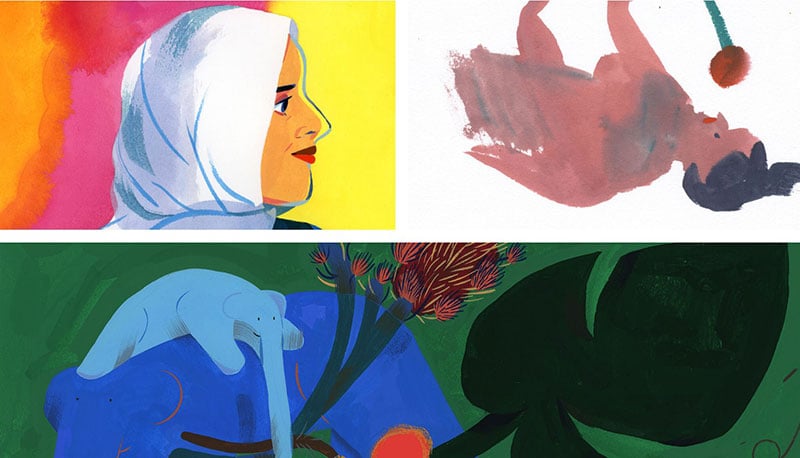 Vashti Harrison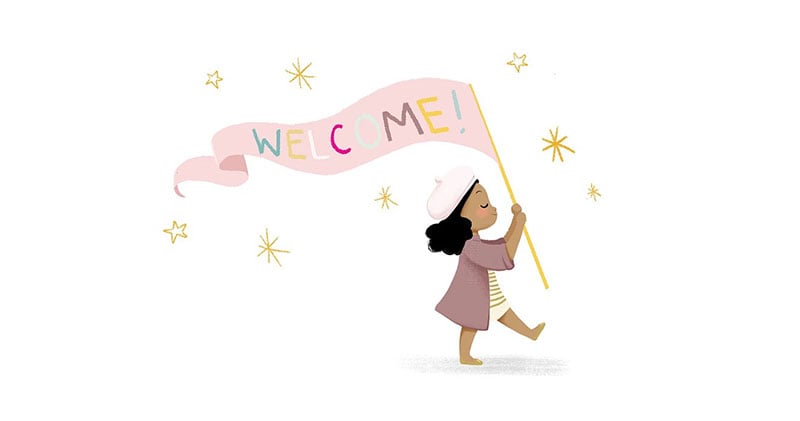 Annie Atkins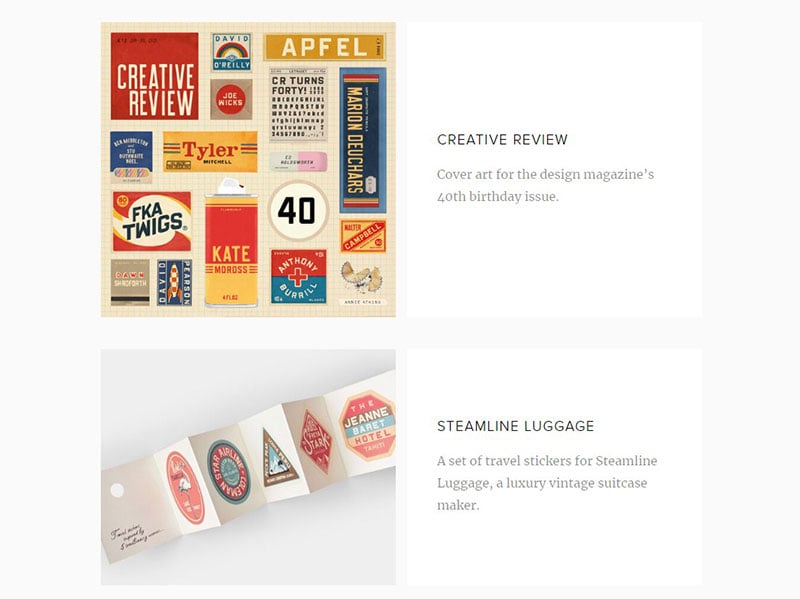 Jessica Hische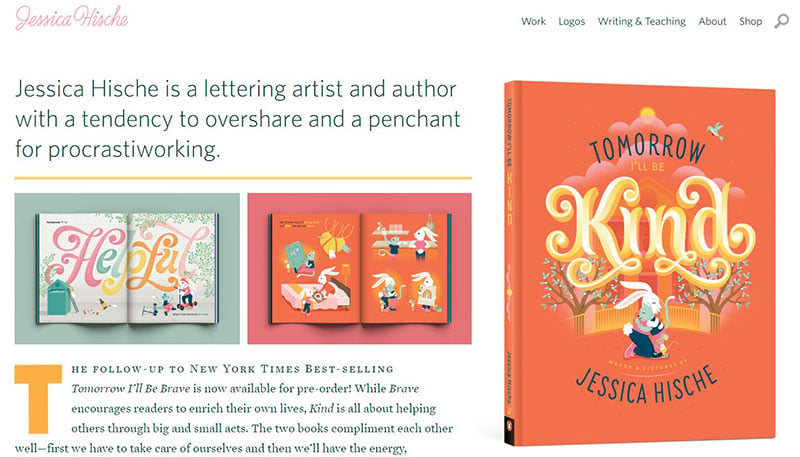 Ben Mingo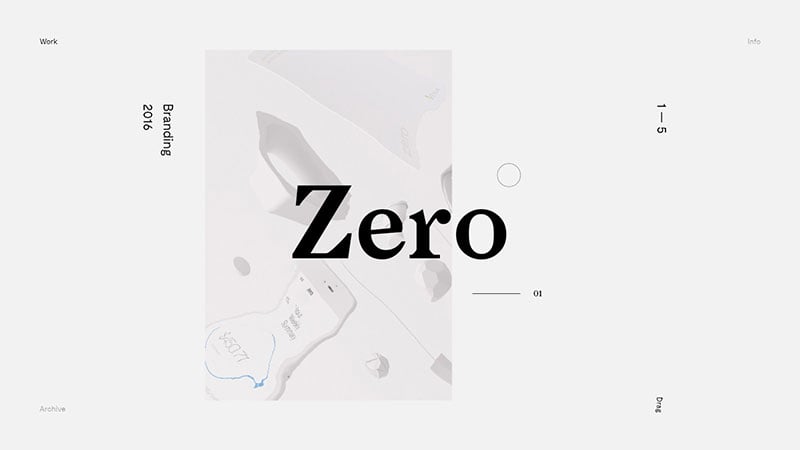 Rob Draper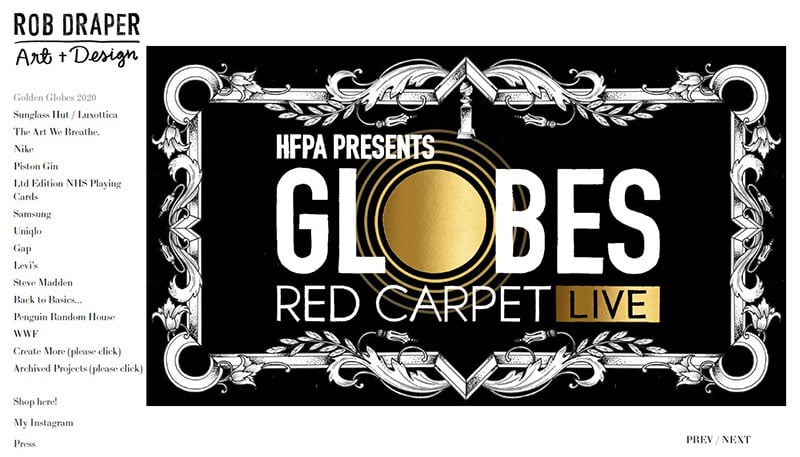 Amber Xu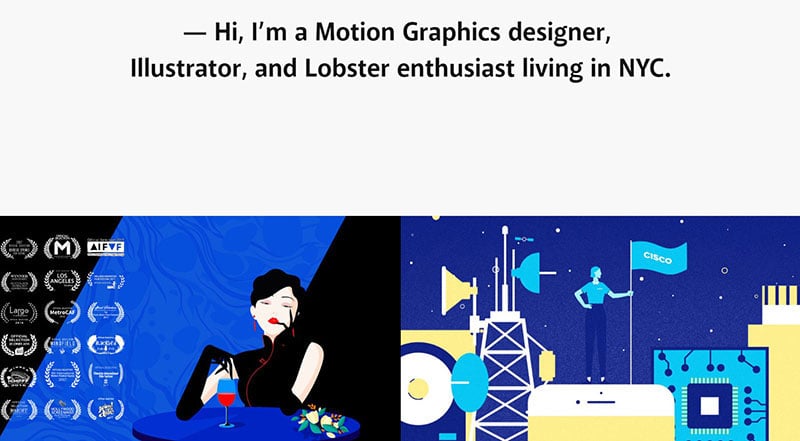 Belen Roldan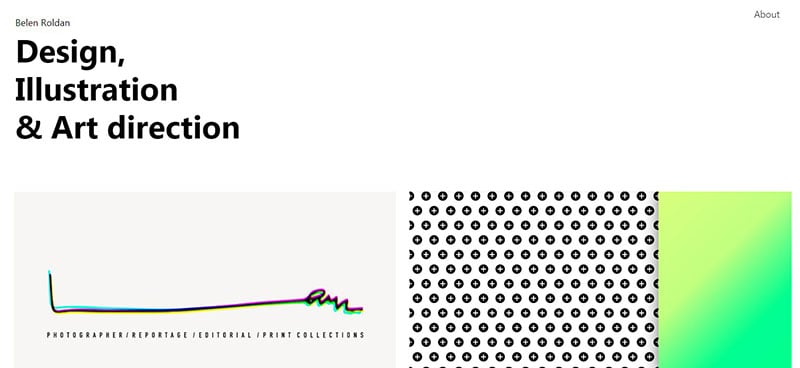 Jennet Liaw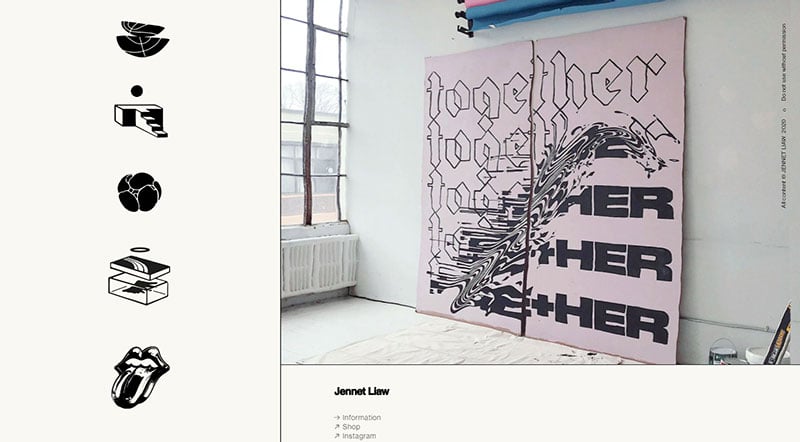 Veerle Pieters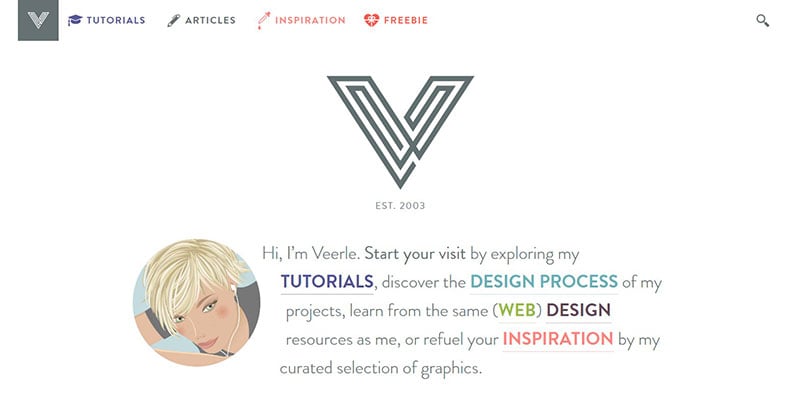 Oddone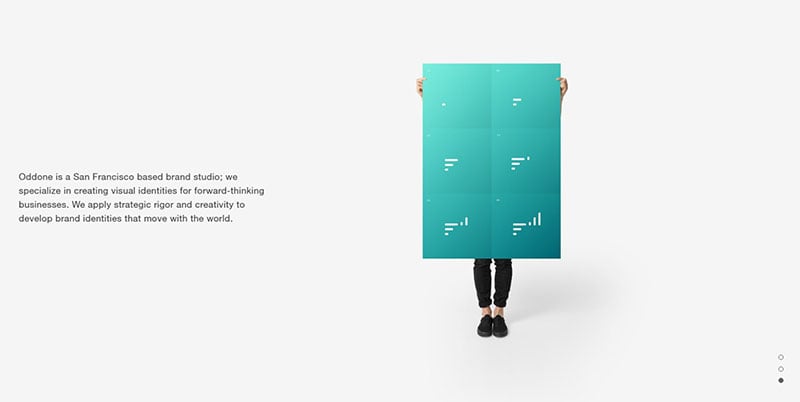 Fake Honey Pictures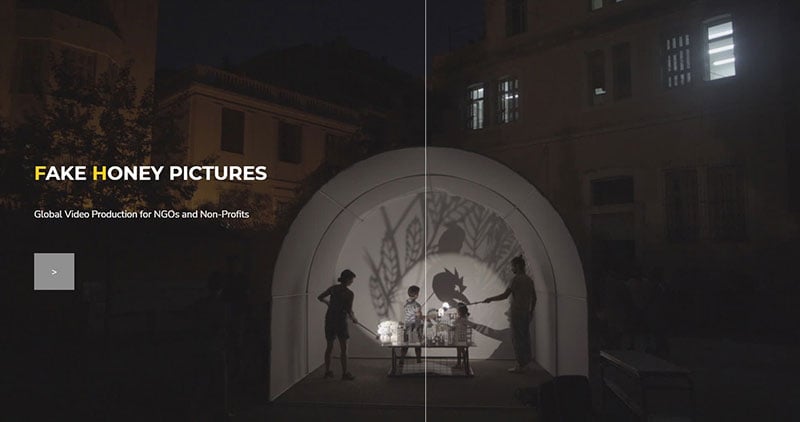 Denys Nevozhai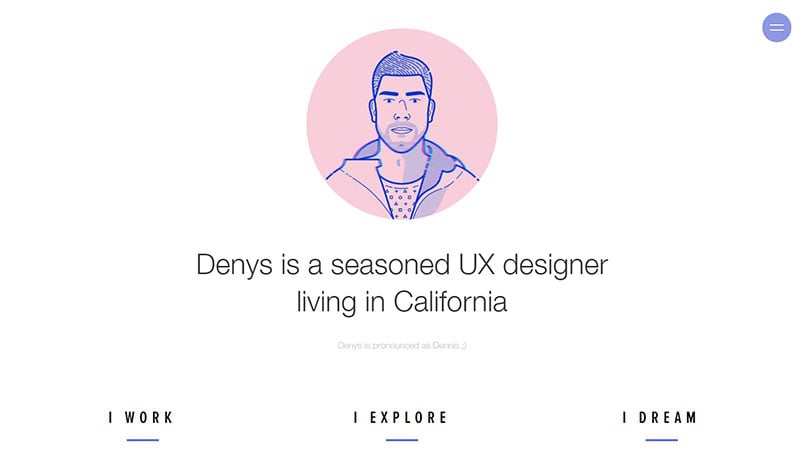 Denise Chandler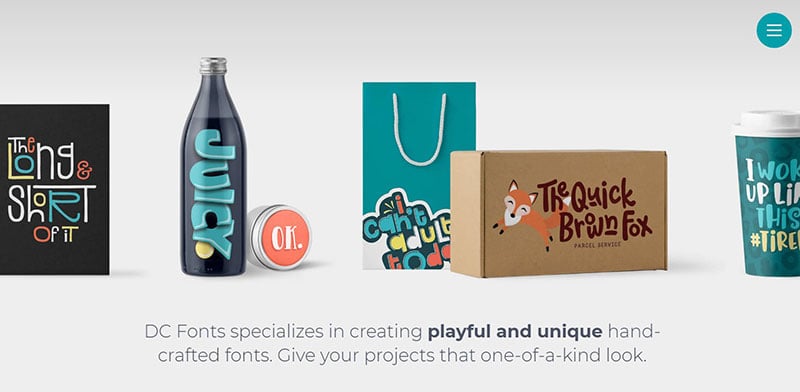 Grant Burke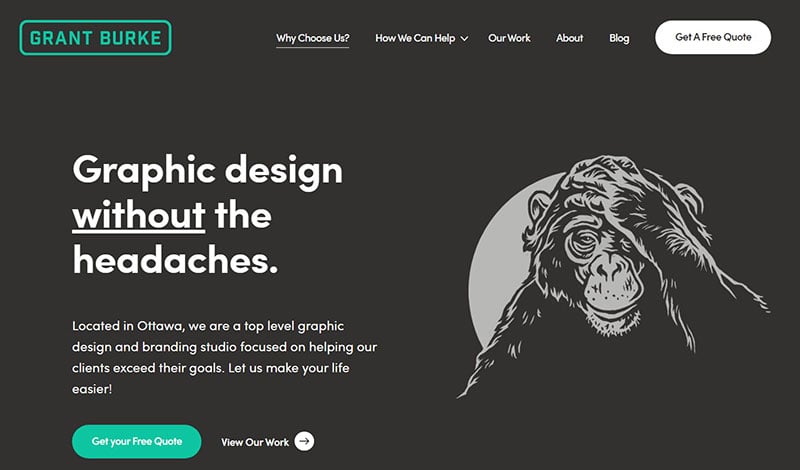 Alessandro Scarpellini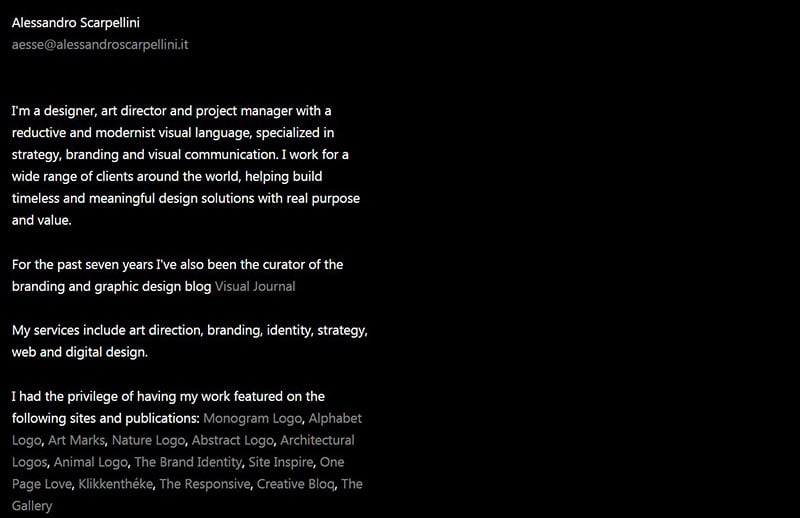 Jennifer Heintz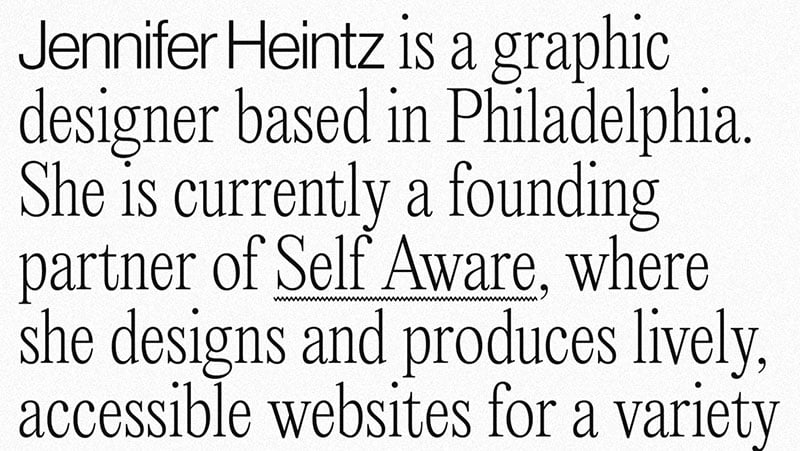 MDZ Design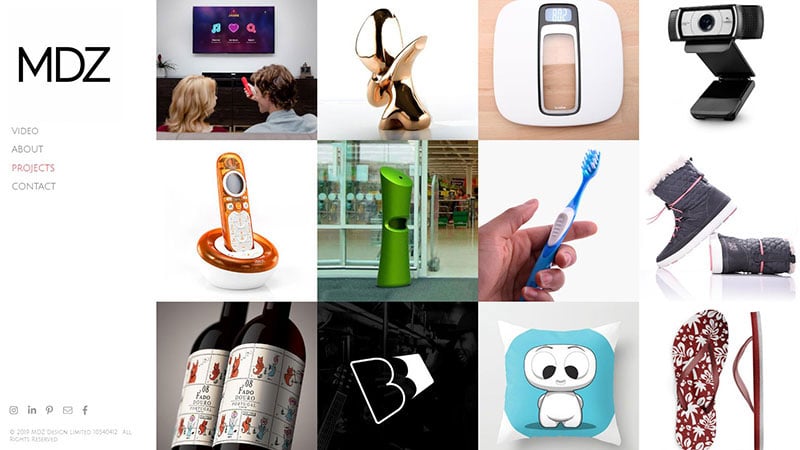 Mingfei Yang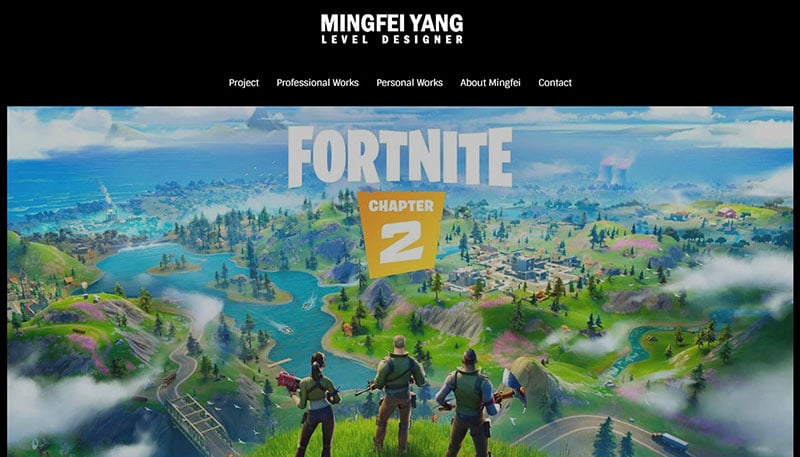 Chip Kidd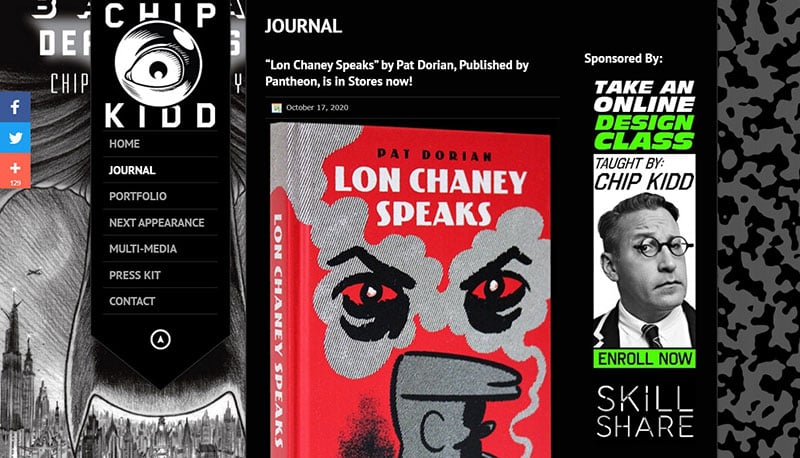 Brook Perryman
Stacey Uy
Dominic Flask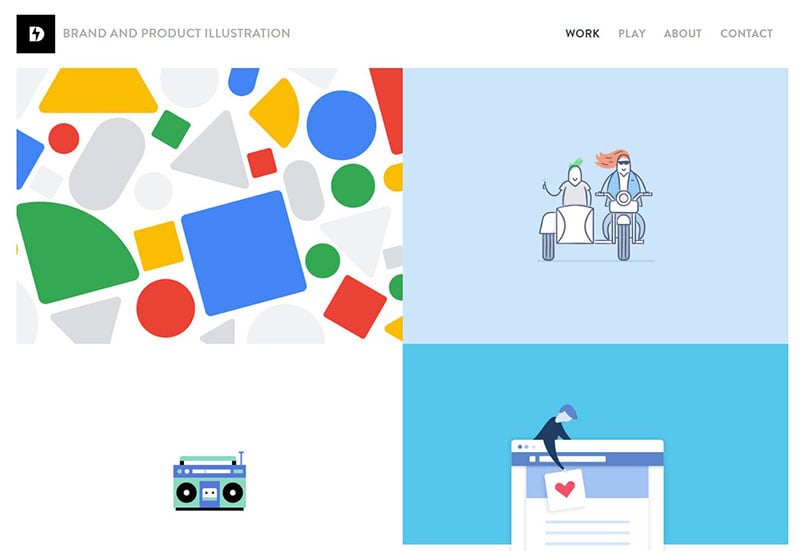 Tim Householter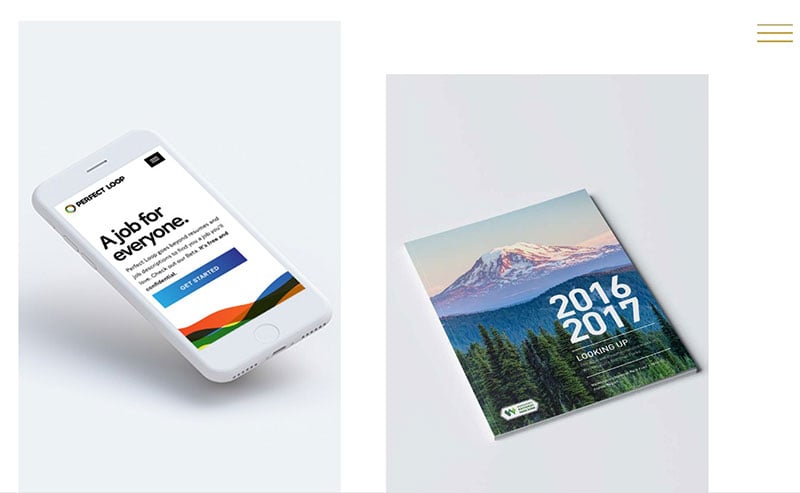 Jamie Bartlett
Ilana Griffo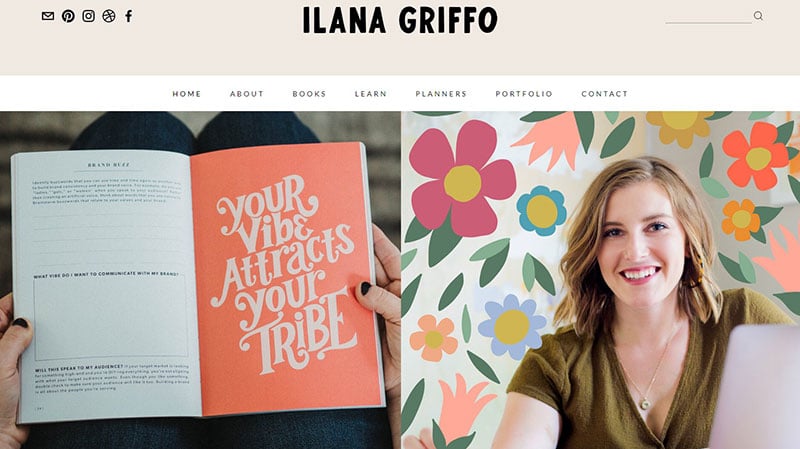 Kelly Romanaldi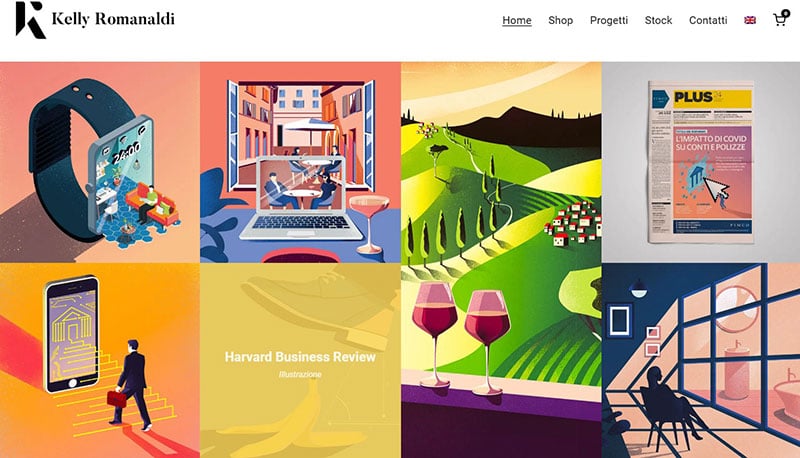 Ismael Barry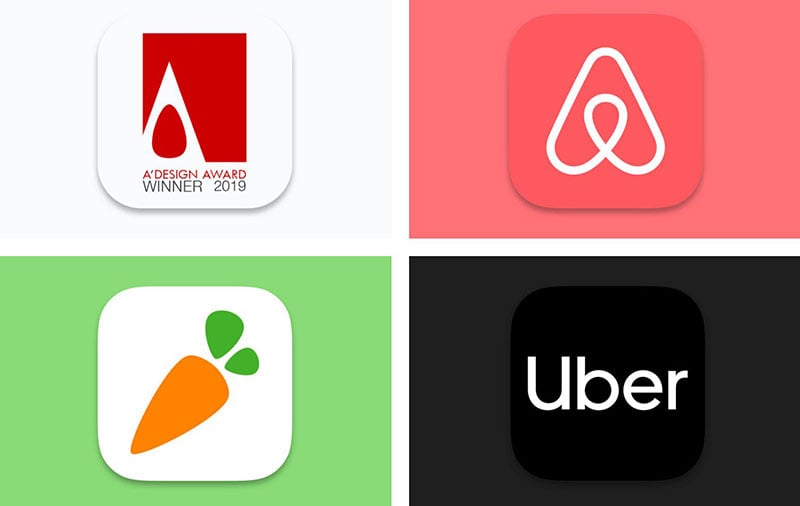 Adam Sandoval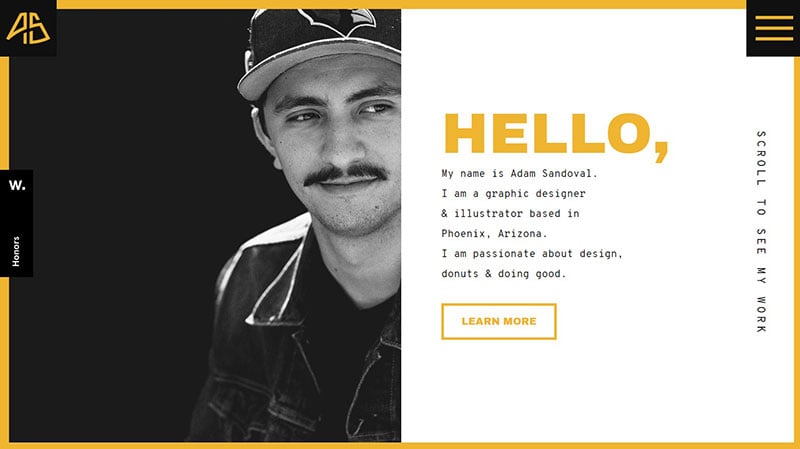 Jenny Bounmivilay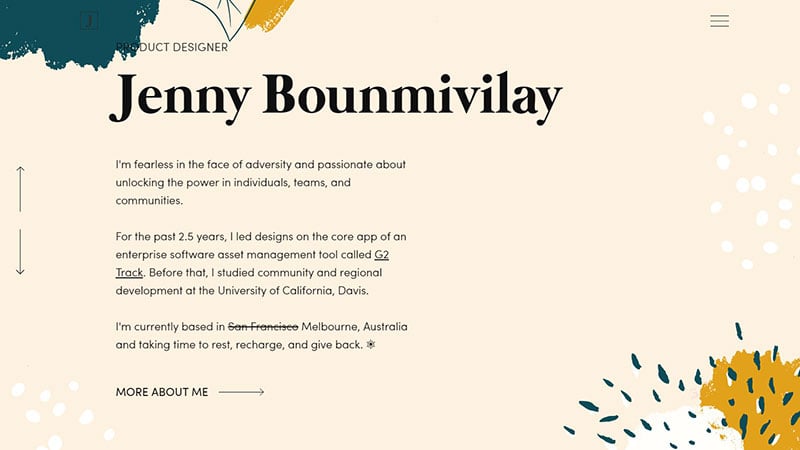 Neuebel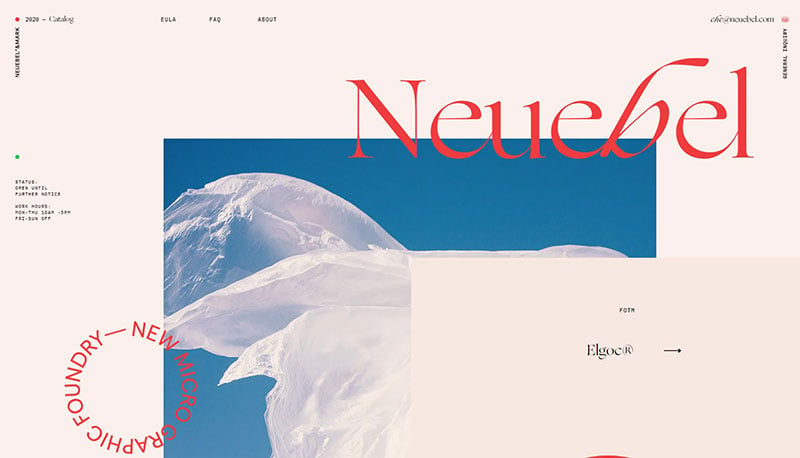 Jean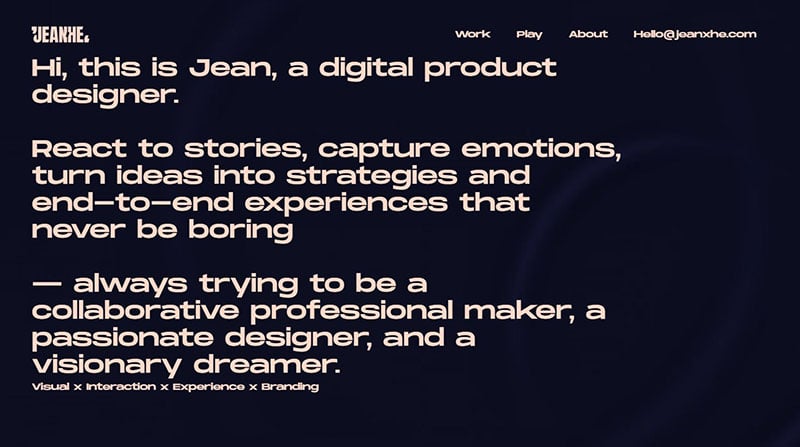 Michelle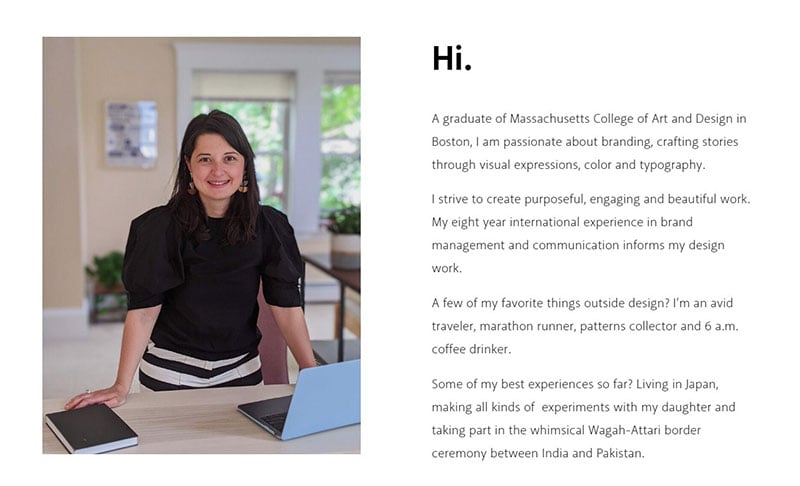 Sarah Danseglio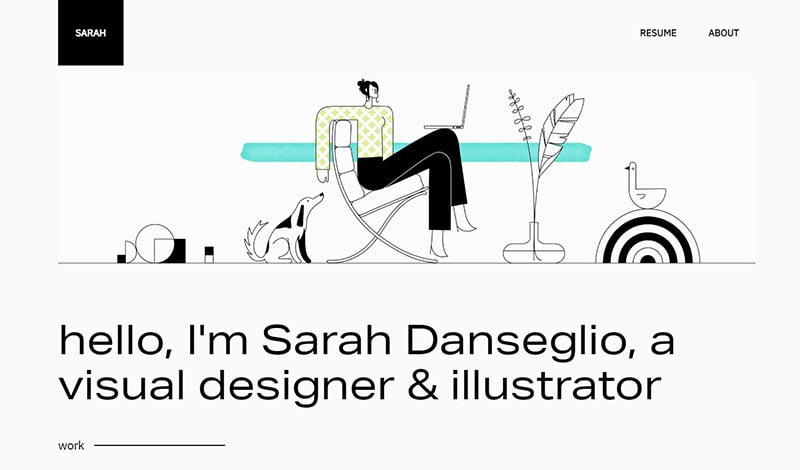 Adrien Loret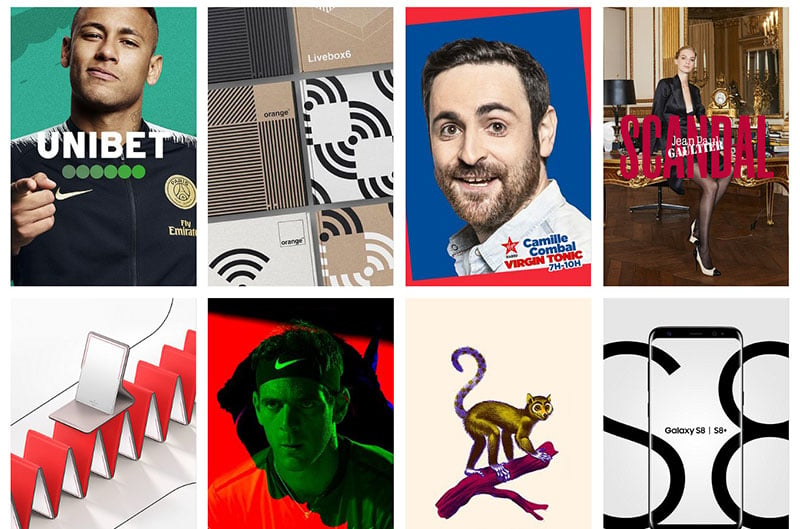 Liam Madigan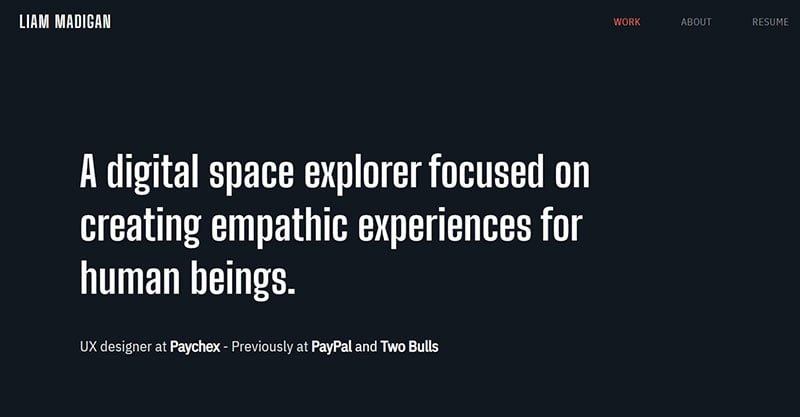 Portfolio Templates
It's vital to have a great portfolio whether you are a freelancer or someone who's looking for work, and a website with a portfolio is very useful.
Creating a website can take months before it's perfect, and also if you are just a Canva Pro, Illustrator, or Affinity Designer user, you might not know how to code.
This is why a website template is incredibly helpful. Here are some portfolio designs that can be downloaded and used for making a new website for your portfolio.
Stark Agency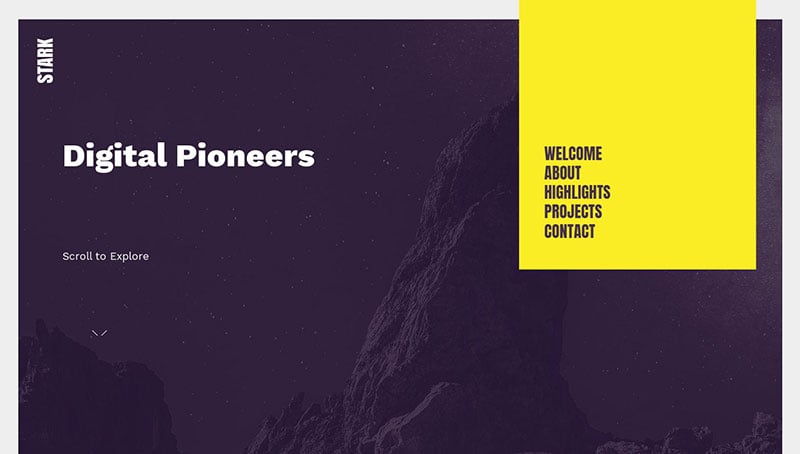 Modern Portfolio
Minimal Portfolio Website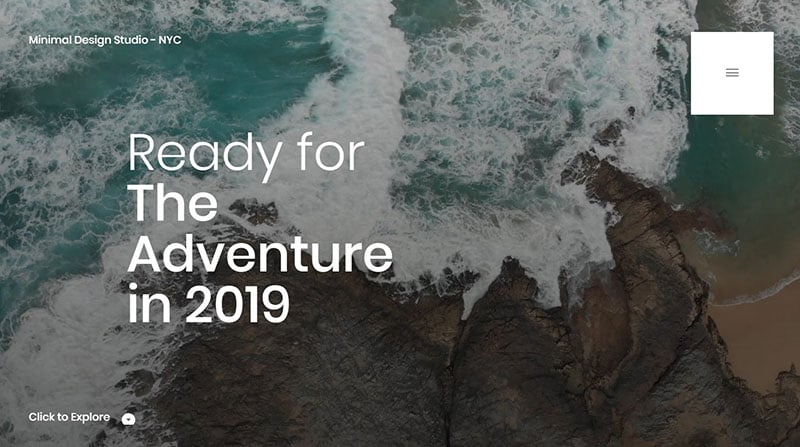 Clear Cut Portfolio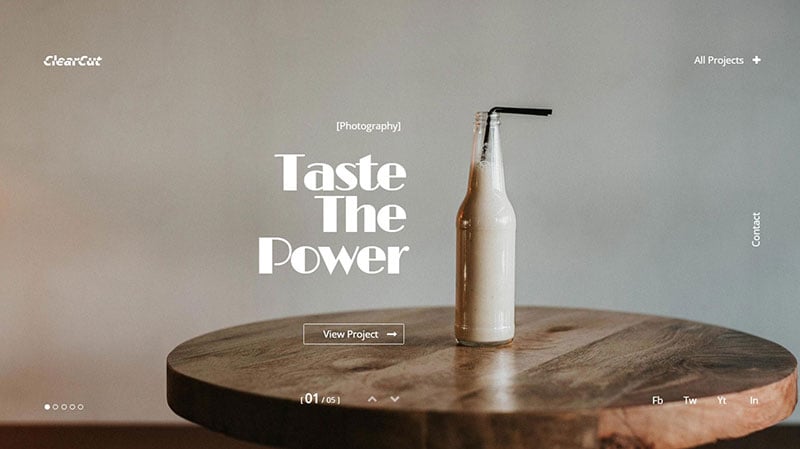 Photography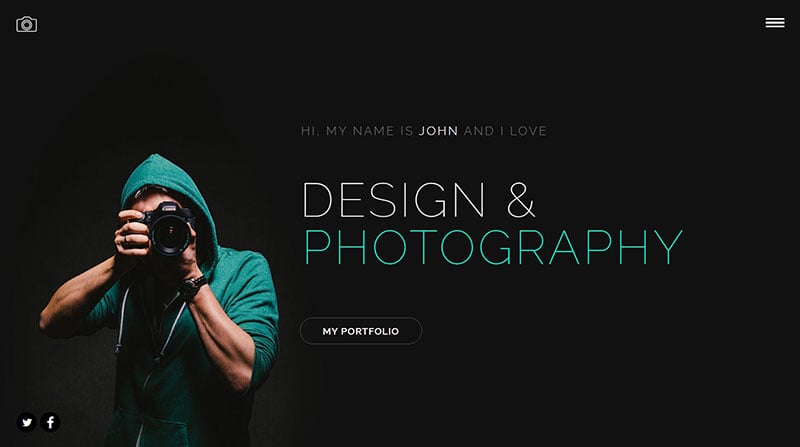 Tips for Creating a Great Portfolio
Show the work that appeals to the clients you want to attract.
Find the right platform to work with.
The best piece goes first.
Add your personality to it.
Let your work do the talking.
Graphic elements are a must.
Also show side projects.
FAQs about graphic design portfolios
1. What should be included in a graphic design portfolio?
In order to effectively demonstrate your abilities and experience in many design fields, such as branding, illustration, web design, packaging, or print design, a graphic design portfolio should contain a variety of your greatest works.
You ought to pick assignments that show off your inventiveness, your capacity for problem-solving, and your best qualities as a designer. It's crucial to include client work, but it's also advisable to highlight personal initiatives that exhibit your distinctive creative personality.
2. How many projects should be included in a graphic design portfolio?
There is no magic number, but it's a good idea to include 8–12 projects that highlight your breadth of knowledge and inventiveness.
Make sure your workload doesn't overwhelm prospective clients or employers or make it tough for them to browse your portfolio. It's important to prioritize quality over number, thus it's preferable to include fewer projects that highlight your greatest work rather than numerous subpar ones.
3. Should a graphic design portfolio be tailored to a specific industry or client?
Depending on your objectives and target market. It can be advantageous to customize your portfolio to the particular needs and interests of that industry or client if you are applying for a specific job or working in a specific business.
You can achieve this by showcasing initiatives that are pertinent to their demands or difficulties or by choosing projects that demonstrate your experience and knowledge in that area.
4. What is the best way to organize a graphic design portfolio?
There are numerous ways to set up a graphic design portfolio, but the most important thing is to make it simple for prospective customers or employers to find and comprehend your work.
Your portfolio can be arranged by project type, industry, chronological order, or design approach. It's crucial to provide detailed descriptions of each project, including the issue you were trying to solve, your strategy, and the result.
5. Should a graphic design portfolio include process work or just final designs?
Potential clients or employers may better grasp your design thinking and problem-solving methodology if you include process work. Sketches, mood boards, wireframes, and mockups that demonstrate how you arrived at the final design are all acceptable.
This can be particularly beneficial if you're searching for a position that calls for teamwork or if you want to highlight your design approach as a differentiator.
6. How important is the presentation of a graphic design portfolio?
The way your graphic design portfolio is presented is crucial since it might affect how clients or employers will see your work and abilities.
Make sure your portfolio effectively displays your work, is visually appealing, and is simple to explore. Pay close attention to the font, layout, and color schemes you use because they might affect how your portfolio appears and feels overall.
7. What are some tips for making a graphic design portfolio stand out?
Make sure to highlight your individual creative style and personality in your graphic design portfolio to make it stand out. Include a variety of personal and professional projects that highlight your diversity of abilities and interests, along with high-quality photos.
A personal statement or bio that highlights your qualifications, work history, and creative process could be included. Finally, focus on the small things, like typography, color, and layout, to make your portfolio aesthetically pleasing and simple to navigate.
8. Should a graphic design portfolio include personal projects or only professional work?
Personal projects can help you by showcasing your passion, creativity, and distinctive style in your graphic design portfolio. Personal projects are another way to demonstrate your independence and openness to new design possibilities.
However, it's crucial to strike a balance between your personal and professional obligations, making sure that the projects you highlight are pertinent to your career goals and exhibit your breadth of knowledge and experience.
9. How often should a graphic design portfolio be updated?
A graphic design portfolio should be routinely updated to showcase your best and most recent work. You might need to update your portfolio every few months or once a year, depending on how many projects you do and how much work you have on your hands.
In order to reflect changes in your knowledge, expertise, or creative approach, you may also update your portfolio. In order for your portfolio to accurately reflect your current interests and skills and to highlight your greatest work, it is crucial to maintain it current.
10. What are some common mistakes to avoid when creating a graphic design portfolio?
When creating a graphic design portfolio, common mistakes to avoid include including too many projects, work that is irrelevant or of poor quality, failing to give context or descriptions for your projects, having a disorganized or cluttered layout, and undervaluing the value of presentation and design.
Additionally, it's critical to customize your portfolio for your target audience and show off your breadth of knowledge and expertise rather than focusing on a single design aesthetic or project type.
If you enjoyed reading this article with graphic design portfolio examples, you should check out this article on how to add a slider in WordPress.
We also wrote about similar topics like using the particle effect in web design, a video slider, a homepage slider (see the pattern here?). But also about the Ken Burns effect that we use in some of our slider templates, using a product carousel, image sliders for websites, product carousels for websites, as well as WordPress themes with sliders included, WordPress video background, website sliders, and slider animation examples.
The best graphic design portfolio examples (127 websites)