The idea of starting a new business can be very exciting. Despite that, starting a business is also stressful and overwhelming at times.
This article contains the right help. It will show how to start a web design business and how to succeed at it.
The tips that it contains are especially useful for anyone that wants to start a web design business.
Of course, it won't take away all the stress. But the road map will definitely help to get through it.
As a result, readers can have their web agency up and running in the shortest time possible.
1. Evaluate The Reasons for Starting a Web Design Business
For some, the only reason to start a web design business is that they are very good at their work.
But often that is not motivation enough, an additional drive is necessary. One must believe in doing great work.
There are many reasons for wanting to set up a web design agency.
Some want to be their own boss. Others are attracted by the flexibility of work and hours.
The money factor is also very important. These are all great motivations to be successful.
Reasons and motivation are good and form the foundation. Yet, no one will succeed without drive and immovable determination.
Success takes perseverance and hard work. Here are some questions to ask before starting a business:
Do I have good communication skills?
Do I work well alone, or do I need constant human interaction?
How well do I deal with stress and uncertainty?
Can I motivate myself?
Do I have the discipline to meet deadlines and still produce quality work?
Can I stay motivated if I do not see an immediate reward?
Am I sure that this is something I want?
Be prepared for stress, a lot of hard work, long hours, frustration, and feeling overwhelmed. Beforehand, analyze personal strengths and weaknesses.
Analyzing strengths helps to identify the services the company should focus on. Analyzing personality traits is especially important if the company will hire additional staff.
An understanding of weaknesses helps to avoid wasting time on certain tasks. It could prove more beneficial to have someone else do them.
2. Decisions on Products, Services, and Pricing Models
Choose a Specialization
In the web design industry, there are many competitors. Being a generic web designer is not enough to stand out from the competition.
Many have had bad experiences with web designers who are not serious about their work. Just thinking about web design brings back negative emotions.
It's clear that being like all the other web designers is not enough.
Choosing an area of expertise actually has many advantages as a web designer. Specialists often find it easier to select leads and choose suitable clients.
It may seem that taking on the first job that comes along is the best strategy. Down the line though, it will lead to a perpetual and tiring hunt for clients.
It is so much better to choose a niche in the market and select the clients that match the profile. It is always possible to change the initial course later.
After all, businesses evolve. But at the start of the business, it is best to have a course planned out.
What to Offer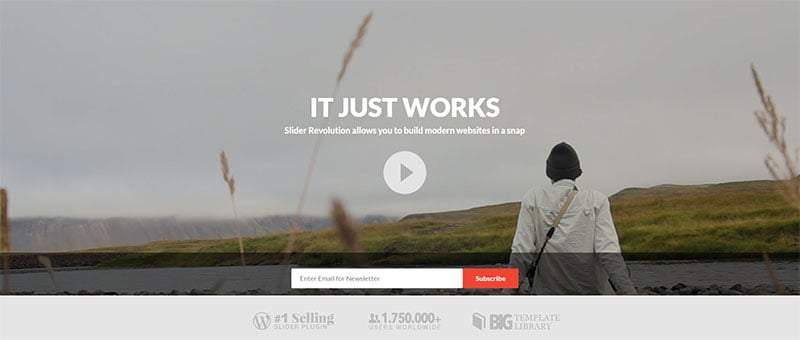 What then is the best strategy for deciding on what is the right niche for the business? Below are some ideas:
WordPress maintenance services. This includes core, plugin, and theme updates.
Design of complete websites for new businesses.
Focus on one type of website. Think of E-commerce, membership sites, etcetera.
Conversion of websites from one platform to another. For example Drupal, PSD, Squarespace, or Weebly to WordPress.
Redesigns.
Improving the responsiveness of existing websites.
Focus on clients from a specific industry. Examples are B2C, government, small businesses, and so on.
Really, there are no wrong answers. Think these possibilities over and pick one or two that suit the business best.
The Target Market
Once clients receive their completed product, they end interaction with the design agency. That is how things usually go and it is not much wrong with that.
For the web design business, this does result in some instability. The web design bureau will have to search for new contracts.
The most profitable clients are those who continue to work with the agency that built their website. This could be on new projects, or maintenance and improvement of the website.
Many agencies and freelance web creators prefer using websites builders to work more efficiently.
For instance, the Visual Composer Website Builder gives you the power to create your own and clients' sites with ease. With this all-in-one tool, you can reuse your design elements on as many sites as you wish! It does all the hard work for you – optimizes performance, SEO and responsiveness – so there is nothing left to do but to be creative.
Pay attention to the satisfaction of the client. Build relationships based on respect and trust.
This helps clients to stay connected with the business and request long-term support. The design agency then becomes an extension of its workforce.
This results in a long-lasting partnership.
Look at what other web design agencies offer. Do they only design and develop a website at fixed prices or do they offer services too?
Additional services include maintenance, various forms of web hosting, and consulting.
Productize Services to Create Recurring Revenues
Recurring revenues are a steady basic income of any successful web design business. Recurring revenue involves the provision of recurring services.
These services can be short-term but must be renewable as well. They may be on a subscription basis.
Business owners can decide themselves how they want to do it and what service to include. They can also choose how high the monthly fee should be.
Besides the steady income, these services have various other advantages.
There is less pressure to find new contracts. It obviates constant design revisions, traditional projects, and account management, and invoicing.
Setting Prices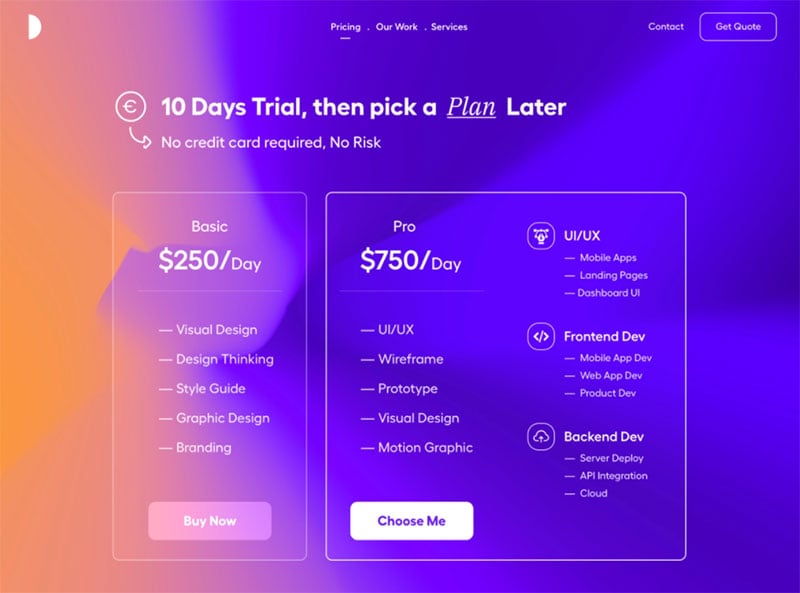 Setting prices is not the easiest thing to do. When starting a web design business setting prices too low can be due to inexperience or modesty.
The guiding principle here is to charge what you are worth. Determining the value of a new web design business and the quality is easier said than done.
Prices are not fixed and it is fine to review the reasonableness of the prices from time to time. There is no real law on where to start and when to raise the price levels.
After working with a few clients and becoming established, adjusting prices becomes easier. If at some point the business needs a new customer to pay the bills, that is when a company can ask what they want.
Prices can be a way of making a preselection of new clients.
Begging for work is never justified, even if the business is still in the phase where new clients are in great demand. That is not the basis for a respectful and steady project.
A web design business should charge a competitive rate right from the start. Otherwise, clients may find it tempting to take advantage.
As a result, the design business will struggle to get to the preferred price level. To determine a competitive rate:
Review prices of other web designers.
Use an hourly rate to estimate a project's cost. It is not necessary to share this breakdown with the client as they can receive a total price for the project.
Do not only calculate the hourly rate of the project. Consider benefits, retirement, sick days, taxes, and vacation time.
Include additional costs, like copywriting, plugins, software licenses, and stock images.
The objective is not to break even. A successful web design agency makes a profit.
Analyze the market demand.
3. Consider Legal and Administrative Requirements
Marketing and web design are two aspects of the work of small web design business owners.
Most large companies have specialized departments. But in smaller companies, the owner needs to take care of various other jobs.
One of anybody's least favorites is handling the paperwork.
The business needs a certain legal structure. Check with local government agencies what licenses are necessary.
Think about benefits and insurance for employees, if you plan on having any. Handling all these things requires good time management.
Name of the Business
Naming a business is not trivial. The right name is important and finding one is a challenge.
Before registering the name for the new business, it is best to do some research. Check the following:
The state's business records
State and federal trademark records
Social media
Available web domains. Claim the domain name as soon as possible.
The right name for a web design business is an important tool for attracting customers. A good name makes filing and processing paperwork and finding a good domain name easier.
So take time to check out all the possible design studio names to consider what the most appropriate name is.
Some web design businesses include the services that they will offer in their name. Before doing this, be absolutely sure that those will be the core activities.
Consider also how the name sounds. Here are some good questions:
Is it easy to remember?
Is it easy to pronounce?
Does the name sound like that of another company?
Does it represent the correct industry, or do people associate it with something else?
Does the name sound location-specific? This may put off some clients.
Business Incorporation
Incorporating a web design business is not always immediately necessary. But it provides the web design company with some legal protection, as it separates business and legal assets.
In most cases, this involves filling out paperwork and the payment of the associated fee. This is often done at the state or country level.
A good lawyer, accountant, or local SBDC is a great help in the process. Depending on local regulation, the most common business structures are:
Corporation
Limited liability company (LLC)
Partnership
Sole proprietorship
The first two structures provide personal legal protection. This is helpful in case the legal business entity is sued for some reason.
Be familiar with local rules and regulations. Consult with experts and other business owners before getting started.
Get Licensed
Local governments may also have certain requirements for businesses. These include business licensing, permits, and DBA, or "Doing Business As" registration.
Not following these local requirements can result in considerable fines. Some local governments have the authority to close a business that does not comply.
Additional state permits may apply too. Make sure to be familiar with these rules too.
Business Insurance
In general, local laws require business owners to have insurance for their companies. This helps them to work legally and safely.
A Business Insurance safeguards the company's financial health in case of unforeseen losses.
There are different insurance types to choose from, each with its specific characteristics. The best choice depends on the kind of business and the coverage required.
For a starting web design business, General Liability insurance is the best option. This is the most common insurance for small businesses.
Another insurance to consider is the Workers' Compensation Insurance.
This applies to companies that have employees under contract. In that case, most states make this insurance mandatory.
Plan Benefits
Having arrangements in place for benefits, like medical and retirement, is important. If previous employers offered this, this becomes even more relevant.
Consider whether a partner's medical insurance might provide one with a cover or not. Evaluate if it is necessary to set up a retirement account as well.
Paid holidays and vacations probably do not apply but it is good to think of some backup plans.
Plan retirement contributions through the business or other means
Determine a policy for vacations or holidays
Know how to communicate time off to clients
A contingency plan if clients require services during time off.
4. Define the Web Design Business' Brand
The company's brand is more than a name and a logo. It is what the company stands for and how it presents itself to the public.
A strong name makes the business stand out from the rest. People will recognize the name and are more likely to choose it if they need the offered services.
After that, they are more likely to stay on as loyal clients.
Start by telling people what the brand is about. Use web design to build and fortify the business brand.
Make good use of visuals to support the brand's identity. Below is a detailed discussion of how to build a brand.
Tell the Company's Story
The brand stands for the business' style, values, and strengths. Here are some opposites that are part of the story of the brand:
Young and trendy versus mature and experienced
Serious versus whimsical
Luxury versus economical option
A brand has to be unique. Whatever the branding is, it is a marketing tool used to attract clients.
Identify the unique selling proposition (USP) of the business. Use the following questions to do that:
Why should someone hire this company instead of a competitor?
What makes this company a better solution?
Why should someone hire a solo freelancer instead of an agency?
The language that is part of the branding should also reflect its personality and feel. The audience of the company influences the kind of approach chosen.
Millennials, for example, prefer to be addressed in a less formal manner. Stock market investors respond better to a more formal tone.
A web design business can have different audiences as well. Do not change the message to appeal to different groups.
Only change the tone of the message to reach these different groups. Change formal words for informal expressions to achieve this.
Changing the tone of the message will ensure that the message reaches different demographics in the best way.
Create a Visual Identity
The message is what moves people to buy.
Still, people are quick to notice and recognize a logo and color palette. It is another tool to connect with potential clients.
Logo
A logo must look great, no matter where it's located. Printed, on social media, or on a website.
Choose two to three colors to make up the color scheme. Use these colors for the logo, the website, marketing items, and anything related to the brand.
Marketing Materials
Start with having business cards, brochures, and flyers made. They are easy to give away and they will bring the business' name to the attention of potential customers.
5. Build An Online Presence
Create A Portfolio Website
Having defined the brand and designed the logo it is time to use them to create the web design business' website.
The website is a helpful tool for spreading the company's identity. This is important, so make sure to spend enough time and resources on it.
The website should show how this web design agency is different from all the other agencies. There are five guiding principles involved:
Keep it simple. A clean but beautifully designed website is best.
Visuals are the most important part of the website. Around 75% of the content should be images or videos.
Because they are so important, make sure that their quality is good.
Nowadays most website traffic comes from mobile phones. So design the website with phone users in mind.
The whole site must be responsive.
No one likes a slow website. Compress all images as much as possible without losing quality.
Think about the overall user experience. That must be pleasant.
At the same time, motivate them to action. Guide them in the right direction.
List the Business Online
Use social media to spread the name of the new web design business.
Do not combine the business page with personal accounts. Make separate business accounts for the company.
Here is a list of social media pages:
Facebook
Google My Business
Instagram
Pinterest
Quora
Reddit
Twitter
Yelp
YouTube
Remember that it's necessary to manage and maintain all accounts on a regular basis.
So consider what the capacities of the company are. If there aren't enough resources to maintain them all, focus on the website and one or two social media channels.
Create a Web Design Portfolio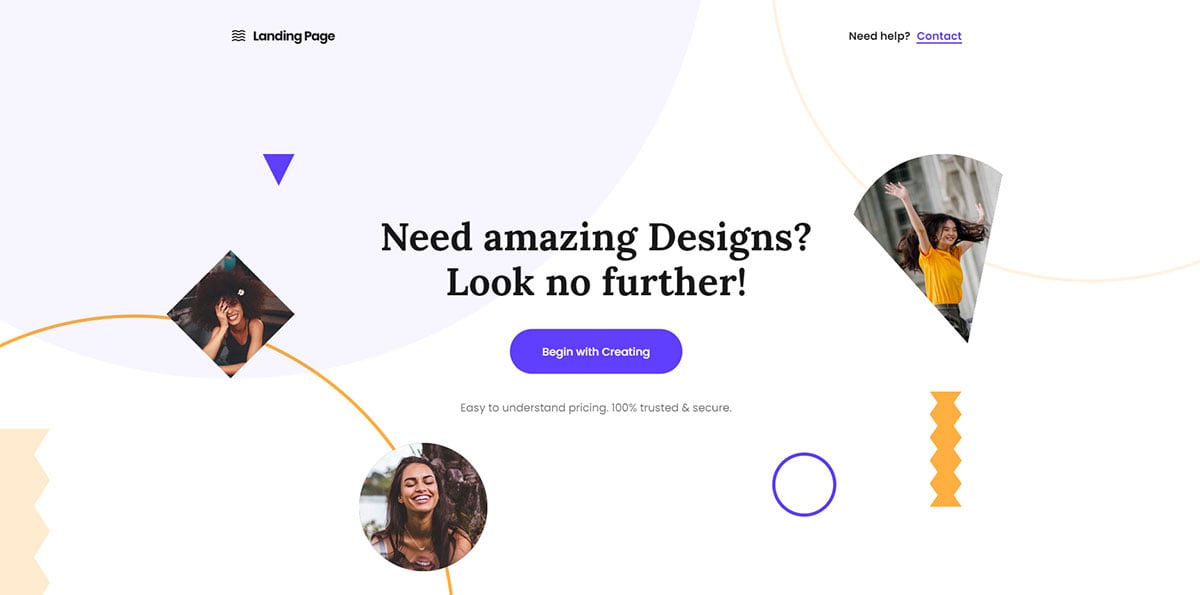 Something that deserves attention when starting a web design company is a portfolio. You can either make it from scratch or use one of the many portfolio website templates that there are online.
Prospective clients, before contracting, will likely ask for examples of previous work.
Be ready to wow them with some of the best work, even if they are nonprofessional. Some include designs of websites for themselves, friends, and family members.
Show passion for design in the examples in the portfolio. Also, describe this enthusiasm in words.
Mention previous industries and how they influenced the design work. Do not forget to mention education, courses, and certificates and what they entailed.
Include a little bit about personal life, hobbies, and other activities. Present the person behind the professional.
Many small business owners have found it useful to start by making a couple of websites for free. This helped them to gain some momentum and find potential clients.
Or they do some work for clients but don't ask for payment. Instead, they ask the client to tell friends and colleagues about their work and have their name on the website as its designer.
6. Find Your Clients
Building a successful web design business depends on marketing.
There is no single correct way of marketing a business. Every business and business owner is different.
Some like public speaking, others like blogging, and a few love every aspect of marketing. Still, others have no interest in any of that.
The bottom line is that every business needs to do something to market its products. This section describes some of the most essential elements of marketing.
Create A Marketing Strategy
Businesses cannot sit and wait for clients to come pouring in. People need to know the business name and the services it stands for. If you're still not sure what to name your business, there are a number of online resources that can help you generate business name ideas.
The way to do that is through marketing.
A nice thing to start with is a blog. People like reading blogs and making one helps a business owner to find their unique voice.
Choose a strategy for producing and sharing content.
Make good use of social media. Try to get the best out of one or two platforms, instead of trying to manage them all.
Other useful platforms for gaining attention are Github and StackOverflow. These are most suitable for showing off coding and designing abilities.
Get referrals
Ask clients, both current and past, for referrals. If they liked the work then it is very likely they will make recommendations to their own network.
Go through personal contacts, like family, friends, former coworkers, social media contacts, etcetera. Personal contacts are a good way to find work for new web designers that have very little previous work to show.
Be patient and work hard. That is the best way of building a circle of clients.
Once the first clients come along, this will quickly produce new jobs.
Connect with other web designers through LinkedIn, Facebook, and Twitter. There are many groups that can help in connecting with other small businesses.
These either need clients or cannot take care of all their clients and are looking for partners.
Reach Out to Clients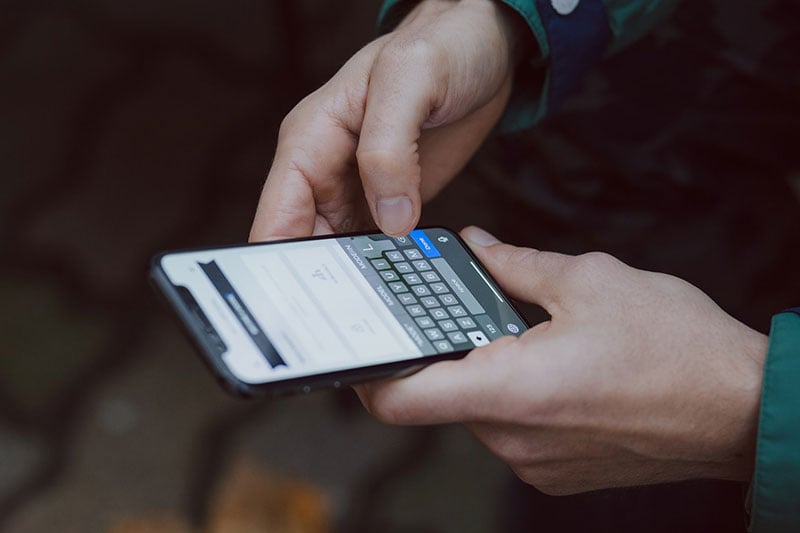 A lead magnet is an item of value that is of interest to the target audience. In exchange for it, the client will need to give their email address.
A lead magnet could be a free download, form, checklist, or something similar. This is a trick to build an email list for marketing and outreach.
The lead magnet approach is often used in addition to or instead of blogging. Blogging is resource-intensive and not everybody has time to do it or the money to outsource it.
Another option is cold reach. It is a little old-fashioned but in itself is not bad.
It means to call or email potential clients and offer them a service. It is prudent to first research the company and the website before contacting them.
Make sure to have a good reason for contacting them. It could be that their website is out-of-date, or there are specific things to add.
Provide More Value
A web designer works on the way the website looks and is usually not involved in the actual coding. That is what a web developer usually does.
So a company that offers both services is more interesting to a potential client.
Providing a service means spending time on it, and time is limited. The sale of a product is potentially unlimited.
A good option then is to write a manual or an eBook. Focus on an area of expertise and write about it.
In addition to web development and design think of offering other services like:
Content marketing
Content writing
Graphic design
Inbound marketing
Web hosting
Certain web tools offer affiliate programs.
That is another interesting source of extra income. It does not take much time or effort to make a referral.
A service that interests many businesses is holiday specials. Many companies want to give their website a different look during the holiday season.
This is a great way of staying in touch with old clients and increasing profits.
Ending thoughts on how to start a web design business
This article aims at those thinking about starting a web design business. The steps and tips above are a great help to set off in the right direction.
Becoming a successful web design business owner is not easy and does not happen overnight. It's not only about starting but also about staying in business without burning out.
If the business has employees, encourage them to follow the same principles. A company with unmotivated workers is not going to be of any use to the clients.
Take time to hone technical skills. Better skills and experiences allow businesses to charge more for their services.
They also help to create a stable client base.
A web design business owner does not only pay attention to the production. They also need to be the bookkeeper, accountant, salesperson, and project manager.
If you liked this article about how to start a web design business, you should check out this article about unique website designs.
There are also similar articles discussing food website design, best nonprofit websites, WebGL examples, and how to get more web design clients.
And let's not forget about articles on how much web designers make, contact us pages, horizontal scrolling websites, and website headers.
How to Start a Web Design Business and Be Successful at It