Minimalist design has become a trend for many reasons. It has many advantages for your web design, for example, minimalism in layout and content makes the page load faster. It also uses fewer server resources for a better user experience.
Removing unnecessary designs and layouts from your website enables you to focus on enhancing the products and services you offer.
Minimalism is easier said than done. Keeping all the backgrounds plain without thinking about their overall design can lead to a boring interface. You need to consider the design, including the content, to keep the website minimalist.
The saying "less is more" definitely applies to web or app designers.
Using minimal website templates allows you to reduce your workload. The following free templates are ideal because, despite their minimalism, the overall design is creative.
Free Minimalist Website Templates
Minimal Template Website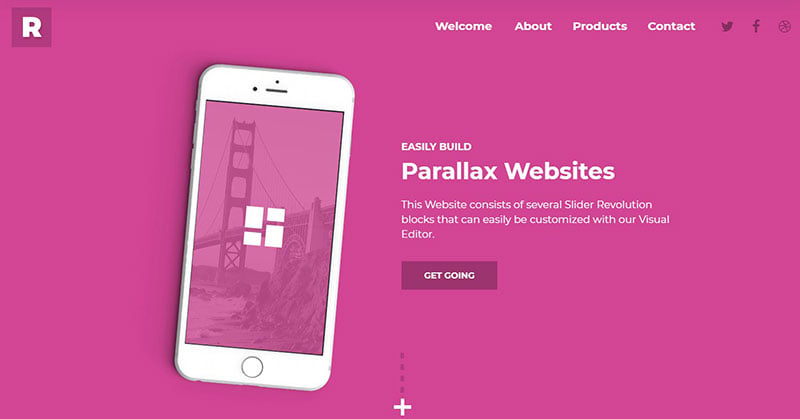 Basic Website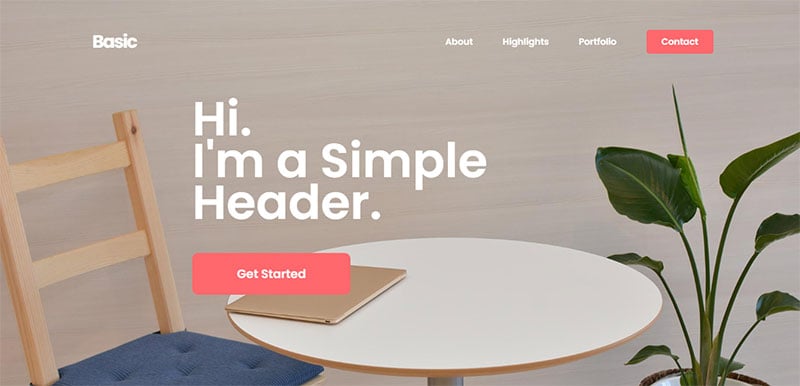 Minimal Portfolio Website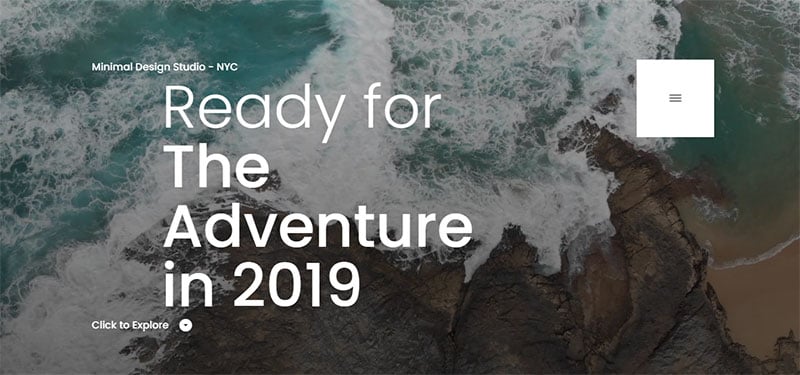 Vulcan
This HTML is ideal for different types of business websites. It comes with the latest web technology like Sass for rapid and flexible customization of web pages. The responsive design enables the users to view and scroll through the pages on their preferred devices. It also has fast speed performance and SEO-optimized, to make it easier to locate in Google.
Core Features:
Minimal but elegant design
Scrutinized pages
Sign-in page
Clean and simple code
Detailed documentation
Ashade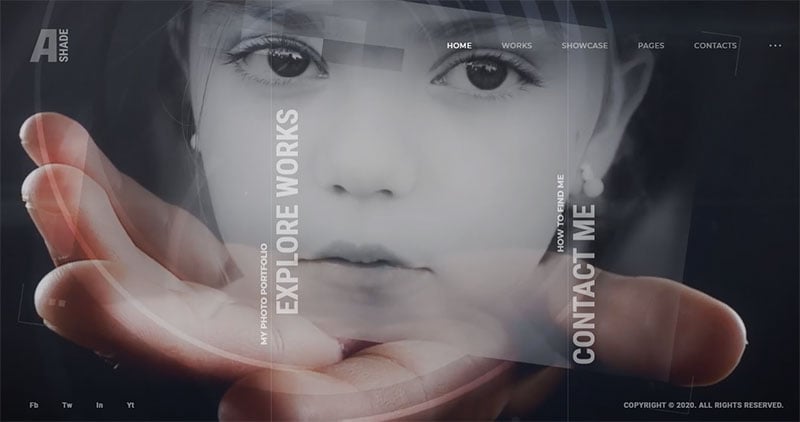 If you are a photographer looking for an elegant website, this template is perfect. It has a Dark Mode theme, or you can use a lighter version if you prefer lighter shades. Its simple background and design enable you to place all the essential details on a single page, including your works and contact details.
Core Features:
Enables you to create different types of portfolio
18 layouts of photo galleries and sliders
Minimalist design
Minimalize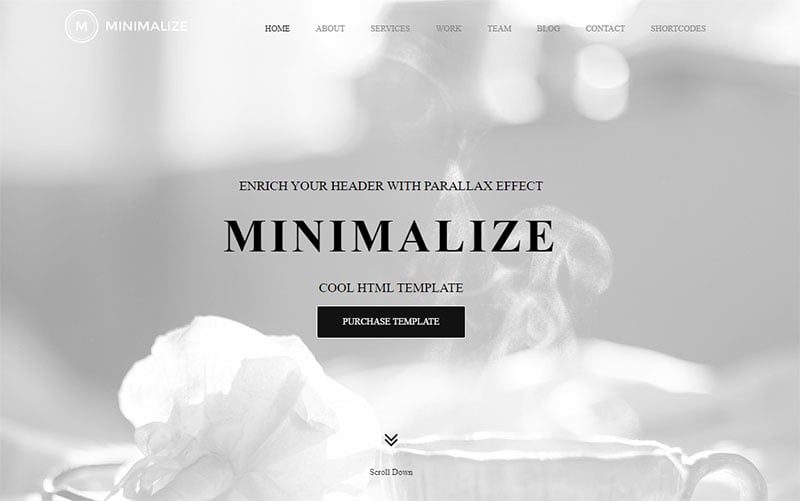 This minimalist website template can help you create a single page for your landing page, product promotion page, and more. It allows you to customize your page according to your needs and preferences.
Core Features:
Fully responsive
Flexible
Minimal one-page portfolio HTML template
Customizable skin colors, headers, and sliders
Comes with several layout options
Comes with Infinite Scroll, Contact Forms, Portfolio Elements, Masonry Blog, Galleries, and Carousel elements.
Pasific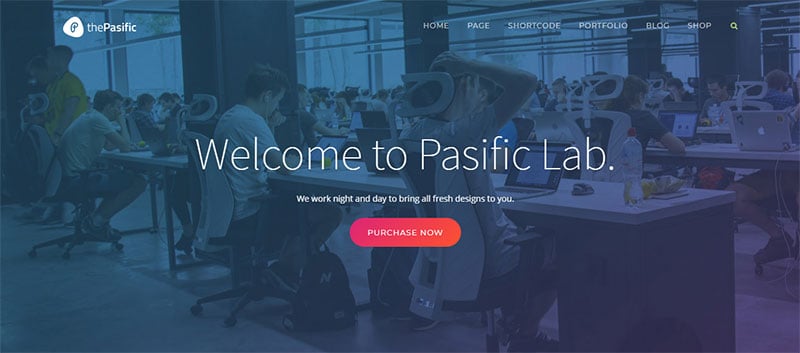 This is a minimalist website template with various designs while you can choose between single and multi-pages. Pasific offers you a suitable website, regardless of your page's niche.
Core Features:
Built with Twitter Bootstrap Version 3
Total of 160 HTML files
Comes with 2000+ icons, 100+ flat icons, and more elements
Easy-to-use and flexible
Umaya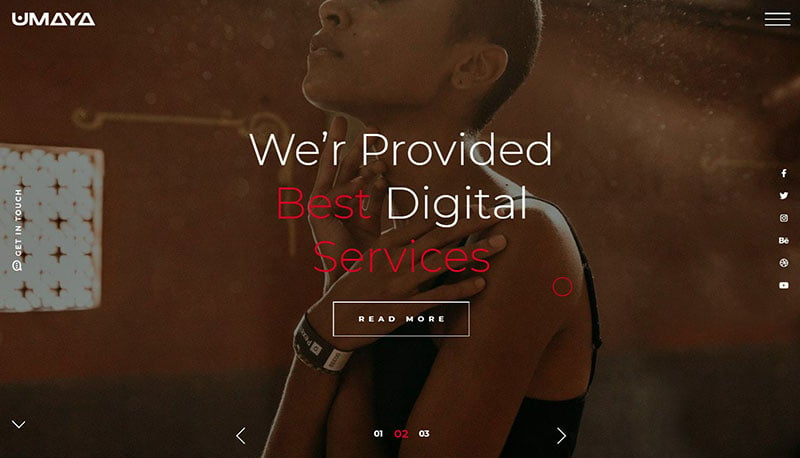 This template is ideal for presenting your portfolios, services, brands, and teams. You can highlight your creativity, and entice more visitors and potential clients to see what your website offers. Umaya has demo pages in Musicians, Design Studios, Blogs, Landing Pages, Portfolio Websites, Corporate Websites, Freelancers, and Creative Agencies websites.
Core Features:
Fully responsive, clean, and minimalist
Comes with smooth animations, cool effects, the latest trends in web design, and customizable code.
Showkase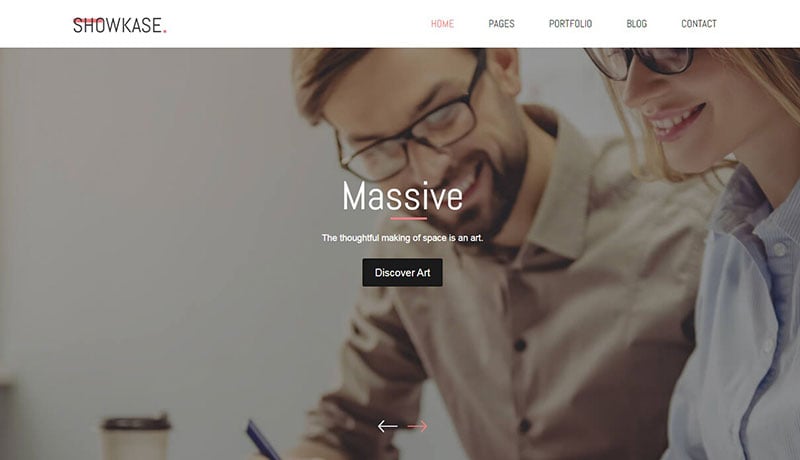 This is a very effective minimalistic HTML template for your website. Specifically, this is ideal for business or personal pages since it has a modern and clean design. The customization process is simple and easy.
Core Features:
It has UI element and portfolio layout collections
Fully responsive
Has 5 different blog demo layouts
Cross-browser compatibility
Retina-readiness
Comes with an excellent documentation
Opium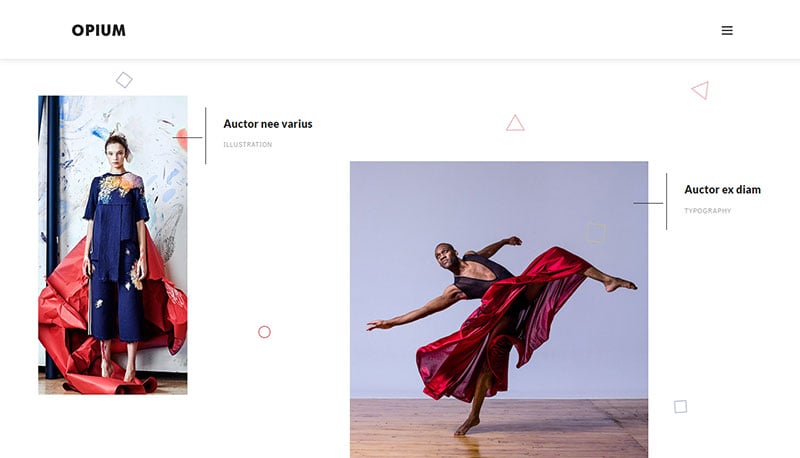 Opium template has a modern and perfectly organized design that will fit various types of websites. It is customizable, so you can edit and change the color and texts based on your preferences. Use it in your photography, studio, designer, freelancer, and digital agency pages.
Core Features:
Working contact form
Comes with several headers
Has a creative masonry pages
Parallax design
Comes with animations on scroll
Read
Read template has various features to assist you in creating a responsive website. It also comes with a self-hosted audio/video mp4 file that is compatible with all browsers.
Core Features:
Cross-browser styled form elements
Responsive video embed and customizable ratio
Enable you to use a blog with post formats
Responsive optimized image gallery with "Load More" ajax option
Minimalist
jQuery-powered
Retina-ready
Made with HTML5 and CSS3
Waxon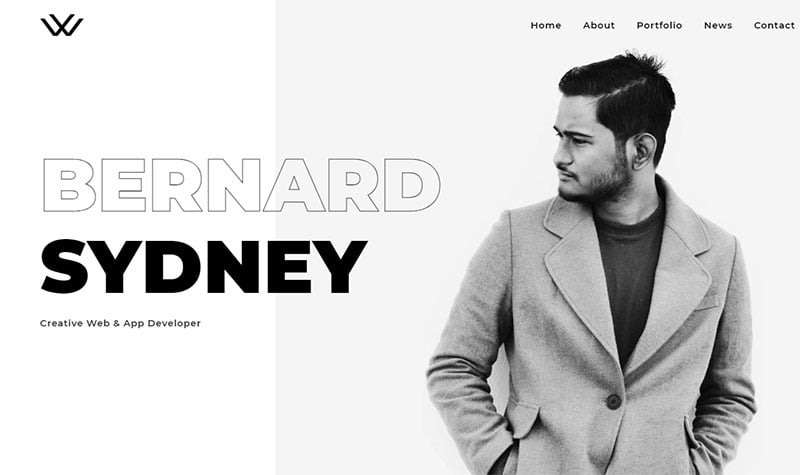 Waxon is a multi-purpose HTML template with a minimalist and straightforward design. It is a useful template if you run a startup, online business, agency, or freelancer website. You can showcase your products or services and improve your brand.
Blum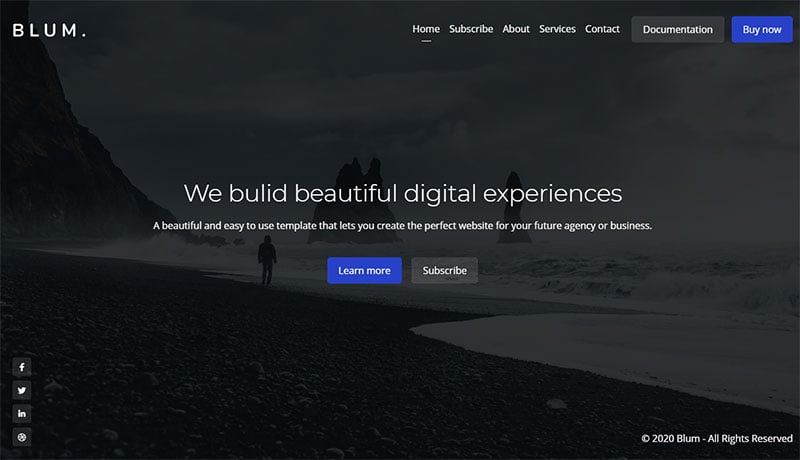 The Blum minimalist website template is suitable for creative business agency, and other similar niches. It is a Coming Soon/Under Construction template, so useful if you are launching your website soon.
Core Features:
Mailchimp-integrated
W3C Valid HTML
Comes with 12 background styles
CSS3 Animations – Animate.css
Has a multiple reusable components
Has 2 Home Styles
Responsive Design
Compatible with Bootstrap 4.4.1
Asa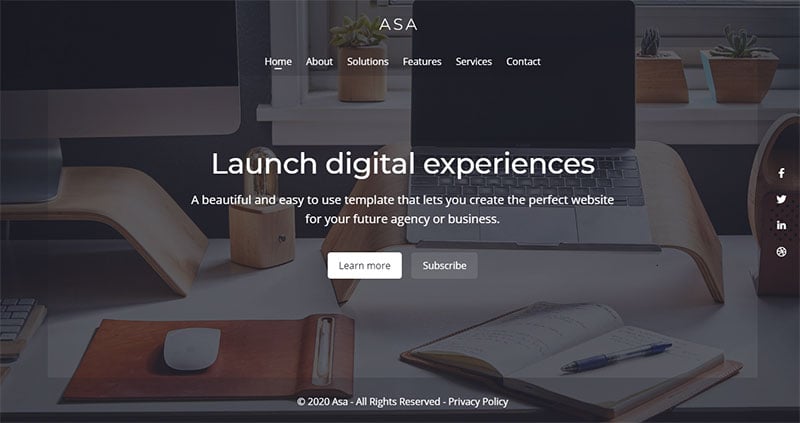 Asa is another Coming Soon or Under Construction template. The creator made this a minimalist website template for a creative business agency.
Core Features:
Comes with 9 background styles
Modern UI
Responsive
Compatible with Bootstrap 4.5.2
Has more than 33 HTML template files
Has SCSS files
Leto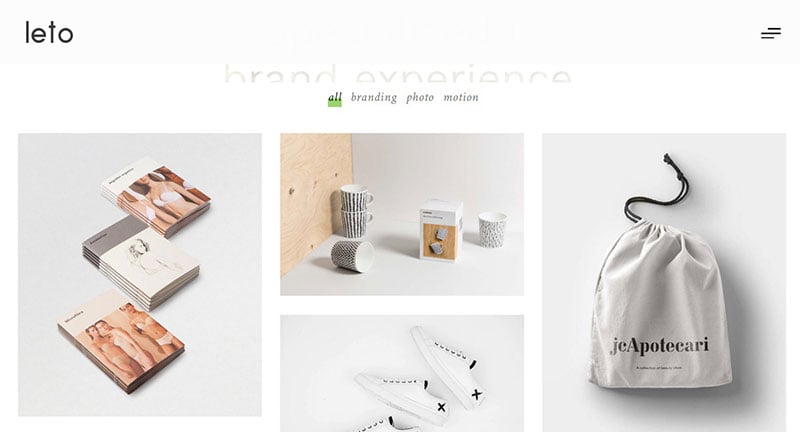 This versatile and flexible portfolio template will cover all your needs, whether you run an agency, freelancer, blogger, or photography website. Present your work of collection through this template to invite more visitors to your platform.
Core Features:
Clean and minimalist design
Comes with letter effects
Has unlimited color
Has a project page
Comes with Tooltip Animations
Enable you to use a scroll to top helper element
Choose between Isotope and Masonry Portfolio Grid
Agota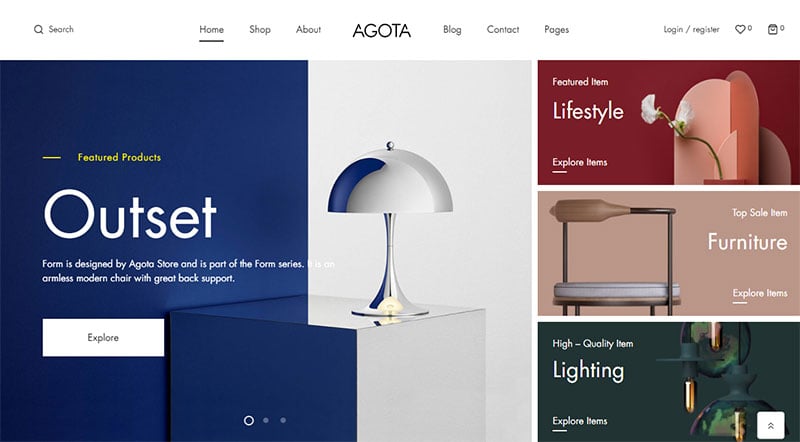 The creator of this template included the best practice of web development, using Bootstrap or Grid 1170px to create an impressive website layout. Agota is ideal for different types of websites. It is clean and minimal eCommerce, so it fits whatever niche you have.
Core Features:
Highly customizable
Compatible in different devices
Comes with demo pages for watch store, fashion, cosmetic, bag store, bag, clothes, cosmetic, megastore, accessories, sunglasses, and apparel.
Centita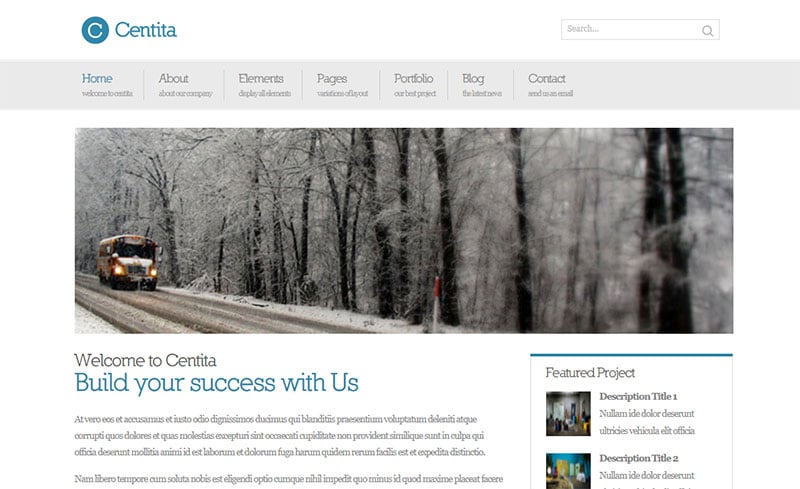 This template is easily customizable, and you can set it up according to your business needs. Its main purpose is to help website owners to create a simple and minimalist web page layout. Although it has minimal backgrounds, it still looks professional and elegant.
Core Features:
Comes with a working contact form
Made with HTML5 and CSS3
Responsive design
Comes with 4 homepage layout
TICTOC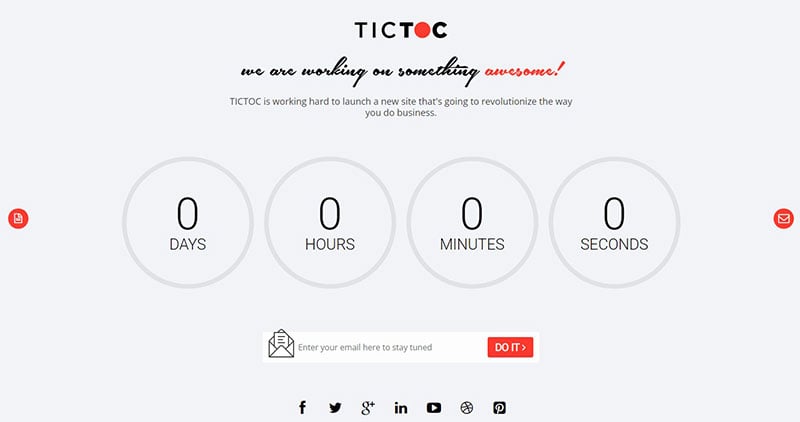 TICTOC is another Coming Soon Countdown page for your soon-to-launch websites. This template can excite future web users to see what they can expect from your business page. It has a clean and elegant design, that is ideal for several niches. You can customize your web page according to your preferences.
Core Features:
Comes with a background image slider
Enables background video
Allows you to add a background pattern
Single background image
Has a background image slider
Comes in flat colors
Ocularus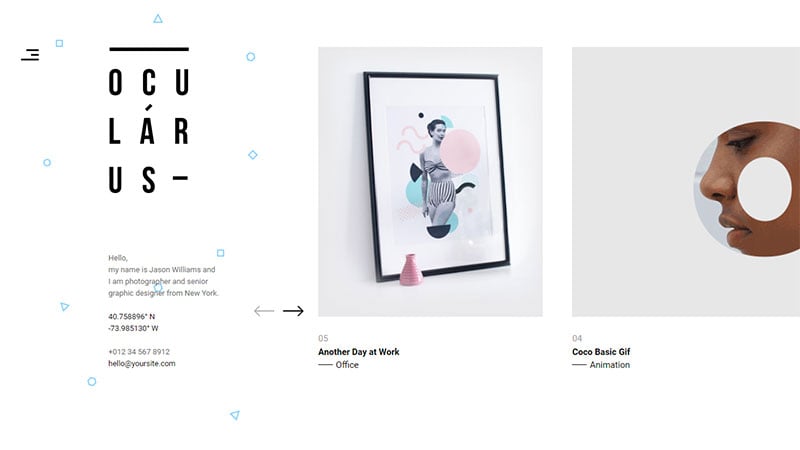 Ocularus has a clean background, so readers can view the texts and images clearly without distraction. It allows your content to shine more than anything else, so is especially useful for a blog website.
Core Features:
Comes with a PHP Contact Form
Has a Google Web Font
Enable you to use Carousel Image Slider
Comes with a filterable portfolio
Responsive layout and can fit any screen
Aeolus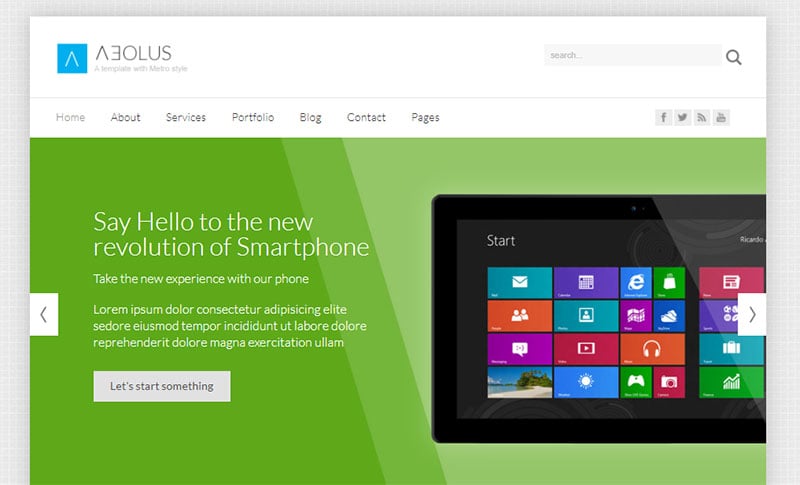 This minimalist website template is ideal for corporate, business, portfolio, and other types of websites. Despite its simple design, it will enable your website to be outstanding. The creator of this template based it on the Metro design style.
Core Features:
Play with the high contrast and flat colors
Comes with a fully working contact form
Full completed HTML theme
Modern metro style
Has a valid XHTML
Helendo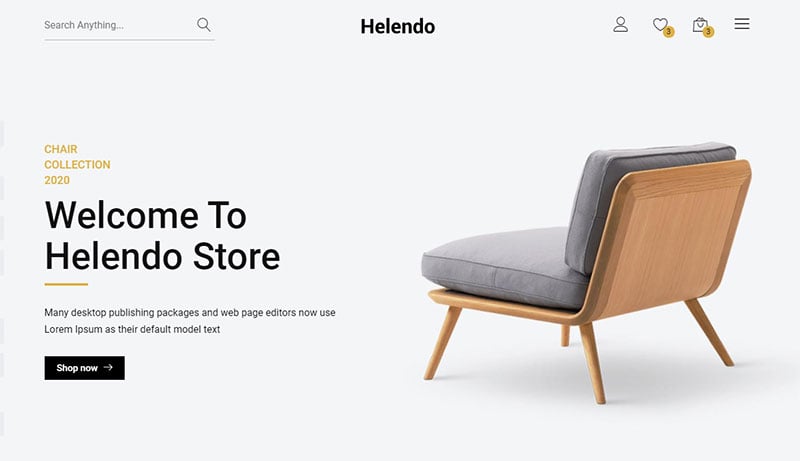 This is another fully responsive for your products, watches, accessories, electronics, clothing, and furniture websites.
Core Features:
Cross-browser compatible layout
Mobile-ready
Powered with Bootstrap v.4
Comes with pre-made or demo layouts for 10 beautiful shop page layouts and 11 pre-built layouts.
Retina-ready
Cenus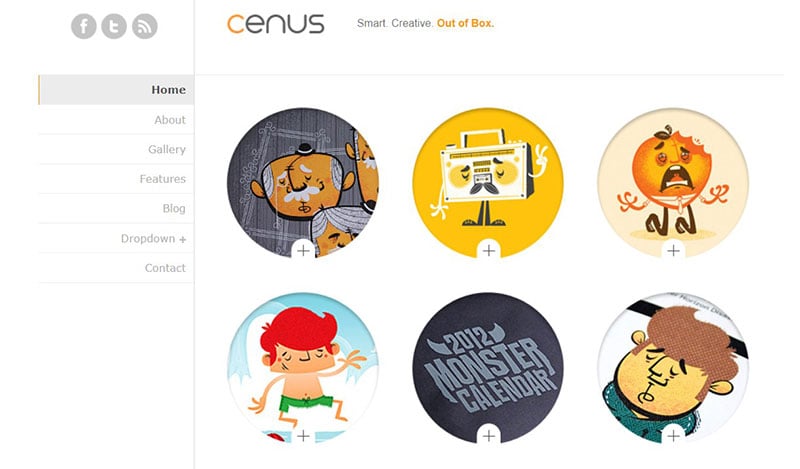 Cenus has a simple, modern, and minimalist layout that will suit everyone's taste. This template allows you to display and highlight your portfolio or projects to your prospective clients.
Core Features:
Comes with PSD and help file
Has a jQuery contact form
Comes with a PrettyPhoto gallery
Flexible CSS Styling
Has a custom jQuery
Comes with an unlimited level menu
FAQs about minimalist website templates
1. What is a minimalist website template?
A pre-designed website layout that uses minimalist design aspects, such as straightforward color schemes, neat typography, and uncluttered layouts, is known as a minimalist website template. The website's functionality and information are prioritized over its overly elaborate appearance.
2. What are the benefits of using a minimalist website template?
Numerous advantages, including quicker loading times, improved user experiences, and a contemporary, clean design aesthetic, can be attained by using a minimalist website template. In addition to being more adjustable and versatile, minimalist themes are a fantastic choice for a wide range of websites.
3. How do minimalist website templates differ from other types of templates?
Simpleness and functionality are given precedence over complex design features in minimalist website templates, setting them apart from other types of themes.
They frequently employ a restricted color scheme and straightforward text, emphasizing white space and information clarity. Other templates might include more intricate graphics, animations, and designs.
4. What are some popular minimalist website templates?
Divi, Astra, and Neve are some examples of well-liked minimalist website themes. These templates provide a clear and straightforward design with customization options to suit a range of requirements and preferences.
5. How can I customize a minimalist website template to fit my brand's aesthetic?
Color palettes, font styles, and layout options can all be changed to make a minimalist website template reflect the style of your company. To create a distinctive look and feel that reflects your brand's personality and beliefs, you can also integrate your own branding materials, such as logos or photos.
6. Are minimalist website templates suitable for all types of websites?
Even though minimalist website templates can be useful for many different kinds of websites, they might not always be the best option. For instance, websites with a lot of visual content, like those for photographers or artists, could need a more intricate and dynamic design.
7. What are some best practices for designing a minimalist website using a template?
Utilizing a template, some best practices for designing a minimalist website include putting the user experience first, emphasizing clear and concise messaging, and keeping the design straightforward and uncluttered. Additionally, it's critical to check that the website is mobile-friendly and that the content is simple to scan and navigate.
8. Can I still add advanced features like animations and interactive elements to a minimalist website template?
Yes, you can still enhance a minimalist website template with cutting-edge features like animations and interactive elements. However, it's crucial to make sure that these components are used sparingly and do not take away from the design's overall functionality and simplicity.
9. How do I ensure that my minimalist website template is user-friendly and easy to navigate?
Prioritizing succinct and clear messaging, using user-friendly navigation menus, and making sure the website is mobile-optimized are all crucial steps in making sure your minimalist website template is user-friendly and simple to browse. To determine any areas of uncertainty or difficulty for users, you can also undertake user testing.
10. Do minimalist website templates have a positive impact on website loading speed?
Yes, using minimalist website templates can speed up a website's loading time. These themes typically load quicker and offer a smoother user experience since they prioritize simplicity and minimize design features. For mobile users, who might have constrained bandwidth or slower internet speeds, this can be particularly crucial.
Conclusion on Choosing the Best Minimalist Website Template
A simple website is often enticing. A minimalist website template also means a faster or responsive page. It has fewer elements, making the content stand out from the rest. The designers of minimalist templates prioritize the design above anything else.
These templates can help you to become more efficient and organized when placing your content on your website. You can also choose from different light colors to guarantee a fresher look.
If you liked this article about minimalist website templates, you should check out this article about personal website templates.
There are also similar articles discussing dentistry website templates, consulting website templates, non profit website templates, and church website templates.
And let's not forget about articles on photography website templates, construction website templates, corporate website templates, and portfolio website templates.
Download the Best Minimalist Website Templates from Here