Minimalist movements have been appearing throughout the world of art for decades. Cool design combined with innovation has launched minimalism beyond the world of art. Examples of minimalist design can be seen in many domains, such as car design, architecture, and furniture design. Most recently, minimalism has dominated the world of web design creating a lot of minimalist websites in the process.
Minimalist websites have deceptively simple design features. The challenge is creating minimalist-inspired content that maintains a balance. A minimalist website design needs to provide an effective, straightforward interface, as well as clean and simple features.
When this balance is acquired, a minimalist website will be efficient, effective, and stylish.
Cool minimalist websites
Listed below are a few inspirational examples of minimalistic website design.
Marco Calignano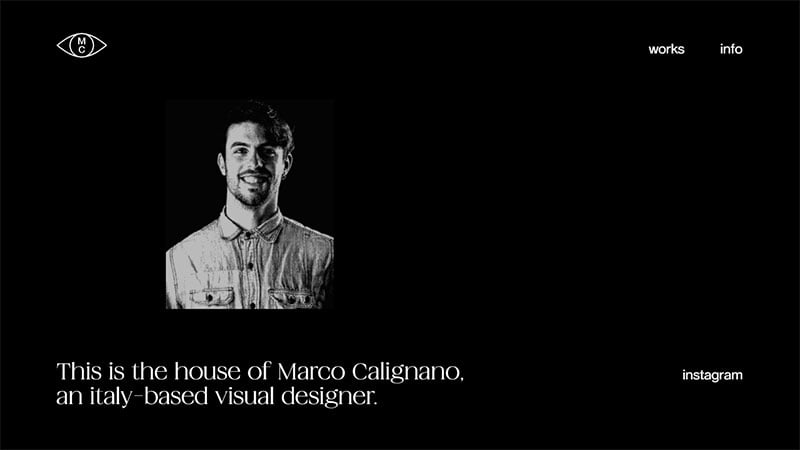 The first of these minimalist websites comes from Marco Calignano. He is an Italian visual designer using his digital portfolio to showcase his talents in a minimalistic way.
Clint Agency Product and Service Design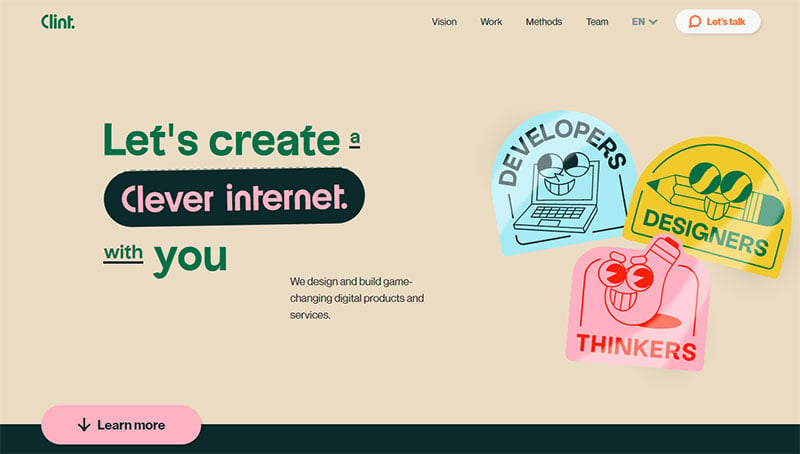 Clock Strikes Twelve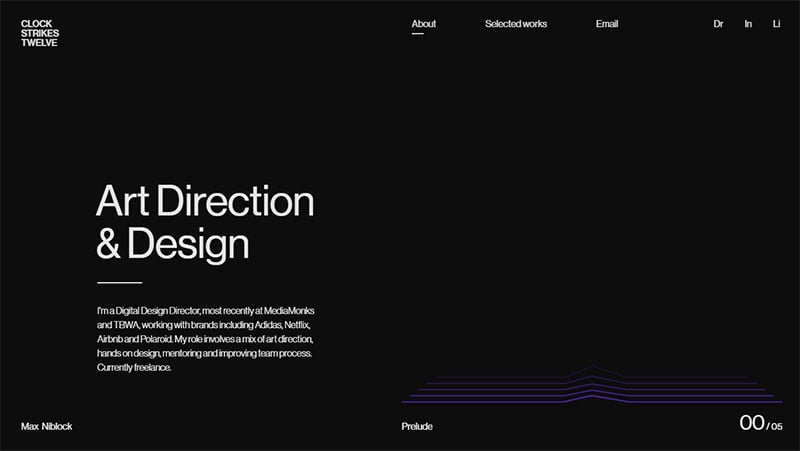 Anthony Florio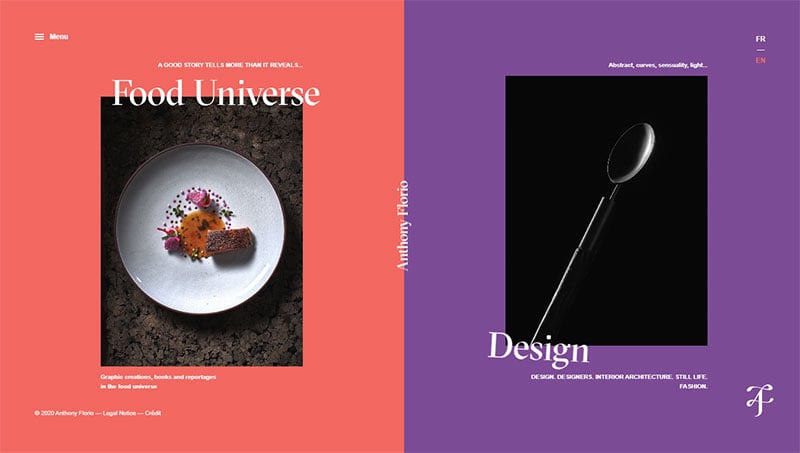 Brewbike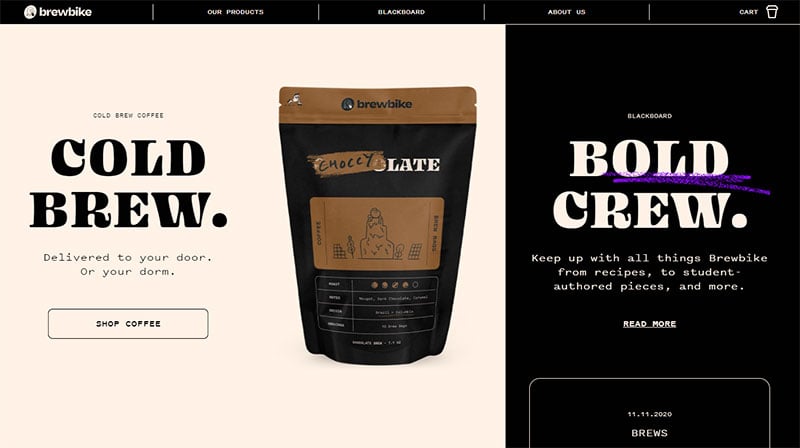 Brewbike uses innovative coffee concepts to help young entrepreneurs give back to their communities.
Laura Eldin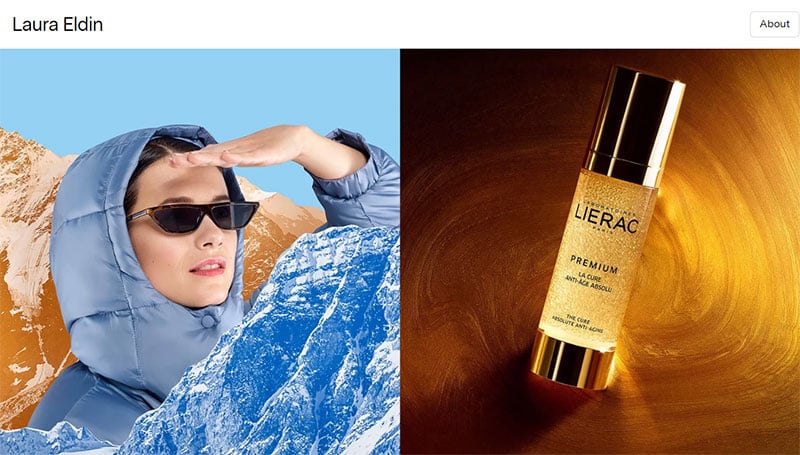 This minimalist website showcases the portfolio of independent minimalist designer Laura Eldin.
Jean Dawson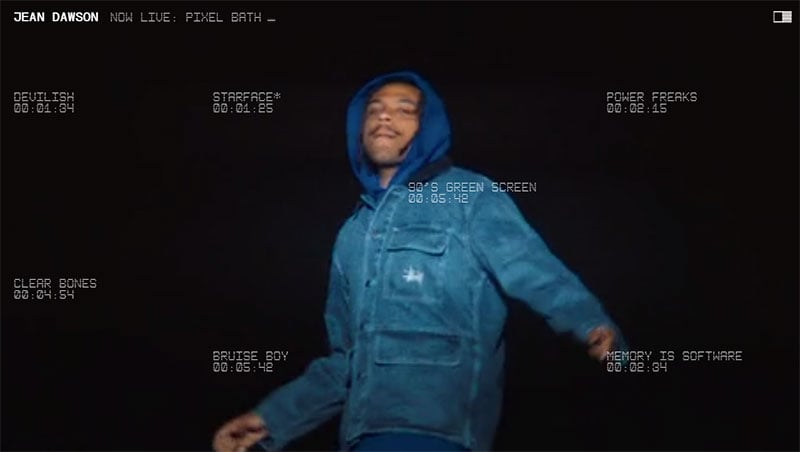 Gunsberg Merch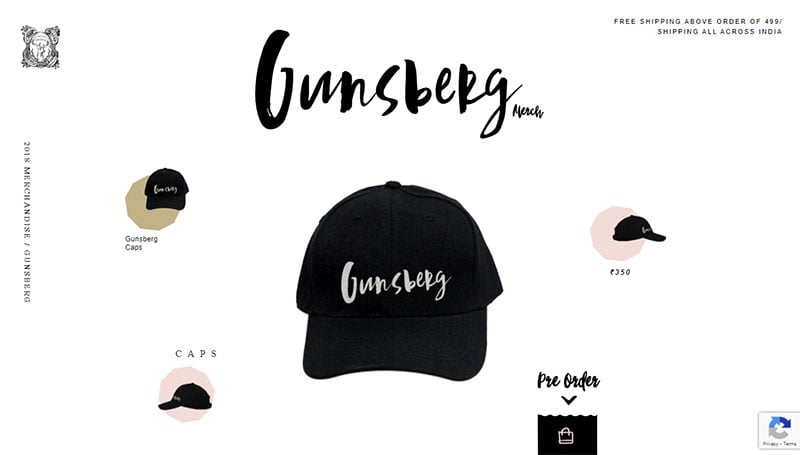 Germaine Days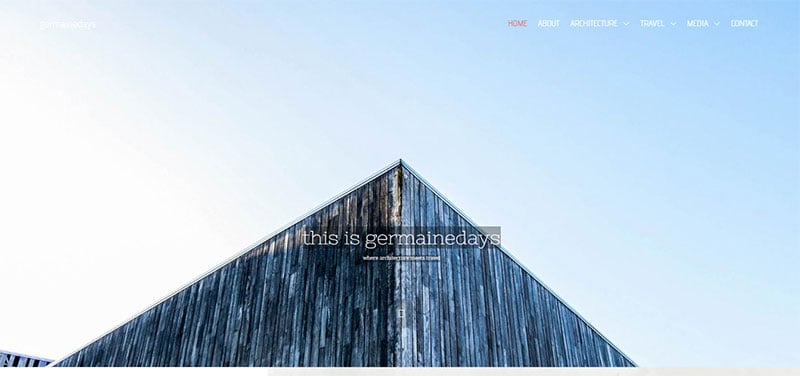 Minimalist websites like this take advantage of a technique known as flat web design. The welcoming page includes various elements, all of which employ large images as their backgrounds. A parallax scrolling effect is applied to the images to ensure that the overall design is captivating.
Poulos Collective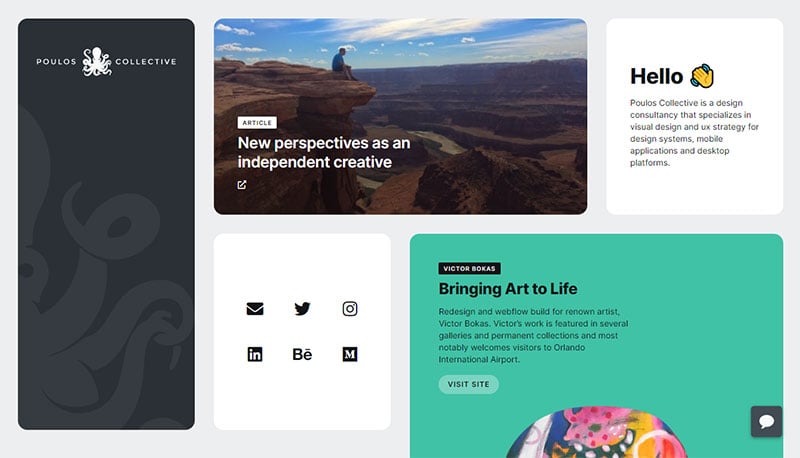 This company specializes in applying visual and UX strategies to design systems, mobile applications, and desktop platforms.
Acid League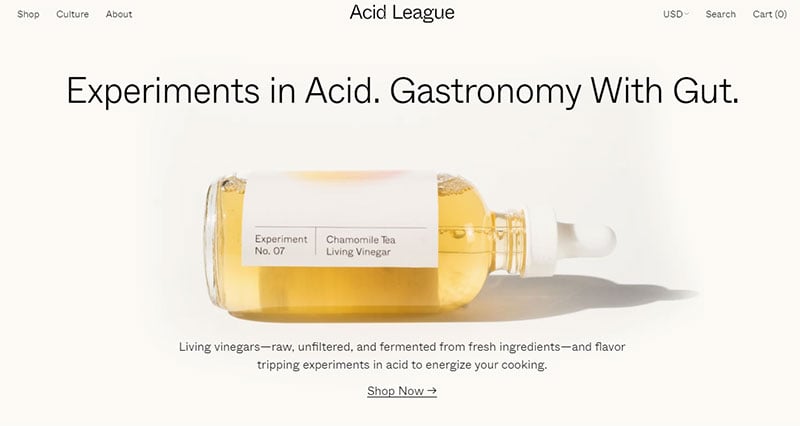 This website has combined gastronomy with modern art and minimalist web design. The result is a striking interface with simplified features.
HQAM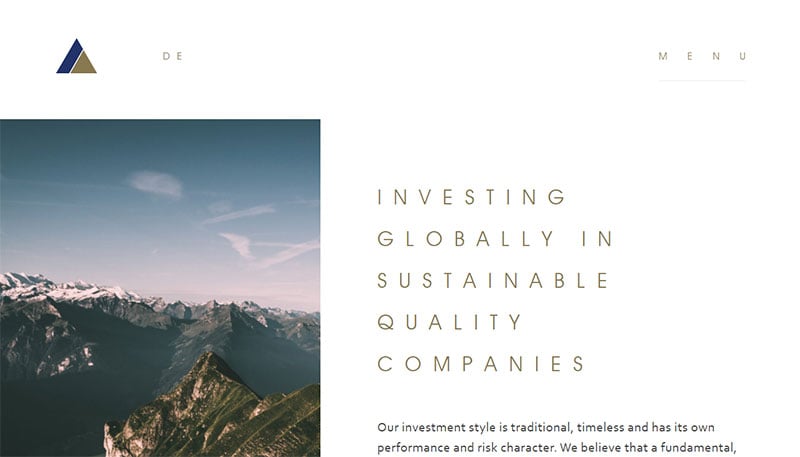 This is the corporate site for the investment management company HQAM.
Jefferson Hack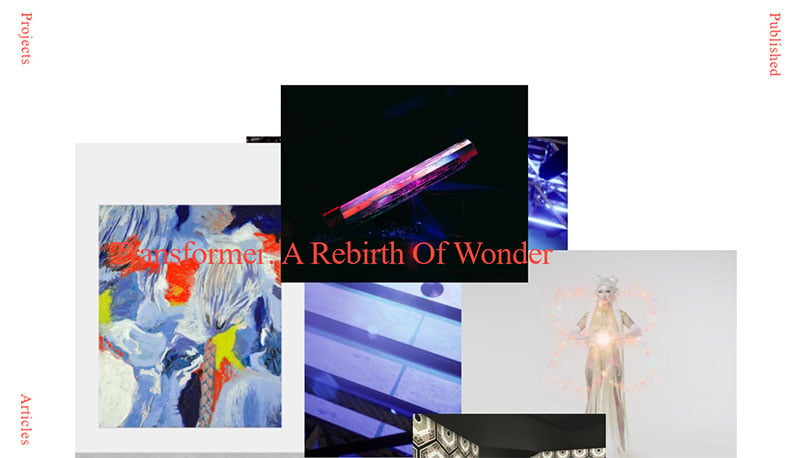 Varyer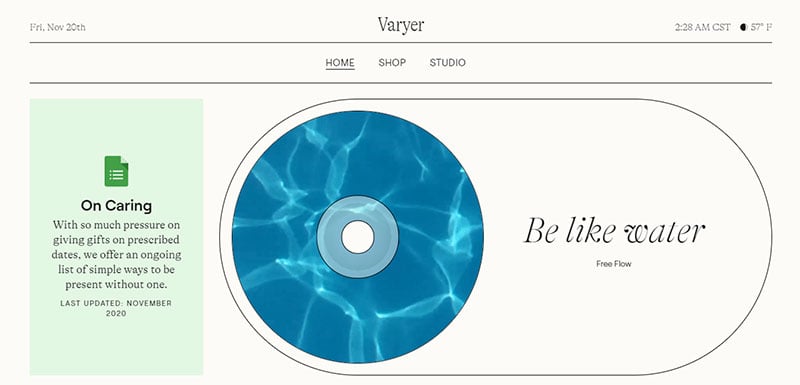 YOUSUPOVA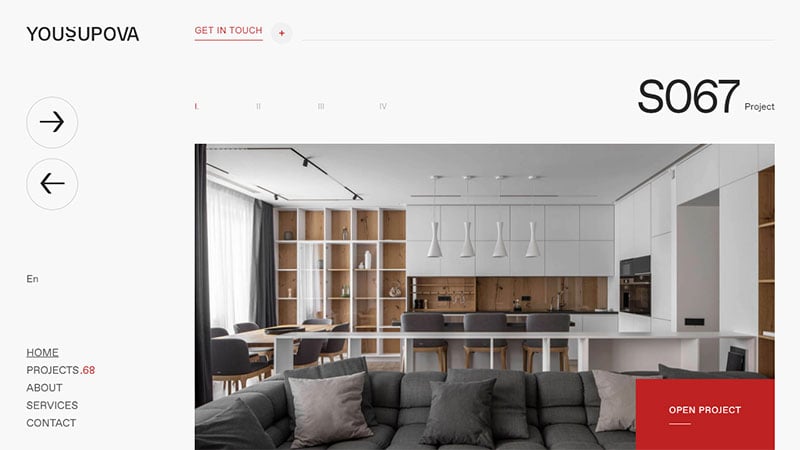 Sennep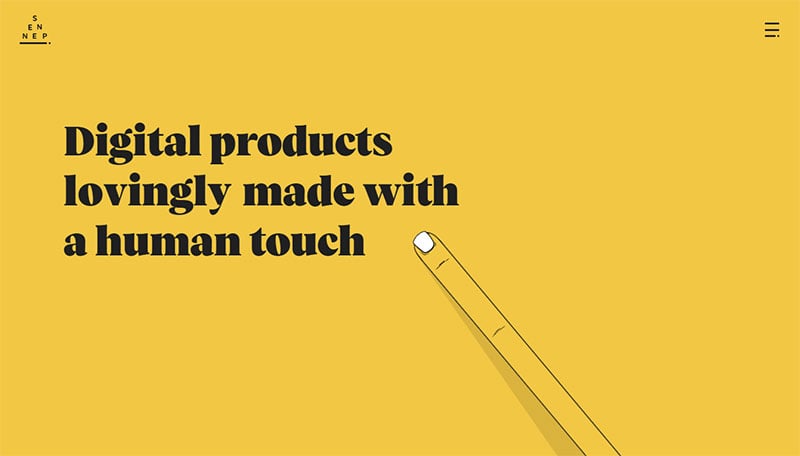 This company has combined human touch with the digital world by creating products that inspire trust brand loyalty among consumers.
Maleek Berry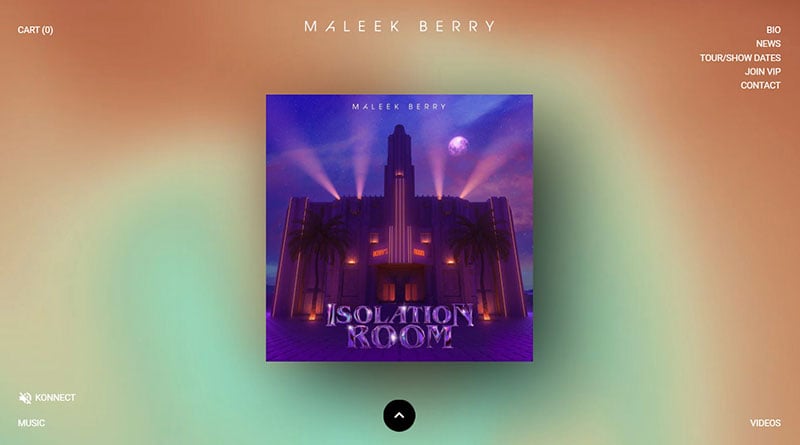 Charlie Le Maignan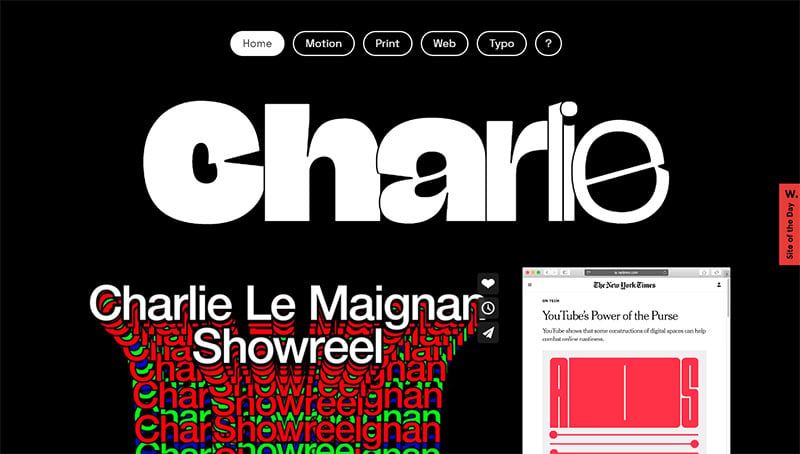 Charlie Le Maignan uses interactive design to focus of her portfolio of motion and typography work.
The Post Family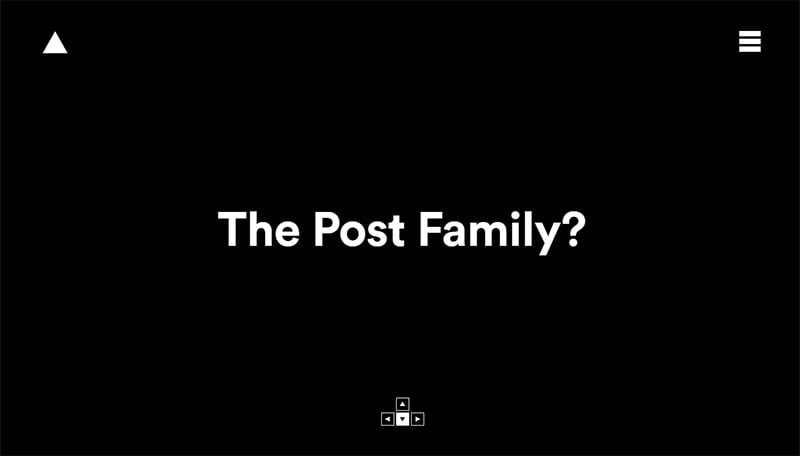 This homepage is an example of the use of minimalistic design. Upon arrival, guests are welcomed with simple text placed against a black background. The entire blog maintains a simple color scheme, with emphasis put on base pigments, such as black, white, and grey.
Maximilian Berndt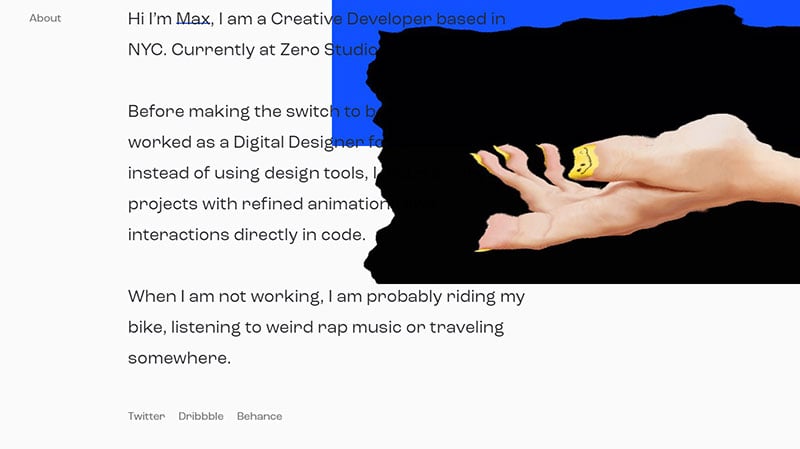 This minimalist website has an interesting design for sure.
The Biggest Change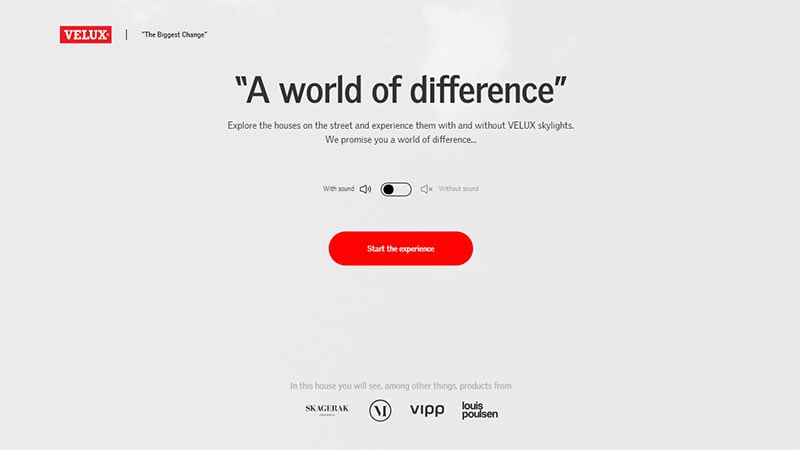 This minimalist website has a truly unique design. Virtual tours are displayed in a minimalistic way and give the visitors interactive opportunities.
Julie Cristobal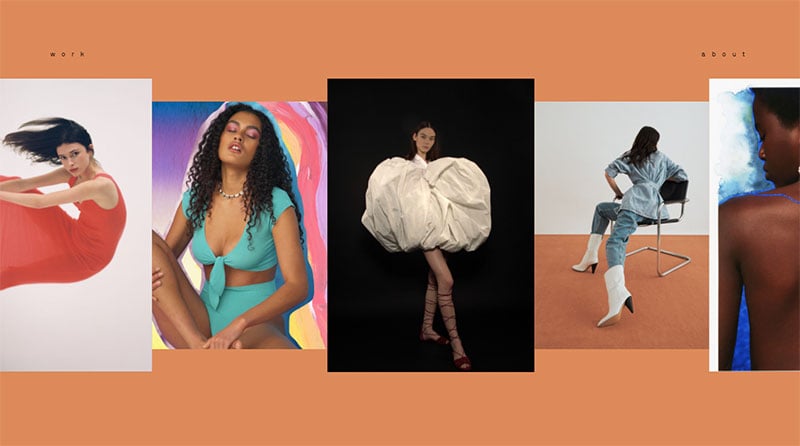 Whiled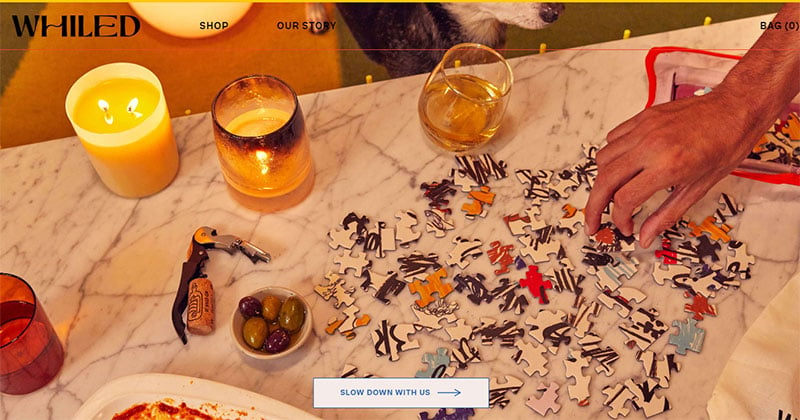 This is a minimalist website that tailors the brand to the consumer. They maintain their reputation of helping the world slow down with their simple website interface.
Loom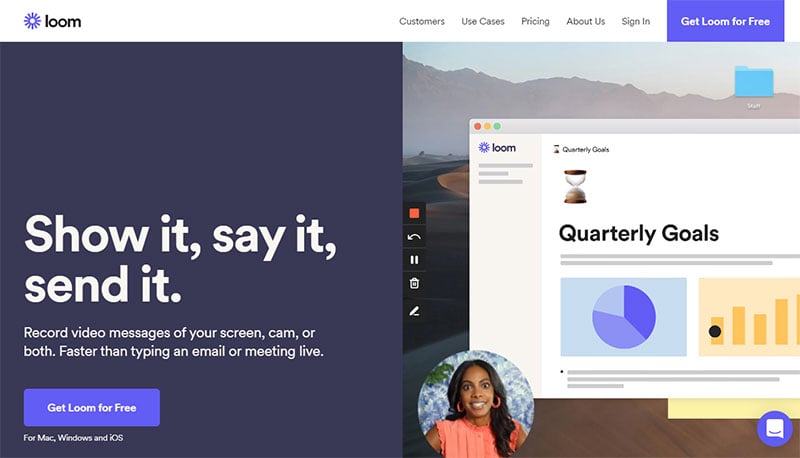 The Oaks Plastic Surgery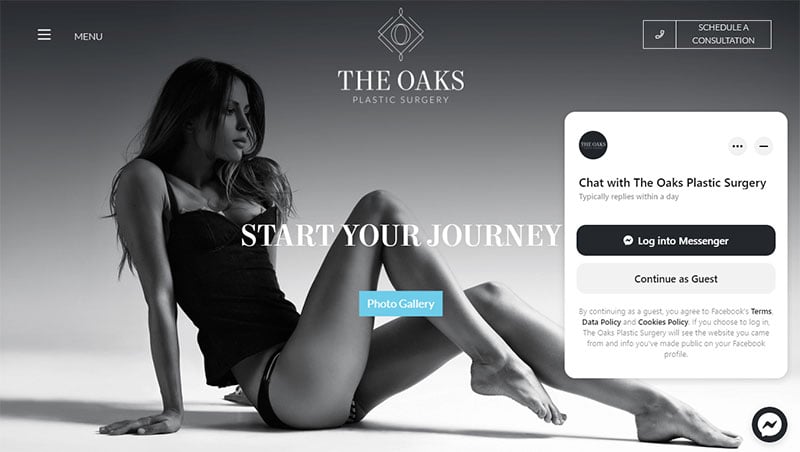 Slite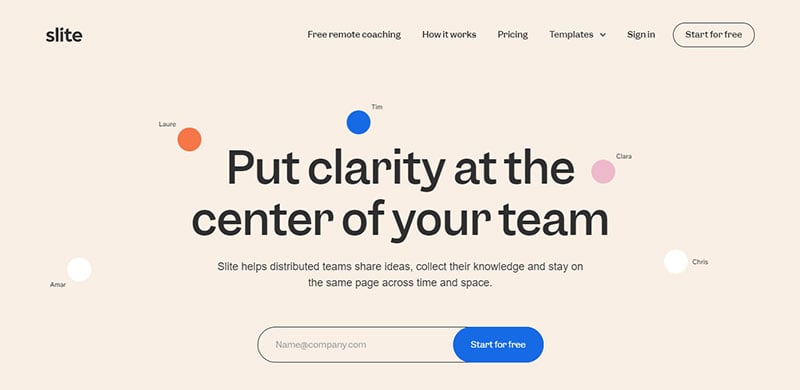 Share ideas, collect knowledge, and stay connected with the help of Slite and their sleek minimalist website design.
Oura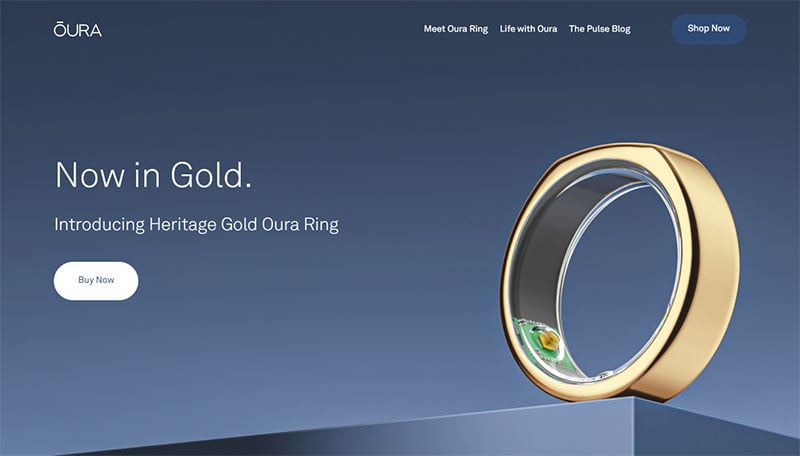 Oura is a minimalist website that uses photographs and rich colors to simply explain their product.
Feedly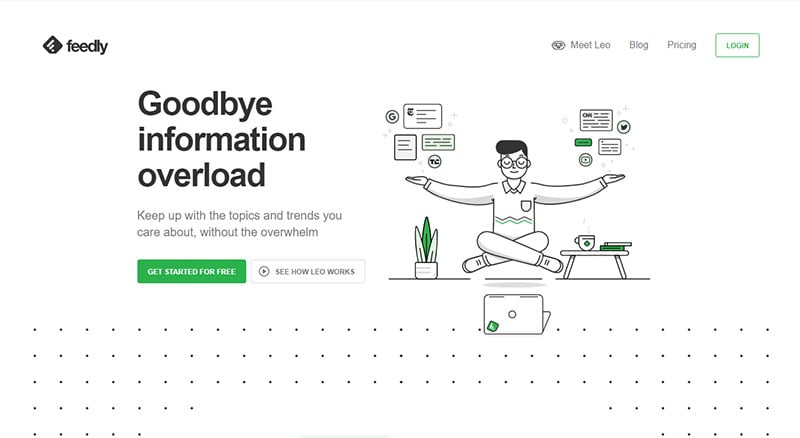 Feedly is helping consumers keep up to date with topics and trends without the stress of information overload. It's one of the minimalist website designs that you are probably familiar with.
snif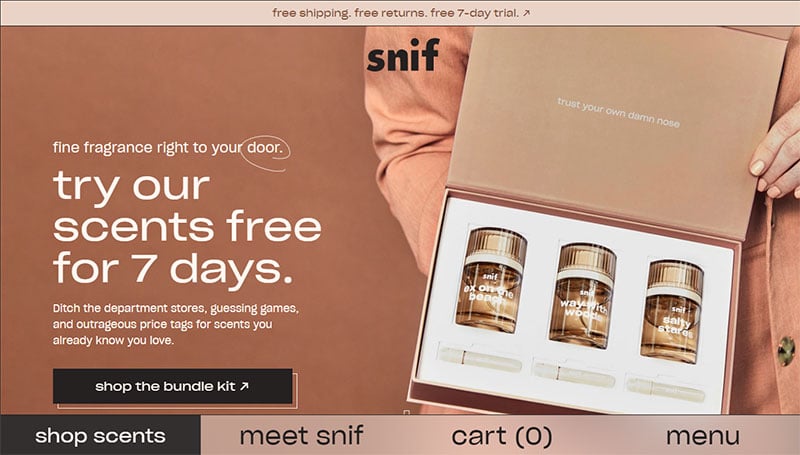 Sniff includes all the perks of a high-end department store without the pressure. Their inviting web design ensures easy navigation and a quality user experience.
Lustone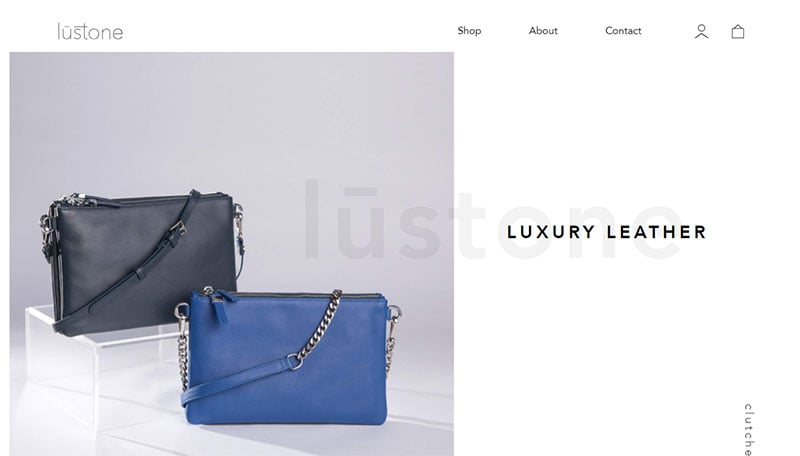 Eva Sánchez Clemente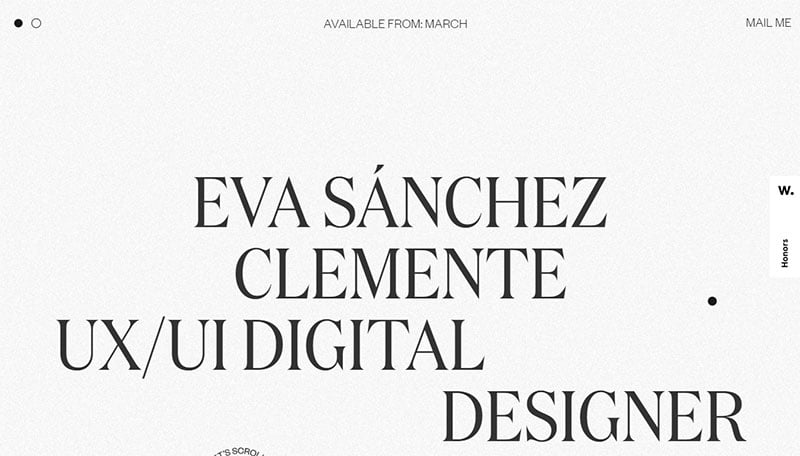 Shea Design
Sage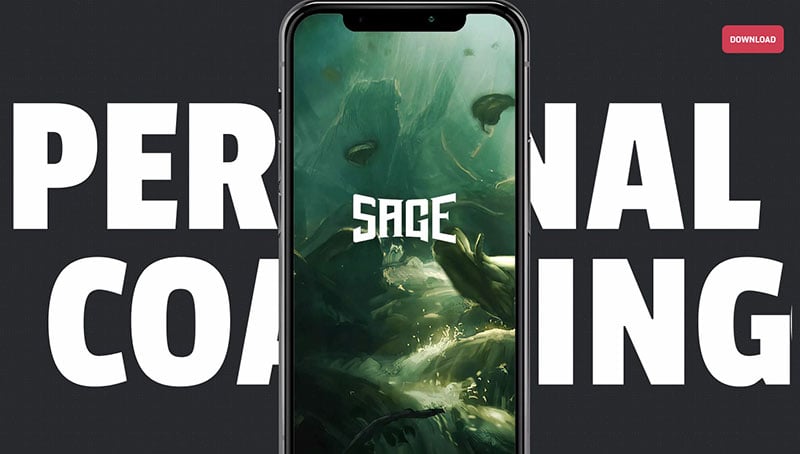 This minimalist website uses bold graphics for the marketing page of their League of Legends mobile app.
Leichtfried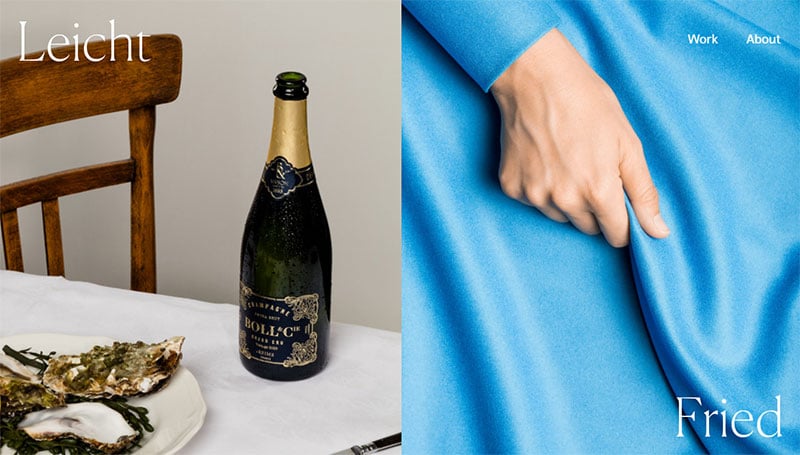 This is a Vienna-based studio that puts focus on identity as well as digital and print design to the world through their minimalist website.
Kafe Francin
Friday`s Games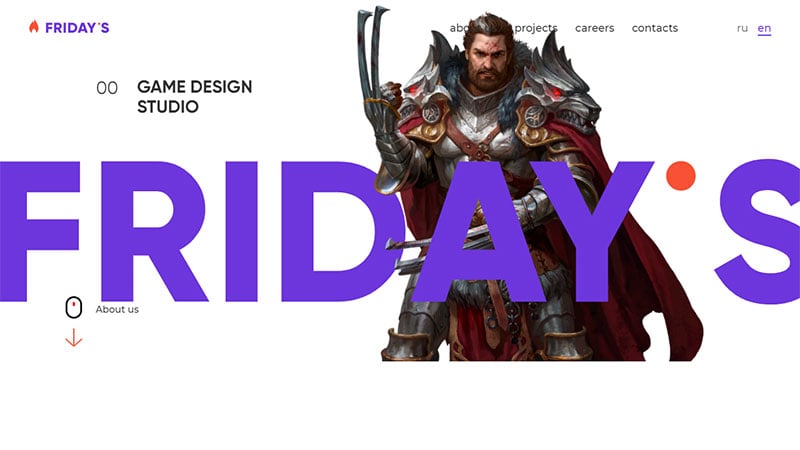 With over 13 years in the gaming industry, this company's website has made them successful. They keep up with trends and branding for the best user experience. That's why they don't overcomplicate their website design and go for a rather minimalist approach.
NU:RO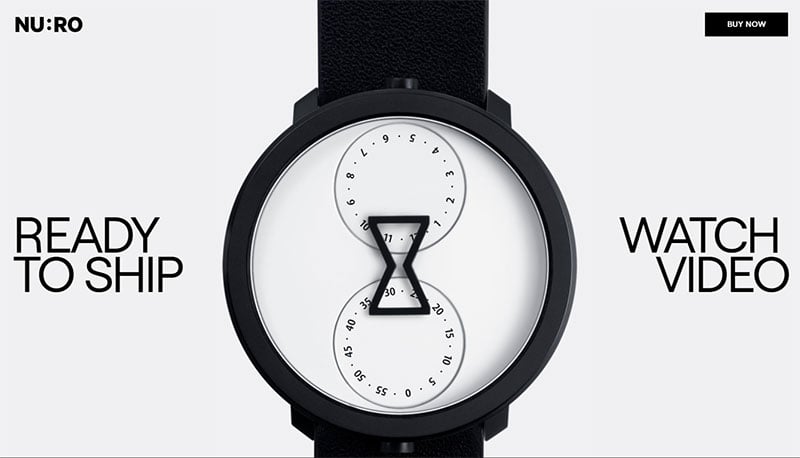 Adam Andrascik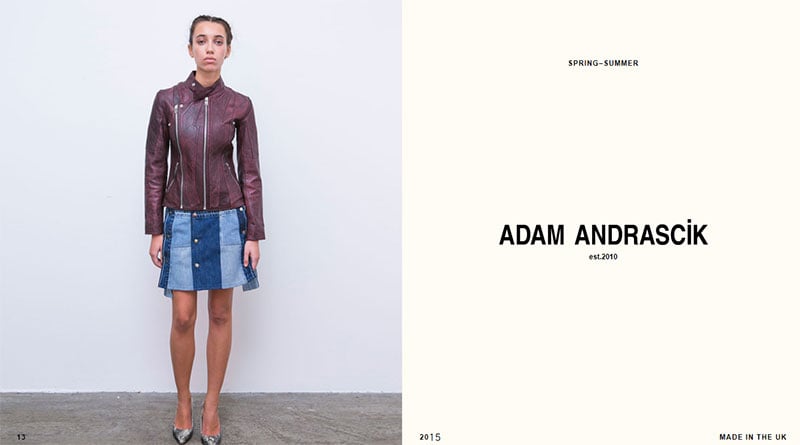 This London-based fashion designer takes advantage of minimalism by displaying it in this one-page portfolio.
MamboMambo
This collaborative coop studio reaches the public with its innovative web design that features their unique brands.
Sennep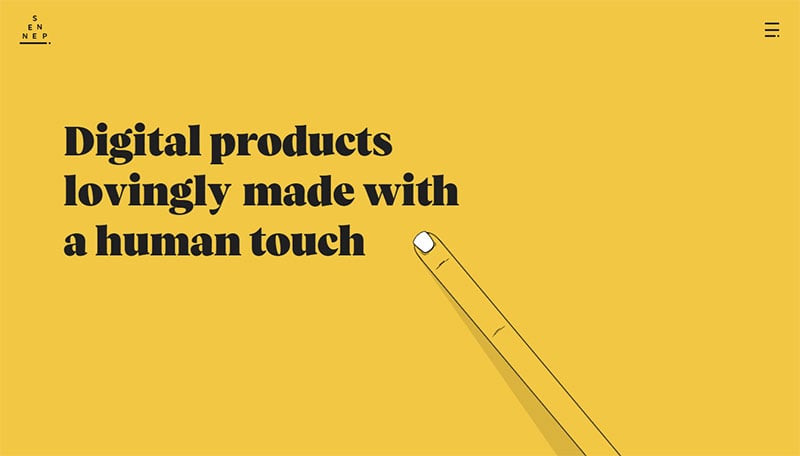 Calvin Teng
CartHook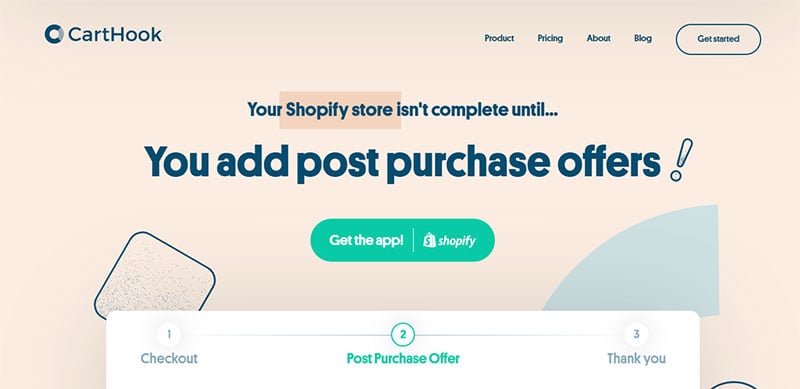 CartHook is a minimalist website that employs fresh design ideas to reach their global market.
Atelier Sēchs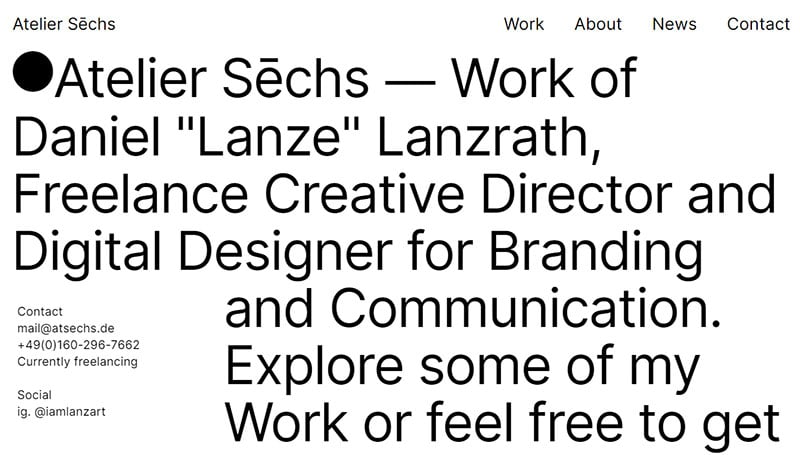 Atelier Sēchs' simple, yet effective, minimalist website design features relevant content.
Levit Pen
Taking something simple and breaking it down into a modern, sleek, virtual interface is what makes this web design unique.
Aurasens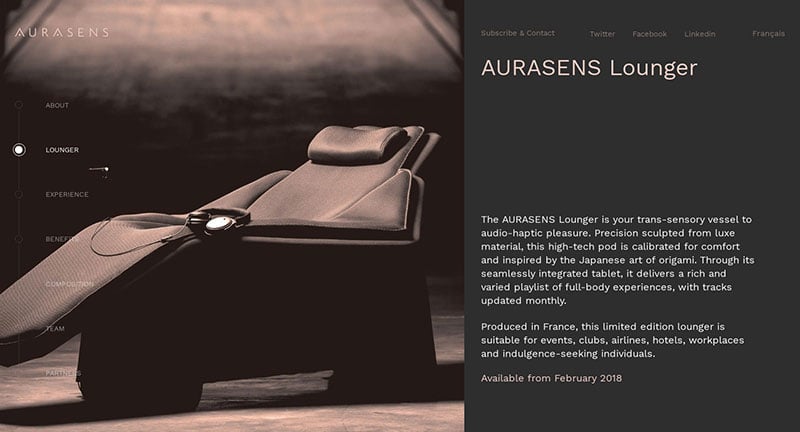 The Minimalists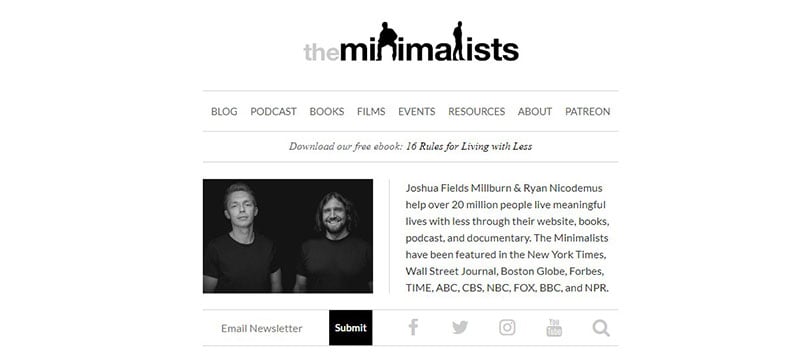 This web design makes a statement without overwhelming the visitor. The limited use of color proves that, in minimalism, less is more.
LLI Design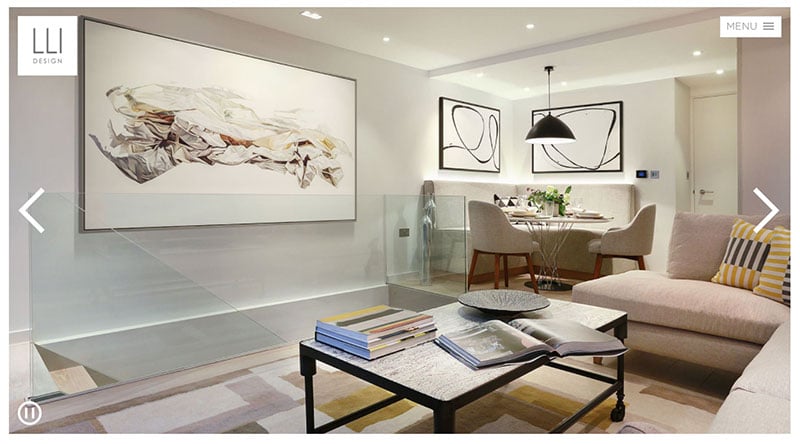 This interior design company has utilized its website to promote their idea of minimalism and functionality. Their creative works are used as design material for their site, helping the consumer understand the pristine design provided to them.
Rive 2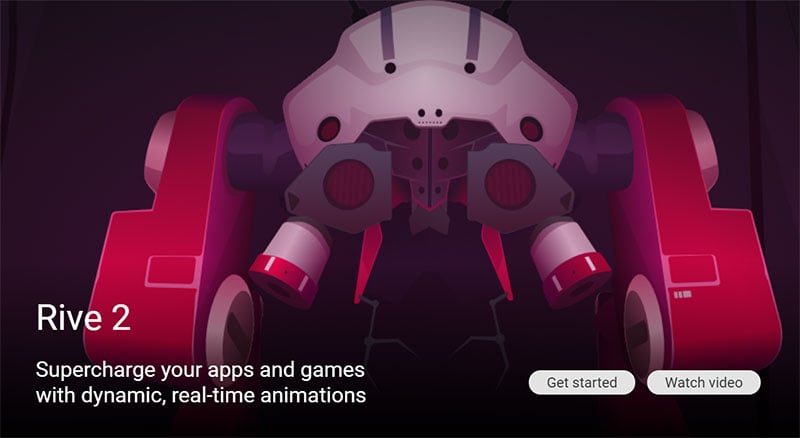 This minimalist website design makes various complex tools simple and easy to use while giving the consumer an entertaining experience through bold designs and graphics.
unanim.studio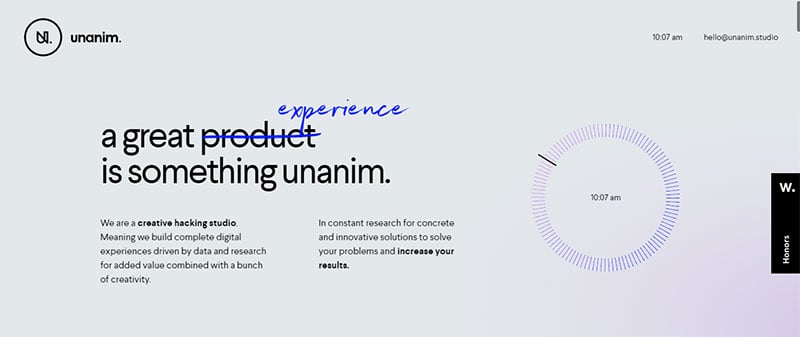 This site's design uses modern sleek features to help their clients become acquainted with their team and their passion.
Stich Creative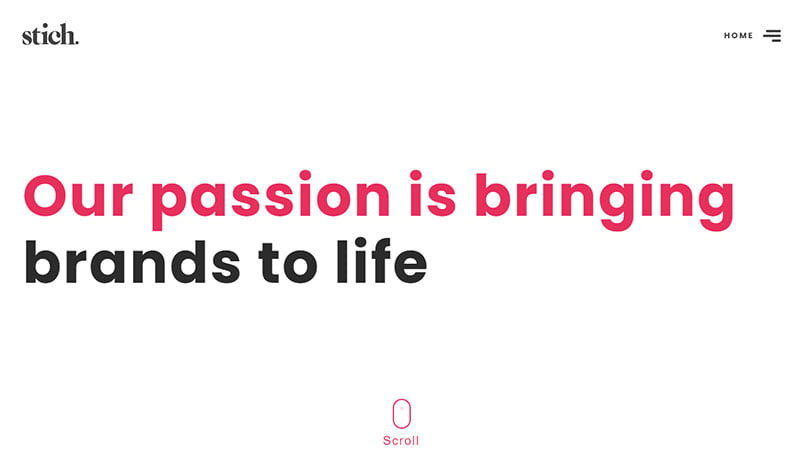 MOY
Shopping for certified organic products is made easy with this minimalist website design.
Truth Labs Portfolio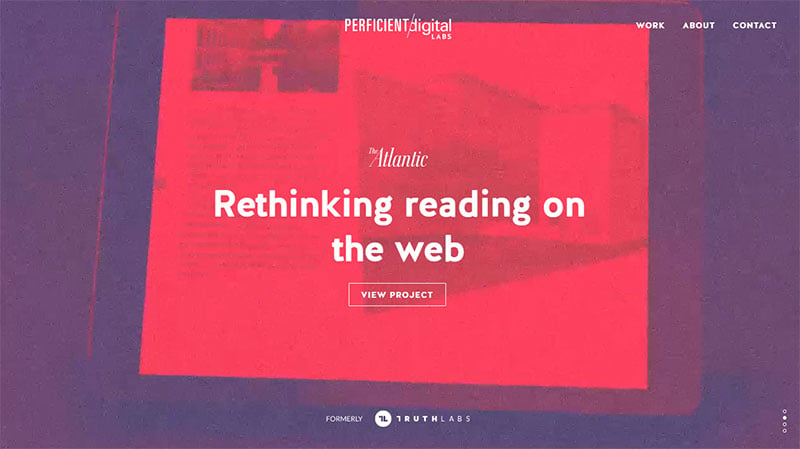 Woman by Abby Rose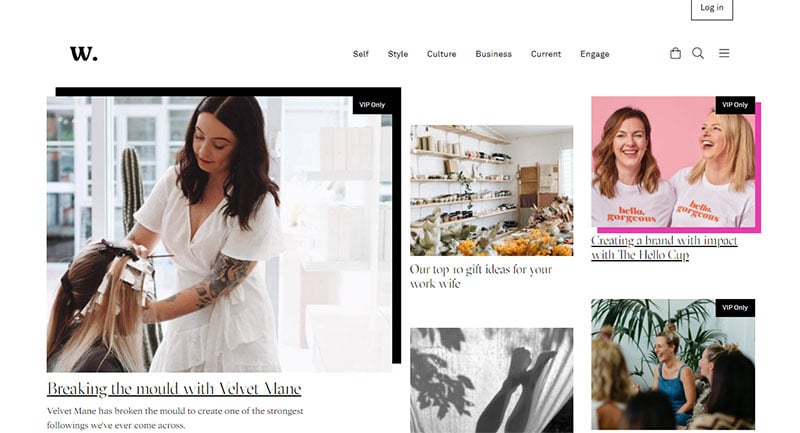 A plethora of information is contained and organized into a user-friendly interface on this Australian website with the use of a calming, pastel color palette.
Stefan Kaltenegger
John O'Nolan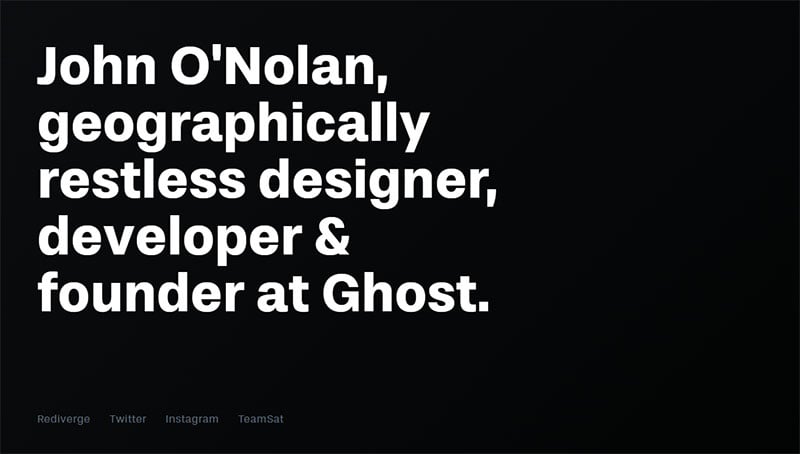 So simple that there isn't even a scroll bar., the main purpose of this site is to help consumers get in touch with the designer. With its minimal design features, it keeps its focus.
BrandLoyal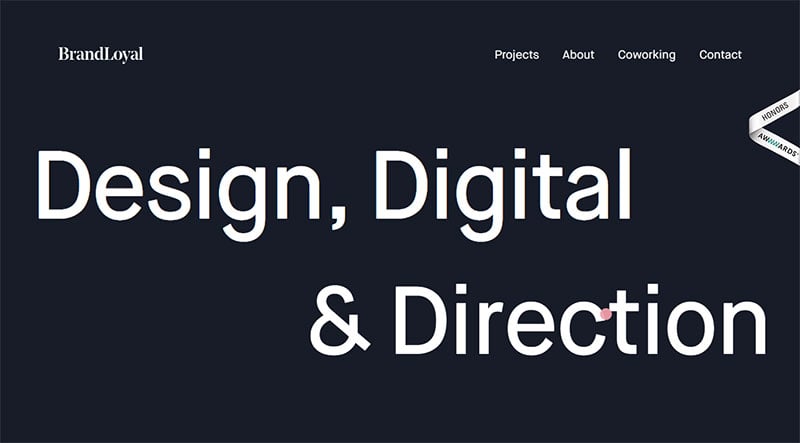 A limited color palette emphasizes the collaborative branding of this design shop.
Makhno Architects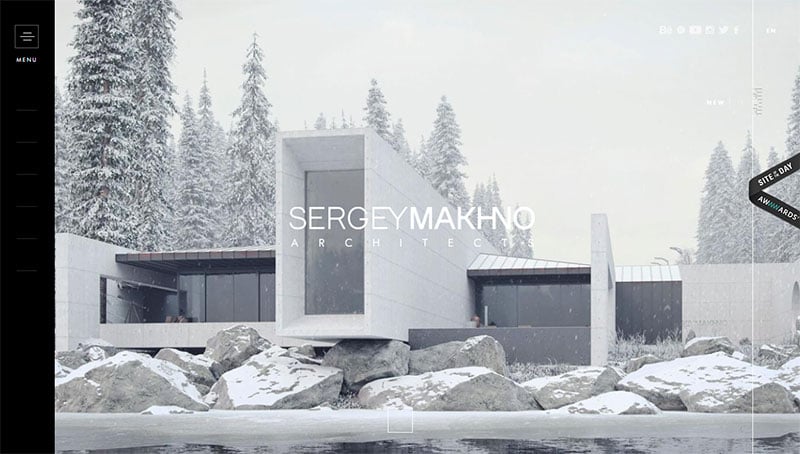 Colonization of Mars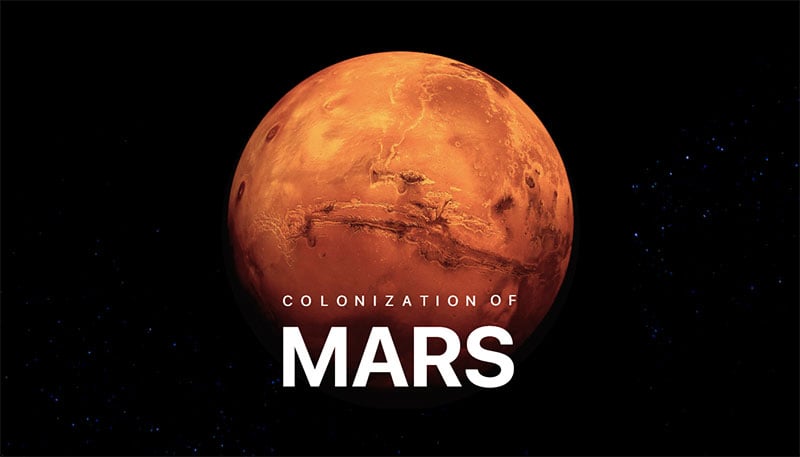 The design features used on this minimalist website take a complex idea and simplify it so that visitors can comprehend the ideas being conveyed.
DE CASTRO PILATES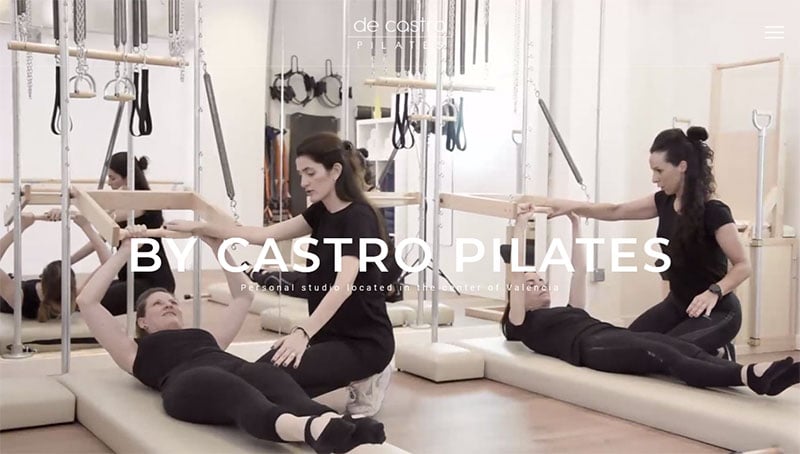 Perficient Digital Labs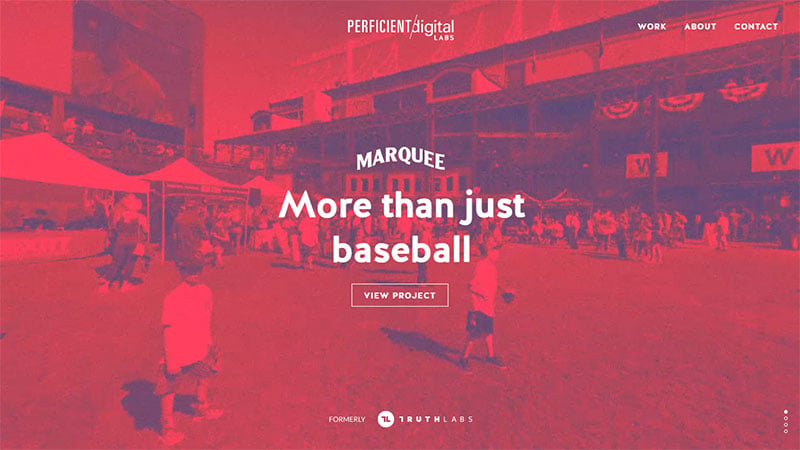 Combining the old with the new, this minimalist website takes a bold color pattern and vintage approach.
Rainy Mood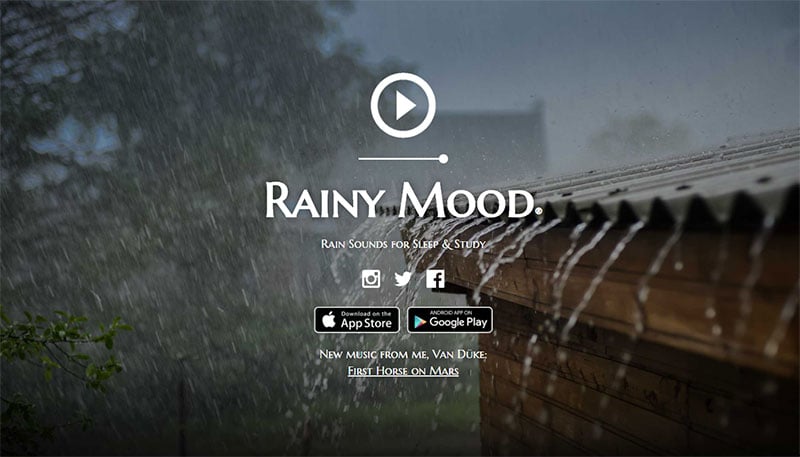 On this site, minimalism is combined with sound. The approach is very simple, with only one page. However, with multiple senses are involved in the experience, one page is all that is needed.
Melyon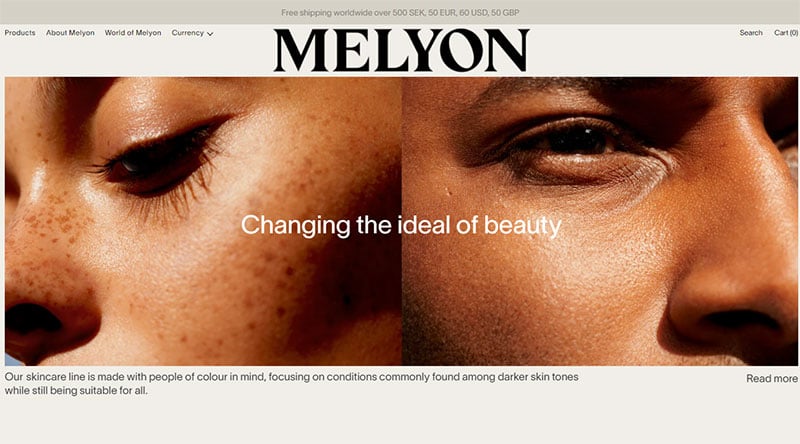 This minimalist website uses a simple yet bold design to promote their passion for inclusion in an exclusive industry.
Alto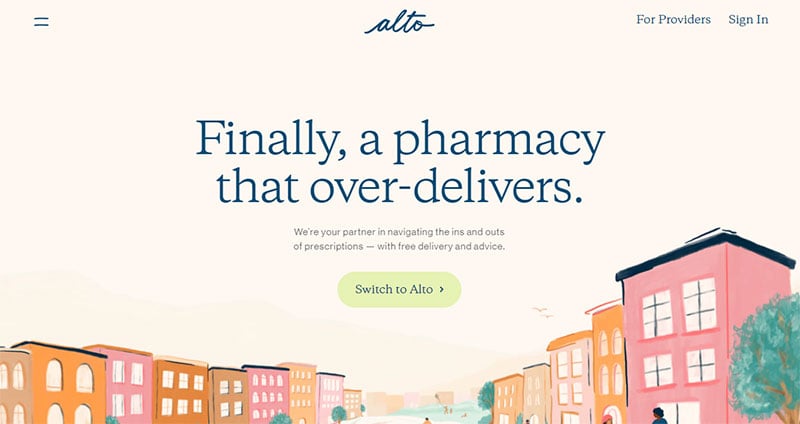 Providing exactly what people need from a pharmacy, Alto uses a simple, easy to understand interface in order to avoid the hassle of leaving home to get medications.
Mikiya Kobayashi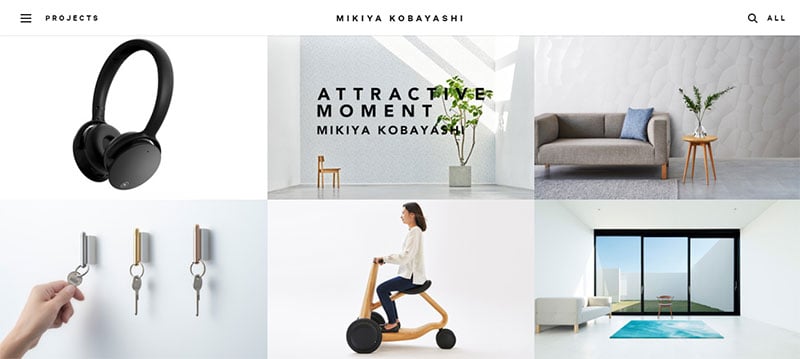 This designer lets his work speak for itself, recognizing that a flashy interface is not needed when the product design is enough.
Jurgen Hassler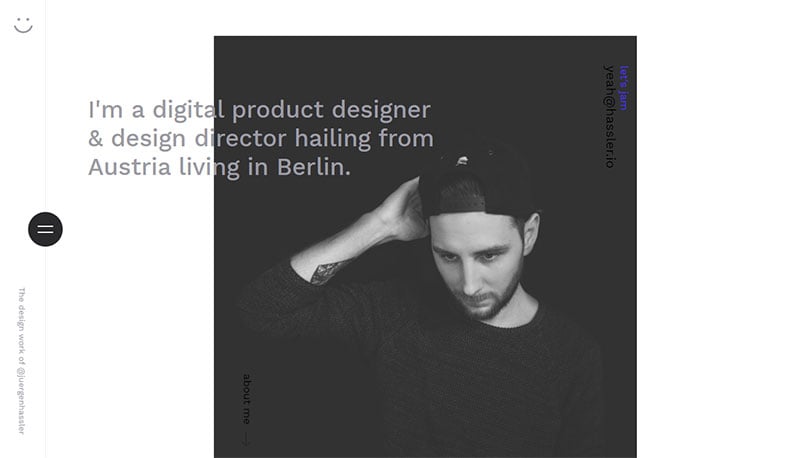 Keep the information at your fingertips. Just hover the cursor over a link to see the image representing the project.
Transformational Buildings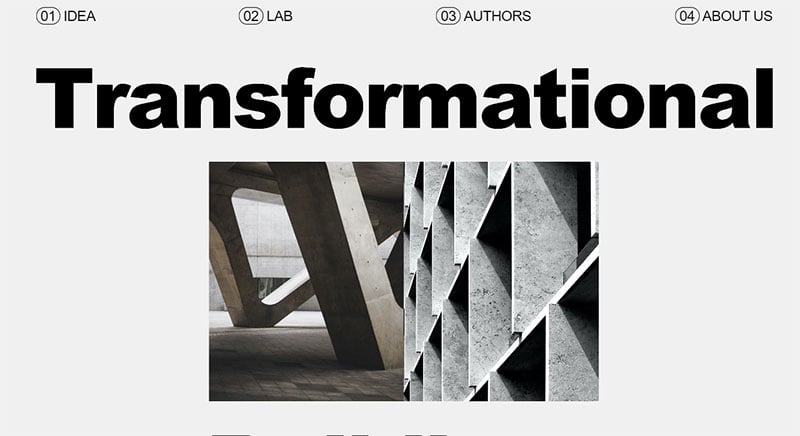 The classic typewriter script combined with the simple two-dimensional interface design project the idea the business is trying to convey, they have the answers to workplace design.
Sage Culture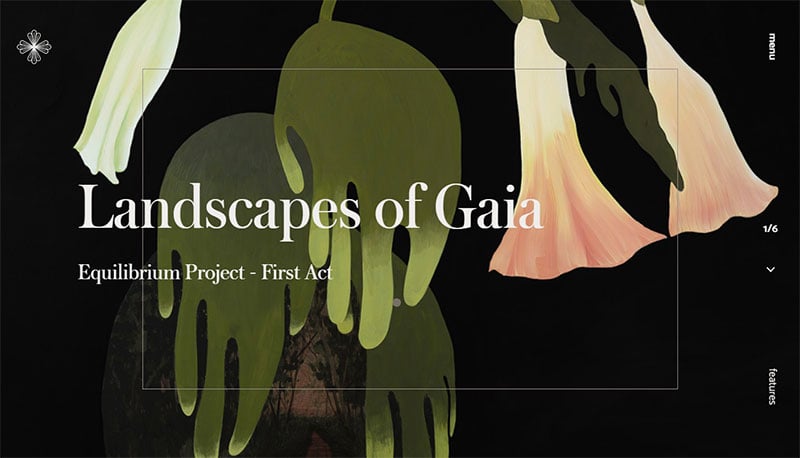 Dario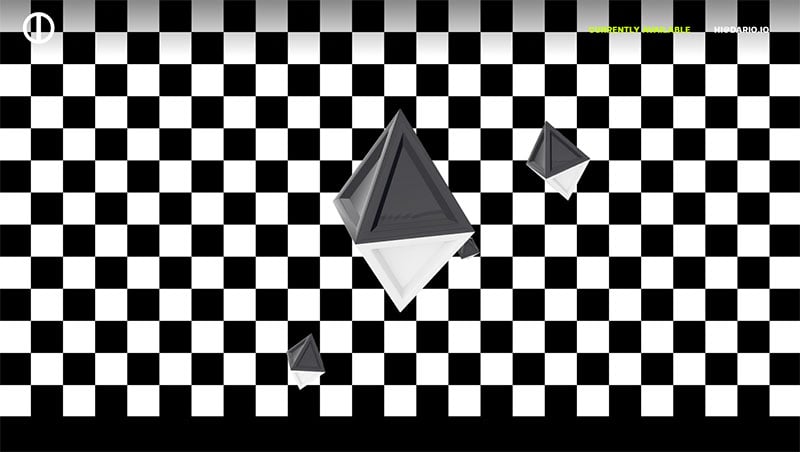 Dario has used his minimalist website as a way to showcase his design skillset while also introducing himself by means of a resume and portfolio.
Symbolset
This minimalist site draws in the consumer through interactive tools that turn typed words into icons. This approach ensures a pleasurable user experience and attraction of new visitors to the page, which will increase this website's awareness.
Wunderbucket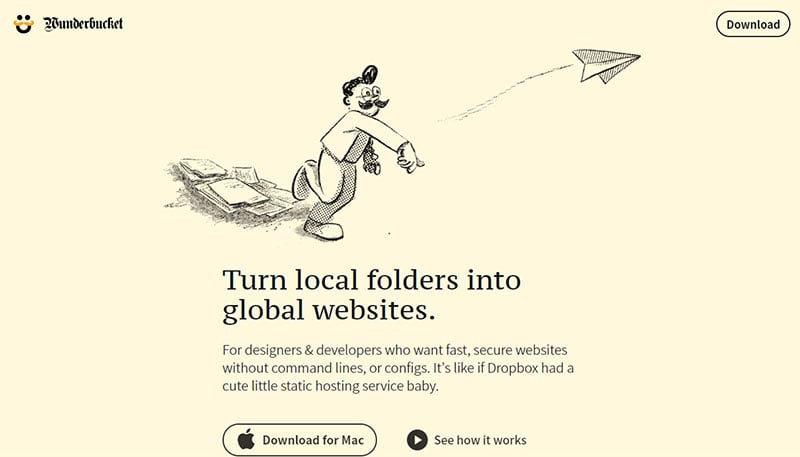 Simple design with vintage elements gives the site easy navigation and familiarity.
Veintidos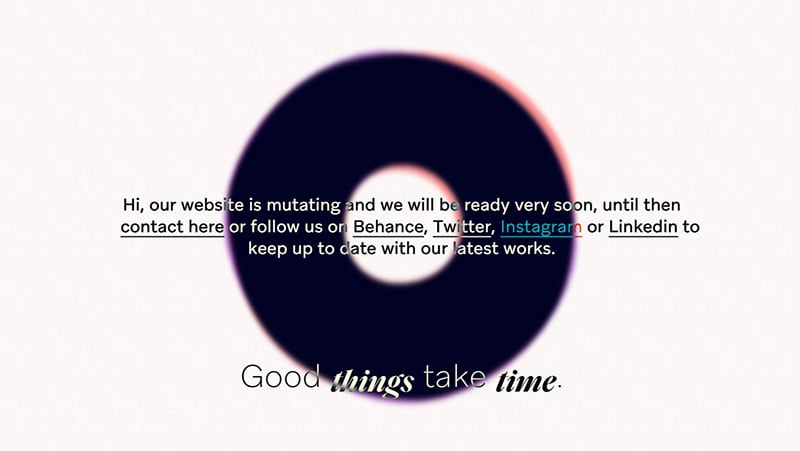 Agence Unité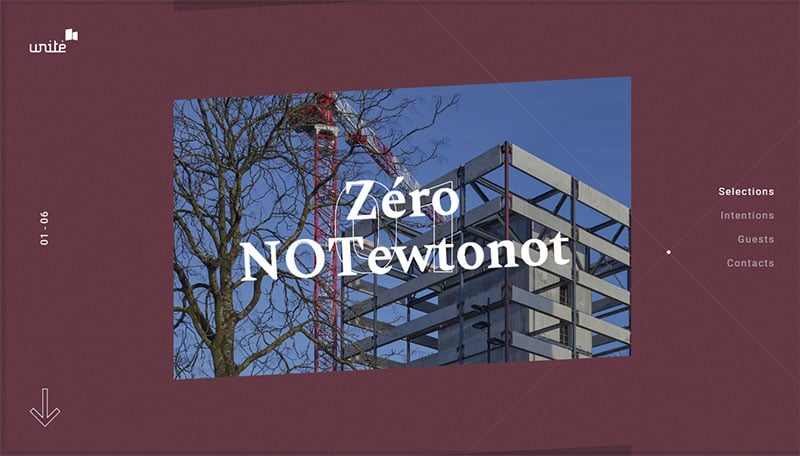 This minimalist website design is simple, easy to navigate, and uses photography to showcase their accomplishments.
Wingmen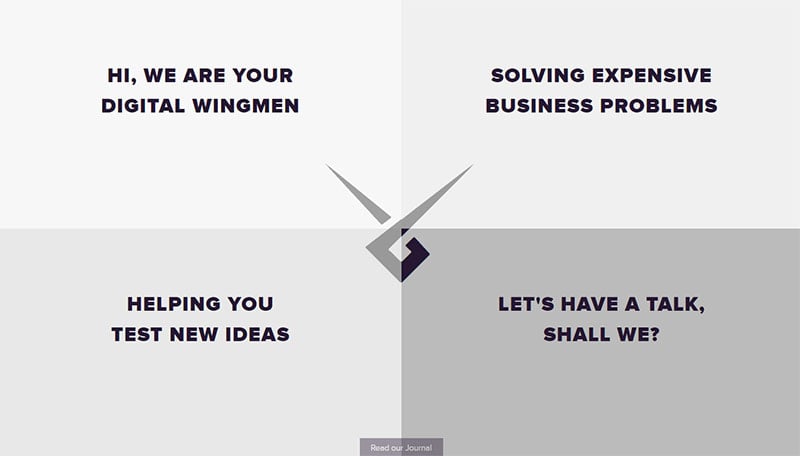 An excellent example of minimalism in web design, this site offers simplicity in action by lacking menus, widgets, and scroll bars.
Rubrasonic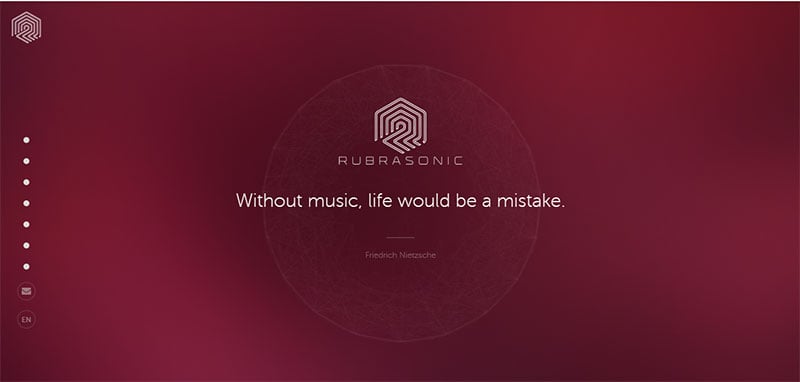 At first glance, this web design appears to be so minimalistic that perhaps it is incomplete. However, once visitors begin to explore, they are greeted with the features that employ multiple senses, thus creating a unique user experience.
Dexter Navy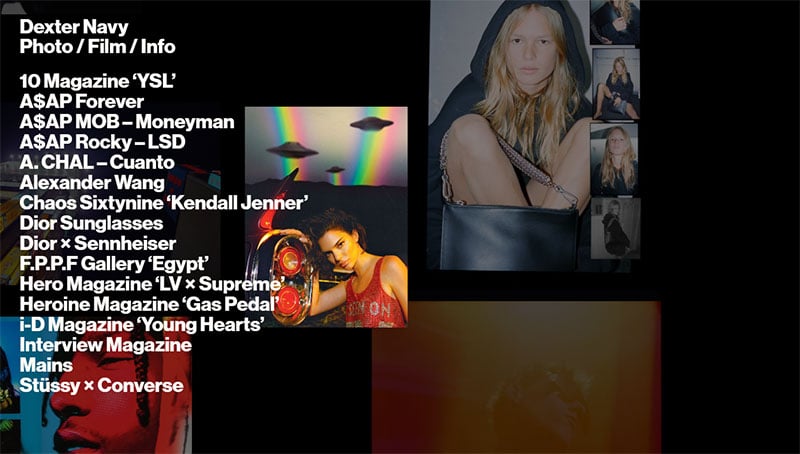 Anima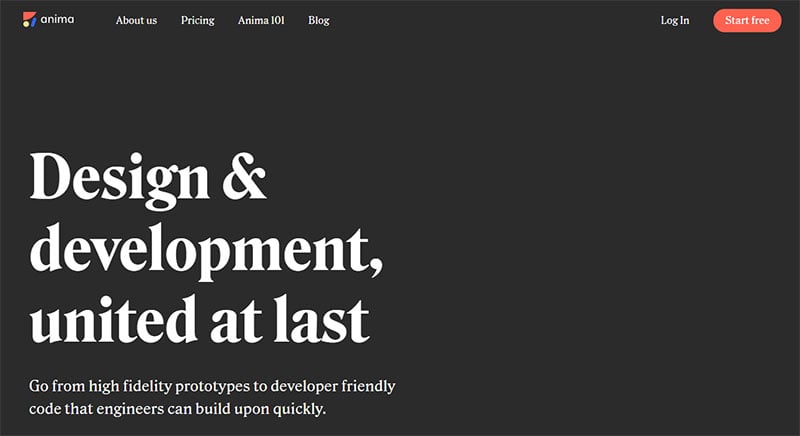 Ninia Azzopardi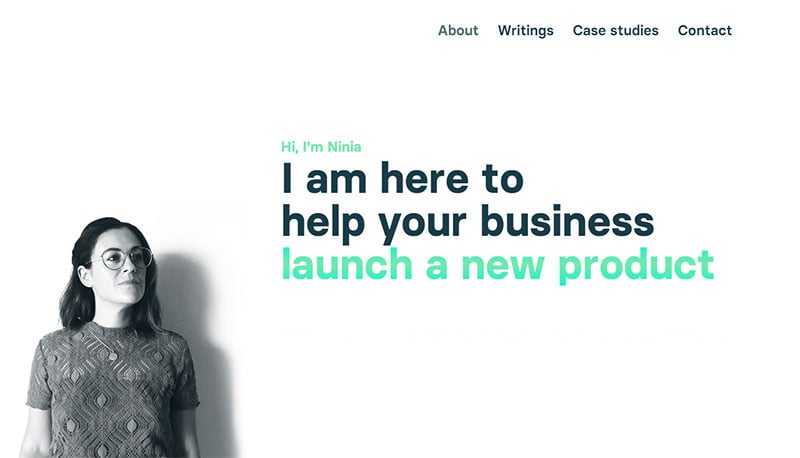 The lady in the bottom left corner that maintains eye contact when scrolling down is a unique detail combining the minimalist style of the page with a human touch.
Index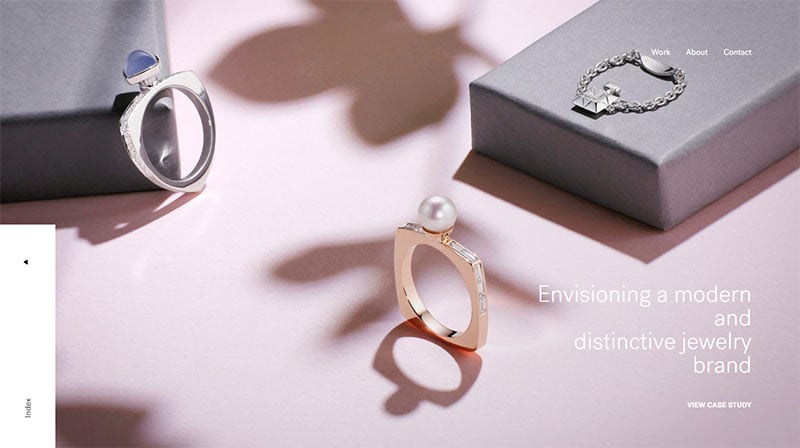 Zen Habits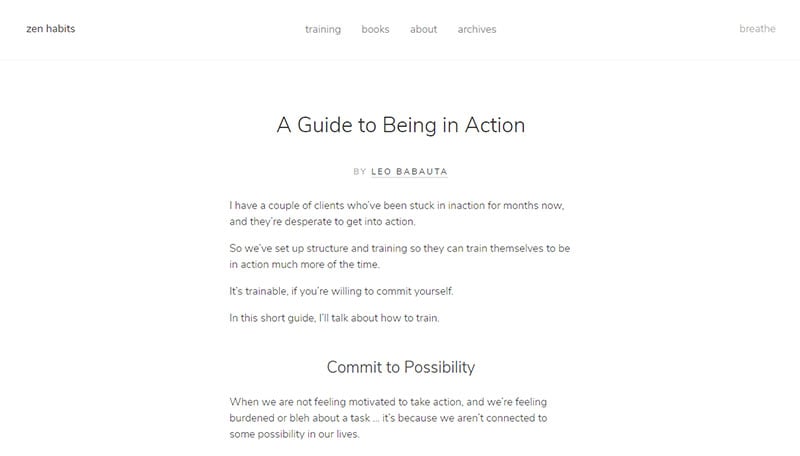 This site is a fine example of minimalist design incorporation in order to help visitors focus on what's most important. In this case: The blog posts. Ensuring always that only the most recent and relevant posts will be the first information visitors see when they enter the domain.
Atom
Producing the text editor everyone has awaited, Atom has created a hackable but approachable system using simple methods sure to make life easier.
Steven Mengin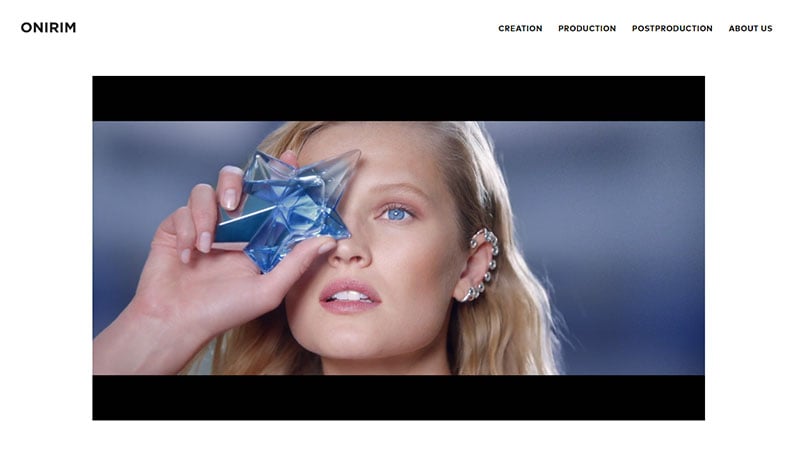 Vey & Associés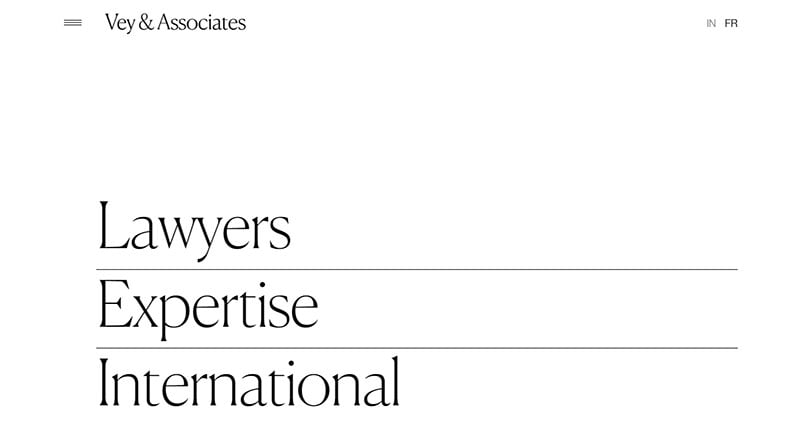 Their passion is criminal defense, promoting fundamental human rights, and complex litigation. They have much to handle, but they have it organized into a very sleek website design that emphasizes their main goals.
Palmio
Hugo Crozet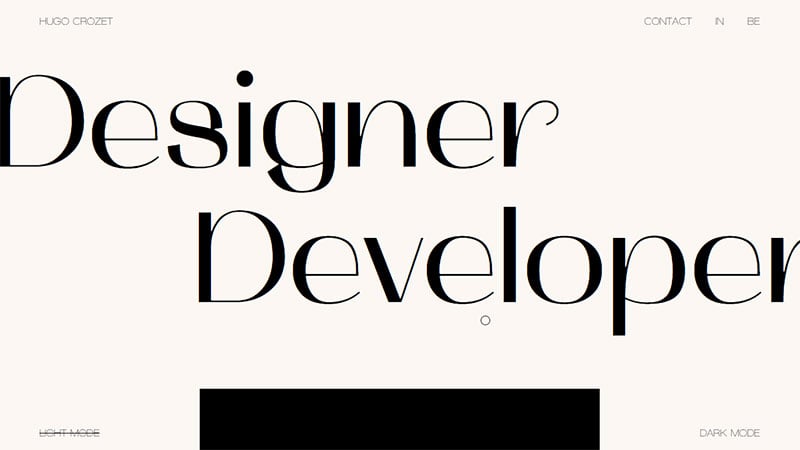 Designer and developer Hugo Crozet has taken advantage of his domain space by showcasing his various freelance accomplishments. Visitors to his online portfolio can see samples of his work and obtain his contact information for collaboration opportunities.
Victor Berbel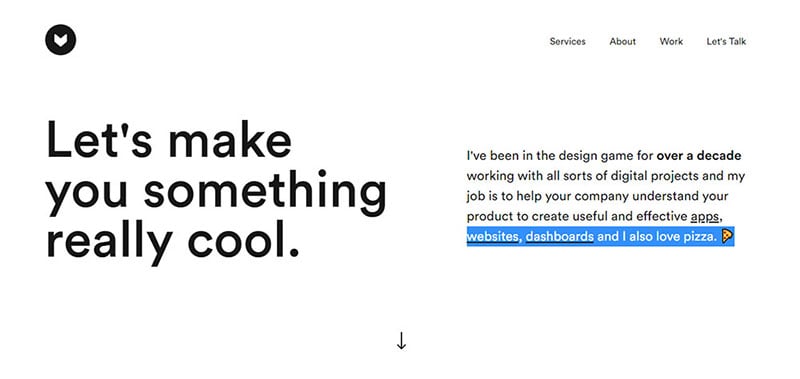 Victor Berbel would like to help every company better themselves through his understanding of digital products, application design techniques, as well as website and dashboard design. As can be seen from his portfolio, he seems very knowledgeable of high-quality website design.
Rotate Unique web design features draw visitors into this minimalistic website by providing innovative information placed against transformative background designs employing scenic color displays.
Blvck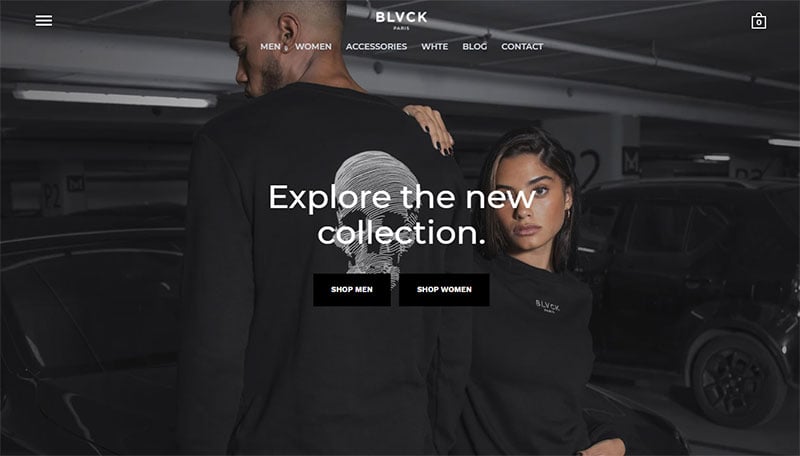 An online store can benefit greatly from a minimalist design approach, as is the case with this online store. Combining 2D textures with bold typography, simple color schemes, and statement imagery, this store has combined key elements of minimalism.
Lettuce & Co.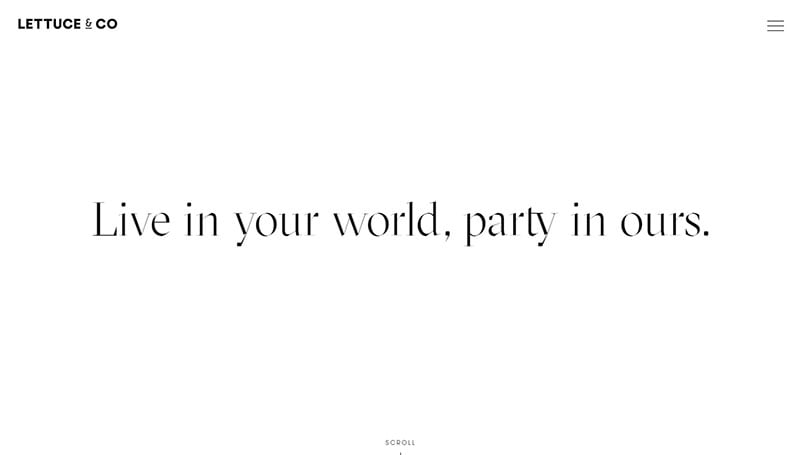 Sometimes, taking advantage of only one relevant aspect of minimalism is enough to make the point. In the case of this site, we can see the utilization of a technique known as "Whitespace" perfectly represented so the user understands the point of the information.
noisegen.io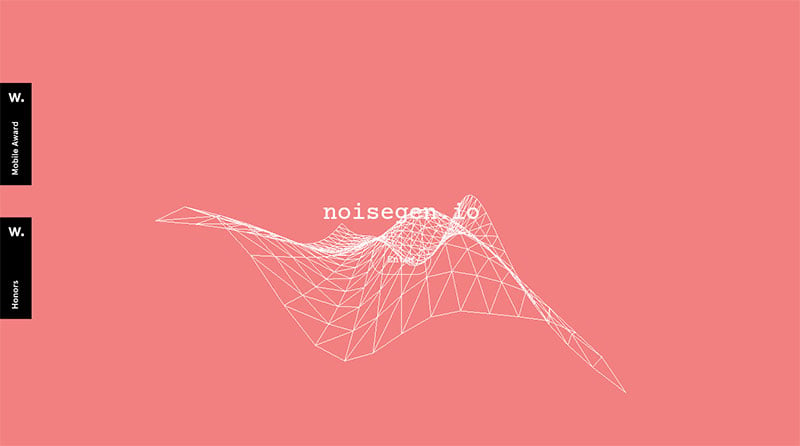 What better way to make coding fun than by using a minimalistic approach for your brand? That is what noisegen.io has done by allowing guests to create generative art through Perlin Noise. Once the guests have finished their projects, it can be exported onto their desktop.
Botot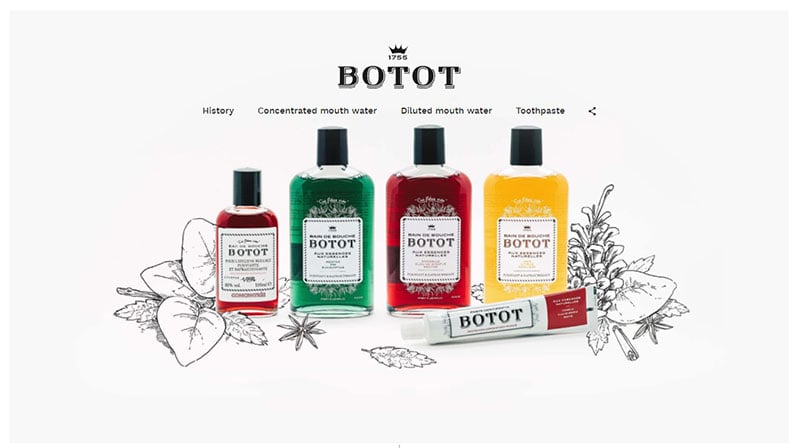 Gusto Wallet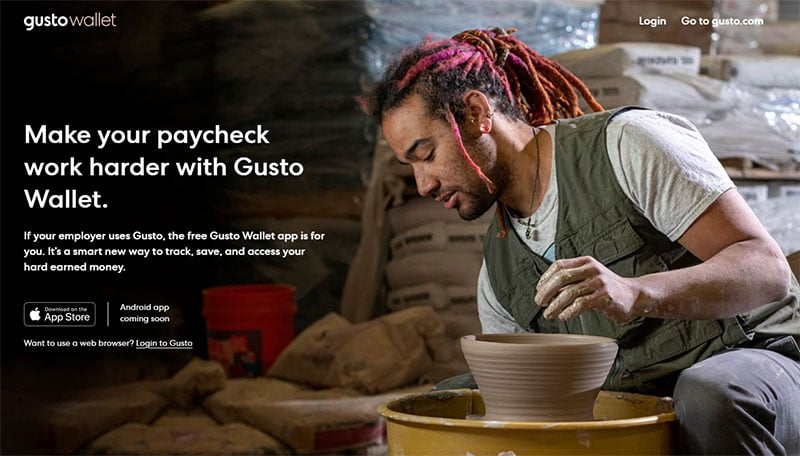 Minimalistic website design is especially useful for websites that need easy access across multiple platforms. Such is the case with Gusto Wallet. Keep track of your paycheck with their uncomplicated design features.
Measponte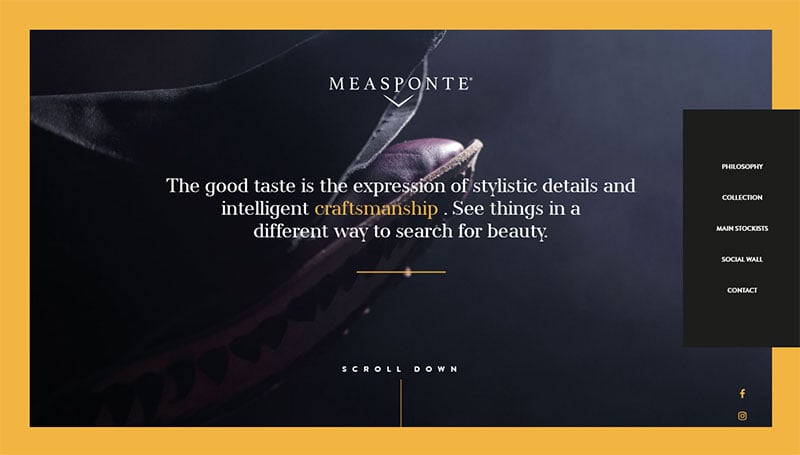 Evoulve
The design features implemented in this minimalist website encourage the visitor to explore the possibilities. This futuristic approach will make guests feel they have entered a new world in which they control the elements. Bold colors and straightforward typography are sure to create a distinctive user experience.
Koval Web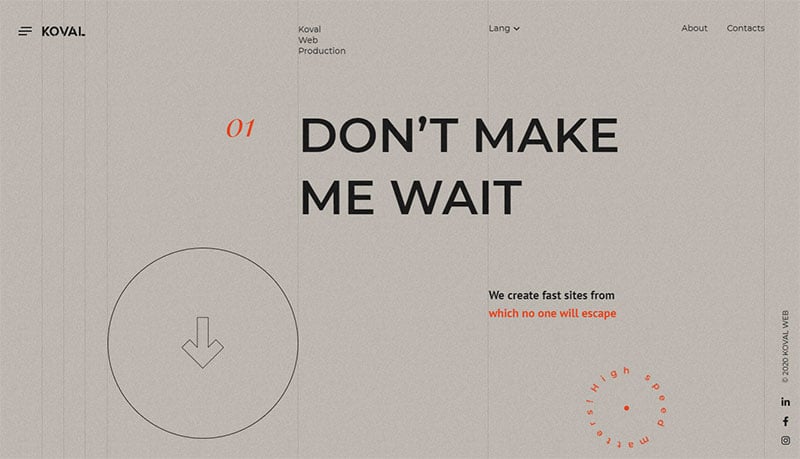 This bold, new-age generation company does not fit into the idea of a mainstream framework. Through the design of their site, they have shown their uniqueness and idiosyncratic nature by employing minimalist features.
Worth It Docs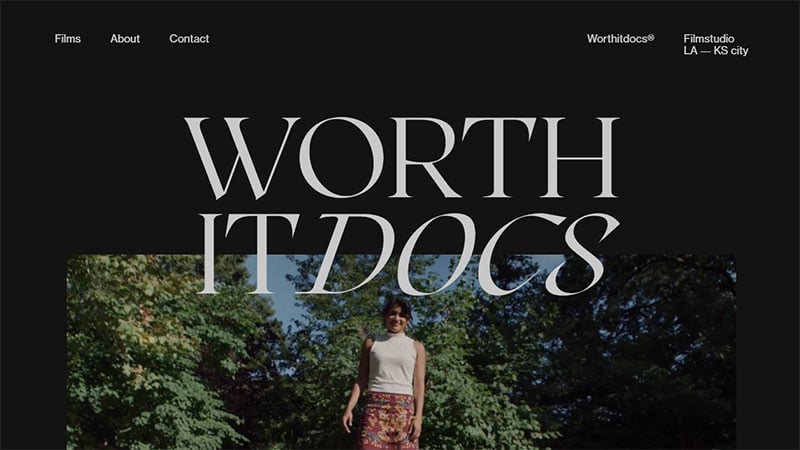 This video production, post-production, and directing company based in Los Angeles, California creates powerful documentary films. Guests to their site can enjoy a wide array of samples for an idea of the kind of immaculate and fine creations to be expected.
Loeven Morcel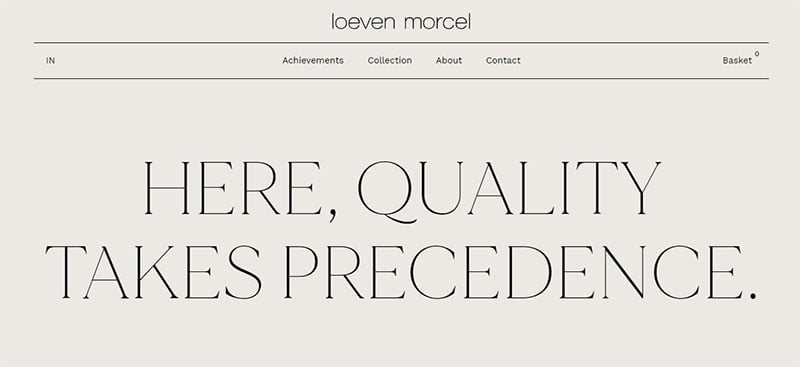 This is a Montreal company manufacturing high-end custom furniture since 1991.
Hugo Maury

This freelance digital art director has implemented fast-paced imagery to captivate guests upon their arrival to his minimalist website.
Raycast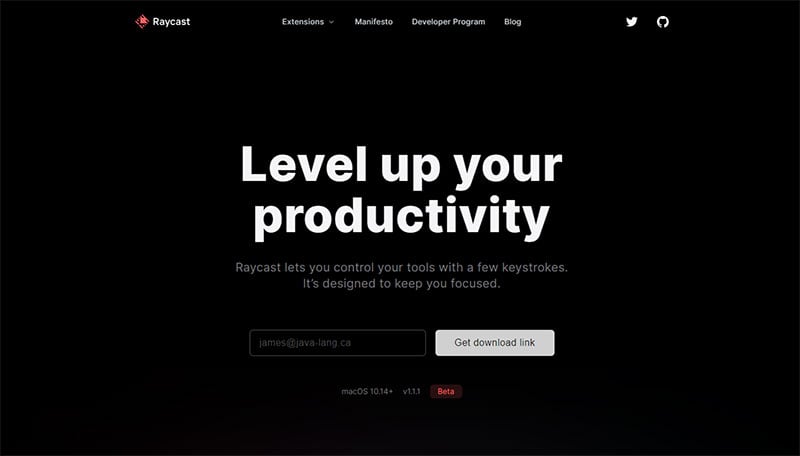 With fewer keystrokes, but more control, Raycast is designed to help keep the focus with the use of simplicity.
Sendamessage.to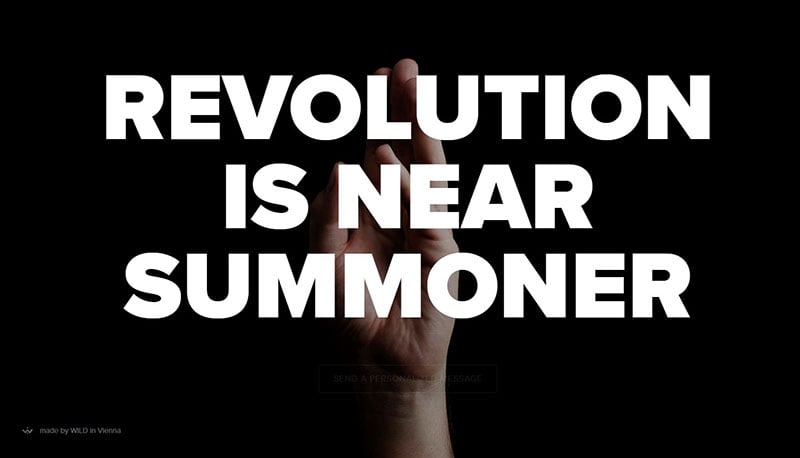 This unique online tool is one of the easiest ways to communicate with your family and friends. Its straightforward design, as well as the specialized typography that provides a human touch, add to its simplicity.
Preet Dalal – Designer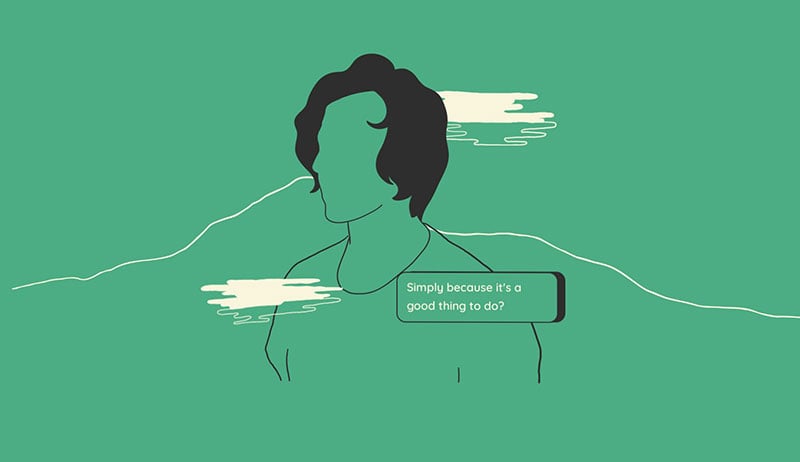 This site showcases a minimalist portfolio that breathes a breath of fresh air into its conversational design.
Femme Fatale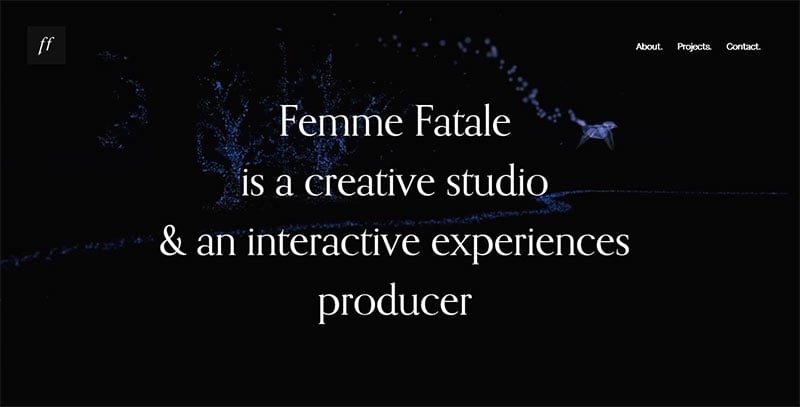 Femme Fatale is a minimalist website with a fashion-forward approach combined with a human touch. This website offers visitors a friendly and unique user experience.
Johann Lucchini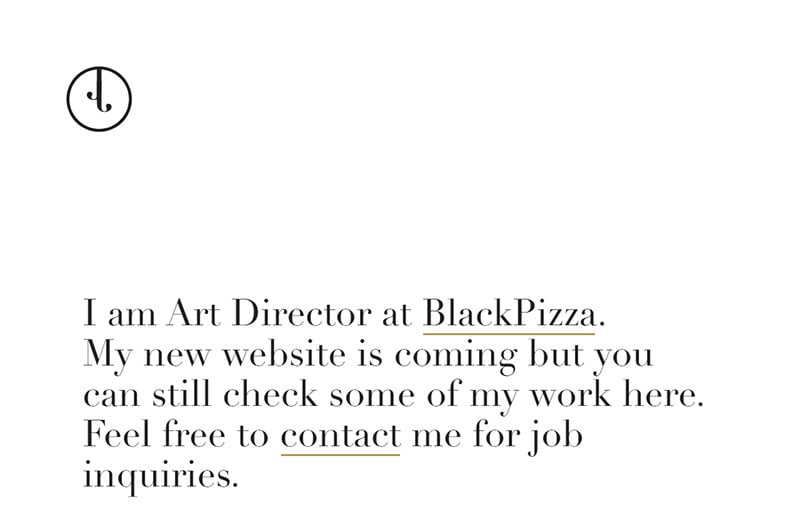 Providing services in the web development space, Johann Lucchini claims his homepage is in the process of being developed. However, the temporary page exudes minimalism through its black, grey, and white color palette.
Aerial
This is the last one of these minimalist websites. Tracking and offsetting your carbon footprint is possible with Aerial for iPhone.
Is minimalist web design right for your business?
Minimalist web design has become the newest movement.
Clean, efficient, and straightforward websites are now the best way to attract attention to the most important features. Minimalism applied to web design is the balance between excellent user experience and a sleek, elegant interface.
Minimalist web design does not mean sacrificing content. Instead, the goal is to emphasize the content that is relevant to the consumer.
There are many attractive features of minimalist web design. Easy navigation, a simple interface, and clean aesthetics will ensure many visitors to your domain. Minimalist web design takes a brand and builds it around the needs of the consumer.
Why are minimalist websites so successful?
Less clutter
Efficient communication
Straightforward branding
Less maintenance
Seamless transference across platforms
Improved user experience
Better conversations
FAQs about minimalist websites
1. What is a minimalist website design and why is it important?
Simplicity, clarity, and utility are given priority above overt adornment and complexity in minimalist website design. It seeks to provide only the components that are absolutely necessary for the user to engage, browse, and complete their tasks on the page.
A minimalist layout can enhance user experience, speed up website loading, and provide accessibility for a larger range of users.
2. What are the key elements of a minimalist website design?
Simple color schemes, legible text, lots of white space, and sparing use of images and graphics are the essential components of a minimalist website design.
With a focus on the most crucial areas of the website, navigation should be simple and easy to use. A logical flow that leads the user through the website's layout is essential.
3. How can I make my website more minimalist without sacrificing functionality?
Start by deleting any extraneous items, including extra photos or decorative elements, to make your website more minimalistic without compromising functionality.
Prioritize simple navigation and organizing, and streamline your color scheme and typography. To achieve a neat, uncluttered appearance, think about employing negative space. To ensure that the website still has all required functions, extensively test it.
4. What are some examples of successful minimalist websites?
Successful minimalist websites include those from Google, Apple, Dropbox, and Basecamp, to name a few. Each of these websites uses a straightforward, clean style that draws attention to the site's most crucial components. To make the experience streamlined and simple to use, they employ crisp font, negative space, and little to no use of images and graphics.
5. How does a minimalist website affect user experience?
By facilitating rapid and effective task completion and making it simpler for users to find what they need, a minimalist website can significantly enhance user experience.
The straightforward layout might lessen cognitive strain, allowing users to concentrate on the site's most crucial features. The user experience may also be enhanced by a minimalist design, which can also speed up page download time.
6. Are there any specific colors or fonts that are commonly used in minimalist website design?
Black, white, and various shades of gray are typical hues used in minimalist website design, combined with sparingly utilized splashes of color.
Normally, sans-serif fonts are preferred over serif fonts because they are more readable and easier to read. Negative space and straightforward, clean typography are frequently used in minimalist designs.
7. Can a minimalist website design work for all types of businesses?
Although many different types of businesses can benefit from a minimalist website design, not all can benefit equally.
A minimalist strategy might not be advantageous for businesses that depend heavily on visual content or on an elaborate design. However, a minimalist style can work really well for companies that value functionality, clarity, and usability.
8. How can I optimize my minimalist website design for mobile devices?
Prioritize a responsive design that adjusts to various screen sizes to optimize your minimalist website for mobile devices.
Use simple navigation and legible typography, and make sure all required functionality is readily available from a mobile device. To make the website more usable and accessible on mobile devices, think about implementing hamburger menus or other mobile-friendly navigation choices.
9. How can I incorporate white space into my minimalist website design effectively?
Finding a balance between the objects on the page and the space between them is necessary for properly incorporating white space. To give the website a tidy, uncluttered appearance and bring attention to the page's most crucial components, use white space. To establish a visual hierarchy, think about utilizing wider margins, white space between paragraphs and images, and padding around items.
10. What are some common mistakes to avoid when designing a minimalist website?
When creating a minimalist website, common mistakes to avoid include sacrificing functionality for minimalism, relying excessively on negative space, and failing to infuse the design with personality or brand identity.
To guarantee that the website effectively portrays the business and its values, it's crucial to find a balance between simplicity and usability. To make sure that the design fulfills the needs of the target audience, it's also crucial to properly test the website and take user input into account.
If you liked this article about minimalist websites, you should check out this article about website footers.
There are also similar articles discussing parallax scrolling, website color schemes, cleanest website designs, and website animation.
And let's not forget about articles on coming soon page design, modern website design, one page website, and creative websites.
The Best Simple and Efficient Minimalist Websites (104 Designs)