For an online entrepreneur or freelancer having a portfolio of their work is vital. A portfolio showcases their skills and talents to prospective customers or clients.
Regardless of a portfolio's professional output, it is the first impression that counts. A website with unnecessary backgrounds or disorganized buttons and menus can lead to a loss of visitors.
Having a ready-made portfolio template can help to save time. It eliminates the need to create one from scratch.
So choosing a portfolio website template should be a priority.
This article looks at 60 free and premium portfolio website templates. They are appropriate for freelancers, agencies, personal portfolio websites, or online businesses.
Each has different specifications and features providing for individual needs and preferences.
Premium Portfolio Website Templates with Premium Features
Photographer Website Template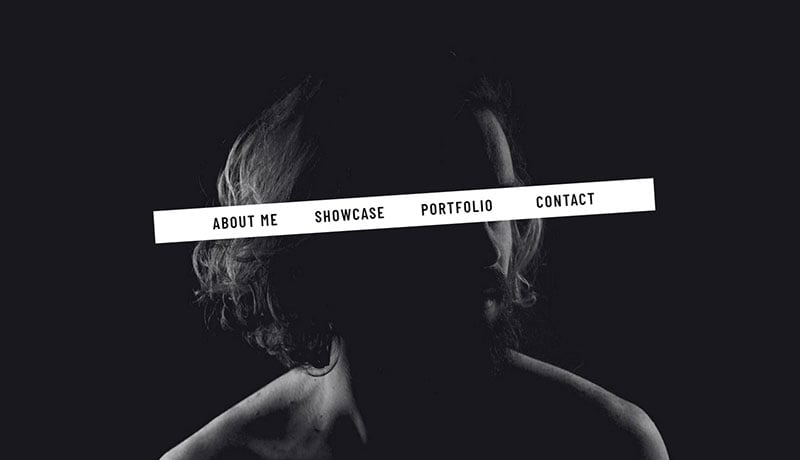 This template has a unique design. The hover effects and transitions make the design more engaging.
It has four main menus for presenting the essential details on your website.
Modern Portfolio Website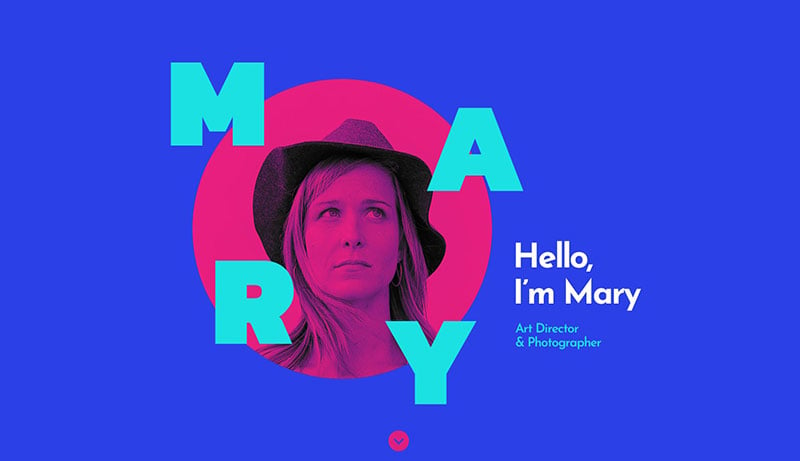 This one-page template is modern and chic, making it attractive to visitors. It allows users to give potential clients all the information they need to book your services.
Simone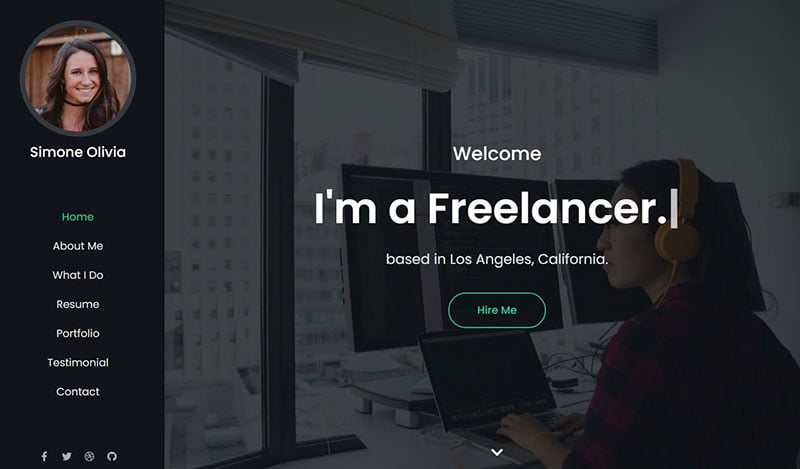 Create a resume, CV, and vCard through this Simone template. It is Bootstrap-based, making the overall design very modern.
This template focuses on the UI and page's precision. It is the perfect option for freelancers, engineers, and newly-established architects.
Minimal Portfolio Website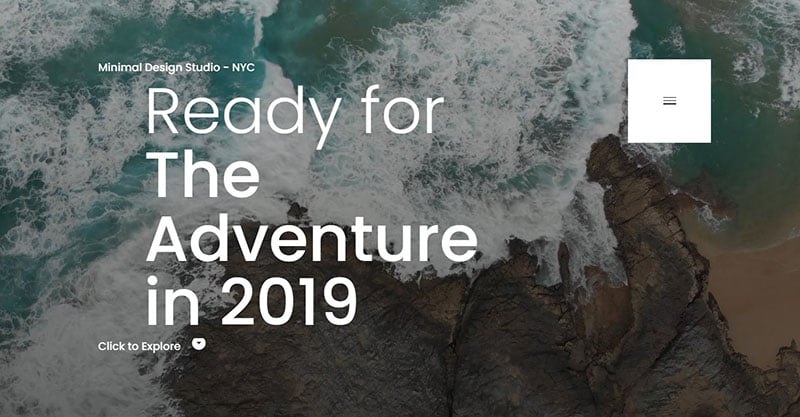 The page design of this template is simple and easy to understand. It has a hamburger menu on the right side with associated sub-menus.
These provide visitors with further information about the product or service.
Niftyfifty Photography Theme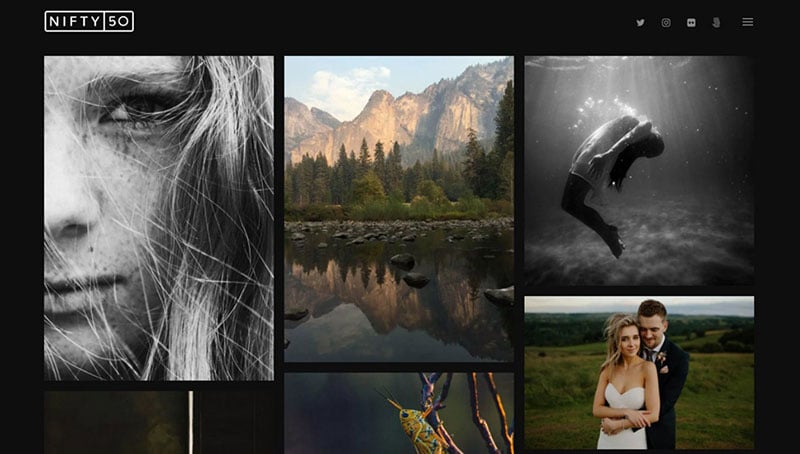 This template is suitable for entrepreneurs such as photographers or graphic designers. It enables users to present their portfolio in style.
There are two color modes to choose between, a black or white theme. Its pages are search engine optimized to enhance traffic.
Its additional features further improve the UX design. Smart image rendering contributes to the page's overall visual appearance.
Clear Cut Portfolio Website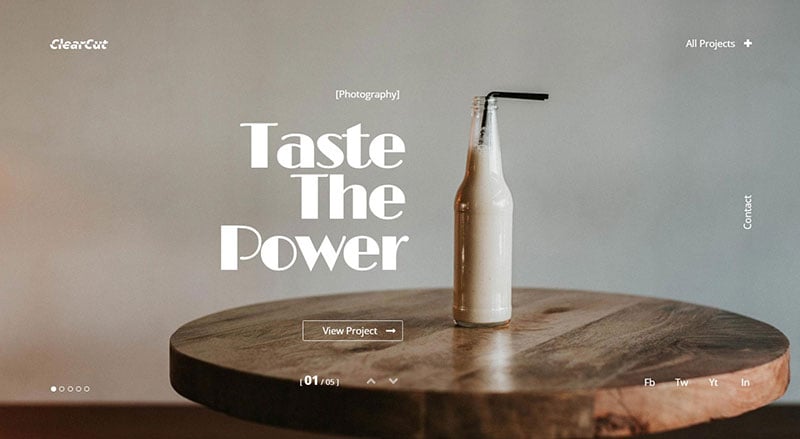 This portfolio website template has all the necessary tools to present your completed projects.
Users can customize everything to match their business background. Visitors can view different pages with ease.
Kitzu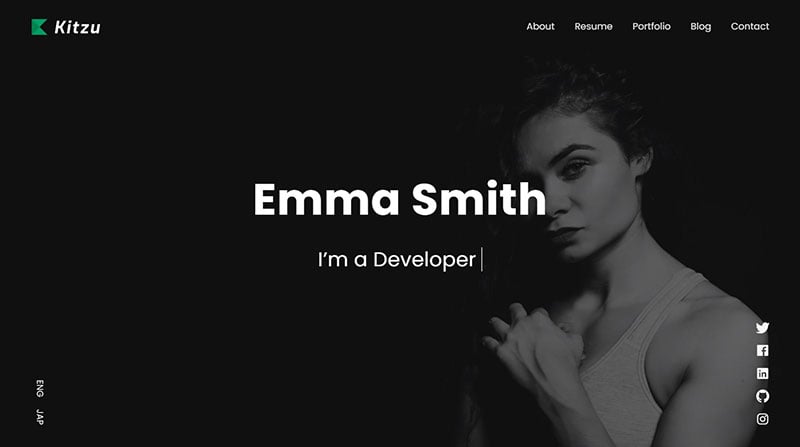 This works well for photographers, illustrators, artists, freelancers, coders, developers, or graphic designers. The unique and premium features allow users to better showcase their portfolio.
Moreover, this template is creative and responsive. Visitors can navigate through the pages without difficulty.
It has organized files and codes that allow for full customization.
Justin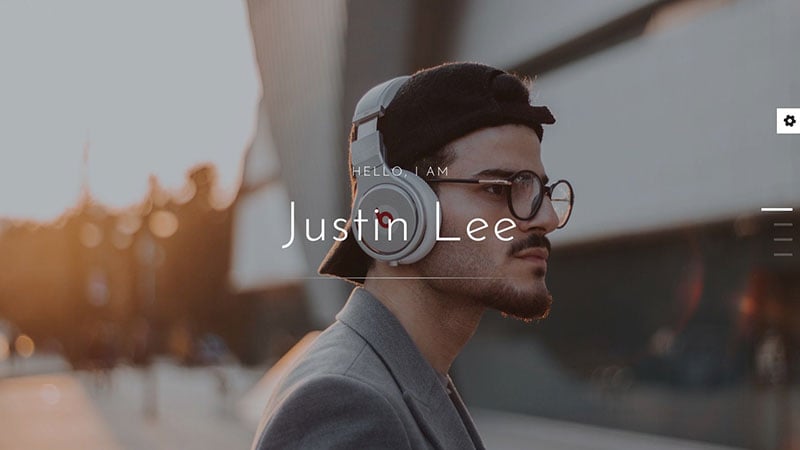 A clean and minimalistic template that is useful for presenting a personal portfolio. The organized and responsive design allows visitors to scroll through pages and find menus with ease.
Freelancers, agencies, and startup businesses can use this to showcase their experiences and successful projects.
Runaway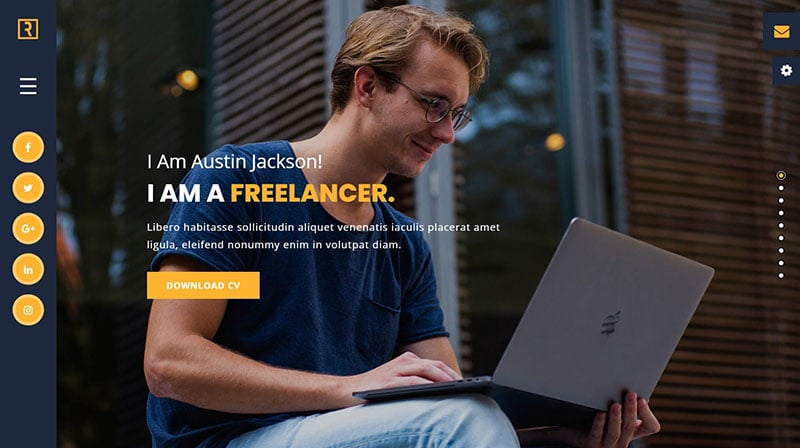 If you want to make a mark in the online marketplace, this template is ideal. With its creative design, it's possible to do everything according to your taste.
Droow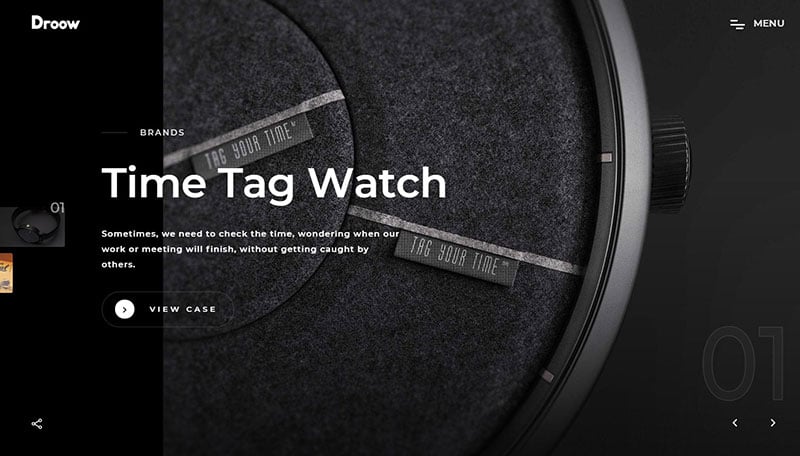 Photographers, illustrators, and graphic designers want a unique concept to present their skills. This Droow template highlights successful projects and professional experiences.
It gives a creative touch to your portfolio and makes it stand out among the rest.
Phoenix

This is a Bootstrap-based template. It is 100% responsive, with modern features and functionalities.
Users can create a single or multi-page feature for their portfolio. Premium features include full-screen video, full-screen parallax slider, and full-screen background.
An optional feature included in this template is the 'Coming Soon' page with a countdown.
Starlight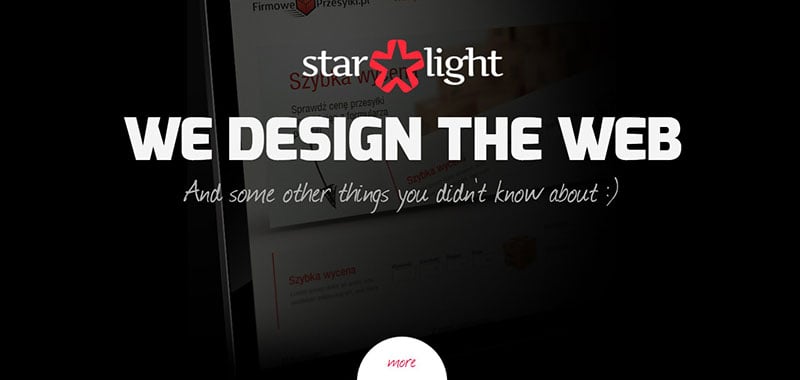 Starlight offers two variants, a movie background or a fade effect slider homepage.
For a simple appearance opt for the movie background. However, the fade effect slider gives a unique blend to your portfolio design.
For those running a small business or creative agency, this template is a good option.
Rhye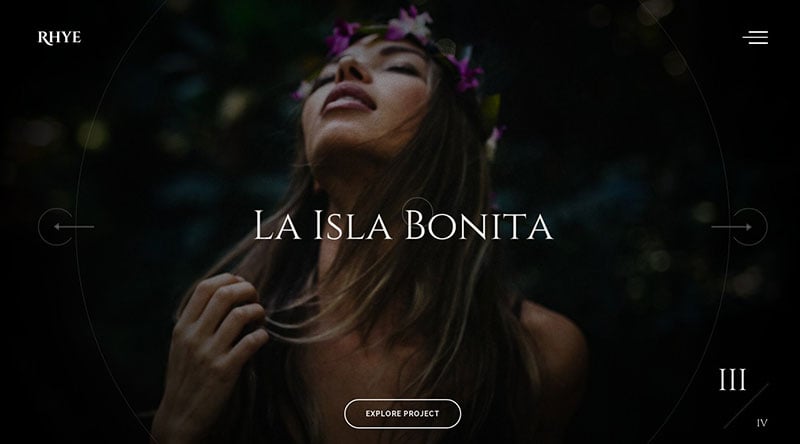 This template is an AJAX-powered HTML5 template. It works great for production studios, creative agencies, photographers, and graphic designers.
What makes this template stand out is its AJAX page transitions and the modern WebGL effects.
Ohio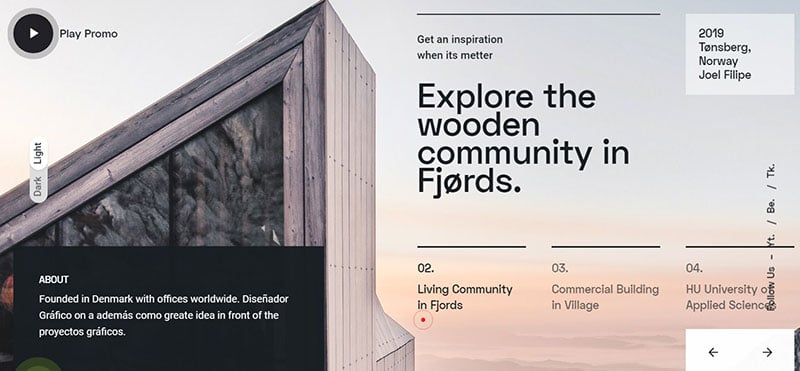 The Ohio template can help to provide an excellent visitor experience. The pages load fast and site visitors from other countries can change the language.
This is an organized template that caters to the needs of freelancers and businesses. Its impressive features and designs will also help to increase website traffic.
Atlas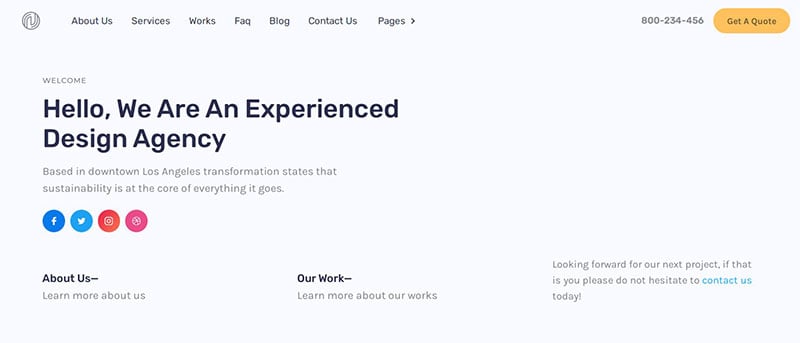 Atlas provides a professional design, particularly suited for an agency website. The multiple pages have various backgrounds to choose from to match the business image.
It looks sophisticated, with a clean, white interface.
Leverage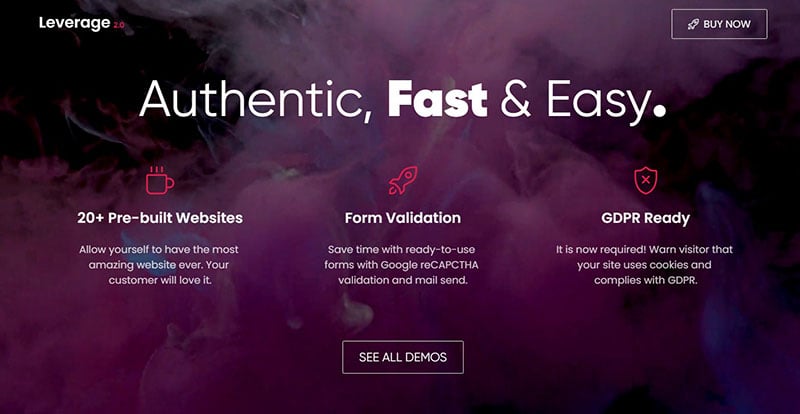 This template focuses on the website's usability and performance. It is Bootstrap 4 based.
Leverage comes with ready-made content for immediate use. Or users can rewrite the content to suit their preferences.
Stukram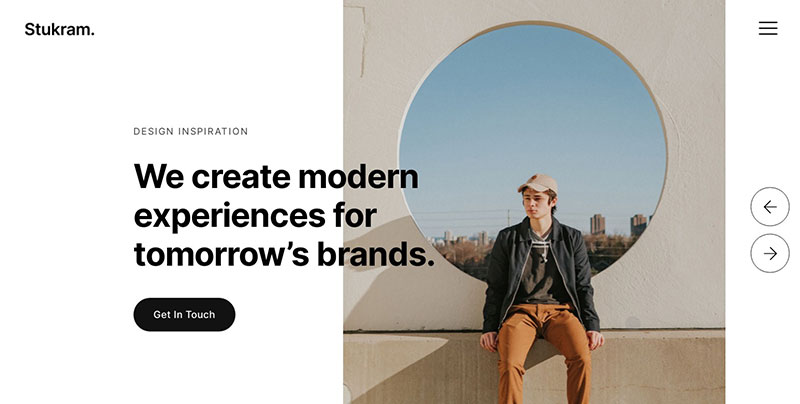 Designing a portfolio that makes a good and lasting impression can be challenging. However, with Stukram's latest features users can achieve this goal.
It has AJAX page transitions which create a unique and eye-catching effect. Furthermore, there are different page layouts to fit any theme.
Avo
Avo has the essential functionalities to customize your portfolio website pages. The well-organized, clean codes ensure that editing is not a challenging process.
Kurt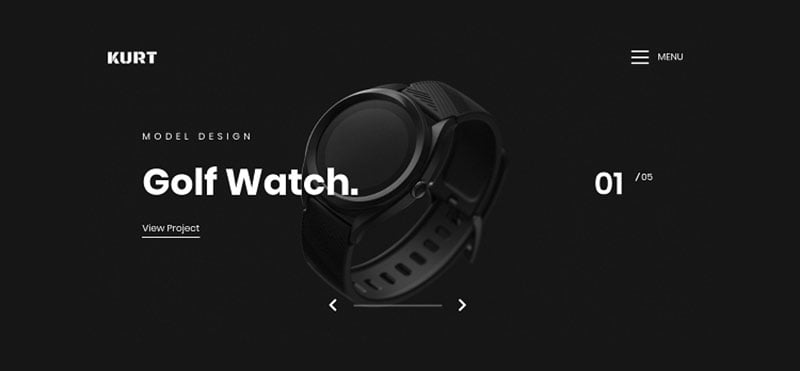 The hamburger menu in this template ensures that the website is neat and organized. The transition effects allow visitors to hover through the menu and page sections.
Display all social media links and contact details in the hamburger menu section. Use the full-screen slider to highlight successful projects and works.
Portfolio Air. HTML5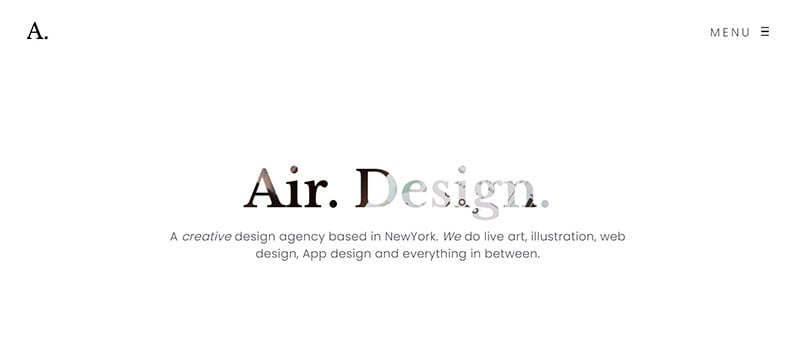 With a minimal and clean design, visitors can scroll and navigate menus with ease. Multimedia will load fast when using this template.
Develop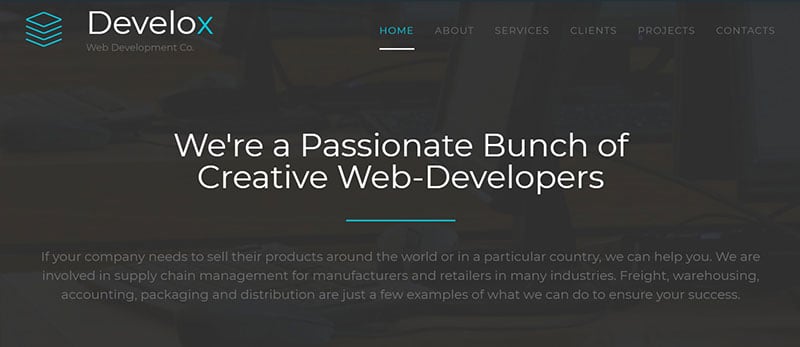 The main target of this template is an agency or web developer. Its features include uniquely-shaped buttons and a monochrome color palette.
This template is customizable, ensuring that the website reflects the users' personality.
It has social media icons and a newsletter opt-in. This enables visitors to get in touch and become potential leads.
Berlin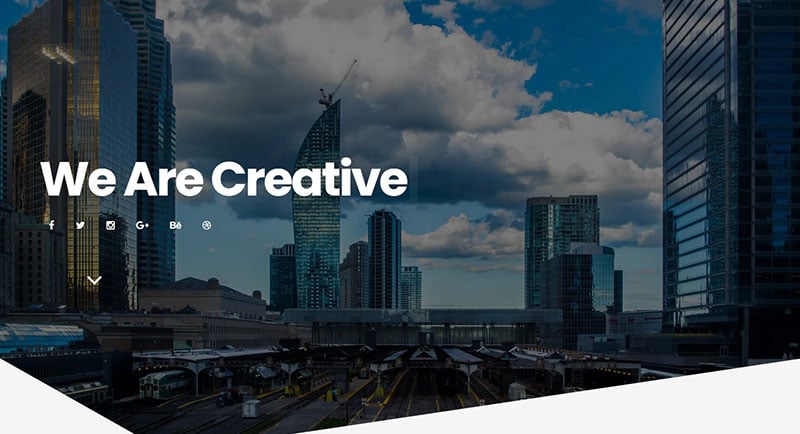 This simple template provides all the essential features to meet your portfolio needs. Its clean background allows users to design a website based on their business nature.
Outdoor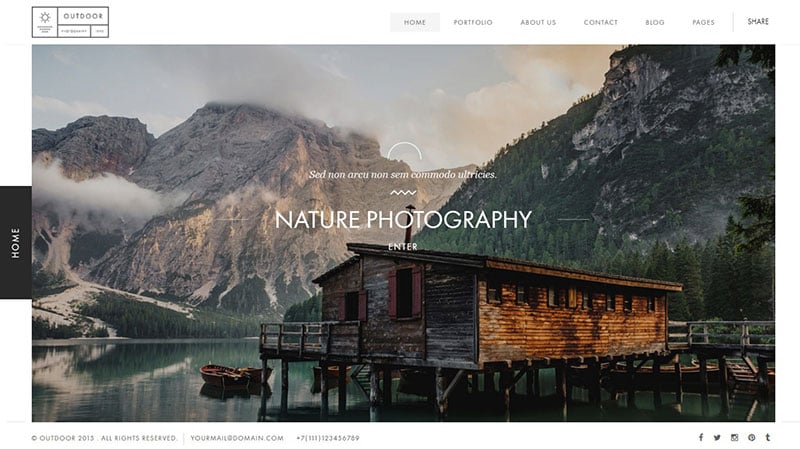 Photographers and designers can use this for their website.
Kalvin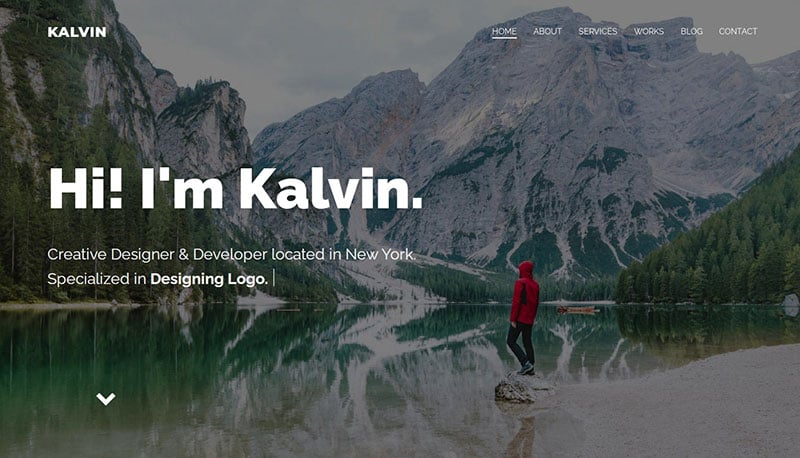 This template is Twitter Bootstrap-based. It works well for agencies, freelancers, web designers, illustrators, photographers, and many more.
Customization is easy thanks to the clean code and organized files.
Free Portfolio Website Templates with Basic Features
Having free portfolio templates doesn't mean settling for less. The following templates meet the business needs of those starting as entrepreneurs.
Agency
This template is perfect for those starting an agency. Solopreneurs looking for the feel of an agency theme can also make use of this template.
The simple navigation and clear call-to-actions entice visitors to purchase your services. Its design is unique, and visitors can scroll through the page without any problem.
Apollo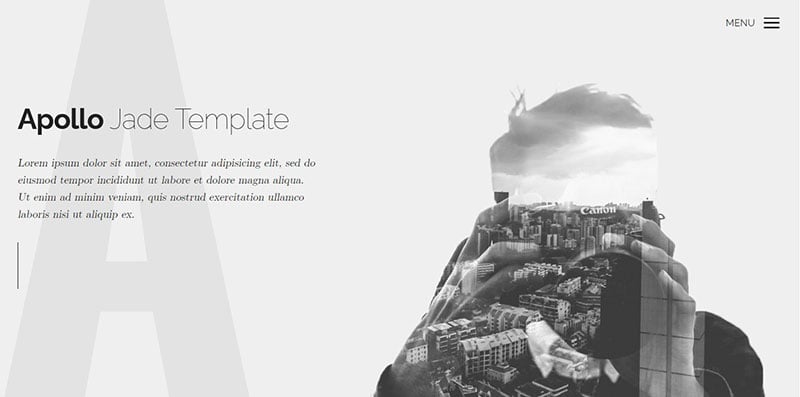 This one-page web template presents your portfolio right away. It is most suitable for photographers and designers who need to show their work first hand.
Its simplicity will help to win more clients.
Scribbler Website Template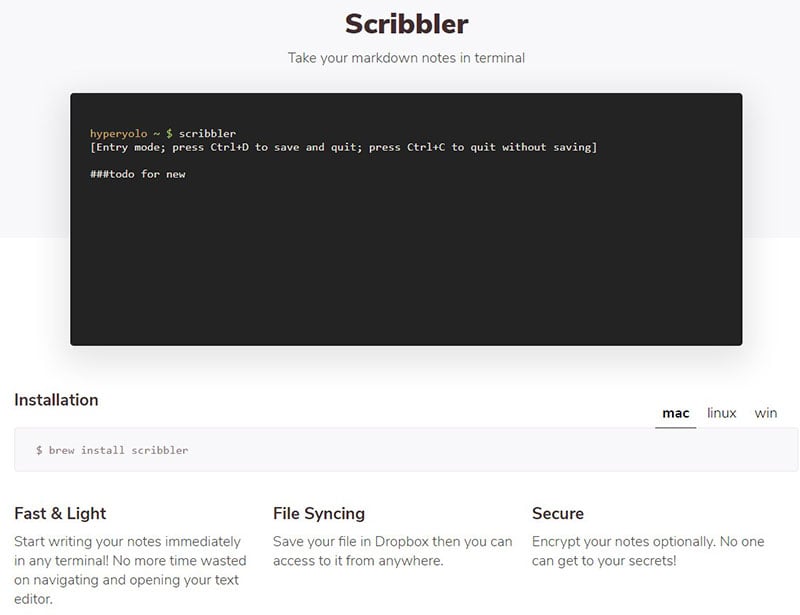 For a clean and responsive website, this is the perfect responsive HTML template. It is also suitable for a coding project as it comes with user-friendly and clean designs.
Global – HTML5 Website Template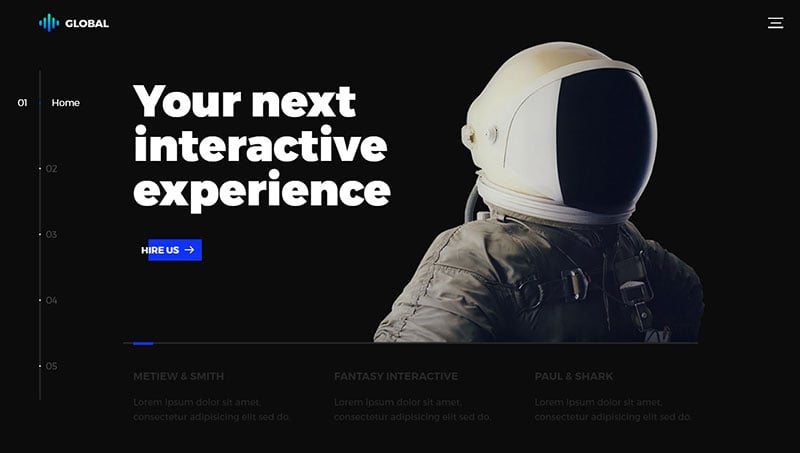 The Global template focuses on project details rather than other webpage design elements. This template will showcase your talent and skills right away.
It is also ideal for a creative agency website.
Format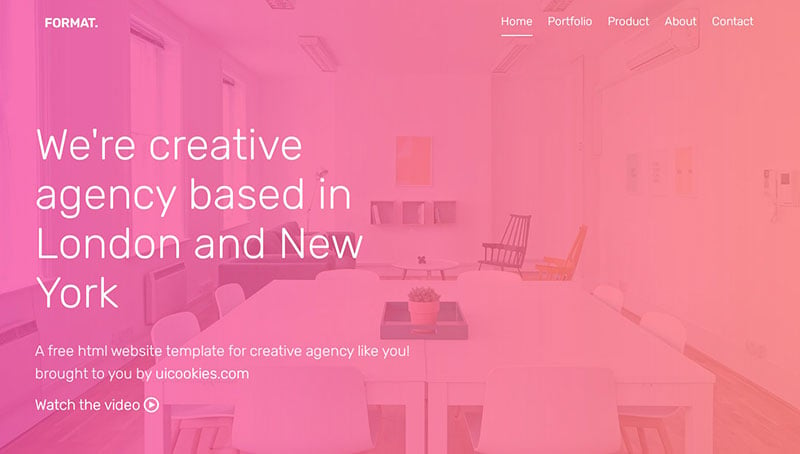 For a colorful portfolio that is full of features and functions, this template fits the bill. It uses a pink color scheme that attracts teens or younger audiences.
This portfolio template can help entrepreneurs to reach their target market.
It carries a large static image with bold text in the header section. Users can also add video links on their preferred side.
The Format template could also be ideal for hotel websites.
Black and White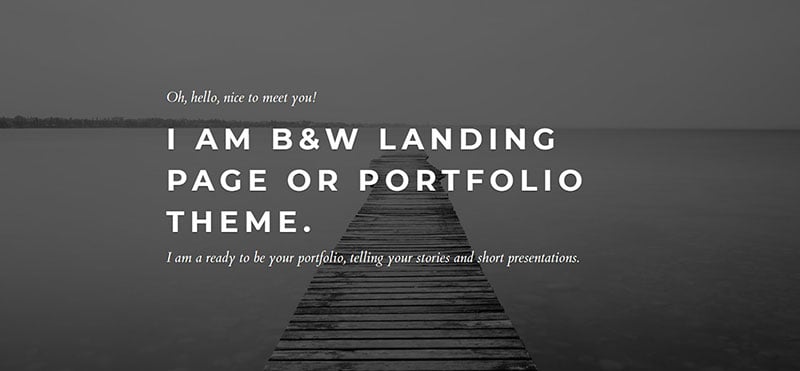 A minimal and unique template, this comes with aesthetically pleasing typography. Take the opportunity to link to a portfolio using this pleasant font.
Web developers can use this portfolio template to showcase their talent.
Hatch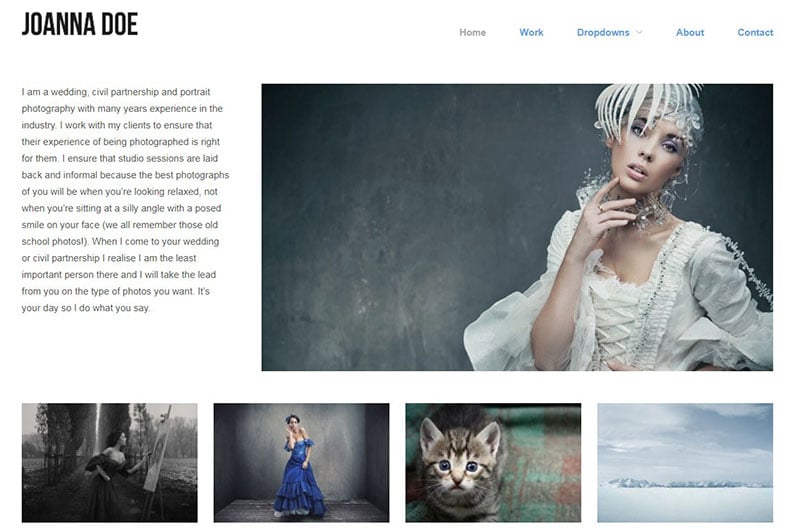 Take advantage of this template's unique designs for presenting an appealing visual portfolio. This is ideal for illustrators, web designers, and photographers.
Personal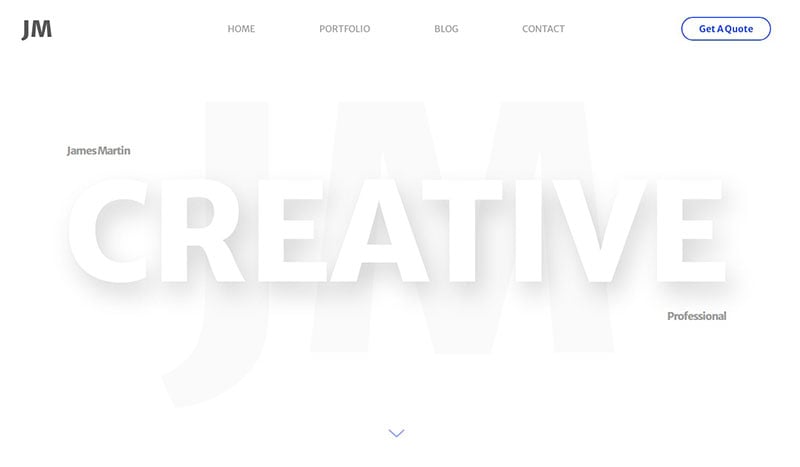 With its grid-based design, this works well for designers and photographers The grid design allows users to display a collage of their successful projects.
Make use of the transitions and animation to personalize the structures of the site.
Photon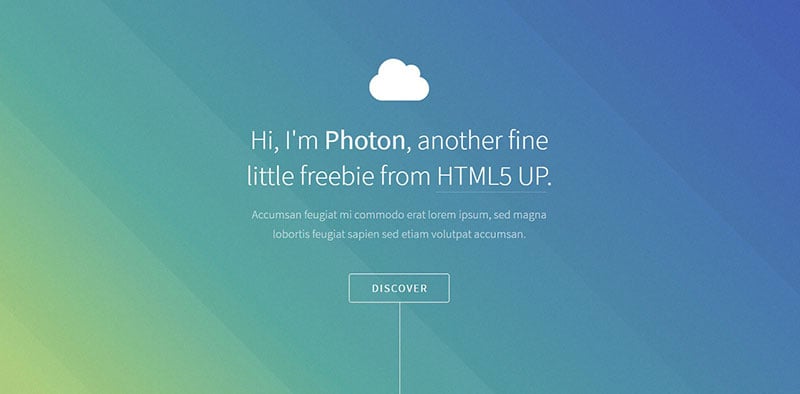 This portfolio template provides users with parallax and hover effects for presenting their portfolio. Online resumes and portfolios will look outstanding using this template's features.
Snow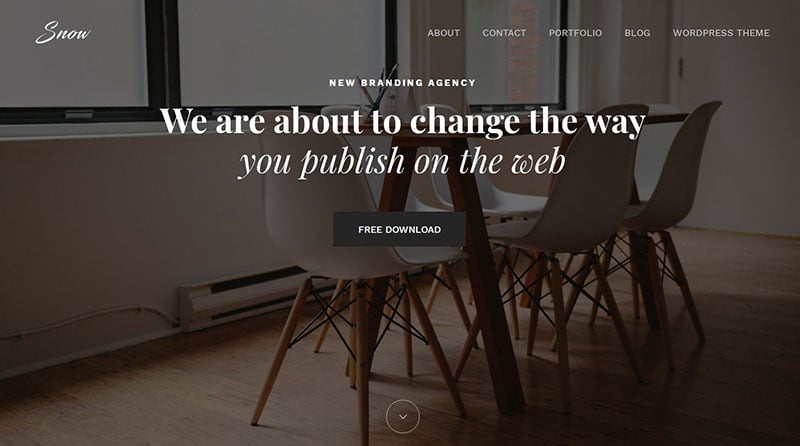 This template is keen on details with a minimalistic design. Its clean and modern design attracts young visitors and professional clients.
Users can present their portfolios with ease.
Howdy vCard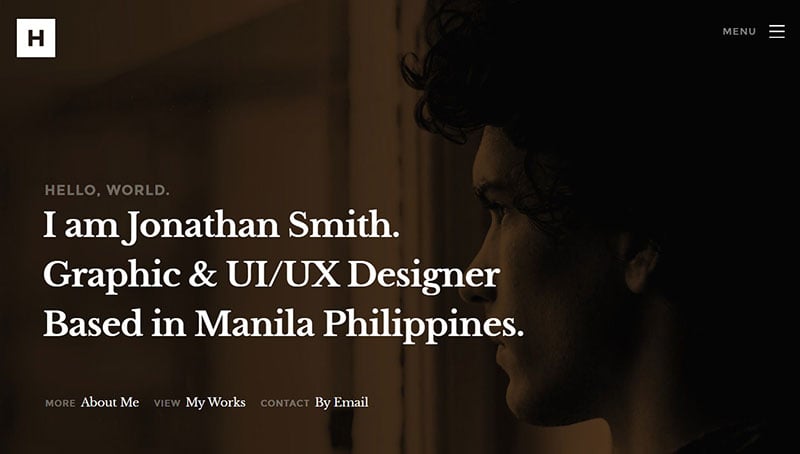 Designers and photographers are the main targets of this template. Its clean and straightforward resume-style template can encourage visitors to use your service.
Other creators can also use this template for their online marketing techniques.
Landed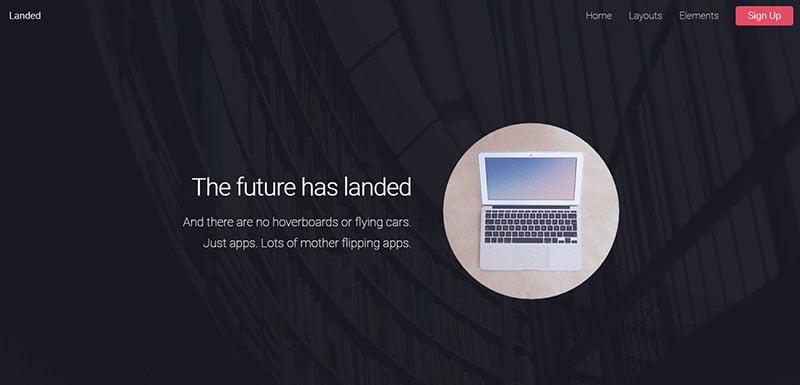 With modern features and functionalities, this is ideal for a portfolio-based website.
At the top of the homepage is the full-screen hero image with lazy-load effects. Its parallax effect layouts also add to the template's uniqueness.
Flexbox Responsive Landing Page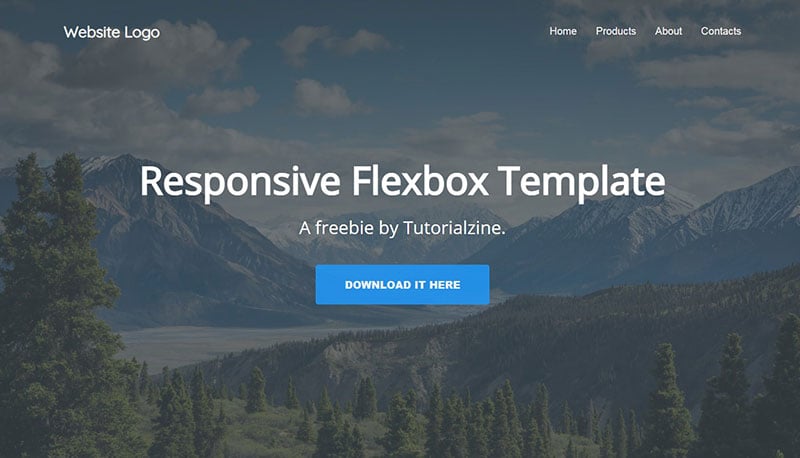 Based on CSS Flexbox, this template is perfect for landing pages.
Pixfly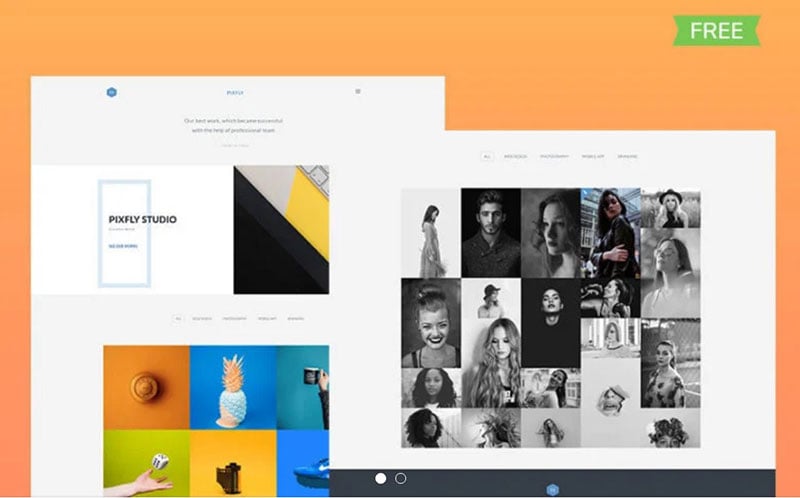 When it comes to improving a website, an HTML5 template will provide the necessary support. It is ideal for agencies, creative studios, and designers.
The design also allows users to showcase their professional side.
Asteria Lite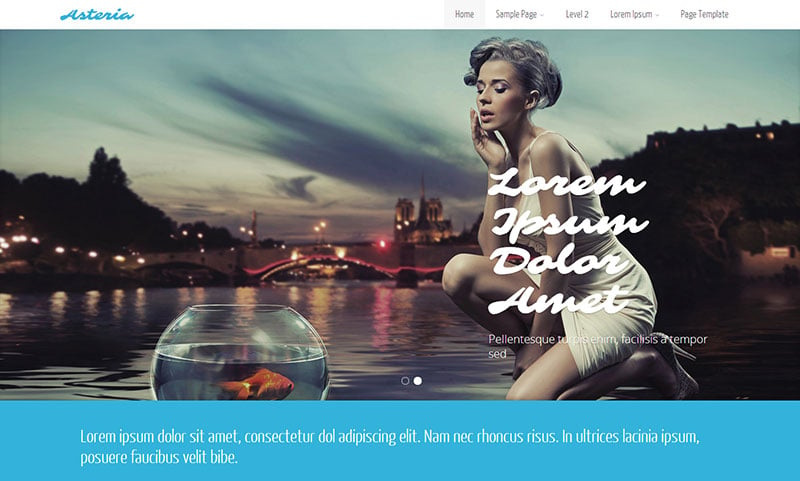 Too many flashy effects will distract potential clients from the website's central message. Asteria Lite is minimalist and focuses on the key topic, the users' skills and talents.
Web developers may also make use of this template to showcase their projects.
OAK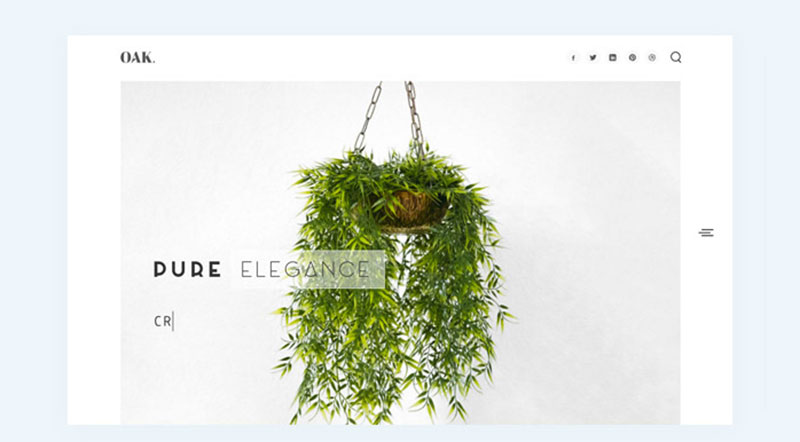 Creative groups and individuals such as photographers, designers, and architects can use this template to present their portfolios and successful projects. It is a free HTML portfolio template made by EliteFingers.
Snaps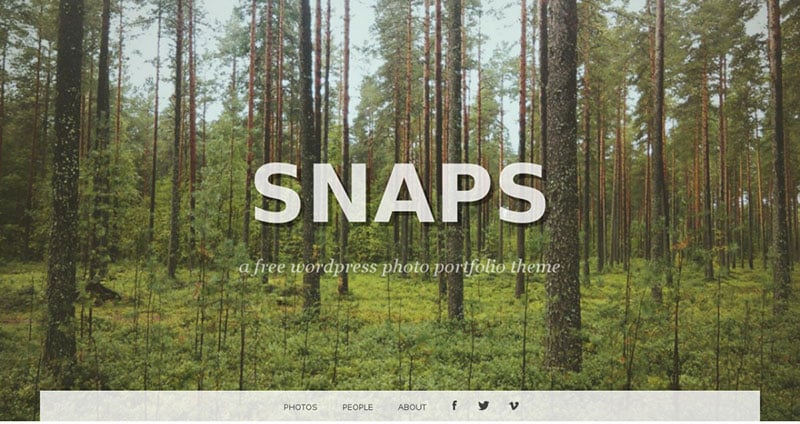 Snaps gives the option to add social links to a portfolio webpage. It requires high-resolution images and is useful for less image-based projects.
It is also a good option for those showcasing their written work.
Adapt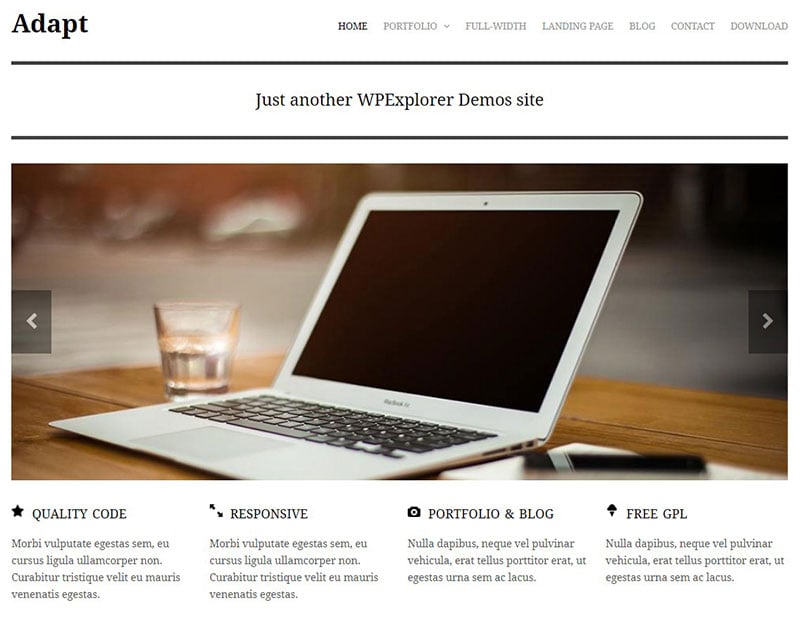 The Adapt template comes with a simple but unique design. This allows web developers or designers to show off their coding skills.
Focus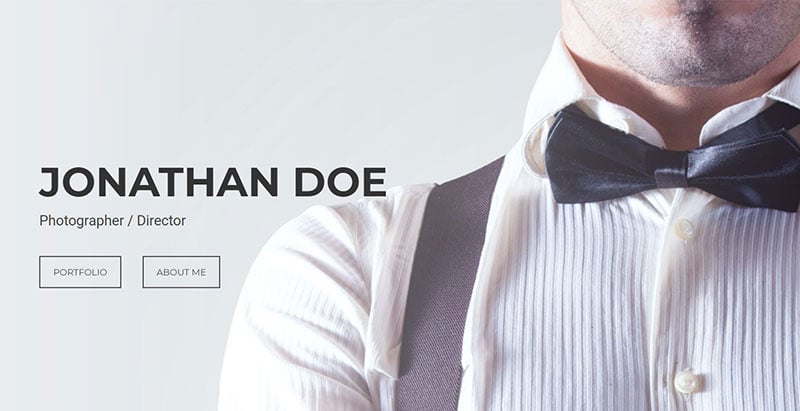 This template has a filterable, responsive portfolio layout. It also offers a working contact form to maintain contact with potential clients.
Since it is a one-page template it is easy to display the most important message on the main page.
Magnet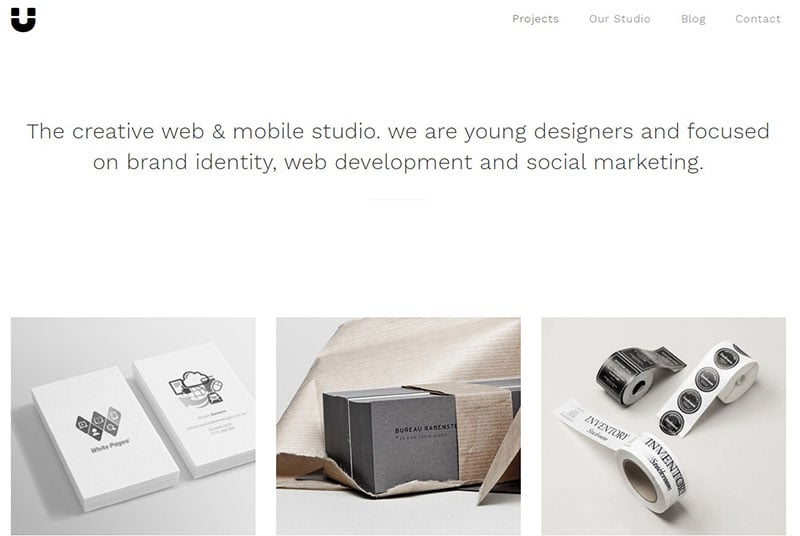 This HTML template is suitable for designer and agency portfolios. It comes with easy-to-use features that users can employ in their page designs.
Its minimalistic and eye-catching design will entice new visitors and potential clients.
Colossus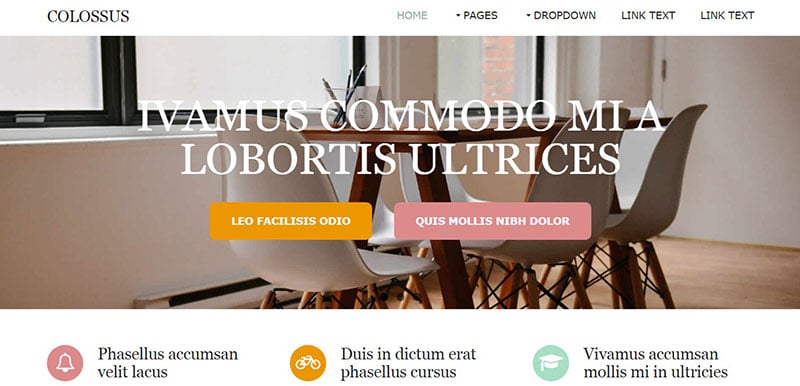 This template is fully responsive. The screen resolution auto-adjusts to fit the device used.
It has a clean layout that encourages visitors to scroll through the pages. It also leads them to the call-to-action.
MyPortfolio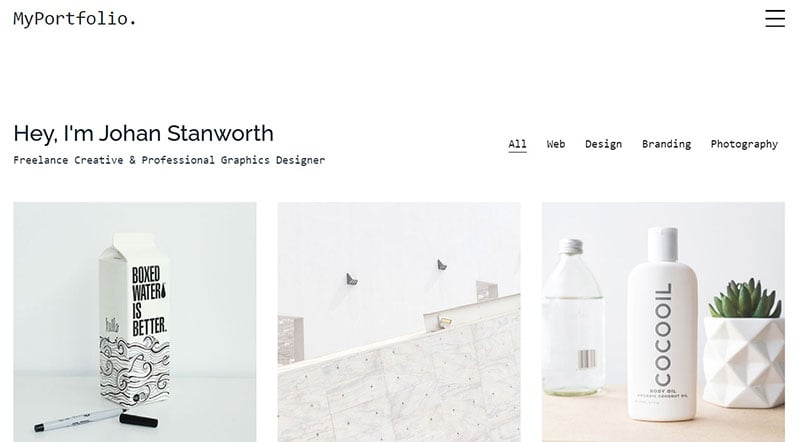 This template is ideal for photographers, designers, and agencies. Its minimalist design allows the use of multimedia without lagging on different screens.
Moreover, it focuses attention on the portfolio rather than the page design.
Hola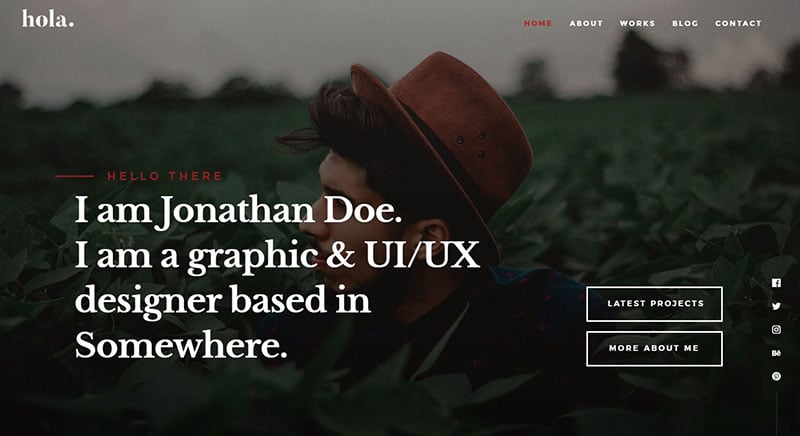 This template comes with a retina display, or hiDPI, for better visual presentations. It is a modern, vCard website portfolio template that is suitable for a portfolio or resume.
Hola works well for those with a creative passion, such as photography or designing. It is also responsive and mobile-friendly.
Viral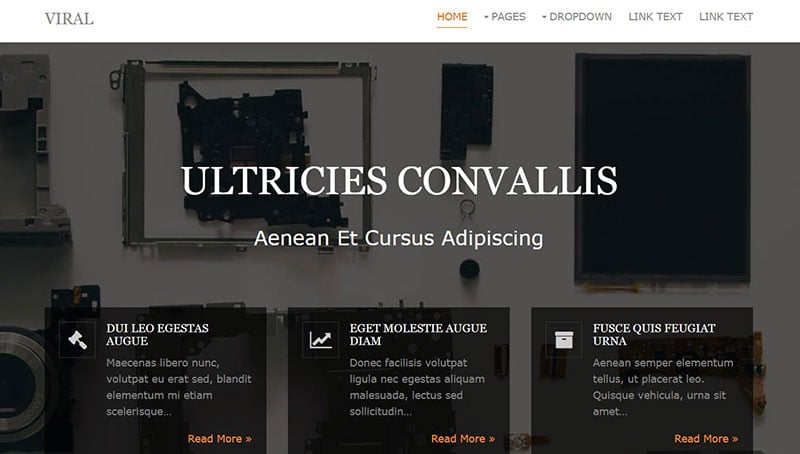 The Viral template comes with lots of effects and menus included. Its minimal and clean layout can help you to draw potential clients and visitors.
It also includes a full-width image hero section, hover effects, and mega-menu with more buttons.
Ion

The overall design is straightforward and clean with a fixed mega-menu. Navigation would never be a problem in this template.
Creative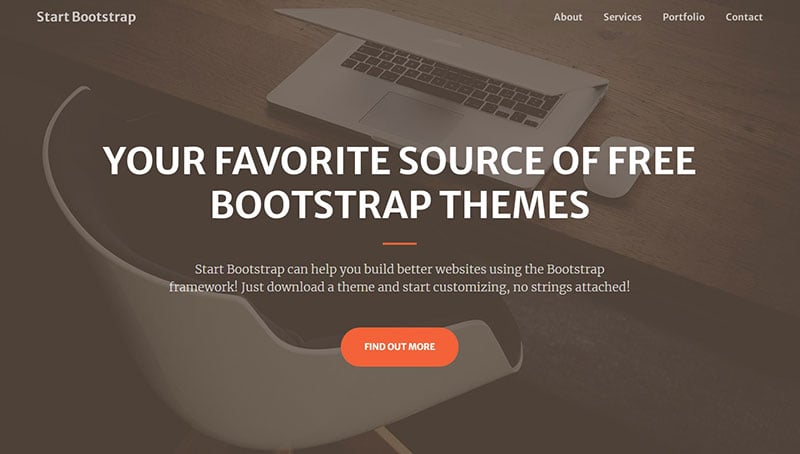 This template is Bootstrap-based, with modern features and functionalities. The design is a flat style where users can post their successful projects.
There are more features and plugins available for easier navigation throughout the pages. Apart from freelancers and agencies, entrepreneurs can also use this template.
Abele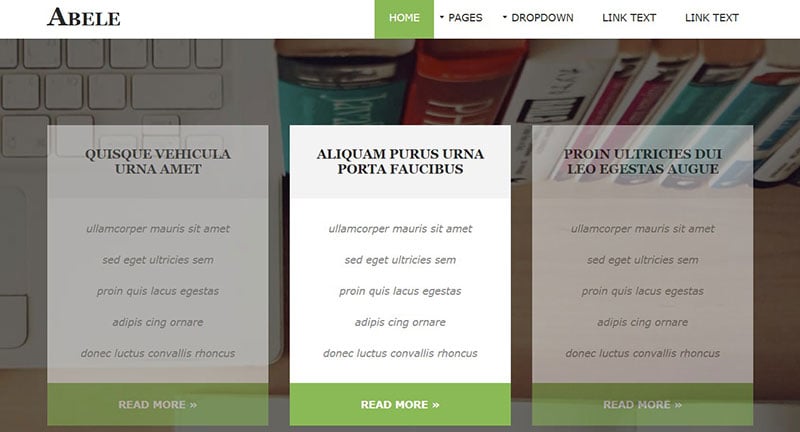 The large hero area will grab a visitor's attention. Abele also includes a mega-menu and other sub-menus in this template.
Its responsive design allows visitors to view the website on any device.
Transit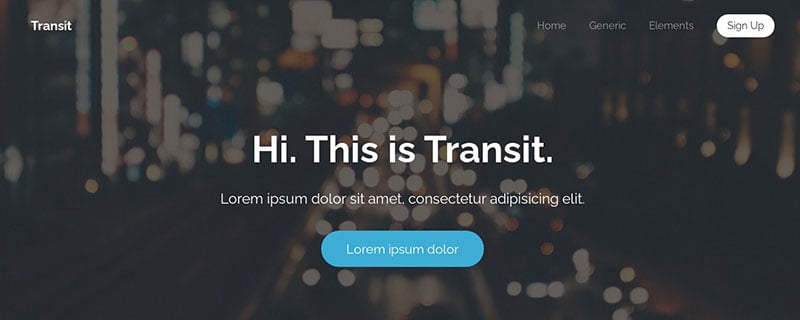 Transit will leave a good impression on visitors, in particular its fresh look and style.
iPortfolio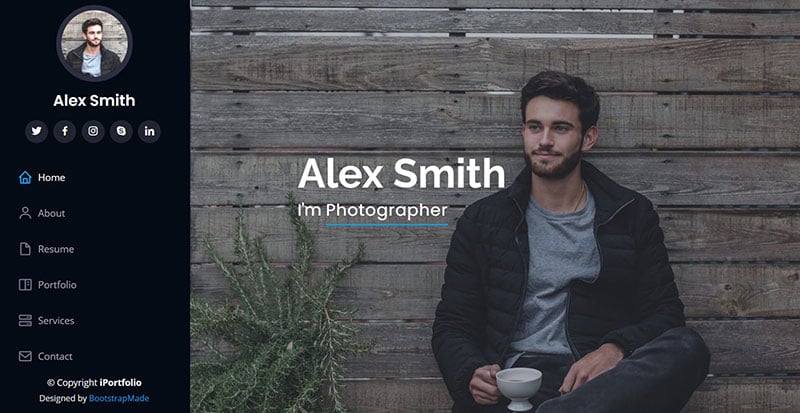 This is a multi-purpose template that can help to create a CV or portfolio website. This template is particularly appropriate for graphic designers, freelancers, illustrators, photographers, and agencies.
Its minimalistic and clean design allows visitors to focus on the portfolio's content.
Astra Photography Portfolio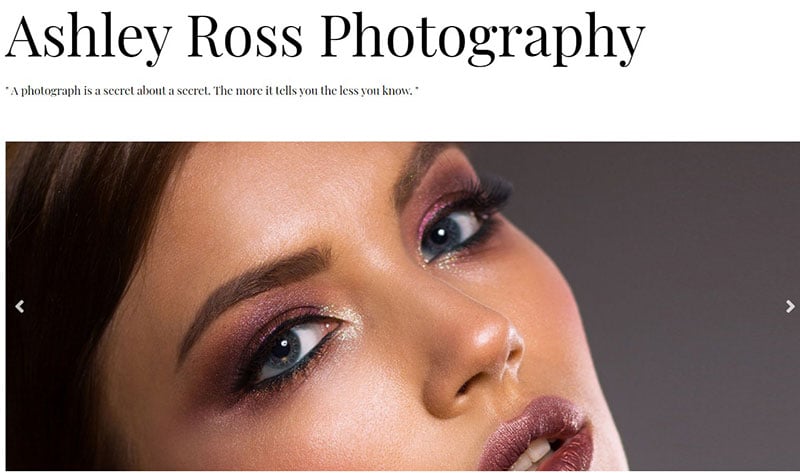 This template is ideal for photographers. Its overall size is less than 50KB on the frontend.
So that means it is very lightweight. Users can upload more photos and videos on their website without a lagged or crashed screen.
Apart from a photography portfolio, it may also suit business and blog websites.
Astra functions with different page builders such as Divi, SiteOrigin, Visual Composer, Beaver Builder, and Elementor. These page builders help to make a website look better and be more responsive.
Moreover, this template is SEO-friendly. It comes with Schema.org and is native AMP ready.
These features can help a website to a higher ranking in the search results pages.
Virb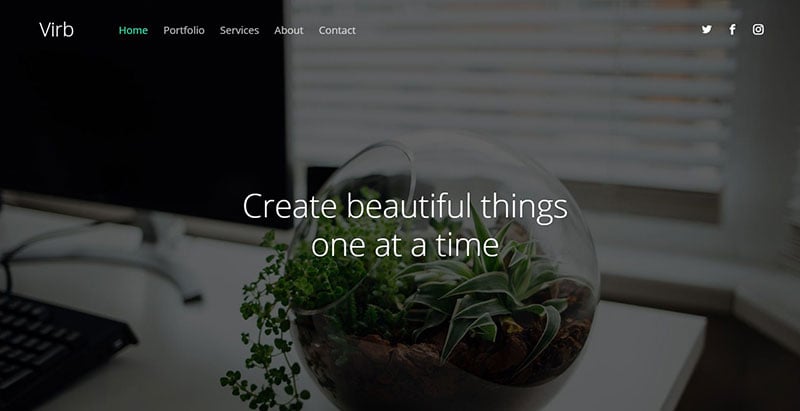 As a multipurpose template, this is suitable for use as a business or personal website. Its full-width design enables users to place more designs and buttons on their page.
The minimalist design makes your portfolio engaging for potential clients.
Horizons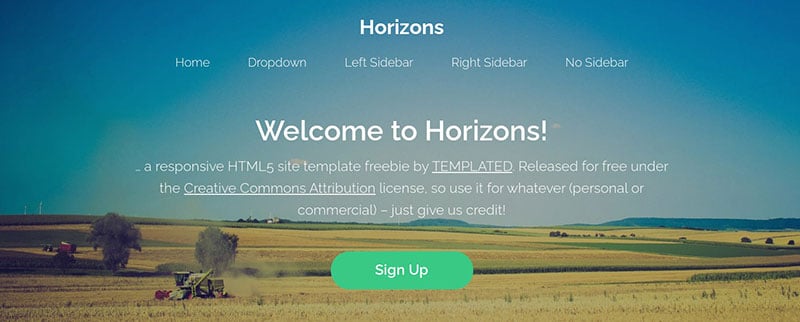 Its minimalist layout makes it perfect for a portfolio. Although it is a template for a news or business blog the available features and functionalities also fit with portfolio websites.
Highlights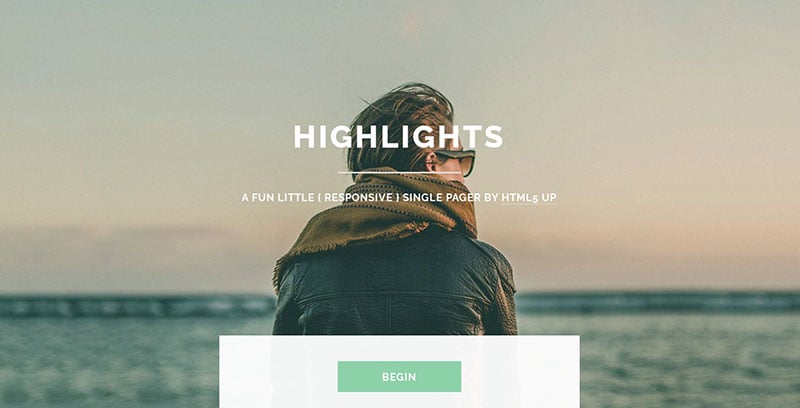 This template comes with a full-screen slider, which allows visitors to have a full view of the portfolio. It can also be useful to showcase a CV.
Photography Website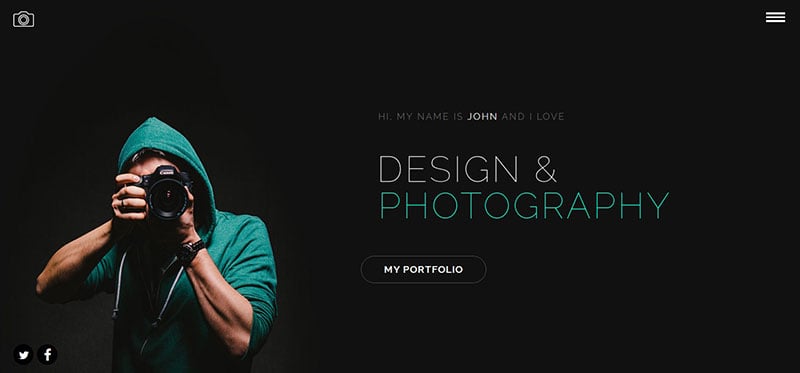 The Photography website template is full of elements and content. Its clean design allows users to create or add more colors to their web page.
For a simpler aesthetic, users can leave the design as is and present their portfolio this way.
Since it is a multipurpose website template, it is also good for business and personal websites. The generic icons are editable in various page builders.
FAQs about portfolio website templates
1. What are some popular portfolio website templates that are easy to use and customize?
Wix, Squarespace, and WordPress offer popular portfolio website themes that are simple to use and modify.
These systems make it simple to build a professional-looking portfolio without any coding knowledge by providing a number of templates that can be adjusted with drag-and-drop interfaces. Numerous of these templates also include pre-built features like social media integration, e-commerce functionality, and SEO optimization.
2. Are there any free portfolio website templates available, or do I need to pay for them?
Online resources include both free and paid portfolio website layouts. On websites like WordPress and Behance, as well as on various design blogs and marketplaces, you may find free designs.
Paid designs may be available on websites like Squarespace, Wix, and ThemeForest and often offer more sophisticated functionality and customization choices.
3. Can I use a portfolio website template for different types of portfolios, such as photography, writing, or design?
Yes, many portfolio website templates can be modified to accommodate various portfolio types, including those for writing, design, and photography. To customize the design to your unique requirements, look for templates that let you change the layout, color scheme, and content blocks.
4. How do I choose the best portfolio website template for my needs and goals?
Consider aspects like your budget, the level of customization you desire, and the kind of portfolio you want to present when selecting the ideal portfolio website template for your requirements.
Search for themes with a simple, contemporary look that are responsive and user-friendly, with quick load times.
5. What are some essential features to look for in a portfolio website template, such as responsive design or integration with social media?
A responsive design that adjusts to multiple screen sizes, SEO optimization for higher search engine rankings, and integration with social networking networks like Instagram and LinkedIn are crucial qualities to look for in a portfolio website template.
Support for many languages, e-commerce capabilities, and the ability to add unique CSS or HTML code are other crucial aspects.
6. Are there any portfolio website templates that are optimized for SEO, and if so, how do I find them?
There are, in fact, portfolio website designs that are search engine optimized. Look for themes with fast load times, clear, semantic HTML code, and built-in features like meta tags and schema markup. You can further optimize your site using SEO plugins that are available for some platforms, such as WordPress.
7. Can I use a portfolio website template to create an e-commerce store or sell my products?
Yes, you can build an online store or sell things using some portfolio website themes. Look for designs that include features like product galleries, shopping carts, and payment gateways and that support interaction with well-known e-commerce systems like Shopify or WooCommerce.
8. What are some examples of successful portfolios that use templates, and how can I emulate their design and layout?
Creative people like designers, photographers, and writers are some examples of effective portfolios that make use of templates. Look for portfolios with high-quality photographs, clear, consistent design and layout, and well-written material.
Pay attention to how the creator's abilities and experience are displayed in the portfolio, as well as how it appeals to their intended audience.
9. Are there any limitations to using a portfolio website template, such as customization options or compatibility with different browsers and devices?
Using a portfolio website template has several drawbacks, such as restricted modification choices, compatibility concerns with various browsers and devices, and the possibility that your site will resemble sites that use the same template.
Look for templates that give a high level of customization and flexibility and that are made to function effectively on many kinds of devices to get over these restrictions.
10. How do I ensure that my portfolio website template is accessible to all users, including those with disabilities?
Follow web accessibility best practices to make sure your portfolio website template is usable by everyone, including people with disabilities.
This includes avoiding the use of flashing or moving content that might cause seizures, using descriptive alt tags for photos, and making sure that all information can be browsed with a keyboard.
Additionally, search for templates that can be easily modified to adhere to accessibility standards or that are intended to be accessible right out of the box.
Final thoughts on these portfolio website templates
It can be challenging to choose a portfolio website template that suits your needs. Before picking one, list down all the essential features the website needs.
Does it need extra features to display and highlight your skills? Is it best to stick with basic options to begin with?
Or is it time to make use of all the features and buttons available? Knowing what the exact needs of the website are will make it easier to choose the right template.
If you liked this article about portfolio website templates, you should check out this article about personal website templates.
There are also similar articles discussing dentistry website templates, consulting website templates, non profit website templates, and church website templates.
And let's not forget about articles on photography website templates, construction website templates, minimalist website templates, and corporate website templates.
The Best Portfolio Website Templates (Free and Premium)