Embark on a digital journey, where startup websites aren't just digital spaces but realms where ideas blossom and businesses thrive.
Imagine a canvas, pulsating with life, whispering tales of brands, and crafting a presence that's both a whisper and a scream in the vast online universe.
We'll navigate through some enchanting startup website examples, exploring not just the visual but the immersive, emotional experiences they curate.
Awesome Startup Websites With Great Design
Startup Website Template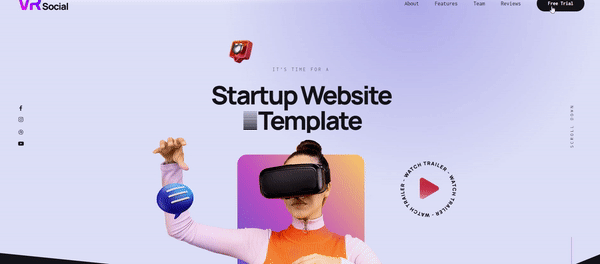 Kickstart your entrepreneurial journey with this vibrant startup website template, tailored for tech startups and innovative platforms. With its modern, clear-cut design coupled with subtle animation effects, it serves as an ideal launchpad for your startup or MVP.
Incorporate the YouTube video modal for pitch decks or startup news, and utilize the universally adaptable content blocks for showcasing startup resources, business incubator highlights, or your lean startup milestones.
Whether you're building a digital startup hub or a business portfolio, this template sets the right tone.
Landing Page Builder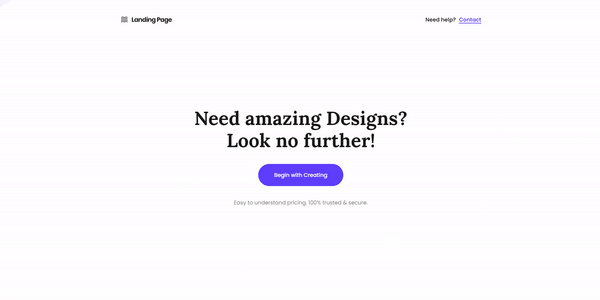 Venturing into the tech startup realm or developing an innovative platform? Discover the perfect landing page for your startup website with this template.
Infused with advanced animation, it's tailored to resonate with diverse business models, from MVP launches to digital startup tools. The assortment of designs offers flexibility, empowering you to tailor your page to match your entrepreneurial vision seamlessly.
Angled Business Website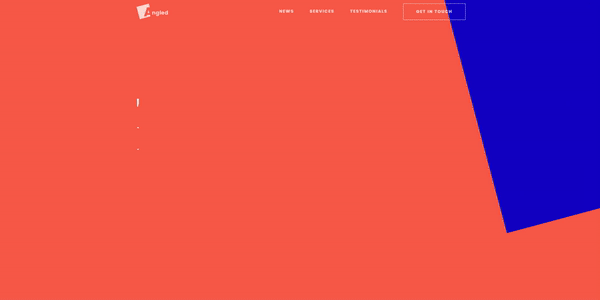 Dive into the digital startup ecosystem with this website template, designed to elevate your business identity within the tech startup community.

Its minimal, professional layout captures the essence of lean startup principles, while also offering customization to resonate with your entrepreneurial spirit. And, with its optimized performance, users can seamlessly navigate through your MVP highlights and startup resources.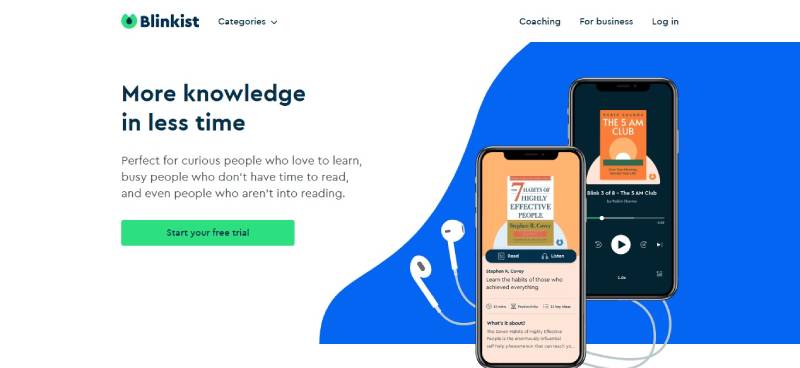 Okay, so I hit a snag trying to access Blinkist directly. But from what I know, it's a super cool platform that condenses non-fiction books into bite-sized summaries.
Imagine soaking up the essence of a book during your coffee break or commute.
Sending money overseas? Remitly has got you covered. This platform lets you transfer funds internationally to over 170 countries without those pesky hidden fees.
Whether you're supporting family abroad or paying for services, Remitly ensures your money gets there securely and swiftly.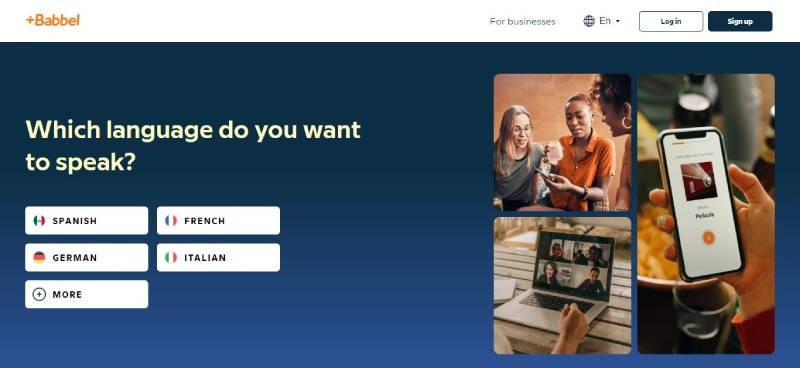 Ever dreamt of speaking another language? Babbel is here to make that dream a reality. Dive into interactive lessons crafted by language experts, designed for learners of all levels.
Whether you're starting from scratch or brushing up on your skills, Babbel offers a comprehensive learning experience.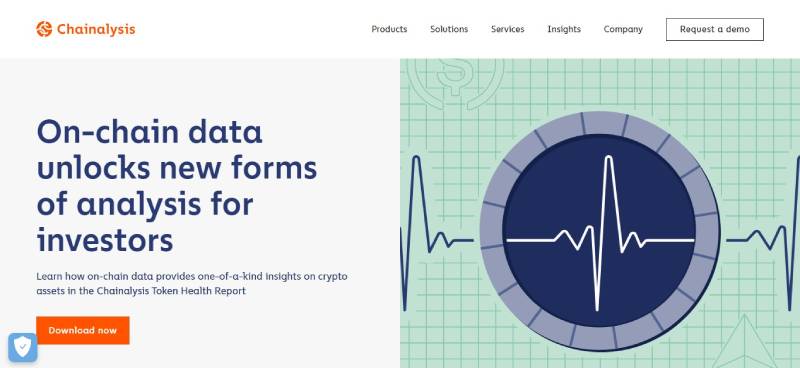 Chainalysis is a trailblazer in the realm of blockchain data and analysis. They offer solutions that empower businesses, governments, and individuals to derive meaningful insights from blockchain data.
By providing transparency into the decentralized world, Chainalysis is bridging the gap between cryptocurrencies and mainstream finance.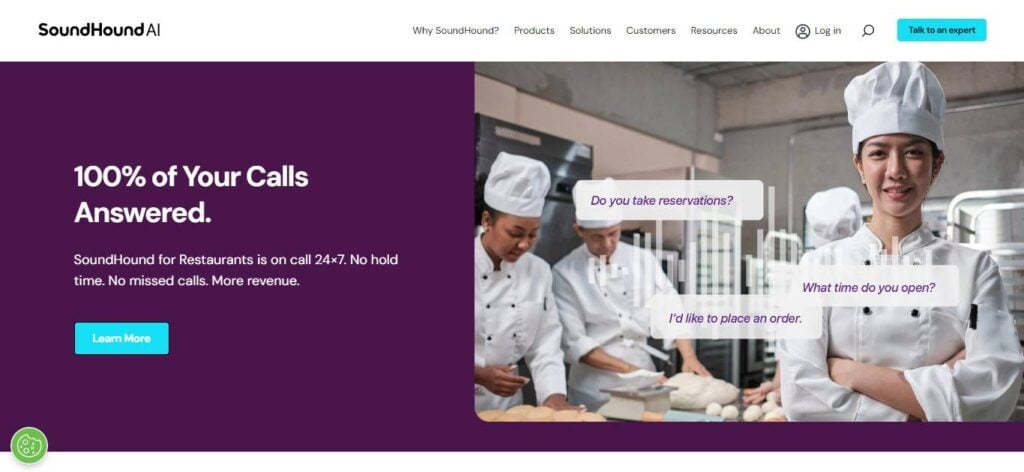 SoundHound is not just about identifying that catchy tune you heard on the radio. It's a comprehensive voice AI platform, designed to integrate seamlessly with various industries from restaurants to automotive.
Their cutting-edge technology understands speech and responds in a beautifully simple yet revolutionary manner.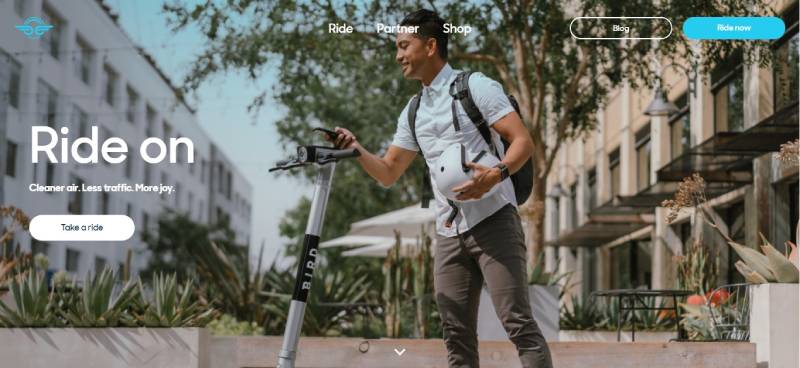 Bird elevates urban travel with its green mobility options. Providing electric bikes and scooters, the company is dedicated to alleviating urban traffic and championing fresher air across global cities.
It transcends mere transit from point A to B, emphasizing a delightful journey that concurrently fosters a beneficial impact on the environment.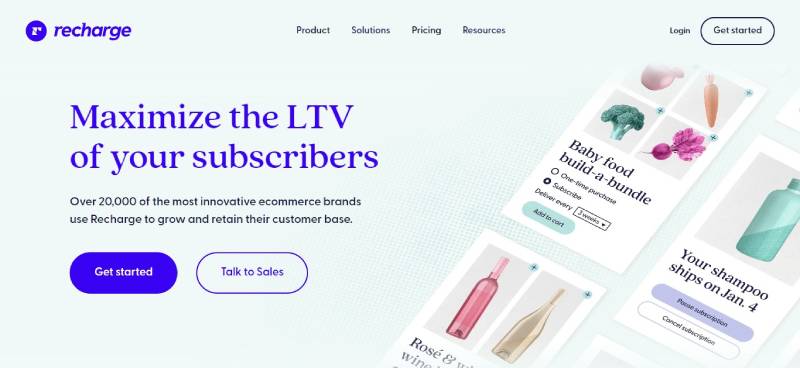 ReCharge is revolutionizing the e-commerce space with its dynamic recurring billing solutions. Designed for merchants, this platform simplifies the complexities of setting up and managing subscriptions.
Whether you're a beauty brand or a health and wellness guru, ReCharge ensures a steady revenue stream and a loyal customer base, all with a seamless user experience.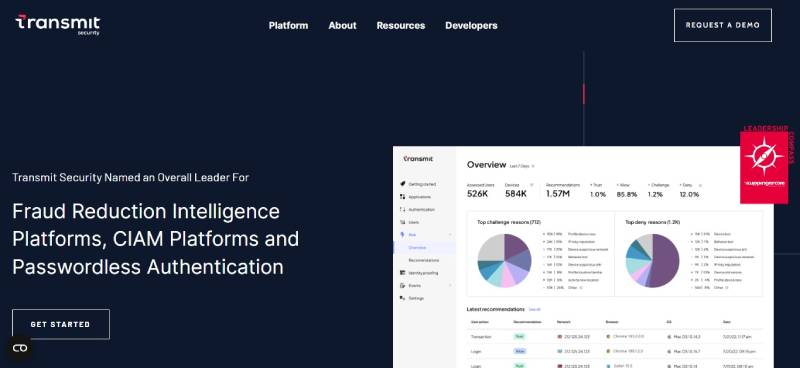 In a digital age where security is paramount, Transmit Security stands out as a beacon of trust. Their cloud-native CIAM services ensure that businesses can provide uncompromising security without sacrificing user experience.
From preventing ATO fraud to streamlining digital onboarding, Transmit Security offers a modular array of identity solutions tailored to modern challenges.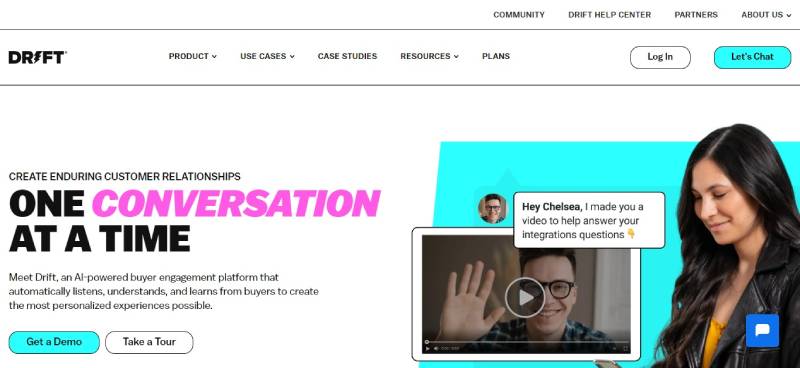 Drift is all about sparking meaningful conversations. This AI-powered buyer engagement platform listens, understands, and learns from buyers, crafting the most personalized experiences imaginable. It's not just about chatting; it's about creating lasting customer relationships.
With tools like AI chatbots and hyper-targeted website experiences, Drift ensures that every interaction counts.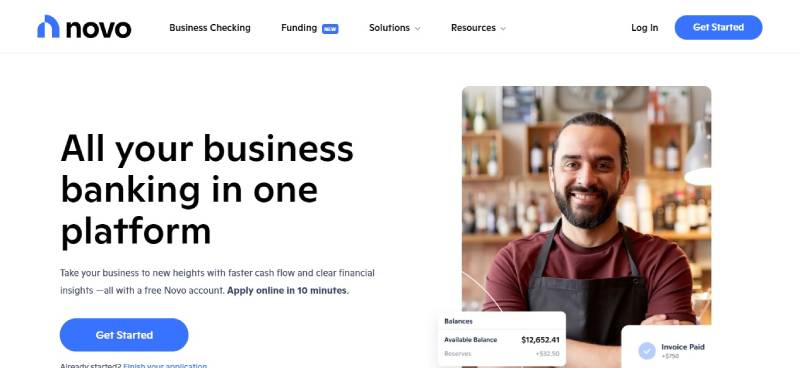 Novo is redefining business banking for the modern age. Tailored for small businesses, Novo offers a seamless online banking experience without hidden fees.
With features like instant card access, budgeting tools, and free ACH transfers, Novo ensures that businesses have the financial tools they need to thrive. Plus, with top-notch security and FDIC insurance, your finances are always in safe hands.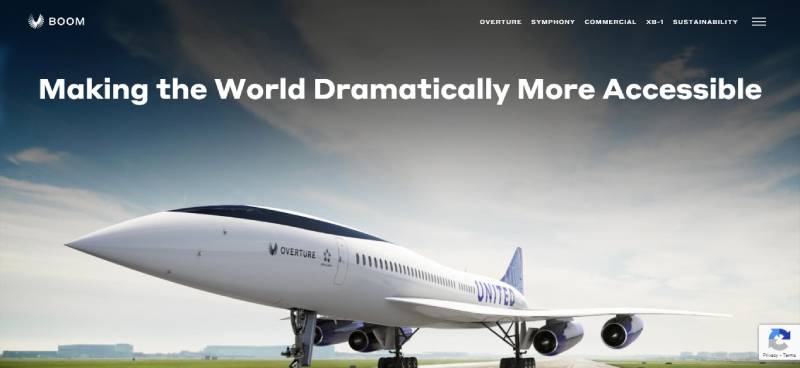 Boom Supersonic is on a mission to make the world dramatically more accessible. They're pioneering the future of air travel with supersonic passenger airplanes.
With partnerships with major airlines, Boom is set to revolutionize the skies. Their Overture airliner promises to be the world's fastest, ensuring that you spend less time in the air and more time at your destination.
XFarm stands out as more than a mere farming website; it's a digital platform crafted to streamline farmers' lives.
Centered around sustainability and innovation, xFarm provides tools and solutions that assist farmers in crop management, weather monitoring, and making informed, data-driven decisions.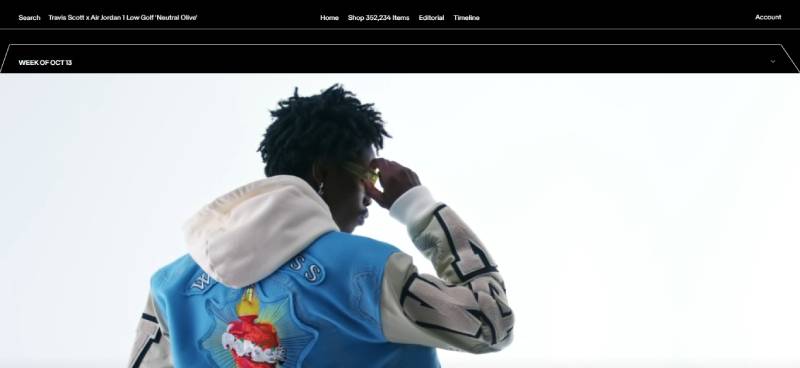 Ever dreamt of a place where you can find the most iconic sneakers, both new and vintage? Goat Group brings that dream to life.
It's not just a shopping platform; it's a global community for sneaker enthusiasts. From the latest releases to rare finds, Goat ensures authenticity and quality.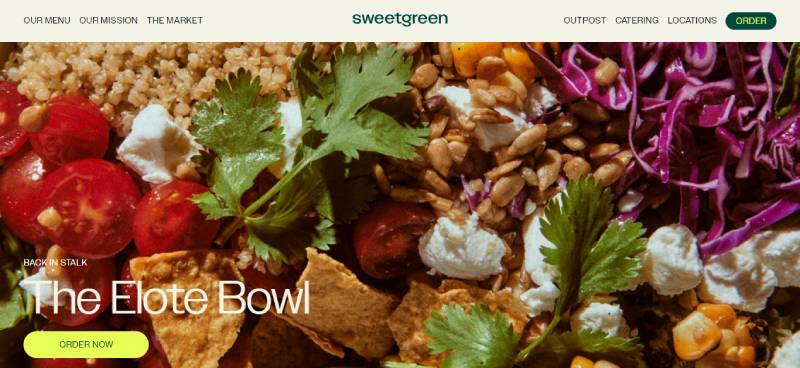 Sweetgreen is more than just a salad bar. It's a movement towards healthier communities. With a commitment to fresh, seasonal, and wholesome meals, Sweetgreen crafts salads and grain bowls that are as delicious as they are nutritious.
Every bite is a testament to their dedication to quality and sustainability.
Snyk is all about ensuring your code is safe from vulnerabilities. With a focus on developer-first security, Snyk provides tools that integrate seamlessly into the development process.
Their platform identifies and fixes vulnerabilities in open-source dependencies and container images.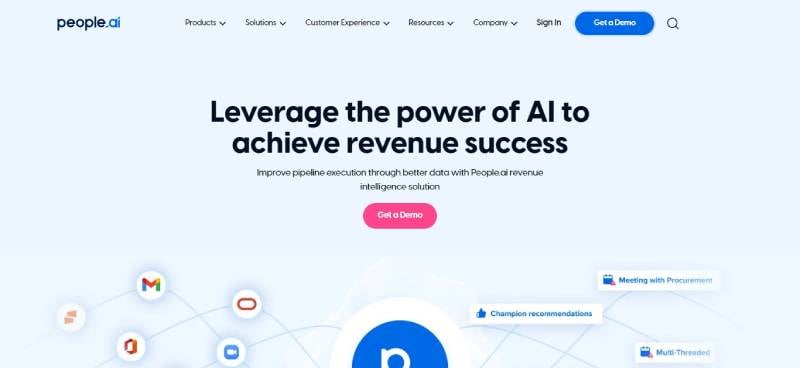 People.ai leverages the power of artificial intelligence to boost revenue success. Their platform emphasizes the importance of engaging the right people in the right accounts at the right time.
With insights driven by AI, businesses can better qualify deals, identify potential pitfalls, and ensure they're on the fastest path to achieving their revenue targets.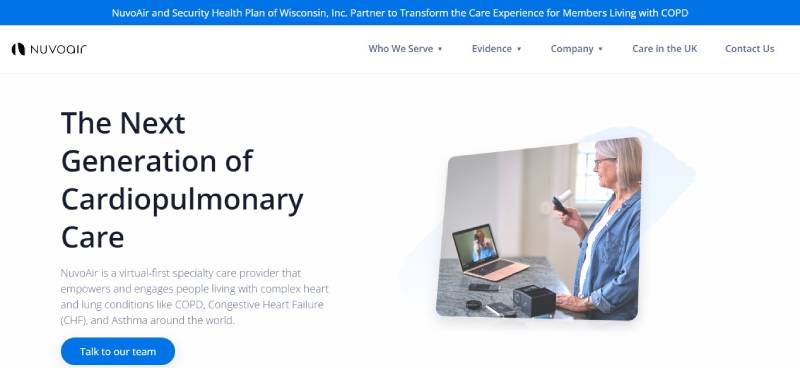 NuvoAir is revolutionizing the way we understand respiratory health. With their innovative platform, they're making it easier for individuals to monitor their lung health and for healthcare professionals to provide better care.
Their digital solutions are designed to empower patients, making lung health monitoring as simple as checking your phone.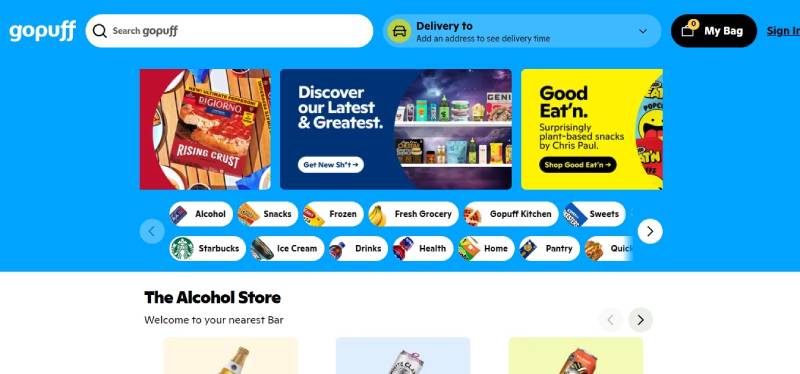 Craving a midnight snack or need some essentials ASAP? Gopuff has got you covered. This platform delivers everything from food, drinks, to home essentials right at your doorstep.
Whether you're looking for some frozen treats, health products, or even alcohol, Gopuff ensures you get what you need without the wait.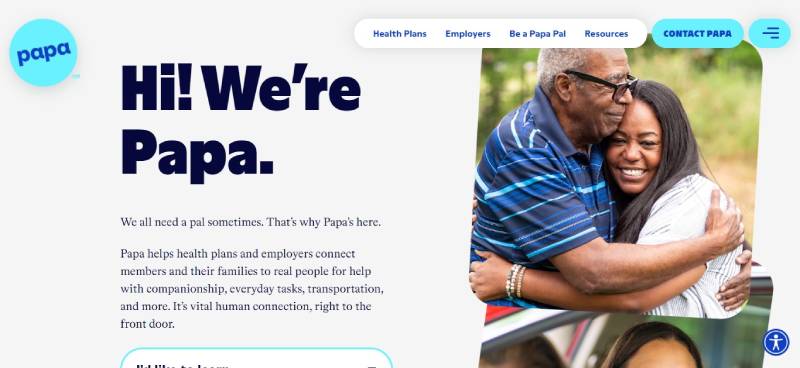 At times, a bit of companionship is all we require, and that's precisely where Papa comes into play.
They bridge connections between families and their cherished ones with genuine individuals who provide companionship and assistance with everyday tasks, among other things.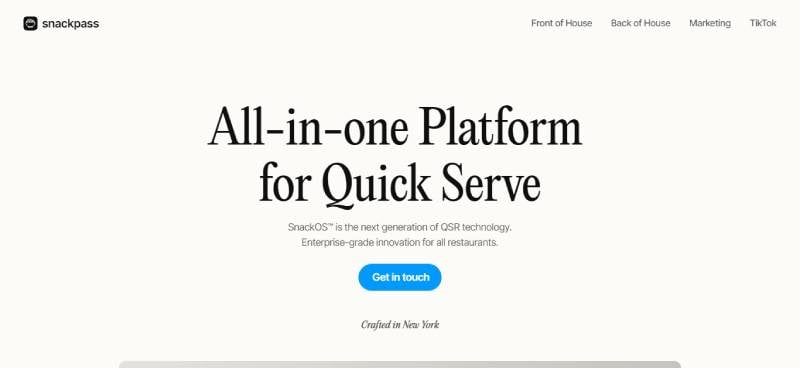 Snackpass is not just another food ordering platform. It's a unique blend of social, local, and mobile commerce, designed for college campuses.
With Snackpass, you can snag exclusive discounts, send gifts to friends, and even skip the line at your favorite local restaurants.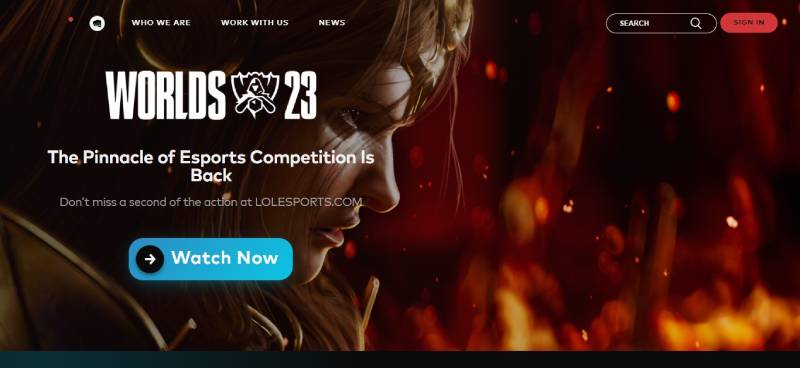 Enter the realm of Riot Games, the mastermind behind some of the most iconic and engaging games in the industry. Renowned for their flagship title, "League of Legends", Riot Games crafts experiences that captivate millions worldwide.
With a commitment to player-focused design and a passion for pushing boundaries, they're not just game developers; they're pioneers in a digital revolution.
Ginkgo Bioworks is at the forefront of the bio-revolution. With a mission to make biology easier to engineer, they're transforming industries and shaping the future. From fragrances to food, their organism engineers design custom microbes for clients across multiple markets.
By leveraging the power of biology, Ginkgo Bioworks is unlocking new possibilities and pioneering a sustainable future.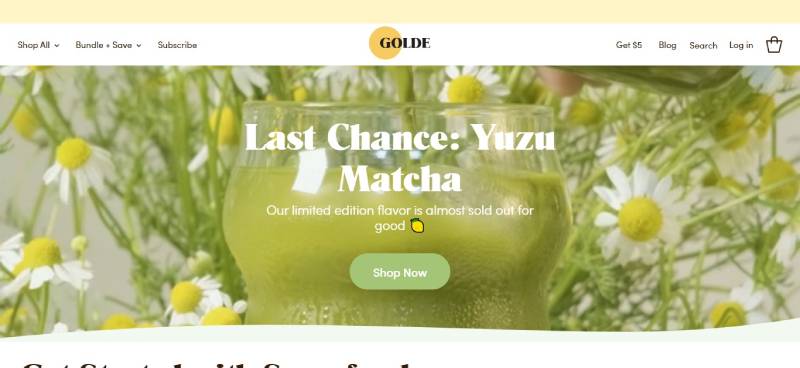 Dive into the world of GOLDE, where superfood health meets beauty. Whether you're sipping on their matcha, indulging in latte blends, or pampering your skin with superfood face masks, GOLDE ensures a holistic approach to well-being.
Their offerings are a testament to the power of nature, blending taste, and nourishment in perfect harmony.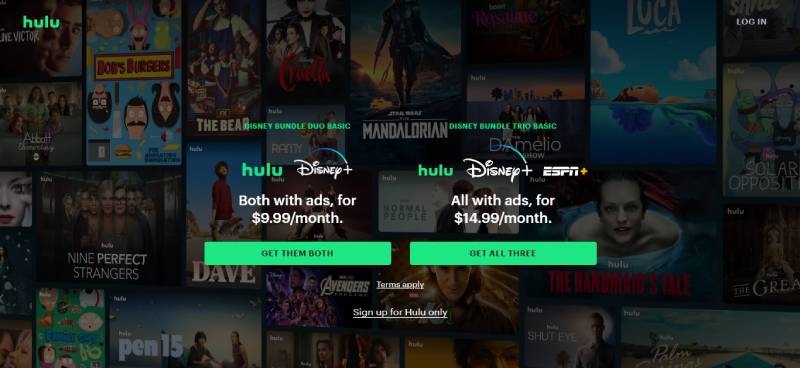 Hulu is your passport to the world of entertainment. From gripping TV shows to blockbuster movies, Hulu offers a vast streaming library that caters to every taste.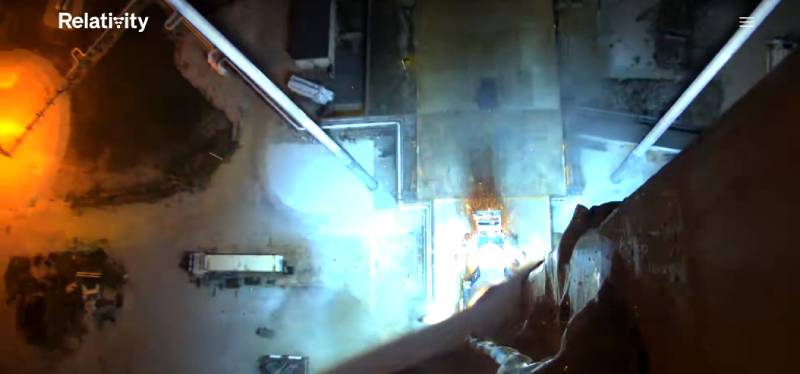 Relativity Space is redefining the frontiers of aerospace technology. They're not merely constructing rockets; they're revolutionizing the methodology behind rocket construction.
Harnessing the capabilities of 3D printing, Relativity Space is fabricating rockets with unprecedented speed and efficiency.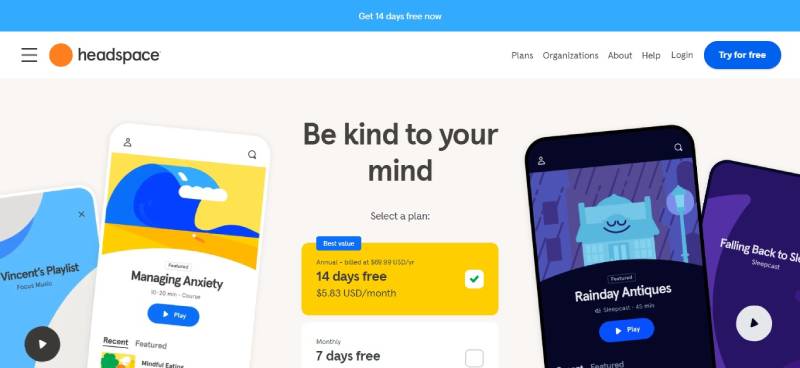 Seeking a serene escape in this tumultuous world? Turn to Headspace.
This platform commits to enhancing mental wellness with its array of guided meditations, sleep narratives, and mindfulness activities.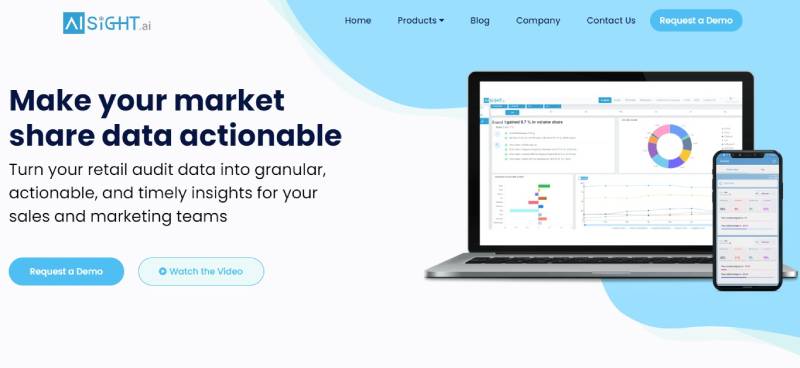 Have you pondered how data can transform into actionable insights? That's the core of AiSight.ai. Utilizing the might of AI and Machine Learning, they analyze data, generating real-time insights.
Be it market share data or other metrics, they possess the tools to render it comprehensible and actionable.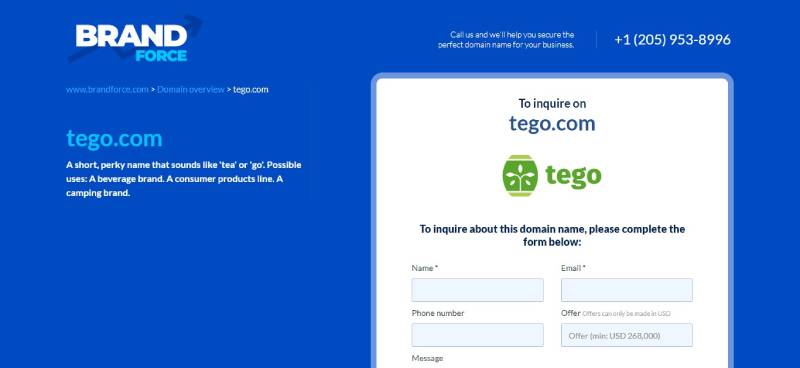 Tego presents a delightful enigma. The name, catchy and reminiscent of 'tea' or 'go', could imply a beverage brand, a consumer product line, or perhaps even a camping brand.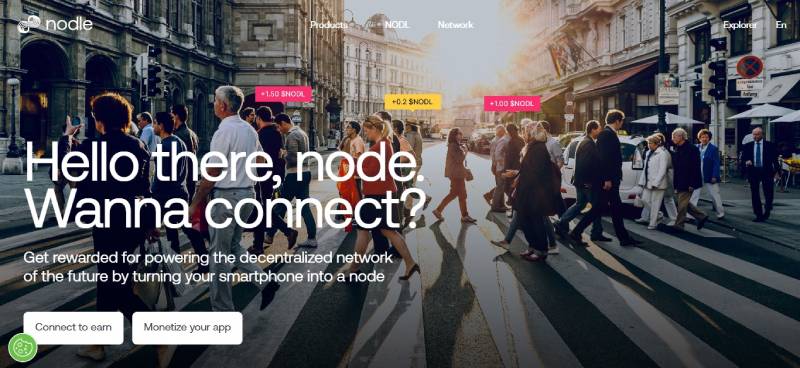 Imagine turning your smartphone into a node and getting rewarded for it. Sounds cool, right? Nodle.io makes it happen.
By joining their network, your smartphone helps locate and connect devices. And the best part? You earn crypto rewards for it. It's like being part of a futuristic network, all powered by smartphones.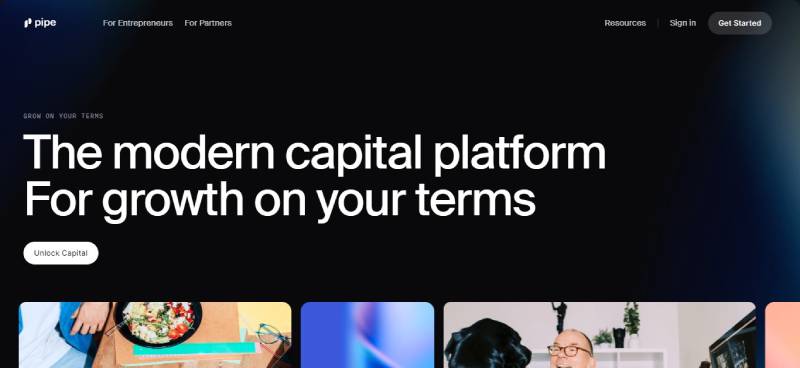 Pipe is all about giving businesses the freedom to grow on their terms. They transform future revenue streams into up-front growth capital.
Think of it as a magic wand that turns your future earnings into instant cash, without the strings of dilution or debt. Whether you're a small business or mid-sized, Pipe's got your back.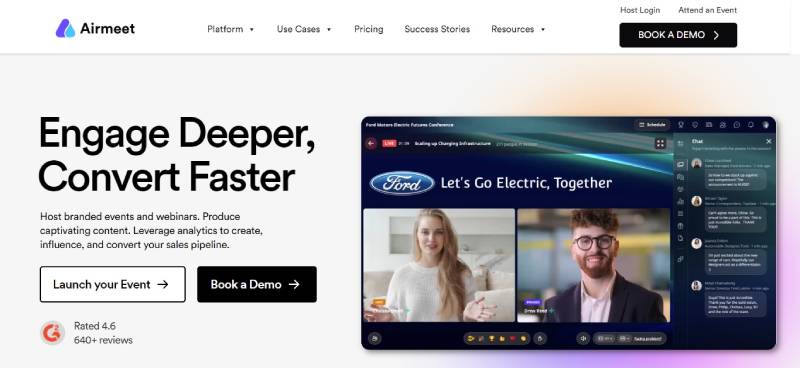 Airmeet is a platform that's all about virtual events. Think of it as your go-to spot when you want to host or attend webinars, live Q&A sessions, workshops, or even large-scale conferences.
It's designed to be super interactive, so it feels like you're really there, mingling with folks.
Ever thought about how music gets into ads, films, or even your favorite TV shows? That's where Songtradr comes in. It's a music licensing platform that connects artists with content creators.
So, if you're an artist, it's a cool way to get your tunes out there.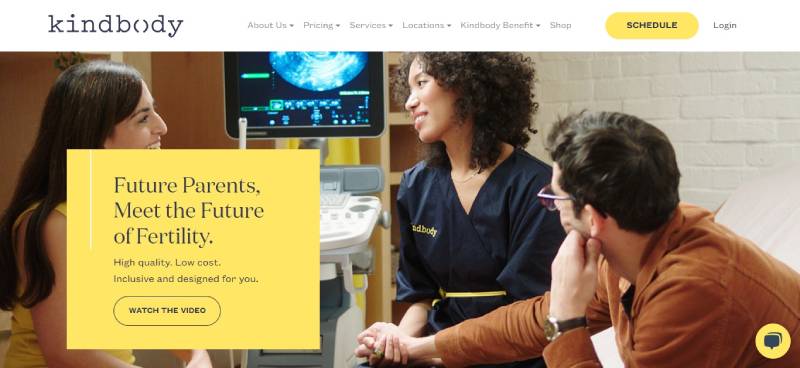 Navigating the world of fertility and women's health can be a maze. Kindbody is here to change that. They offer a range of fertility and gynecological services, from IVF to egg freezing and general gyno care.
The vibe is all about empowerment, making health decisions that are right for you, and breaking down the barriers in women's health.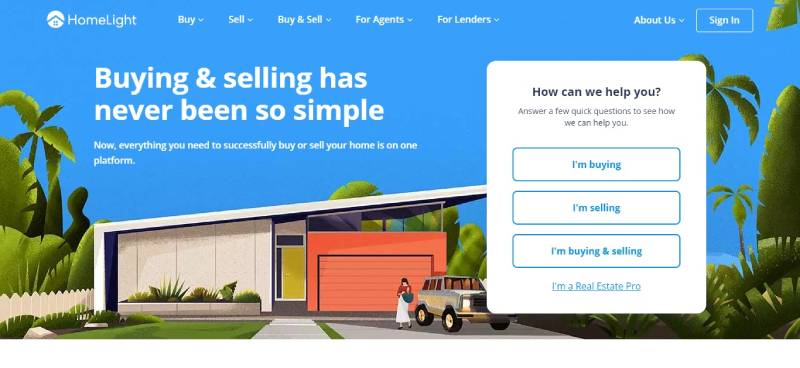 Buying or selling a home? HomeLight is your beacon in the often-confusing world of real estate. They use data to match homebuyers and sellers with the best real estate agents out there.
Whether you're looking to find out your home's value, get a cash offer, or just find the perfect agent, HomeLight makes the process smoother.
FAQ on Startup Website Design
What's the ideal layout for a startup website?
Ah, the age-old question. Well, not that old, but you get me. The ideal layout is clean and intuitive. Think about your user's journey. Prioritize that. And remember, less is often more. Overloading with information can be overwhelming. Keep it sleek, user-friendly, and ensure it resonates with your brand's vibe.
How important is mobile optimization?
Oh man, in today's world? Super important. Most folks are browsing on their phones, right? So if your startup website isn't mobile-friendly, you're missing out big time. It's not just about looking good on a smaller screen, but also about functionality. Buttons, links, navigation – all need to work seamlessly. Plus, Google loves mobile-optimized sites.
Should I use stock photos or custom images?
Great question! While stock photos are convenient and often high-quality, they can sometimes feel, well, stock-ish. Custom images give your startup a unique flavor, a personality. If budget's tight, maybe mix both. But if you can, invest in custom photography. It makes your brand stand out and feels more authentic.
How often should I update my website's content?
Update when you have new offerings, news, or insights. And always, always keep an eye on your content's relevance. If something feels outdated or off-brand, give it a little makeover.
What's the deal with SEO and startup websites?
SEO, my friend, is like the secret sauce. It helps people find you. For startups, it's crucial because you're trying to build visibility. Incorporate relevant keywords, optimize meta tags, and ensure your content is top-notch. But remember, don't just stuff keywords. Make it natural. Google's smarter than that.
How much should I budget for my startup's website design?
Ah, the million-dollar question – or maybe a few thousand? It varies. You can bootstrap with DIY platforms, but if you want a custom design with all the bells and whistles, be ready to invest.
Unless you're using Slider Revolution, where you get the bells and whistles but you only pay a fraction of what you'd do by hiring an agency.
A stellar website can make a world of difference for a startup.
Is it essential to have a blog on my startup website?
Not essential, but highly recommended. A blog showcases your expertise, provides value, and is fantastic for SEO.
How can I make my website stand out from competitors?
Be you. Sounds cliché, but it's true. Understand your unique selling proposition (USP) and let that shine. Also, invest in good design – it matters. And don't forget user experience. A website that's a joy to navigate will always stand out. Oh, and sprinkle in some testimonials or case studies for that extra oomph.
Should I include videos on my startup website?
If you can, absolutely! Videos are engaging, and they can convey a message faster than text. Whether it's a product demo, a behind-the-scenes look, or a message from the founder, videos add a dynamic element. Just ensure they're high-quality and not too lengthy. Nobody's got time for a feature-length film on a startup website.
Conclusion on Startup Websites
When diving into the world of startup website design, it's like setting foot in a bustling digital city. Everywhere you look, there's something new, something shiny. But here's the thing: it's not about the glitz and glam. It's about creating a space that feels like home for your audience.
Think of your website as your online storefront.
It's where first impressions are made.
It's where connections begin.
So, whether you're going for that minimalist vibe or want to splash colors all over, remember to keep it authentic. Let your brand's voice echo in every corner. And hey, don't stress about getting it perfect from the get-go. Websites evolve.
If you liked this article about startup websites, you should check out this article about tattoo websites.
There are also similar articles discussing technology websites, corporate websites, actor websites, and florist websites.
And let's not forget about articles on barbershop websites, interactive websites, gym websites, and types of websites.
Startup Websites With Great Design: 40 Examples