A lot of designers are trying to create unique website designs when they're tasked by their clients.
And it isn't an easy thing to do, especially when users are expecting predictability in the websites they visit.
Since webpages became a Do it Yourself product, there has been massive competition in the market. Hence, it is vital to stand out from competitors. The best website is the one that provides the most value, combining relevant content and an innovative layout.
If you want to create a website that people remember, check out these unique design ideas.
App website template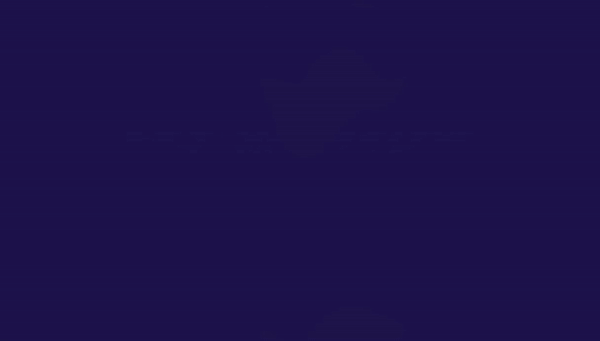 From a stunning feature carousel to a captivating screenshot gallery and testimonials slider, this mobile app website template offers an abundance of impressive elements.
Portal Effect Hero Slider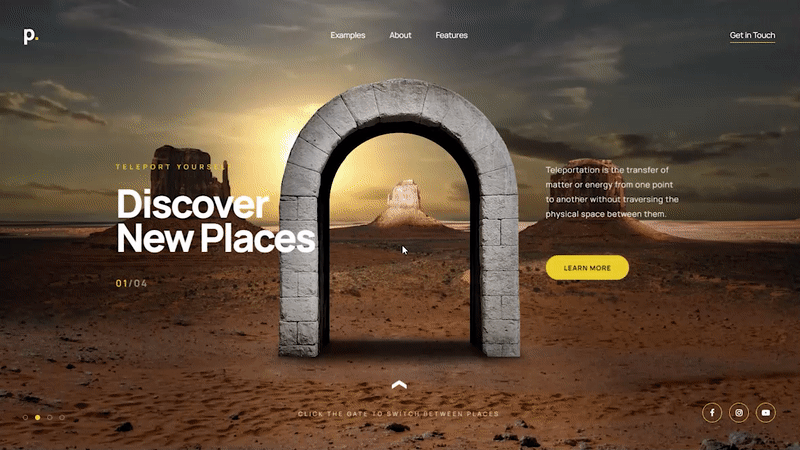 The hero slider module equipped with a captivating portal effect serves as a remarkable landing page or a visually stunning product presentation on any WordPress website.
Coffee Shop Split Screen Slider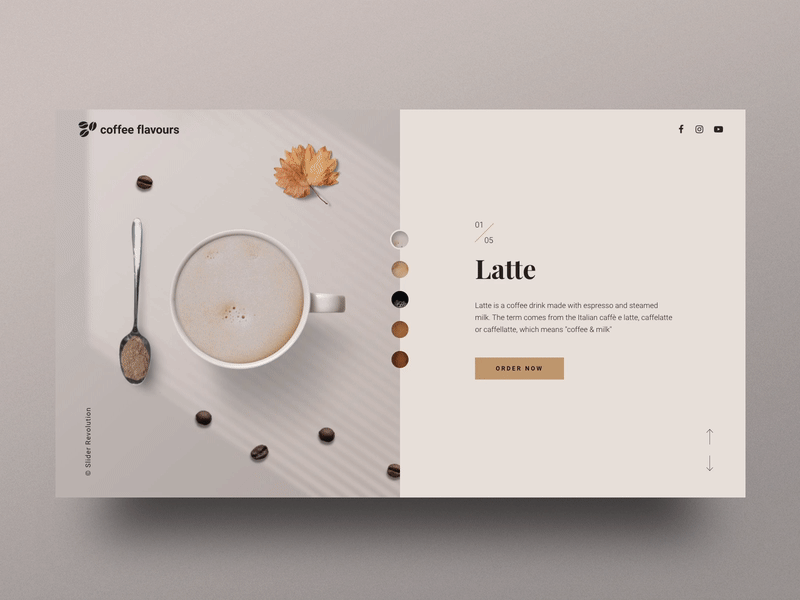 With its animated elements and clean layout, this slider becomes an attention-grabber for your coffee shop. The easy customizability of this cafe template makes it ideal for showcasing various types of products.
Furniture Store Isometric Slider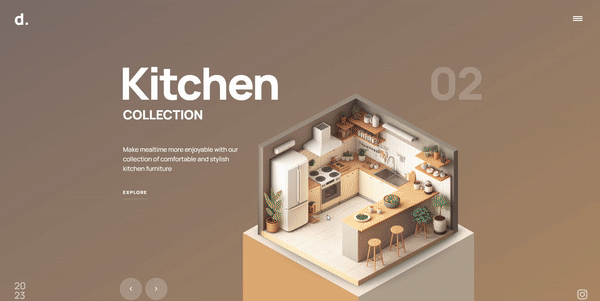 This template offers customizable layouts, designs, and text options, making it effortless to create a distinct and visually appealing slider that will undoubtedly attract visitors' attention. It allows you to effortlessly craft an engaging slideshow that beautifully captures the essence and style of your furniture store. Within minutes, you can create a breathtaking furniture store slider for your website using this template.
Story Blocks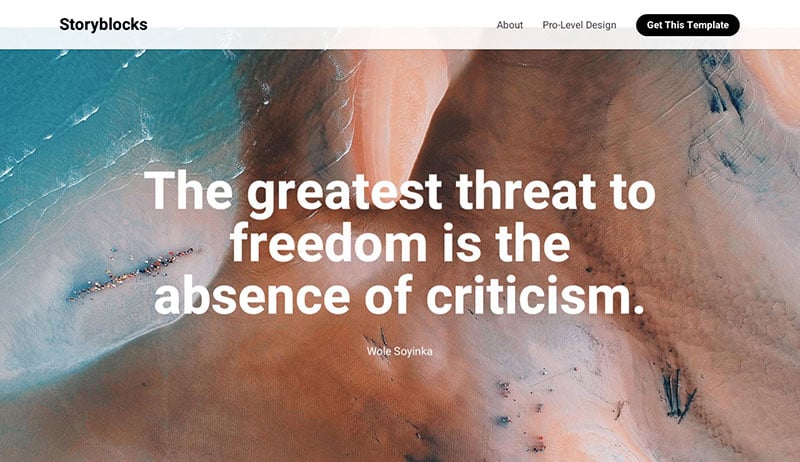 Stark Agency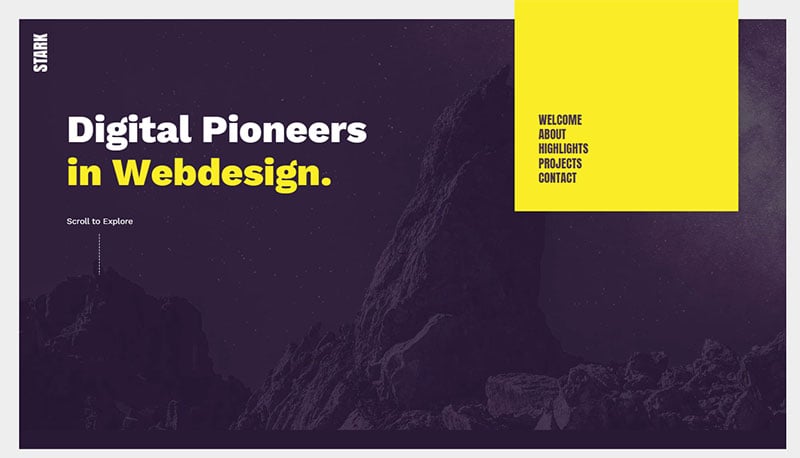 Landing Page Builder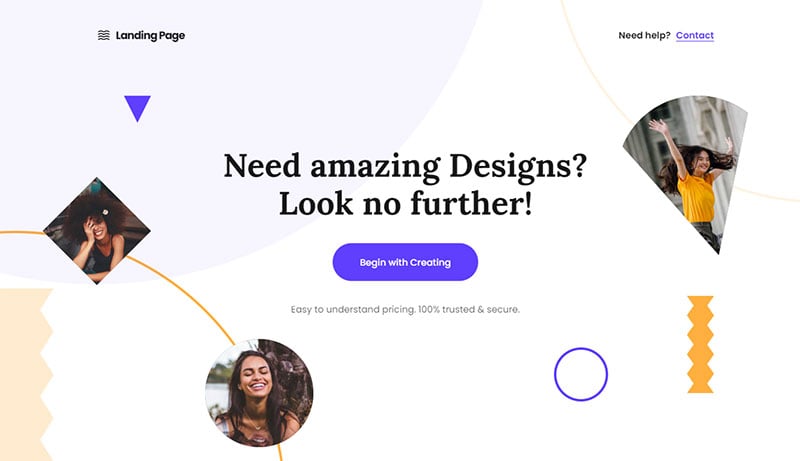 Tattoo Event Website Template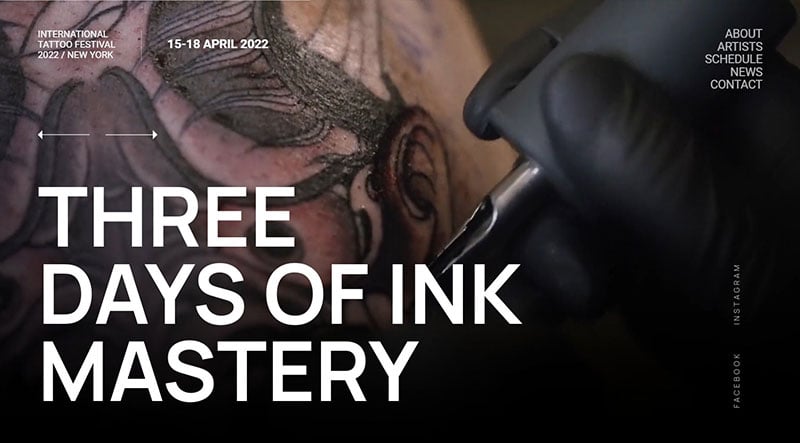 App Studio Website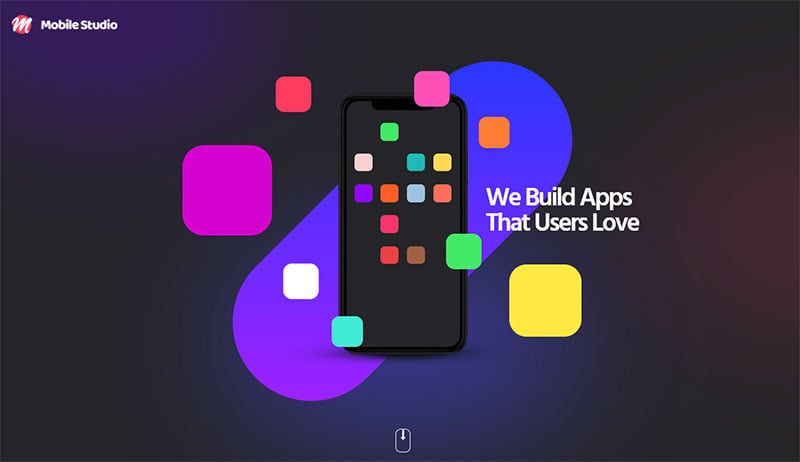 Peak Agency Website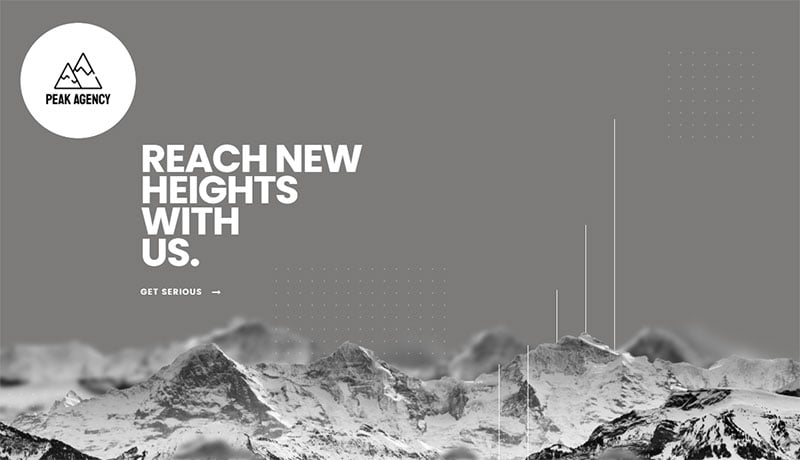 Minimal Portfolio Website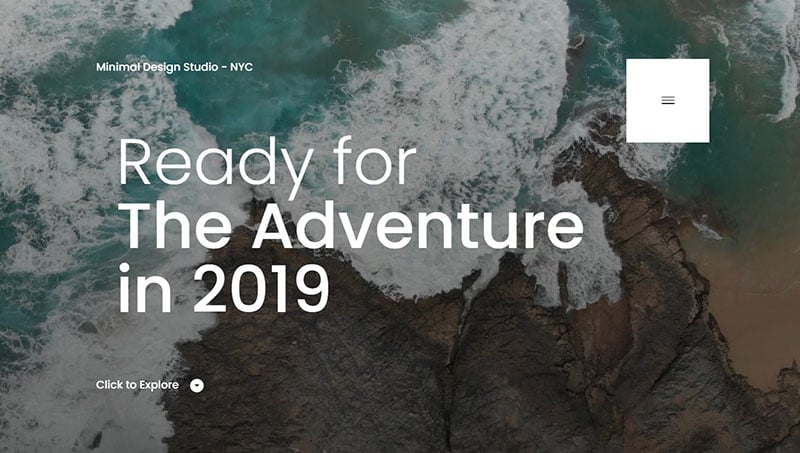 Wonderstruck One-Pager Website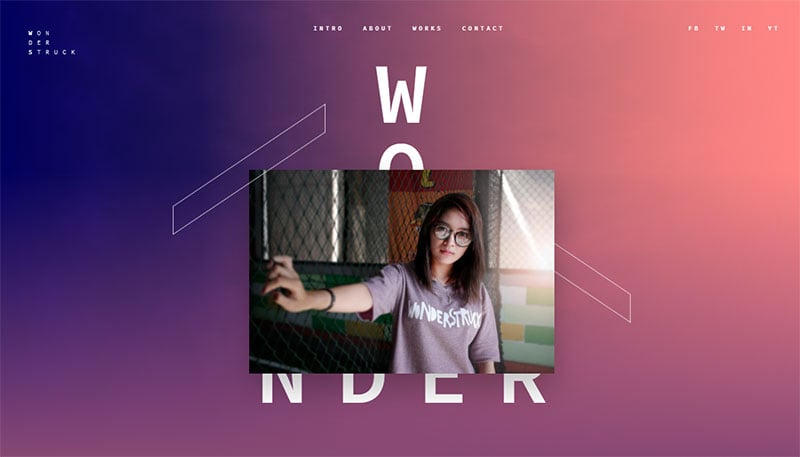 Animated Mini Website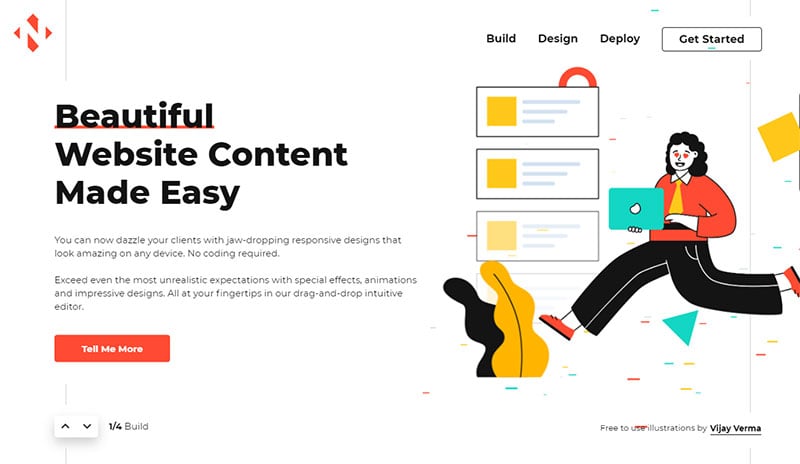 Zen Technology Website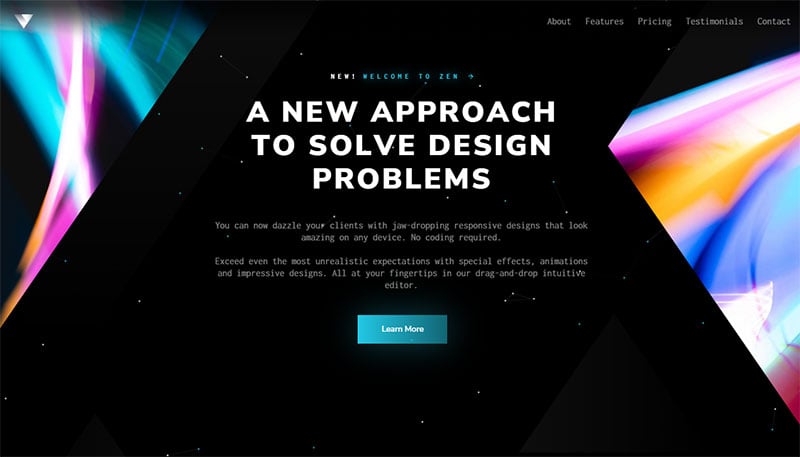 Angled Business Website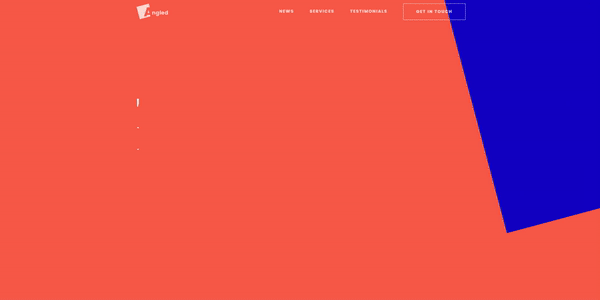 Smart Living One Page Template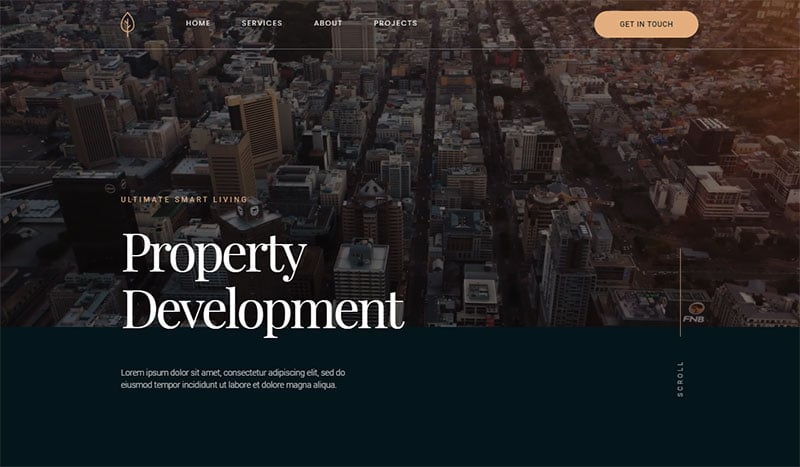 Antinomy Studio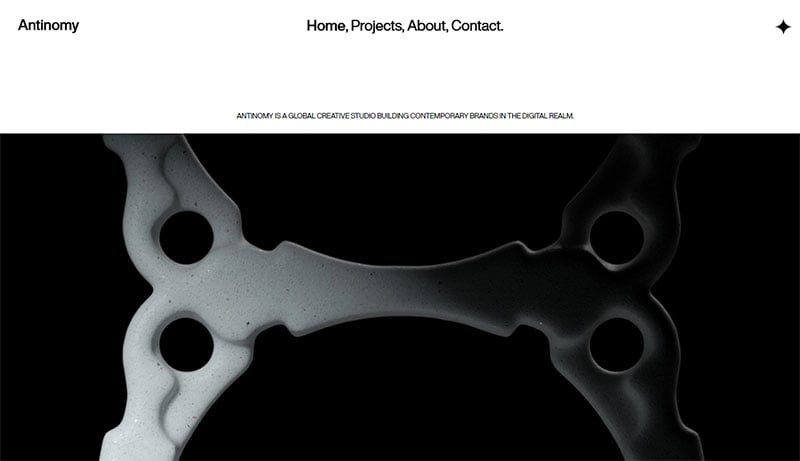 Antinomy's web design conveys innovation and elegance. Its subtle animations and predominantly black and white sections are a considerable achievement.
New World Map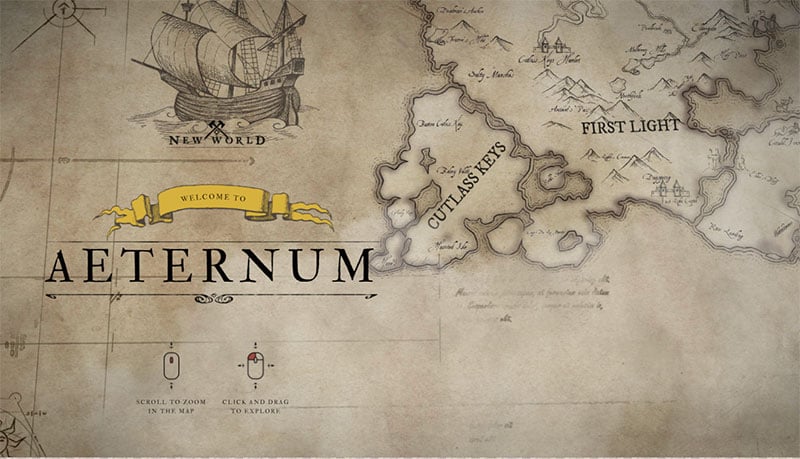 If you are looking for unique website designs for inspiration, this is definitely one. New World is an alternative reality game. Its map landing page impresses viewers with its animations and responsive design.
Your 2021 Neighbourly Impact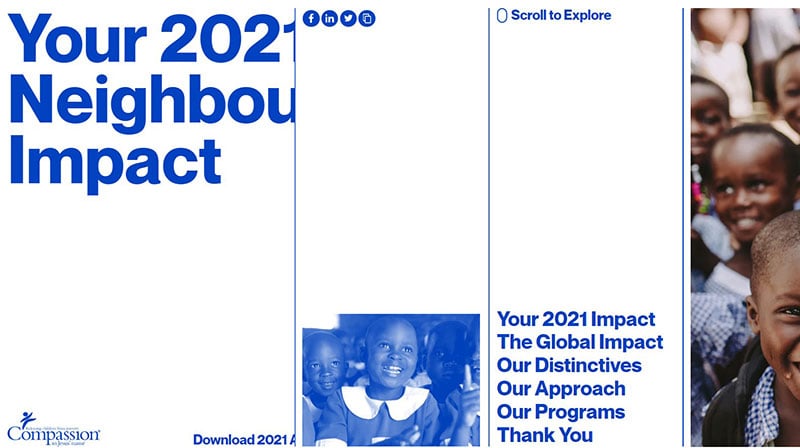 Compassion Australia tells a compelling story and conveys a clear message. Navigating the site is a pleasure in itself, and this is a perfect web design from which to draw inspiration.
Aboutluca 2021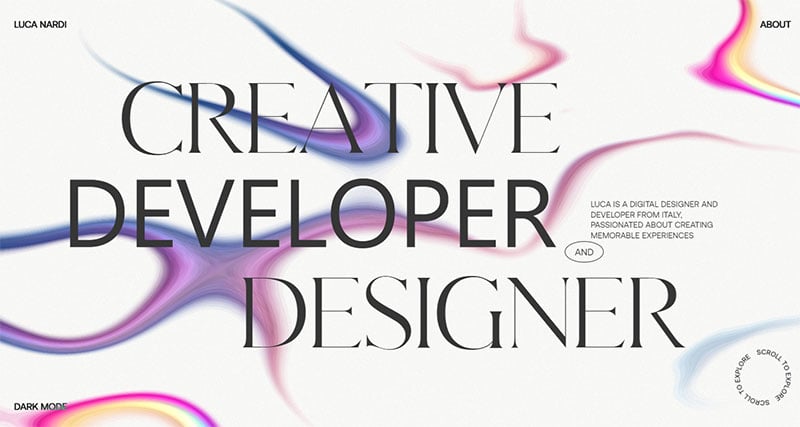 An award-winning website shows a creative blend of color, shapes, and animation. This portfolio website has one of the most impressive website designs that you can find.
100BillionSOL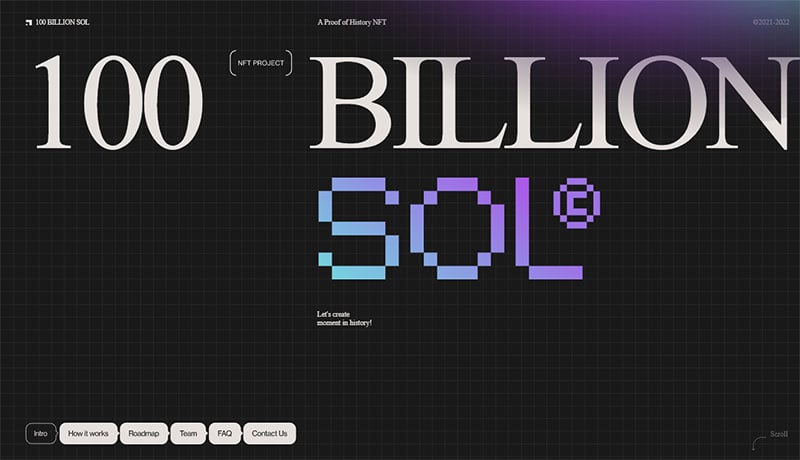 This web design presents an ambitious NFT project. It is filled with state-of-the-art digital design elements, thus creating a stunning execution.
Dola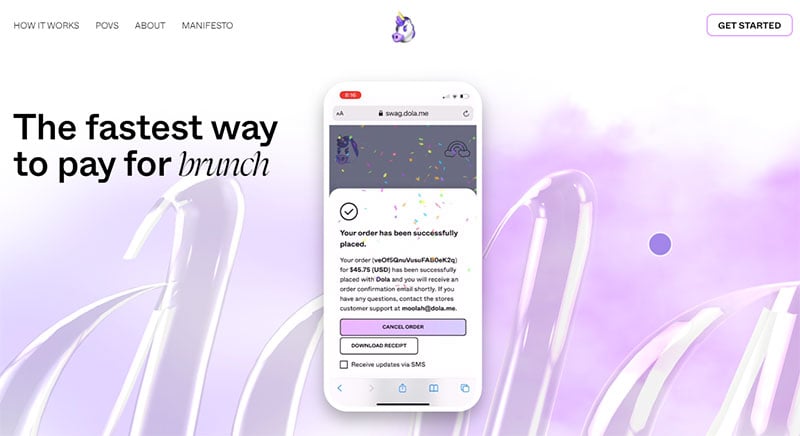 You'll find a background of abstract shapes that displays the site's content as you scroll down. Dola includes a call to action button at the right top corner of the computer screen.
The LA Art Box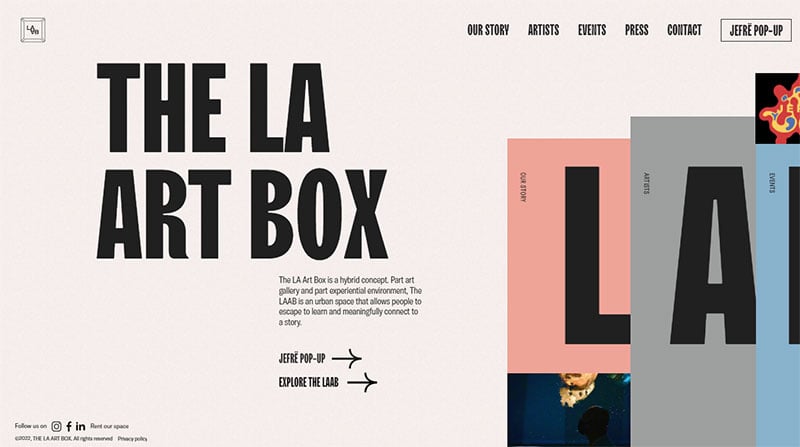 This portfolio website displays events and artists, combining bright colors with white spaces. And the LA Art Box has created a visually exciting and cohesive theme.
Grège – création d'intérieurs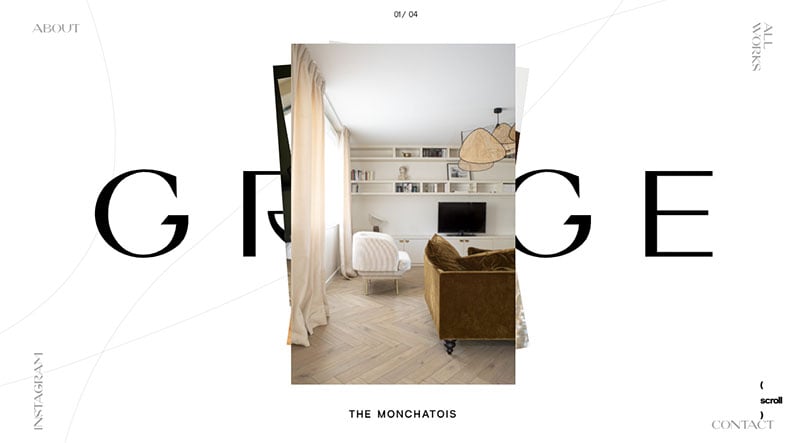 Grège's site immerses visitors into an elegant online portfolio. The platform presents excellent website design ideas, including creative, interactive grids.
R&D NLMK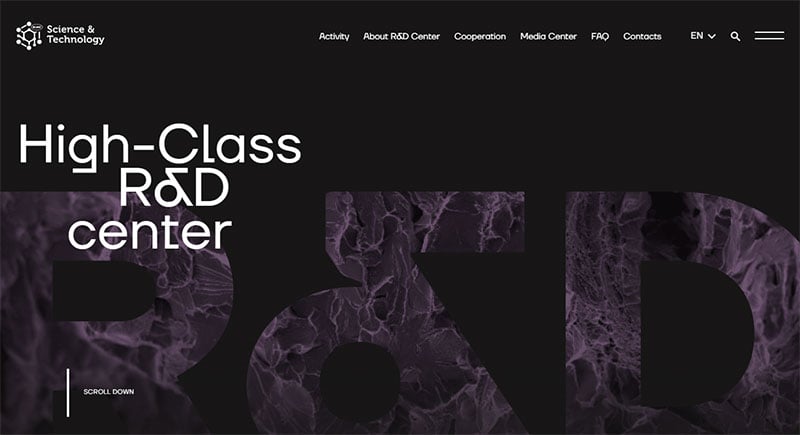 The R&D team has built a stunning visual design into its website. As visitors scroll down, they can see services and characteristics stylishly presented.
Mat & Seb Immobilier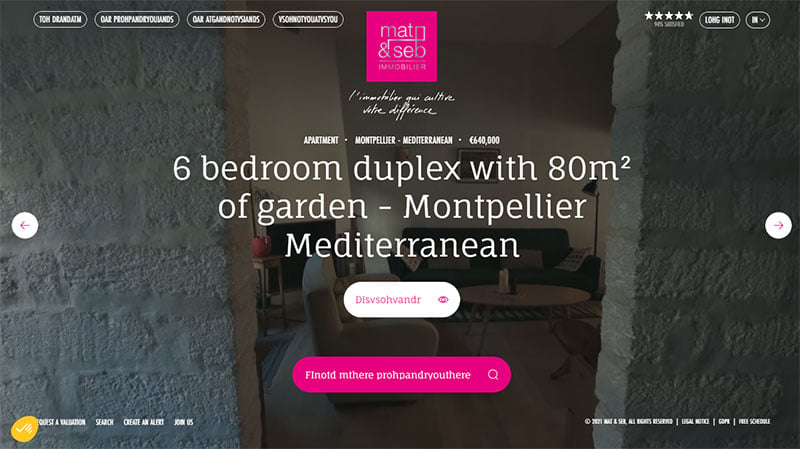 For an inspirational real estate agency web design, this one uses unique characteristics to display its projects. It includes more rigid grids than other examples, but they fulfill their purpose just fine.
Petitmoulin Studio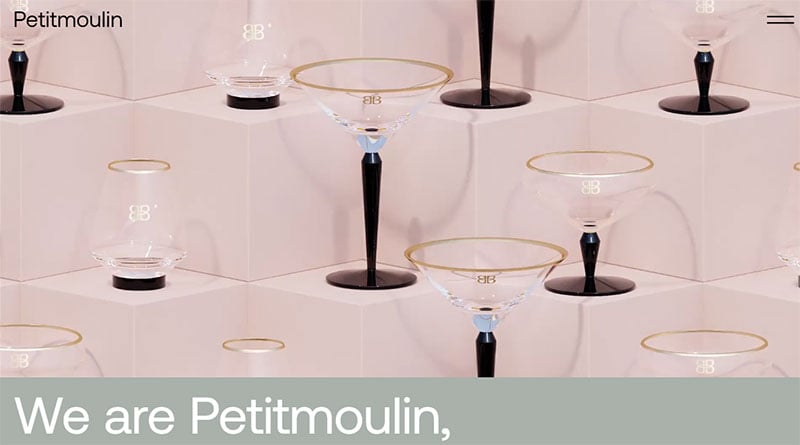 A contemporary brand designer site is perfect for getting website design ideas. And Petitmoulin Studio proves that broken grid sections can display products in a stylish yet original way.
Totem.earth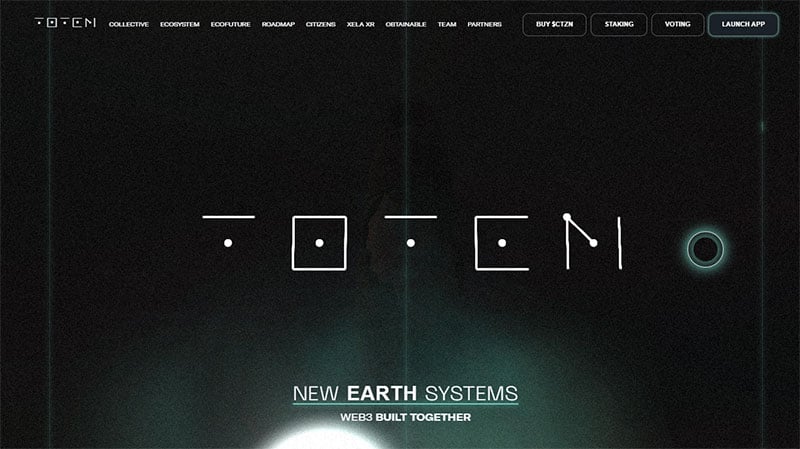 Truly unique, this Totem cryptocurrency website has a three-dimensional appearance that's one-of-a-kind. And its cohesive web design brings the whole page together harmoniously.
Pablo Farias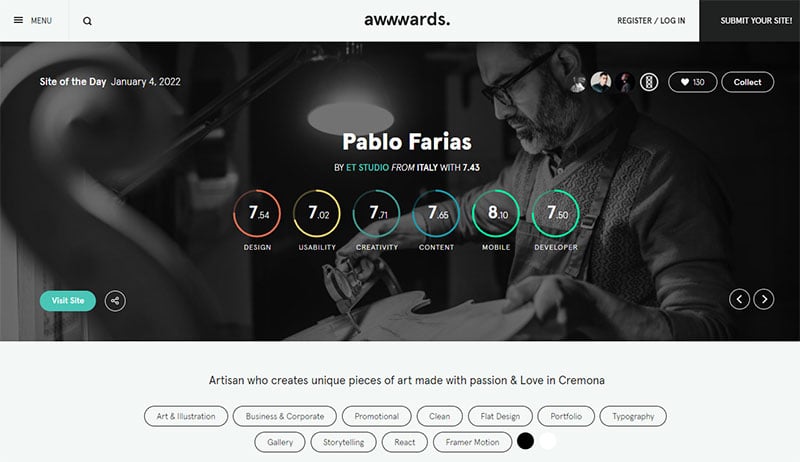 Webpages are vital for artisans, fashion consultants, and designers. This site's stylized heading treatments will inspire web designers in these industries.
Gemini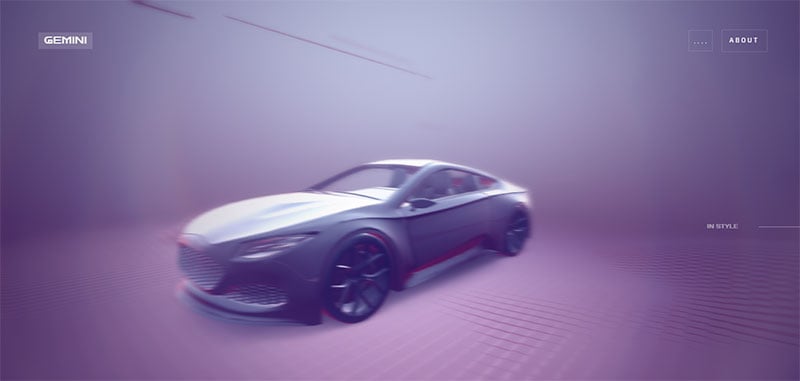 Gemini is the perfect choice if you're looking for an excellent example of impressive visual features and solid samples. This award-winning multidisciplinary production studio experimented with the contrast of motion and style.
Script Compass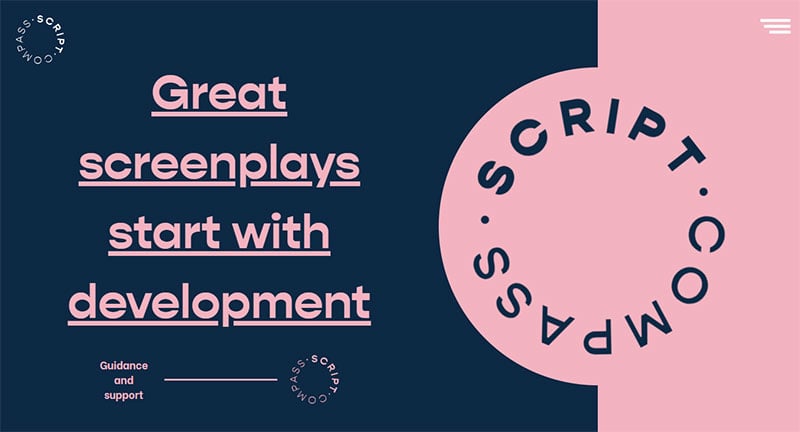 Script Compass works with TV and short-form narratives. Its animated logo is present throughout the whole landing page with animation effects.
Quartz Decor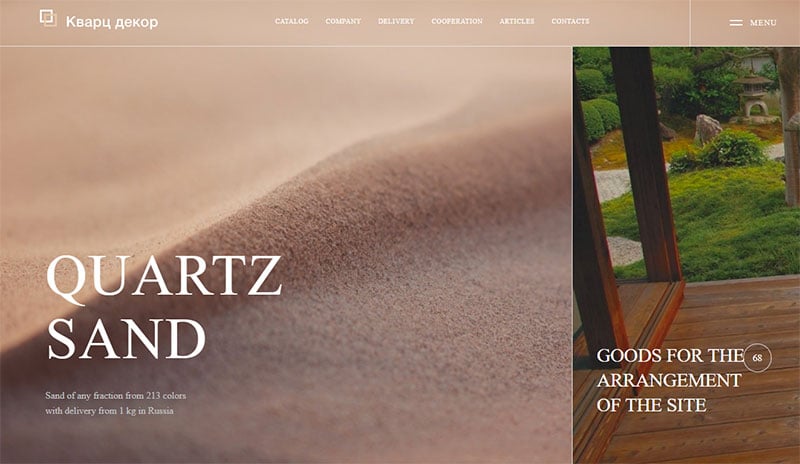 Quartz Decor displays a perfect example of an elegant, fascinating platform. It's ideal for a corporate website highlighting its products and services.
Human Interaction Company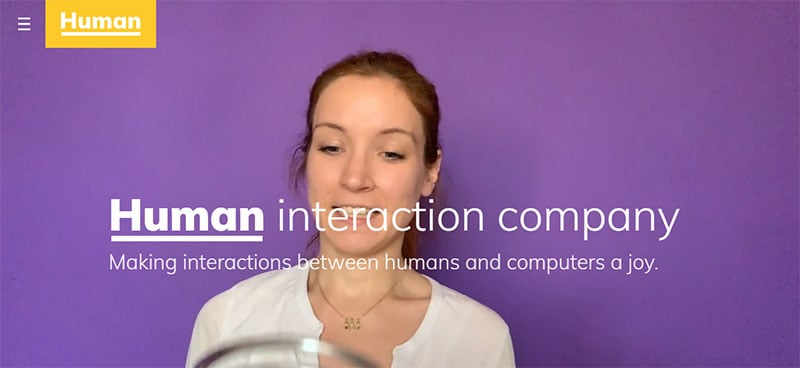 The original and amusing approach of this site surprises us with its bright colors and video format header.
UX & Digital Design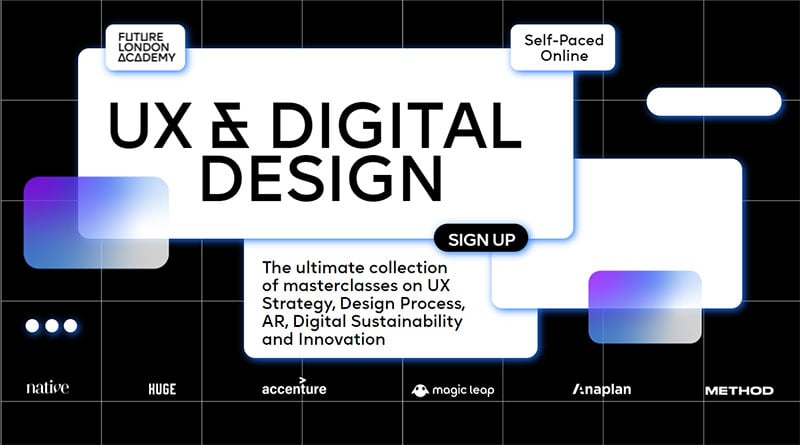 Featuring UX and digital design courses, this site's clean layout displays all the information at a glance.
JUST Egg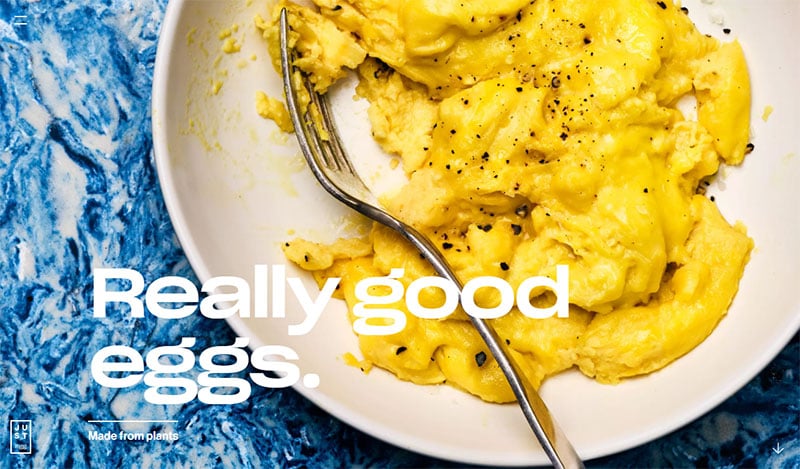 Just Egg's website features big fonts that make the relevant content easy to read.
Village Montréal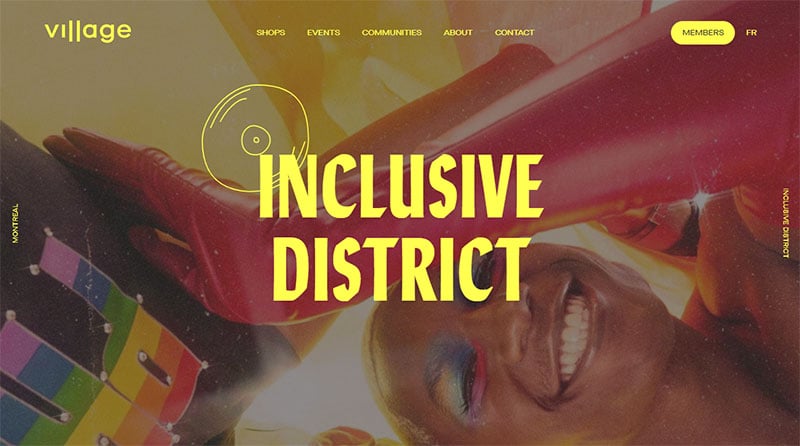 With stylish fonts and vibrant colors, this design deserves an honorable mention. It promotes an LGBTQ destination with an elegant yet modern style.
Ven Agency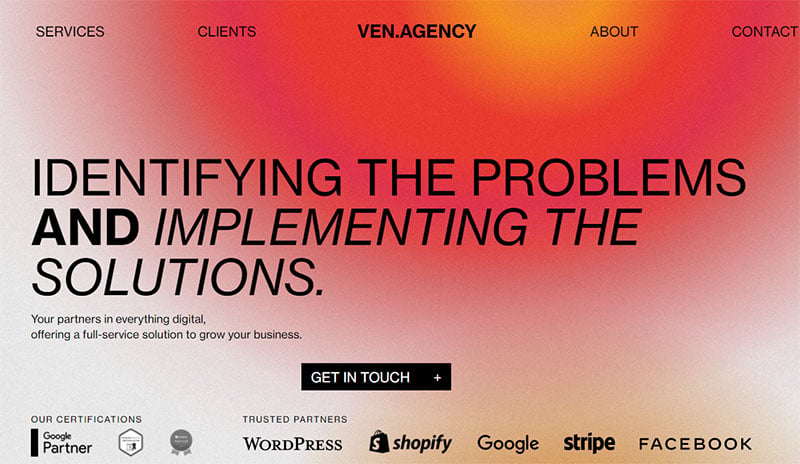 This site's layout is the perfect example of a minimalistic style with a touch of innovation. It highlights the products and services described on the page.
Mammut Digital Flagship Store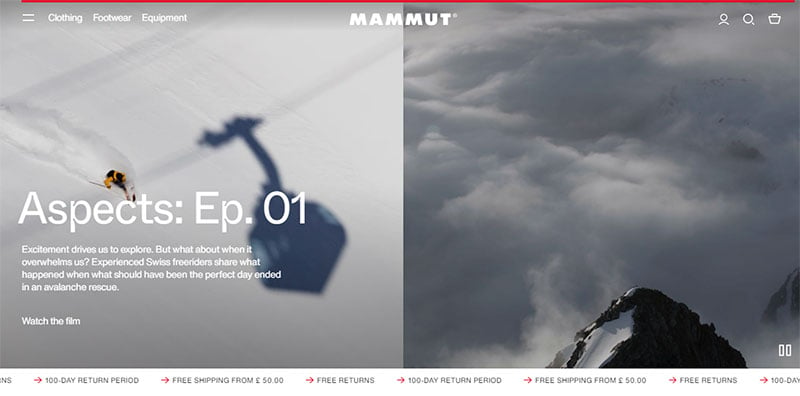 The first thing that viewers see on this site is an impressive two-part header. It has one picture and a video on each side.
Victor Pattyn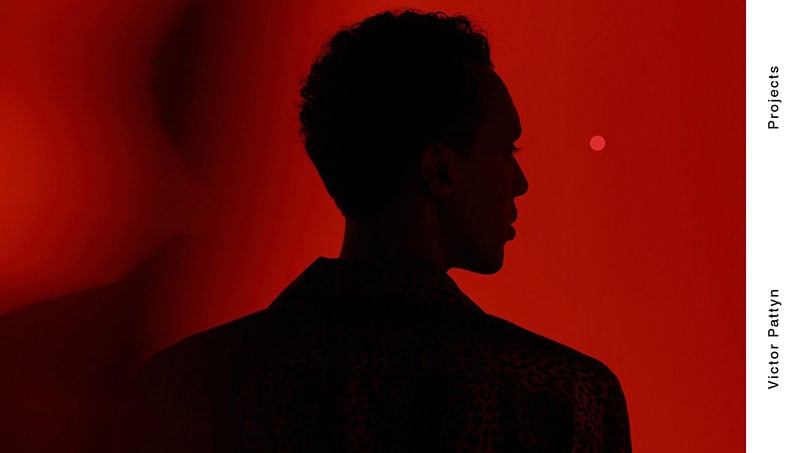 Artist Victor Pattyn's website is everything a portfolio site should be. He displays his work in an interactive, fully responsive website.
2021: Projects of the Year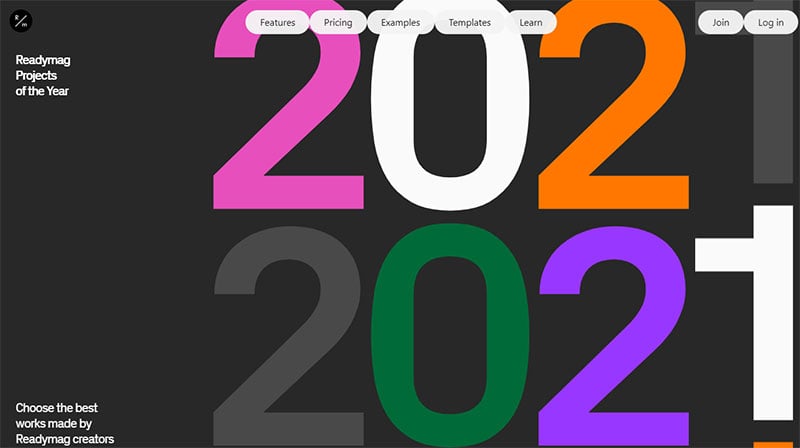 This unique design shows the best projects of 2021. As you scroll down, you'll be surprised to find a variety of colors and shapes displayed interactively.
Virtual Expo Dubai 2020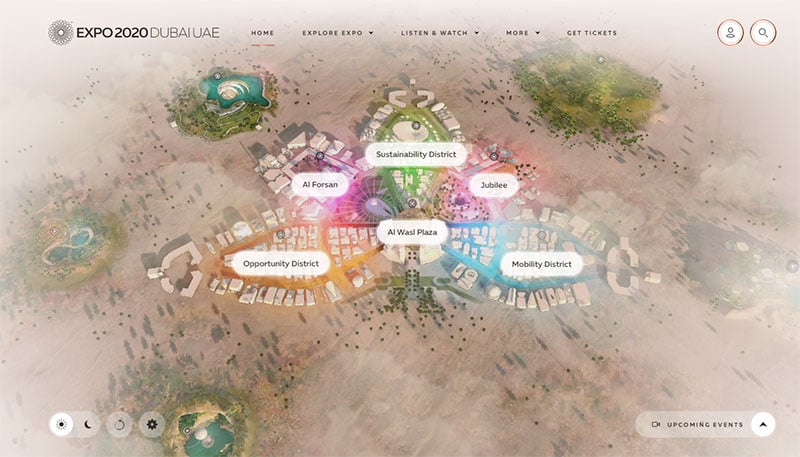 Visit the Virtual Expo Dubai 2020 page for an incredible digital experience. You'll see an interactive 3D map where you can explore the Expo's sections.
Nurture Digital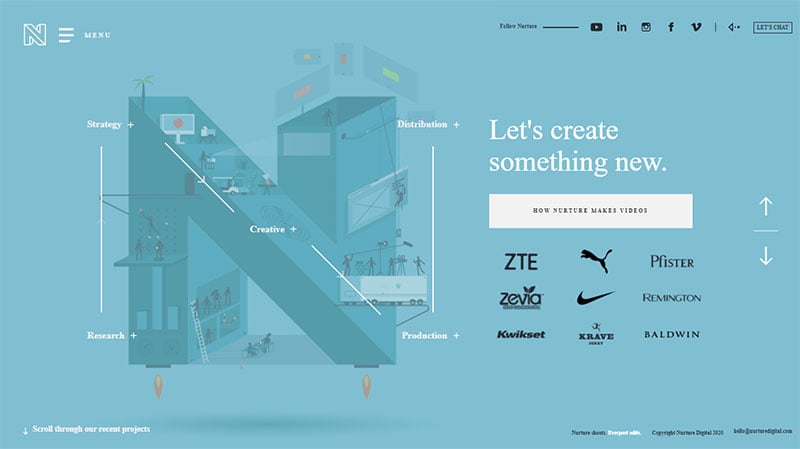 Nurture Digital's website shows all its information on the landing page. The transitions from one section to another are pretty impressive.
Spotify Design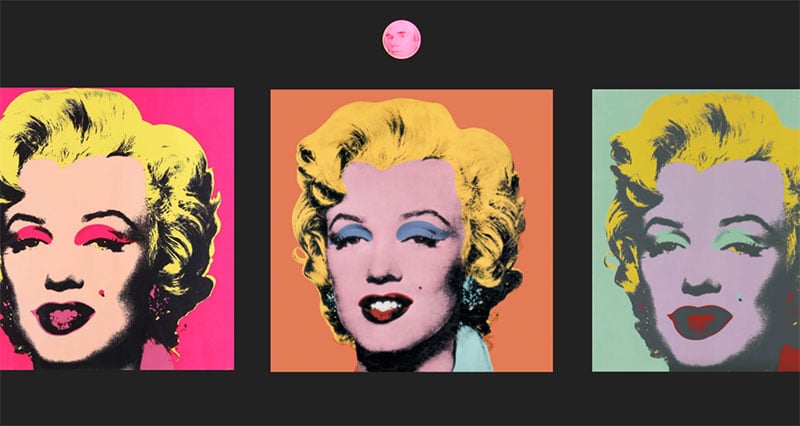 This website presents a unique character by implementing smooth animations. It combines bright colors, large headings, and flat geometric elements.
OHZI Interactive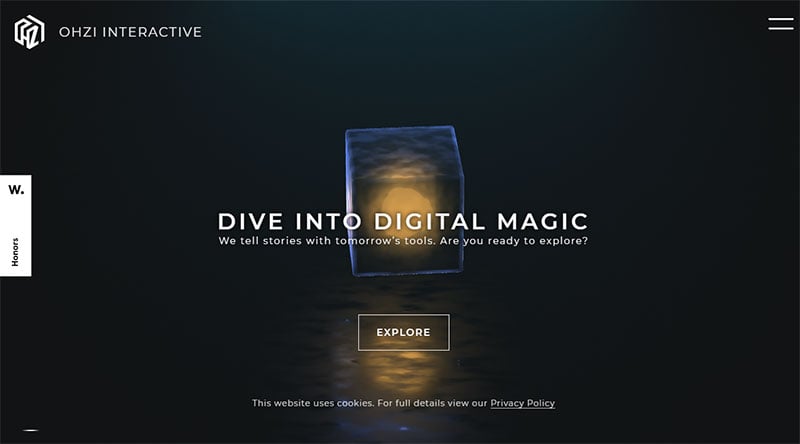 In this case, an interactive 3D experience with soft transitions and animated elements immerses the visitor.
Capsul'in Aluminium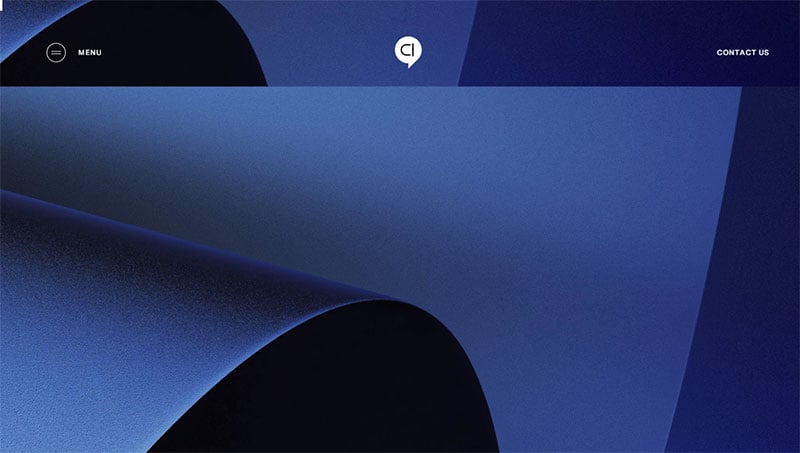 You'll find more than high-end coffee capsules on this website. Products are exquisitely presented with dark-blue colors and geometric animations.
Dylan Landman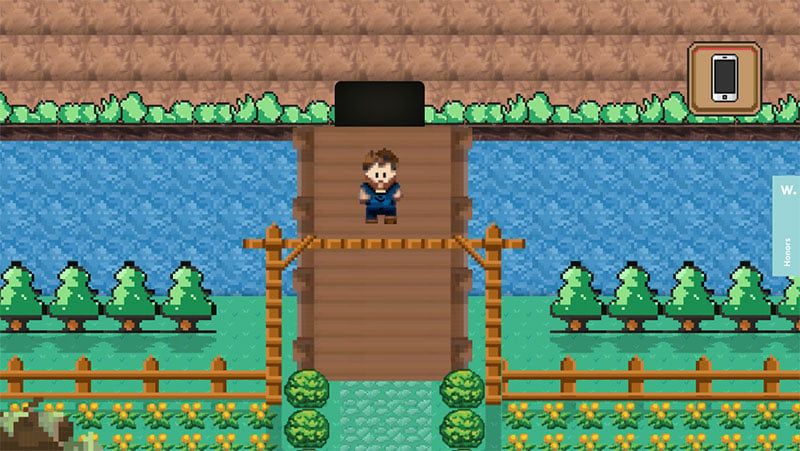 Dylan Landman displays his digital products in a game-like environment. The site is fully interactive and has hidden features waiting to be discovered.
Vivid+Co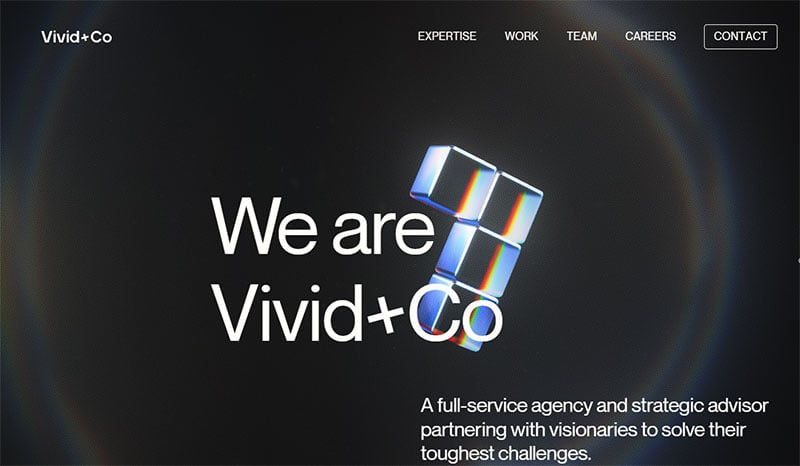 A strategic advisory company features its services combining ongoing animation led by a bright cube on a dark background.
Modem Works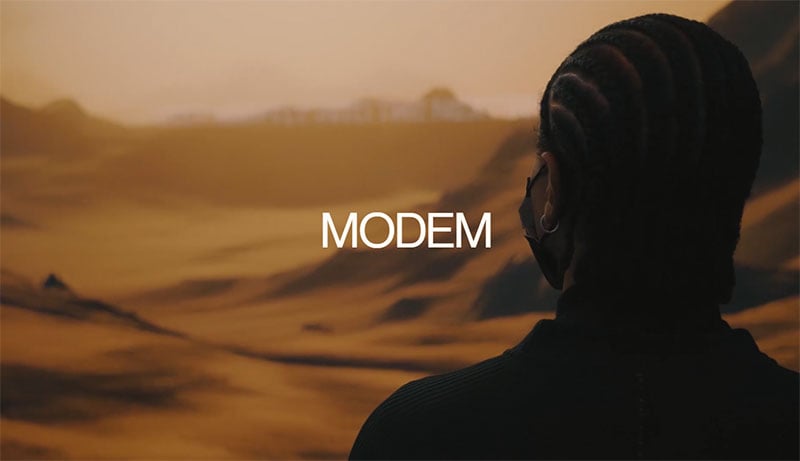 Modem Works supports innovative projects. And it presents them on a clean homepage with video headers and interactive photos.
Vovi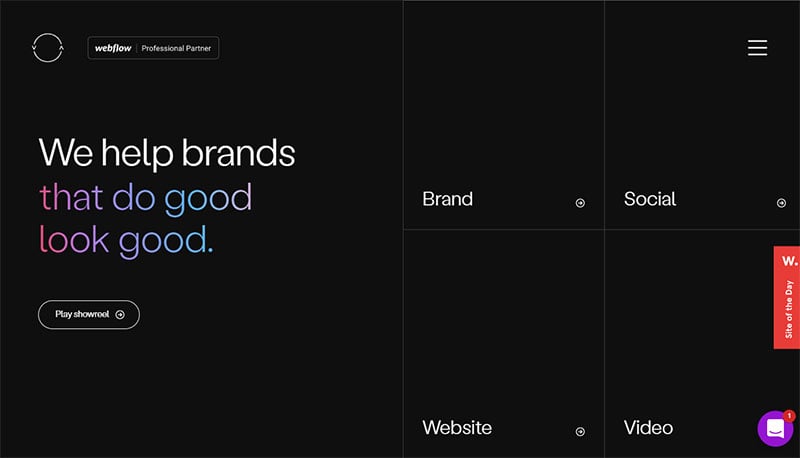 Vovi provides marketing, social media, and video services. A stylish web design with smooth transitions reflects its effectiveness.
Moooi – Paper Play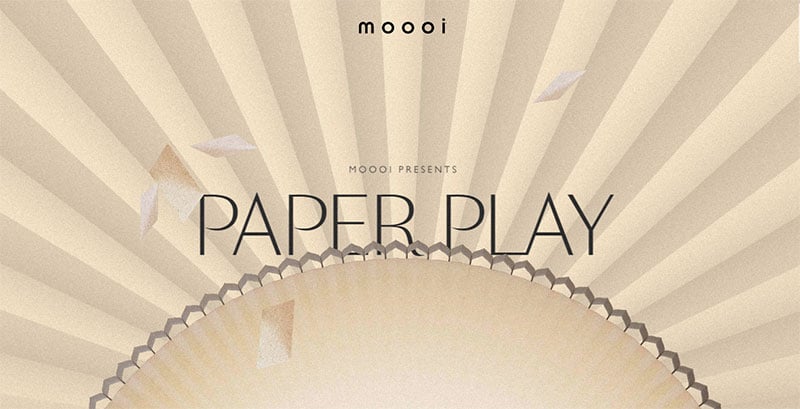 Yet another one of these unique website designs is Moooi. Visit Moooi and enjoy a kinetic spectacle as you scroll down. The interactive menu displays the categories and products.
Healthline Transform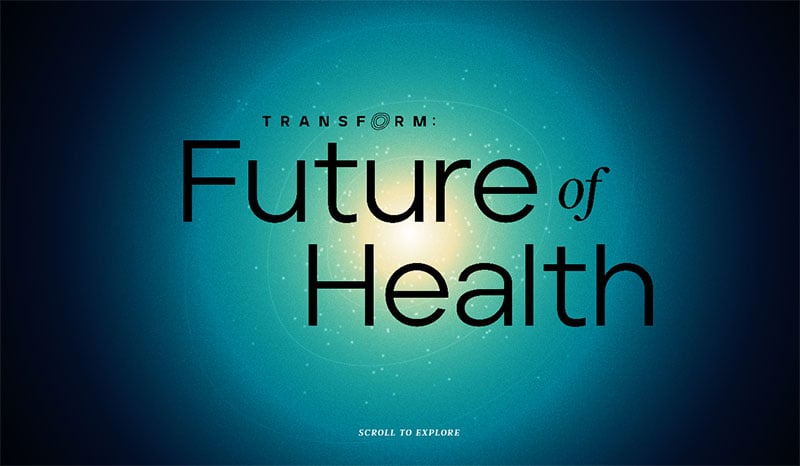 An innovative approach to health requires a creative web design. Healthline displays its products in an animated slider after an outstanding presentation.
Longshot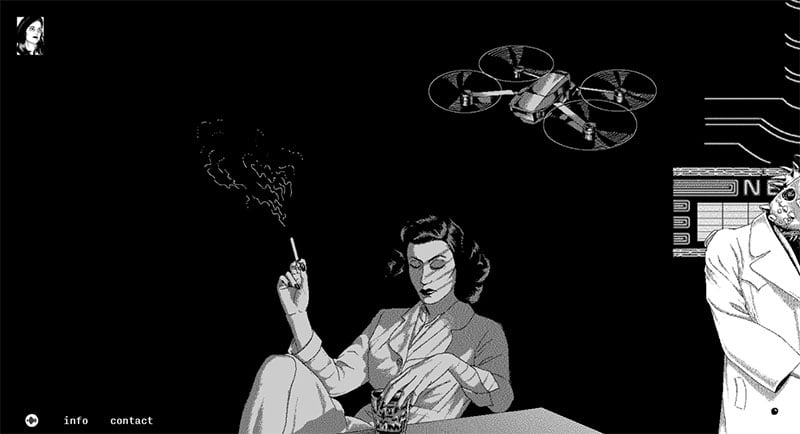 With black and white motives and a vintage feel, this art company features some of its best work. There is a slight shading change in the images that slide one after another.
Newest Americans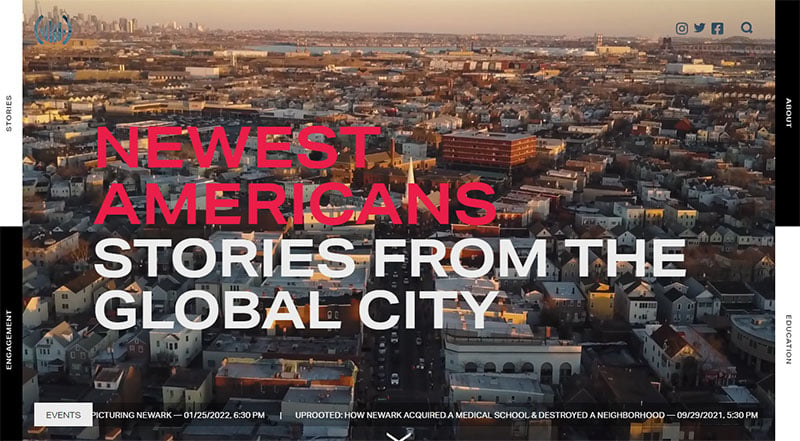 Beautiful images set out in a colorful grid across the page of this website present the stories of immigrants in New Jersey.
Henri Heymans 2021 Portfolio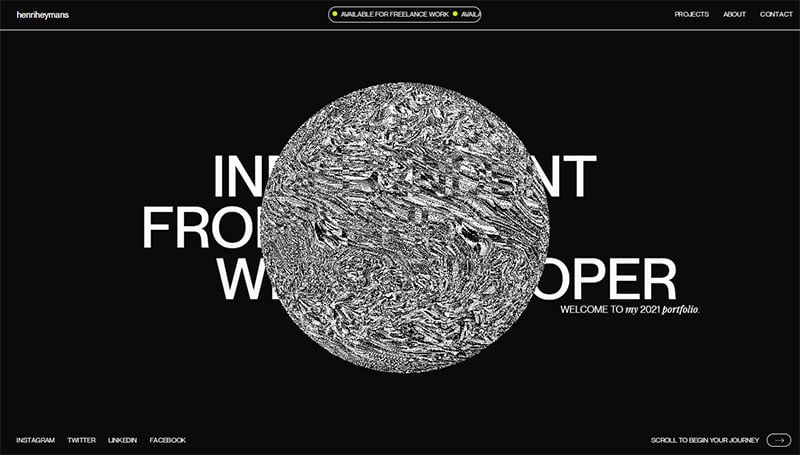 This portfolio shows the work of a front-end developer. The landing page presents an interactive ball that changes direction along with the cursor.
Studio format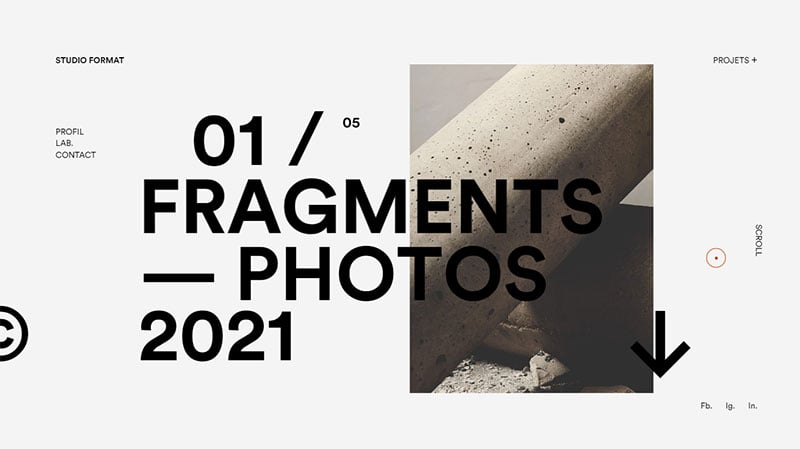 Studio format's large pictures are beautifully set over sober backgrounds in black or white. And the animations provide elegance to the entire site.
Elespacio
Get excellent design ideas from this creative agency website, where technology and ideas meet.
BlueYard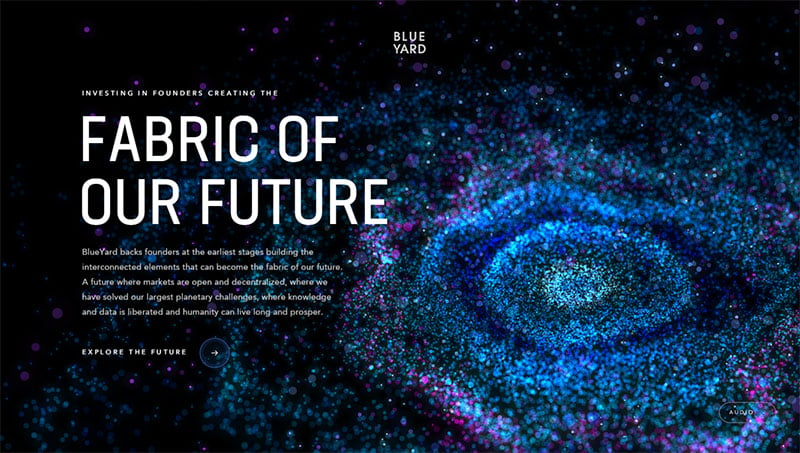 With a stunning black background, the BlueYard website is an excellent source for designers to learn.
SE Art Studio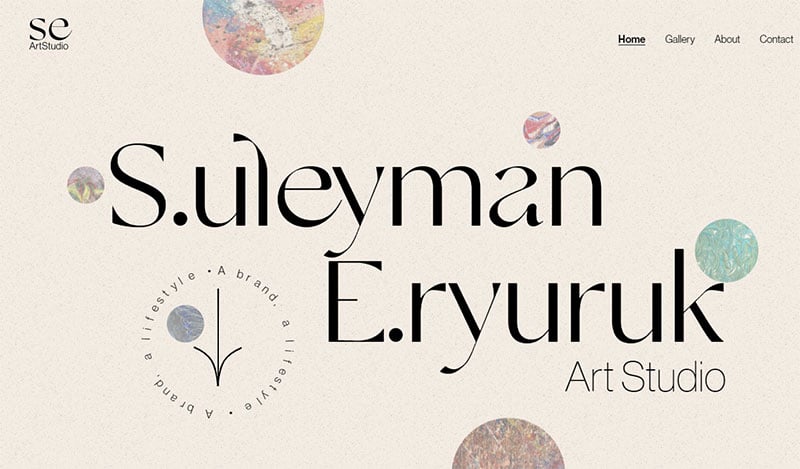 SE Art Studio is an online art portfolio. The site displays the work of an abstract painter in an original and fresh-looking way.
Rimac Automobili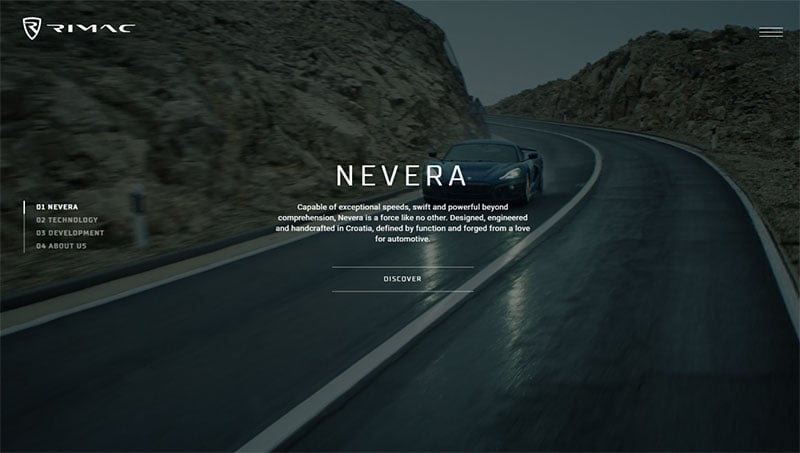 With sharp, moving sliders, video headers, and impressive photos, this website is an excellent example of a high-end web design.
Azeret Typeface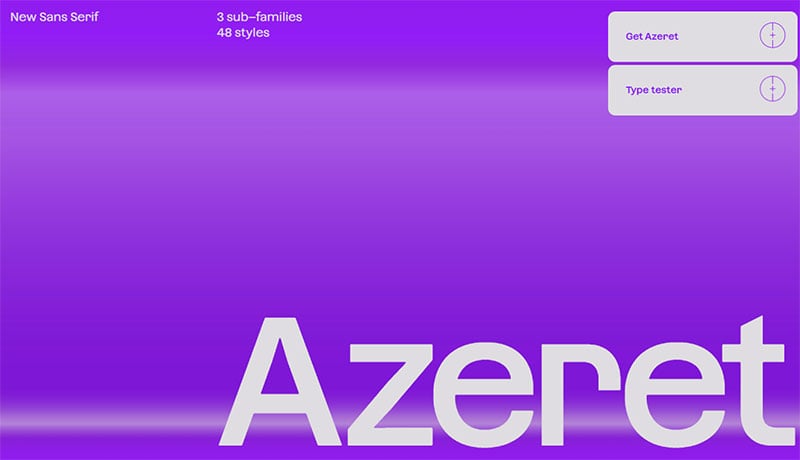 Those designers who want to create a one-color design can learn from Azeret's website. And the platform makes tasteful use of animations, fonts, and cursor.
Skyline Films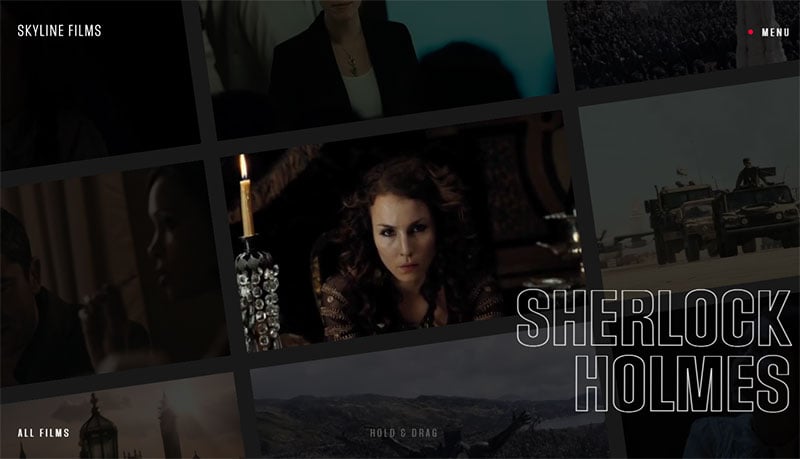 This film consultancy agency presents a grid-like platform where visitors can select a movie. Then they can read the movie's information while having a great experience.
Swab the World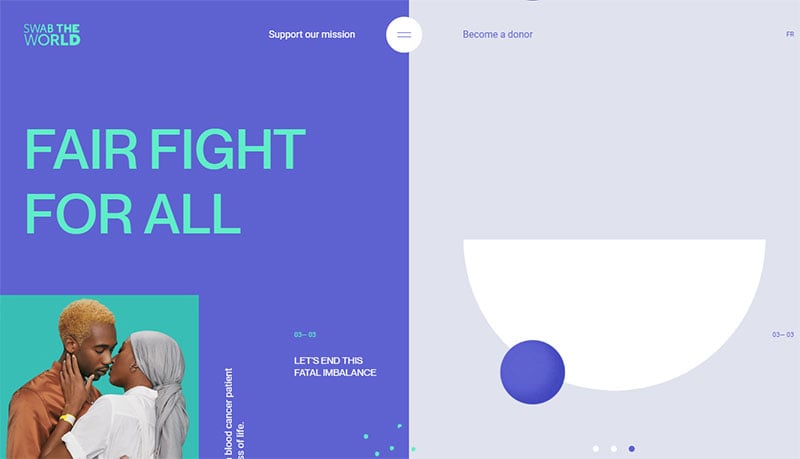 Swab the World presents its project on a trendy homepage with negative space shapes, bright colors, and parallax.
Lama Lama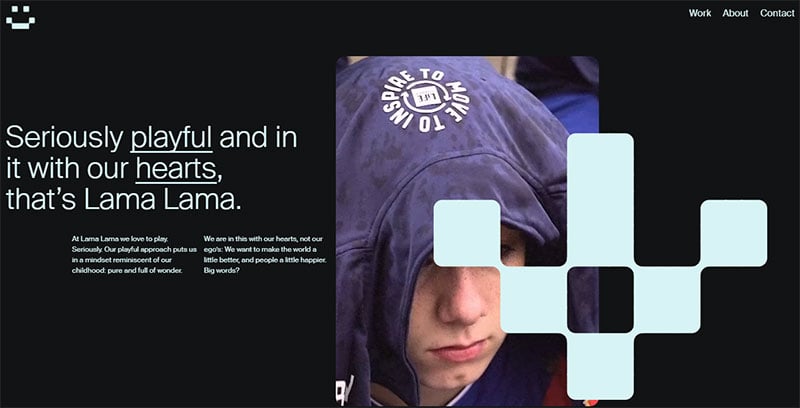 Different projects are layered in a single-colored background. You can scroll down and get to know them by clicking on the pictures.
Lanapapier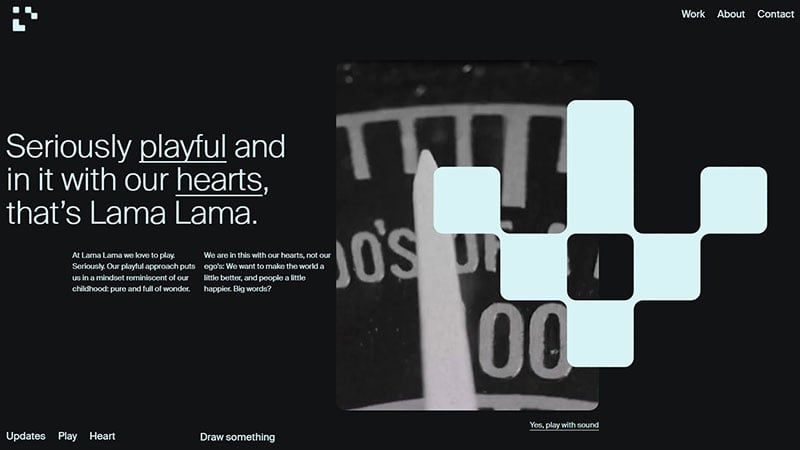 Some websites surprise us with their innovative features. Others convey the brand's message through smooth animations and elegant layouts. Lanapapier's website combines these characteristics, engaging the viewer in a superb navigation experience.
DATAGRID Inc.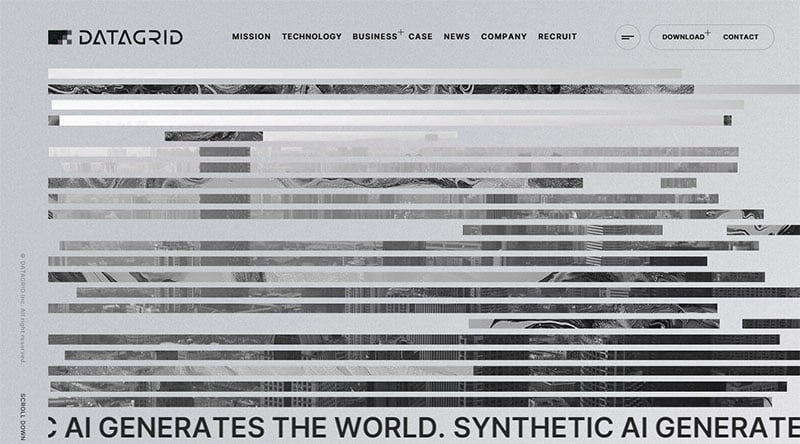 Many tech startups reflect their innovative ideas with a contemporary, high-end website. And Datagrid Inc. is no exception. With an interactive, aesthetically pleasing approach, this web design conveys confidence and professionalism.
Lokoto
This futuristic fashion brand has a stunning eCommerce website. The web design fulfills its purpose by offering a clean platform to display products in beautiful pictures.
Stoov®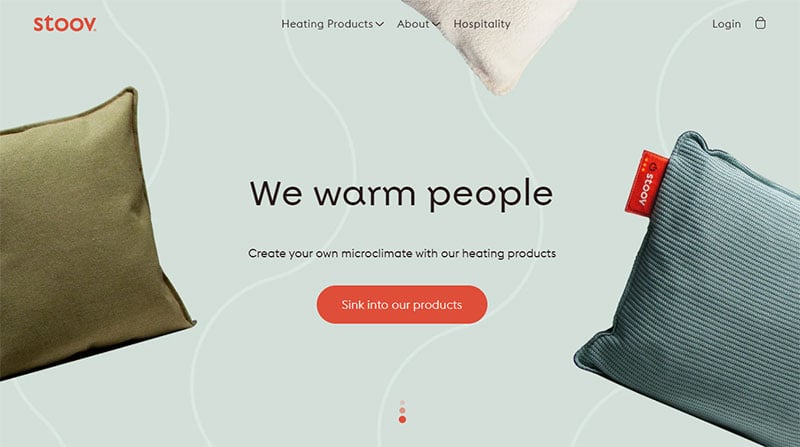 Stoov's website reflects the brand's central message: we warm people, not the planet. The products are displayed on a large slider, product pages, and their respective categories.
Cubitts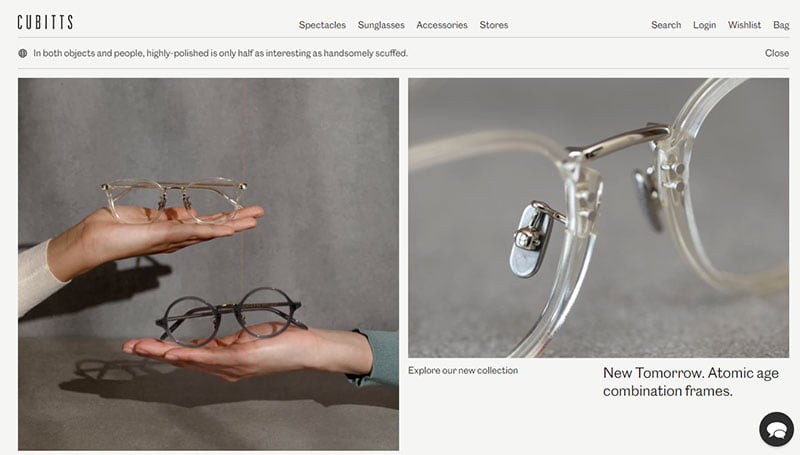 You can find spectacles, sunglasses, and accessories in this UK-based business. You can also browse for products on its web pages and shop online.
Corthay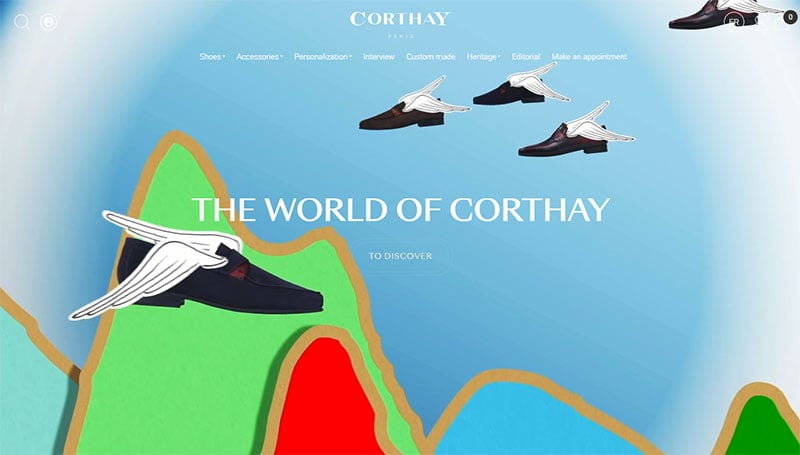 If you're looking for inspiration for a leather goods store, this French store has a stunning website. The site's home page header stands out for its originality. And the bright colors cleverly combine with surprising animation effects.
Kepner Tregoe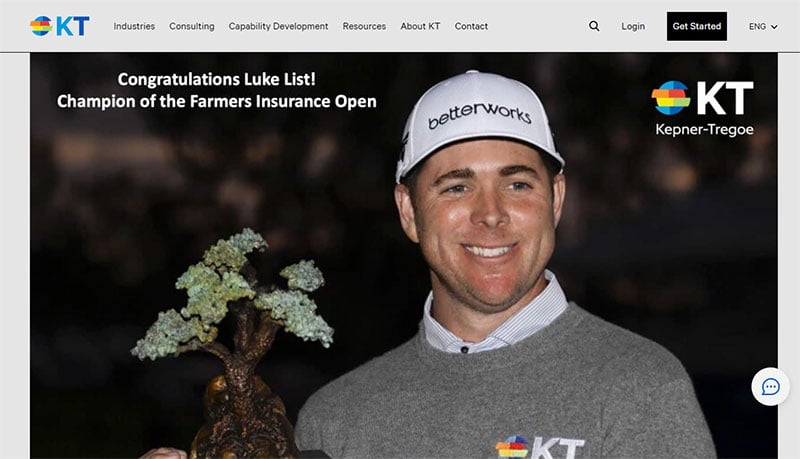 Kepner Tregoe's corporate website offers consulting services for business solutions. The approach is quite minimalistic, with an animated feature in the middle of the page.
Garoa Skincare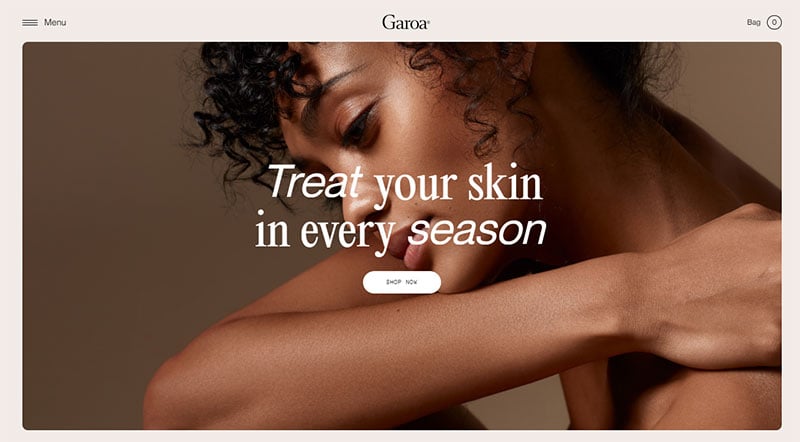 This eCommerce website offers skincare products. The web design includes several unique usability elements, including a shopping "bag."
Webflow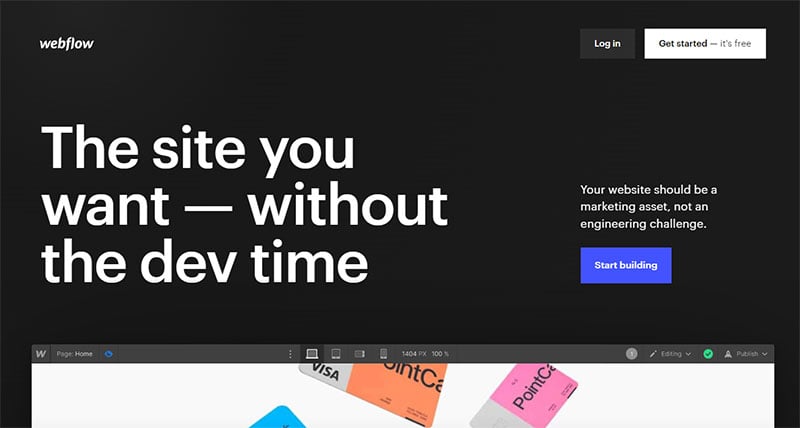 If you are looking for fresh web design ideas, look at Webflow's site. It presents a balanced combination of style, usability, and a pleasant user experience.
20 Years of Xbox Museum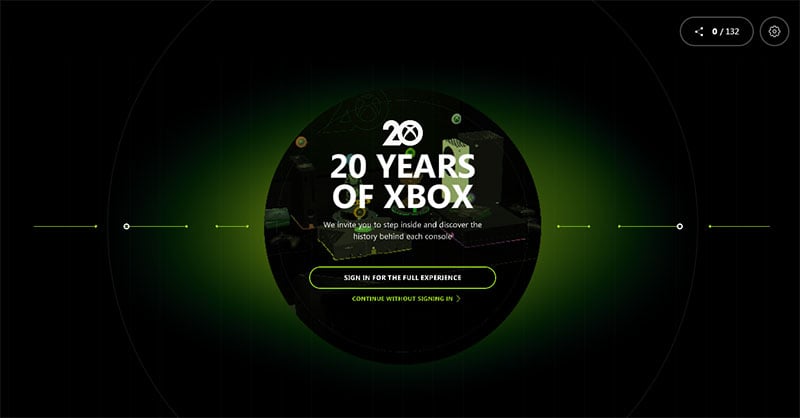 The Xbox team celebrates its 20th birthday with a stunning interactive website. Users can enjoy a unique experience with an interactive timeline, smooth animations, and sound effects.
Your Profile, Your Home by FB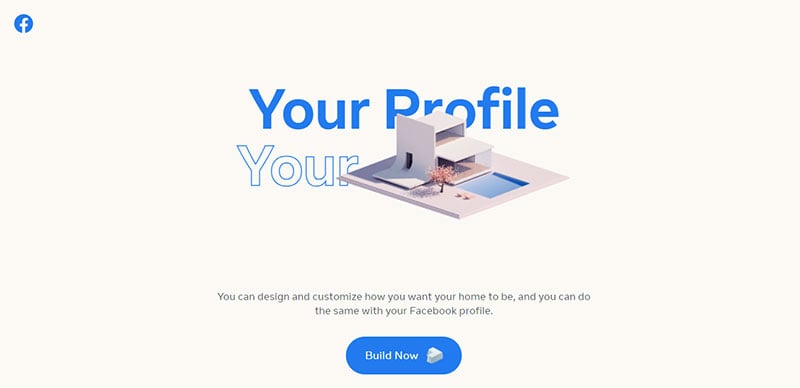 The Facebook team has created an analogy between customizing your home and Facebook page. Thus, they present an interactive experience explaining what users need to consider. Some sections include privacy, security, ad customization, and more.
RTK IT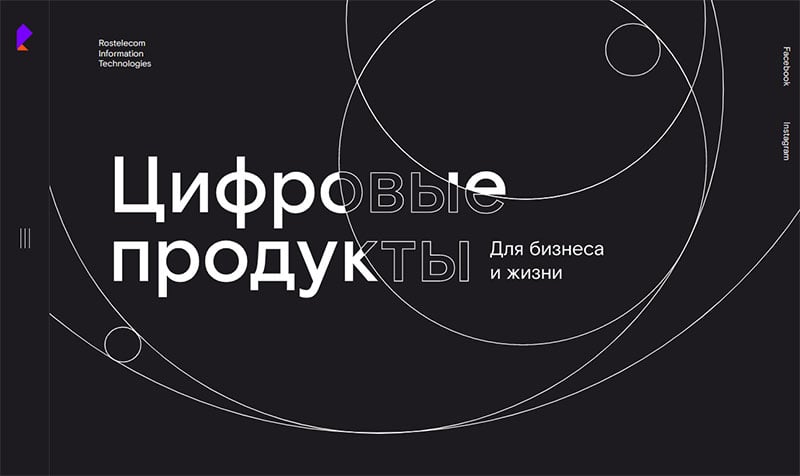 This Russian agency presents its digital products through a stylish, impressive website. It combines large fonts and sharp geometric shapes with bright purple elements on a black background.
The Future in Mind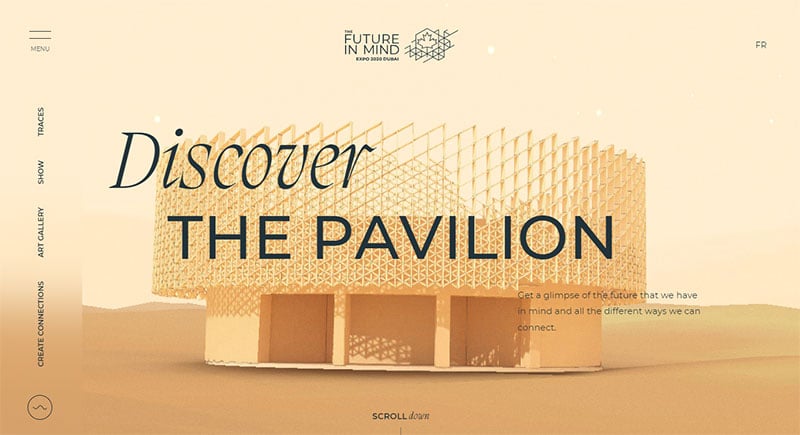 Canada showed its projects to the world at the 2020 Expo Dubai. The presentation boasted gorgeous backgrounds with exquisite sound engineering and animation effects.
Alan Menken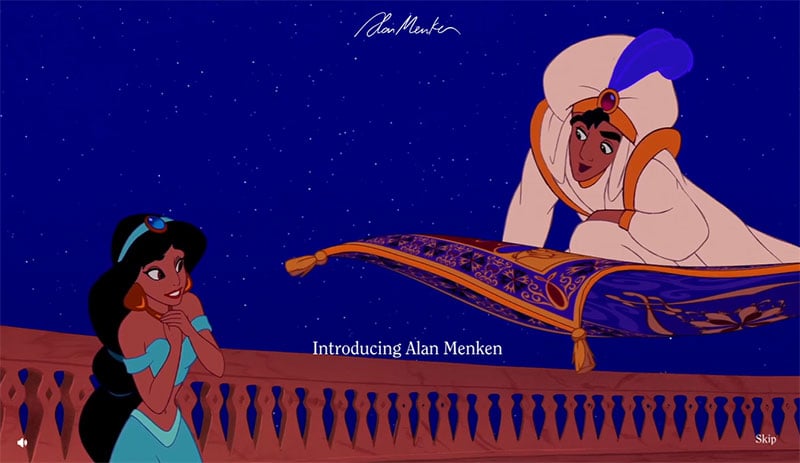 The renowned musician, producer, and composer, Alan Menken, presents his work on this stunning platform. And visitors can see videos or listen to every project's music. They can also explore Alan's biography and awards.
KEBUKE Tea Company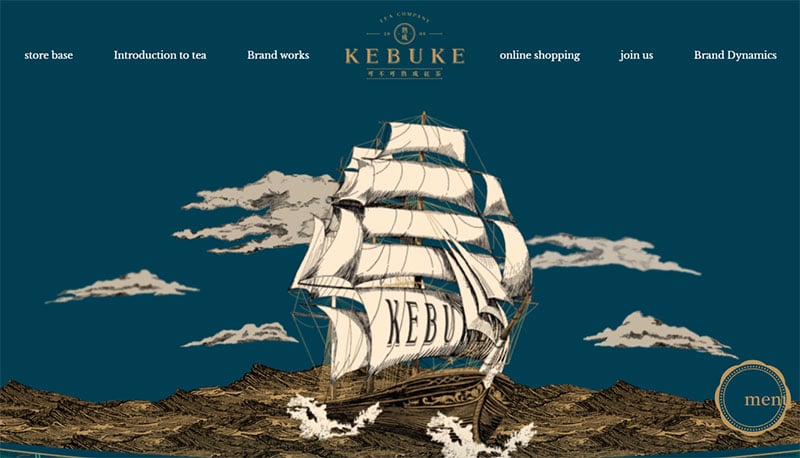 This Taiwan-based tea store presents its products with an original approach. Jump on the ship and travel through time in an engaging visual experience.
Baillat Studio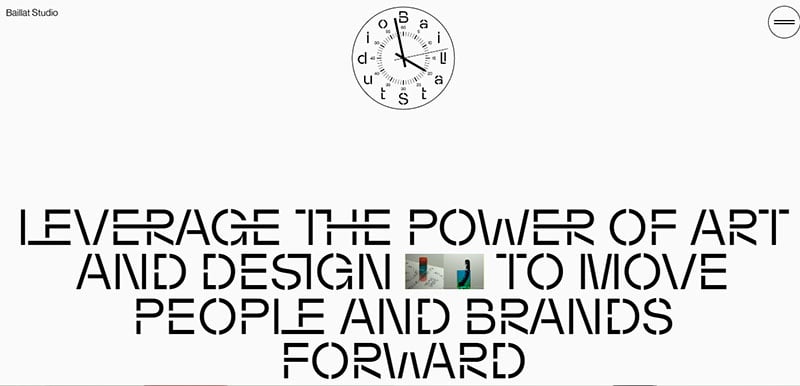 Baillat is committed to developing brands. You can check out its portfolio and enjoy the smooth transitions and interactive heading. The information is laid out on a simple white background for clarity.
Melville Design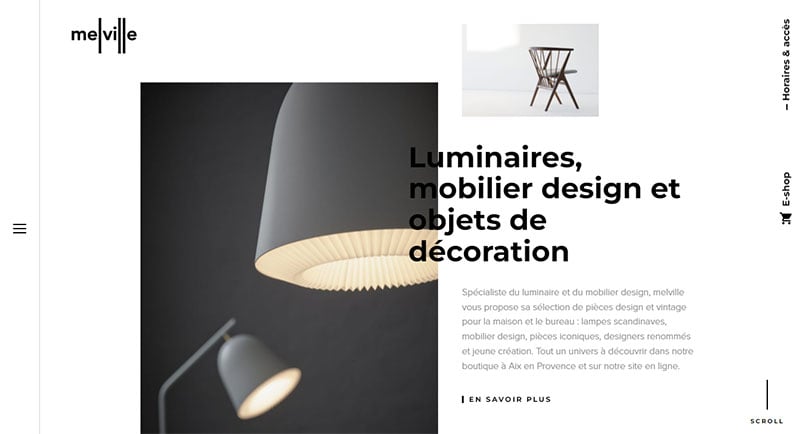 Melville is an interior design agency. Its high-end products are displayed elegantly with one-of-a-kind animations.
Leo Burnett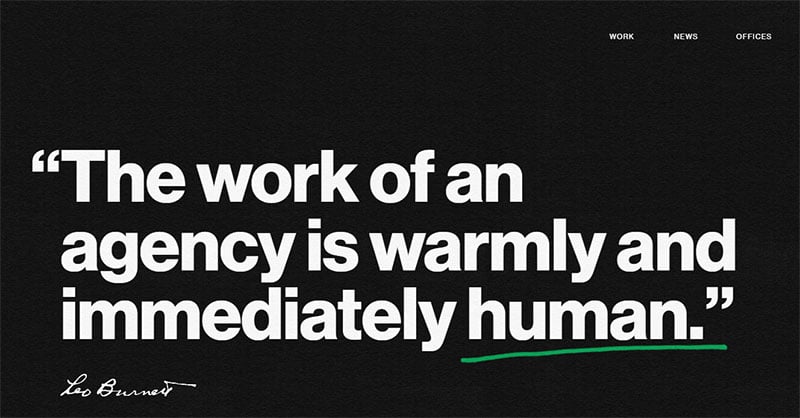 Leo Burnett's advertising agency tells us about its history and ideology. The web design quickly conveys the agency's philosophy, and you see their portfolio as you scroll down.
BBDO Creative Agency Portfolio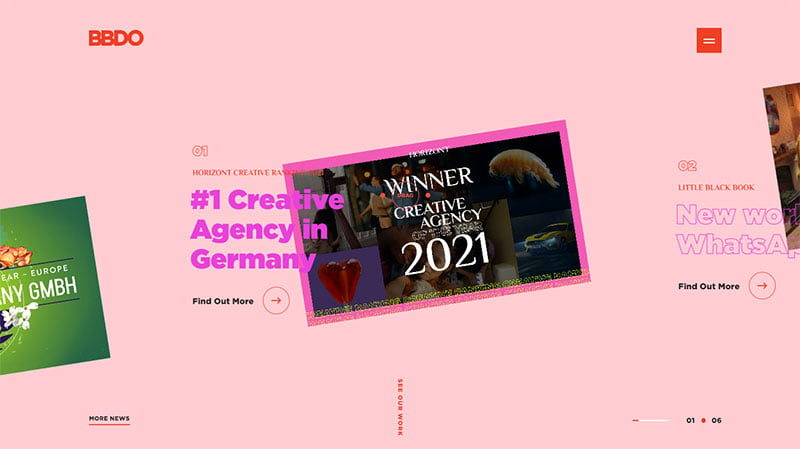 This website is an excellent example of how a portfolio should look. Its interactive header invites visitors to drag the pictures and see the different projects. The clever transitions combine black and red colors. The About section has cool animated cursor effects.
Hard Work Club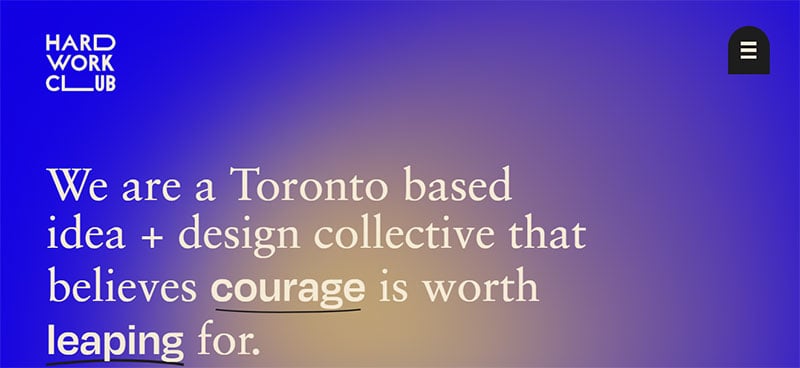 This Canadian design collective believes in a new approach for today's market demands. Its site presents an attractive layout with clever gradients, large fonts, and engaging animations.
HSKR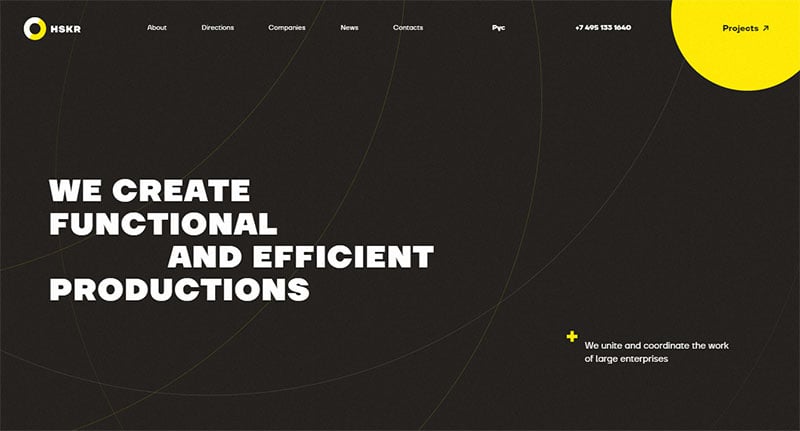 The Russian agency presents its services with a highly interactive layout. The choice of colors (black and yellow) contributes to the site's modern look. Also, the mouse animations and surprising transitions constitute a significant achievement.
ListAcross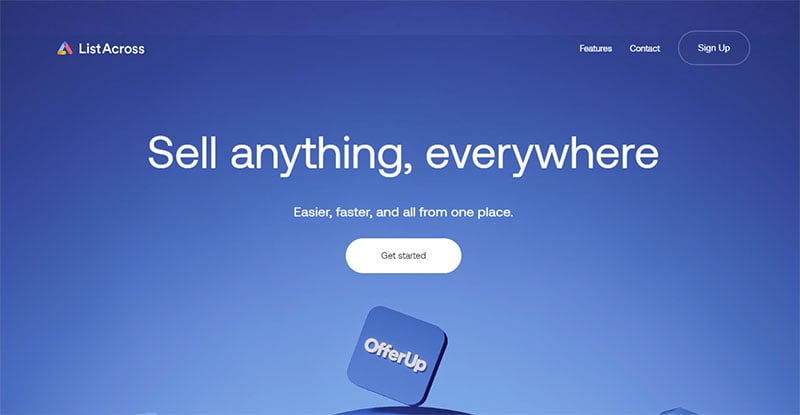 ListAcross, an eCommerce platform with a stunning design, presents the future of online shopping. The days of putting your items for sale on different platforms are over.
Dala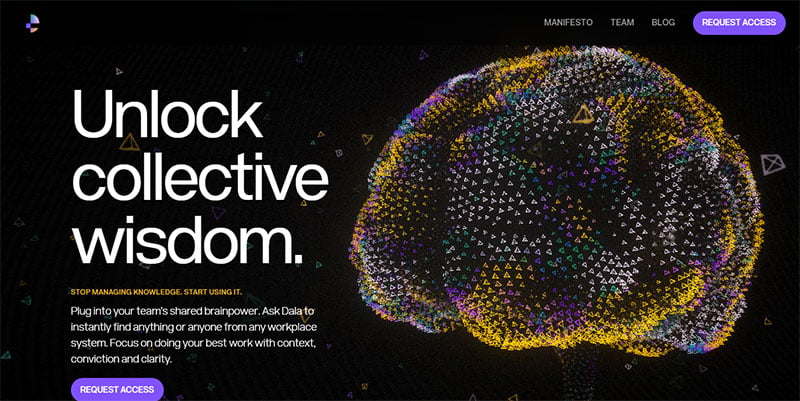 Dala brings a new approach to workflow management. This approach is perfectly represented on their site. Designers can get web design inspiration from Dala's cursor effects and animated transitions.
The Swell Gallery by Ripple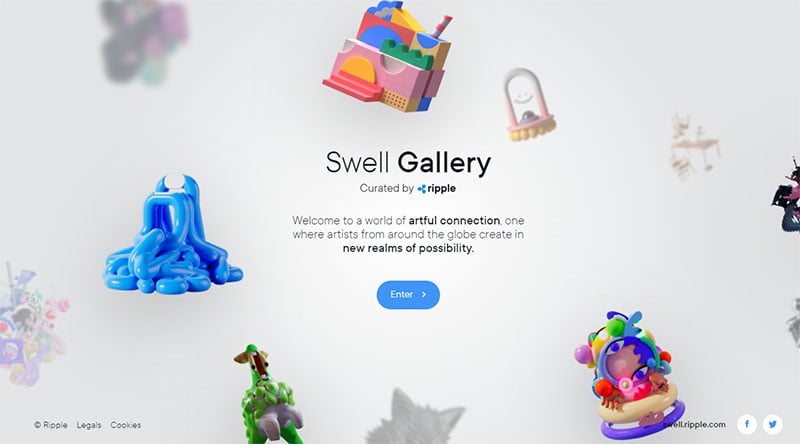 The Swell Gallery presents defying 3D works by various artists. It displays these works on a stunning slider, and a thrilling interactive experience accompanies each piece. The user can drag the mouse to see the work from all angles.
Flowers for Society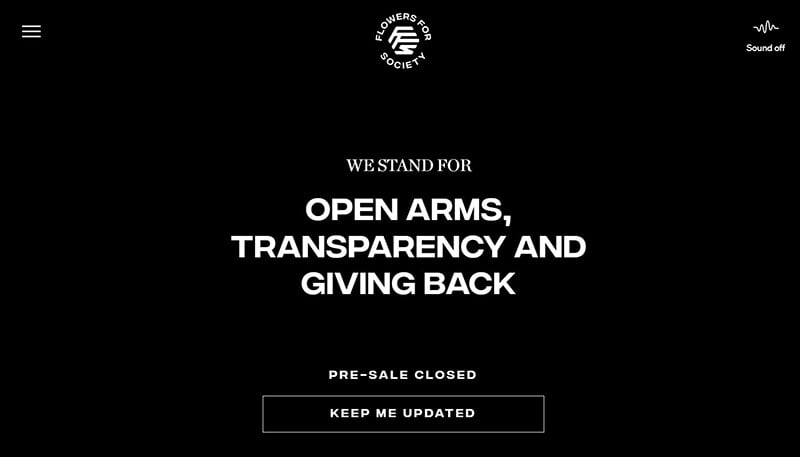 Visitors can see the brand's logo as they hover with the mouse when logging in. Then, as they scroll down, they can see all the footwear products displayed in beautiful large pictures.
Once in a Lifetime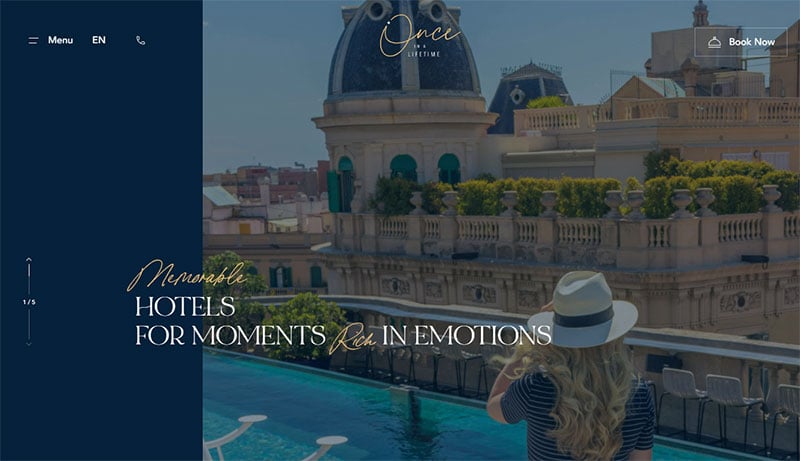 There are few web designs with this level of elegance and sophistication. Once in a Lifetime offers accommodations in different parts of the world. Options are displayed in grids appearing smoothly from the dark as you scroll down.
Create Athens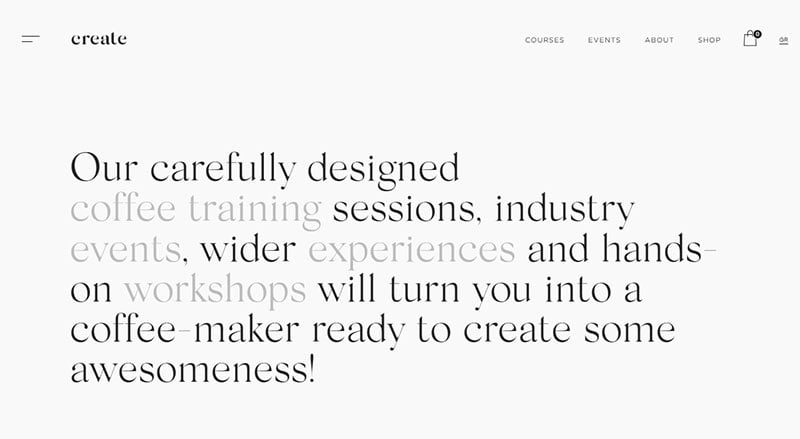 This website offers coffee-making workshops, displaying its products and presenting the trainers. You can also find events and sessions concerning this industry.
Advent calendar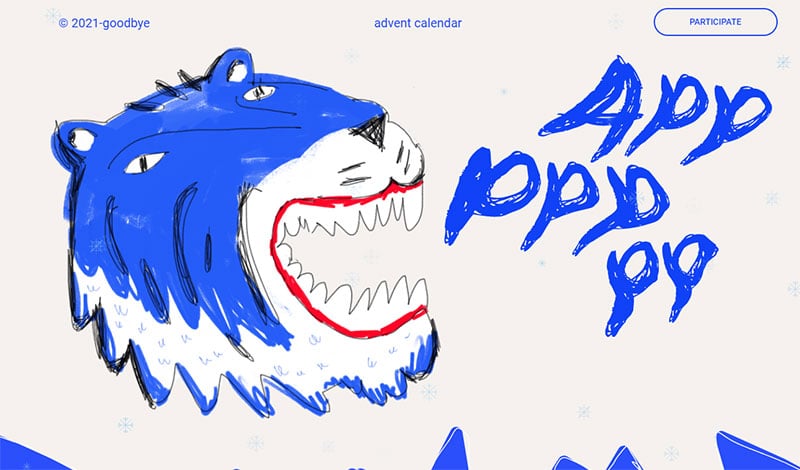 One-of-a-kind images are laid out in an attractive blue on white background. And the calendar shows events and challenges for UX/UI designers.
Dormeuil SS 2021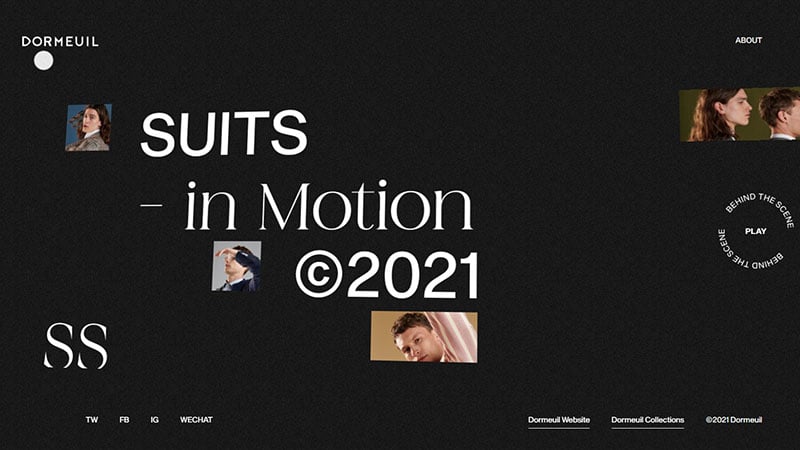 This luxury fashion store presents a lightweight website with plenty of brand and product information.
Columbi Farms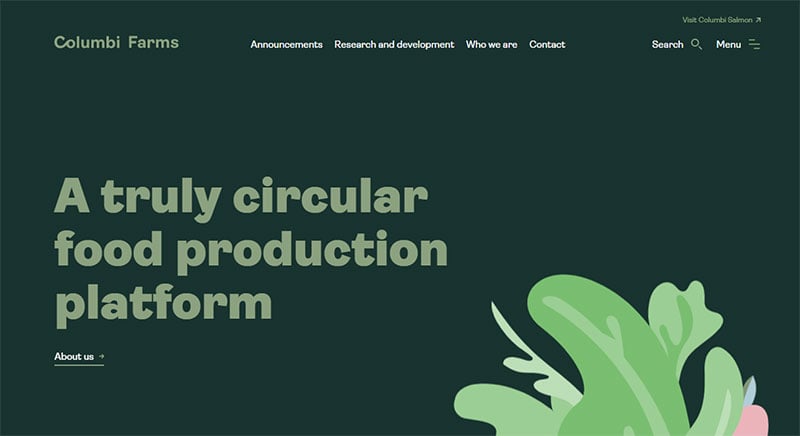 Columbi Farms introduces a circular food production method to achieve sustainability soon. Its inspirational website enjoys beautiful graphics and an animated timeline.
Roosh Ventures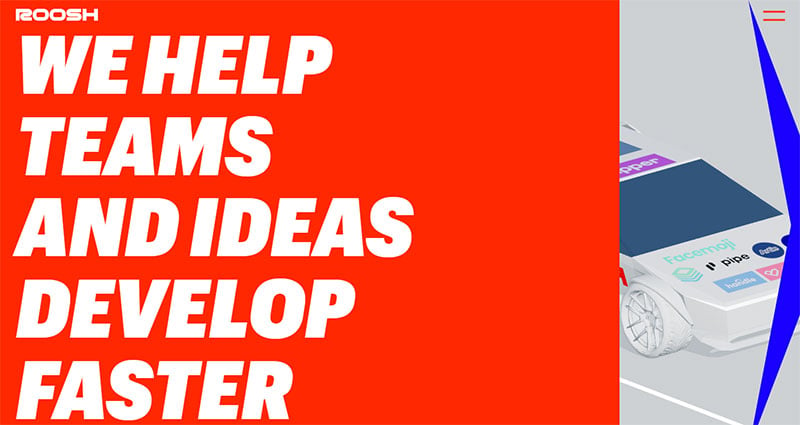 Roosh Ventures is an innovation agency that chose race cars as its theme. Thus, they convey their main strengths: fast, innovative, and robust solutions. This web design characterized by engaging animations is perfect for inspiration.
3D Charts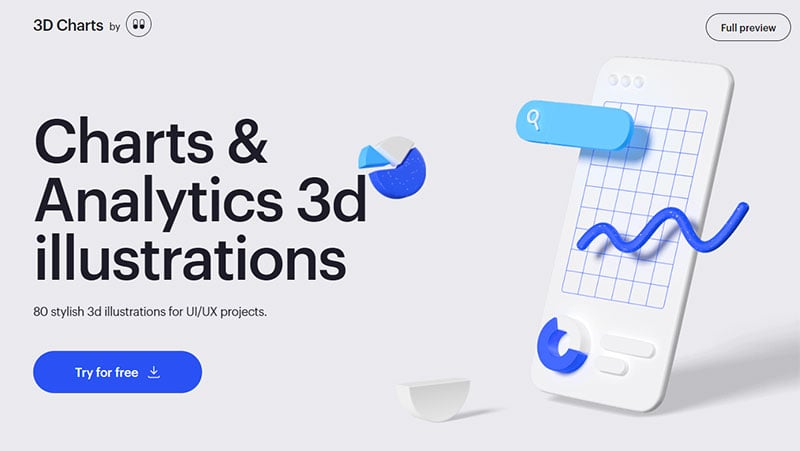 Various 3D charts will give your corporate website a stunning look. Navigate this website to find different options in a clean, elegant style.
De Bijenkorf Magical Forest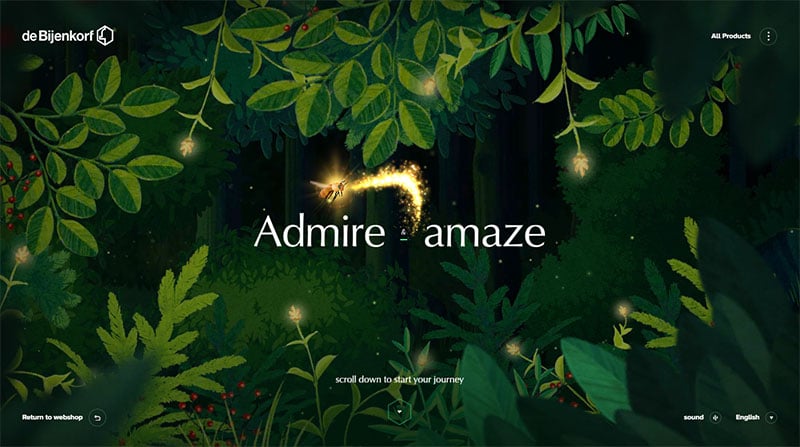 If you want to create an incredible shopping experience, this is an excellent source of inspiration. As you scroll down, you journey with a bee through a forest to discover the products for sale.
Asian Legacy Library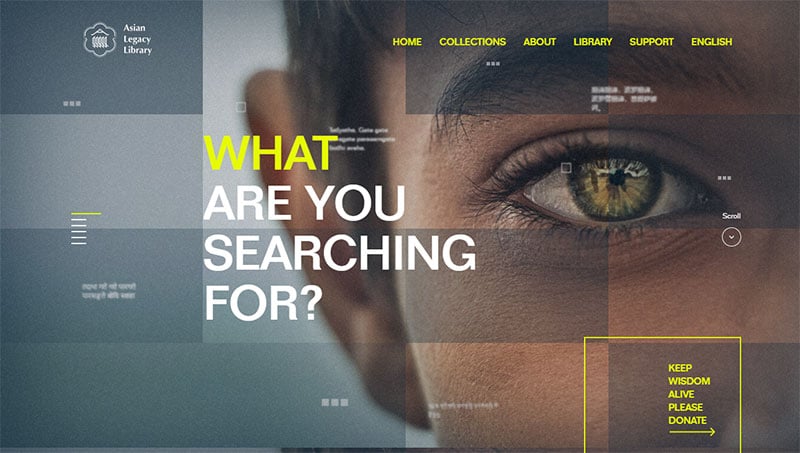 This non-profit organization has created a stunning website. It has gathered ancient Asian texts and made them available through digital means. The website features pictures, information, and videos.
Nomadic Tribe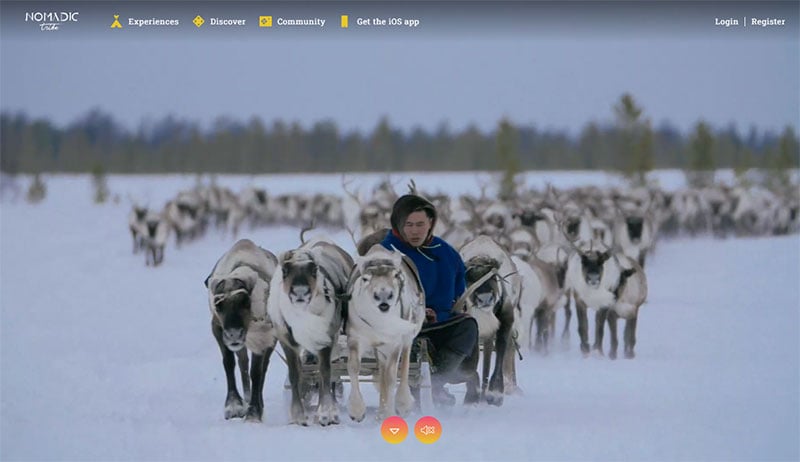 Different trips to Nomadic tribes and indigenous cultures are displayed on this platform. The header features a gorgeous video with an excellent sound design. And the interactive map makes it easy to find your way.
Herbertus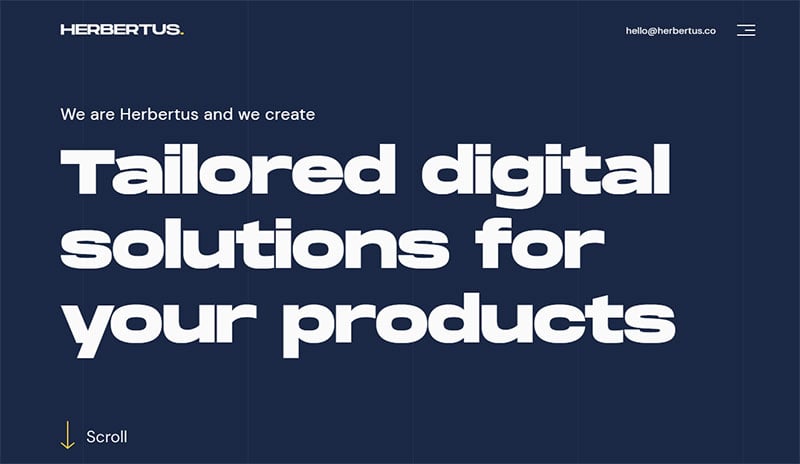 Herbertus is a creative studio that offers UX/UI solutions to brands and companies. Its home page reflects its innovative nature with changing full-width photo backgrounds. And properly categorized information is easy to find.
A Promise Broken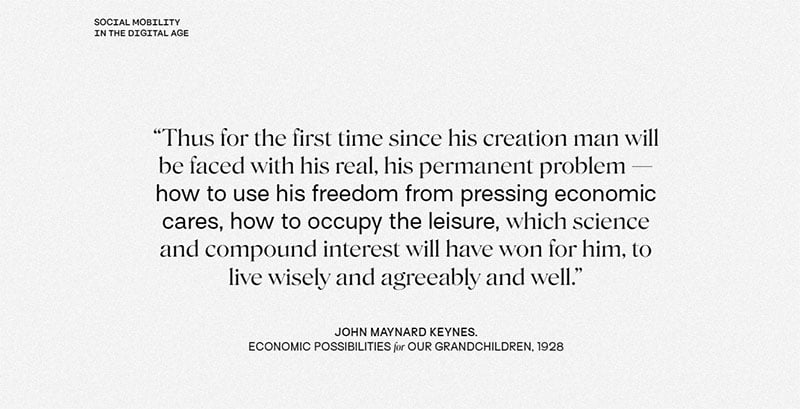 Using tech development to improve people's lives is a fascinating topic. And this website boasts impressive transitions and effects. One great example is a person falling into a hole as the visitor scrolls down.
Ranboo Fashion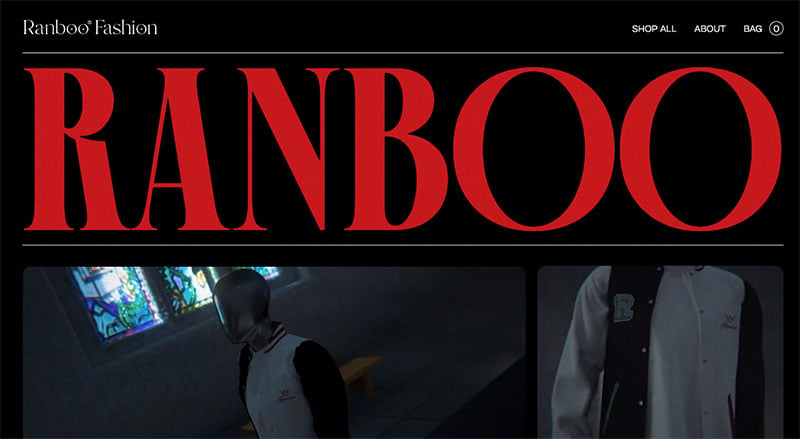 If you are designing a website for a luxury fashion brand, visit Ranboo Fashion. High-end products, photos, and videos are displayed in broken grid sections as you scroll down, translating into a pleasant navigation experience.
Urban Jeep Tour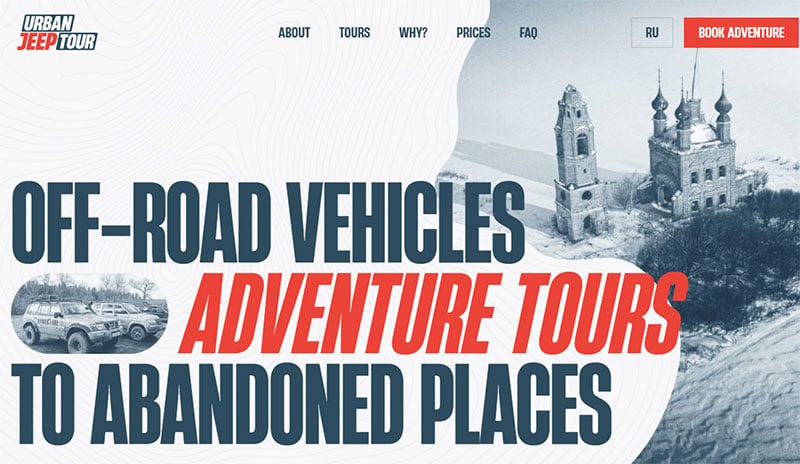 Another one of these unique website designs is The Urban Jeep Tour. It stands out from the rest on this list for one simple reason: it clearly conveys the site's message on the page header. It offers Jeep tour adventures to abandoned facilities in Russia. The navigation experience is quite pleasing with two broken grids and large pictures.
The Bear and his Scarf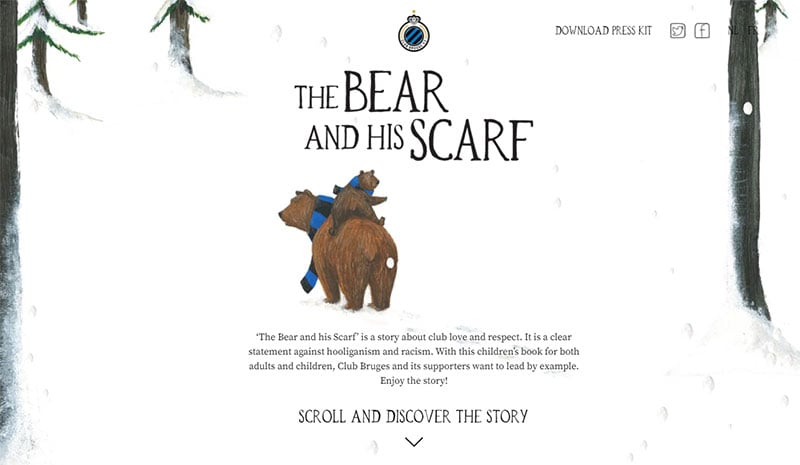 This site narrates a child's story with beautiful images and smooth animations. Both children and adults will enjoy this experience.
Monotonomo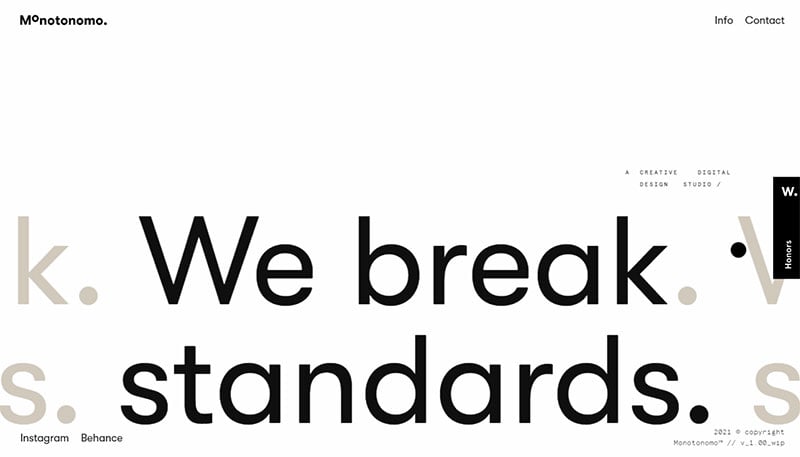 A design agency creates high-end elements for digital environments. The platform offers a pleasant navigation experience even when submitting the contact form.
Upton Hansen Architects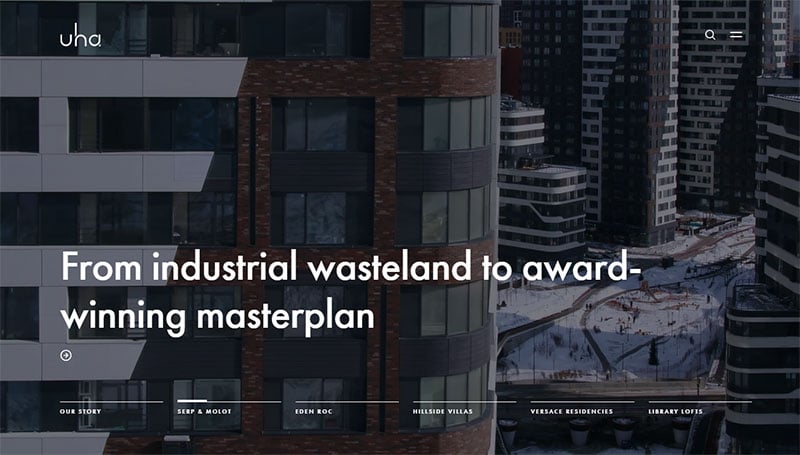 Upton Hansen designs all kinds of real estate, including commercial, residential, and skyscrapers. Visitors can select options right from the header and see fantastic views of featured projects.
Daria Izbash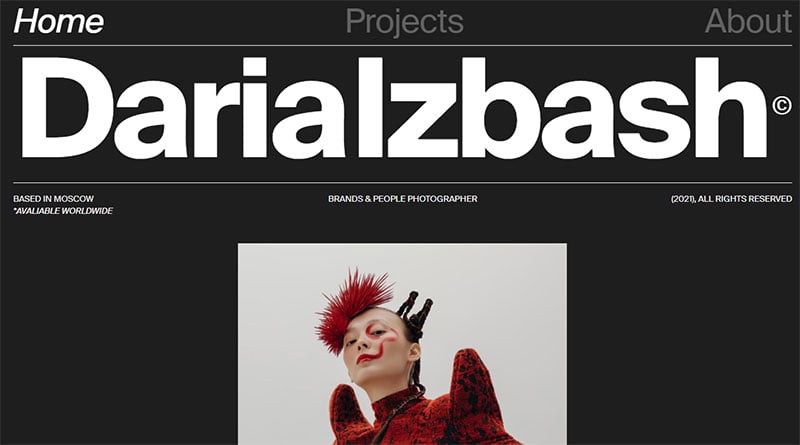 Daria Izbash photographs people and brands. Her main page displays her exquisite portfolio. As you scroll down, you can see different shapes, animations, and videos to learn more about this artist.
Perturbator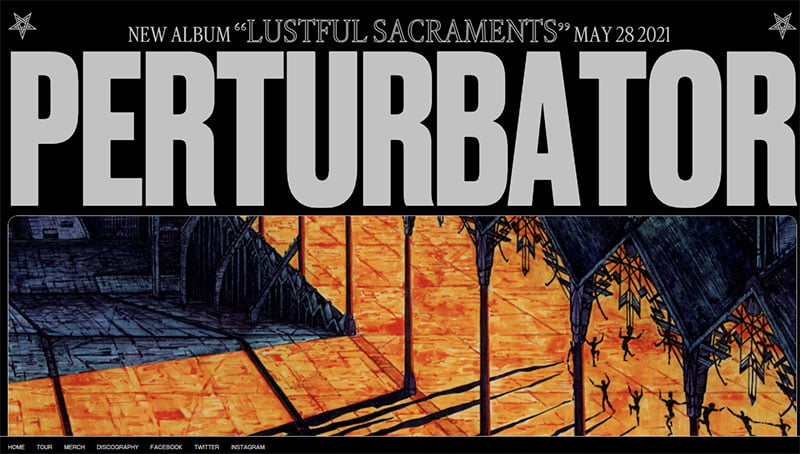 The last one of these unique website designs is Perturbator. It is the new album of the band Lustful Sacraments. It depicts the album's essence with full-width drawings, large fonts, and pictures of the musicians. Visitors can click on the banner to watch the song's video.
FAQ on Unique Website Design
What is unique website design?
In simple terms, unique website design is about creating a site that stands out from the crowd. It's like having a special sauce in a world of ketchup and mustard. This could be achieved through unusual layouts, distinct typography, or cool interactive features. The goal is to avoid generic design templates and bring your distinct brand personality to life.
How important is a unique website design?
Super important! A unique website design sets you apart from competitors, but more than that, it helps forge a strong identity. It's like wearing a standout outfit at a party, people will remember you. Also, it can improve user experience. Visitors will enjoy navigating your site and potentially stay longer, increasing the likelihood of conversions.
What's the cost of a unique website design?
Costs can vary widely. Just like a tailored suit is pricier than off-the-rack, a unique website design will cost more than using a pre-made template. The final cost can depend on the complexity of the design, the features you need, and the expertise of the design team. However, consider it an investment, because a unique design can boost your brand and your business.
Can I use website templates and still have a unique design?
Sure, you can! Templates are like LEGO bricks. You start with a basic structure, but with a bit of creativity, you can rearrange them into something totally different. Customizing a template can give your website a unique feel while also saving you time and money. Remember though, the uniqueness will depend on how much customization you're willing to put into it.
How long does it take to design a unique website?
Ah, the million-dollar question! The timeline depends on many factors like the complexity of the design, the number of pages, and how promptly feedback is given during the process. Think of it like baking a cake from scratch. It takes time to get all the ingredients together, mix them, bake it, and then add the finishing touches. Patience is key!
Does unique website design affect SEO?
It can, yes! A well-designed unique website can improve user experience, which is a factor in SEO. If your site is enjoyable and easy to navigate, visitors might stick around longer, reducing bounce rate. Additionally, technical aspects of your design, like mobile-responsiveness and loading speed, also play a role in SEO. So, a unique design isn't just about looks, it's about function too!
Is mobile compatibility crucial in unique website design?
Absolutely! With most people surfing the web on their phones, your site needs to look great and work well on smaller screens. It's like having a good movie that works in both cinemas and on mobile devices. Mobile compatibility can enhance user experience, increase engagement, and even impact your site's ranking on search engines. It's a crucial piece of the puzzle.
How can I maintain the uniqueness of my website design over time?
Good question! To keep your site unique, you need to update and refresh it regularly. It's like home décor, every now and then, you might want to change the paint, update the furniture, or rearrange the layout. Staying up-to-date with design trends and applying them in your own unique way will keep your website fresh and exciting.
How can a unique website design increase my business?
A unique website design can have a positive impact on your business. Imagine your website as a storefront; if it's attractive, people are more likely to enter and browse. It can enhance your brand image, make you memorable, and improve customer loyalty. Plus, a well-designed website can increase conversions. It's a powerful business tool!
What are the pitfalls to avoid in unique website design?
There are a few traps to watch out for. Aiming for uniqueness, some people overcomplicate things. Don't! It's like putting too much spice in your soup, it can ruin the taste. Keep user experience in mind; a clean, simple design often works best. Also, don't ignore website speed and mobile compatibility. Unique design is awesome, but function should never be compromised for form.
Ending Thoughts on Unique Website Design
So, unique website designs, huh? They're more than just fancy decorations on a screen. Imagine them as digital landscapes, each with their own distinct character. Like an abstract painting, but interactive. You can touch it, move around it, and really experience it.
Your website is like your personal art gallery in cyberspace. It showcases your vision, your values, and your style. So why settle for ordinary when you can go for extraordinary?
Here's what I want you to remember:
Dare to be different. Let your creativity burst into life. Make your website a playground for imagination.
Speak with your style. The design is your voice. Whisper, shout, sing—let your website tell your story.
Connect through design. Build bridges, not walls. Engage your audience, don't just entertain them.
In the grand canvas of the internet, let your unique website designs be the splash of color that catches the eye. Stand out, be bold, and let your digital presence resonate. Remember, in a world full of duplicates, dare to be the original.
If you enjoyed reading this article about unique website designs, you should check out this one with creative website templates.
We also wrote about a few related subjects like interactive website templates, professional website templates, website templates with slider, animated website templates, consulting website templates, personal website templates, music website templates, florist website templates, website templates for artists, non-profit website templates, and church website templates.
Unique Website Design Examples To Use As Inspiration