Wanna see some video portfolio website examples?
Oh boy, we have some for you.
Video animations and illustrations have excited viewers since their creation. As technology develops and designers get more skillful, animations have become more impressive.
Animation design studios use video portfolio websites to showcase their works and skill. But each studio uses a different design style on their video portfolio website.
Some studios opt to show static images of their projects. Others embed videos on Youtube or Vimeo.
This article lists different styles that studios use to display their work. The styles include using background videos, reels, CTAs, minimal layouts, and interactive effects.
If you are looking for the best way to display your video creations this article will help. Here are the best-looking video portfolio website examples on the internet:
Background Videos and Images
Modern Portfolio Showreel Slider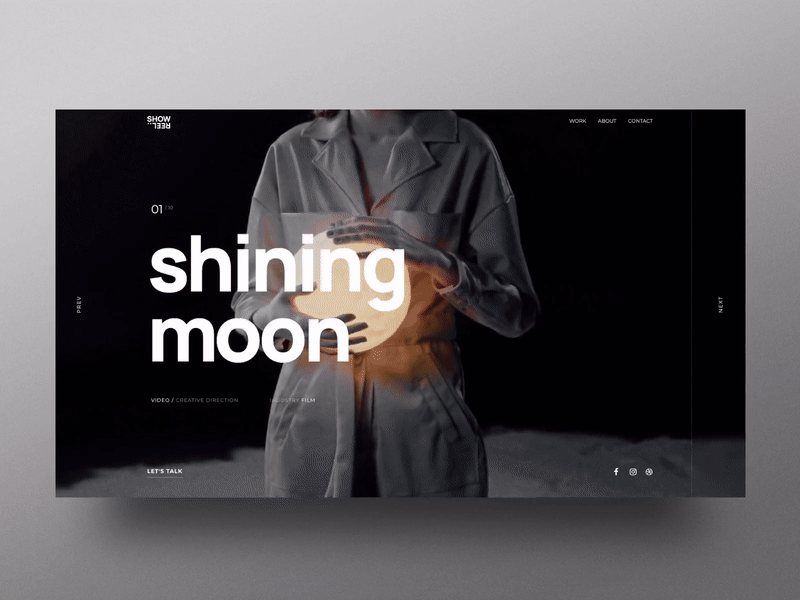 Mowe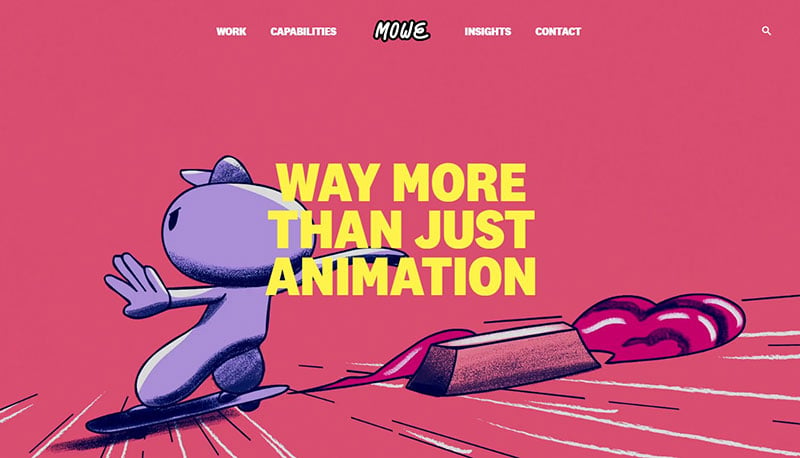 Mowe studio is a creative digital agency that creates animation videos. The landing page of their website displays an entertaining video introduction.
They are popular among big clients in the graphic motion market. Their goal is to create custom and memorable animation videos.
Jumbla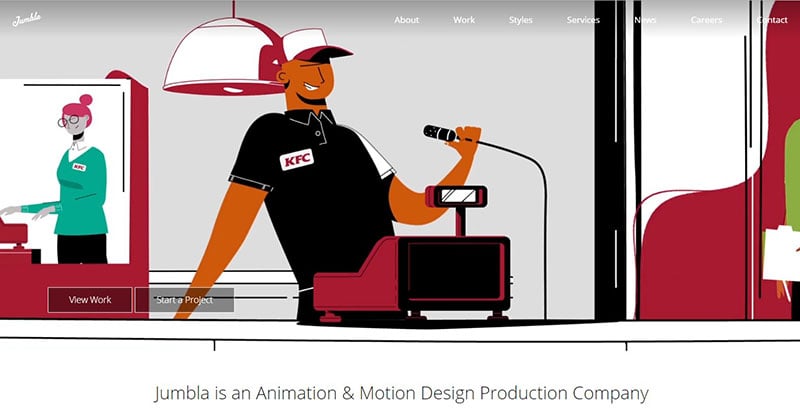 Jumbla is an animation and graphic design production company. Their offices in Melbourne and London collaborate with clients all over the world.
They work in a wide range of industries including education, gaming, and more. Their website uses a background video as a trailer of their work.
It also displays their motion videos in fullscreen to immerse the visitor. Jumbla offers diverse services but their videos tend to tell a story.
Picnic Studio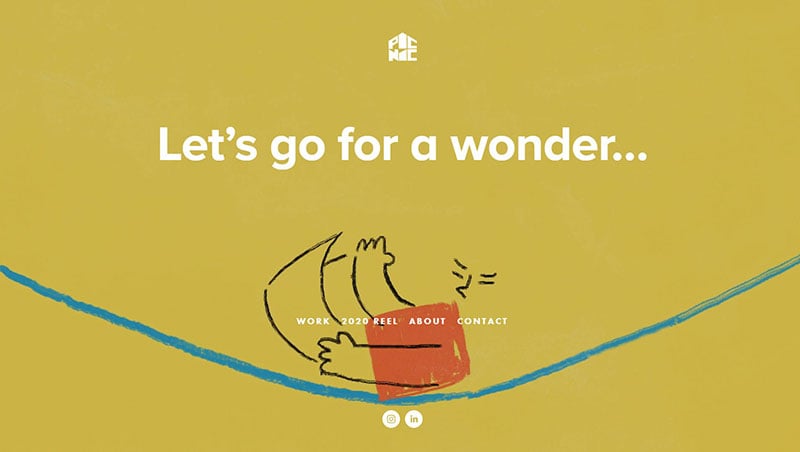 Picnic takes visitors on a journey with their video background landing page.
This design studio loves to innovate and tell stories. They use in-house animators and film crew to create all their videos.
Yukai Du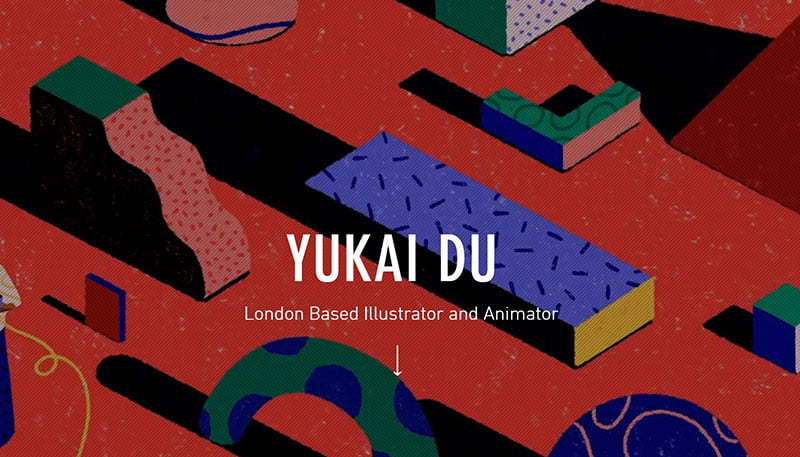 Yukai Du is an award-winning animator currently living in the UK. She has completed illustrative projects for notable clients such as Apple.
Her webpage has a video background and a grid portfolio layout of her animations. The animations have a swirling style that absorbs viewers in a mix of colorful shapes.
Brand New School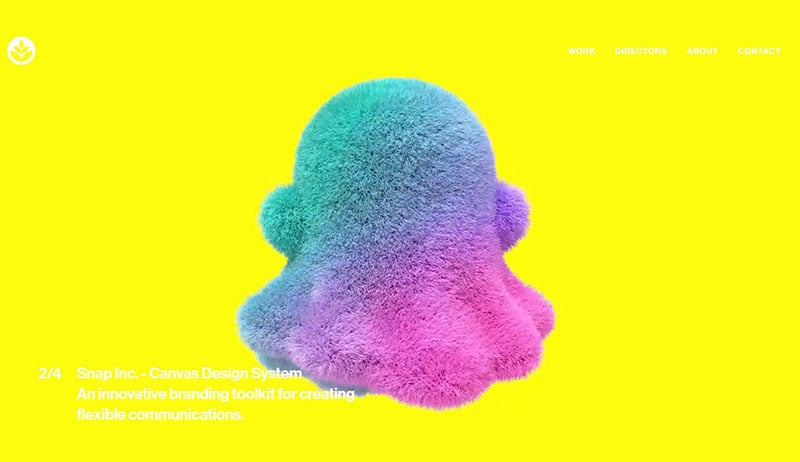 The Brand New School studio has been providing design solutions to brands for over two decades.
Their website opens to a gallery video slider. The webpage also displays a grid portfolio of other featured projects.
Rafael Varona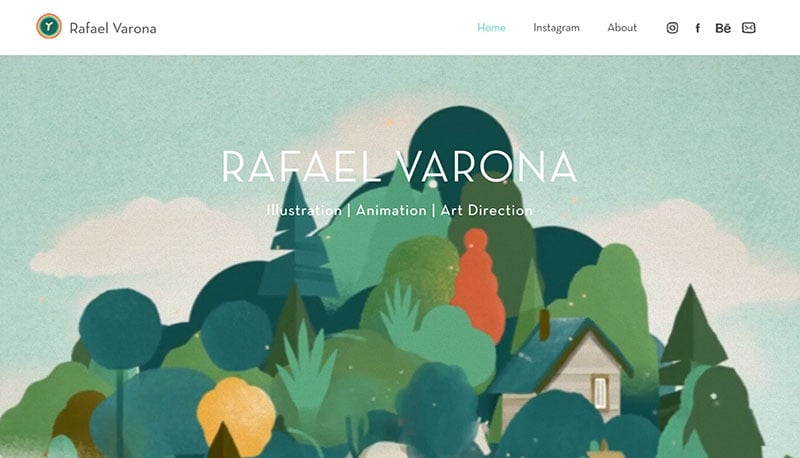 Rafael Varona is an art director and animator who has worked with popular companies. His website gives visitors a taste of his work with a full-size looped video.
Further down, he displays a portfolio of his projects in unique shapes and vibrant colors.
Troika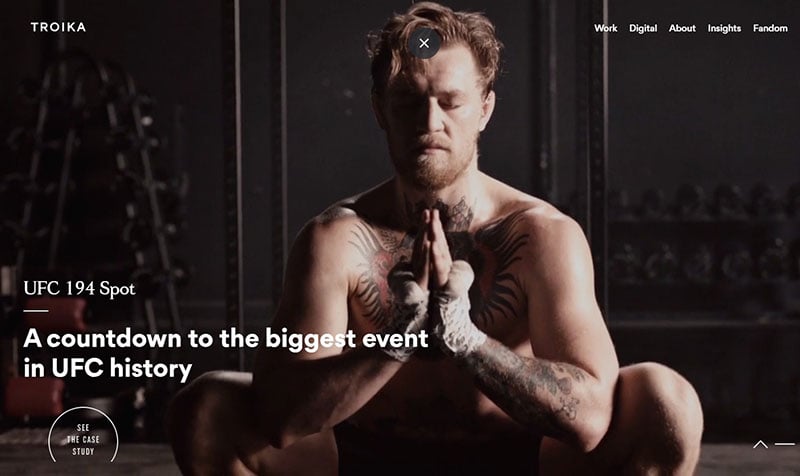 Troika is a marketing agency that strives to turn audiences into fans. Their website opens to a full-size video slider that shows various completed projects.
It gives visitors a taste of the type of work this agency does.
Blind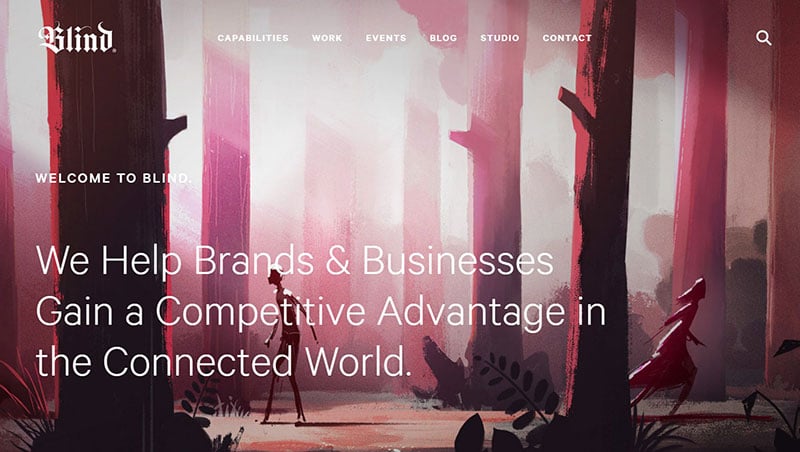 Blind studio started in 1995. It has worked with companies like Microsoft, Xbox, and more.
The website opens to background images on a slider. It also includes a description of their services, client names, and a video portfolio.
Thinkmojo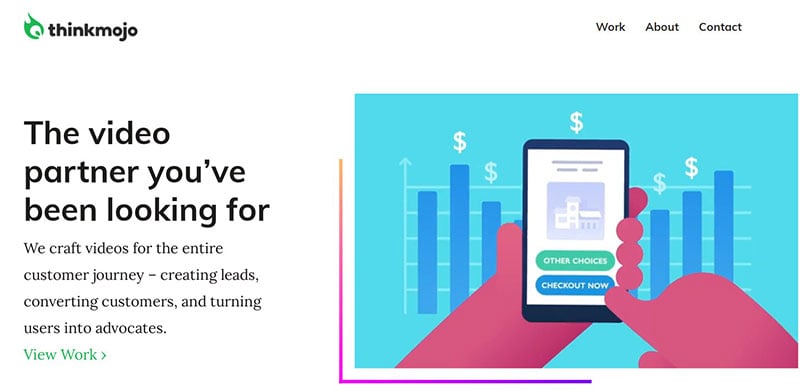 Thinkmojo is an agency that is willing to collaborate on a project no matter what stage it is in. The webpage opens to a brief pitch and a video that plays on a loop.
The whole website is well organized and uses whitespace for a clean design.
Gizmo
Gizmo is an award-winning agency that produces videos for commercials, games, and content.
They offer 3D, 2D, visual effects, and much more. Their video portfolio website displays video clips on a gallery slider.
Portfolio Galleries
Giant Ant
Giant Ant is a creative studio that produces motion videos that tell a story. They strive to create stories that allow viewers to feel included in the video.
Many motion graphic artists have a favorite video from Giant Ant. They have even won a daytime Emmy for their creative works.
The simple layout of the website focuses attention on their video works.
Karim Maaloul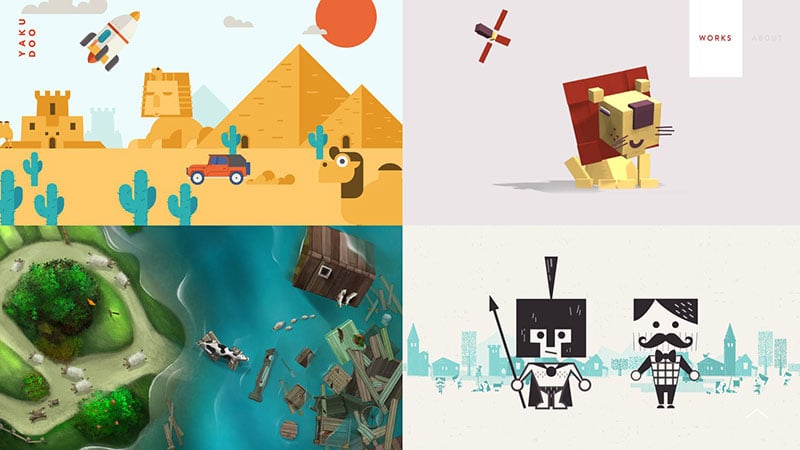 Karim Maaloul is co-founder of EPIC agency and an author of children's books. His webpage displays a static image portfolio of the projects he has worked on.
The website includes mini animations for a visual flair. It also displays trailers for some of his work.
Hannah Jacobs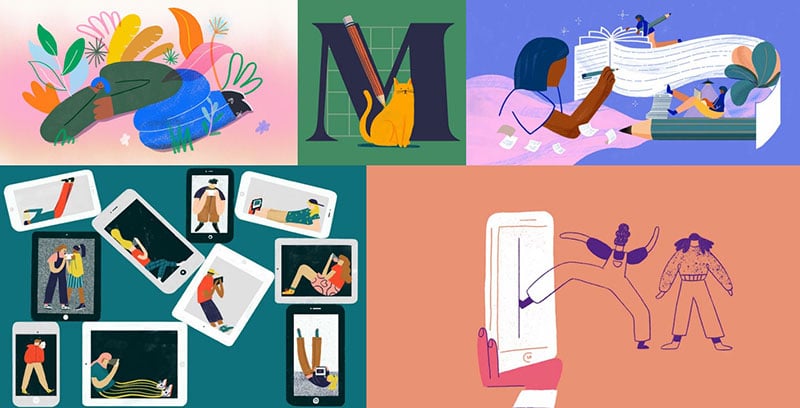 Hannah Jacobs is a British animator. Her digital videos have smooth transitions from one frame to the next.
Soft tones and striking color schemes fill her animations. Her webpage is full of color and illustrations as it displays her works in a grid format.
Yaniv Fridman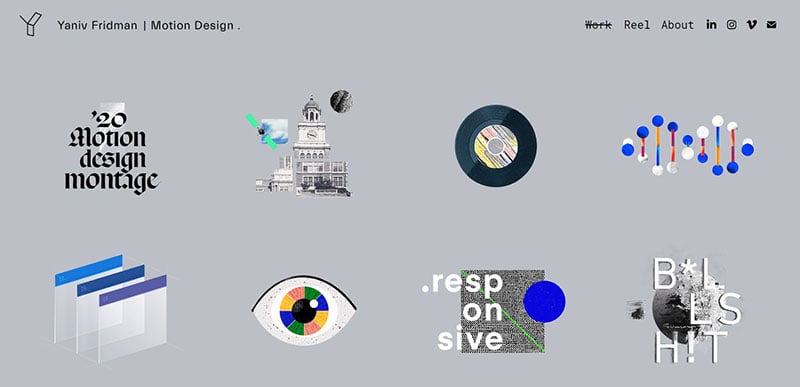 Yaniv Fridman is a designer and animator. His video portfolio website displays a grid portfolio layout of his videos with mini animations on hover.
The webpage also displays a reel that gives an overview of his style. His videos address topics that range from social issues to medical science.
Blur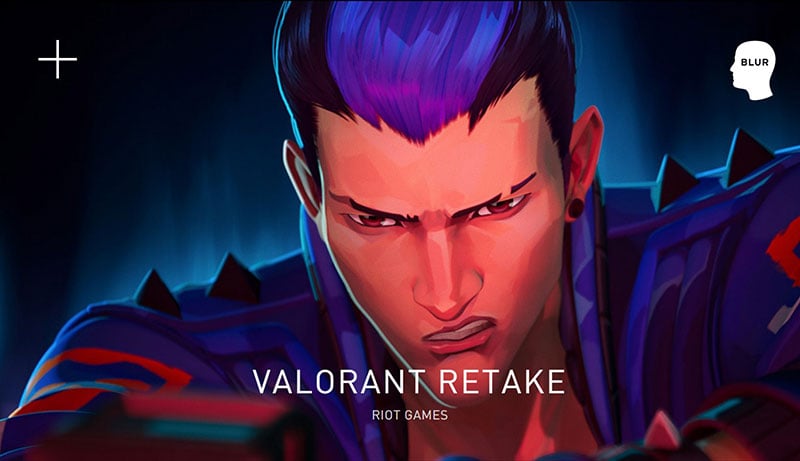 Blur is an animation and motion design studio that creates 3D animations. They have completed projects for feature films, video games, commercials, and more.
Their webpage displays a portfolio of their projects using full-screen images.
Dapo Oni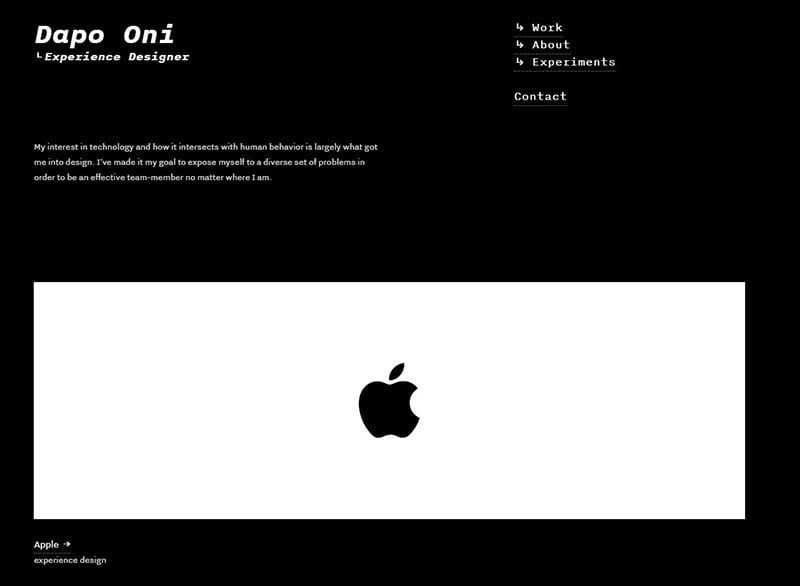 Dapo Oni is an animation design student with an interest in how design affects humans. His webpage showcases projects he has worked on to improve and solve design problems.
The black background of the site makes the videos stand out. He explains with each display the problem, goal, and result of the project.
Odd Fellows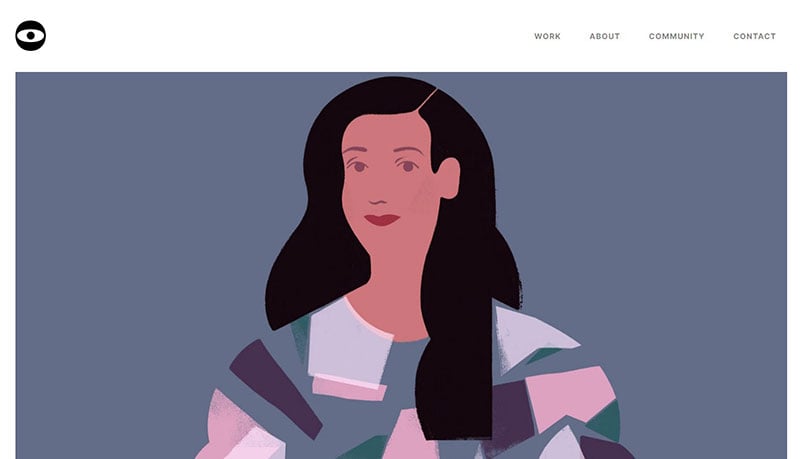 This studio specializes in completing untraditional projects thus the name Odd Fellows.
The website's minimal design highlights the professionalism that their clients can expect. It displays three main projects on the homepage with full-size videos.
John Schlemmer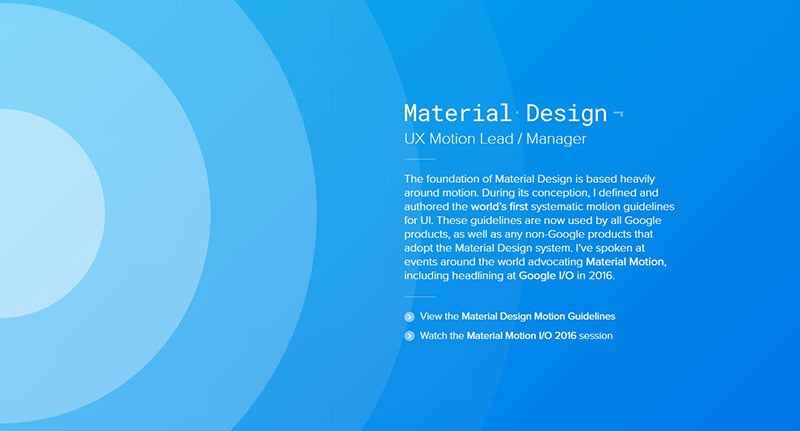 John Schlemmer leads a team of designers that create communication apps at Google.
His website explains the features of the many projects he has worked on. He also includes a reel of some of his older work.
Hornet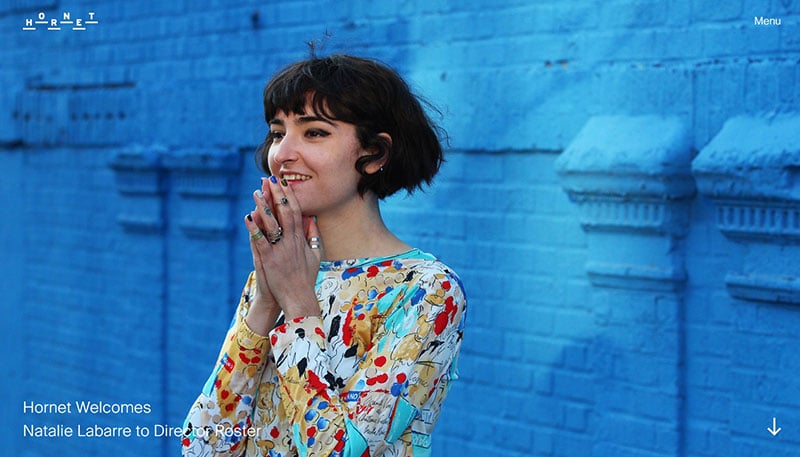 This studio's website shows the work of about twenty-one motion graphic directors. With a glance, visitors can tell that these animators are experts in their field.
The studio offers 2D, 3D, and live video production as well as motion graphic videos. The menu on the webpage organizes the videos by the director or by video type.
Treat Studios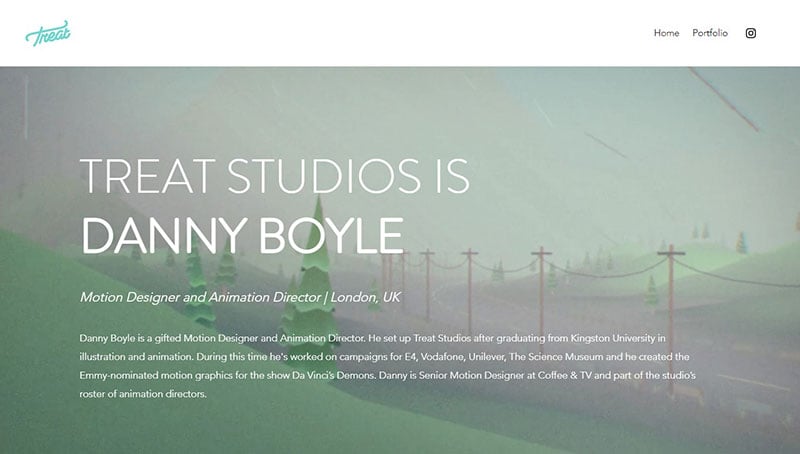 Many people write good reviews about this design studio. Their video portfolio website opens with an animated image of a rainy London day.
Further down, visitors can browse through feature projects displayed on a slider.
Oono Taro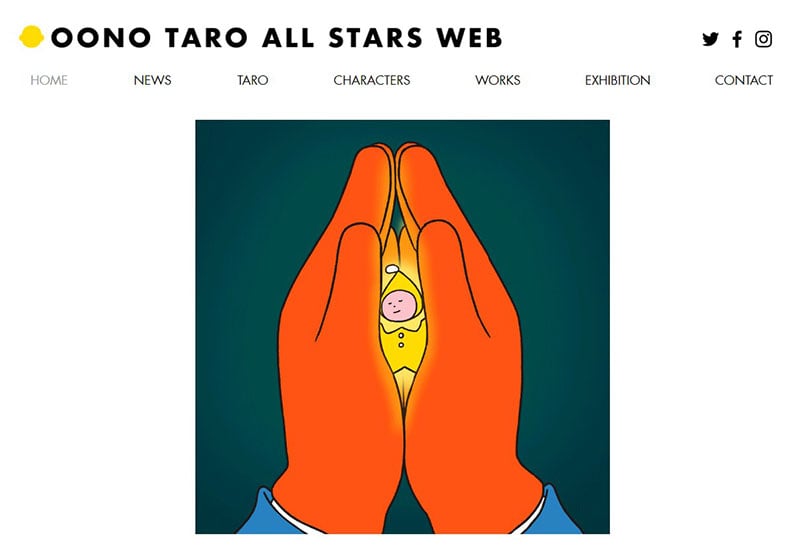 Oono Taro is an illustrator and a gif animator. The website displays a bright-colored gif and a video portfolio.
It is clean and uses whitespace to focus attention on the motion graphics.
Mark Wheeler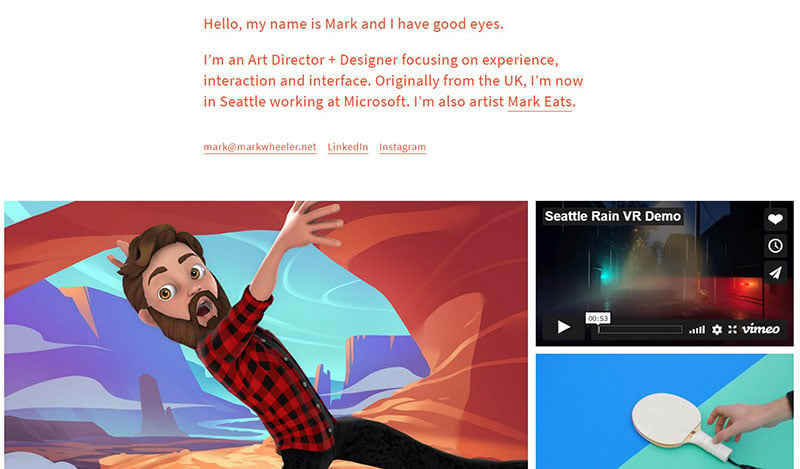 Mark Wheeler is an art director working at Microsoft. His webpage provides a small introduction and then jumps into a portfolio of his works.
The menu organizes the large amount of content so visitors can navigate with ease.
Colin Grist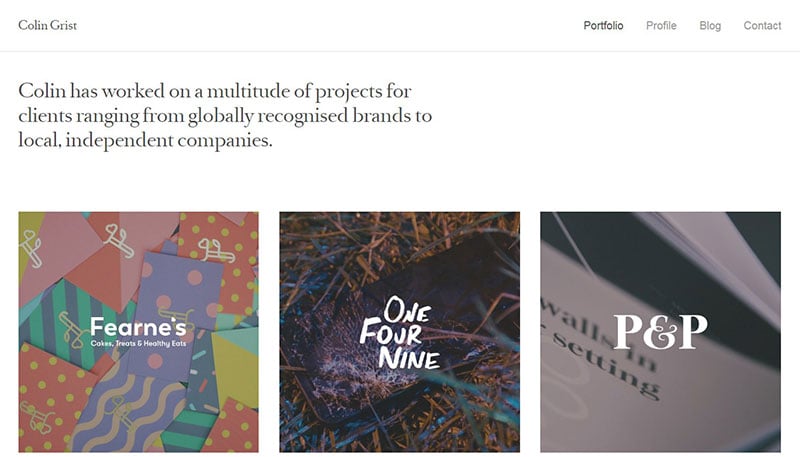 For the past eight years, Colin Grist has worked for the best digital agencies in the UK. His webpage showcases his award-winning work with an appealing minimal layout and whitespace.
Superestudio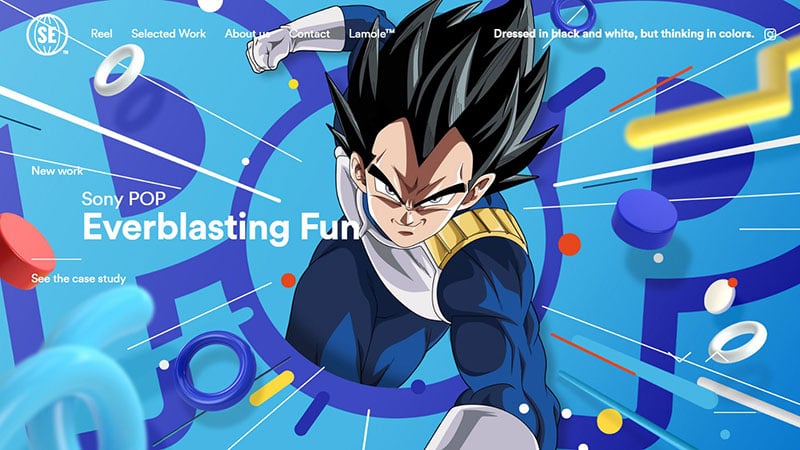 Founded in 2002, Superestudio is another creative animation studio. Their webpage immerses viewers in their work with a full-screen video slider.
Luma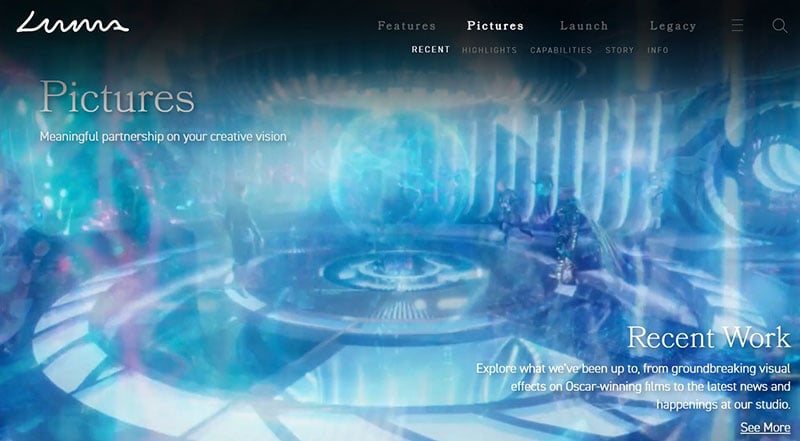 Luma is a motion graphics studio that has worked on over one-hundred feature films. The webpage displays full-size pictures and videos of their projects.
Buck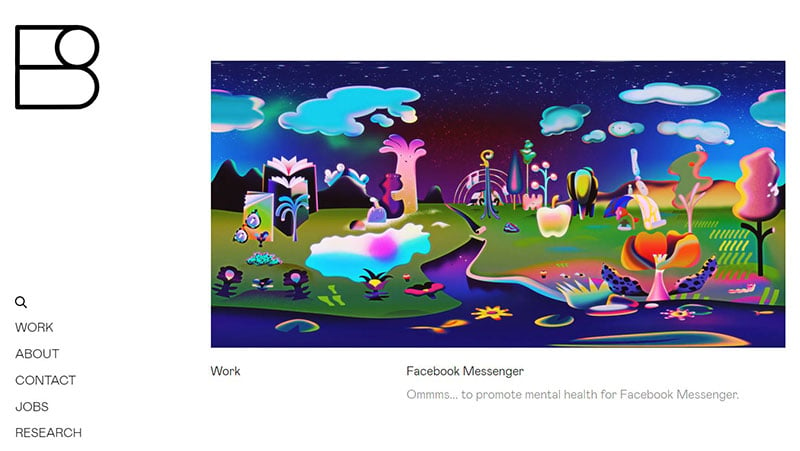 Started in 2004, Buck now has three teams around the world making high-quality videos. The studio focuses on but is not limited to motion graphics. Their video portfolio website uses a layout that is a little different to others.
Loulou and Tummie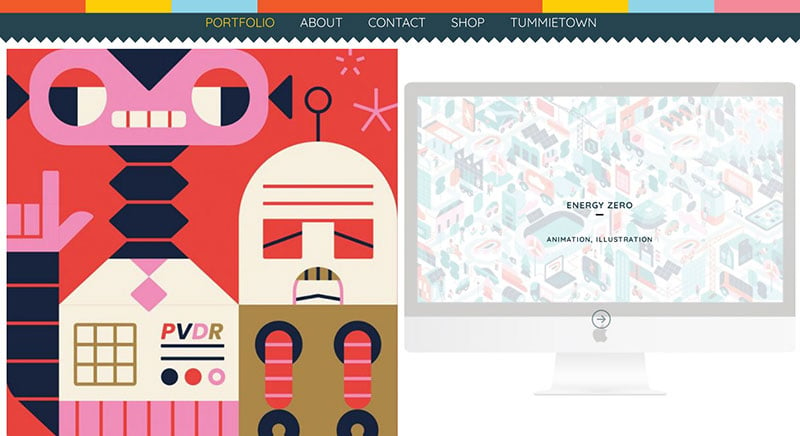 Loulou and Tummie are a creative couple. They work in video production, mobile app creation, and image design for online games and toys.
The webpage has a large and colorful header with an illustration of themselves.
Niceshit Studio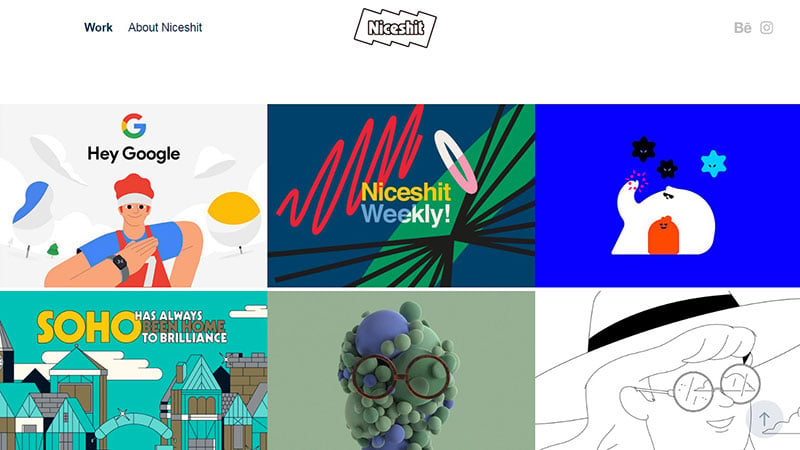 Niceshit Studio is another great motion design studio. They excel at creating minimal-style marketing videos.
CTA
Yans Media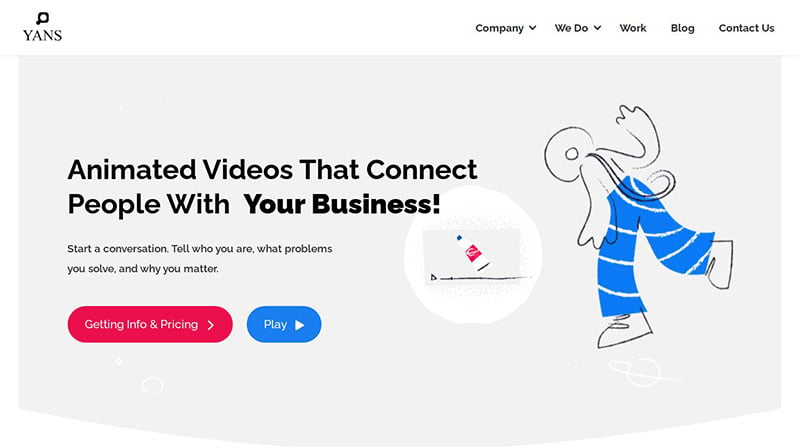 The Yans Media graphic studio has a lot of experience and skill. They specialize in explainer videos but can create other videos to meet customer preferences.
The webpage opens to CTAs to connect with and offer their services to potential clients.
Studiotale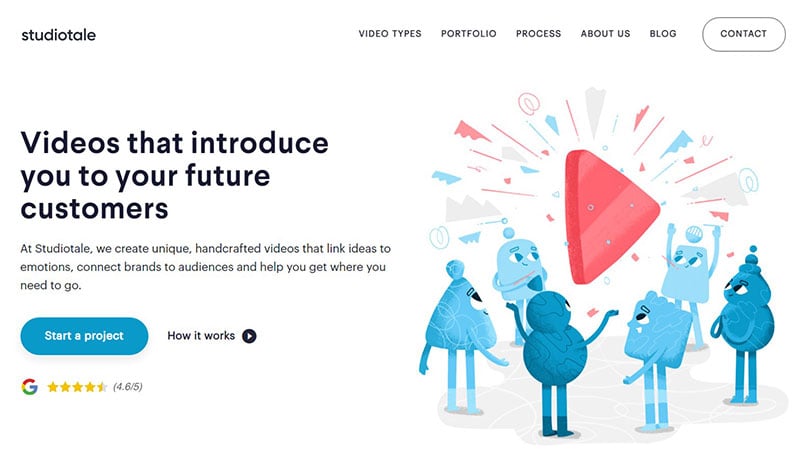 Studiotale has worked with many different-sized businesses and always provides quality work. Their webpage opens to a CTA to get started on a new project.
The webpage also includes a list of clients and testimonials. Animations appear throughout the webpage for a little entertainment.
Lemons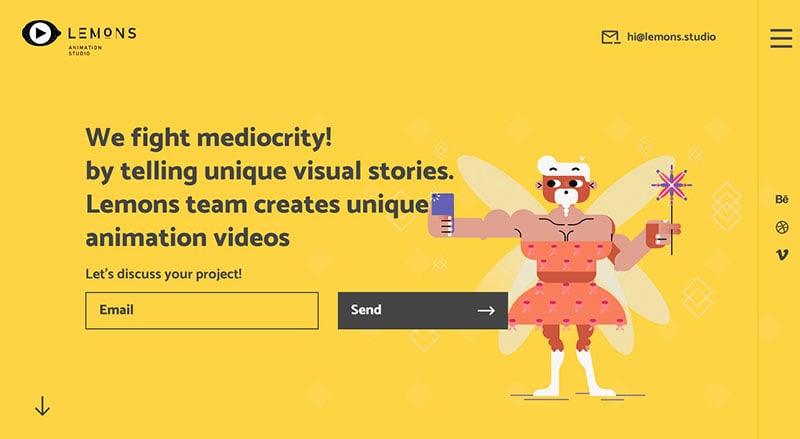 Lemons was founded in 2013 and has collaborated on projects for big companies. They strive to design creative animation videos that are different from the norm.
The webpage opens to a CTA encouraging visitors to discuss a project with them.
Interactive Webpages
IV Studio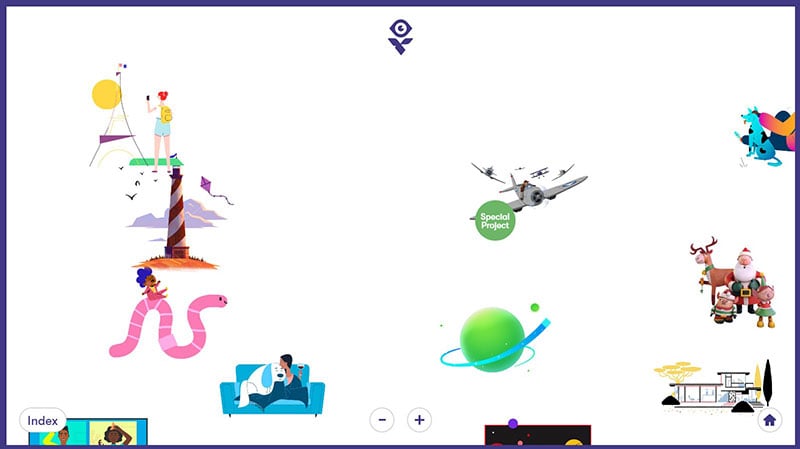 IV Studio is an illustrative design studio that displays its projects with a portfolio website. Unlike other portfolio websites, this is interactive and engages with its visitors.
It allows viewers to zoom, drag, and pull to discover the illustrative icons on display. Each icon represents a project and with a click directs visitors to more information.
The Mill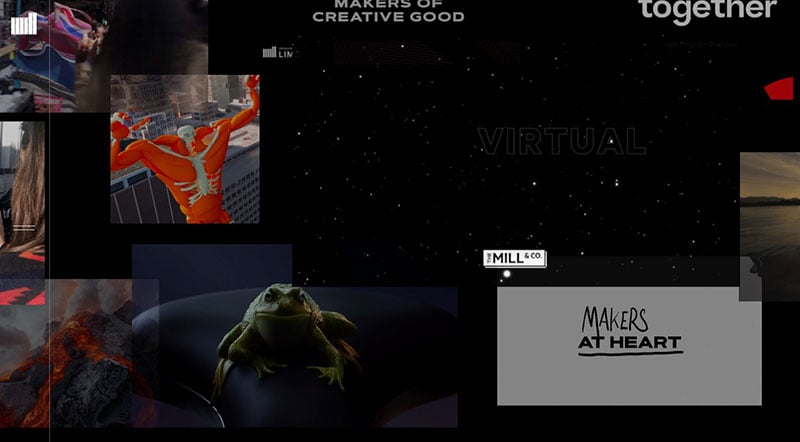 For more than twenty-four years The Mill has produced stunning visual effects with advanced technology. The webpage opens to multiple images, videos, and animations on a horizontal scroll.
Users can control where the page scrolls by directing the mouse to the right or the left. They can also click on the videos and images to learn more about the studio and its works.
Mark Teater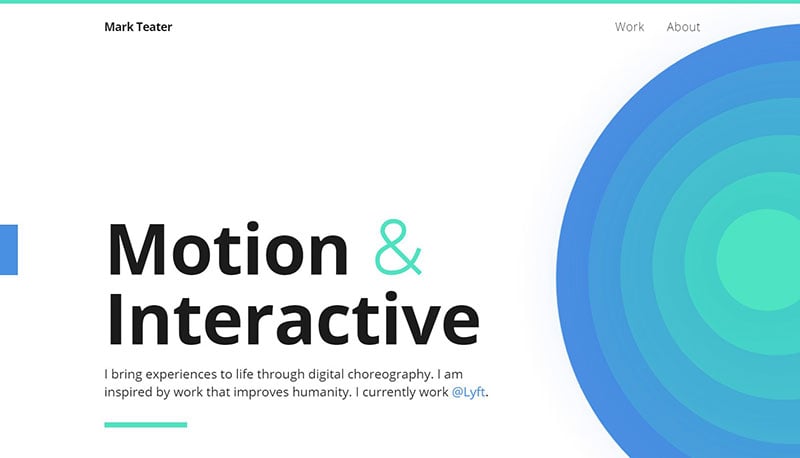 Mark Teater is a product designer at Lyft. His webpage presents his works.
He engages visitors with an interactive circle in the header.
Minimal Layouts
Yan Dan Wong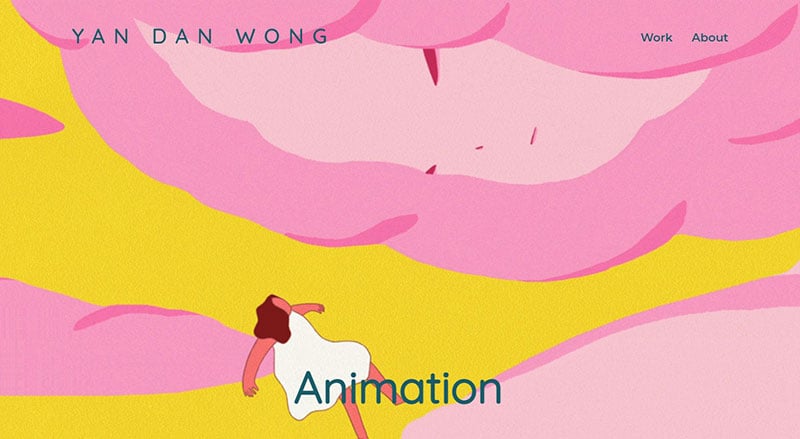 Yan Dan Wong is a freelance designer whose website greets visitors with a splash page. The splash page adds a little flair with bright and colorful animations.
The favicon (icon on the web browser tab) reflects the cheery disposition of the webpage. The whole webpage has a very simple and clean layout design.
Amber Xu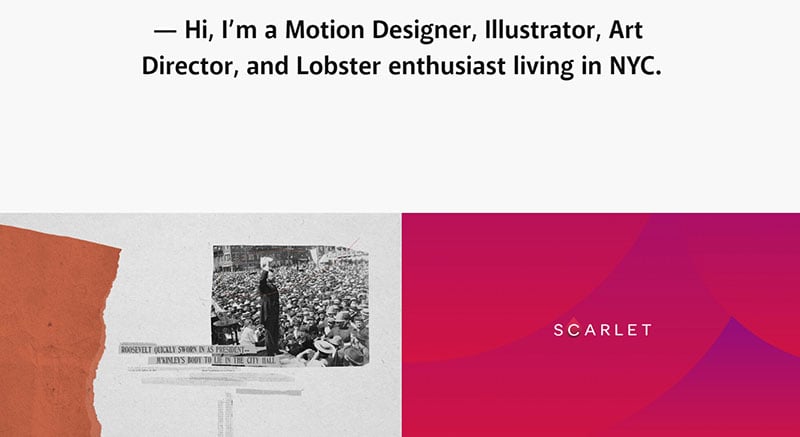 Amber Xu is an art director and graphic designer. Her video portfolio is on display here using a simple layout.
There are two pages on the website, a portfolio page and an about page.
Her projects fill the entire video portfolio page from side to side. On hover, the name of the project appears.
We Are Fevr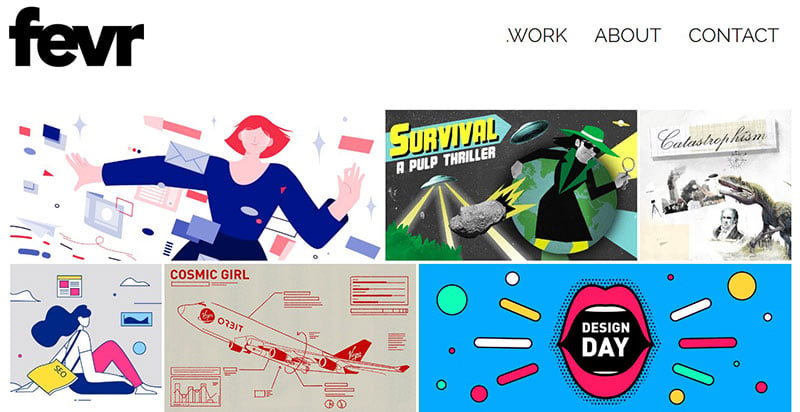 We Are Fevr is a young but talented animation studio. They create motion graphics, 2D, and 3D animations.
The webpage has a minimalist design with three pages.
Justin Chen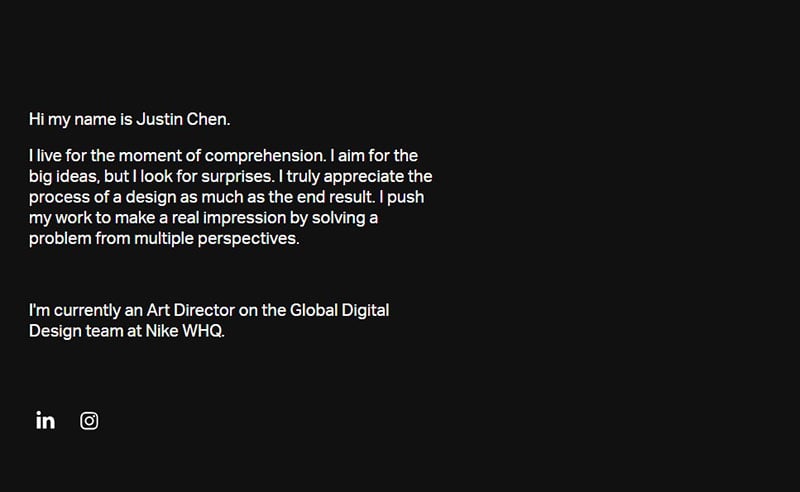 Justin Chen is the current Art Director on the Global Digital Design team at Nike WHQ.
His simple webpage serves as a brief introduction. It also directs viewers to his LinkedIn or Instagram page.
Jonas Naimark

Jonas Naimark's webpage introduces him as a motion designer working at Google. He has a very simple webpage that presents links to his social media pages.
Reels
Cub Studio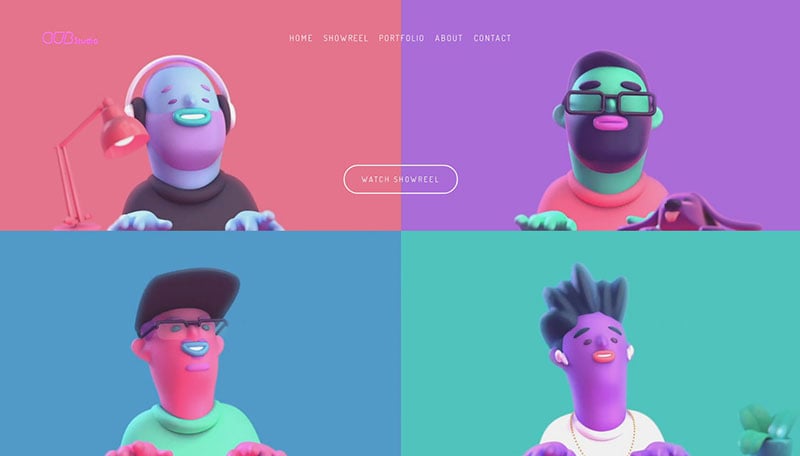 Cub Studio is a video production studio that makes projects for customers. It also develops personal projects to test new design approaches.
A reel with the studio's favorite animation shots from previous projects greets visitors.
Inbal Ochyon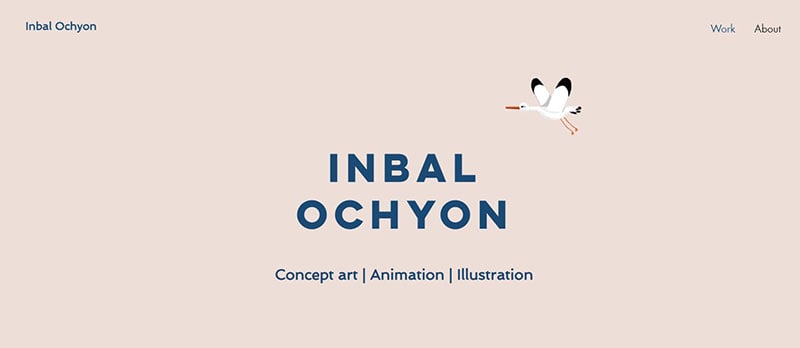 Inbal Ochyon opens her site with a calming minimal homepage. She also includes a reel to showcase her work and style.
Device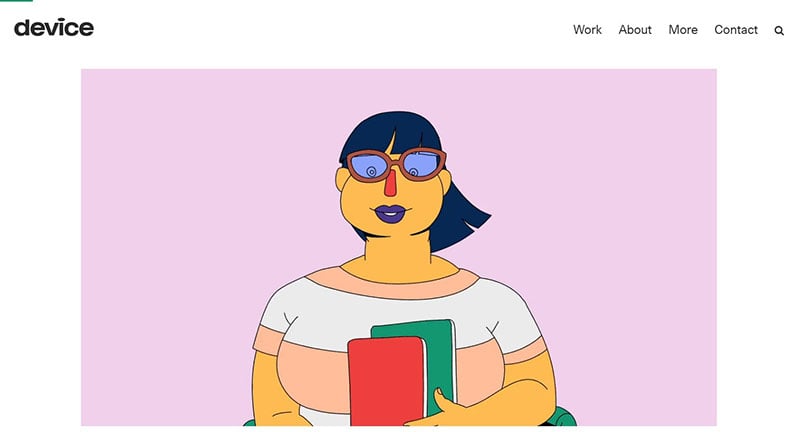 The webpage for Device opens to a small animation effect that emphasizes the brand. The footer also has a small and entertaining animation effect.
As the reel reveals, they have a skilled team of illustrators, directors, and music composers.
Blu Blu Studios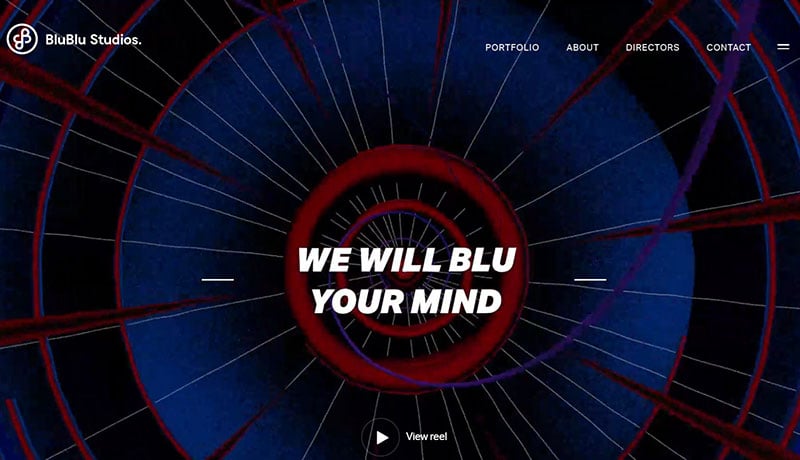 Clients often speak about the studio's professionalism and ability to deliver on promises. Visitors to this video portfolio website are greeted with a fullscreen reel that promises to "blu" their minds.
FAQs about video portfolio websites
1. What is a video portfolio website and why do I need one?
Your video work might be displayed to prospective clients or employers on a website for your video portfolio. It gives customers a central area to examine your portfolio and discover more about your qualifications. Anyone who wants to work in video production needs a video portfolio website because it helps to showcase their skills and knowledge.
2. What types of videos should I include in my video portfolio website?
Videos showing your diversity of abilities and interests should be among the things you provide. This could be videos you've made for clients, short movies, animations, motion graphics, or anything else demonstrating your video production prowess. It's crucial to carefully select the videos in your video portfolio so they reflect your best work and are appropriate for the kind of work you are looking for.
3. How do I create a video portfolio website from scratch?
A video portfolio website can be made on a variety of platforms, such as WordPress, Squarespace, Wix, and others. Choosing a platform, picking a template or design, including your video content, and then adjusting the site to your specifications are usually the steps involved. To assist construct a site that seems more professional, you might also want to think about employing a web developer or designer.
4. What are some good platforms to build a video portfolio website on?
WordPress, Squarespace, Wix, Weebly, and Cargo Collective are a few of the well-liked platforms for creating a website for a video portfolio. It's crucial to do your homework and select the platform that best meets your demands because each platform has unique strengths and drawbacks.
5. Should I include my resume or contact information on my video portfolio website?
Yes, your video portfolio website should contain your contact details as well as a brief bio or resume. It is now simpler for potential customers or employers to contact you and find out more about your qualifications and expertise.
6. How do I make my video portfolio website stand out to potential employers?
You should concentrate on building a visually beautiful website that is simple to navigate and displays your greatest work if you want your video portfolio website to stand out. You can also emphasize any honors or distinctions you have achieved for your work and offer recommendations from previous clients or companies.
7. Should I use music in my video portfolio website and if so, what type of music?
The whole experience of your video portfolio website can be enhanced by music, but it's crucial to pick tracks that fit the tone and substance of your films. By acquiring a license or using music that is royalty-free, you need also make sure that you have the legal authority to use the music.
8. How long should the videos on my video portfolio website be?
Your target audience and the type of content you plan to use will determine how long your films should be. In general, shorter videos are more effective at quickly showcasing your work and maintaining viewer interest. The ideal length for your videos should be between 30 and 3 minutes.
9. Can I host my videos on my own website or do I need to use a video hosting service?
Although you can host your videos on your own website, using a service like Vimeo or YouTube may be more effective and economical. These services offer extra capabilities like embedding choices and video analytics that can make it simpler to share your work.
10. How can I optimize my video portfolio website for search engines to increase visibility and reach?
You should put your effort into producing high-quality material that is pertinent to your target audience if you want to optimize your video portfolio website for search engines. This entails optimizing your site's metadata, creating high-quality backlinks to your site, and employing descriptive titles and descriptions for your videos. To enhance user experience, it's also crucial to make sure your website opens quickly and is optimized for mobile devices.
If you enjoyed reading this article about video portfolio website examples, you should read these as well:
The Best Looking Video Portfolio Website Examples Out There