Creating an amazing site on WordPress requires skills that are relatively easy to learn, but hard to master. One of the greatest challenges is to include as much quality graphical content as possible.
Selection is the key, which means planning, and including the images or graphics in a style that befits the branding.
Static images are common content, and they become more interesting if transformed into dynamic images, by adding videos with a video slider. You can add engaging, dynamic video content that will make your site outstanding.
Using a video slider allows you to add a lot of video content without overwhelming the reader, as well as making your site more charismatic and interesting.
Learn below more about this topic in this article created by our team behind Slider Revolution.
What is a Video Slider?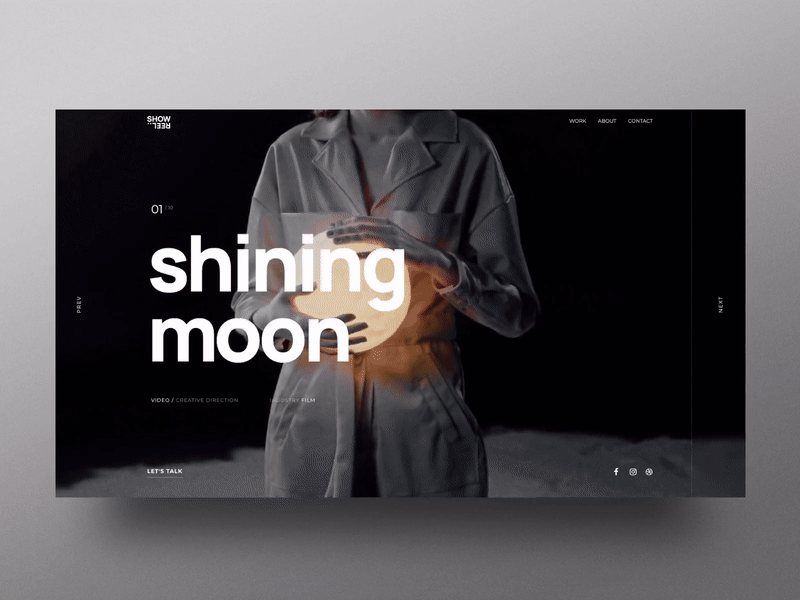 A video slider is a slideshow on your site that displays videos in the form of a carousel or slideshow. There are sliders for different types of content – images, videos, portfolios, and other graphics.
Web designers can display their videos or editing skills with a good video slider that shows their portfolio. It is helpful to add videos in a way that viewers can see it on a single page, which saves you space, time, and reduces the need for loading times.
In addition, it adds an exciting, dynamic element to your homepage to make it more attractive. A video slider contains videos instead of images or other types of content, so you can add Youtube or Vimeo videos to the slider.
A slider is perfect if you want to add mostly visual content to your site, and used properly, will make your site more functional and easy to use.
The Perks of a Video Slider
It's normal to be skeptical of a video slider because if it's poorly incorporated it can ruin the functionality of your website.
However, properly done, a good video slider is an excellent addition to your website. Here are the main reasons:
Instant Attraction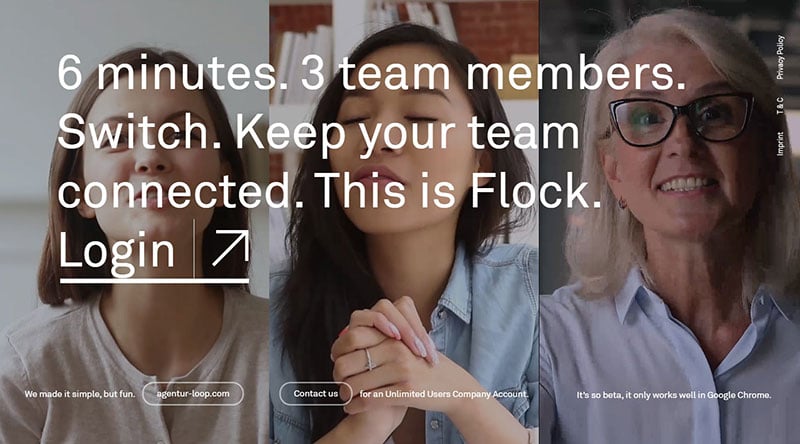 We are attracted first to visual elements and moving visual elements are even more attention-grabbing. A good slider can become the focal point of your website.
Great for Demonstration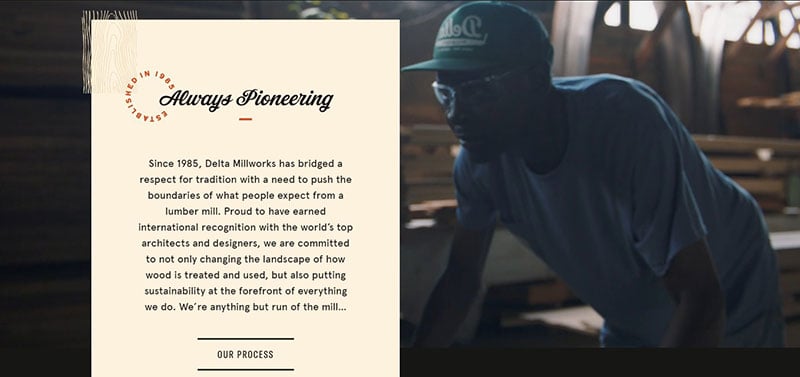 A slider is very useful for demonstrating your skills, previous work, or your USPs, so customers will know the main benefits of using your services in a very exciting way.
They Add a Great Visual Layer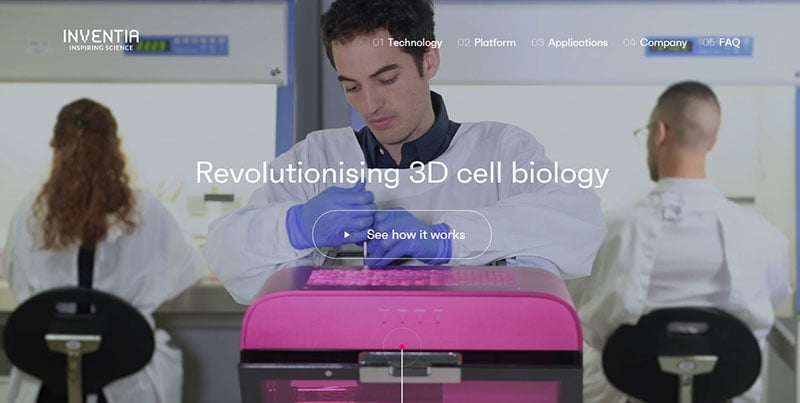 If you have extensive CSS or JavaScript knowledge you can create exciting visual elements for your main website. However, a video slider can do all of that while also displaying your videos or the content that you want to share with your visitors.
You can easily customize the video player so that it only works when you want it to. You can set it to work automatically, or you can adjust it in such a way that it only works when the customer wants.
Best Video Slider Practices – Examples
Not everyone can create a great slider that also works with the functionality of the website. So, for your inspiration here are some of the best examples of how a video slider has been used by various companies to enhance their websites.
Templates
Magazine Slider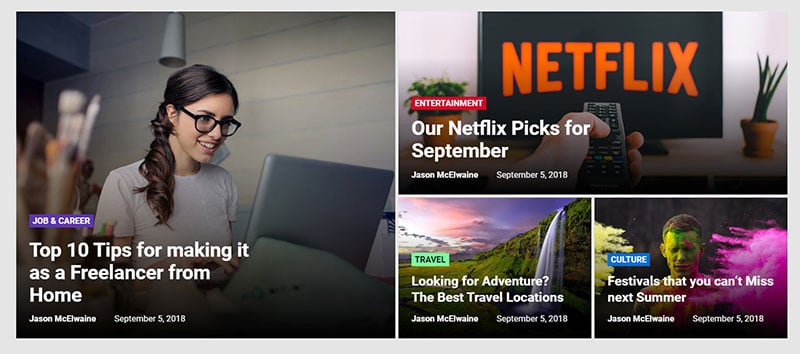 The first example is the Magazine Slider Revolution which offers various layout options for incorporating static content with videos or HTML5, which is a useful feature for blogs.
Vimeo Stream Slider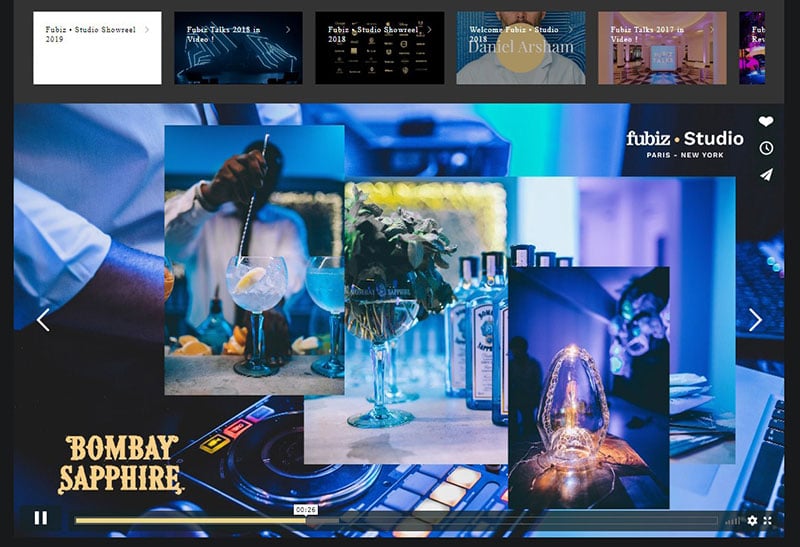 This example nicely demonstrates how to add Vimeo videos to your slider.
GoodNews Template slider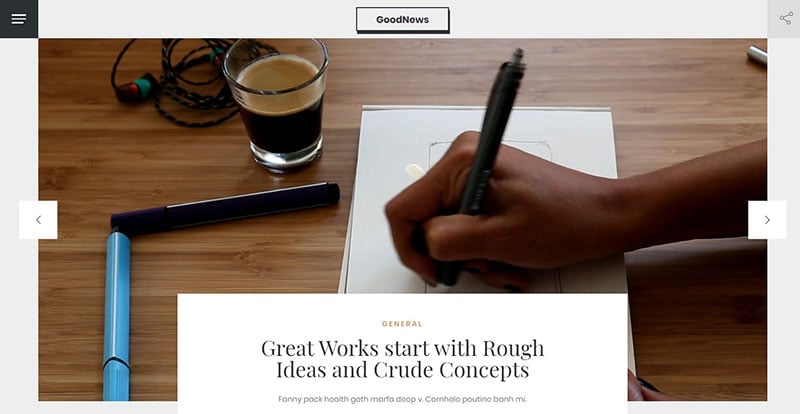 Premium 4K YouTube Slider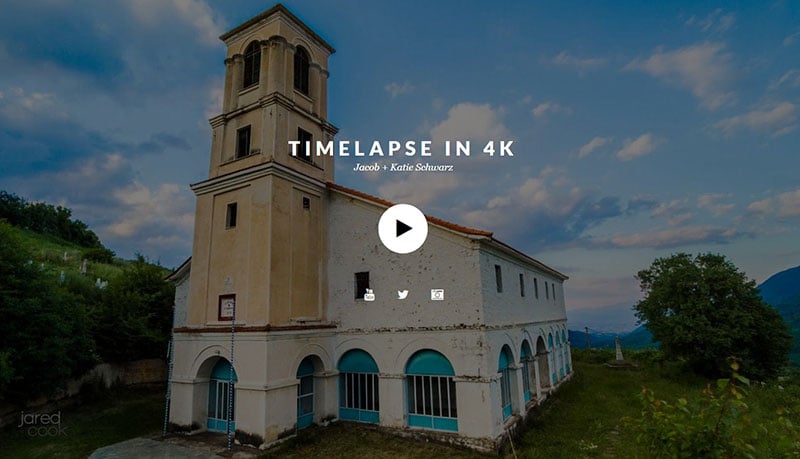 This excellent video slider adds 4K Youtube videos to your website.
Media Carousel Autoplay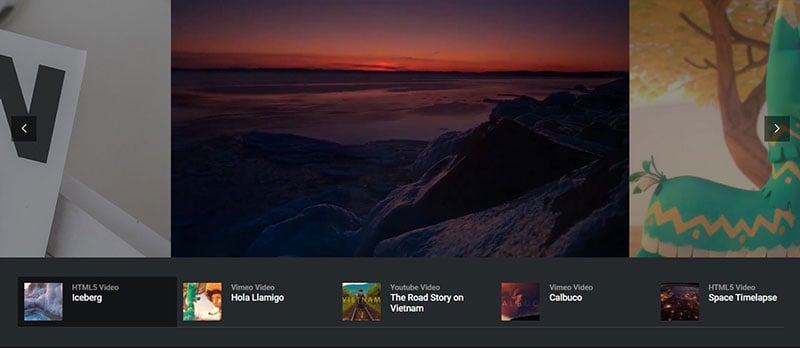 This is a very versatile template: adding videos, images, Youtube, Vimeo, HTML5 content, and more.
Vimeo Hero

The Slider Revolution WordPress Builder is perfect for adding Vimeo content.
YouTube Stream Slider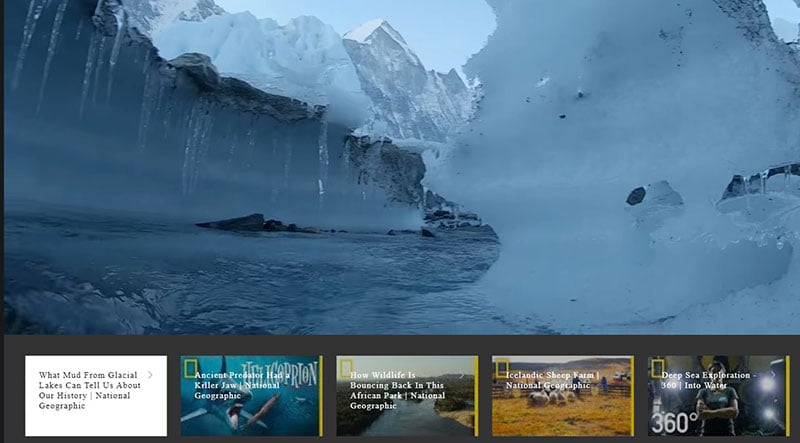 Once you set up the slider, Slider Revolution will add content from your Youtube video channel straight to the slider.
Web Agency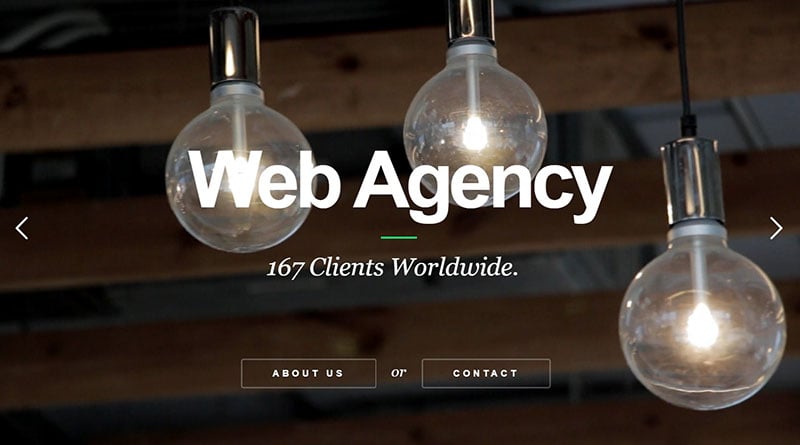 Your message will stand out with this slider template.
Tech Journal Slider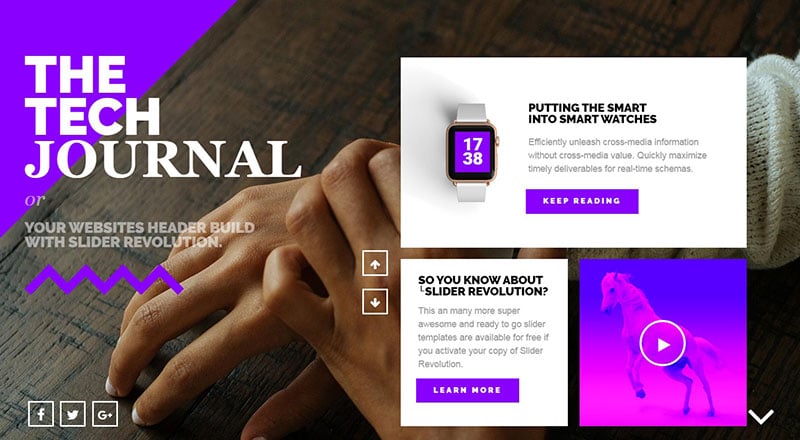 Make your website or blog stand out by adding the latest news or content straight to your blog.
Websites
Here are some websites that use video sliders.
Viacom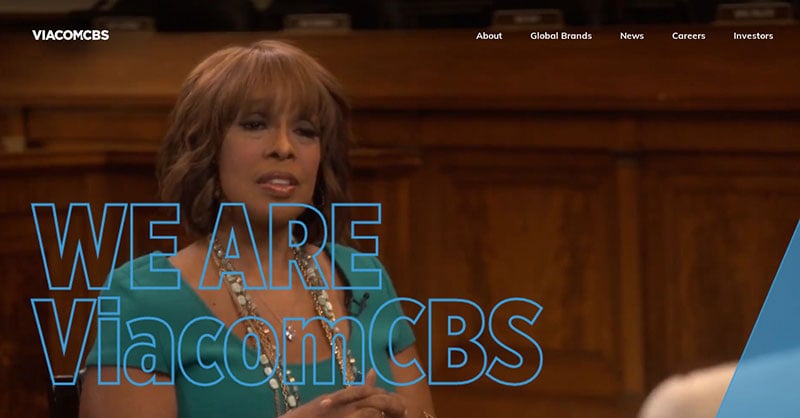 Viacom's video slider adds some impressive and exciting transitions. The user can navigate the slides in a very interesting way, by either allowing the slider to move the videos on its own, or you can click the pink button to see what comes next.
The English Bus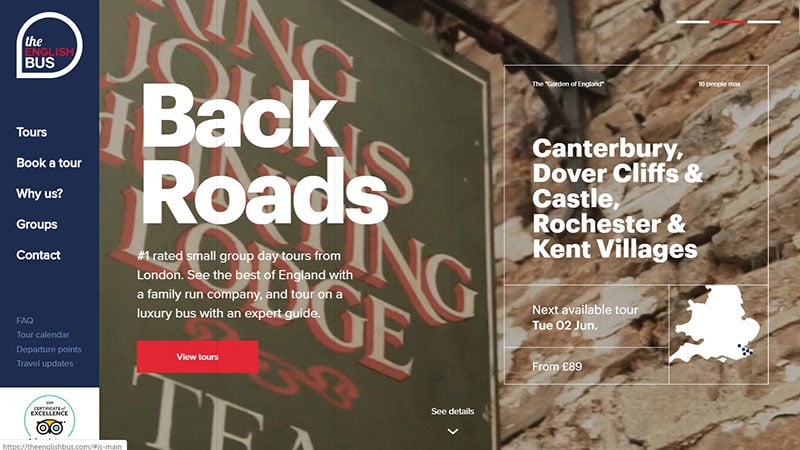 English bus tours are a popular choice for those travelling to England, and showing videos of how the tours are done entices the potential traveller. This homepage slider displays videos of tour buses travelling through the well-known tourist spots and the beautiful English countryside.
Airbus Ventures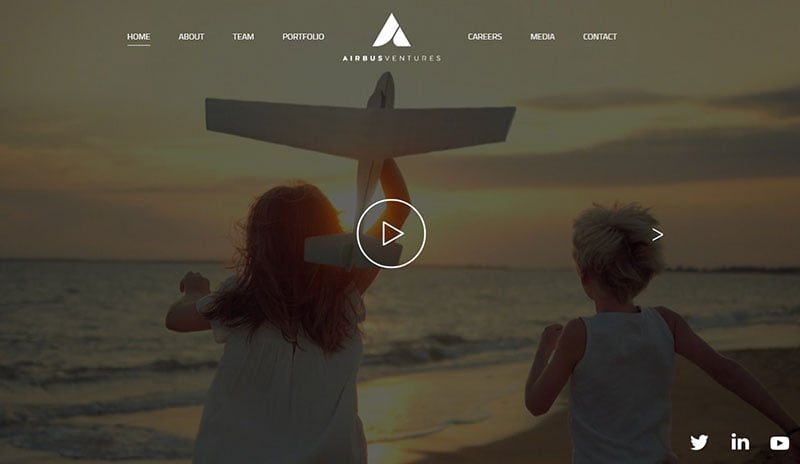 The first video introduces the company, then the video in the background presents you with features and interesting facts about the company. When you're finished watching, you can simply scroll and navigate through the site however you want.
NOWNESS
This very chic, award-winning video slider design shows three different videos, as well as offering various messages that you need to know about.
Wind Channel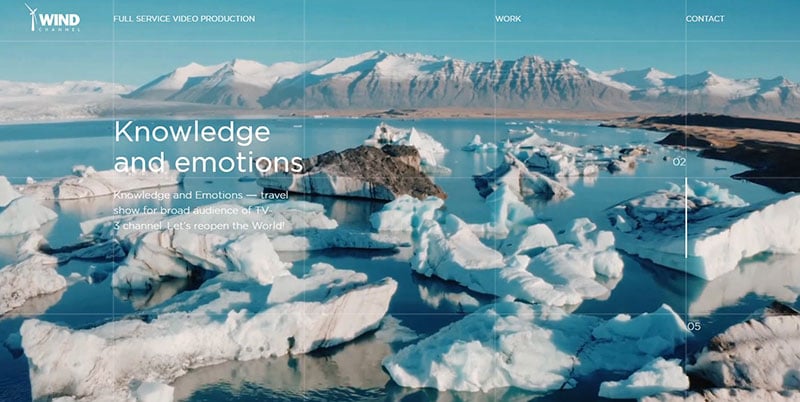 The use of animations make this slider unique. There is also a timer that lets you know exactly when the next part of the slider is to be displayed.
FAQs about video sliders
1. What is a video slider and what is its purpose?
A video slider is a camera tool that permits fluid and stable camera motions, such as tracking shots that are either horizontally or vertically oriented.
It is made out of a rail system that enables the camera to move along the rail for dynamic, cinematic video. Its goal is to give videos a polished appearance and make watching them more enjoyable.
2. What are the different types of video sliders available in the market?
There are several different kinds of video sliders on the market, including manual, motorized, and hybrid models.
While motorized sliders move the camera automatically, manual sliders require the user to physically slide the camera along the rail. Hybrid sliders provide you with additional versatility and control by combining manual and motorized capabilities.
3. What are the key features to look for in a good video slider?
A decent video slider should have the following qualities: longevity, fluidity of movement, weight capacity, length of the rail, and simplicity of usage.
The slider should be constructed from sturdy materials that can survive repeated use and move smoothly and easily. The weight of the camera and any additional accessories should also be supported by it.
4. How do you use a video slider effectively to capture smooth and steady footage?
Make sure the camera is safely fixed on the video slider for optimal operation, and use a tripod to steady the slider. To produce a smooth and continuous movement, move the camera gently and steadily along the rail. To get the desired result, practicing and adjusting the action is also crucial.
5. What are some tips for choosing the right length of a video slider for your needs?
Consider the kinds of pictures you wish to get and the available area when deciding on the duration of a video slider. Longer sliders give broader range of motion and are better suited for wider pictures, while shorter sliders are more portable and more compact. It's crucial to balance the duration of the slider with the kinds of pictures you wish to take.
6. Can a video slider be used with different types of cameras and equipment?
Yes, as long as the weight limit is not exceeded, video sliders can be used with a variety of cameras and equipment. It is crucial to verify the slider's weight restriction and make sure the camera and any accessories fall inside it.
7. How do you maintain and clean a video slider to ensure its longevity?
After each usage, wipe down the rail of a video slider with a soft cloth to remove any dirt or debris that may have accumulated. Avoid using items that can harm the rail or the parts of the slider, such as harsh chemicals or abrasives. The slider's performance and longevity will be enhanced by routine upkeep and cleaning.
8. Are there any safety measures to be taken while using a video slider?
Yes, there are safety precautions to be followed when using a video slider. For example, make sure the camera is firmly mounted on the slider and that it is stable and level on the ground.
Additionally, it's crucial to keep the slider clear of any potentially dangerous situations, like wet or uneven ground. To prevent injury or equipment damage, use caution and adhere to the manufacturer's instructions.
9. How do you transport a video slider safely when traveling?
Use a protective cover or bag to transport a video slider securely when traveling to avoid any harm to the slider or its parts. To avoid them scratching or harming the rail, take off any extras or attachments and box them separately. Additionally, it's critical to handle the slider gently and prevent any jarring motions that might harm it.
10. What are some creative ways to use a video slider to capture unique shots?
One inventive approach to using a video slider to get interesting images is to pan or tilt the camera while traveling down the rail, lift the camera off the ground using the slider as a crane, or take a dramatic shot from a low angle.
Another inventive approach to using a slider is to mix it with other camera motions, such as a pan or a zoom, to produce lively and eye-catching images. The options are limitless, and experimenting is essential to coming up with original and imaginative uses for video sliders.
Ending thoughts on using a video slider
Using a video slider gives you many interesting and exciting options with some simple animations. You can either use it in the background, or present your company to the public.
To guarantee success, take things slowly and plan it out properly. You want to make a responsive design that also works on a mobile.
If you're looking to create professional video sliders, then choose Slider Revolution. It's the number one choice for WordPress websites.
If you enjoyed reading this article about using a video slider in web design, you should check out this article on how to add a slider in WordPress.
We also wrote about similar topics like using the particle effect in web design, using a hero slider, adding an image slider, a homepage slider (see the pattern here?). But also about the Ken Burns effect that we use in some of our slider templates, as well as WordPress themes with sliders included, WordPress video background, website sliders, product carousels, and slider animation examples.
Here's how a video slider can take your website to the next level