Artists can use animated videos to show their artwork to website visitors. Software companies and various other businesses use video backgrounds for product previews. Coming Soon and landing pages can also increase sales with video backgrounds.
Because of their effectiveness, there are numerous HTML video background templates. Many developers create different types and styles of video backgrounds for WordPress themes.
Every business needs different video background styles. This post has compiled some of the best website templates with video backgrounds. You can explore this list and choose which one you like best.
Modern Portfolio Showreel Slider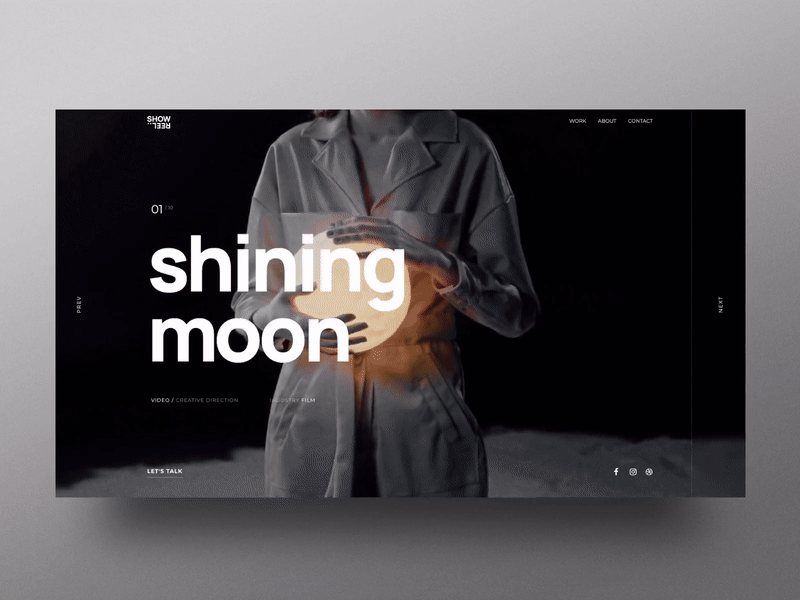 Present stunning videos and photography effortlessly using our sleek slider, featuring a contemporary user interface and impactful typography.
This exceptional tool is tailor-made for creative professionals, providing the perfect platform to showcase their work in a clean and captivating manner.
Black Friday Scroll Video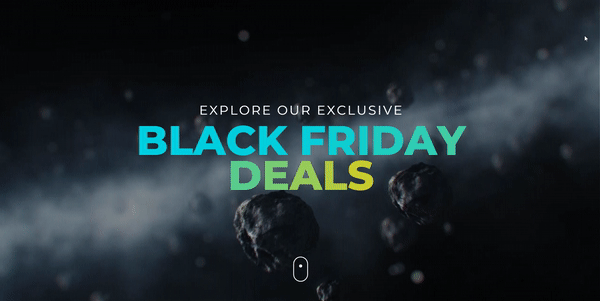 Prepare to be mesmerized as Black Friday offers descend upon you from the far reaches of space, delivered through an engaging and interactive video-scroll-based hero module.
Get ready for an out-of-this-world experience that will leave you thrilled and eager to explore the incredible deals that await!
Design DNA Scroll Video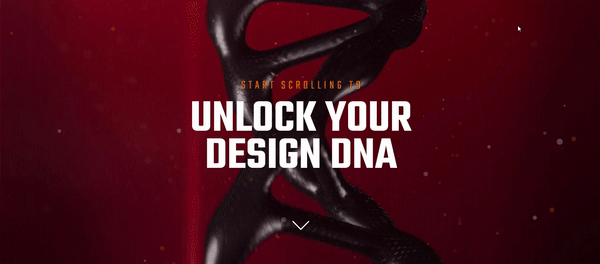 Introducing a breathtaking fullscreen hero module that utilizes our innovative Scroll Video addon to produce a mesmerizing interactive video effect.
Prepare to be captivated by this impressive feature that will elevate your website and leave a lasting impression on your audience.
Rockable Website Template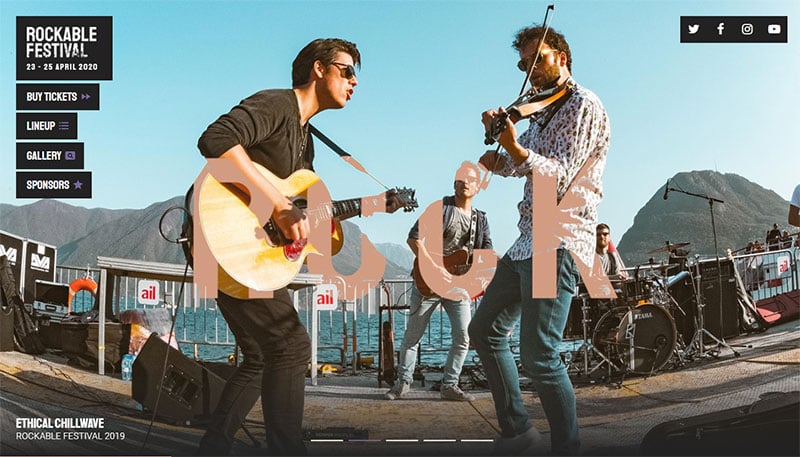 WordPress Video Slider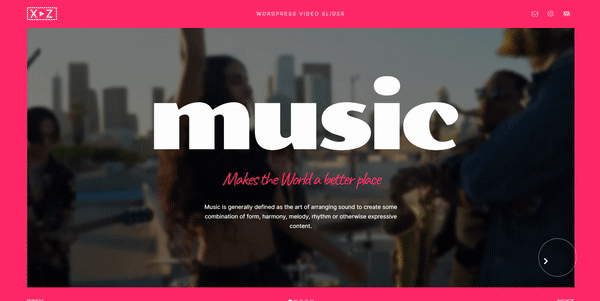 Numerous WordPress themes come with video sliders that have uninspiring designs. However, Slider Revolution stands out from the rest and is certain to elicit a "WOW" reaction from your website visitors.
Video Hero Header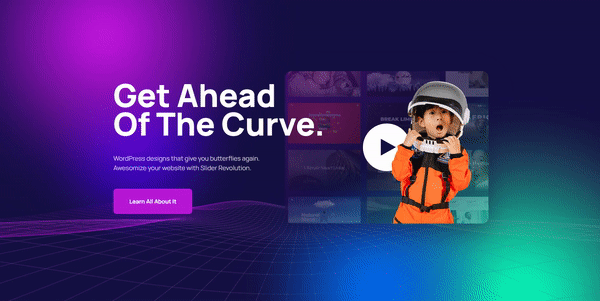 This template provides a video player for YouTube, Vimeo, and HTML5 videos. All of its components were designed using our visual editor, and can be easily customized in terms of style and color.
Nice & Clean Website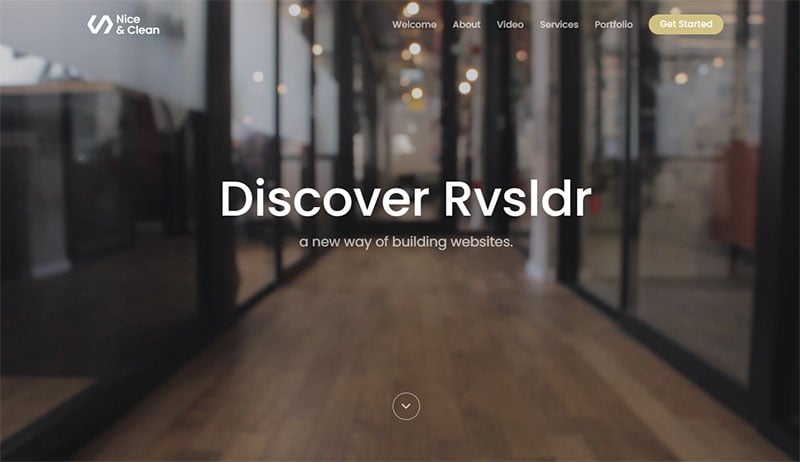 Builder Package Website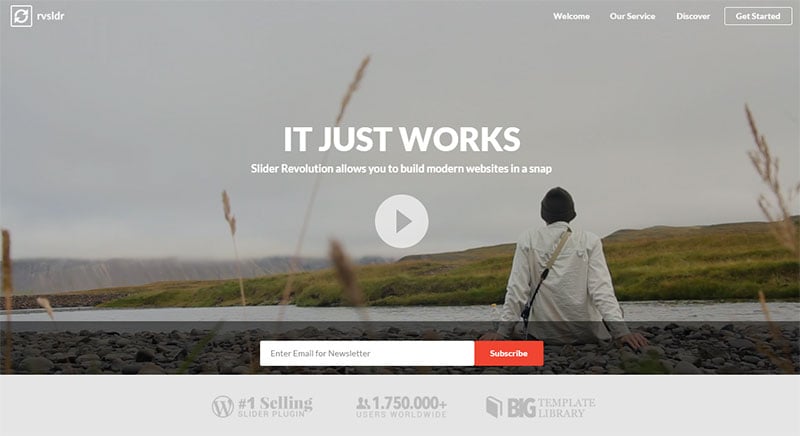 Real Estate Showcase Slider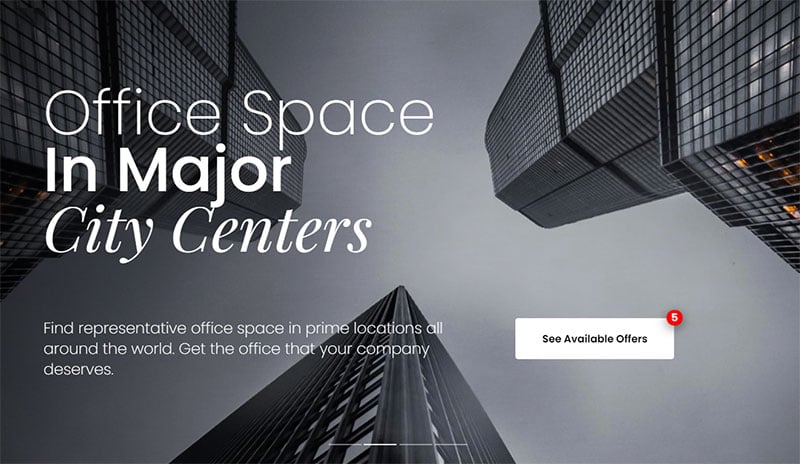 Relax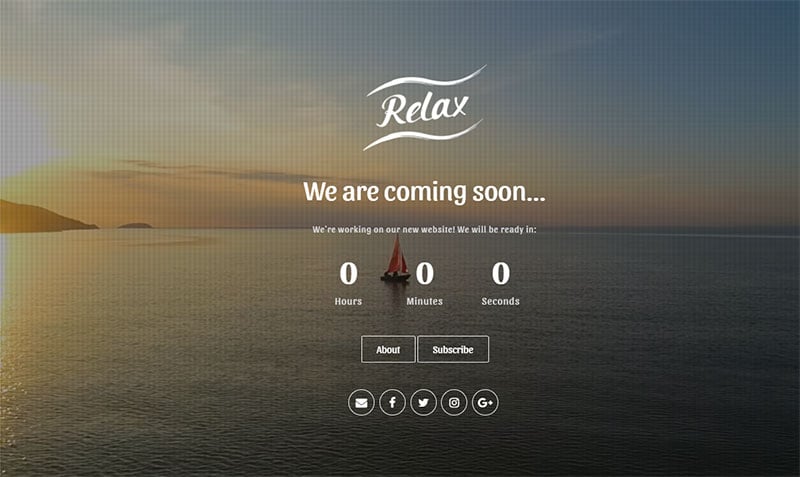 This first website template with a video background under discussion is Relax. This HTML website template is for Coming Soon and Under Construction pages. Creative agencies, businesses, and individuals will find that it matches their needs.
Its minimal design has fantastic features, such as a countdown timer, AJAX subscription forms, and various stunning effects.
Below are some of Relax's main features:
More than 30 HTML pages
Awesome CSS3 effects and animations
Clean design
Modern browser compatibility
Font Awesome icons
Full-screen YouTube video backgrounds
Complete responsiveness
Google Web Fonts
Optimized code
Simple to use and customize
Keus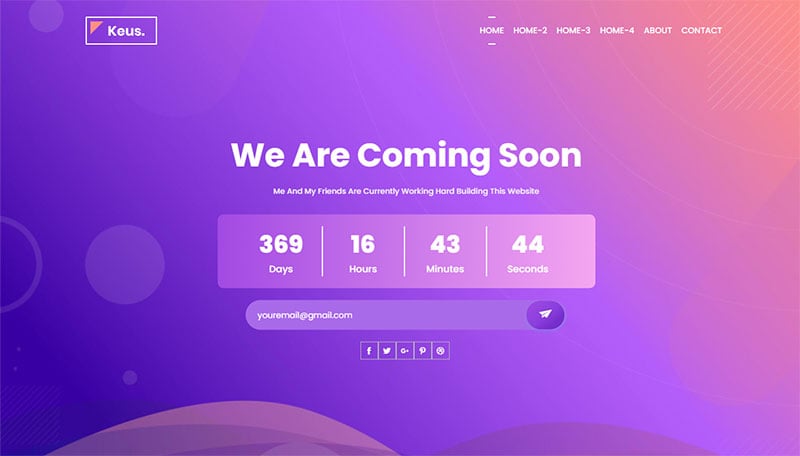 Keus is a unique, creative background video template for Coming Soon and Under Construction websites. It is suitable for hotel, agency, and restaurant websites, especially at product and service launch time.
Its design will help you build your online presence. The About Us section tells visitors more about you, your new website, and your products. Then the Contact section helps interested visitors get in touch and do business with you, even before the launch date.
Gris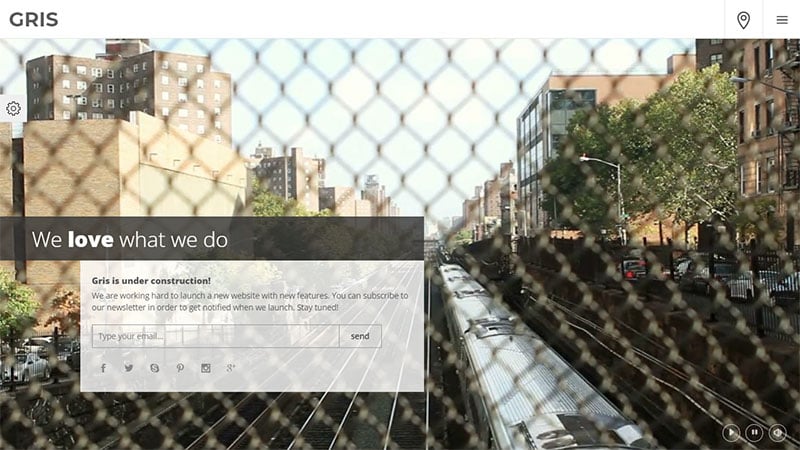 Gris supports two different video sources, Vimeo and Youtube, in full-screen size on your Coming Soon website. You can choose from three homepage layouts.
A summary of Gris' features follows:
Seven homepage designs
Three layout styles
Full-screen image or video
Fully responsive
CSS3 and HTML5
Simple and original design
Text rotate effects
Youtube or Vimeo video background
Jobguru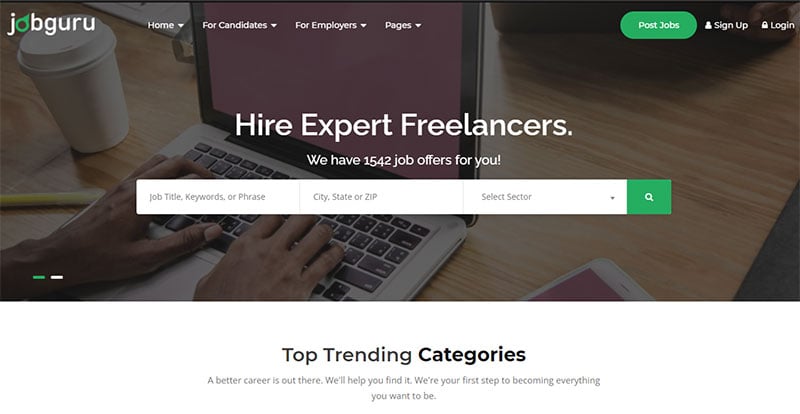 Your agency can use Jobguru to connect job seekers with employers. This job board template uses HTML and is suitable for websites requiring robust functions.
Jobguru offers these features:
Two home pages
Bootstrap 5 framework
Candidate dashboard
Employer dashboard
Fully responsive
User dashboards
Youtube video background
Uhost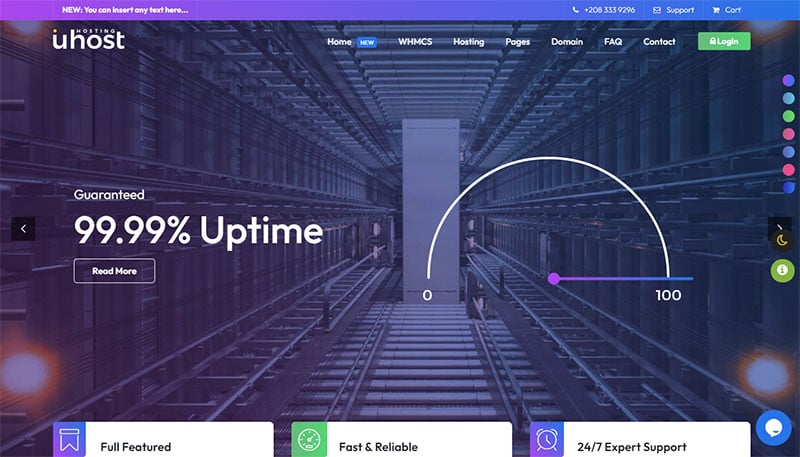 The Uhost video background template provides all the necessary hosting elements and pages to host events. The Uhost package includes HTML and WHMCS website templates.
This WordPress theme offers the latest technologies, Bootstrap 4 framework, and responsive layouts perfect for any screen size.
Uhost offers:
Bootstrap 4.5
GTMetrix score A
HTML5 and CSS3
HTML5 video background
Latest WHMCS
Responsive layouts
Slider Revolution
W3C valid HTML files
WHMCS template included
APPLO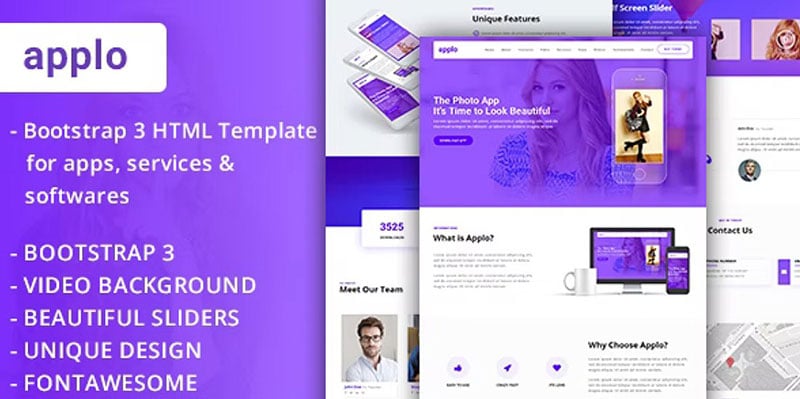 Applo offers a responsive HTML design with a video background template. It's fully compatible with other software, websites, and browsers, allowing it to work anytime, anywhere.
This interactive theme has more than 100 theme effects from which to choose. Some of its most important features are:
Bootstrap 3
Contact form
Fully responsive
HTML code
Modern and minimalist design
Fullscreen video background
Youtube video popups
Lewis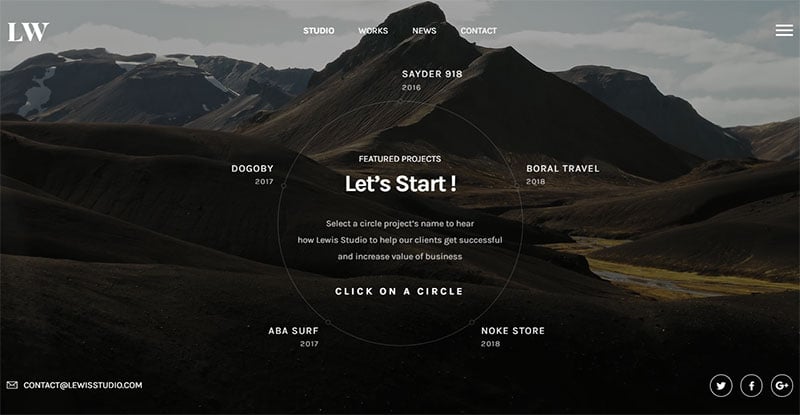 This portfolio theme's modern and creative HTML design uses the latest trends in both design and technology. And the Bootstrap framework ensures that Lewis looks perfect on any screen.
This WP theme features the following:
33 HTML pages
Fullscreen horizontal parallax
Superb animations
PSD files
Scrolling transitions
Seven unique homepages
Video backgrounds
Zoom parallax
Sparx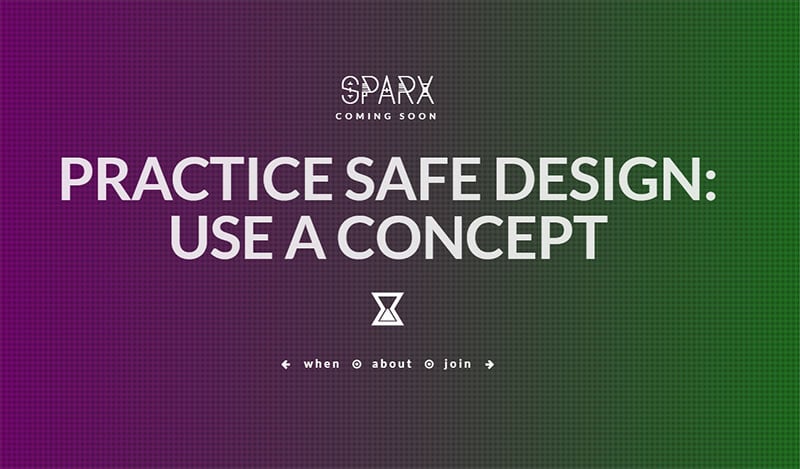 Sparx is an HTML5 Coming Soon template with retina-ready technology. The developers built it around the Bootstrap 3 grid to ensure responsiveness.
Sparx includes 16 different home page layouts. Some are:
Clouds
Fade
HTML5 video
Image
Particle effects
Pattern
Slideshow
Terminal code
Youtube
Besides the landing page, three helpful sliding panels show a countdown clock to the launch date. And you can include a subscription form and an About page.
The SVG icons and beautiful CSS3 animations make this website template unique. The Sparx package includes images and an HTML5 video.
Brom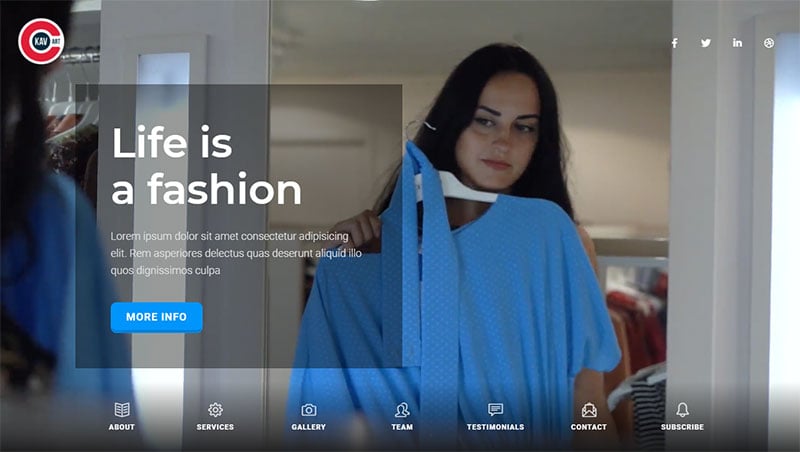 You will love Brom if you are looking for a WordPress theme with plenty of features, customization options, and demos. This multipurpose HTML template has too many features to mention, but here are a few.
Fully customizable AJAX form
Various background slideshow effects
Youtube and HTML video backgrounds, and more
The email marketing services make Brom a cut above the rest.
Berg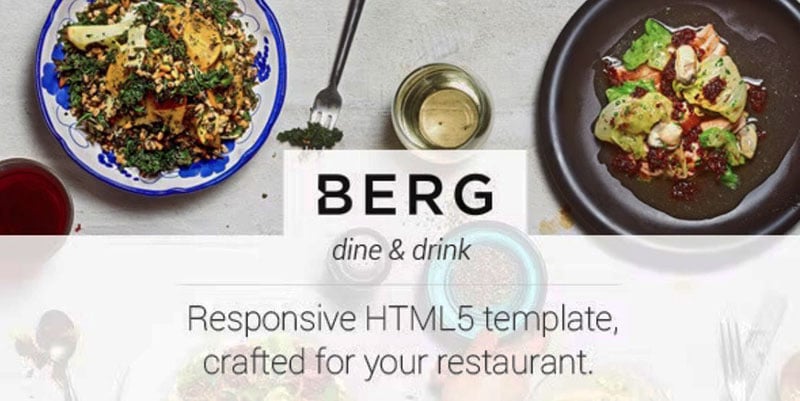 Berg's designers have carefully crafted this modern HTML restaurant website template to work well for you. This template's simple validation code uses CSS3 and HTML5, making it responsive and lightweight.
It adds value by extending Bootstrap's customization with LESS. It also features video backgrounds, a full-screen slider, Parallax effects, and a static background.
Bionick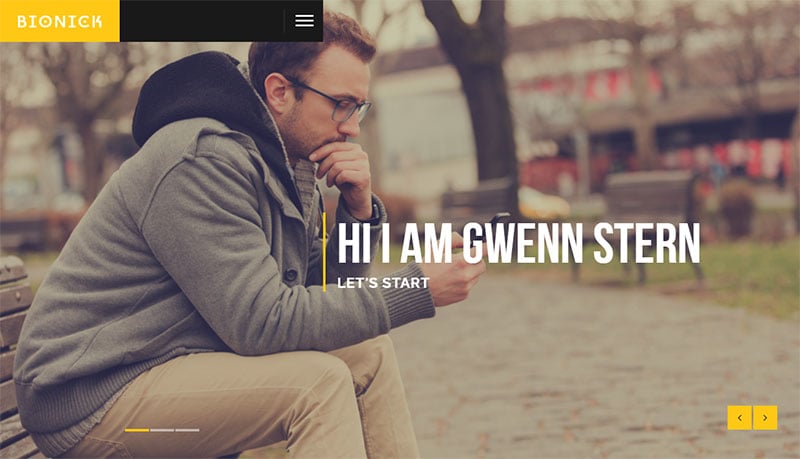 Bionick is a fully responsive, professional template to design outstanding, modern portfolios. Designers, photographers, illustrators, architects, etc., will love this WordPress theme.
Bionick's most important features include:
Three portfolio page styles
Four home page styles (Slider, Slideshow, Static, and Youtube Video)
Four portfolio single-page styles
Full-screen backgrounds
Unique scrolling page background effects
Moonex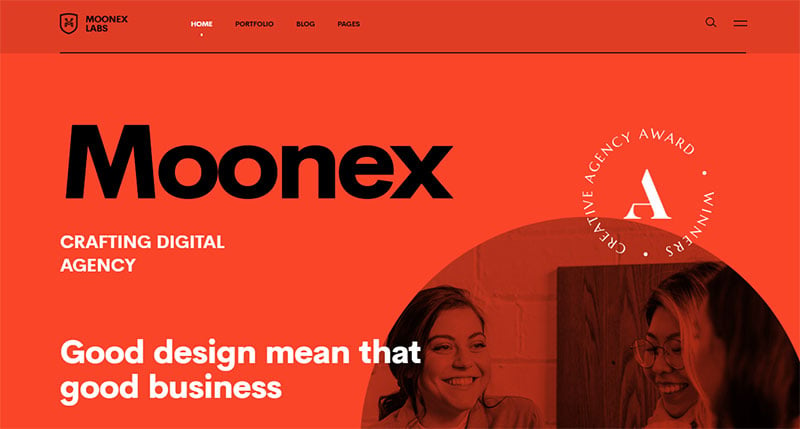 The following video background website template is Moonex, a modern, creative HTML theme for portfolios. Photographers, design studios, and illustrators can stylishly display personal data.
Moonex has much to offer. Here are some of its features:
Thirty-two HTML pages
Bootstrap framework
Fullscreen horizontal parallax
Home zoom parallax
Valid HTML code
Awesome animations
PSD files
Scrolling transitions
Smart code
Eight unique homepages
Engaging video background
inTime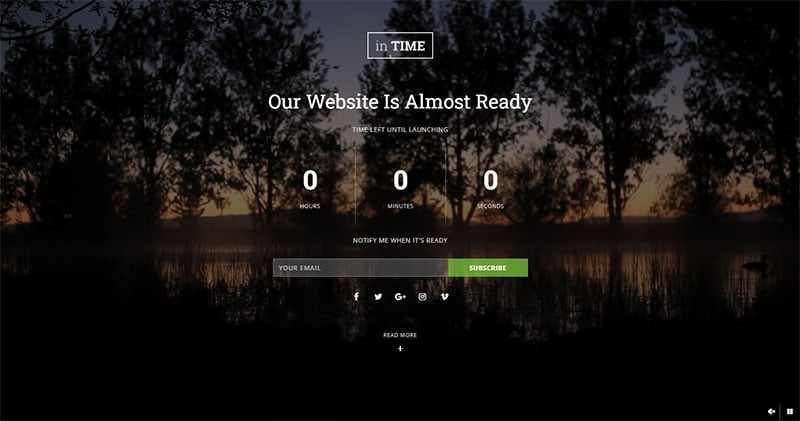 If you want an Under Construction or Coming Soon template, inTime offers you an HTML version with a simple but responsive design.
It has a countdown timer, subscription form, social icons, and an About page. The About page is the place to tell others about you and give them your contact information.
You can choose from three versions:
Image background
Image slider background
YouTube video background
Other prominent features are:
Easy customization
Google Web Fonts
Responsive layout
Retina-ready display
Well-organized and well-documented
Molnia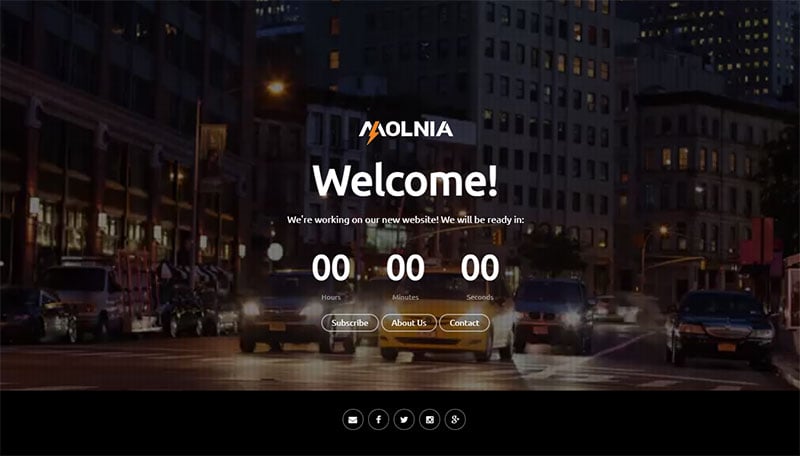 Molnia offers HTML templates for making a Coming Soon or Under Construction page. The minimal and responsive design comes with a range of valuable features, including a subscription form, gallery, countdown timer, impressive effects, and social icons.
Below is a list of Molnia's other features:
Thirty-six HTML pages
Dark and light versions
Fully responsive
Beautiful CSS3 effects and animations
Common browser compatibility
Optimized code
Simple to use and customize
Google Web Fonts
Font Awesome icons
Straightforward design
Full-screen video background
Expro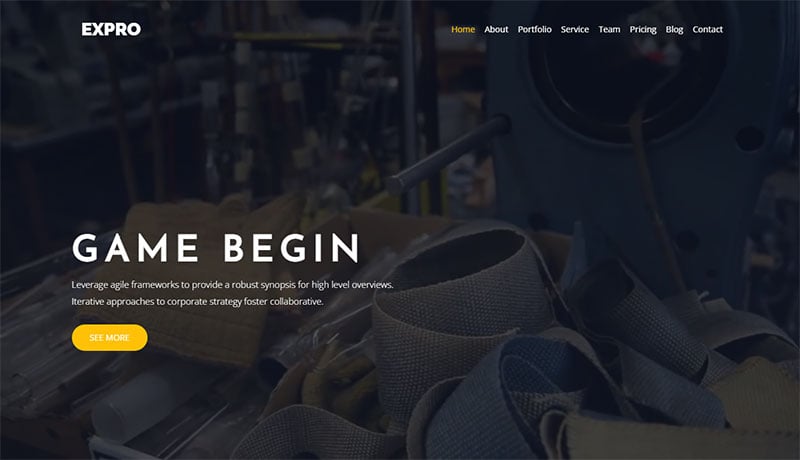 Going down the list is Expro, a one-page HTML5 template for business and personal portfolios. Its modern, simple design is best suited for one-page websites.
The developers used the Bootstrap framework with clean and well-commented code for easy customization.
Additional features are:
Bootstrap 4
Fully responsive
Google Maps support
Multiple browser support
Parallax background
Particle background
Video background
Beuh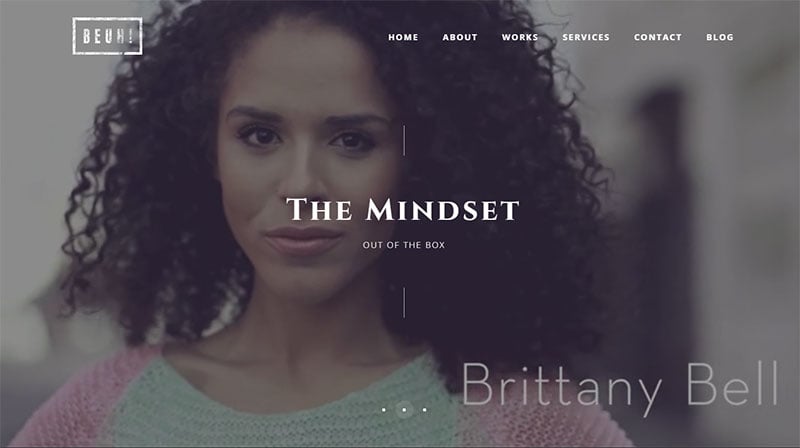 Beuh is a one-page portfolio template with a clean, simple, and responsive design. Digital agents and freelancers can sell products and services easier.
Beuh, a Twitter-Bootstrap-based framework, is responsive and easy to work with.
Some features worth mentioning are:
AJAX Portfolio
Twitter Bootstrap
Font Awesome icons
Responsive design
Slider, video, or Youtube background
Obliv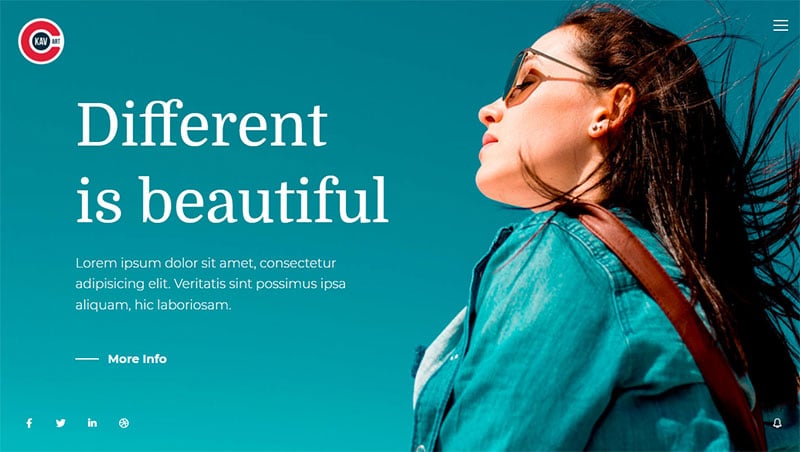 Obliv is an HTML WordPress theme offering many features and demoss you can customize, making Obliv very flexible.
This website template offers:
Fully functional AJAX form
HTML, video, or Youtube background
Integration with popular email marketing services
Particle effects
Various background slideshow effects and more
Xenon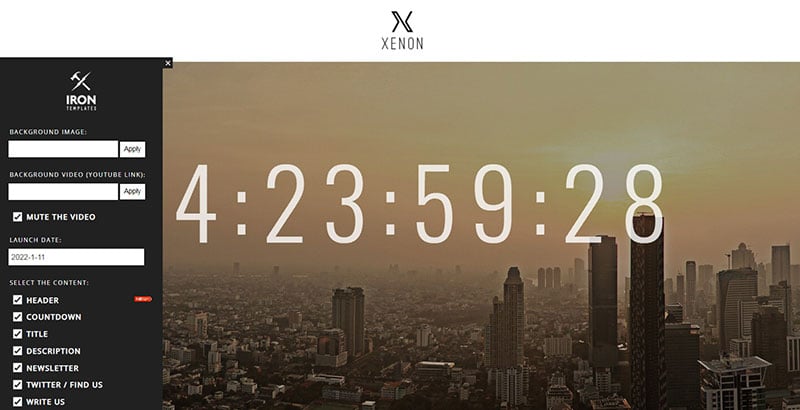 The modern, interactive Xenon website template helps you make a Coming Soon page and offers easy customization. You can even add a newsletter to collect prospective customers' contact details.
A Xenon website is easy to get up and running. And you can show full-screen videos or photos with jQuery animations. This website template is great if you are looking for something new and trendy.
Xenon makes embedding a Youtube video an easy job. You only need to copy and paste the URL of the Youtube video, and it plays automatically. And you can mute, unmute, and adjust the video's sound.
IRA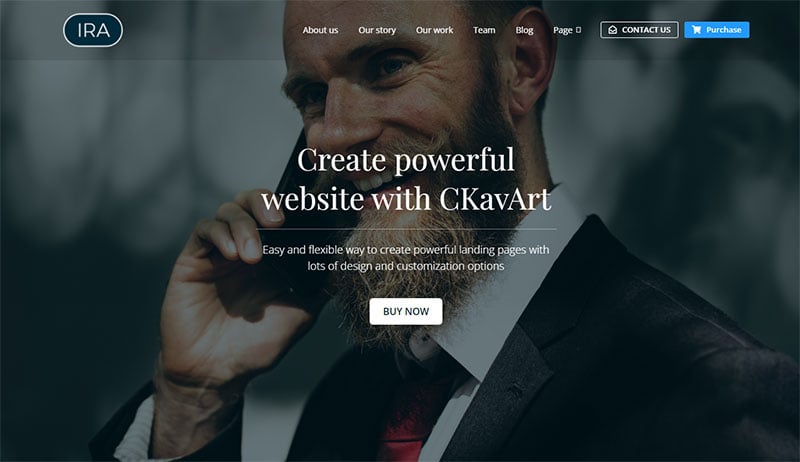 The last one on this video background templates list is IRA with a modern, creative design and interactive elements.
The easily customized and SEO-optimized pages are fast loading with well-documented code.
Some of IRA's features are:
Over 800 icons
Attractive and powerful demos
Background videos
Campaign Monitor integration
Get Response integration
iContact integration
Inner HTML pages
MailChimp integration
Redirect to Thank You page on form submission
Sticky and smooth scrolling menu options
Unlimited design options
Working AJAX forms
FAQs about website templates with video background
1. What are website templates with video backgrounds?
A video file is used as the background element in website templates with video backgrounds, which are pre-designed website layouts. By using these templates, website designers may add dynamic and interesting content to their websites without having to start from scratch with a bespoke video background.
2. Are website templates with video backgrounds better than those without?
The particular requirements and objectives of a website will determine whether or not website templates with video backdrops are superior to those without.
Video backdrops can be eye-catching and attention-getting, but they can also prolong loading times and divert attention from crucial information. It's crucial to thoroughly analyze how video backdrops fit into a website's overall design and goal before using them.
3. Can video backgrounds slow down website loading speed?
Yes, video backdrops can make websites take longer to load. Compared to other types of media, video files are often larger, and the complexity of the video will affect how long it takes to load.
To reduce their impact on website loading times, video files must be optimized for web use and must employ the proper file formats and compression settings.
4. Can I use my own video for the website background in a template?
Users can submit their own video clips to serve as the background on the majority of website themes with video backgrounds. To avoid slowing down website loading speeds, it's crucial to make sure the video clip is high-quality and optimized for use on the web.
5. What kind of videos work best as website backgrounds?
The best website backdrops are often brief, straightforward, and visually appealing. Additionally, they have to be pertinent to the website's general theme and goal. Animation, time-lapse, and slow-motion film are a few examples of great video backgrounds.
6. How do I choose a website template with a video background that fits my brand?
It's crucial to take your brand's overall look and messaging into account when selecting a website template with a video background. Look for templates with design features, color schemes, and fonts that complement your brand identity.
Also, think about the kind of video background that was utilized in the template and whether it matches the look and feel of your company.
7. Are website templates with video backgrounds accessible for users with disabilities?
For people with disabilities, website layouts with video backdrops can be difficult to navigate. Users who suffer from attention deficit disorders or other cognitive disabilities may find watching videos to be distracting. It's crucial to offer viewers who might not be able to access the video background alternate material or functionality.
8. Do website templates with video backgrounds work well on mobile devices?
Due to the slower download times and constrained screen space on mobile devices, website layouts with video backdrops might be difficult to install. It's crucial to select a template with a mobile-friendly video background and extensively test it to make sure it functions properly on all platforms.
9. Can I customize the video background in a website template?
Users can alter the video by modifying options like playing speed, audio settings, and visual effects in many website layouts with video backdrops. Additionally, some layouts can let users upload their own video content or pick from an existing video clip library.
10. What are the pros and cons of using a website template with a video background?
The benefits of utilizing a website template with a video background include the opportunity to create a more immersive user experience and enhanced visual interest and engagement.
The disadvantages include longer loading times, possible accessibility issues, and the potential for detracting from crucial material.
It's crucial to carefully weigh the advantages and disadvantages of having a video background and pick a template that complements the unique requirements and objectives of your website.
If you liked this article about website templates with video background, you should check out this article about startup website templates.
There are also similar articles discussing medical website templates, actor website templates, business website templates, and website templates for artists.
And let's not forget about articles on modern website templates, creative website templates, interactive website templates, and website templates with slider.
Amazing Website Templates with Video Background