Table of Content
Support
Weatherbit in no way endorses or provides support for Slider Revolution or the Slider Revolution Weather add-on. Please click on the button below for help from our experts at https://support.sliderrevolution.com.
Step 1
To get started, activate the AddOn from your Module's AddOn's panel.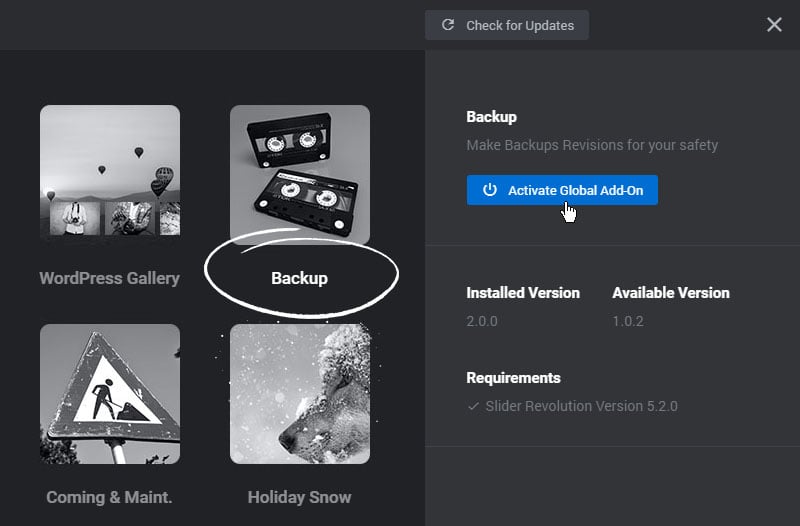 Step 2
With the AddOn activated, each time you save one of your Module's Slides it will be backed up automatically. Then to restore a backup, visit the "Backups" tab in your Slide's settings and click the "Show Backups for this Slide" button.