Table of Content
Step 1 : Click the "AddOns" menu item to open the AddOns panel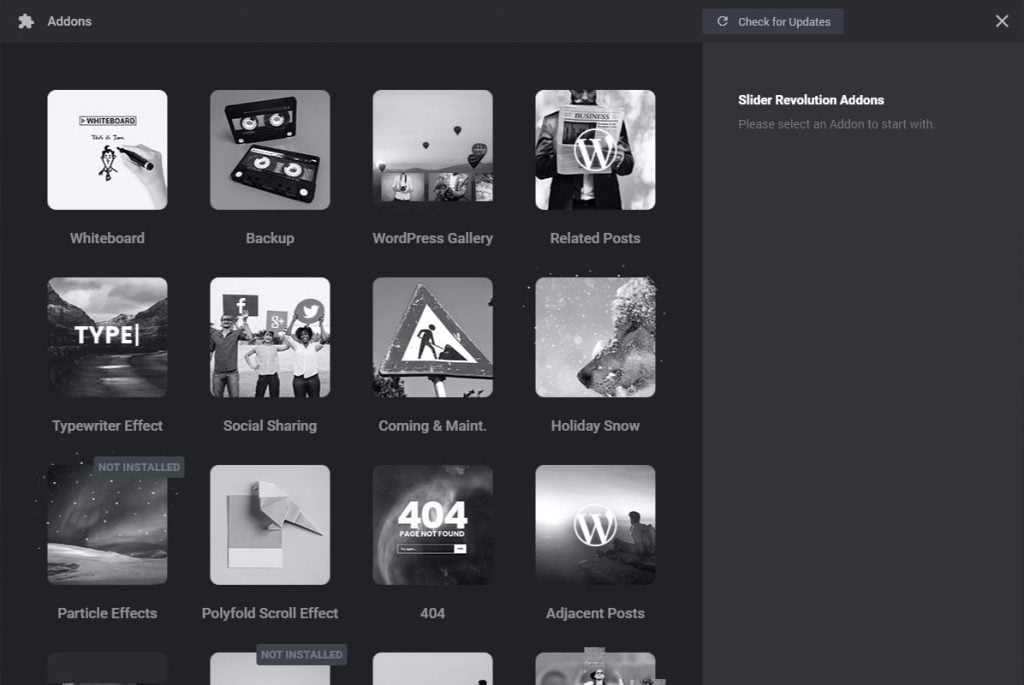 Next, click the "Check for Updates" button to load the latest available AddOns
Next, click the AddOn you wish to use for your Module, and click "Install AddOn" if it isn't already installed.

Step 2 : If the AddOn is already installed but not officially activated, click the "Activate AddOn" button.

Step 3 : Click the "Enable AddOn" button to use the AddOn for your module

Once the AddOn is officially enabled, it will show an "ENABLED" tag. Next, click the "x" icon toward the top-right to close the AddOns panel and start using the AddOn.

For the current example, the settings for the Particle Effects AddOn can be found inside the "Slide Settings" panel.