Table of Content
Step 1 : Activate filmstrip

1. Active
Enable the Filmstrip feature for the current Slide.

2. Move from
Choose if the strip should move from right-to-left or left-to-right.

3. Speed
The speed at which the images move.

4. Disable on Mobile
Choose to disable the Filmstrip on mobile devices.

5. Add Slide
Add some Filmstrip images to setup the feature.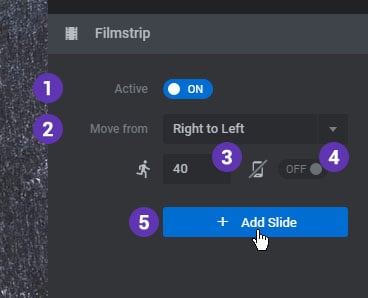 Step 2: Choose an Image for the Filmstrip Slide from the Media/Object Library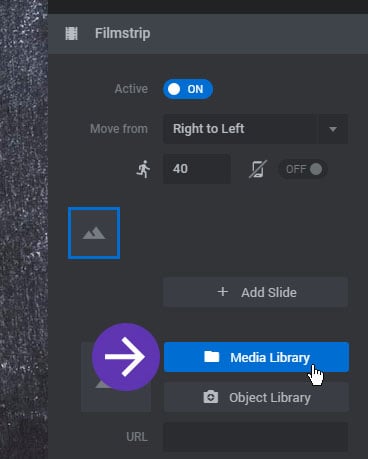 1. URL
The absolute url of the image.

2. Source Size
The WP Image Size for the image.

3. Alt Text
Text entered here will be used for the image's "alt" attribute.

4. Delete Selected Slide
Button to optionally delete the currently selected Filmstrip image.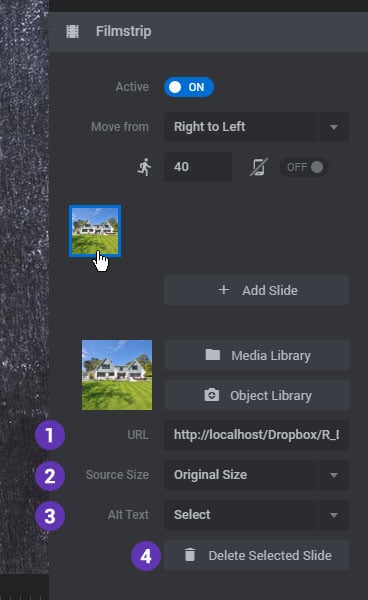 Step 3: After adding your images, drag them with your mouse to rearrange their order.