Slider Revolution 6 offers website addons with cutting-edge features that continue to push the boundaries of whats possible in web design.
Cutting-Edge Features
Powerful new possibilities that can be loaded on demand.
Mindblowing Effects
Give your website a unique look and feel that will blow your clients minds!
All Addons Included
Get access to addons with any of our Slider Revolution license plans.
Fluid Dynamics
Dive into ultra-smooth WebGL fluid simulations, meticulously crafted for perfection. Customize your experience with tailor-made fluid behaviors and a spectrum of vibrant color options.

Benefit from dual-quality and DPI configurations, ensuring optimal visuals for both desktop and mobile.

Elevate user engagement with optional interactivity features, making every slide a dynamic experience.
Experience Fluid Dynamics
The Cluster
Our latest particles background addon allows for creating localized, interactive clusters of 3D particles.

With it's wide range of presets, you can jump right into the action and create your own, stunning particles effect in minutes.

See this addon in action here:
AI Particle Cluster Hero
Particle Wave
Is your WordPress website missing that one unique design element to set it apart from your competition?

The Particle Wave addon for Slider Revolution enables you to add interactive, 3D particles background animation effects that will amaze your clients!

Learn more about the addon here:
Particle Wave
Advanced Transitions
Our advanced transition addon introduces never-before-seen, WebGL slide animations to Slider Revolution for WordPress.

Timing, easing, direction and additional filter effects can easily be customized for thousands of possible variations.

See it in action here:
Advanced Transitions
Charts
The Charts addon allows you to create visually impressive line or bar graphs from .csv data, with tons of options to take full control of the design.
There are 16 stunning chart skins included that come prebuilt with sample data, to inspire your charting projects!

Now you can finally create interactive online presentations to visualize important data in an engaging way.

See it in action here:
12
Lottie Animation
Slider Revolution supports the popular Lottie animation format which allows for mindblowing, dynamic scenes.
You can customize the style of Lottie files easily, and add animation behavior depending on user interaction.

A set of Lottie icons is already included and you can extend the library with your own files easily.

See it in action here:
12
Next-Level
WOW

Effects

There is something for every taste in our constantly updated and ever growing addon library.
Advanced Transitions
Use never-before-seen, WebGL slide animations
Lottie Animation
Adds support for the popular Lottie animation format which allows for mindblowing, dynamic scenes
Before & After
Seamlessly transition between two content levels
Bubble Morph
Spawn liquid shapes in your module and configure their color, behavior and movement zones
Distortion
Create visually stunning, liquid-type effects on your module background images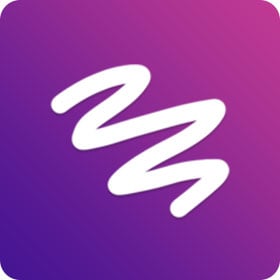 Paintbrush
Reveal images with mouse interaction and tons of options
Particles
Add highly customizable particle effects on top of any module.
Slicey
Creates image slices of your background pictures and add stunning 3D-Parallax effects to them
Exploding Layers
Add explosive particles to your layer animation
Mousetrap
Create all kinds of interesting mouse interactions
Scroll Video
Generate a sequence of images from any html5 video and play them with scroll interaction
Charts
Create visually impressive line or bar graphs from .csv data
Domain Switch
Switch image URLs in modules from one domain to another
Re(Load)
Reload the current page or a custom URL after a certain time, loops, slide
Panorama
Our panorama addon displays images in 360°
Weather
Every where you go… always take the weather with you
Featured Posts Slider
Display a featured Slider instead of a featured image in your posts
Login Page
Very simple WP login page enhanced with your favorite Slider Revolution module
Filmstrip
Display a continously rotating set of images for your slide backgrounds
Adjacent Posts
Display previous and next post to the currently showing one
404
Build custom 404 "Page not Found" pages with Slider Revolution
Polyfold Scroll Effect
Add sharp edges to your sliders as they scroll into and out of view
Holiday Snow
Let it snow! Add animated snow to any slider
Maintenance
Coming soon & maintenance pages build with Slider Revolution
Social Sharing
Share your website with Slider Revolution actions because sharing is caring
Whiteboard
Create hand-drawn presentations that are understandable, memorable & engaging
Related Posts
Add related posts sliders at the end of your post content
Typewriter
Enhance your modules text with typewriter effects
Reveal
Add unique reveal effects to your Slider Revolution modules
WordPress Gallery
Replace the standard WordPress gallery with the sliders of your choice
Backup
Create backup revisions for your precious Slider Revolution modules
Duotone
Lets go fancy Duotone because one tone is not enough

Coming Soon
We are constantly working on new addons for Slider Revolution
Frequently Asked Questions
Browse answers to some common questions about website addons and Slider Revolution.
Slider Revolution addons are software extensions that enhance the functionality and features of the Slider Revolution WordPress plugin. Each addon offers customizable options to expand the core plugin's design capabilities. With over two dozen website addons available, users can take their WordPress sites to the next level by showcasing advanced transitions, 3D particle effects, Lottie Animations, distortions, explosive particles, weather effects, 360 degree panaromas, special WordPress image galleries, and much more. Plus, we're adding new and unique addons all the time. Slider Revolution's core capabilities are second to none, but when combined with our extensible addon system, it's no surprise why Slider Revolution is one of the most popular WordPress plugins worldwide.
Yes, Slider Revolution addons are designed to be user-friendly and easy to use. With a simple installation process, you can quickly add any addon to the Slider Revolution WordPress plugin and start creating pro-level visuals with ease. The addons come with customizable options, and you don't need any coding knowledge to use them. Slider Revolution's user-friendly interface makes it easy for you to create stunning visuals for your website, regardless of your skill level. With Slider Revolution's addons, you can create professional-quality visuals that will enhance the design of your WordPress website and make it stand out from the crowd!
If you're new to using a WordPress visual editor or website addons to create animations and other visual effects, don't worry, Slider Revolution has got you covered. With a wide range of different support options available, Slider Revolution users can easily access help whenever needed. The visual editor includes a 'help mode' button on the top toolbar that offers explanations and tips when you hover over any option. In addition, there are numerous tutorials, video guides, a dedicated support team, and a detailed help manual to guide you along the way. Slider Revolution is as intuitive as it gets, and with all the available resources, you can be sure you'll get the help you need, precisely when you need it.
Slider Revolution addons provide a wide range of customizable options to create pro level visuals for your WordPress website. You can create mindblowing effects with before and after image sliders, interactive scroll videos, distortions, weather effects, social media feeds, paintbrush reveals, interactive liquid effects, bubble morph particle effects, visually impactful charts and bar graphs, filmstrips, typewriter effects, presentation reveals, polyfold scrolling effects, and much, much more. You can search for and instantly enable any addon you need right from the Slider Revolution dashboard. New addons are also being added frequently, ensuring you will always have access to the latest visual effects available in web design.
Yes! Slider Revolution is a popular WordPress plugin that can be used to create complete WordPress sites with ease. Its extensive range of features allows you to design and customize your WordPress website just the way you want. With Slider Revolution's user-friendly visual editor and customizable options, anyone of any skill level can create professional-quality visuals that will take their WordPress website to the next level. Whether you want to create a single landing page or design a complete WordPress site, Slider Revolution is the perfect WordPress plugin to help you excel.
If you're struggling for visual effect ideas or don't know which addon can help you achieve your vision, don't worry, you've got plenty of options! You can start by browsing the addons showcased on this very page to see if one catches your eye. Slider Revolution also has more than 250 templates to explore for inspiration, all accessible from within the visual editor. Find one you like? Create a new module using that template and Slider Revolution will show you which addon it uses. Plus, its super easy to view and enable any and all available addons from Slider Revolution's dashboard, allowing you to get hands on and experiment. With Slider Revolution's wealth of resources, your next creative idea is just a few clicks away.
Explore Slider Revolution Possibilities
You'll be able to create anything you can imagine, not just amazing, responsive sliders.