Table of Content
Important Notice
You have to have a valid license (support contract) to be eligible to enter our 1on1 support help desk.
Step 1
Login to the Support Center and select your ticket.
Step 2
Locate and click the "Update" button: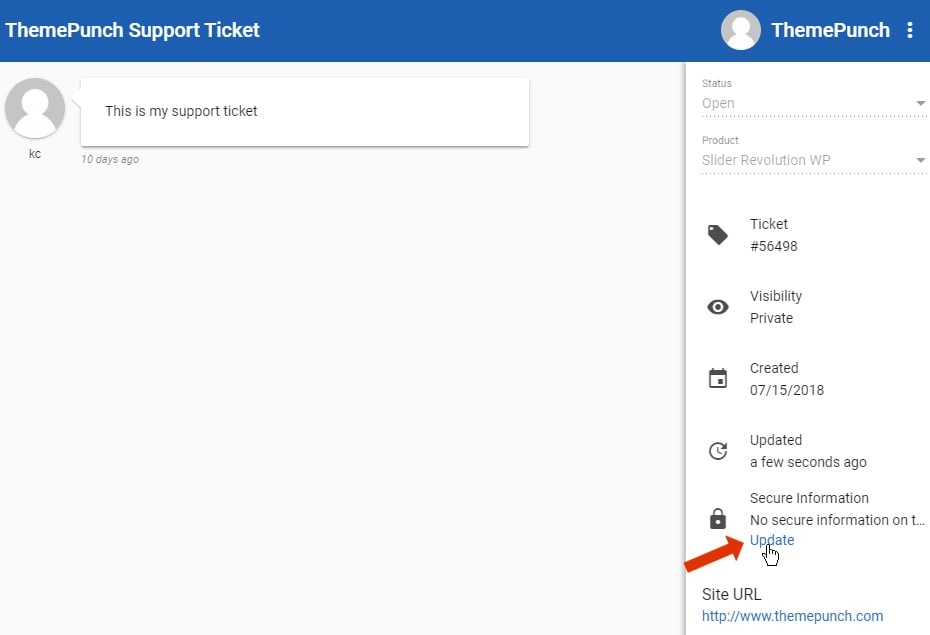 Step 3
Fill in your WordPress Login Password or FTP Login Access Password: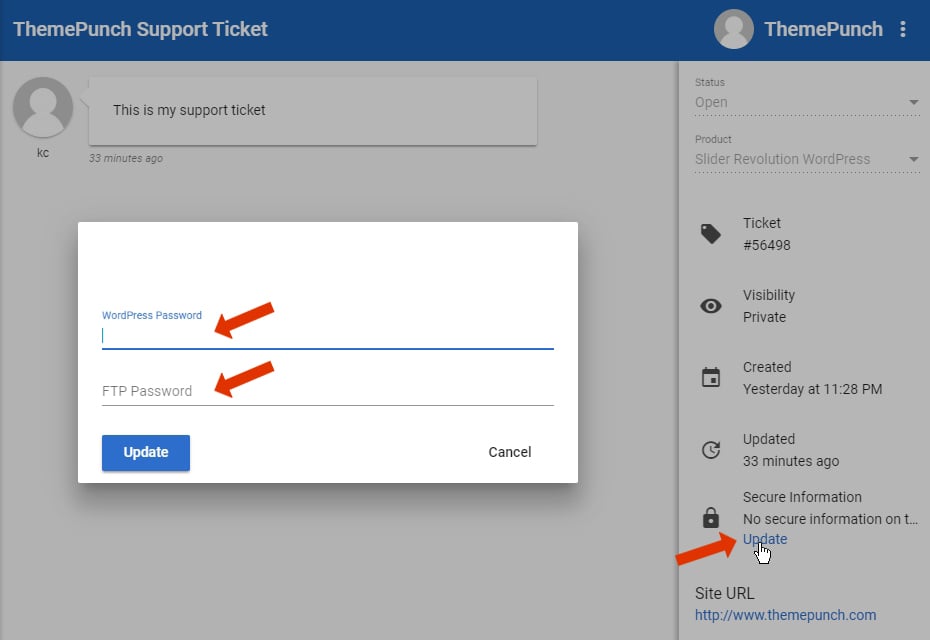 Step 4
The Secure Information section will display "This Ticket has WordPress Password stored securely" for successful entries.
Click on the "Update" button again if you need to change/update your login credentials.
How to include login credentials in your support ticket