Table of Content
Step 1
To add a mouse hover style to your content, select the Layer on the editing stage and edit its "Hover" settings.

Step 2
Next, enable the Hover effect and set the "Cursor" to "Pointer" to show a mouse hand when the user hovers over the Layer.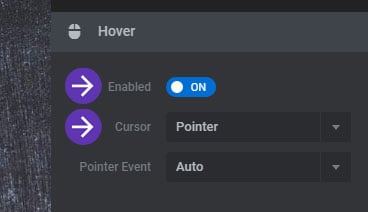 Step 3
And then adjust the styles you wish to use for the hover effect.

Mouse Hovers for Layer Content