Adding, Deleting and Duplicating Slides
Let's check out the basics of slide management.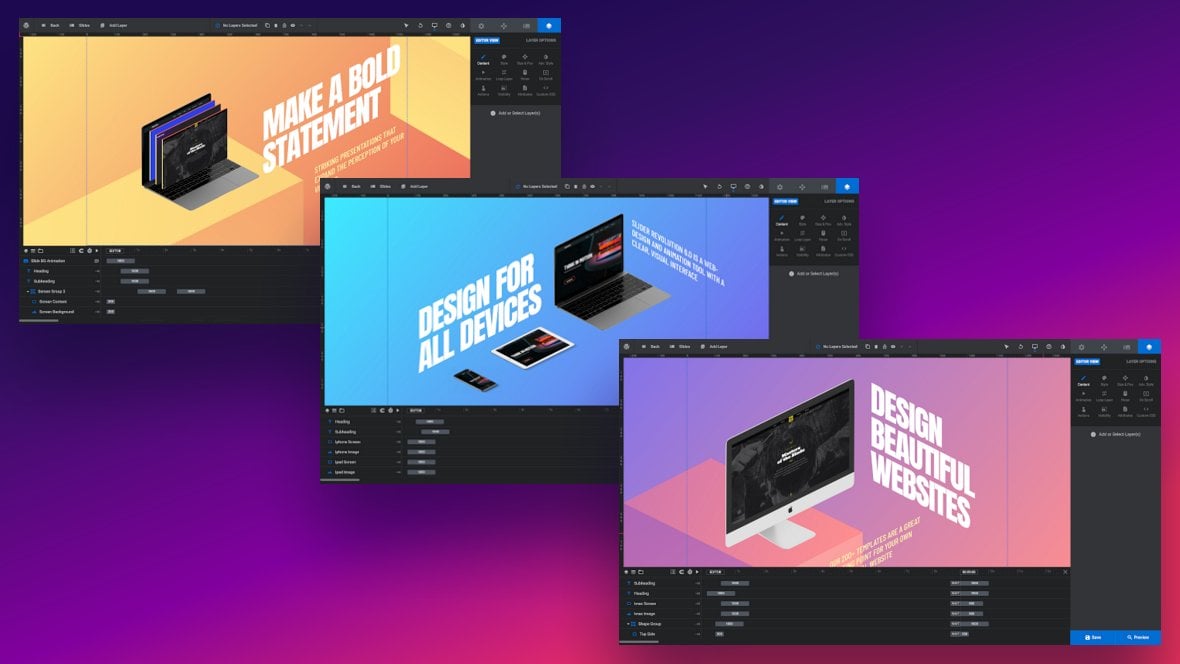 Table of Contents
The Slides Menu
Slide [?] A "slide" in Slider Revolution is a container into which multiple layers can be added, with layers in turn acting as containers for various forms of media such as images, text, video, audio, buttons, and special effects.

Slides are added to modules and edited via the module editor.

Within the module editor, each slide has its own animation timeline, background and collection of layers.

A single module can have one or many slides. A module with one slide is called a scene, and a module with multiple slides is called a slider or carousel. management is done via the Slides menu, found in the module editor's [?] The "Module Editor" is the tool used to create & modify modules.

Through this visual, drag & drop, no-code interface you can add various types of layers, animation and special FX to your modules, as well as managing slides and configuring options. top menu. Hover over that menu and you'll see a list of the slides that currently exist in your module: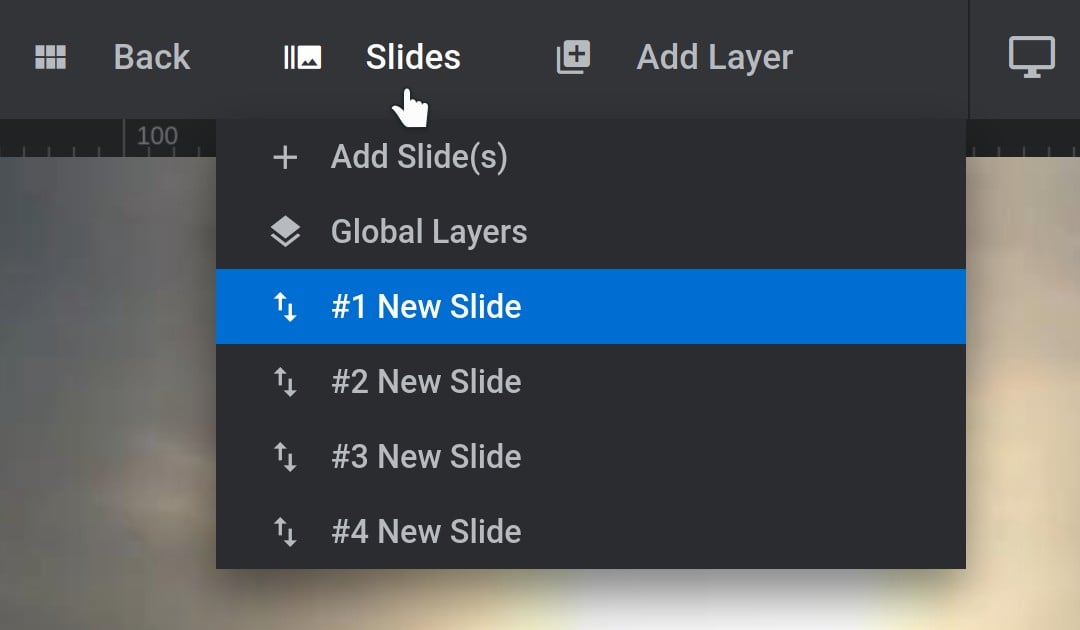 Adding Slides
To add a new slide hover over the Slides menu and click the Add Slide(s) button: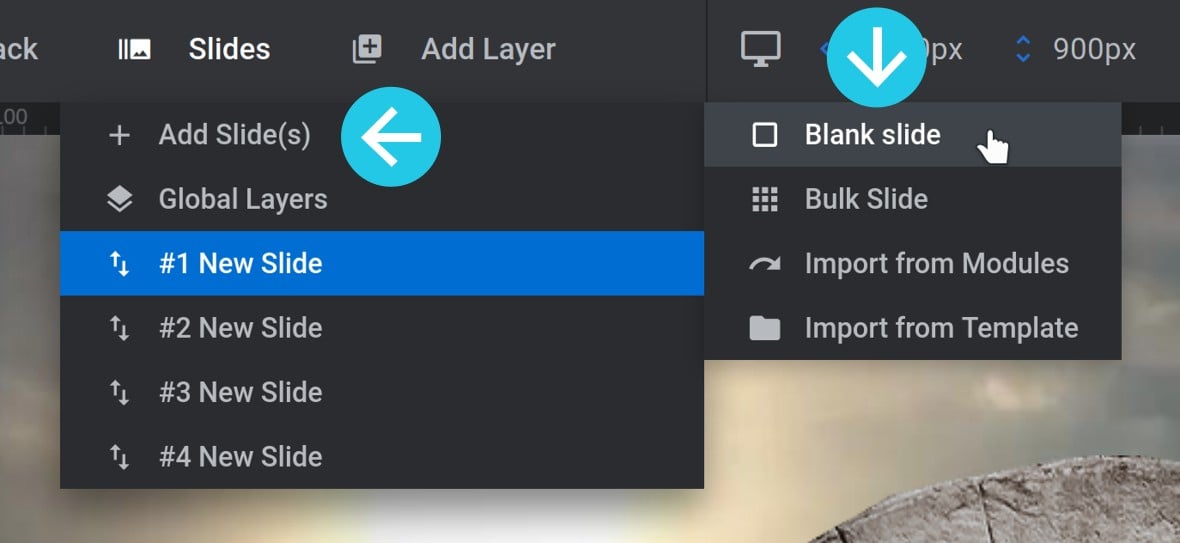 Deleting Slides
To delete a slide hover over the Slides menu, then hover over the slide you want to remove. You'll see a little preview the slide appear in a thumbnail next to the menu so you can confirm you're hovering over the correct slide:
Click the little trashcan icon to the right of the slide name in order to delete it: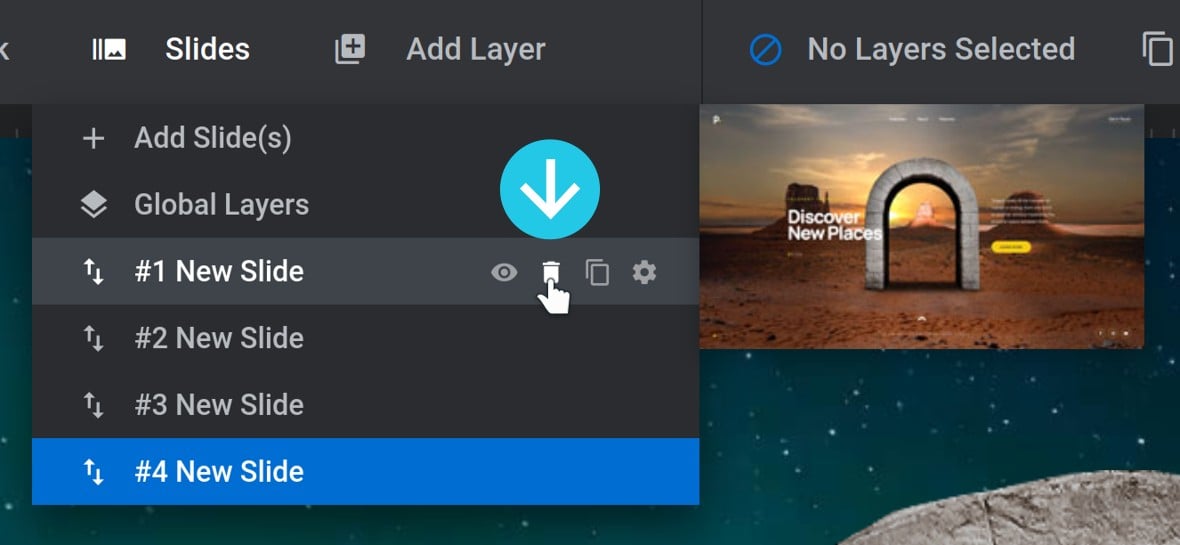 Duplicating Slides
To delete a slide hover over the Slides menu, hover over the slide you want to duplicate, then click the little duplicate icon to the right of the slide name: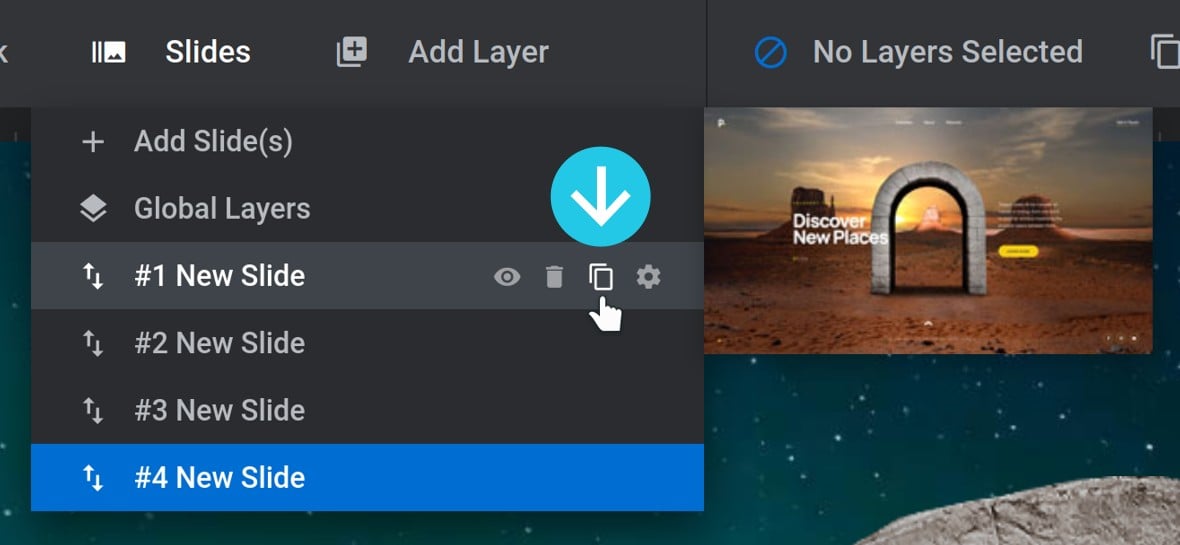 Next Up: Publishing Modules
That wraps up our basic editing section.
Now we're ready to move on to the last part of our module editing basics, where you'll learn how to publish modules using the Slider Revolution block, shortcodes, and the blank page template that comes built-in with the plugin.
Adding, Deleting and Duplicating Slides