Dynamic Viewport Loading
Learn how to control playback of modules placed off screen.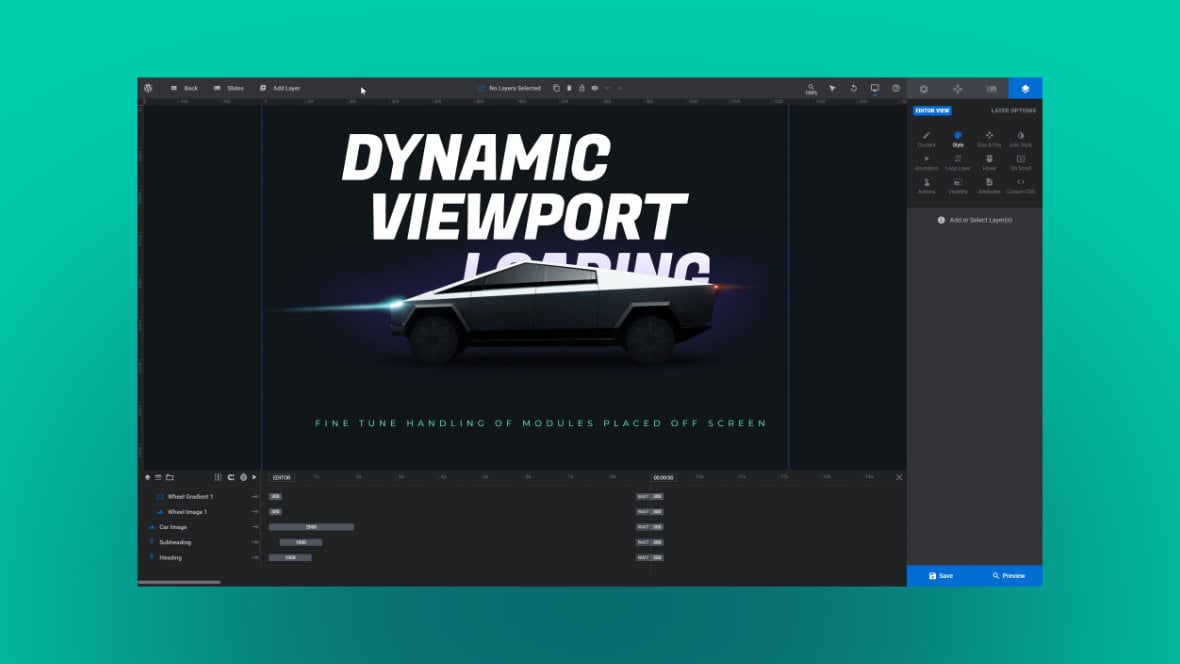 What is Dynamic Viewport Loading?
Dynamic viewport loading allows you to fine tune the handling of modules [?] A module in Slider Revolution acts as a container for slides, which in turn act as containers for layers. Modules are created and edited with the module editor.

A "module" is a single, self contained piece of content. You can think of this as being similar to the way a post or page in regular WordPress is a self contained piece of content.

A module can represent any kind of content Slider Revolution is capable of creating, such as a slider, carousel, hero unit, navigation menu, posts display and so on.

Multiple modules can be combined to form rich content such as complete sites and landing pages. that are initially placed off screen.
You can make sure content only progresses when you want it to, and that the page layout reserves a space for your module prior to loading.
Viewport Stop
To use dynamic viewport loading features, start by going to the Module General Options tab, General sub-section: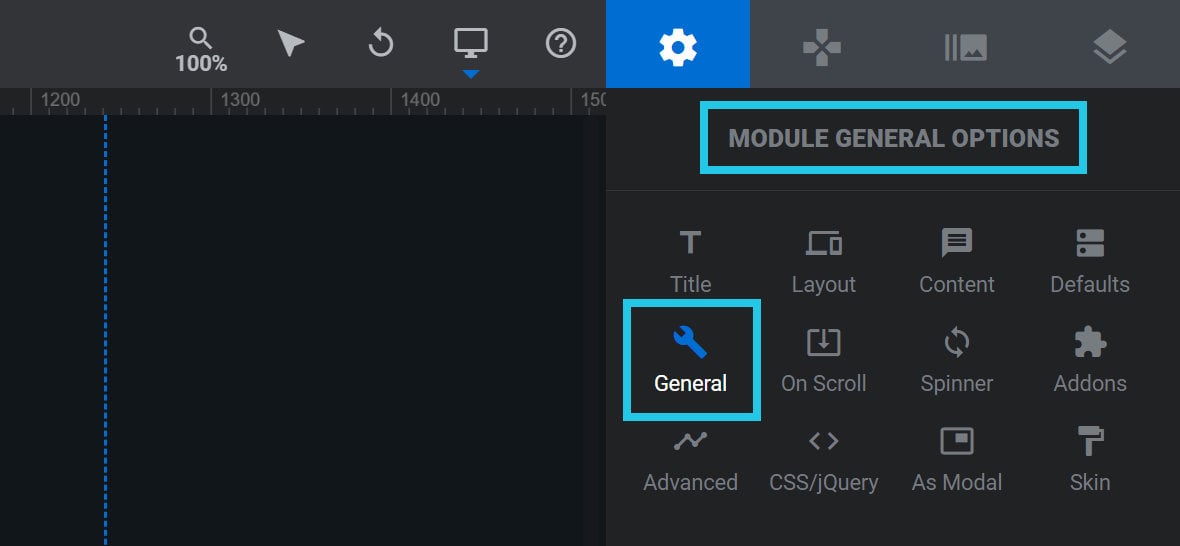 Then in the Dynamic Viewport Loading panel, toggle Viewport Stop to ON:

You will then see three new options appear below. They are Wait/Pause, Area %, and Preset Slider Height:

Wait/Pause
The Wait/Pause option allows you to decide to what degree module loading should be delayed until scrolled into view. As the name suggests, it can be set to either Wait or Pause:

If you choose Wait, the module will not initialize at all until it is inside the viewport.
If you choose Pause, the module will initialize, but all progression will be paused until it is inside the viewport.
Area %
The Area % option allows you to specify the portion of the module that should be visible before normal playback proceeds:

Even though the option's name refers to a percentage, you can actually set it as either a percentage(%) or pixel(px) value, whichever you prefer.
Preset Slider Height
Toggling the Preset Slider Height Option to ON will reserve a space in your page layout prior to the module's loading:

This prevents any content below from having to shift down to make space after loading.