Editing Links in Template Modules
In this guide you'll learn how to work with links, first editing existing links and then adding new links.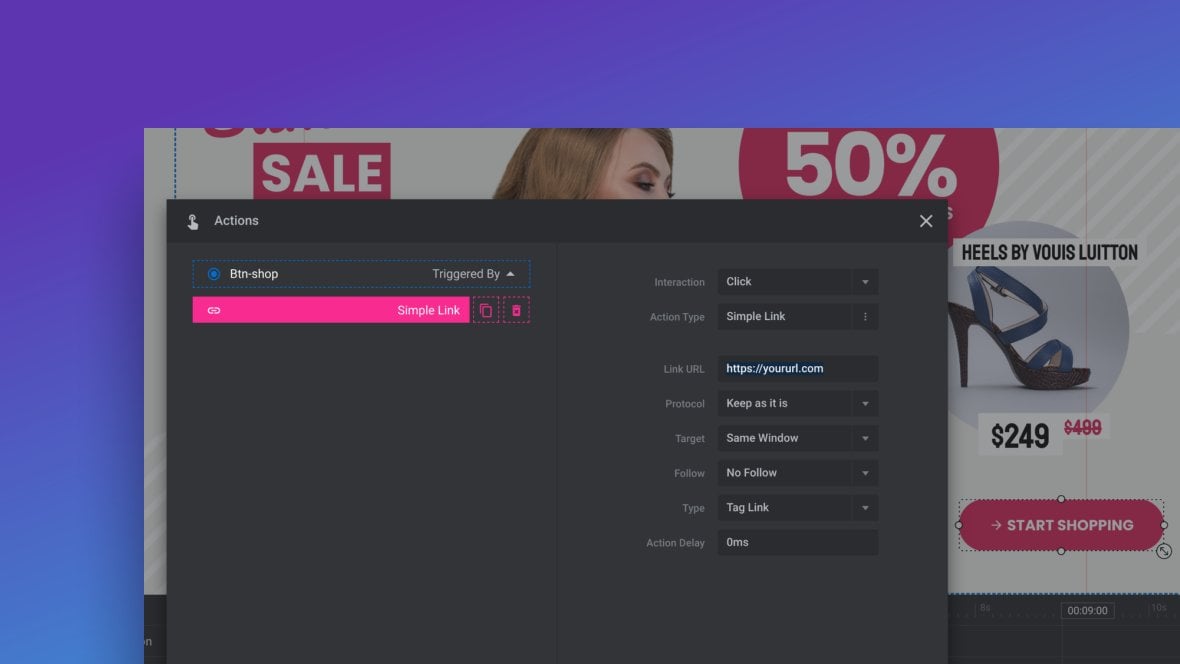 Table of Contents
Editing Links (Video Tutorial)
Learn how to edit links by watching the below 'Basic Editing of Text, Links, Images & Backgrounds' tutorial video from the 8:52 mark:
If you watched the above video in full you can skip the remainder of the 'Basic Editing' section of the manual and proceed to learn how to Publish Modules.
Or continue reading, starting with how to edit an existing link:
How to Edit Existing Links
Select the layer [?] Layers are containers for visual, audio or layout items and are added to slides. For example, text, button, image, audio, video, group and row are all types of layers.

Layers are added to slides via the module editor. that has the link on it you wish to edit. For example, you may wish to edit the link on a button such as a social media icon: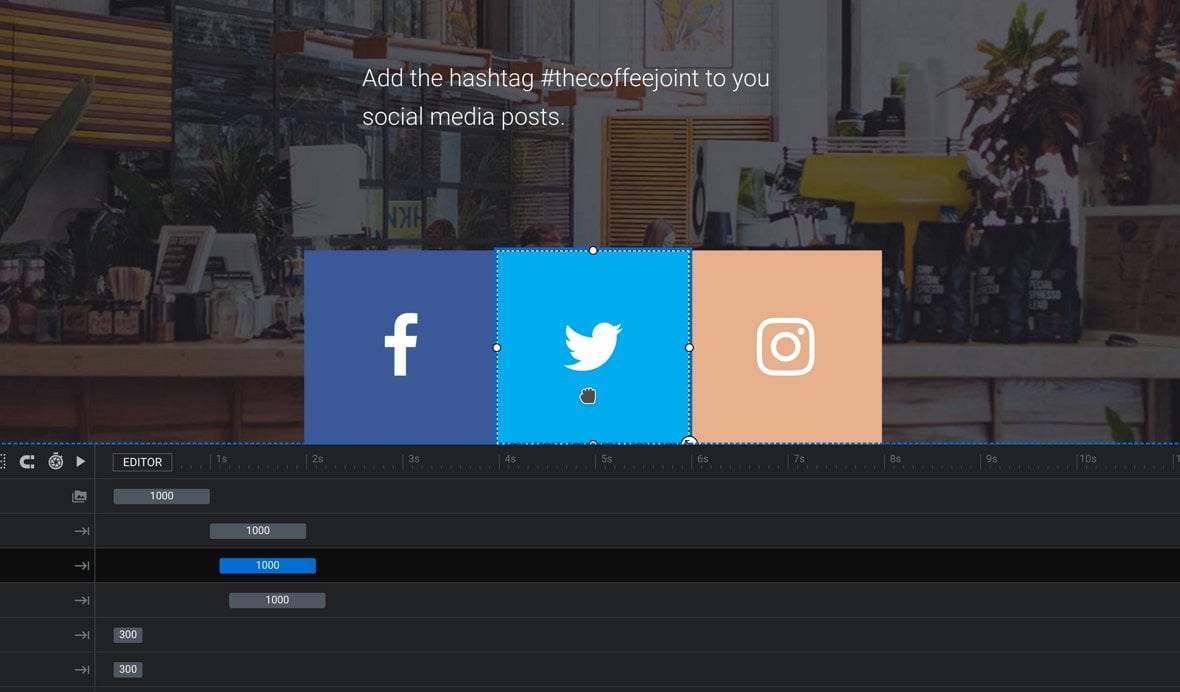 Once the layer is selected, the Layer Options tab will automatically open in the sidebar, under which you can click the Actions button: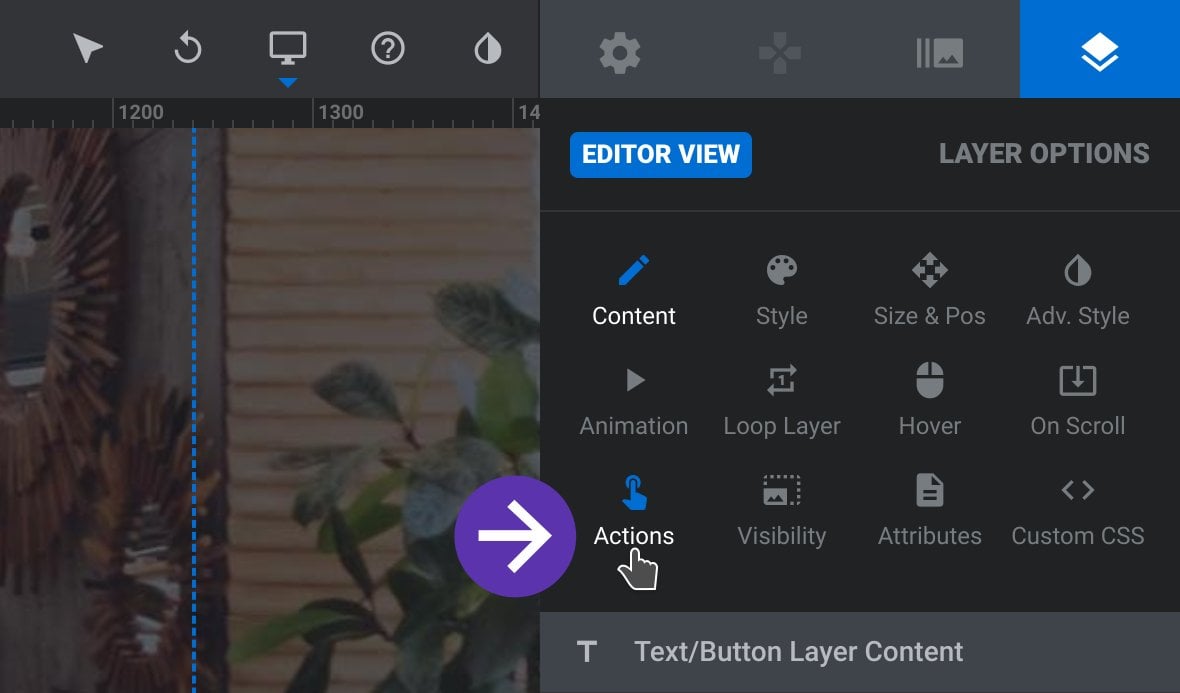 The Actions dialogue box will automatically open: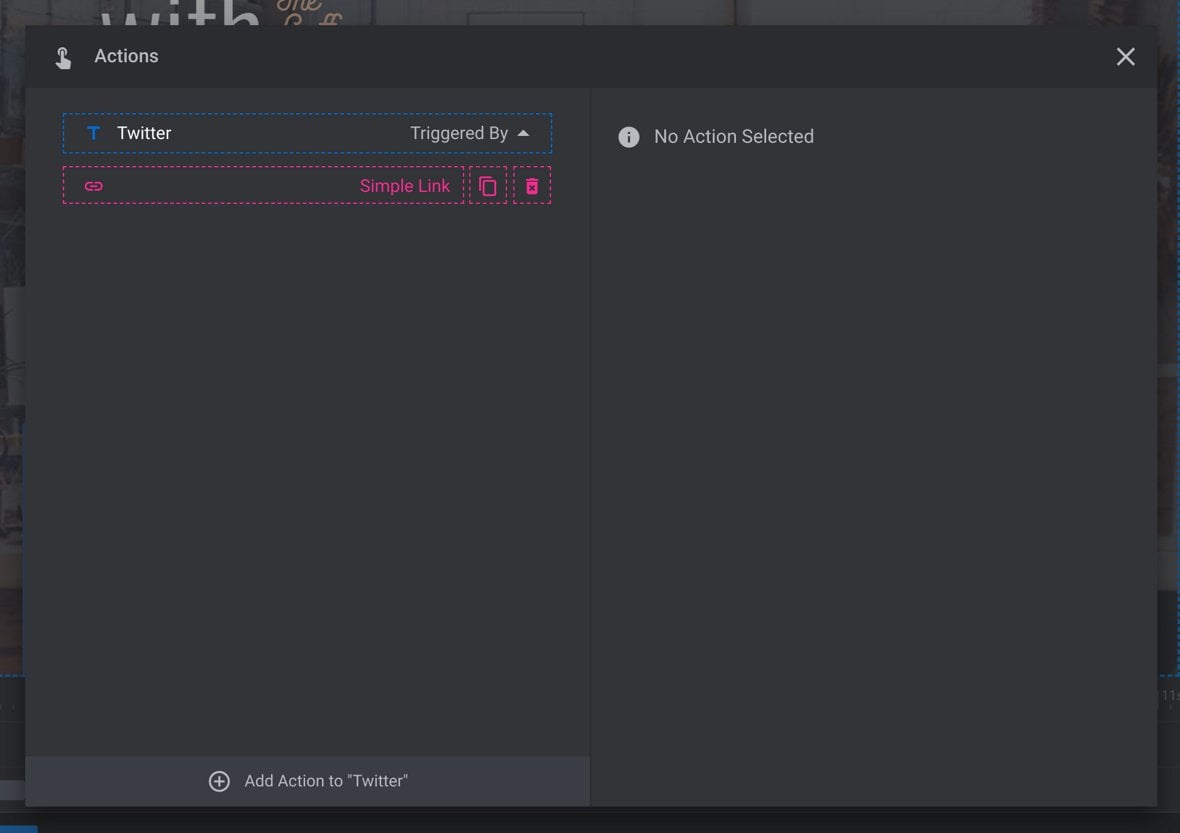 On the left side of the Actions dialogue box click the pink item labeled Simple Link. This will make a series of fields appear on the right side of the dialogue box. To replace the link, edit the contents of the field labeled Link URL.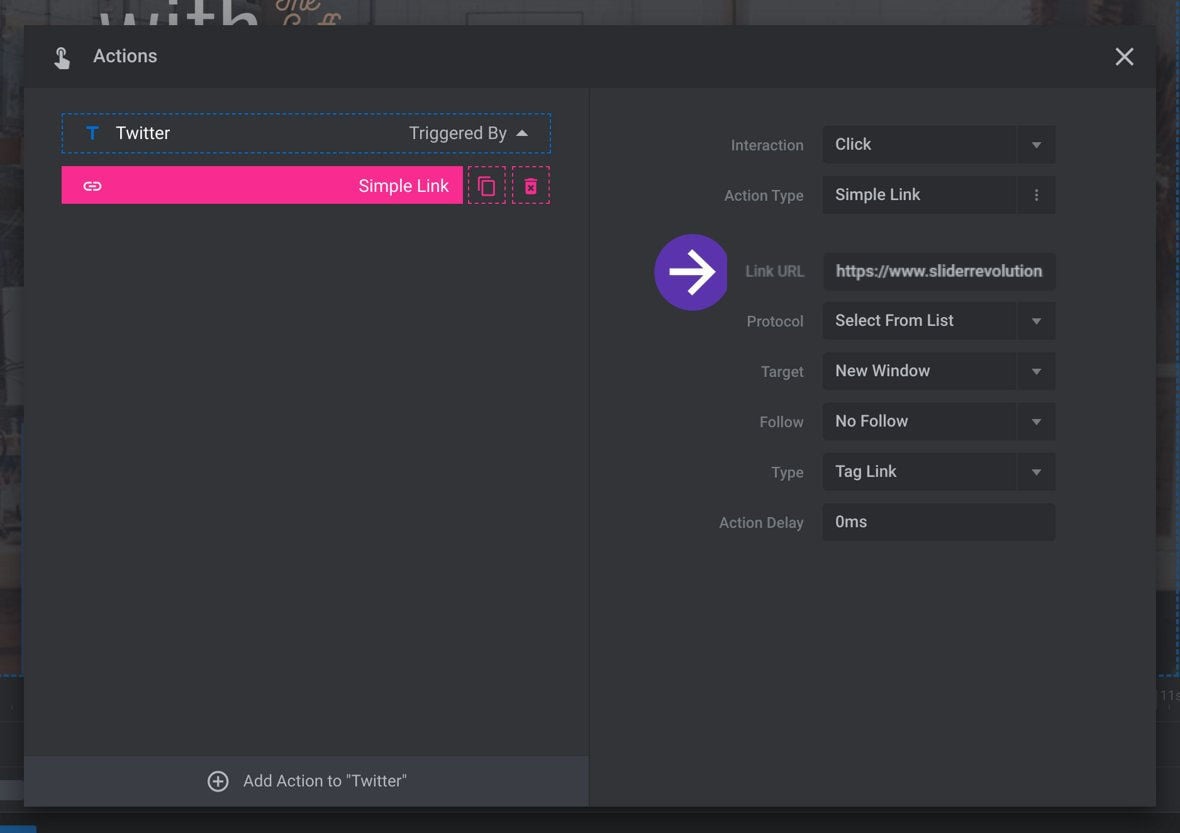 Once your new link has been entered, click the "X" button at the top right to close the dialogue box. The change to the link you made will be applied automatically.
How to Add a New Link
Select the layer you want to apply a link to, then in the Layer Options tab click the Actions button to open the Actions dialogue box.
Under Link Actions on the right, click the Simple Link button: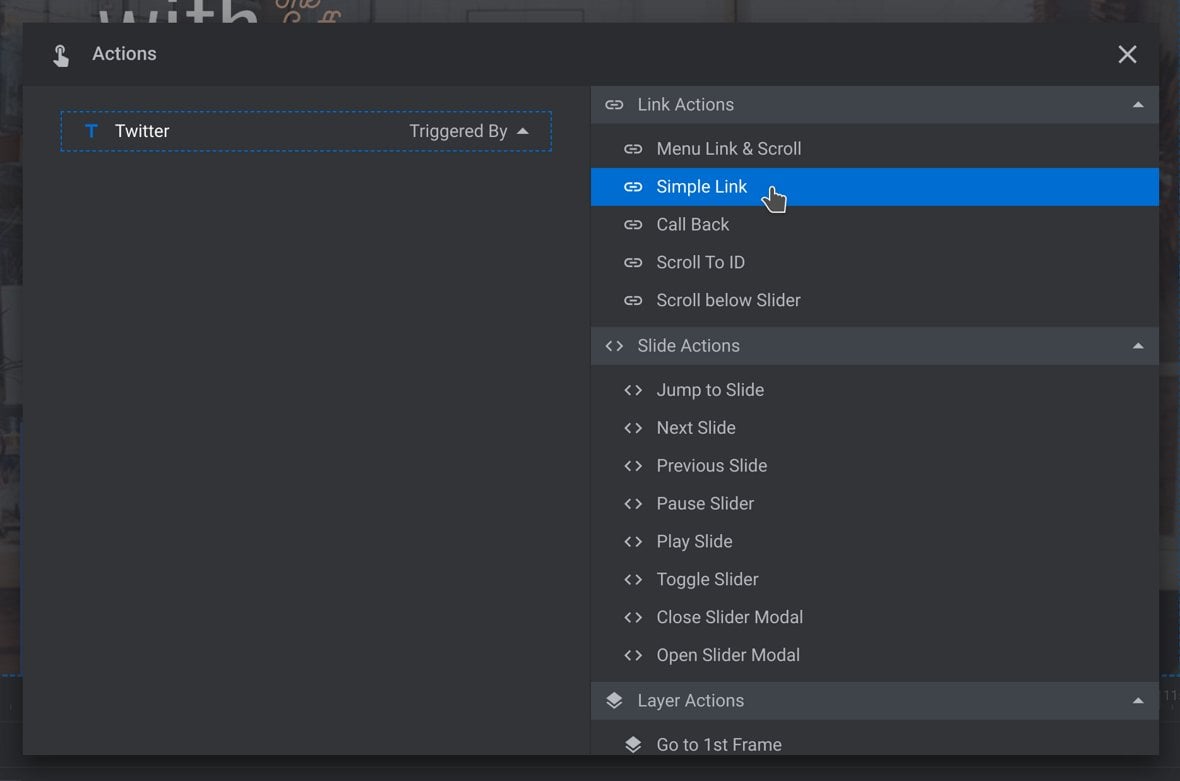 This will automatically add and open a new Simple Link item. Enter your link in the field labeled Link URL: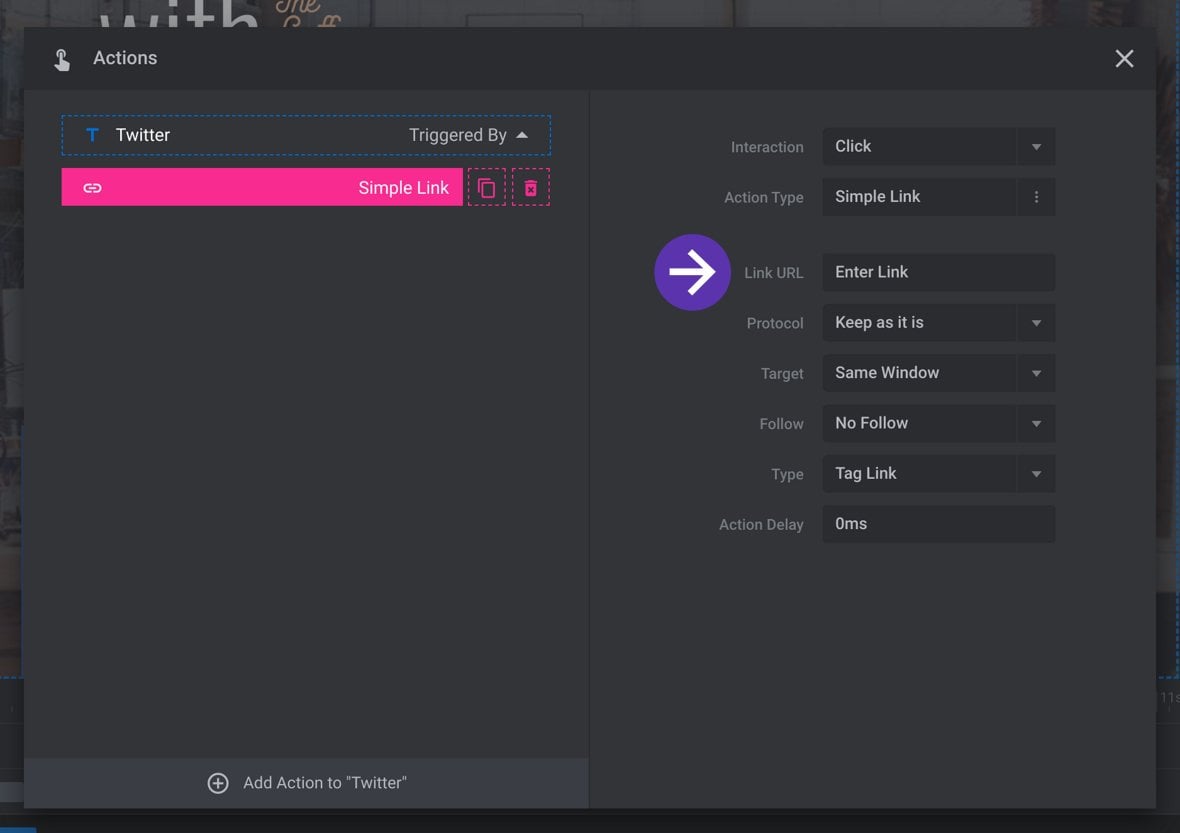 Click the "X" button at the top right to close the dialogue box. Your new link will be applied automatically.
Next Up: Editing Images
In the next guide you'll learn how to replace images in templates, either with your own images or with those included in the object library. You'll also learn how to modify the size of these images.
Editing Links in Template Modules