Layers Breakdown: Animation and the Two Layer Types
Let's take a quick look at what we'll be covering in our breakdown of Slider Revolution layers.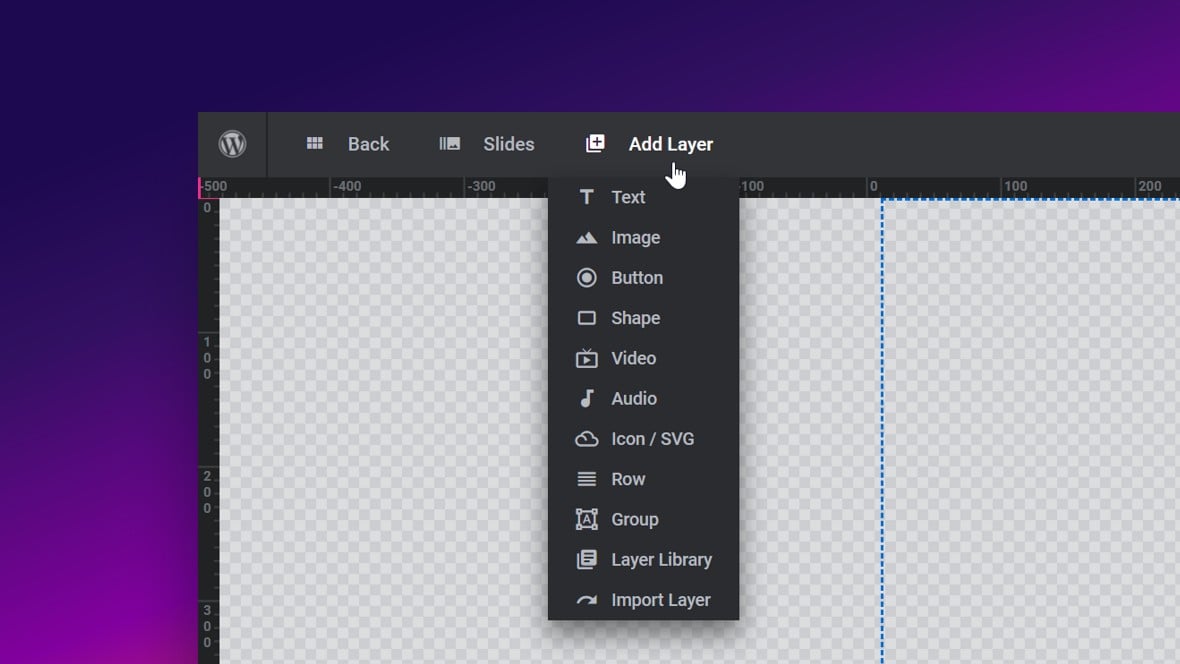 We'll be going over the two types of layers:
Media layers, with which you add regular content such as text and images
Special layers, with which you perform special tasks such as controlling layout
And we'll also start looking at how layers facilitate the animations of Slider Revolution.
Layer Types and Options (Video Tutorial)
Everything covered in this section of the manual about layers can be learned by watching the "A Closer Look at Slider Revolution's Module Editor, Slides & Layers" tutorial video from the 5:44 mark:
If you watched the above video in full you can skip the remainder of the A Closer Look section of the manual and proceed to Module Editing Basics.
Or, continue to the next section of the manual to learn about the first of the two types of layers: Media Layers.
Layers Breakdown: Animation and the Two Layer Types