Setting Slide Transition Animations
In this guide, learn how to work with the animations that transition between slides.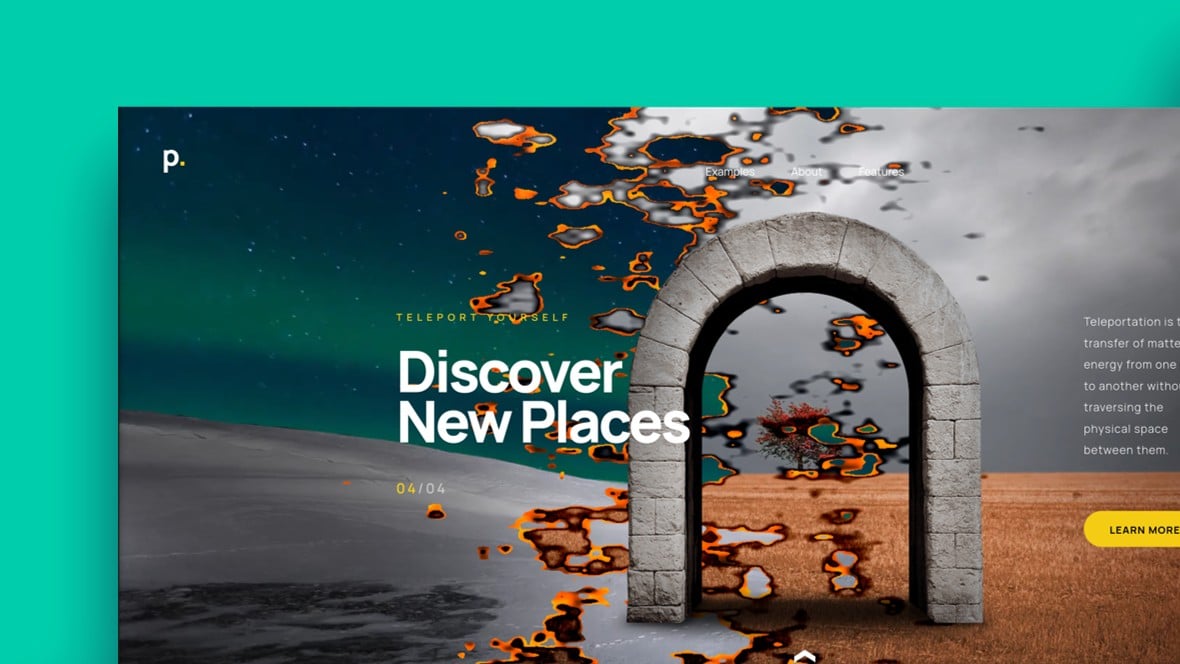 Animations Between Slides
Whenever a module moves from one slide to the next an animation transitions between each slide's background layer.
The style of transition animation to be used can be configured under the Slide Options tab, in the Animation sub-section: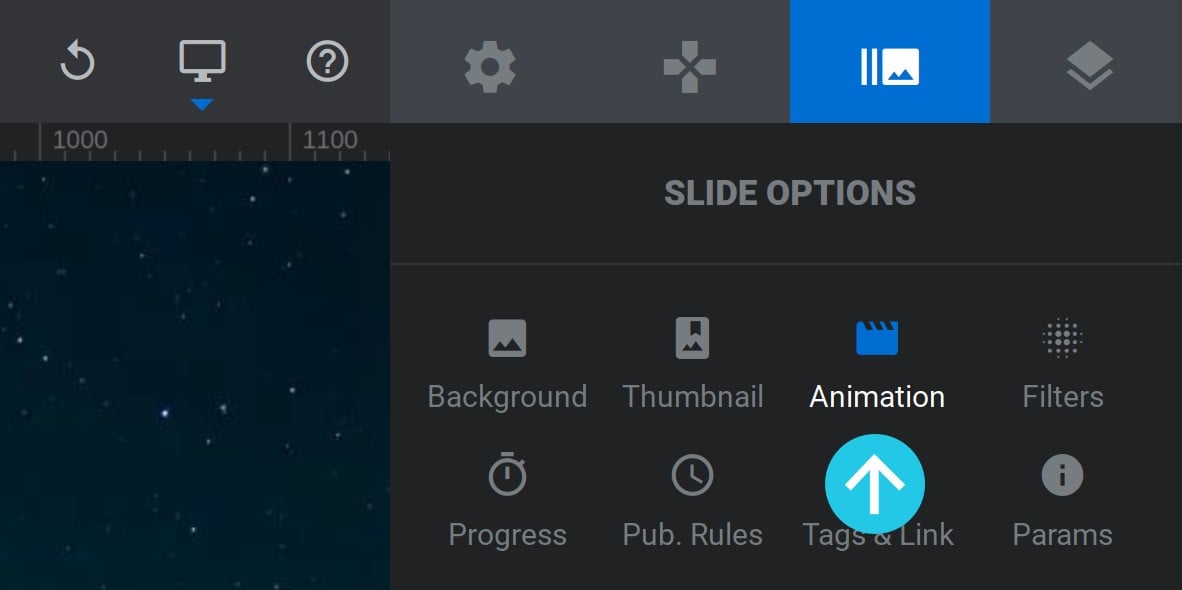 Applying Transition Presets
In the same way as there are animation presets for layers, as we covered on the previous page, there are also animation presets for slide transitions which can be accessed in the Transition Presets panel: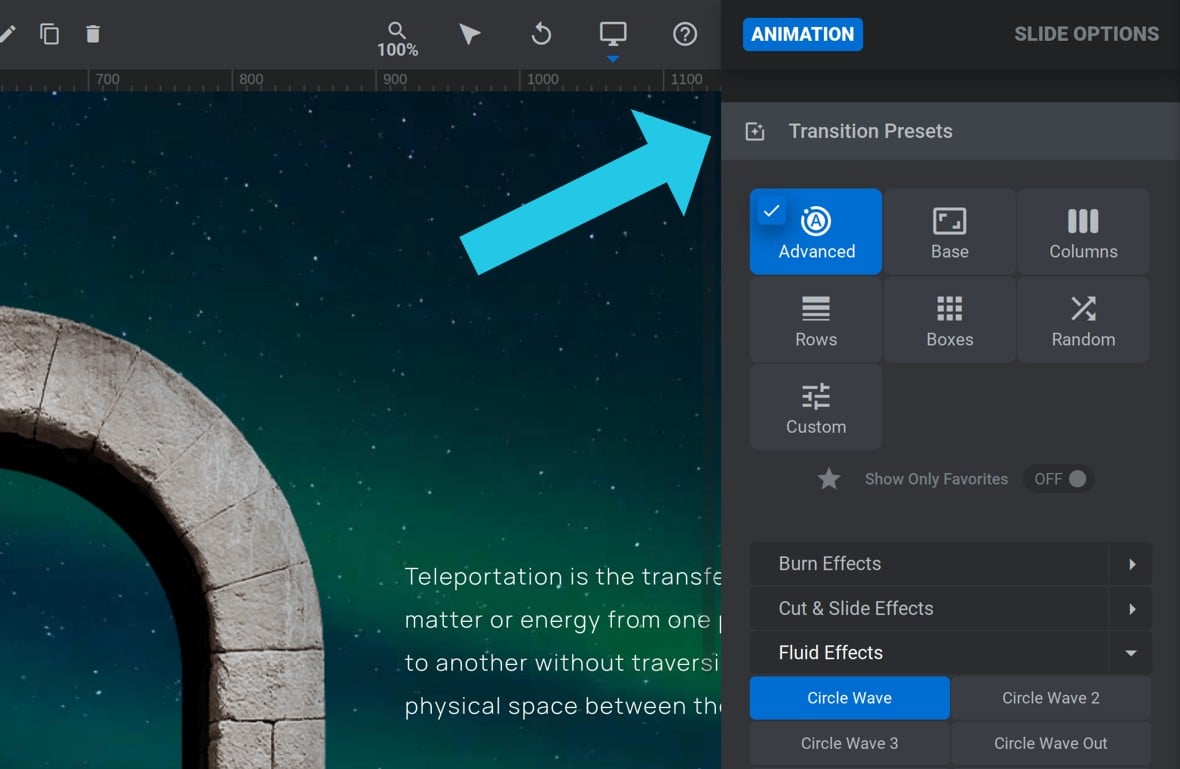 To apply a preset, first select a category from the top of the panel: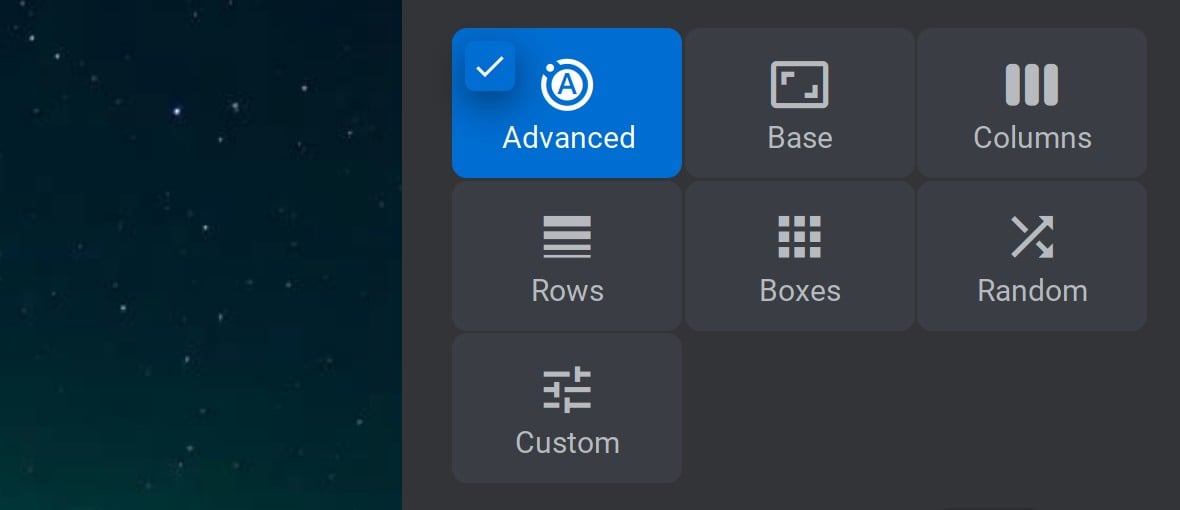 Then select and expand a sub-category:

Preview any of the transition presets by hovering over it: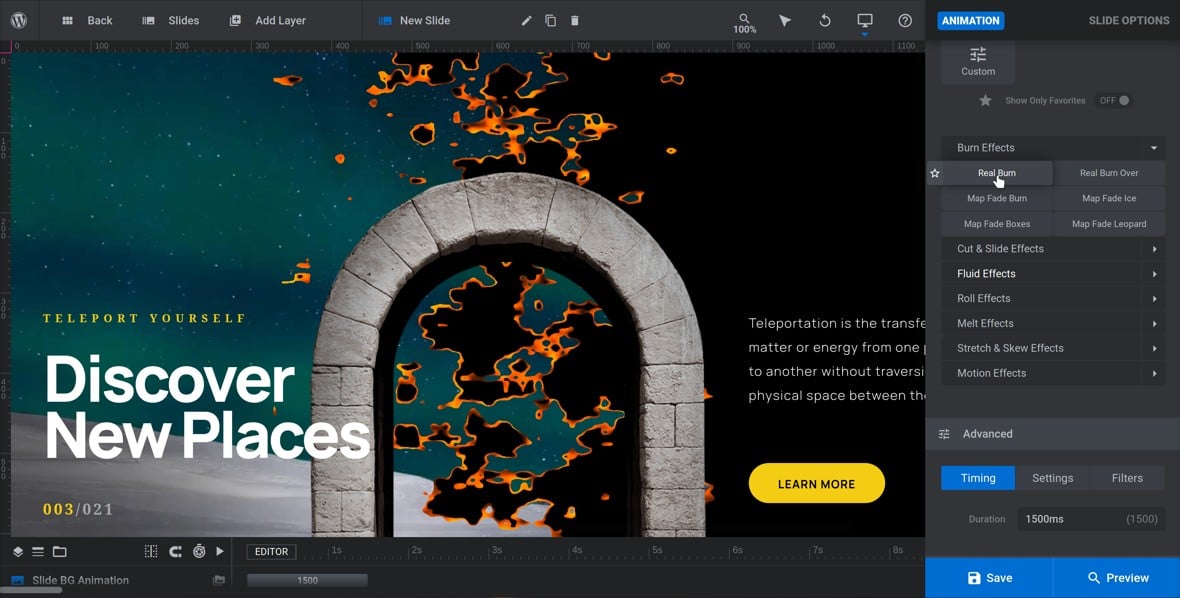 And click on the preset you choose in order to apply it to the beginning of the current slide:
Setting Transition Duration
If you'd like to speed up or slow down a slide transition go to the Advanced panel and change the value in the Duration field, setting it to the time in milliseconds you'd like the transition to last:

Transition Favorites
To set a transition as a favorite, hover over it then click the star icon to the left of its name:

You can then toggle the Show Only Favorites option to ON to see only your favorited transitions: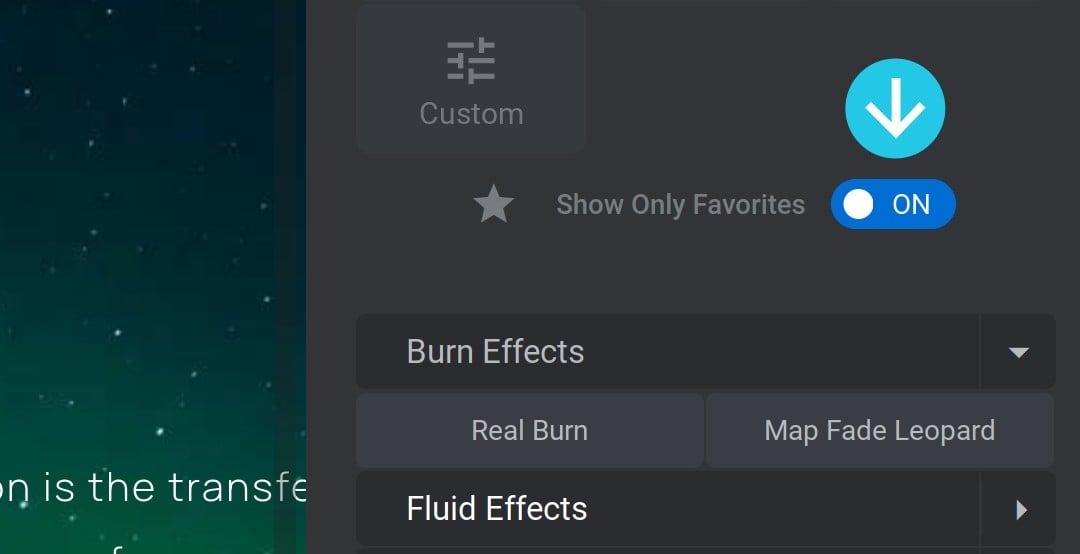 Up Next: Checking for Responsiveness
Now that you're across animation fundamentals, in the next section of the manual we'll take a look at how to make sure the content you have modified is responsive.
Setting Slide Transition Animations