Graphics, images, and videos are fundamental tools for engaging an audience. But putting an image or video on a website is not enough.
It must fit in with the entire design and theme of the website. It must draw the attention of the audience, persuading them to share the content.
One tool designers have at their disposal is the slider. There are many WordPress plugins available to make and display them.
Yet, take care. A poorly designed slider with an excess of scripts can slow down a website.
This article offers a collection of the very best WordPress sliders plugins.
The examples on the list are super practical. They deliver sliders that make any website better and more attractive.
What Is a WordPress Image Slider Plugin?
In general, WordPress plugins are add-ons. They help users in various ways to make up the layout of their website.
Slider plugins help to make website slideshows of selected images.
Most of the time, a slider shows one image for a few seconds before displaying the next. When using an automatic slider, the user can set the length of time that an image is shown.
There are also sliders that move manually. That way, viewers can take their time looking at the image.
They also have the opportunity to click on it to get more information. Some sliders include animated effects when moving to the next picture.
Sliders are very popular and many websites have one or more. A major advantage is that it allows the user to display many pictures in a small area.
That keeps pages light and loading times short.
There are many reasons for using an image slider. These are some of them:
Bring a product range to the attention of the visitors
Display user-generated content
Show reviews and testimonials
Show special offers and discounts
Showcase a portfolio
With so many options available, which is the best one?
The Best Slider Plugins for WordPress
The official WordPress plugin directory offers various WordPress slider plugins.
Besides the official plugins, there are many others available on third-party websites. Each choice offers specific features that make it more suited for certain applications.
This list spotlights some of the best WordPress sliders and their features. There are 27 options on the list.
Slider Revolution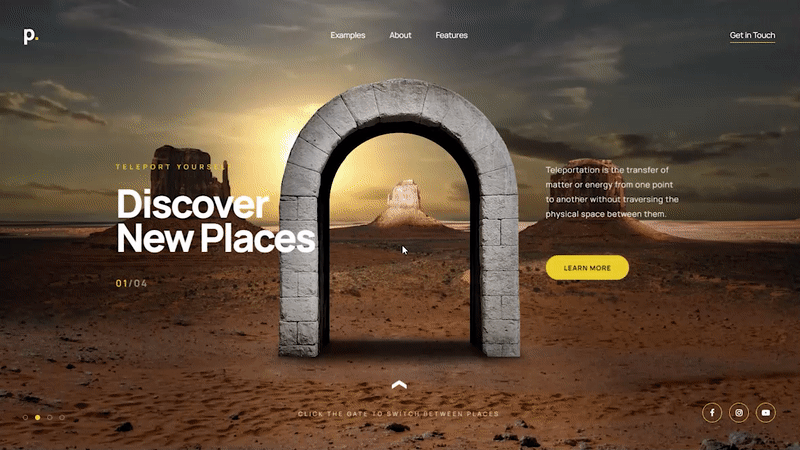 Slider Revolution is your secret weapon to creating responsive WordPress sliders, web pages & stunning visuals even with zero experience.
Exceed even the most unrealistic expectations with special effects, animations, and impressive designs. All at your fingertips in our drag-and-drop intuitive editor.
There are 200+ templates to get you started on your responsive content. These customizable templates are NOT just for WordPress responsive sliders, but also for hero sections, web pages, WooCommerce content, and other content elements.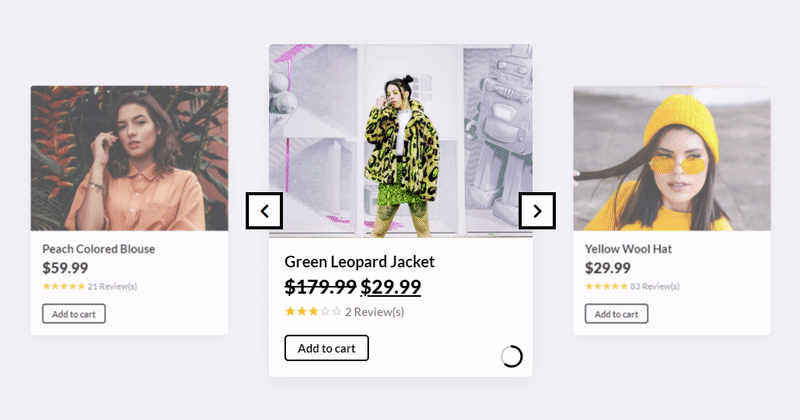 You'll be able to create everything a pro can do without writing a line of code.
Once you open your eyes to the immense possibilities our template library offers you, you'll never have to deal with the limitations of an average WordPress slider plugin ever again.
Did we mention there's a 2000+ elements library that you can use to turn your raw ideas into stunning visuals?
You've got a royalty-free media library at your fingertips all included in this cutting-edge WordPress slider plugin: background images, videos, object PNGs, font icons & SVGs, premade layer groups, and many more.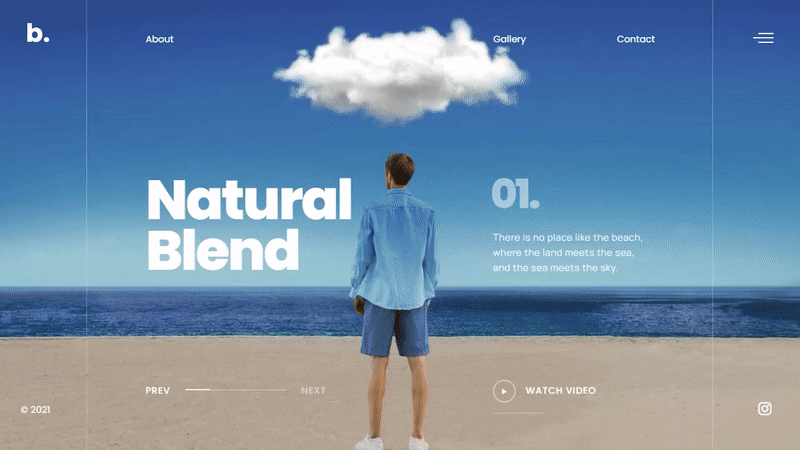 Slider Revolution is the cutting-edge WordPress plugin for today's sky-high web design demands. Packed with sleek features, it can turn boring and static designs into visually-grabbing, responsive websites with just a few clicks.
Check it out and see for yourself!
Soliloquy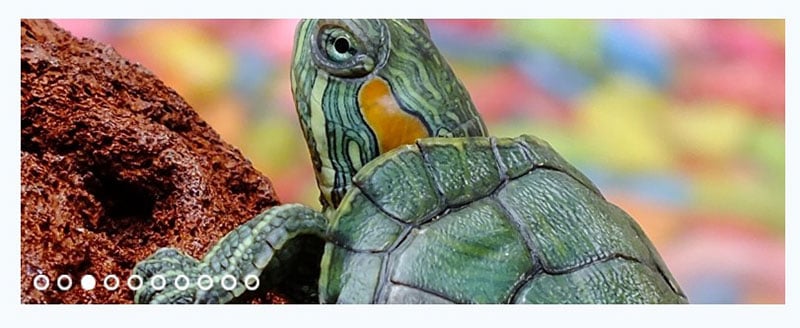 Another excellent WordPress slider plugin is Soliloquy. It is especially friendly to new users because of its drag-and-drop builder.
Hidden behind the visual part are solid coding technologies. Soliloquy also makes use of the best coding practices.
This makes for the best user experience and awesome-looking sliders. To make them, users can rely on seamless integration into WordPress admin and media uploader.
The adding of a slider is easy too.
Add the Soliloquy WordPress block and add the desired slider. It will then automatically appear.
The plugin takes care of resizing, theme selection, and navigation. The user only needs to click the Publish button to save the slider.
Soliloquy even works in the classic WordPress editor. Publish by using the button in the editor or the shortcode.
Wonder Slider Lite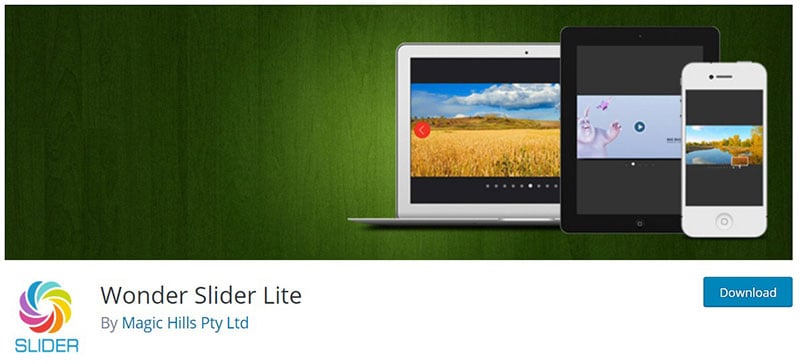 Wonder Slider Lite supports content from Youtube, Vimeo, and other WordPress media. It is responsive, so sliders look great on any device, including tablets and mobile phones.
Wonder Slider comes in a free and premium version. The free version adds a watermark that links to the Wonder Slider homepage.
The plugin allows the user to choose the orientation of the slider. This can be either horizontal or vertical.
They are simple to add, either with or without a thumbnail.
The 3D transitions and lightbox effect make the sliders attractive and engaging. The slider wizard guides users through the process of creating and publishing a slider.
LayerSlider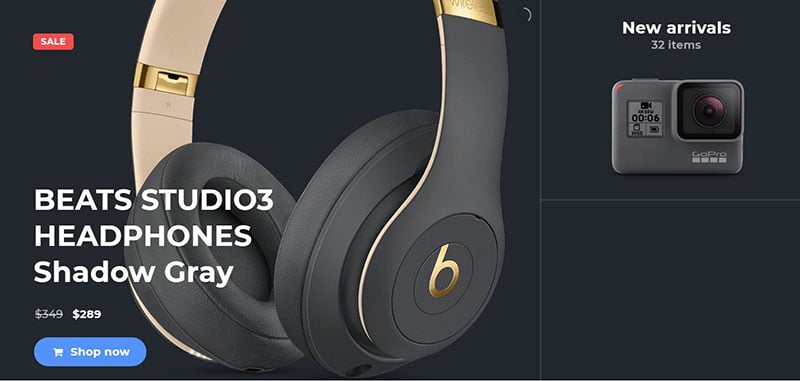 The next on the list of best WordPress sliders is LayerSlider. It makes responsive sliders of high quality.
The options it offers are highly customizable and straightforward to use.
This slider plugin offers no less than 200 slide transitions, including 2D and 3D. A practical drag-and-drop builder makes creating a slideshow easy.
Additionally, it includes custom animation, Google Fonts, real-time previews, and a timeline view.
There is a wide variety of premium slider templates. These templates are available for personal or business websites, and other creative applications.
The Lazy Load option ensures that the sliders and the websites continue to load fast. There are many skins and navigations included for making eye-catching slide presentations.
Kreatura Slider Plugin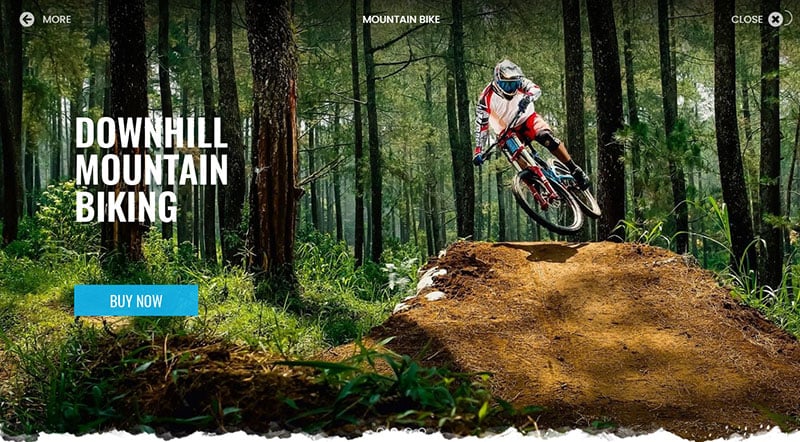 The Kreatura Slider plugin makes stylish and functional sliders.
This popular plugin has various advanced tools for editing the layout. Even so, it does not require coding.
The templates that it offers are unique and make this option stand out from the competition. The Kreatura plugin has an auto-fit feature so that all pictures and other elements fit in the slider.
All elements of the slider are customizable, from text to images.
The history function helps to keep track of changes. So it is always possible to go back if something does not look perfect.
The interface is very intuitive. The focus is on how the end result looks, without bothering the user with an overload of details.
The slider preview shows how the slider will look on devices with small screens and on large screens.
Prime Slider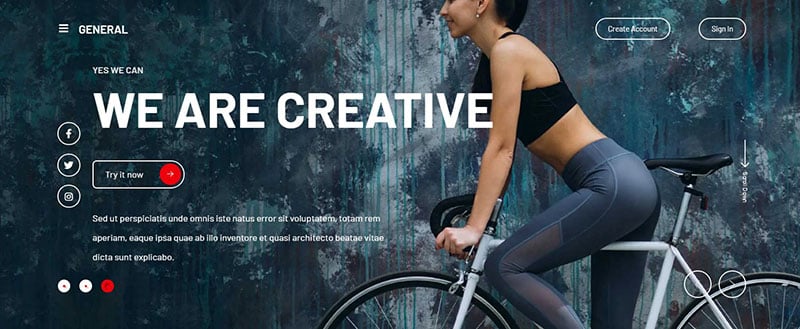 Prime Slider is a third-party slider plugin for WordPress. It works in conjunction with the Elementor page builder.
That gives better control over the design and more freedom to customize.
The plugin gives users control over the appearance of images. They also have control over elements like menu and layout.
Some of the most important features are:
Live editor for creating a variety of slider designs
Lifetime use of 17 free slider images
Available in various languages
Highly responsive.
Prime Slider does make basic sliders but is most suited for those who want to make more complicated ones.
Every element is customizable. So the theme always matches the branding and the overall design of the website.
Transition Slider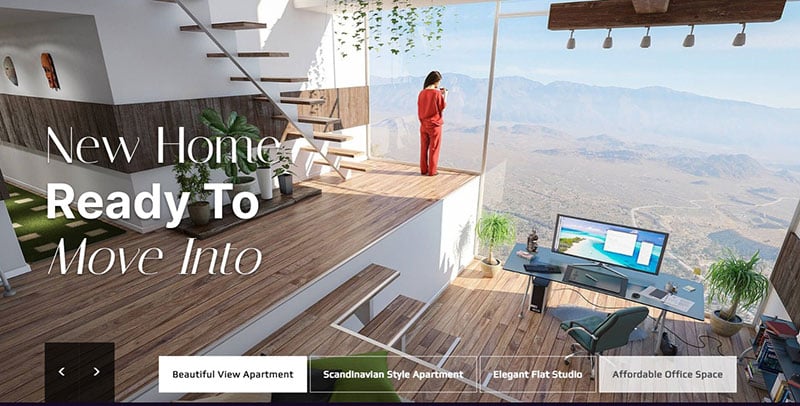 Transition Slider is a plugin for WordPress users that want to make smashing sliders. It comes with a range of options and features that give full control over the appearance of the sliders.
Transition Slider was the first slider plugin to use WebGL. WebGL allows for the creation of new advanced effects which would not be possible with only CSS.
With this plugin, it is simple to make cutting-edge sliders. It features, among other things:
Autoplay and loop
HTML5 animations (including roll, stretch, twirl, wrap, and zoom)
Layer buttons
Live slider layout editor
Touch & drag slide feature
It includes 26 stunning ready-made templates. They are customizable, which makes them good starting points for a personalized design.
For sure, Transition Slider will improve any website's SEO.
Easing Slider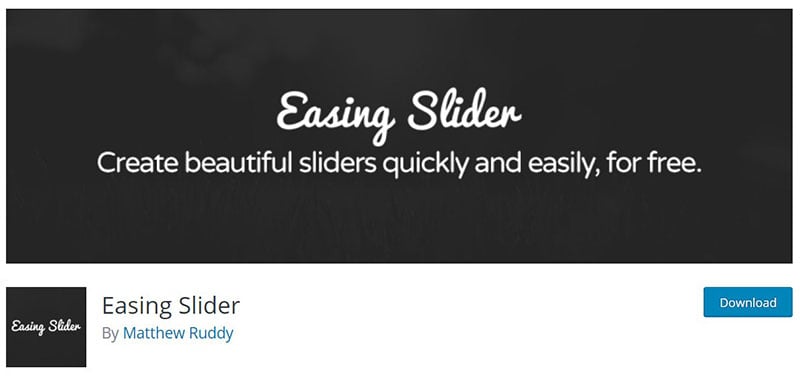 The Easing Slider plugin is beautifully made. Its designers wanted it to be easy to install and use.
The admin menus look good but are also straightforward in their use. Even new WordPress users will become familiar with this plugin very fast.
Easing Slider is responsive. The resulting sliders look stunning on desktops and small handheld devices.
Lazy Loading ensures that the slider presentations load fast and increase the website's speed.
Below are some of the most important features of Easing Slider:
Complete integration with the WordPress Media Library
Created by experienced PHP developer, which ensures professional and reliable code
Hardware acceleration, which makes for smooth-flowing transitions
Lazy Loading for super-fast page loading times
Perfect integration with WordPress admin
Works on all devices.
Transition Slider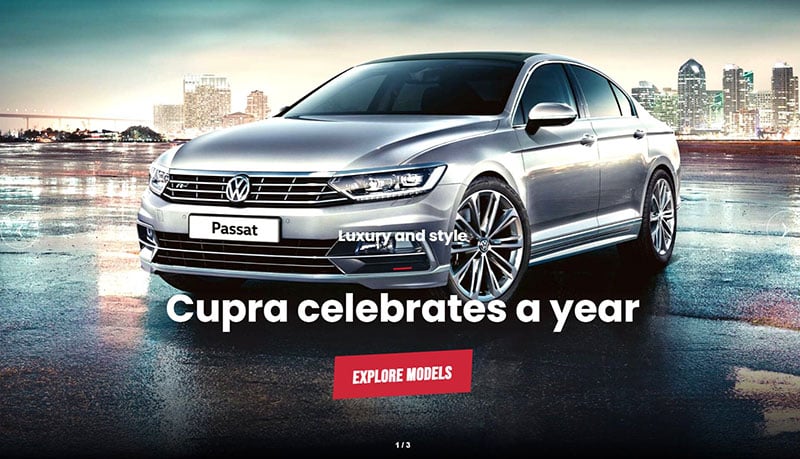 The free version of Transition Slider appears on the official WordPress.org website. CodeCanyon offers the paid premium version.
For making simple sliders the free version will do fine. The premium version offers additional templates and advanced features.
Transition slider is a very balanced plugin that offers something for any kind of user. The interface is simple and easy to use and does not offer too many frills.
At the same time, it allows users to customize the content of the sliders to their liking. Options are buttons, images, and text.
This is a good option for people that want flexibility but that do not need a complete slider builder.
Some of the main features include:
A variety of customization options for autoplay, navigation, pagination, size, pagination, and so on
Allows the addition of buttons, iframes, images, text, and videos to the slides
Visual slide design (not a true drag-and-drop interface).
SlideDeck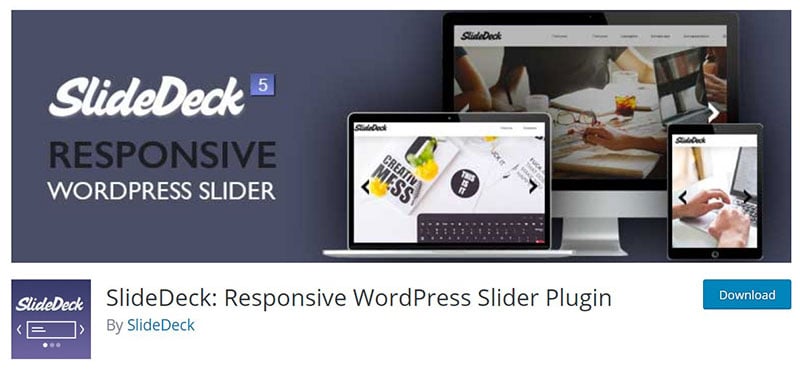 SlideDeck is a unique WordPress slider plugin. It can make website sliders straight from presentations.
It allows users also to create sliders that boost SEO from scratch. SlideDeck contains everything a WordPress user needs to make sliders that match the design of their page.
It gives control over the images, template, typography, and much more. Social media content and videos from Vimeo and Youtube are possible slider content.
The resulting sliders are eye-catching and completely responsive. It makes no difference whether the viewer uses a desktop, mobile, or tablet.
Viewers with a touch screen can use the screen to navigate through the presentation.
Slider by 10Web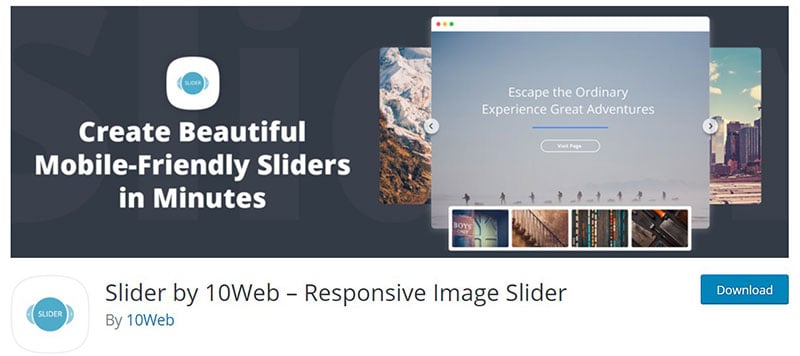 The next on the list of best WordPress sliders is Slider by 10Web.
This plugin is easy to install and configure. It allows the user to make a limitless number of slides and sliders.
It can add various layers and the transitions that the user desires. The layers work in a very intuitive manner and there is a unique watermarking feature.
Slider by 10Web can add images and videos to the sliders and gives a choice of transition effects.
Slider by 10Web also offers a paid version. This contains advanced features that the free version does not have.
Some of the advanced features of the paid version include:
Button layers
Carousel
Filmstrip
Multifunctional sliders that combine image, hotspot, text, social media feeds, and videos
Parallax effects
This plugin also supports swipe navigation for touch screen devices.
Theia Post Slider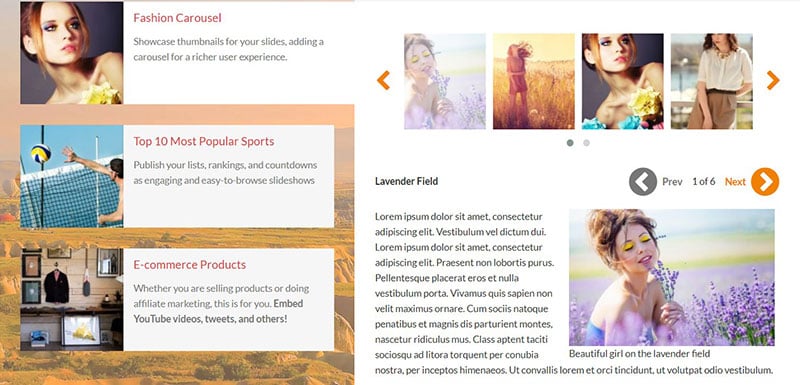 The Theia Post Slider plugin is a premium option.
Creating sliders becomes very easy with this tool. It creates sliders for pages, posts, and WooCommerce products.
Theia includes more than 200 slider themes and four transition effects. It can add titles and headers to the slides and has a special refresh on navigation feature.
The plugin shows the sliders in the WordPress admin environment before publishing.
This plugin creates a special URL for each slider, which helps to optimize the SEO of a website. AJAX, in combination with preloading, ensures that the slider and the page load fast.
Besides sliders, Theia also has an add-on for making carousels. The carousels come with thumbnails, over 35 vector arrows, customization by post, and touch navigation.
RoyalSlider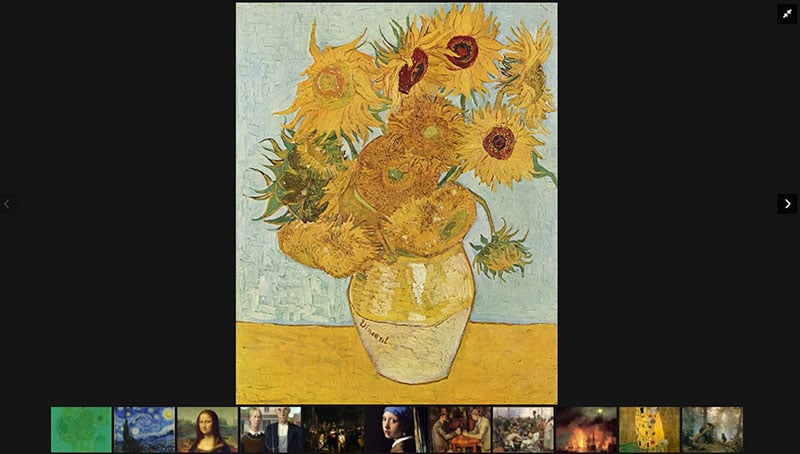 RoyalSlider is an SEO-friendly slider plugin that uses CSS3 and HTML5. It contains many useful features and provides high-performance sliders.
Its designs are new and cutting-edge.
This plugin has a beautiful interface that is easy to work with. Users of devices with touch screens can navigate these responsive sliders with ease.
RoyalSlider provides Lazy Loading which has a considerable effect on page speed.
RoyalSlider can import and apply content from Flickr, 500px, Youtube, Vimeo, and Instagram. Or it can use featured images from a blog or a WooCommerce store.
Master Slider
Master Slider's interface looks different from any other WordPress screen. In general, this slider plugin is easy to use but some of the options are difficult to find.
The templates it offers are beautiful and they can match any WordPress page, post, or sidebar. Inserting a slider is possible with the shortcode, template tag, or Gutenberg block.
It is best to use Master Slider in combination with jQuery.
If a theme does not auto-load jQuery it is still possible to use Master Slider sliders. In that case, change the plugin settings to load certain assets on every page load.
Master Slider has plenty of settings. That is great for customizing but it does require some reading to find out what each option does.
Slider – Ultimate Responsive Image Slider
Slider is a WordPress slider plugin with a history. This gives it an old-fashioned feel.
On the other hand, it has proven its value and there is an entire crowd of followers that swear by its services.
The sliders it produces are responsive, which makes them very well suited for blogs. It can upload several images at a time and modify their dimensions, navigation buttons, and so on.
Each slider has a unique shortcode for easy incorporation into a page, post, or widget. Slider offers a couple of viewing options, such as thumbnails, and slider positioning.
This plugin is so versatile and that explains its popularity. Upload the images, copy the shortcode and publish.
MetaSlider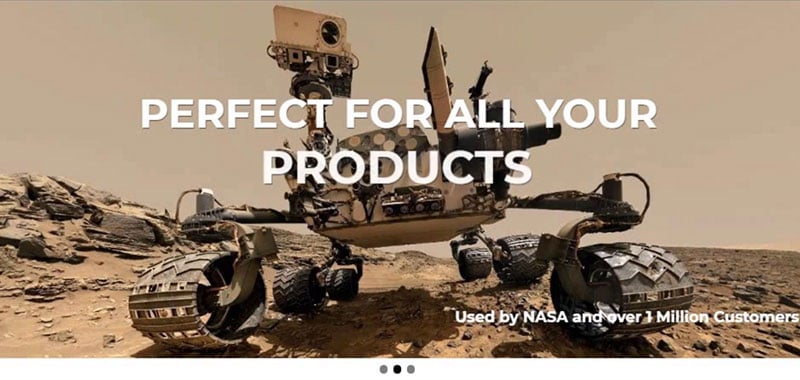 This is yet another WordPress slider plugin that is easy to use.
The plugin takes care of most of the technical settings. The user only needs to upload the images and select a few options to create a slider.
The options to choose from include slider scripts, theme, and style. Then the user can add captions and SEO titles.
It is not even necessary to go over these details. New users can choose the slider's content, copy the shortcode, and put it wherever they want.
Other publication options are Gutenberg blocks, widgets, and template tags.
Text Slider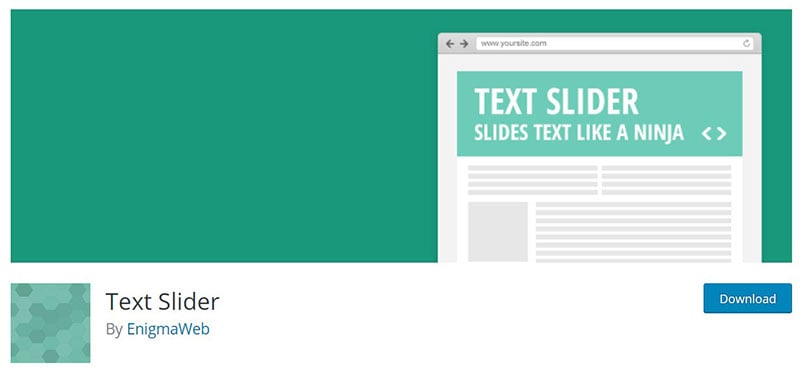 The next on the list of best WordPress slider plugins is Text Slider. It is unique in that it uses text for its sliders instead of images or videos.
So, it won't suit everybody's needs.
The shortcode method makes adding Text Slider's sliders to a website a simple job. There is a PHP function for publishing sliders as well, which web developers will enjoy very much.
They can make the slider with the plugin and then export it to a template file. All without having to code the entire thing themselves.
Additional features include:
Compatible across browsers (Chrome, Firefox, Internet Explorer 9 and higher, and Safari)
Fully responsive across devices and screen sizes
Easy to customize colors, fonts, transition type, etcetera.
Toolset
Toolset is one of the most complete WordPress slider plugins available.
Most of the image slider plugins on the list allow the user to make beautiful static sliders. Toolset opens the way to creating dynamic sliders with custom content.
Think of a real estate agent, for example, that wants to display images of each property in a slider. That requires a dynamic slider.
Toolset is the right tool for this real estate agent. It will make the slider with only a few clicks and without code.
This plugin gives complete flexibility over the design. It can add images to the slider but also other types of content.
It is even possible to use an image as a background and add dynamic content on top. Again, all that without the need for coding.
WP Slick Slider and Image Carousel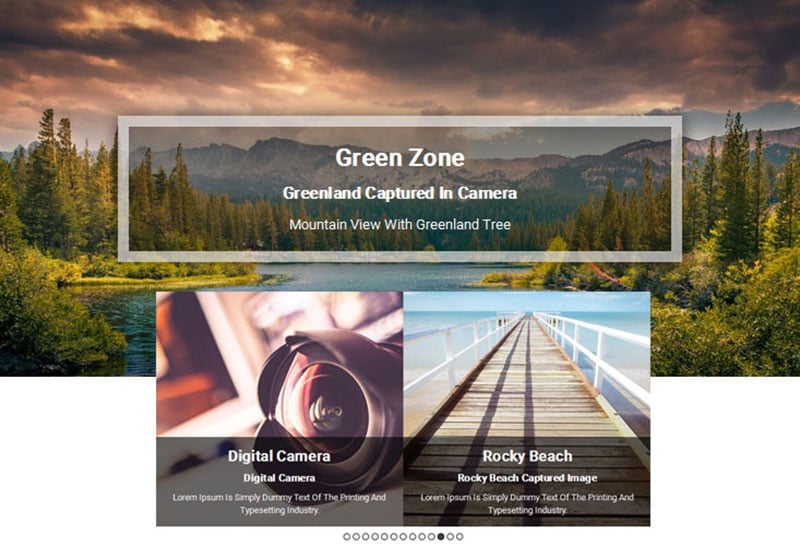 The next image slider plugin is WP Slick Slider and Image Carousel. It offers a number of features for designing and publishing sliders and carousels.
Put the slider in any position with the shortcode it generates. That gives a lot of flexibility in the design.
The WP Slick Slider and Image Carousel plugin has a premium and a free version.
Use either to make sliders in a few simple steps. Add a new slide, add the corresponding media, add layers, style, and publish.
The paid version offers pagination, slide templates, types, and much more.
Social Slider Widget PRO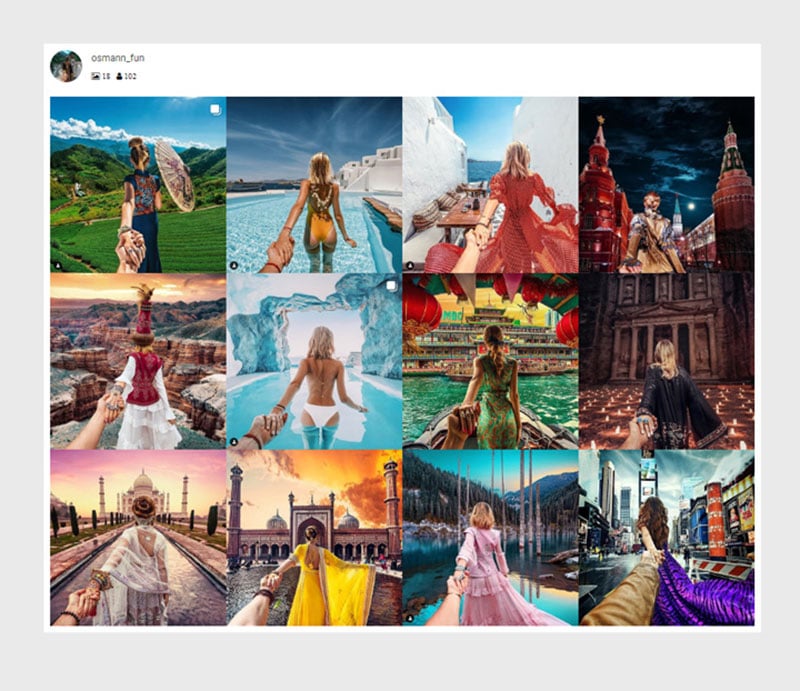 The slider shortcodes allow the user to place the slider in any position they like. There is no need for authorization or an API key.
Give the username and the slider plugin shows the result. This plugin is very easy to install and configure.
Every part of the layout of the sliders is customizable. Users can set the size of the slide, the number, and the spacing.
Social Slider Widget PRO gives the choice of showing the full picture or a thumbnail. The produced sliders are responsive across devices.
TouchCarousel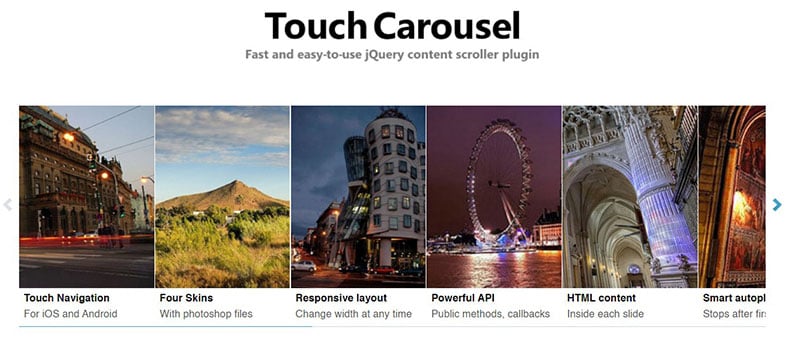 TouchCarousel is a different kind of WordPress slider plugin. This option focuses on WordPress posts.
Users publish articles or blogs and label them according to content. Then they can link the post to the slider, which will automatically update with the new blog or post.
The user can also choose to reuse older posts, instead of making new ones all the time. This plugin is great for highlighting any content or post or combining post types in one slider.
TouchCarousel is a very popular WordPress plugin. It has a simple design and is easy to work with.
Slide Anything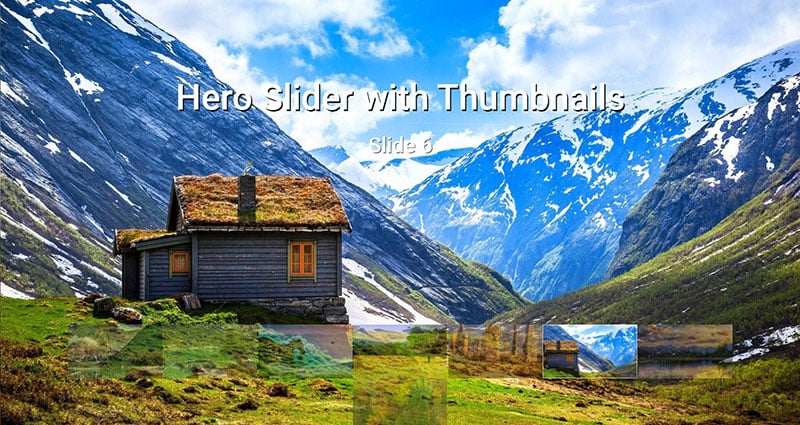 Slide Anything has a unique approach to making sliders. It works straight from the WordPress Editor.
This allows the user to use any kind of content for their sliders. This includes images, headers, tables, and videos.
It is also possible to include shortcodes. This allows users to incorporate content from other WordPress plugins.
Although there is a premium and a free version, the developers have only restricted a few features in the free edition.
Slide Anything places the images at the center. Then on top of that, it places the transition effects and other settings.
The plugin shows the screen and style options on the right-hand side of the screen.
Nivo Slider
The premium version of Nivo Slider offers 16 transition effects and 4 themes.
It is responsive, so the sliders look good on small screens. It automatically crops pictures to make sure that they fit well.
There are different ways to get Nivo Slider. First, receive it with the Meta Slider plugin.
Second, buy it from Theme Isle. The second method is better for receiving updates.
That will ensure that it stays compatible with newer WordPress versions. Some important features are:
Compatible with all sites and themes
Create Sliders from content
Super easy to use in WordPress
Various custom slider themes
Responsive Slider by MotoPress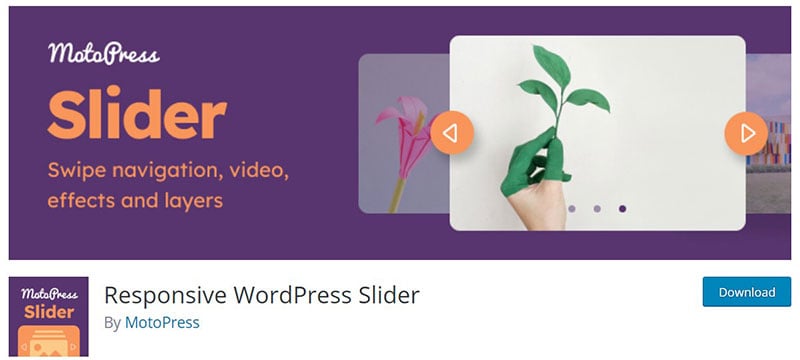 This plugin makes stunning sliders with animated effects. Responsive Slider by MotoPress has a practical drag-and-drop interface.
This makes it a user-friendly and codeless option.
Building sliders is therefore very fast. The plugin is designed to improve visibility in search engines.
As the name indicates, the sliders are fully responsive. By default, Responsive Slider offers three types of sliders:
Custom Sliders
Posts Sliders
WooCommerce Sliders for webshops
The documentation that the developers provide contains much more information about the features. There is a premium version of MotoPress Slideshow that has even more features.
FlexSlider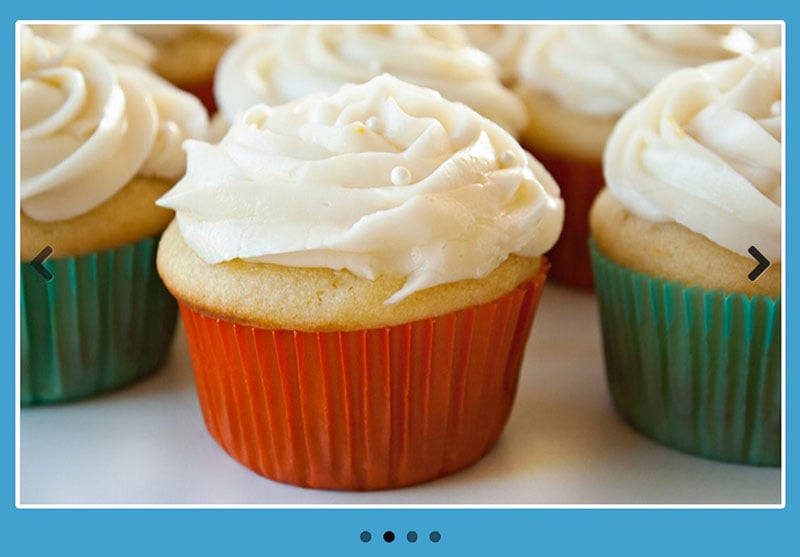 The last example on this list of best WordPress sliders is FlexSlider.
It is a free option based on jQuery. It delivers stunning sliders for any website and on any device.
It does not have a fancy dashboard or a visual drag-and-drop builder. It creates and implements small pieces of code on the website.
There is ample and clear documentation that explains how to do it. Still, it requires some experience and not everybody likes it.
A unique feature of FlexSlider is that it makes vertical sliders as well. This special touch will attract the attention of many website visitors.
As mentioned, this plugin is responsive. It is also compatible with touch screen navigation.
FlexSlider has many great features. The only thing users require is an enthusiasm for coding.
Ending thoughts on the best WordPress sliders
Sliders are often used to spotlight the most important content of a website. It shows, for example, what a company does.
Another common use is in web stores, to showcase featured items.
WordPress sliders serve different purposes. Finding the best WordPress slider plugin will depend on the user's requirements.
However, the recommendation is to choose one of the premium plugins if possible.
The plugins on this list are among the very best available. Before picking one, take into consideration the website's needs and the features of the plugin.
If you liked this article about best WordPress sliders, you should check out this article about websites with carousels.
There are also similar articles discussing plugins better than the Divi slider, plugins better than the Elementor slider, image sliders, testimonial carousels, and LayerSlider alternatives.
And let's not forget about articles on WooCommerce slider plugins, WordPress logo slider plugins, carousel sliders, and full page sliders.
The Best WordPress Sliders You Could Pick Yours From