The Elementor page builder is an excellent tool for website customization. Even users with no coding skills can create a WordPress website with Elementor. Its easy-to-use drag-and-drop elements have made it many people's favorite.
However, users complain about a feature in the pro version: the Slides' widget. It lacks flexibility and only displays static images.
Fortunately, there are many alternatives to the Elementor slider. Here are 13 slider plugin options from which to choose.
Slider Revolution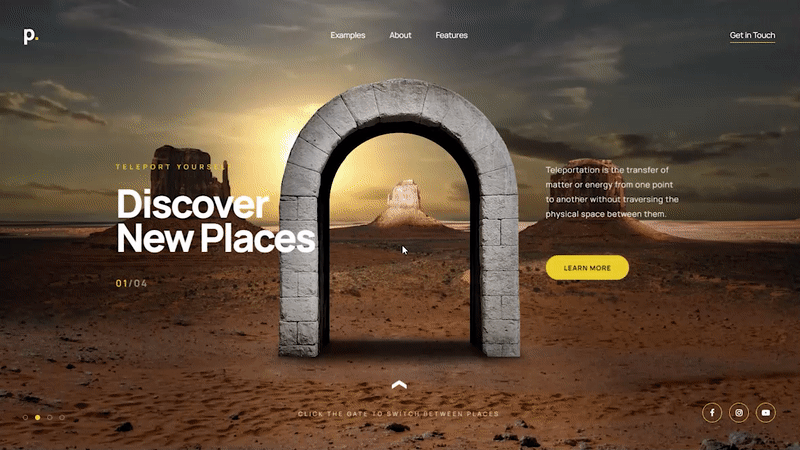 Slider Revolution is your secret weapon to creating responsive WordPress sliders, web pages & stunning visuals even with zero experience.
Exceed even the most unrealistic expectations with special effects, animations, and impressive designs. All at your fingertips in our drag-and-drop intuitive editor.
There are 200+ templates to get you started on your responsive content. These customizable templates are NOT just for WordPress responsive sliders, but also for hero sections, web pages, WooCommerce content, and other content elements.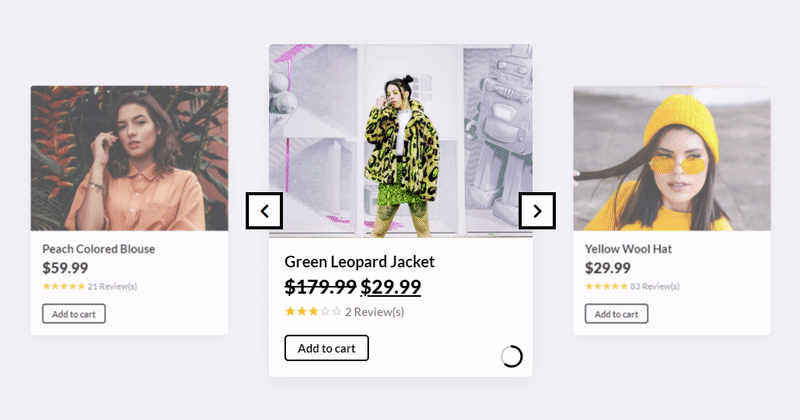 You'll be able to create everything a pro can do without writing a line of code.
Once you open your eyes to the immense possibilities our template library offers you, you'll never have to deal with the limitations of an average WordPress slider plugin ever again.
Did we mention there's a 2000+ elements library that you can use to turn your raw ideas into stunning visuals?
You've got a royalty-free media library at your fingertips all included in this cutting-edge WordPress slider plugin: background images, videos, object PNGs, font icons & SVGs, premade layer groups, and many more.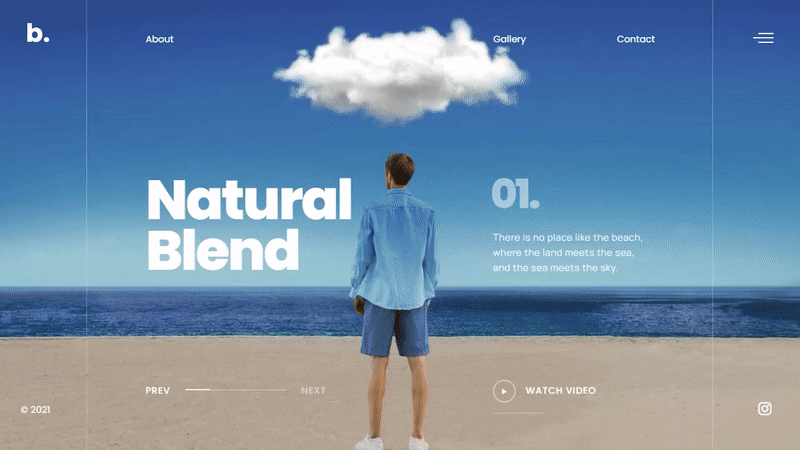 Slider Revolution is the cutting-edge WordPress plugin for today's sky-high web design demands. Packed with sleek features, it can turn boring and static designs into visually-grabbing, responsive websites with just a few clicks.
Check it out and see for yourself!
Slider by 10Web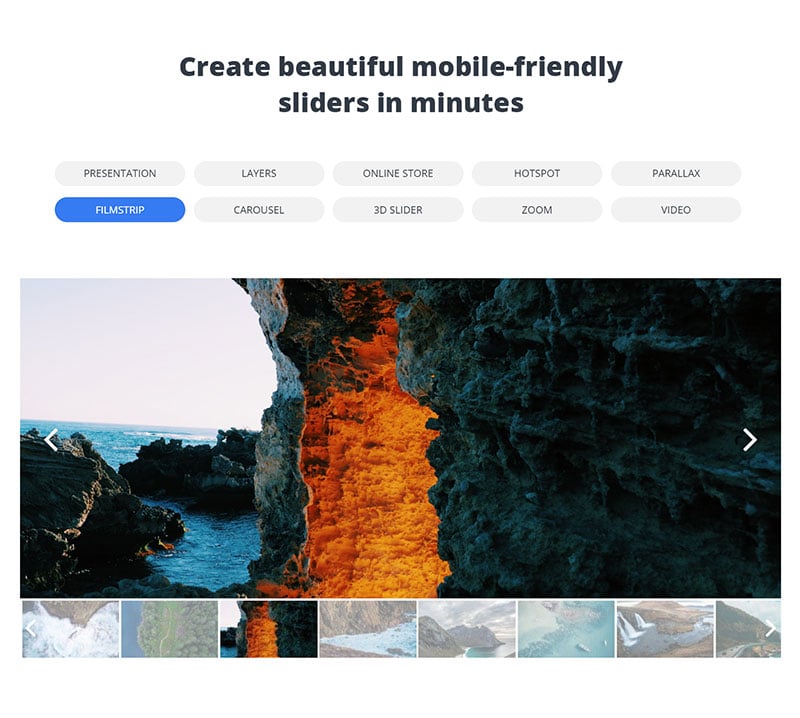 This option stands out for its mobile responsiveness. It supports swap control options for touchscreen and mobile devices.
Even the flexible free version creates amazing sliders. You can include video and images with awesome transitions. But if you want advanced features, you can choose the pro version instead. Thus, you can build beautiful sliders with videos, social media buttons, images, and hot spots.
One of its primary cons relates to embedding. You'll have to copy and paste the shortcode every time you include it on your WordPress website.
Transition Slider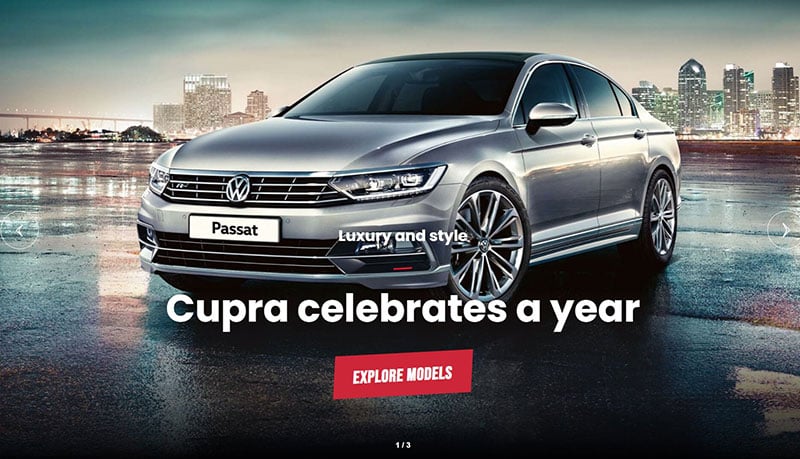 The Elementor page builder includes a limited slider widget. Yet, some builders don't have any. In either case, the Transition Slider plugin offers a great solution. This free option allows you to create attractive sliders. Then, you can embed them into your home page with shortcodes.
Of course, the pro version offers more features, but the free one comes with 11 slider templates.
Master Slider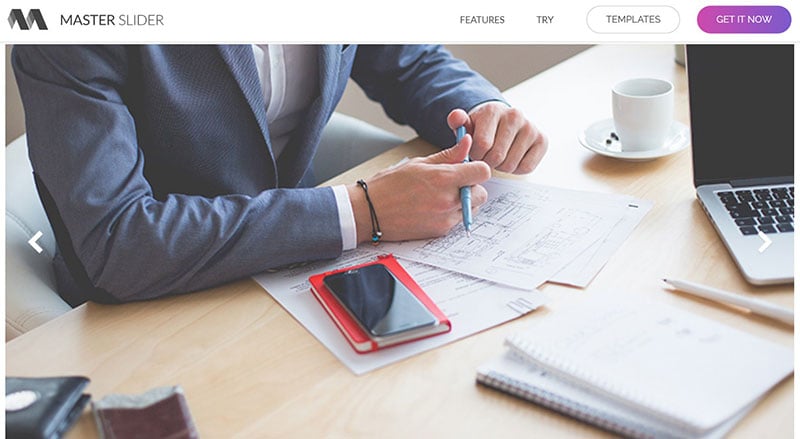 This solution supports all mobile devices. The developers' primary focus is creating sliders that work on touchscreens, so visitors can swipe through the featured images smoothly.
This plugin is much more flexible than the Elementor slider. It's user-friendly with a simple interface and lots of white space, so you can find the options quickly.
As one of the best slider plugins on this list, Master Slider boasts many technical advantages. It's SEO-ready and compatible with all browsers. If you are looking for fast customization, choose from any of the eight ready-made sliders. They are all visually appealing and easy to install.
Block Slider

Block Slider also comes with easy-to-use templates. This classic editor for WordPress is a reliable option to make your home page look great.
The Gutenberg editor is compatible with this plugin, and you can customize each element of your slider. Performance won't be affected because Block Slider is lightweight and doesn't need extra resources.
Unlike the Elementor slider, Block Slider allows you to add animations. Just set up the animator block and add the animation element of your preference. If you want a stunning slider without compromising loading speed, this is the best plugin for you.
LayerSlider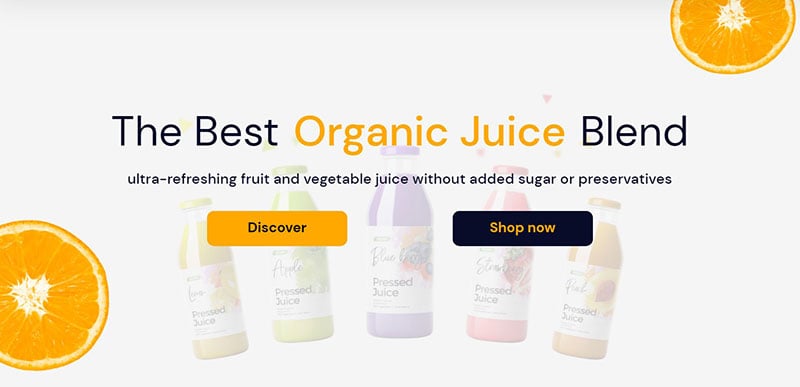 LayerSlider brings an effective solution to build a prime slider. It's very similar to Slider Revolution's interface and comes with drag-and-drop options for a more intuitive creating process.
It stands out for its ability to add effects. This slider plugin can add animations, transitions, and parallax effects. And its almost 200 ready-made effects make your task more straightforward.
Finally, you have a wide range of customization options. The software allows you to edit each slide separately, whether it's the fonts, layout, or transitions. A one-of-a-kind feature can set up text transitions independently from the rest of the slider.
Easing Slider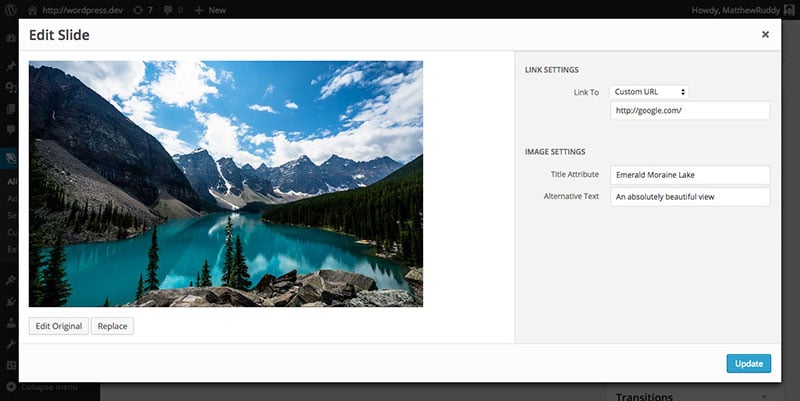 This slider plugin provides an innovative solution to your slider needs. While it doesn't come with fancy features, it has the one we love most; it's easy to use.
Create sliders by choosing pictures from your media library. The customization settings allow you to change the dimensions. You also have a live preview showing you the changes while editing your slider.
Creating engaging sliders is straightforward because the Easing Slider plugin lets you edit right from the WordPress customizer.
Gutenslider

This image and video slider plugin is straightforward, especially for WordPress users. It adds a simple Gutenslider block to your WordPress dashboard when you install it. That makes it a fantastic alternative to the Elementor slider.
The free version includes helpful features that use Gutenberg blocks as slides.
Slider by Supsystic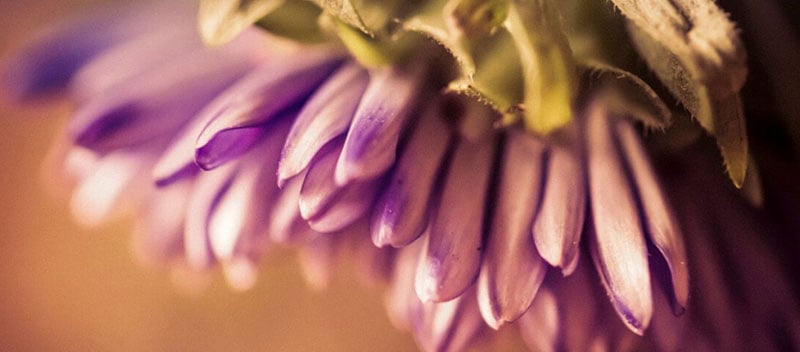 One of the best options to create a prime slider is Supsystic's plugin. You can combine various elements, including an image slider, video, HTML content, comparison, and blog slider.
With a simple shortcode, you can add the element to your home page, blog post, or inner page. Also, transitions are available in multiple languages, and Supersystic provides excellent customer support.
MetaSlider

The MetaSlider plugin is easily customized. And as soon as you create your first slider, it automatically saves the settings.
MetaSlider offers all the necessary features and more. You can select SEO titles, slider themes, styles, and scripts. Not only do advanced users enjoy customizable settings, but beginners also benefit by embedding this slider on their web page with a widget, Gutenberg block, shortcode, or template tag.
Prime Slider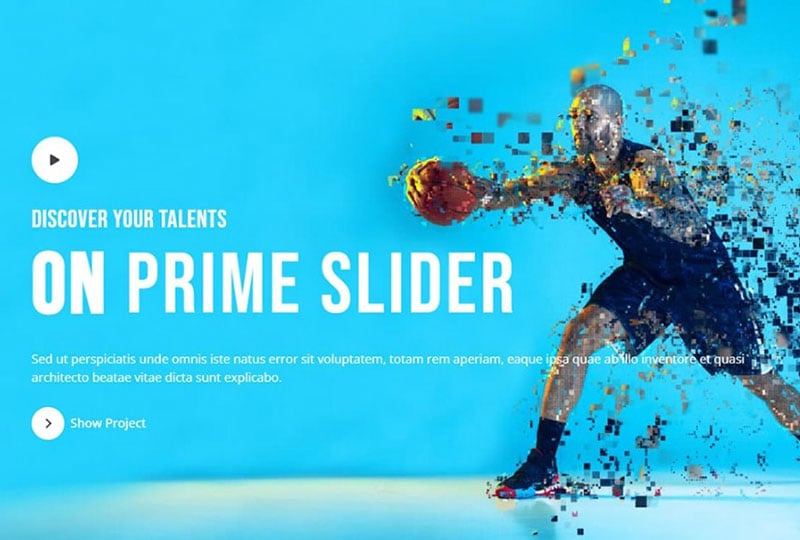 This option works perfectly with the Elementor page builder. And you don't have to limit yourself to the default slider functions if you work with this builder. This combination allows full control over the design. You can even customize the prime slider, images, menu, and layout.
Prime Slider's key feature is its live editor, making a smoother setup. Also, this plugin is multilingual ready, highly responsive, and flexible. You can edit the background and add social media buttons to create engaging sliders.
If you want a responsive solution for your Elementor site, take a look at Prime Slider. It's the only one of its kind to offer both a slider and header section. Also, its responsiveness makes attractive carousel sliders on all devices. Plus, Prime Slider offers a lifetime license for 17 images.
Kreatura Slider Plugin for WordPress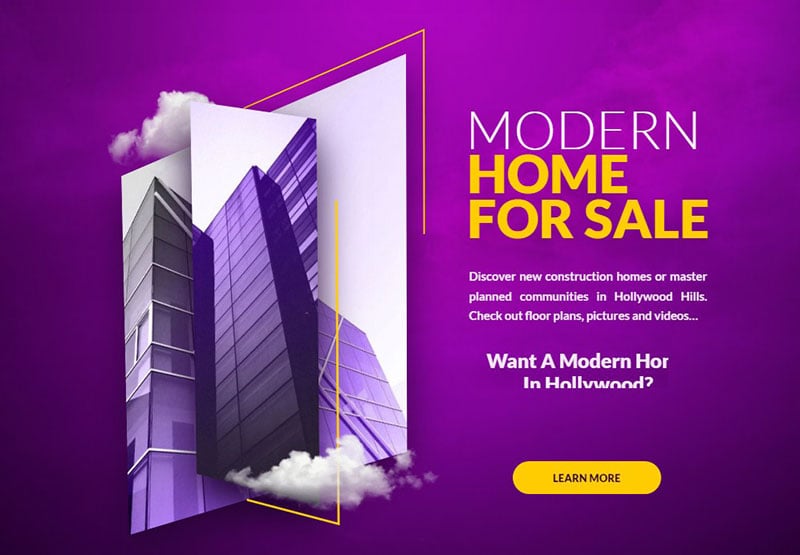 Kreatura's 3D effects give your sliders a unique touch. This slider plugin brings impressive features to make a visually appealing site. Additionally, it's SEO-compatible to improve your ranking on Google.
Thanks to animated blocks, this plugin is one of the best for creating animated sliders. You simply insert them with a few clicks for great results.
Kreatura is compatible with old WordPress versions and is ideal for beginners. Among its many features, the Visual Editor is a big plus. This plugin is also mobile responsive, so your sliders look attractive on all devices.
Soliloquy

If you prefer a more straightforward alternative to the Elementor slider, Soliloquy is ideal. Its features are limited but adequate, and its responsiveness and compatibility with Gutenberg blocks create a professional look.
This slider provides one of the best user experiences. It integrates with the WordPress dashboard, making all its features readily available.
WooCommerce widget compatibility opens new possibilities for your site. For example, you can import Instagram and Pinterest media. Various templates save you time by customizing your site quickly.
Ending thoughts on best alternatives to the Elementor slider plugin
There are plenty of options to create an attractive image slider. While Elementor sites use native tools, you may find other plugins offer better solutions.
Prime Slider and Slider Revolution are excellent alternatives. Yet, the final decision depends on you. Consider your site's needs, your tech-savviness, and the amount of time you have available for this project. Your budget is also an essential factor.
With this in mind, decide whether the Elementor slider is the right plugin for you. If not, use this list to find the most suitable option.
If you enjoyed reading this article on Elementor slider, you should check out this one with WordPress logo slider plugins.
We also wrote about a few related subjects like the LayerSlider alternatives, Divi slider, WordPress image plugins, WordPress photo gallery plugins, best WordPress sliders, professional website templates, carousel slider examples, slide menu examples, CSS cards, CSS text animation, the most innovative and creative websites, and full-page slider examples.
Looking For Something Better Than an Elementor Slider? Check These Out