Social media platforms are excellent ways to boost your business as they offer limitless advantages. A Facebook page, for example, can be used to develop brand awareness, contact clients, and promote your products.
An online presence is a must for almost every business. Hence, the need for effective management tools becomes evident. By combining your WordPress website with a Facebook plugin, you can optimize processes and reach a higher level of efficiency.
It's worth noting that a Facebook WordPress plugin allows you to perform a variety of functions If you are not yet familiar with these tools, here are the best WordPress Facebook plugins for your website.
The Best Facebook WordPress plugin options
The best out there: Essential Grid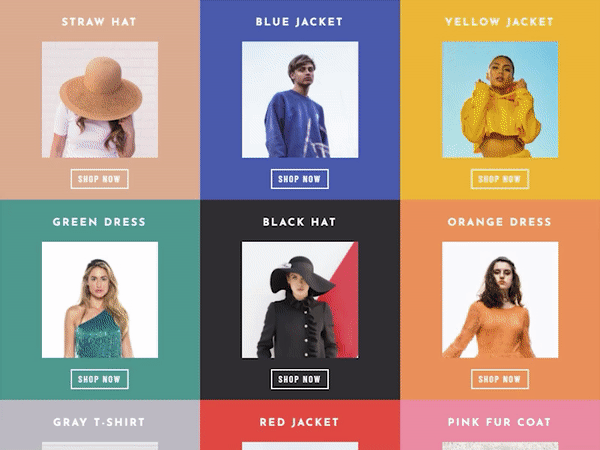 Essential Grid is hands down the best in the game. If there's one plugin that would make your website better more than others, it's this one.
Essential Grid lets you display your images in a gallery format, whether from the WordPress gallery, social media, or elsewhere.
The attractive, user-friendly interface makes customization and selecting your format tasks straightforward.
You can use images or add WordPress content, such as blog posts or other custom post types (including WooCommerce products). Also, you can connect to external services such as:
The visual skin editor creates gallery item layouts. For instance, when creating a gallery for WooCommerce, you can include:
Product price
Add-to-cart button, and more
And that's is not all. Once you get a license, you have access to quick FAQs and video tutorials that will walk you through the process of making your website look amazing with Essential Grid.
Key Features
Integration with other plugins such as WooCommerce
Multiple gallery layouts, including a template library with 50+ starter grids
Image, video, and audio galleries
Galleries from posts or custom post types
Create galleries from many different sources
Galleries from dynamic sources, including Instagram, YouTube, Vimeo, Twitter, Flickr, SoundCloud, and more
Here's a glimpse of what you can do with Essential Grid:
Present your blog posts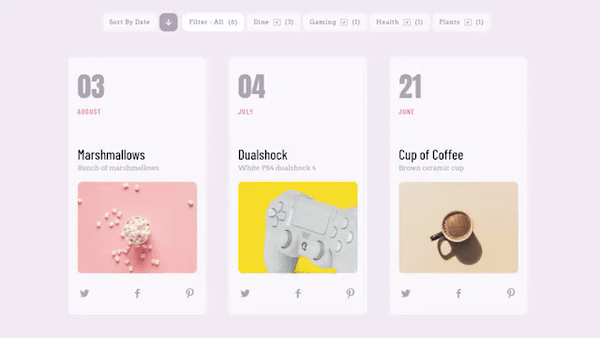 Showcase your portfolio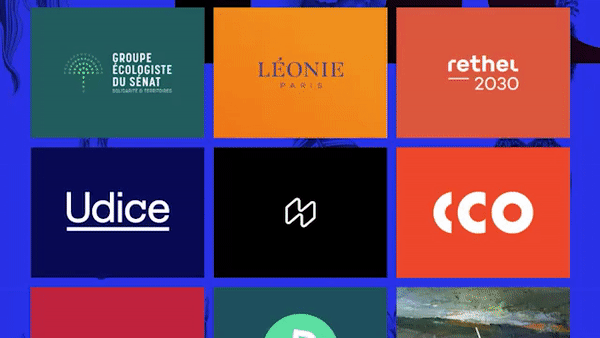 Display unique products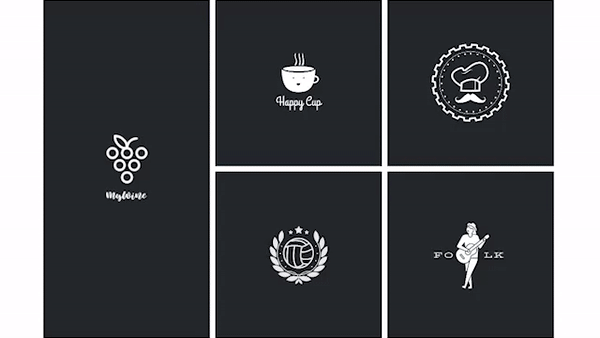 Share audio files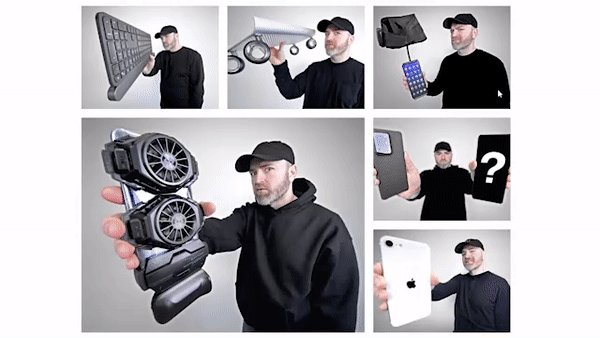 Display videos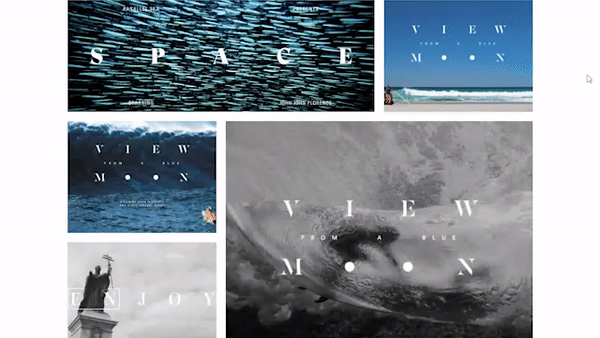 Show your Instagram stream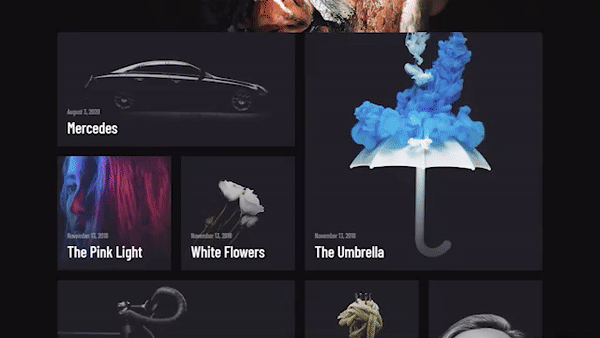 Widget for Social Page Feeds

Those who prefer a simple solution, without coding experience, should look at this widget.
You can choose it from your tools and place it on your site. Thus, you can display your Facebook feed and show your latest posts. The width, heading, and language are all adaptable.
If you want to automatically post your Facebook content on your WordPress site, this is an excellent right option.
Smash Balloon Custom Facebook Feed Pro

Very few Facebook plugins for WordPress offer this level of flexibility. A few clicks will allow you to integrate your Facebook page into your website.
Its wide customization options enables you to match the look and feel of your WordPress Website. Also, you can include pages or groups.
Display your users' reviews, show different feeds, include a carousel and show your photo albums. Customize the website to your taste by hiding comments, reactions, shares, and likes.
If you are looking to optimize your WordPress site for SEO, this is a useful tool. By embedding your Facebook page, you'll be bringing more traffic, hence more SEO value.
Social SEO Responsive Timeline Feed

This plugin is also a great SEO option. Since the posts are set to 'rich snippets', search engines are more likely to move your website up on their pages.
With Social SEO Responsive Timeline, you can embed your Facebook feed into your WordPress site. From there, visitors can share content, comment, and like.
Make your website look attractive and neat both on desktop and mobile devices. You can choose to match the color scheme with your website for a smoother transition.
Besides looking great on smartphones, this Facebook Plugin for WordPress uses the lazyload function. This optimizes performance with the high-resolution pictures being loaded as you scroll down.
Monarch

Monarch can be considered the king of sharing. If you are looking to expand your brand, choose this Facebook WordPress plugin.
It allows you to add a variety of sharing buttons. These are all customizable and can be placed in different positions: on your Facebook posts, on images and videos, below or above the content, on a sidebar, or as a pop-up window.
Feel free to set up sharing buttons not only for Facebook feeds but also for other social media platforms. Then, change the color and shape to your liking and add motion effects to make them appealing.
Social Stream for WordPress with Carousel

Social Stream allows you to embed multiple feeds into your WordPress site. Attracted by a nice design, website visitors can explore your profiles.
You can choose from three different layouts and customize the colors. Then, add that unique touch with over 60 animation effects available.
Social Stream is one of the best WordPress Facebook plugins due to its responsiveness. Your social media carousel will look stunning both on desktops and mobile devices.
Funnel your profiles into one plugin and make sure your brand is properly presented.
WP Review Slider

Display reviews from your Facebook page or Twitter account with WP Review Slider.
This WordPress plugin is highly customizable. It allows you to display your content in multiple rows and choose the number of reviews. Also, its show-or-hide rating tool gives you a greater level of control over your content.
If you are not happy with the current design and want to give it a tweak, you can use custom CSS.
Finally, WP Review Slider comes with a free version. However, this one only allows Facebook integration. For Google, TripAdvisor, and Yelp, you'll have to get the premium plugin.
Nextend Social Login and Register

A Facebook plugin like Nextend Social Login brings many benefits. Especially WordPress websites with a membership strategy will love Nextend.
All businesses that require customers to log in need a tool that can help the website visitors register quickly. This increases client interaction, strengthens the community, and raises the conversion rate.
With Nextend Social Login, your visitors can log in with Facebook. Thus, they avoid the tedious process of creating a new account and encourage more subscribers.
Try this option on your WordPress website and see the difference for yourself.
Sassy Social Share

Sassy is excellent for sharing content. It allows you to include a button so Facebook users can share your content. It's also possible to add share counts, showing the level of engagement and responses from people.
This Facebook plugin is excellent for your WordPress website thanks to its compatibility options. Use it with Gutenberg editor, WPML, and myCRED. Also, add social media icons and encourage people to follow you. Sassy Social Sharing has over 100 sharing/bookmarking services.
RafflePress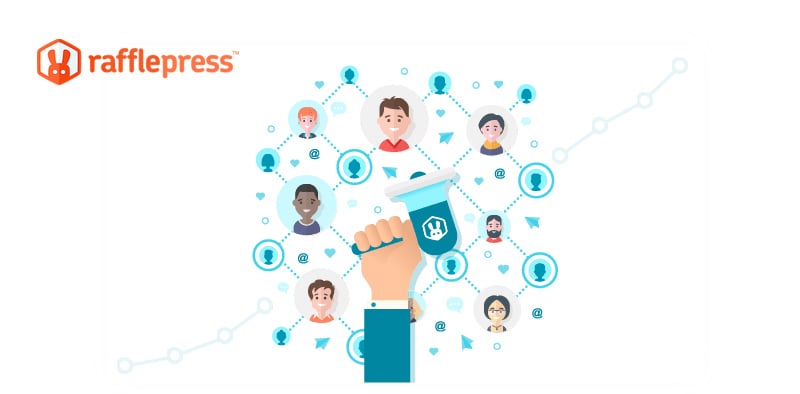 Contests are a great way of engaging people. The RafflePress team understood this and saw an opportunity. Thus, this Facebook plugin allows you to create contests easily.
Participants will have to follow you on the Facebook page or see one post or video from your profile. Thus, they are encouraged to take certain actions.
Compatible with Facebook as well as other social media, RafflePress will help you improve your engagement rate.
In case you're wondering, creating contests is quite easy. The drag-and-drop builder is one of this plugin's best features. This, along with other advantages make it one of the best WordPress Facebook plugins.
WP2Social Auto Publish

If you are looking for a way to automatically post on Facebook through your WordPress website, you have come to the right place. Choose WP2Social Auto Publish for a unique experience.
This is a highly flexible Plugin that allows you to upload Facebook posts directly from your WordPress dashboard.
There are two options. You can set up automated Facebook posts for your blog entries as well as change the heading and description.
On the other hand, you can directly post on Facebook from WordPress. Like on the regular platform, you'll be able to choose a picture, write the text and add links.
Not many Facebook plugins offer this level of automation and simplicity.
Social Snap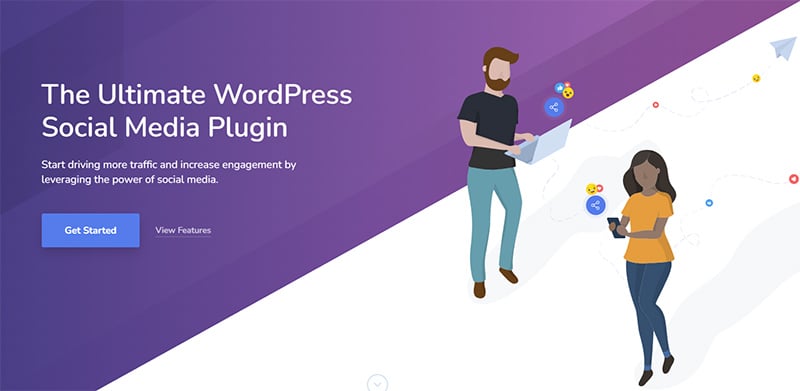 Social Snap goes beyond your Facebook page. You can share your social media content on popular social media platforms like LinkedIn, Twitter, and Instagram.
One of its many perks is the ability to automatically display Facebook follower counts. Also, you can set automated posts on your profiles so that people are always aware of your activity. It's worth noting that this plugin lets you post your latest entry without deleting previous ones.
Don't miss the opportunity to create further engagement by placing beautiful social media links on your website. Thanks to its many advantages, Social Snap is one of the best WordPress Facebook plugins.
Social Warfare

Based on a call-to-action strategy, Social Warfare is a powerful tool for any social media page. Feel free to set up floating CTA buttons that will accompany the visitors as they scroll down.
A great encouragement to share your content is showing that others do so as well. Social Warfare comes with a feature to include share counts.
For those who are worried about performance, Social Warfare offers a solution. This is a lightweight plugin that keeps your website optimized.
F-omatic Automatic Post Generator and Social Network Auto Poster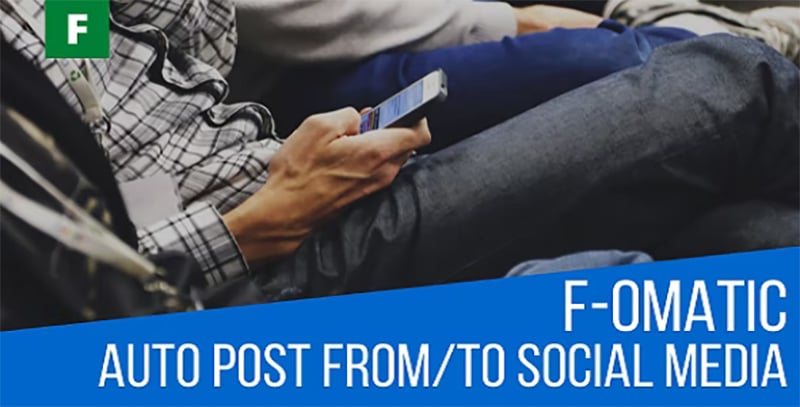 F-omatic definitely stands out from other WordPress plugins. If you choose this option you'll be able to generate a blog post automatically.
Through its Graph API feature, you can import content directly from Facebook and it will be considered unique by search engines. Thus, you can create posts based on certain parameters. Create your content easily from Facebook groups or pages where you are assigned as an admin.
This plugin has many excellent features. You can achieve the ultimate social media integration with multi-language support, geo-location, built-in synonyimizer, and direct content importation.
Easy Social Feed
Easy Social Feed brings a simple option to display Facebook feeds. You can also embed your Instagram and show your products in the nicest way.
With several built-in skins, you can give your WordPress website an attractive touch. Hide and show content thanks to Easy's 'load more' button and keep the visitors on your site as they scroll down.
Also, explore what you can achieve with the plugin's pop-up options. This, plus the possibility to embed a custom Facebook feed, makes Easy Social Feed an excellent tool.
Finally, keep in mind that the free version has its limitations as it only allows you to embed one feed at a time. Choose a paid plan if you want to add multiple feeds and make your product stand out.
Pixel Cat – Conversion Pixel Manager

Pixel Cat, formerly known as 'Facebook Conversion Pixel' is a solid marketing solution. If you are looking for the best Facebook plugin to manage ads, then this is a good choice.
It allows you to add pixels so you can target a specific audience. Use a variety of segmentation options and events to customize your campaigns and make them more effective.
One of its best features is the ability to track conversions for each ad. This is key to optimizing your marketing efforts. As a bonus, Pixel Cat sends you events, product views, and post reads as further campaign optimization tools.
Blog2Social

Blog2Social is one of the WordPress plugins that are compatible with WooCommerce. It comes with many perks like a social media calendar and post drafts.
The option to post automatically on your Facebook page makes this plugin special. The possibility to repost older content is a big advantage.
Thanks to its built-in calendar you can organize your content and schedule Facebook posts for later because they must be shared at a time when your audience is active.
Mash Share
Mash Share brings a fast, responsive solution to social media and WordPress integration.
This Facebook plugin is code-friendly and works across different devices. Thus, your Facebook feeds will look stunning both on desktop and mobile devices.
You'll find it very simple to add beautiful share buttons. This provides a nice touch to your WordPress website while promoting engagement.
Its free version lets you use both Facebook and Twitter.You can also enjoy features like an URL shortener, a popular posts widget, and Open Graph support.
Social Media Share Buttons & Social Sharing Icons

Here is a highly flexible option. With this plugin, you get to set up your sharing buttons on over 200 platforms. This includes popular ones like Facebook, Twitter, Instagram, and Pinterest.
You can choose the exact place where to put your buttons. What's truly unique is that you can customize them. Decide specific actions for each like sharing, liking, or redirecting.
The possibility to choose from different, attractive designs is definitely a plus. In terms of style and functionality, SSMM Share is one of the best Facebook plugins.
WP-Chatbot for Messenger

If you are looking for a plugin that will make communication easier WP-Chatbot is a good choice. This Facebook plugin lets you handle messages from one single platform.
Even though it works with any version of WordPress, the software has not been tested for a while. This means that you should check its compatibility with the latest versions.
Nonetheless, it includes a pool of premium features. These are live 24/7 chat, smooth integration with Facebook pages and messenger, high compatibility, and one-click installation.
A solution like WP-Chatbot is always needed for service-based businesses. It will help you stay connected with customers all the time and from one single platform. This brings considerable advantages when it comes to engagement, brand awareness, and conversion.
FAQ on Facebook WordPress Plugins
What's the best Facebook WordPress plugin for social sharing?
Oh, you know, everyone's got their favorites, but the one that's always buzzing is the Social Media Share Buttons & Social Sharing Icons. It's like a Swiss Army knife for your social sharing needs. Hooks right into your WordPress and lets your visitors share content across their Facebook pages without breaking a sweat. Plus, it's got a bunch of customization options, so you can make it look just right on your site.
Can I automatically post WordPress content to my Facebook page?
Absolutely, that's the whole beauty of it. There's this plugin, Blog2Social, and it's like your personal publishing assistant. You write your stuff on WordPress, hit the right buttons, and bam – it's on your Facebook page. You can even schedule posts, so you're not chained to your desk. Set it up once, and let it do its thing while you grab a coffee.
How do I add a Facebook Like button to my WordPress site?
Oh, that's a piece of cake. Grab the WP Like Button plugin. It lets you slap a Like button on your posts, pages, you name it. You can choose where it shows up, style it to match your brand, and it even comes with a shortcode so you can stick it anywhere. It's all about getting those thumbs up without fuss.
Is there a way to display my Facebook feed on my WordPress site?
For sure, and it's pretty slick, too. Custom Facebook Feed is the go-to plugin for this. It's like a window straight to your Facebook feed, right on your WordPress site. You can show off your posts, photos, events – and it keeps your site looking fresh with zero effort. Plus, it's SEO-friendly, which is always a bonus.
How do I integrate Facebook comments into my WordPress blog?
You're gonna love this. There's this plugin, Facebook Comments WordPress, that makes it a breeze. It swaps out the default WordPress comments for Facebook's system. So now, when someone drops a comment, it's using their Facebook profile. It's great for engagement and keeps the conversation going. Plus, it's a nice way to cut down on spam.
Can I track Facebook pixel data on my WordPress site?
Oh, absolutely. You'll want to get your hands on a plugin like PixelYourSite. It's like having a spy in the ranks – in a good way. It tracks everything that's going down on your site and sends the data back to Facebook. So you can see exactly how well your ads are working and get down to some serious targeting.
What's the best plugin for adding a Facebook Messenger chat to my WordPress site?
You've gotta check out WP-Chatbot. It's like having a little robot buddy on your site. It adds a Messenger chatbox so your visitors can just type away and get in touch with you directly. It's super easy to set up, and you can keep the chat going even when they leave your site. It's all about keeping that conversation flowing.
How do I embed Facebook videos in WordPress?
Embedding Facebook videos is a snap with the Embedded Video Player plugin. It's like your own little cinema on your site. Just drop the link to your Facebook video, and this plugin will take care of the rest. It's a smooth way to enrich your content and keep visitors glued to your pages.
Can I add a Facebook event calendar to my WordPress site?
Yeah, and it's a game-changer for event promotion. Check out The Events Calendar plugin. It syncs up with Facebook and shows your events right there on your site. It's like having your own billboard, but better because it's interactive. People can see what's up at a glance and get all hyped about your upcoming shindigs.
Is there a plugin to help with Facebook Open Graph meta tags in WordPress?
Totally, and it's a lifesaver for getting your content to look just right on Facebook. Yoast SEO has got you covered. It helps you manage those Open Graph meta tags so when your content gets shared, it looks top-notch. It's all about making a good impression when your links pop up in someone's feed.
A conclusion on how to choose the best Facebook WordPress plugin
Everybody knows that social media platforms are good for a business, but most are unaware of how important they really are. A powerful SSMM strategy goes beyond advertising and selling. It allows you to create brand awareness, communicate with your audience, generate leads, increase conversion, and more.
So the importance of a good Facebook WordPress plugin becomes clear, but how to choose the best one? The answer is simple: consider what's best for your strategy.
Are you looking to sell through your Facebook page? Do you want to get more traffic? Do you want to boost your brand? Do you want to get more followers? Do you want to highlight your blog posts? Answer these questions and then analyze what you have to do to get the desired results. Then, you are ready to use this guide and choose your Facebook plugin for WordPress.
If you liked this article about Facebook WordPress plugins, you should check out this article about Vimeo WordPress plugins.
There are also similar articles discussing YouTube WordPress plugins, Twitter WordPress plugins, WordPress Flickr plugins, and WordPress Instagram plugins.
And let's not forget about articles on how to create a gallery in WordPress, WooCommerce product grid plugins, WordPress image plugins, and WordPress grid plugins.
The Top Facebook WordPress Plugin Options You Could Use