Do you want to build a fashion website? Even though there are many, you can still create a competitive one. When building a site for fashion designers you can add many elements like sportswear, athleisure, womenswear, and menswear. Either way, you'll want your product to stand out. Luckily, there are many fashion website templates that can help you fulfill this task.
Here is a list of outstanding templates designed. All of them are free.
Take a look at these options especially geared for online clothing stores, designers, fashion reviews, and portfolios. Check out their nice layouts in combination with user-friendly platforms.
Go ahead and pick your favorite one!
Fashion Website Templates To Check Out
Fashion Website Slider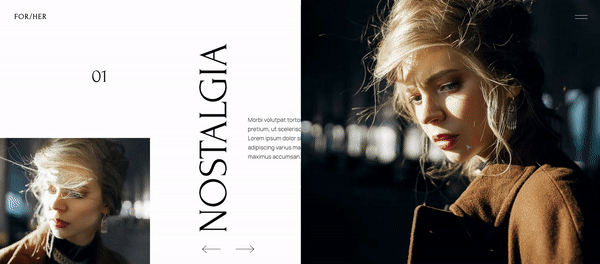 Unleash the power of our versatile fashion slider, designed to go beyond fashion! This template is perfect for any image-based marketing campaign, offering a fullscreen gallery carousel modal that showcases multiple images. Expand your visual impact and captivate your audience with this all-encompassing solution.
Fashion Shop Header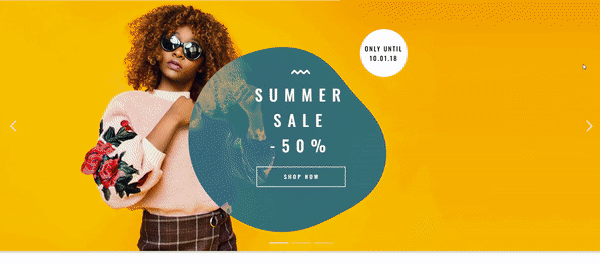 Introduce your shop website or create visual separators between content with the Fashion Shop Header Slider. This exceptional module stands out with its captivating "Bubble Morph" effect, making it the perfect choice to grab attention and leave a lasting impression.
Fashion Shop Slider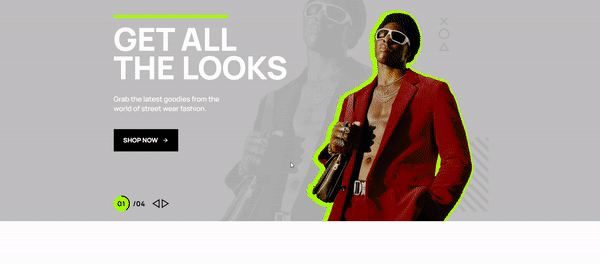 Effortlessly customize texts, images, and colors within seconds, and witness this powerful shop slider come to life on your website in no time.
Fashion Front Page Website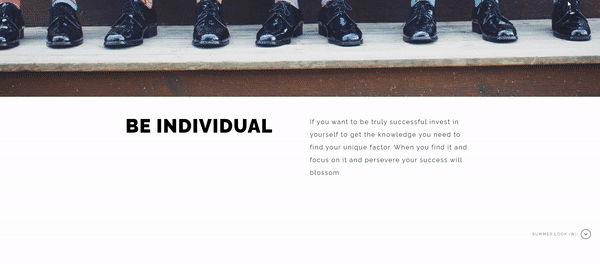 Experience the charm of a stunning one-page website, exuding a distinctive look and feel. Seamlessly integrated into your WordPress environment, this website is designed to captivate and impress.
Fashioner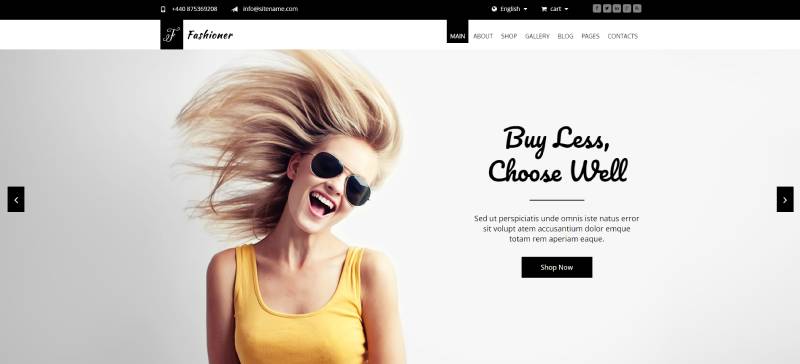 This free fashion template bases itself on HTML5. Here you can display your products according to the latest trends. The design is modern and catches the viewer's attention. Thus, it provides the perfect balance for designers that want to show their portfolios.
It comes with more than ten demos and banners for different uses. Whether you have a retail business, a beauty agency, or a fashion house, this is one of the best website templates.
Luxury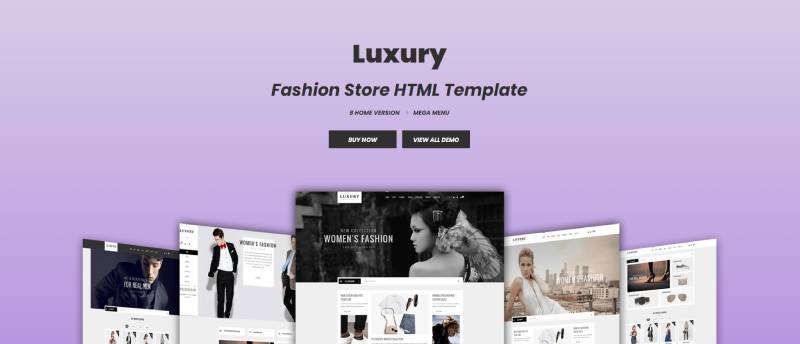 Its name speaks for itself. Luxury brings an eCommerce fashion website template with a clean design. It adapts to every type of screen and maintains its elegant layouts.
There are eight homepage options to customize your clothing store website easily. Moreover, you can mix them up to achieve a unique touch. Check out its slideshow and mega menu. Smooth transitions and beautiful imagery surely catch the viewer's attention.
Suruchi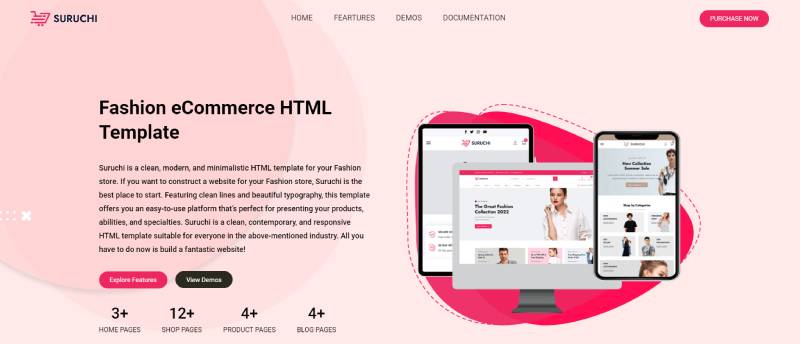 If you're working on your own brand, you'll love this solution. Suruchi comes with excellent features and an exceptional design. Choose from any of its 25 HTML pages to build the website that you want. There are also three homepages available. Created with the latest technology, Suruchi helps you build a multipurpose site with plenty of features.
Fashion Lab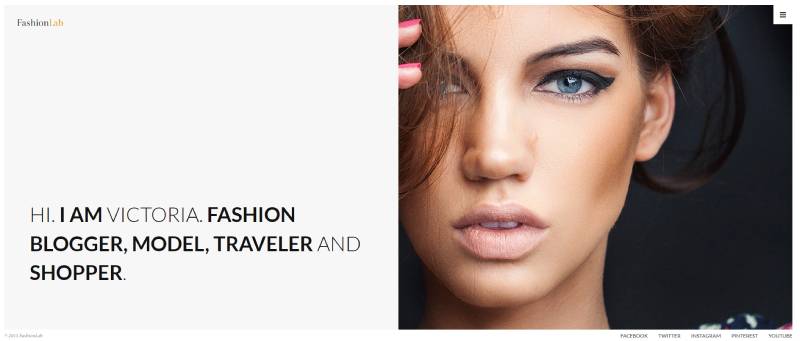 Fashion website templates help you simplify the website building process. Whether you are a photographer, a model, or a blogger, Fashion Lab is a powerful tool. Its minimal layouts make it easily adaptable to different purposes. Also, you can customize it to your liking using 16 PDF files with support included. It is a great way to display the collection or accessories available at your shop.
Boutique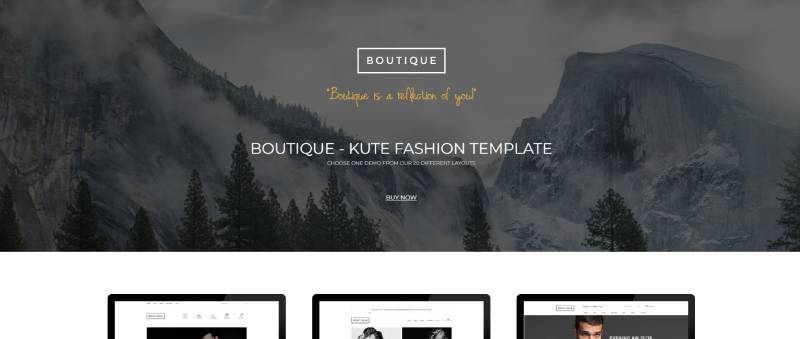 Here is a fully responsive template. Its clean layout is based on HTML. Because of its flexibility, it suits all kinds of business models. It's perfect for clothing brands, online stores, and fashion designers.
It comes with more than 20 ready-made pages, CSS and HTML. Some of its features include an Ajax form, multiple options for the main page, a full-width layout, and Flat Design. If you choose this option, your website will look great on mobile devices and desktops.
Akasha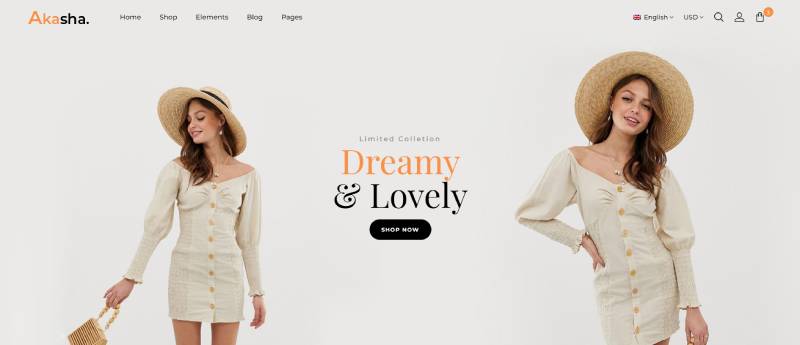 Here is a free fashion template that you can easily customize. It is based on advanced technology like jQuery, JavaScript, and Bootstrap4. If you own a modern online store, you can attract customers with a stunning website.
It has a mega vertical menu, full-width layout, flat design style, and six ready-made pages.
Flatize

Here is another responsive solution that looks great on mobile devices. Any clothing store, on-site or online, will benefit from such a template. A good way to increase sales is to keep customers engaged, and good website templates can do the trick.
It comes with plenty of eCommerce features so that you can sell your accessories on your online store. You'll find CSS3 animations, wide and boxed layouts, carts, advanced searches, an owl carousel, and three different types of sliders. Moreover, its eight color palettes will help you give your site a personal touch.
Lynessa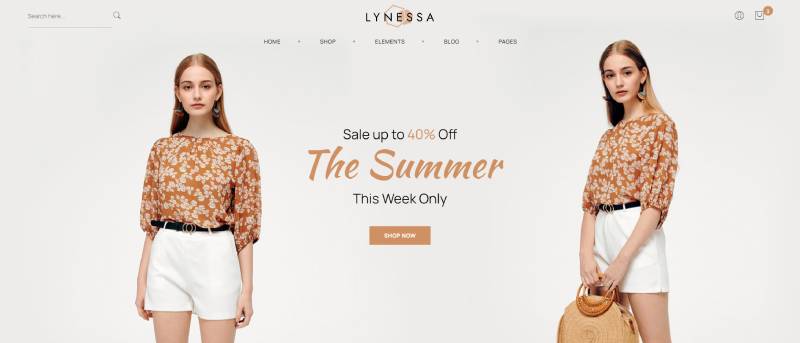 Lynessa's design fits perfectly with any modern business. Affiliate websites and vendor marketplaces will find this option quite useful.
This fashion website template has more than six homepages, a Flat Design style, a mega top menu, and a vertical menu. It looks great on all screens because it's fully responsive.
Zorka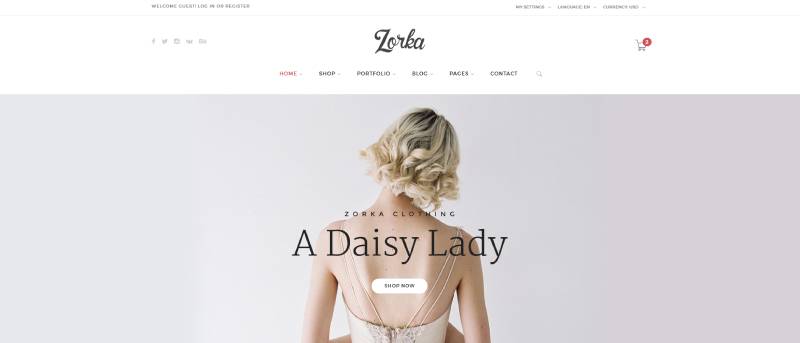 Combine a sweet style with an elegant touch and you've got Zorka. Any clothing store or fashion brand will have a great website thanks to Zorka.
It comes with a blog section, eight different layouts, portfolio styles, and many typographies. You can also use Free Google Fonts, organized PDF files, and Pixel Perfect. Finally, it's based on a 1170px Grid System.
Reid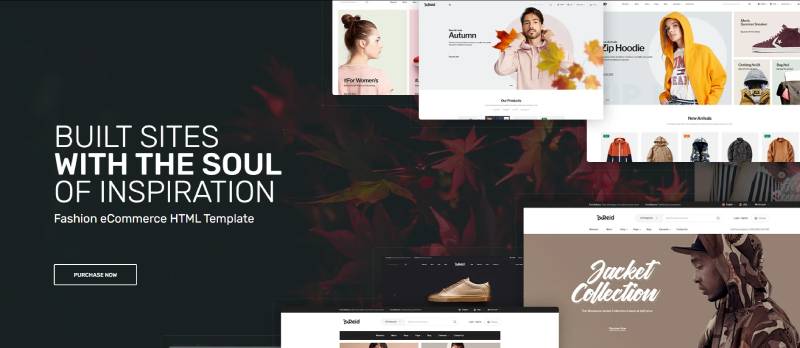 Any brand that wants to sell fashion products online needs a solid website. Reid is a template that helps you put together your online store easily. Ideal for a modern shop, Reid comes with top features: a dynamic contact form, four blog pages, six shop styles, and four product view options.
Furthermore, you'll find useful elements like a carousel slider, Free Font, cross-browser optimization, and Well Documentation.
Ulina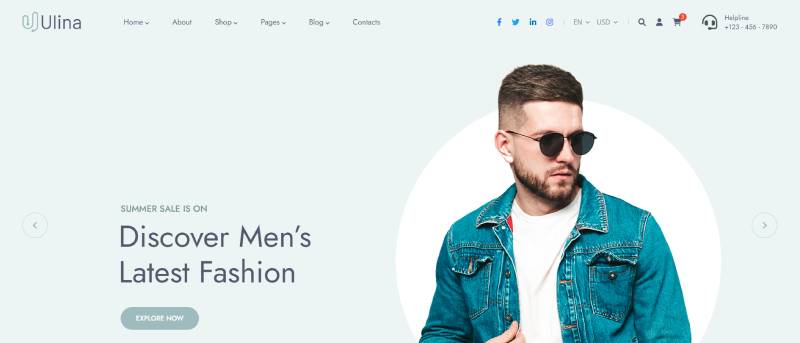 If you're looking for a customizable solution, check out Ulina. A highly optimized template that looks great on all devices. Give customers what they want and offer them a modern design with the latest UI trends. All in all, Ulina helps you build the right platform where you can promote your services and sell them online.
Xoos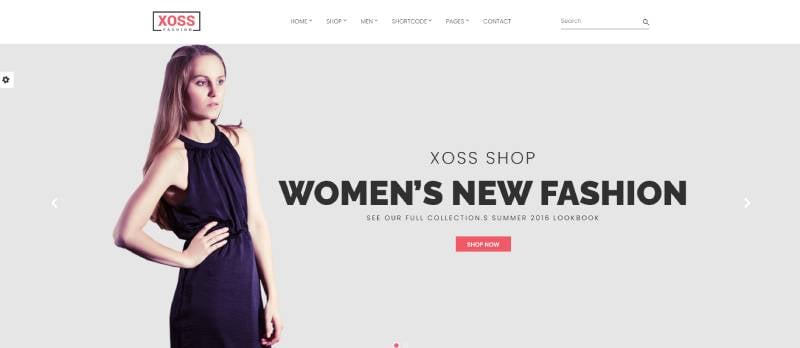 If you're looking for a clean layout, Xoos offers a great template. With two home page designs and plenty of customization options, you can create your fashion website easily. Visitors will be impressed by a large slideshow and a mega menu below it. Smooth transitions and beautiful images will do the rest.
Merier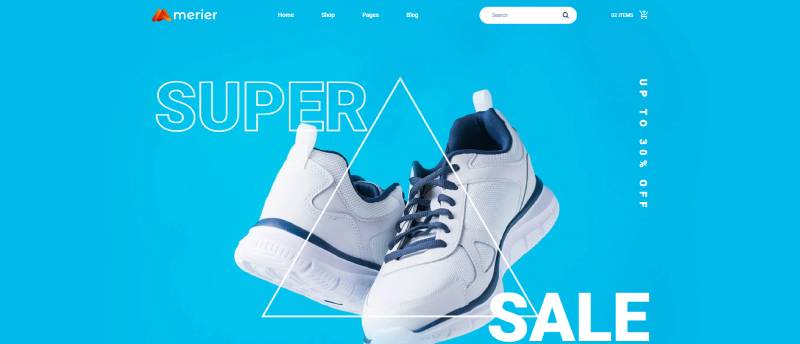 Check out this template based on Bootstrap. It comes with 25 HTML pages, including all the sections you need. Create an online clothing store that looks great on mobile devices and desktops. It has common browsers and retina-ready technology for an outstanding user experience. If you want to share your knowledge, Merier's blog sections will be useful. All in all, this free fashion template will help you create a beautiful site.
Noraure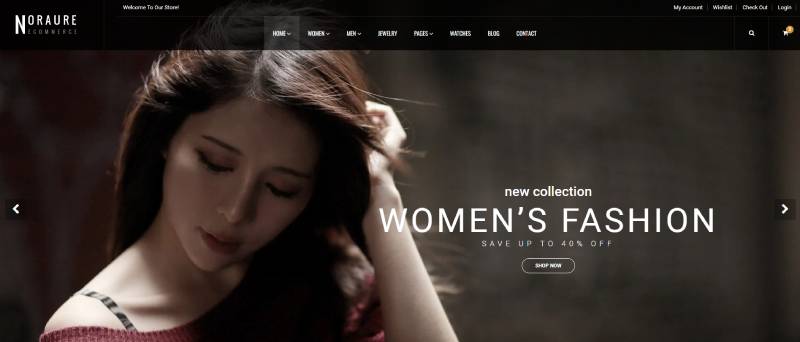 Another bootstrap-based template for fashion websites. It includes several features; Google Web font, six homepages, and Modern Flat design. Moreover, it works well on all browsers, including Safari, Vivaldi, Explorer, and Chrome.
OMBRE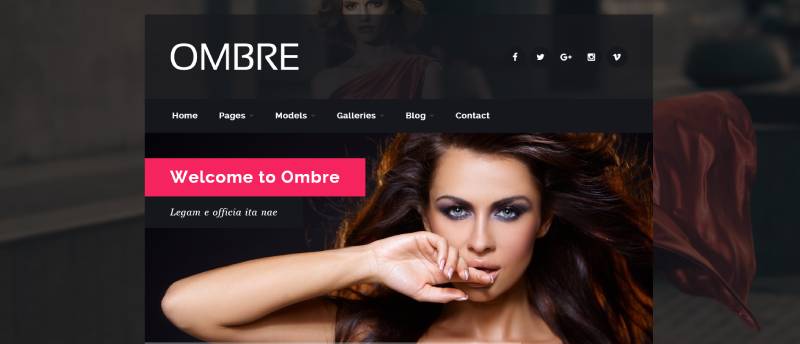 This multipurpose template is based on HTML and works excellent for a model agency or a fashion business.
You can customize it as you like using CSS3. You'll find all the available colors on a CSS file. Moreover, you can do this with just a few clicks.
You can use plenty of images and videos to showcase your work. A masonry grid of up to 5 columns will be perfect for your photos. Finally, you can use a Google map plugin with a map marker on CSS3.
Shofixe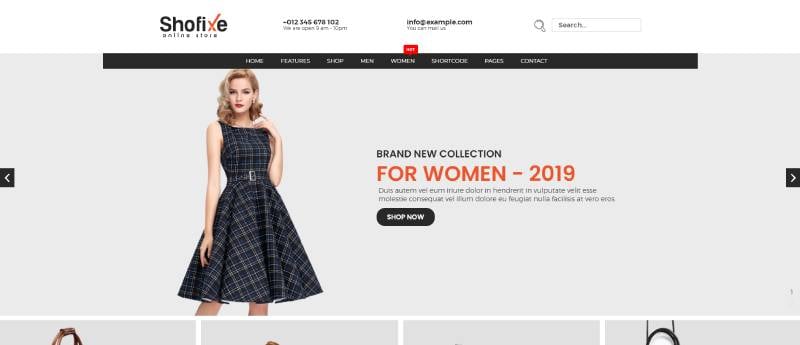 Sell accessories, clothes, and women's and men's fashion thanks to Shofixe. With this template, you can create an elegant website that adjusts automatically to every screen.
Use lots of features including Free Font, Modern Flat design, and 24 home page templates. If you want to prioritize usability, Shofixe works in all browsers.
Empire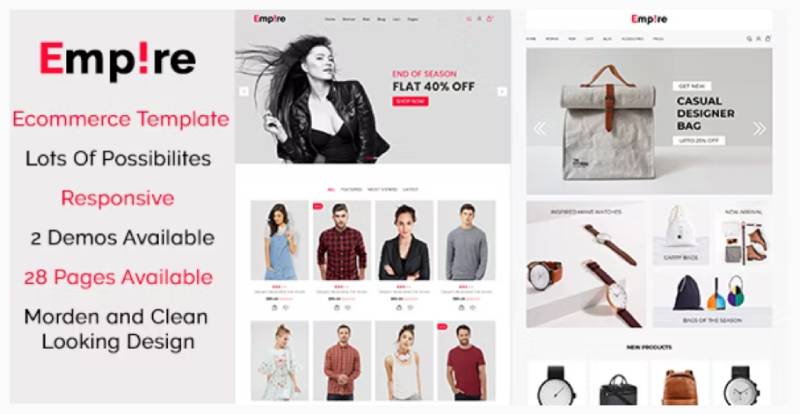 Another responsive solution for your website templates. With this option, you can create elegant layouts that will help you sell online.
Customize any of its two home page alternatives and start promoting your fashion accessories. Also, you can combine different templates and give your site a unique look. All in all, Empire offers lots of eye-catching elements so that you attract more customers. A mega menu and a slideshow are perfect examples.
Moren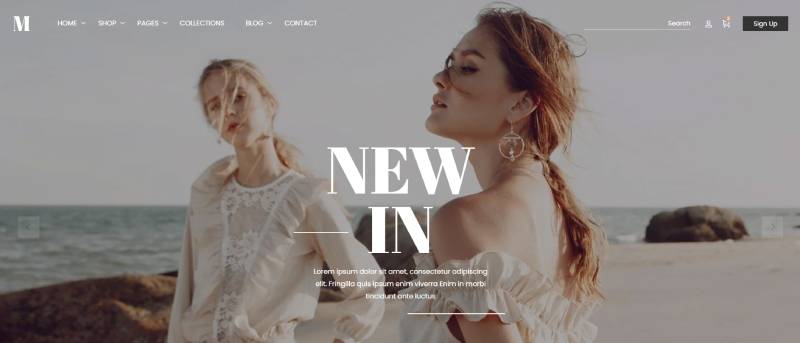 Moren comes fully packed. You'll find seven homepages and over 40 HTML-based pages. Each page has a particular style such as vintage, street-style, or men's fashion.
They use a swiper slider to create a slideshow, thus, Moren gives you a great tool to impress viewers. Also, you'll find advanced features like Clean Markup, Sticky header, Pixel Perfect, and Blazing. For a unique touch, use parallax effects.
Dictate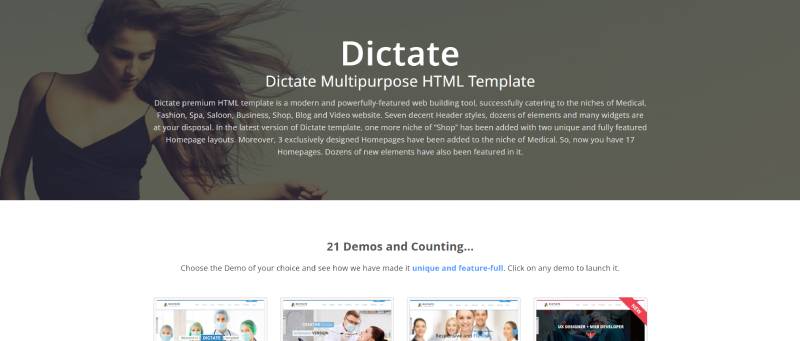 The idea behind Dictate is to create websites related to fashion and health. By choosing this option, you'll have a multipurpose template that adapts to any type of fashion business.
Choose from any of its 15 colors that apply to different niches. There are also four homepage alternatives.
It supports three types of sliders: slice box, camera, and parallax. Moreover, all the graphics and icons are built with retina-ready technology. This means that your visitors will see the best version of your site on all their devices.
Axeman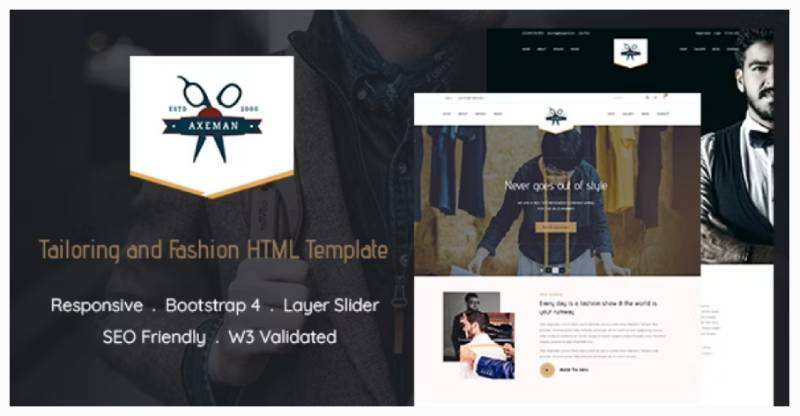 Fashion website templates must be easy to use while offering a nice design. In this case, Axeman is based on Bootstrap4. Thus, you can create websites for all kinds of fashion services. This includes dresses, accessories, clothes, and events.
With Axeman, you can present your content beautifully. In addition, it adapts to every need thanks to its flexibility.
It comes with a 1200px grid system and Google Fonts. Finally, you can change the jQuery settings quite easily.
Za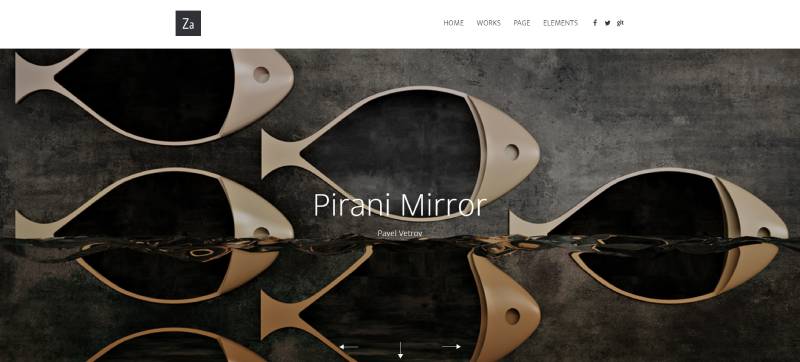 Here is a user-friendly option with plenty of features. Its interactions will make your work look great. Showcase your portfolio to potential partners and clients with this template. Thanks to a JS-based code, interactions are smooth, thus generating an outstanding user experience.
Enjoy a sidebar, three portfolio designs, a shortcode plugin, and more than ten elements. Add videos, images, quotes, and links to highlight your best work.
Lola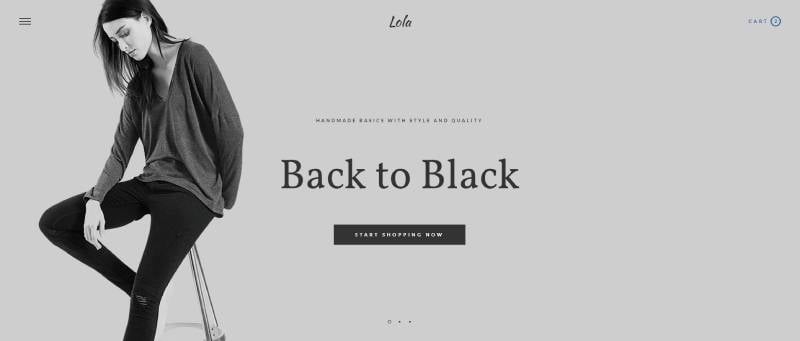 If you want a template with premium features, Lola is the right choice. It meets your needs with elements that adapt to all types of niches. Besides its flexibility, Lola is fully customizable and has a clean design.
You can use Font Awesome, Google Fonts, LESS files, and jQuery. Finally, it's compatible with WooCommerce.
FAQ on Fashion Website Templates
What makes fashion website templates special?
These templates offer a tailored fit for the fashion industry, coming with features and aesthetics that match the style-centric nature of your work. Think of them as the digital equivalent of your storefront. They're pre-designed, saving you time and effort, while still offering the flexibility to express your unique brand identity. All without needing you to write a single line of code.
How customizable are fashion website templates?
Just like your outfits, these templates can be customized to reflect your unique style. You can switch up the colors, fonts, images, and even the layout to make it truly your own. While they provide you with a strong and trendy foundation, there's ample space for your personal touch, helping your brand stand out from the crowd.
Do I need to know coding to use these templates?
Not at all! These templates are designed with ease of use in mind. You can modify them, fill them up with your unique content, and launch your fashion website, all without the need to code. Most platforms also come with a user-friendly, drag-and-drop interface, making it even simpler to design your website.
Are these templates mobile-responsive?
Yes, indeed! In today's digital age, it's crucial that your website looks good and functions smoothly across all devices, be it a computer, tablet, or smartphone. These templates ensure a seamless and stylish browsing experience for your audience, no matter what device they're using.
What features should I look for in a fashion website template?
Look out for high-resolution image galleries, seamless navigation, space for a blog, and social media integration. If you're selling products, e-commerce features and customer support functionalities are essential. A good template should be visually appealing, user-friendly, and serve your brand's unique needs and goals.
Can I use these templates for e-commerce?
Absolutely! Many fashion website templates come ready for e-commerce. You can display your products, manage inventory, process payments, and take care of shipping all from your website. It's like setting up your own online boutique!
How do I choose the right template for my brand?
It's all about aligning with your brand's style and ethos. Consider the personality, aesthetics, and color palette of your brand. Does the template resonate with these aspects? Does it offer the functionalities you need? Explore and experiment until you find a template that feels like the perfect fit.
What does a fashion website template cost?
Prices vary greatly based on design, features, and platform. Some platforms offer free templates, while others might require a one-time payment or a subscription. Regardless, they are a cost-efficient way to create a stunning, professional website without hiring a full design team.
Do these templates support SEO?
Yes, they do. Quality templates are coded cleanly, load quickly, and offer easy navigation, all of which are loved by search engines. They often allow you to add meta descriptions, keywords, and alt text, helping you optimize your website for search engines effectively.
Can I change templates later if I want to?
Certainly! Just as you'd change up styles in fashion, you can switch your website template. If your current template isn't working or your brand's needs evolve, you can always change your template. Be prepared for some reformatting and adjustments, but rest assured, your ideal website is never out of reach.
Final Thoughts on Fashion Website Templates
When building a website, you want to combine usability, design, and functionality. Moreover, in the fashion industry, visual elements need to impress. The good news is that you don't have to be a coding expert to build a nice site quickly. Instead, you can use fashion website templates.
The fashion world is dynamic and requires a solid online presence. This goes for all professions, including models, fashion designers, retailers, and bloggers. Your website must represent your brand's personality and show your work effectively.
This list of fashion website templates can help you build a site that brings you benefits. Furthermore, you can add your own touch and make it unique.
Unlock these templates' potential and impress your visitors. Any of these options will help you build a solid image and stand out in the digital world.
If you enjoyed reading this article about fashion website templates, you should read these as well:
Step up Your Style with These Fashion Website Templates