In the grand universe of WordPress, sliders have taken center stage. They're like the showstoppers of your website, a jazzy slideshow that puts your best content in the limelight.
And guess what? We've got two key players in this game: FlexSlider and Slider Revolution.
The Era of FlexSlider
Let's travel back in time a bit. Not too long ago, FlexSlider was the thing. Web designers all around the globe loved it.
It was like that best buddy who had your back, ready to make your webpages sparkle with cool slideshows.
Welcoming a New Revolution
But then entered a fresh face on the block: Slider Revolution. And boy, did it shake things up! This wasn't just another player.
It was a game-changer, a whirlwind of features that made designing websites even more exciting.
The spotlight suddenly shifted, and everyone was talking about one thing: FlexSlider vs Slider Revolution.
The Big Showdown: FlexSlider vs Slider Revolution
So here we are, standing on the brink of a big showdown. But this isn't your typical action movie face-off. It's a clash of features, ease-of-use, performance, you name it! And trust me, I've been on both sides, and I'm going to give you the scoop.
Stay with me as we delve into this showdown, dissecting the strengths, the weaknesses, and everything in between. Let's see who truly shines in the battle of FlexSlider vs Slider Revolution.
The Old FlexSlider

Step into my time machine as we rewind back to when FlexSlider was the main squeeze in the WordPress world.
It was like the trusty old pickup truck. Nothing flashy, but it got the job done, right? You could slap your images onto it, and boom, they'd slide across your screen like magic. It was basic, but sometimes, basic is all you need.
The Highs and Lows
Like any good movie, the story of FlexSlider had its ups and downs.
Let's talk about the highs first. FlexSlider was simple. I mean, even my grandma could probably figure it out. It had a neat, easy-to-digest interface, and it did one job: make slideshows. It did that job well, with just enough features to make your site look slick without overwhelming you with options.
But let's not beat around the bush here; there were some low points too. It's like when you've had the same car for years. It runs fine, but you start to notice the little things. Maybe it's a bit slower than you'd like, or the radio doesn't work quite right.
With FlexSlider, those quirks started creeping in. Design limitations, performance issues – they were like tiny pebbles in your shoe that you just couldn't shake out.
So the whispers started – was there something better out there? Cue dramatic music and enter Slider Revolution.
FlexSlider vs Slider Revolution: A New Chapter Begins
With the entry of Slider Revolution, the plot thickened. The comparison was inevitable: FlexSlider vs Slider Revolution.
Suddenly, the limitations of FlexSlider were thrust under the spotlight. Users started itching for more. More features, better design, smoother performance. And that's exactly what Slider Revolution promised.
But we're getting ahead of ourselves here. We'll dive into the sea of Slider Revolution later.
The Superior Alternative – Slider Revolution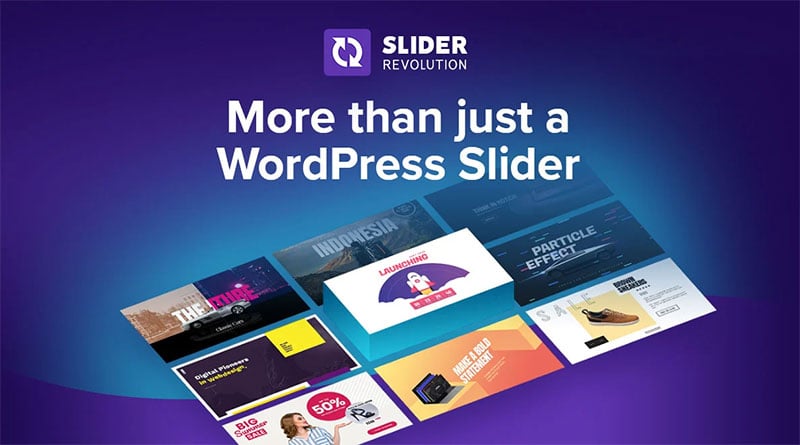 So, we've left the comfort zone of the old FlexSlider, and here we are at the dawn of a new era: Slider Revolution.
Picture walking into a sci-fi movie. There's that spaceship with all the fancy buttons and holographic controls. That's what Slider Revolution felt like when it first came into the scene. It was this shiny, sleek machine with all the bells and whistles, ready to take us web designers on a ride into the future.
The Game Changer in the World of Sliders
Let's get real. The key to winning this showdown – FlexSlider vs Slider Revolution – was always going to be about bringing something new to the table. And Slider Revolution did just that.
Where FlexSlider was a steady horse, Slider Revolution was like a wild stallion. It packed a punch with features that transformed simple slideshows into works of art. We're talking 3D layers, animation settings, video backgrounds – the works.
What Makes Slider Revolution Superior?
Okay, we've talked the talk. Now, let's walk the walk. Let's break down why Slider Revolution is becoming the poster child for sliders.
It's User-friendly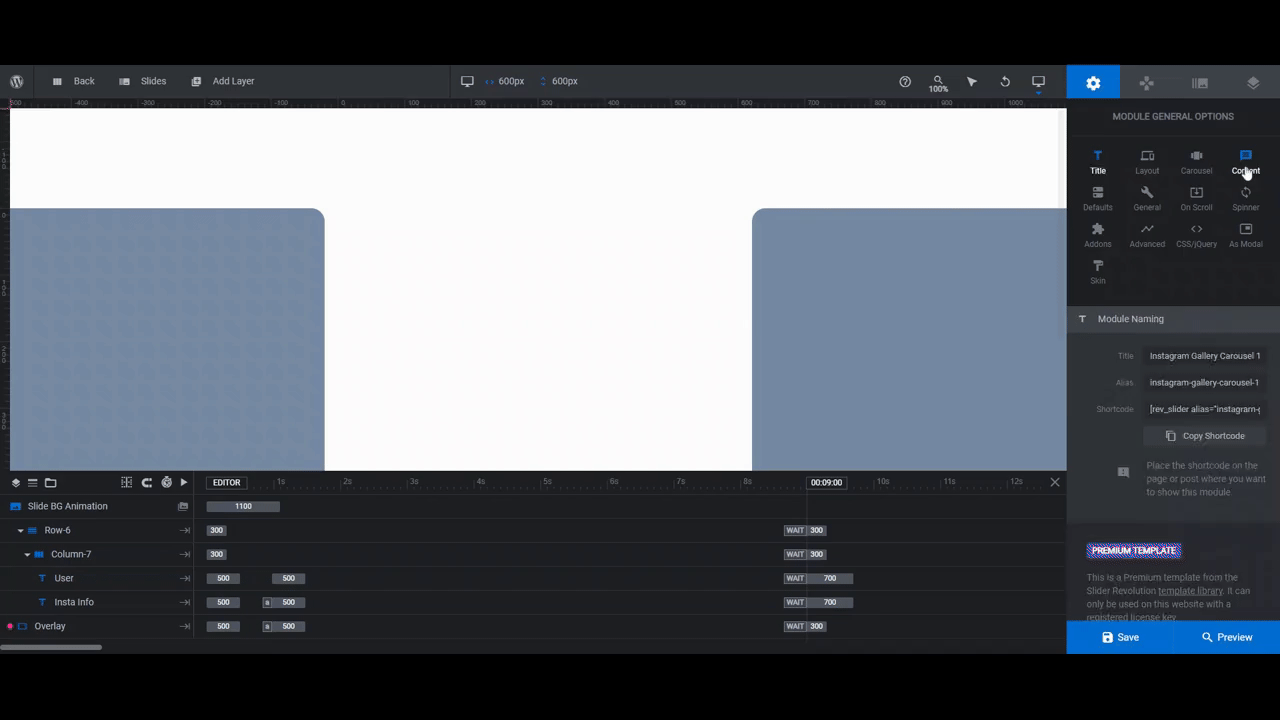 Despite all its features, Slider Revolution is a breeze to navigate. You don't need to be a tech wizard to figure it out. Even if you're a newbie, you can still create some stunning slides with a few clicks. And if you can't, have you seen how extensive is the help center?
High on Functionality and Design
It's not just about having a bunch of features. It's about what you can do with them.
Slider Revolution brings your website to life, transforming it from a static page to an interactive experience.
Performance? Check!
It's fast, efficient, and gets along with other WordPress plugins.
In the performance department, it definitely scores a few brownie points in the FlexSlider vs Slider Revolution comparison.
Support and Resources
Ever got stuck and wished there was someone to help? Well, Slider Revolution has got you covered.
Its dedicated support and resource pool make troubleshooting a cakewalk.
Here are some templates that Slider Revolution has
These are just a few of many.
Portal Effect Hero Slider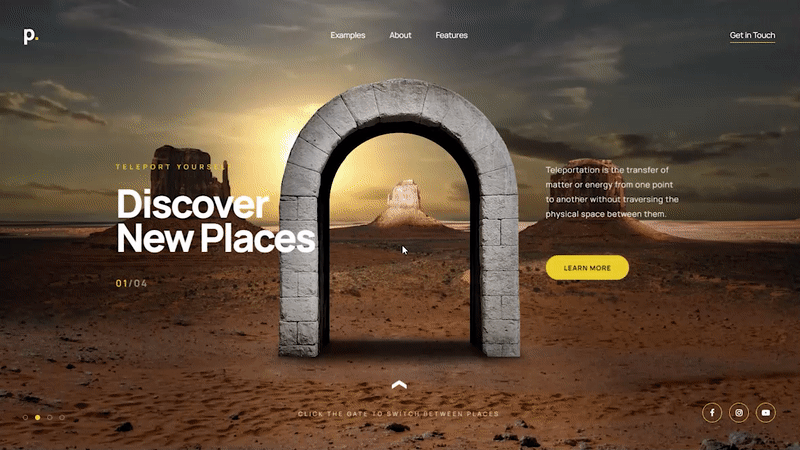 Furniture Store Isometric Slider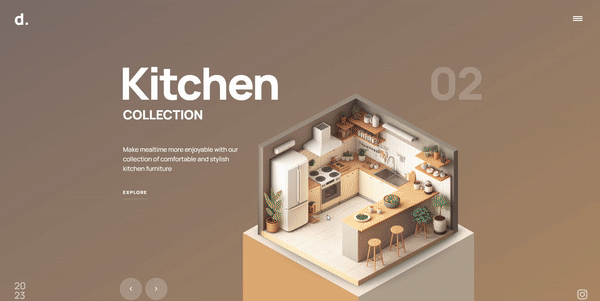 Solar System Showcase Slider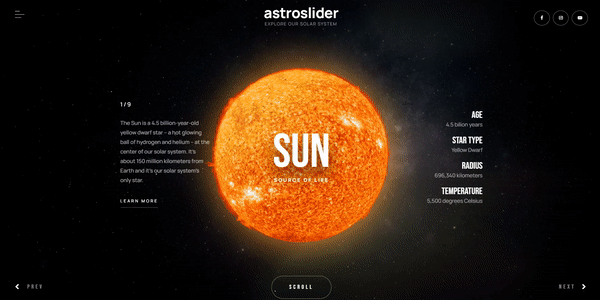 Delicious full width slider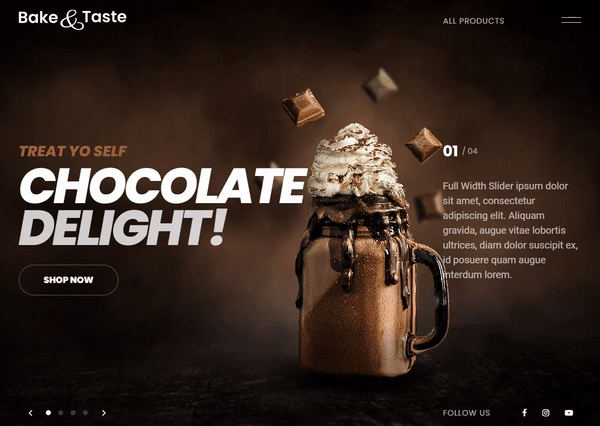 Coffee Shop Split Screen Slider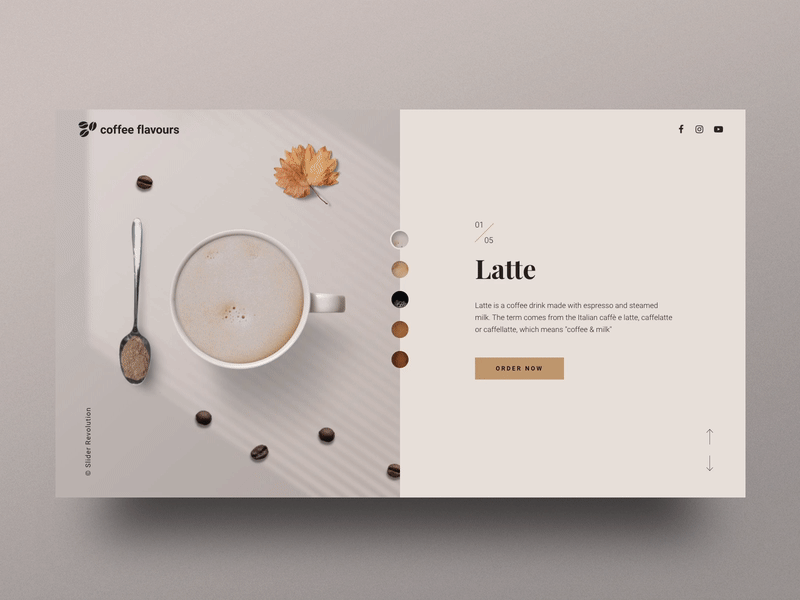 App website template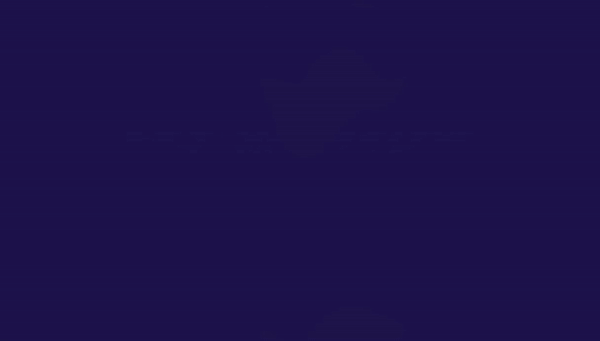 Landing Page Builder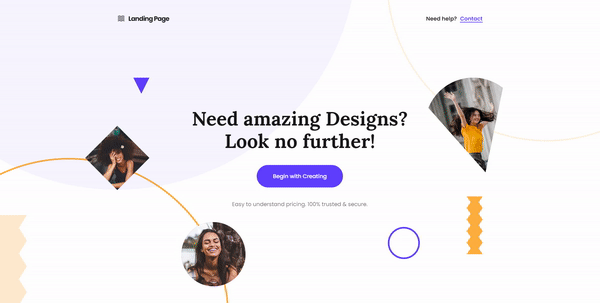 FAQ on Slider Revolution vs FlexSlider
How do Slider Revolution and FlexSlider differ from each other?
Slider Revolution and FlexSlider are both solid tools for crafting sliders, but they're not cut from the same cloth. Slider Revolution is a power player, packed with flashy animations and fancy visuals. It's like a Swiss Army knife for sliders. FlexSlider, on the other hand, is a lightweight champion, priding itself on simplicity and speed. Still, if you're after more dazzle and finesse, Slider Revolution is the way to go.
Is Slider Revolution easier to use than FlexSlider?
Indeed, it is. Slider Revolution has a sleek, intuitive interface with a drag-and-drop editor, so even newbies can feel like pros. FlexSlider, while user-friendly, requires some coding chops to make the most out of it. So, in the ease-of-use department, Slider Revolution takes the win.
How do FlexSlider and Slider Revolution stack up price-wise?
FlexSlider is free, which is great if you're running on a tight budget. Slider Revolution, however, comes with a price tag, but it gives you a lot more bang for your buck. The extra features and superior support you get with Slider Revolution make it worth every penny.
Which tool offers more customization options?
When it comes to customization, Slider Revolution is the undisputed champ. It offers a cornucopia of templates, layers, and animations, giving you virtually endless possibilities to create your masterpiece. FlexSlider is more straightforward, doing a solid job without all the frills. So, if you like having loads of options, Slider Revolution is your best bet.
Which of the two tools is more mobile responsive?
Both Slider Revolution and FlexSlider perform well in the mobile responsiveness arena. But Slider Revolution steps it up a notch with advanced options to tweak your sliders for different devices, ensuring a flawless look across all screens. While FlexSlider does a decent job, Slider Revolution's capabilities are more expansive in this area.
How does Slider Revolution compare with FlexSlider in terms of site speed?
FlexSlider is pretty speedy, being the more lightweight of the two. But Slider Revolution isn't a slouch either. They've rolled out performance optimizations like smart loading, so your site remains zippy even with all those cool features. So yes, while FlexSlider is quick, Slider Revolution doesn't lag behind.
Can Slider Revolution handle more complex tasks than FlexSlider?
Definitely! Slider Revolution is a beast. It's not just about sliders; it's an all-out content creation toolbox. It has add-ons for particle effects, typewriter effects, and even full-site sliders. FlexSlider, in contrast, is primarily for basic sliders. So, when it comes to tackling big, complex projects, Slider Revolution is your go-to tool.
How do the support services of Slider Revolution and FlexSlider compare?
Slider Revolution offers premium support to its users, with a dedicated team ready to help you out of any pickle. FlexSlider, being a free tool, leans more on community support. While both types of support can be useful, having a professional team at your disposal like with Slider Revolution is a huge advantage.
Does Slider Revolution offer better updates than FlexSlider?
Indeed it does. Slider Revolution frequently releases updates, loaded with fresh features and improvements. FlexSlider updates less frequently and the updates are often smaller in scope. If you're the kind of person who likes to stay ahead with the latest tech, Slider Revolution is a smarter choice.
Are Slider Revolution's features superior to those of FlexSlider?
Absolutely. Slider Revolution comes loaded with high-end features that can make your sliders stand out. It's got animations, effects, layers, and so much more. FlexSlider keeps it simple and does a good job at it. But if you want a slider tool that pulls out all the stops, Slider Revolution is the one.
Ending Thoughts on Slider Revolution vs FlexSlider
Slamming down the final verdict, we're crowning Slider Revolution as our undisputed champ in this FlexSlider vs Slider Revolution match-up.
Check it, Slider Revolution hits high scores for its slick, adaptable features. It's got a sensational user interface that feels smoother than fresh ice cream on a hot summer day. You've got your own sandbox where you can build the coolest, snazziest slides, totally customizable to your vibe.
And let's not forget, it's got dazzling visual effects that make your site pop. Imagine fireworks on New Year's Eve, yeah, that's the kind of visual party we're talking about.
Sure, FlexSlider ain't bad. It's got its own charm, but it's kinda like comparing a cozy little coffee shop to the ultimate theme park. Both are good in their own right, but one's simply more thrilling.
So, what's the bottom line here? In the heart-racing bout of FlexSlider vs Slider Revolution, Slider Revolution takes the gold. It's got the wow-factor, it's easy to use, and honestly, it's just more fun.
Meet the Superior Alternative to FlexSlider in WordPress