They say that less is more, and the expression holds true. Especially in a visual experience, like a website, people prefer simple over gaudy.
With a website, having less information to process helps people to enjoy their visit more because they can more easily find what they need. Without a lot of distractions and clutter, visitors can better appreciate the content of the website. This will keep them from navigating away to another site and make them more likely to talk about your website with others. So how do you create simple website templates?
One key thing to keep in mind is that your design should be clean and crisp. This doesn't mean you have to sacrifice creativity, but the message you want to get across should be clear and easy to identify.
Listed below are some examples of website templates to help you get started. These HTML website templates are great tools if you are a beginner. All the HTML website templates on this list will help you achieve great results and speed up your website's design process. By using one of these ready-made simple website templates, your website will be up and running in no time.
Simple Website Templates To Check Out
Visual Design One-Page Portfolio Template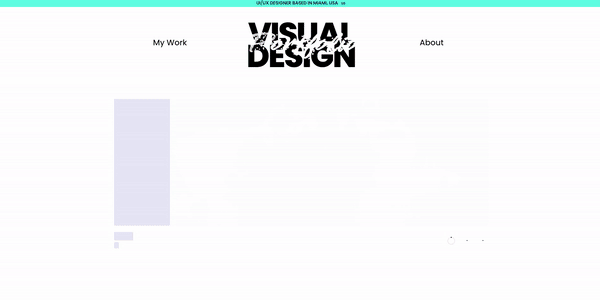 Elevate your creative projects to new heights with our ready-to-use one-page portfolio template. Professionally crafted and elegantly designed, it provides a seamless platform to present your work with style. It's not just a template; it's a dynamic canvas that empowers your creativity.
Discover the remarkable capabilities of Slider Revolution and transform your digital portfolio into a true reflection of your talent and ingenuity. Step into a world where your work shines, showcasing your skills in a captivating and authentic manner.
Real Estate Showcase Slider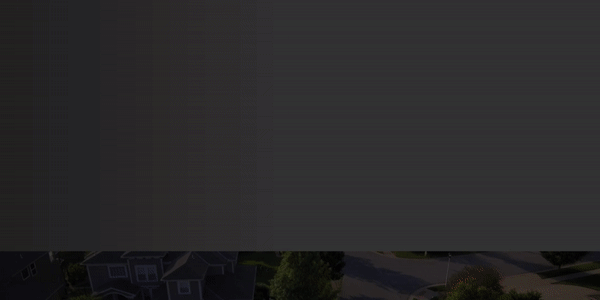 Present your client's real estate offerings with a polished and persuasive presentation using this sleek Slider Revolution template.
Landing Page Builder One Page Website Template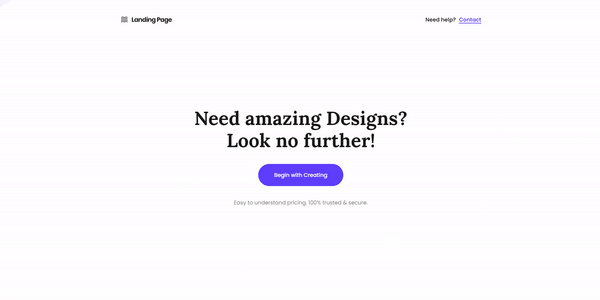 Skylith
You get to decide how minimalistic you want your website design to be. If your goal is to be as minimal as possible, this website template can help you achieve that.
You start out by choosing from more than 30 different pre-designed demo pages. Depending on the purpose of your site, you can choose one that fits. Some demos are designed for a specific field, like an online store or photography website. If you want to get creative, you don't have to stick to the recommendations for your website category. You can always choose a template intended for something else and adapt it to fit your website.
SIMPL
This premium HTML website template is both clean and modern looking. You can adapt it to a wide range of businesses. Only free fonts are in the design, and the whole template is pixel-perfect. It is a responsive template, perfect for whatever you need.
SIMPL has a unique single page layout and a responsive design that looks amazing on any device. You get access to unlimited color schemes and unlimited sections. A responsive slider design is included, along with a JQuery Version Revolution Slider worth about $12.
Prime
This is a minimal website template designed to showcase your products. Prime fits any business website, but you could also use it for a blog or personal portfolio just as easily. The well-written code easily integrates Google Maps.
Other features include:
Minimalist and Simple
Fully working contact form
Full completed HTML theme
Valid XHTML
Artistas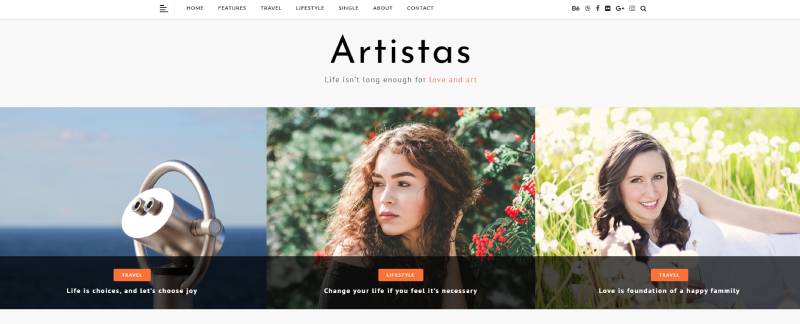 This is a beautiful website template with a modern design. It would work well for a lifestyle or travel blog, or a fashion blog. Thanks to the minimalist design, your work takes front and center. It is also cross-browser compatible with Chrome, Safari, Firefox, Opera, and IE9+.
Other special features include:
Social share buttons
About Me widget
Custom Instagram widget
Featured area
Slider
Custom widget for recent posts
AF.
This template has a clean, modern design. It is also a responsive template and well organized, so you can customize it the way you want.
Some of the best features of this website template include:
Clean code structure
Fully responsive and mobile friendly
Bootstrap framework
Coded for SEO optimization
Masonry portfolio
Burger overlay menu
Retina ready
Simple Box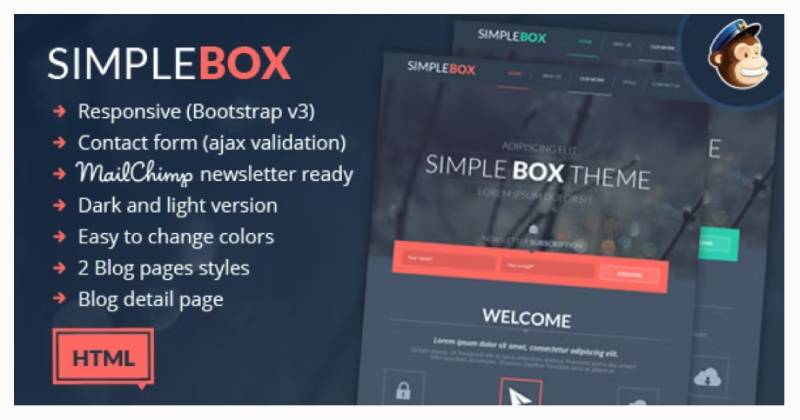 This multi-purpose HTML website template features several layout skins and color schemes. There are Ajax contact forms and several home page variations. The responsive template is based on bootstrap v3.
Over all, this is a great option of a one page website template perfect for:
Personal portfolios
Company profiles
Photo galleries
Creative crporate
Apps corporation
Organizations
Communities
BookMarks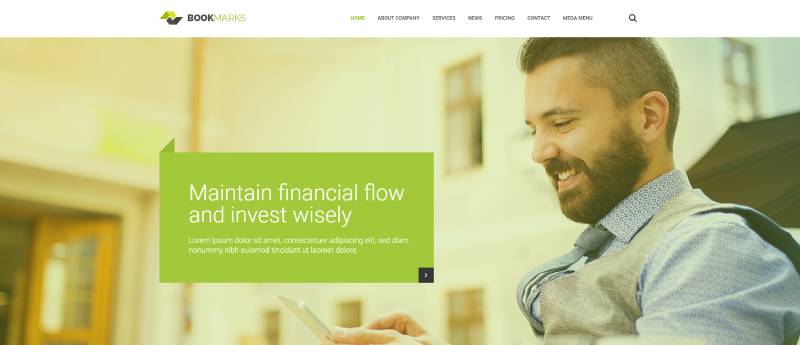 This is a variation on a Themefire PSD template. On this website, you can find information about the PDS files and more information on the HTML website template.
The template is retina-ready and fully responsive designs make the website template look amazing on any device.
The smooth, subtle animations give your website a cool, unique feel to it. The one page website template is perfect for small businesses.
HONEYED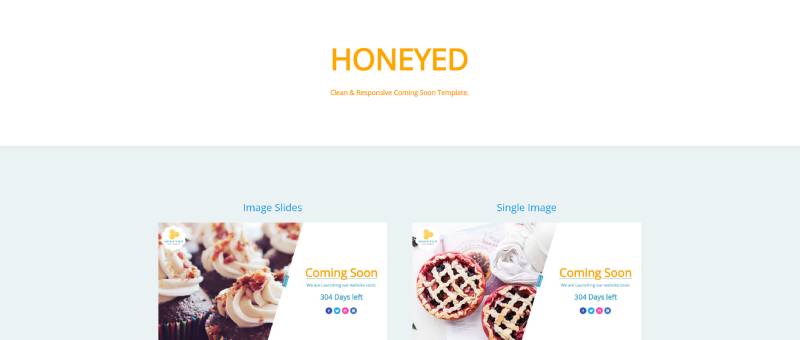 Honeyed is another simple website template with responsive design and unique design features. The resolution looks great across all devices.
This website template features:
Support for all major video formats
YouTube full screen template
Vimeo full screen template
Full screen HTML5 templates
Working newsletter forms include PHP
Daily countdowns
CARPLUS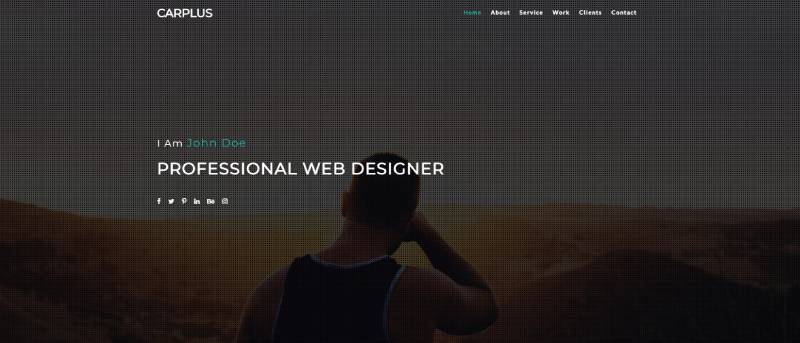 This one page Bootstrap template is a great option for personal or portfolio websites. Use this website template for your resume, portfolio, or CV. The code for this template is clean.
Besides HTML5 validation, this template contains extensive documentation. It also includes a working contact form. In addition, the website template is compatible across browsers.
Better
The fresh responsive designs of this template make it perfect for creative agencies and corporate business websites. Built with the latest Bootstrap framework, the fully responsive design gives an optimal user experience on any device. It also includes JQuery and CSS3 Animation. Finally, this website template integrates well with Google maps and Google fonts.
Luxury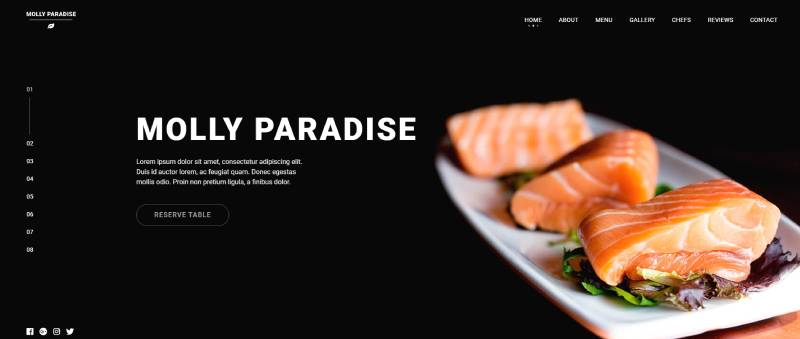 Here is a responsive HTML5 and CSS3 Template. It is an HTML5 full screen, one page template. This makes it the ideal solution for portfolio and personal websites. It's also well suited to small businesses, like restaurants. Load the page automatically with jQuery instead of refreshing it.
Features of this website template include:
Unique structure
Portfolio gallery
Highest performance optimization
jQuery page loader, no refresh
0 W3 errors
Ajax Form
Ajax contact form without refresh
Parallax Animation effect
Professionally made, responsive HTML5 and CSS3
Phoenix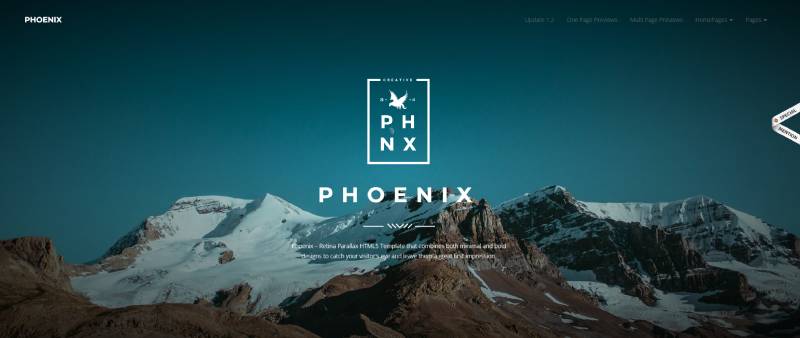 Phoenix is a multi-purpose website template. It is the perfect starting point for a freelancer or a portfolio. It is also a great option for a small business website.
The template is multi page and fully responsive. It is a bootstrap template built on the Bootstrap3 framework. With Phoenix you get a lot of options for sections, a full screen video background, a full screen parallax slider, and more.
You also get access to a "Coming Soon" page. This page includes a countdown. Phoenix also includes a 404 error page and an external page for your other projects.
Deeds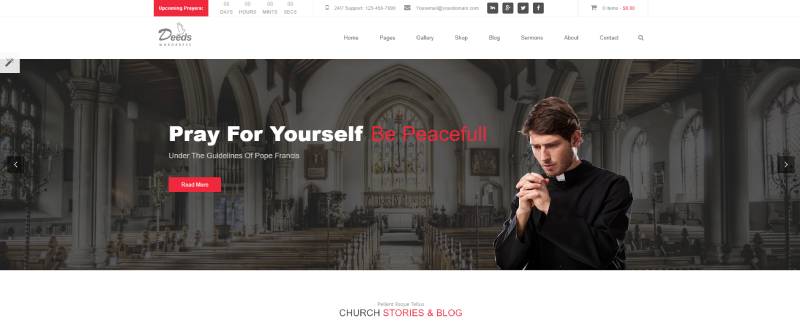 If you want to build an eye catching, innovative website, this HTML website template is a perfect starting point.
There are seven built-in homepage styles. The novel header styles can change into a sticky header, and two of the gallery pages come with multiple columns. It is cross-browser capable and has built-in SEO features. The coding itself is lightweight and error free.
This is the perfect template for:
Organizations
Charities
Churches
Fundraisers
Non-profit
Donations
Foundations
Shopo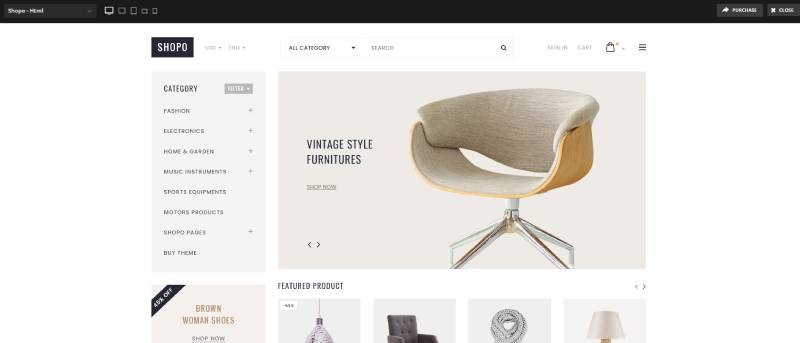 This simple website template includes a vertical menu. This makes it great for a website with an online store.
Features of Shopo include:
Touch friendly for mobile devices
Cross-browser compatibility
Responsive retina ready
Useful custom blocks
Responsive On and Off modes
Fluid product grid
Over 300 Google Fonts
Unlimited color options
Tancho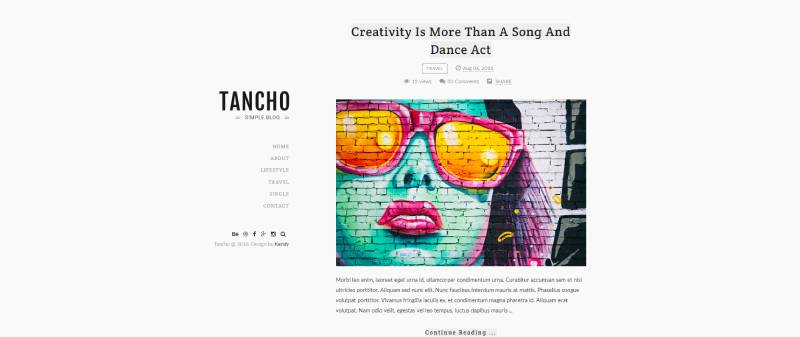 If you are a creative designer, you will love the Tancho website template. The clean design and minimalistic layout are elegant. The template is fully responsive and looks beautiful on any device.
Features:
Five homepage styles
Sticky header
404 page
Google fonts support
Unlimited color options
The Copywriter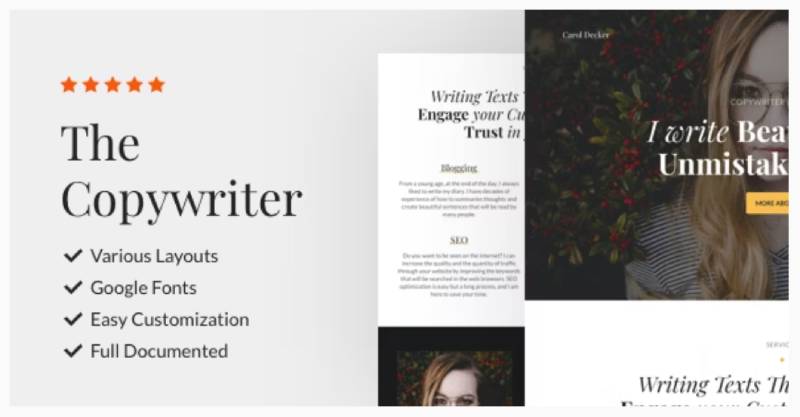 Simple website templates follow the concept of less is more. The minimalistic design of the copywriter website template is easy to use and professional looking. The code is clean, and with just a bit of information, you can get your website up and running in no time.
The theme is also fully responsive and retina ready. It is also compatible with Google fonts so you can choose the font that suits your design.
Mileno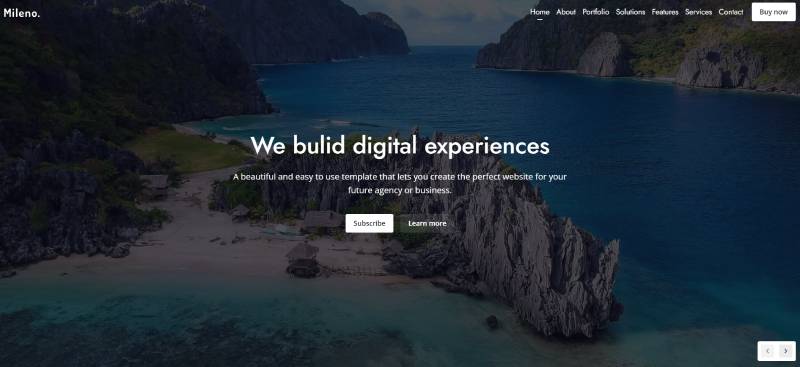 This fully responsive, simple website template is another wonderful option for business, agencies, or portfolio websites.
Some of the best features of Mileno are:
43+ HTML template files
Bootstrap 4.5.3 compatible
W3C valid HTML
AJAX Subscription Form
SCSS files
Mailchimp integrated
Responsive design
Over eight global backgrounds
Four different background styles
Machli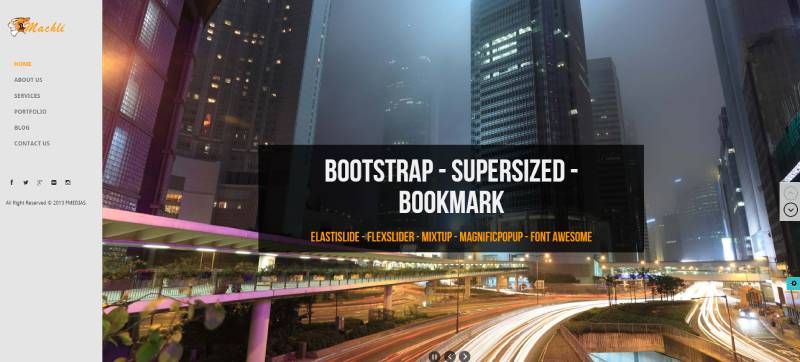 This bootstrap template includes a normal version, and a one page template. The template color can change easily by editing color-light.css and color-dark.css. Machli is completely responsive and retina ready. It also views pixel-perfect in retina devices like iPhones and iPads. It is the perfect option for portfolios, agencies, fashion websites, creative studios, and corporations.
Mite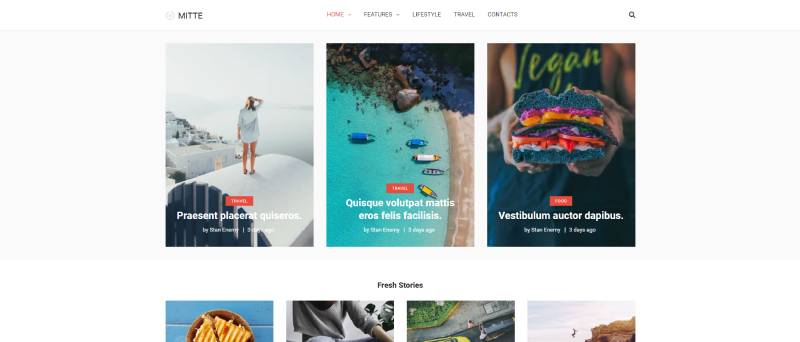 Mite is a blog and magazine website template. It gives the impression of elegance, while still being a trendy, simple website template. Mite's minimalistic design makes it well-suited to magazine and blog websites. It is also an excellent design for a studio or a personal page. The content of the template is based on the bootstrap system.
Here are some of the key features of Mite:
Minimalistic and simple
Smooth CSS3 animations
Bootstrap 4
Working contact form
Retina ready and responsive
Google maps
Gumo
This is a high-quality simple website template. With a minimalistic approach to the website, it gives visitors a chance to focus more on your work.
They optimized the template for mobile devices and it is also SEO optimized so you get found first in a google search. It also comes with multiple page options.
Here are some of the best features Gumo offers:
Fully responsive
Gumo Lightbox – 1.0 – ThemeVillain exclusive
HTML5
Grid portfolio
Grid system
Google fonts
Neue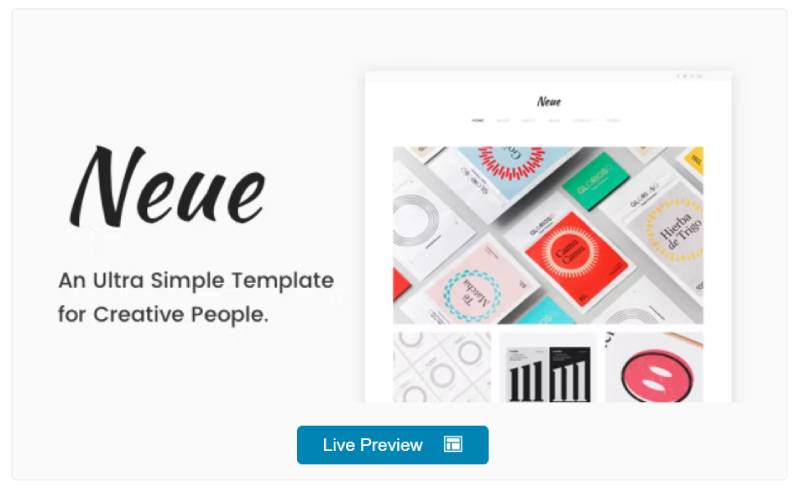 Here is a minimalist, easy-to-use portfolio template. It is perfect for creative websites, and it's 100% responsive, so it works great on all devices. It is built with HTML5/CSS3 on the Bootstrap framework.
Highlights of Neue include:
Ultra simple
Minimalist
Bootstrap
Responsive
Style Guide
Working Contact Form
Impresso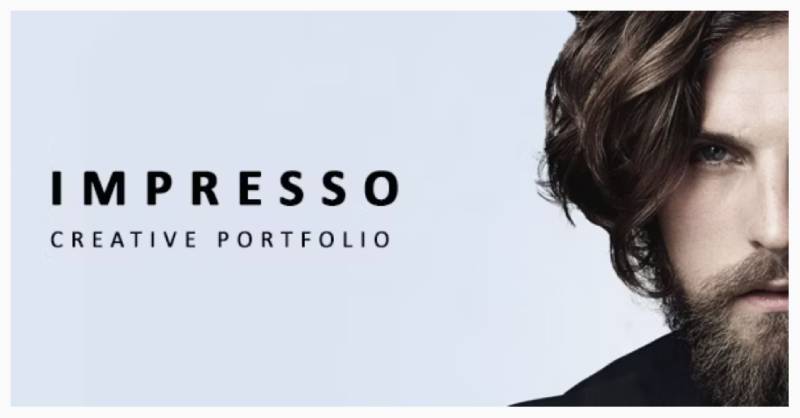 Here is a premium simple website template for portfolios. The design is fully responsive and easy to customize. The bootstrap framework is the basis for this template.
Some great features of Impresso are:
Modern, clean design, multipurpose to adapt to any kind of project
Fully responsive
Innovative sliding experience
FontAwesome
Working AJAX contact form
Ajax loaded portfolio
SimpleD
As the name implies, this is a website template well suited to any web application project. The pages include the basics, so it is easy to set up the way you want.
Some of the key elements of SimpleD include:
Unique, clean and modern design
Clean code
Fully responsive
Easy to customize
Moveable effect
Hover effects
UI Element and Charts module
Built with HTML, Sass, Gulp
Kelly
If you are looking for simple website templates for creative designers, Kelly is a great option. For website templates to be most effective, they should be fully responsive and have a clean, simple layout. Kelly meets this criteria. The website templates look great on all mobile devices.
Here are some of the outstanding features of Kelly:
Four different Home Pages
Sticky header
Unlimited color presets
Support Google Fonts
Responsive
404 page, Documentation detail
Font Awesome Icons
HUD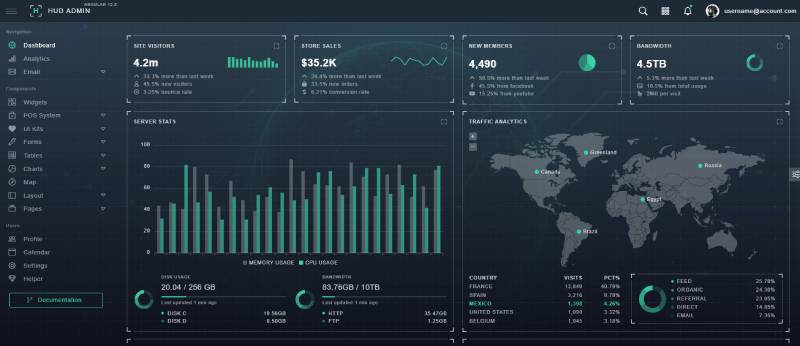 This HUD style admin template is the first of its kind, built on the Bootstrap 5.3.0 framework. The design concept is clean and neat. It bundles with many third party plugins, which makes it useful. The widget is reusable as well.
Here are some features of HUD:
Super clean design
FontAwesome Icons with 2,020 icons
Built-in POS System UI
Angular 15 ready
SCSS variable control
Extended Bootstrap 5 UI components
Outstock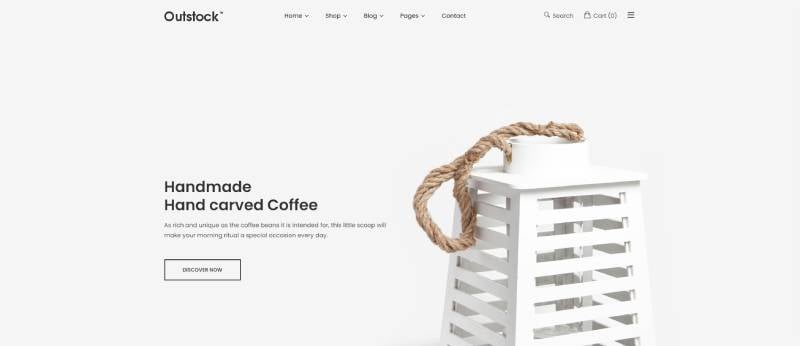 Simple website templates like Outstock are a beautiful example of clean, minimalistic website templates. This ecommerce template is great for an online store or any website that sells products.
The Vue Nuxt 3 file design is on grid and can easily convert into responsive WordPress, WooCommerce, Shopify, Magento, Opencart, Joomla, Drupal, and others.
Here's what you should know about the features of Outstock:
Flat, modern and clean design
100% Responsive
SEO on-page optimized
Retina ready
Typescript
js 3
Pinia
Nuxt 3
VeeValidate
SASS CSS
FAQ on simple website templates
What is a website template?
A website template is like a pre-made blueprint for a website. Imagine buying a model home that's all set, you just need to add your own furniture. That's what a website template does. It comes with all the design elements pre-established: layout, color schemes, navigation, even placeholder content. All you need to do is customize it with your own content and personal touches.
Why should I use a website template?
Think about saving time and money. Website templates are a fast and cost-effective way to get a website up and running. No need to hire a fancy designer or learn all that confusing code. And the best part? Most templates are customizable, so you can still make it look and feel like your website.
How customizable are website templates?
Quite a lot, actually! Think of a website template as a starter kit. You can change colors, fonts, images, and sometimes even the layout. This gives you a solid foundation to build on, but still leaves room for you to inject your brand personality and make the website uniquely yours.
Are website templates responsive?
Absolutely! A responsive website adjusts its layout based on the device it's viewed on. Given how many people browse on their phones these days, having a responsive site is a must. Most modern website templates are designed to be responsive straight out of the box.
Can I use a template for an e-commerce site?
Sure thing! Many website templates are specifically designed for e-commerce. These templates come with built-in features like shopping carts, product catalogs, and payment gateways. It's like having a storefront ready and waiting, you just need to stock the shelves.
What is HTML and CSS in website templates?
HTML (Hyper Text Markup Language) and CSS (Cascading Style Sheets) are the building blocks of web design. HTML defines the structure and content of a web page, while CSS sets the style and layout. When you use a website template, the HTML and CSS coding is already done for you.
How do I install a website template?
It's pretty straightforward. Once you've chosen a template, you'll download it and upload it to your web host. Then, you replace the placeholder content with your own. Each template provider should give detailed instructions on how to do this, so don't stress!
Will my website look generic with a template?
Not at all! While the basic design is shared with others who use the same template, the customization you do makes it unique. Remember, it's your content, your images, your brand colors and style. No two customized templates will look exactly the same.
How often should I update my website template?
Well, it depends on your needs. But generally, you should keep an eye on design trends and user behavior. If your site starts to look dated, or if it's not meeting your users' needs, it might be time for a refresh. This could mean updating your template or switching to a new one.
Can I change my website template later?
Absolutely! Just like moving houses, you can move your website to a new template. The key here is to ensure that your content is structured in a way that it's easy to migrate. Some platforms make this super easy, while others might require a bit more work. But don't worry, it's totally doable.
Conclusion on simple website templates
A simple website template can offer a fresh take on web design. The goal is to create a website that stands out in a crowd, and simple website templates help you do that.
A clean, minimalistic approach to web design allows the main elements of a website to stand out. As a result, the website is easier to navigate and visitors enjoy the experience more. A simple website template combines these elements.
Regardless of the kind of website you want to create, these simple website templates can help you create a visually stunning website with a powerful online presence.
If you enjoyed reading this article about simple website templates, you should read these as well:
Simple Website Templates That Will Make Your Site Stand Out