Twitter has become one of the most popular social media platforms. It seems that the idea of writing your thoughts in only 280 characters is very appealing.
This is the only social media that imposes such a limit, but it doesn't seem to be a problem. On the contrary, influencers find an opportunity to be creative and sharp.
If Twitter is an important part of your marketing plan, then you may need a solution that automates some of the processes.
So, why not start with your WordPress site? There are many Twitter WordPress plugins to help you get the best of these two worlds. Thus, you can send traffic back and forth, feeding both platforms.
Take a look at these top picks for Twitter widget WordPress plugins. After reading this article, you'll be closer to finding the option that best suits you.
Why use a Twitter plugin on your WordPress website?
First, we should establish why we should use social media platforms.
Although the answer may seem simple, it's not always that obvious. Many SSMM efforts fail due to a lack of clear objectives.
A Twitter account, for example, can help you attract new visitors. This platform is a great source of traffic outside search engines.
Second, social media is interactive. Your followers can get to know more about you and your brand on Twitter.
They also have the option to react with likes, retweets, comments, etc.
This is where your WordPress website comes in. This integration can be beneficial in many ways, especially in relation to cross-sharing.
Here are some things you can do with a Twitter plugin for WordPress:
Publish your latest blog post on Twitter. This ensures that your audience sees all your new content.
Display tweets on your WordPress site. Some plugins let you include it in the footer, sidebar, or as a widget.
Add your avatar and direct links to your Twitter account.
Even though you may not need all these features, it's good to know they are available.
Next is a list of the best Twitter plugins. This will help you to identify their advantages and drawbacks.
Best Twitter WordPress plugins
The best out there: Essential Grid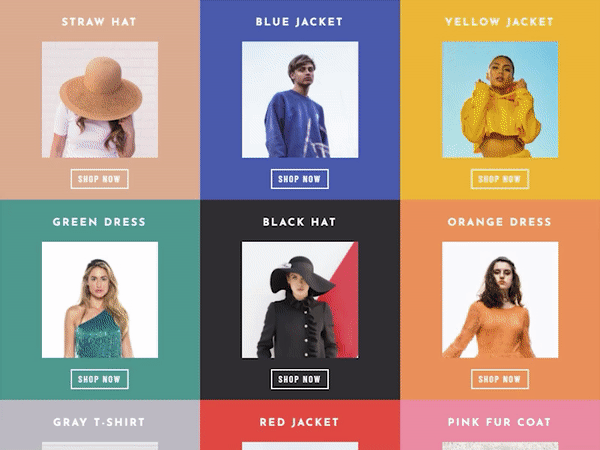 Essential Grid is hands down the best in the game. If there's one plugin that would make your website better more than others, it's this one.
Essential Grid lets you display your images in a gallery format, whether from the WordPress gallery, social media, or elsewhere.
The attractive, user-friendly interface makes customization and selecting your format tasks straightforward.
You can use images or add WordPress content, such as blog posts or other custom post types (including WooCommerce products). Also, you can connect to external services such as:
The visual skin editor creates gallery item layouts. For instance, when creating a gallery for WooCommerce, you can include:
Product price
Add-to-cart button, and more
And that's is not all. Once you get a license, you have access to quick FAQs and video tutorials that will walk you through the process of making your website look amazing with Essential Grid.
Key Features
Integration with other plugins such as WooCommerce
Multiple gallery layouts, including a template library with 50+ starter grids
Image, video, and audio galleries
Galleries from posts or custom post types
Create galleries from many different sources
Galleries from dynamic sources, including Instagram, YouTube, Vimeo, Twitter, Flickr, SoundCloud, and more
Here's a glimpse of what you can do with Essential Grid:
Present your blog posts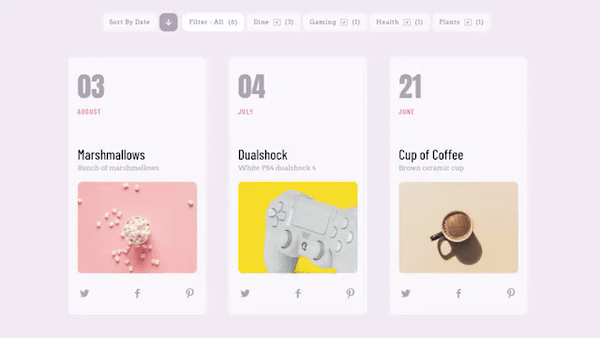 Showcase your portfolio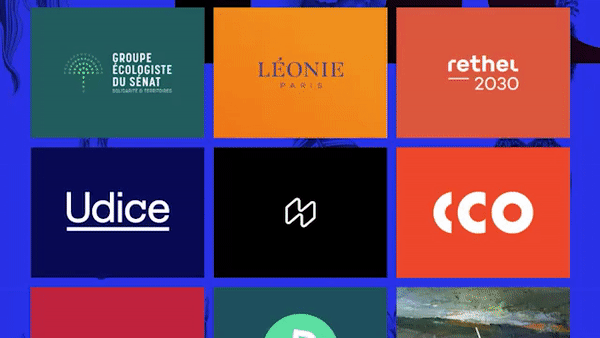 Display unique products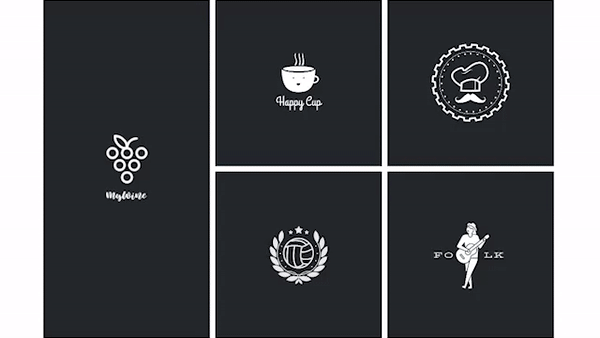 Share audio files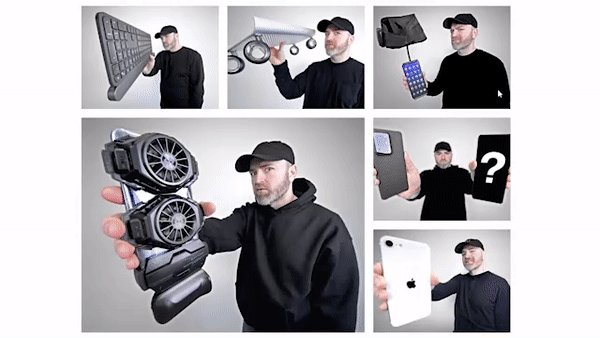 Display videos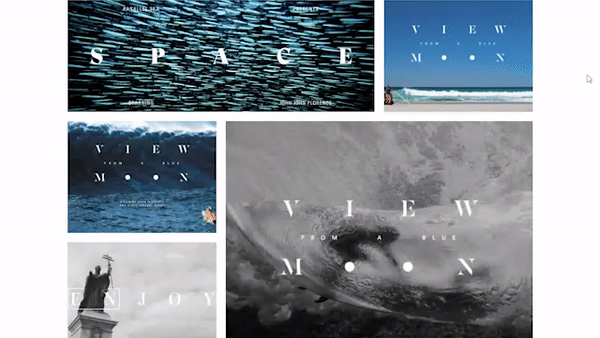 Show your Instagram stream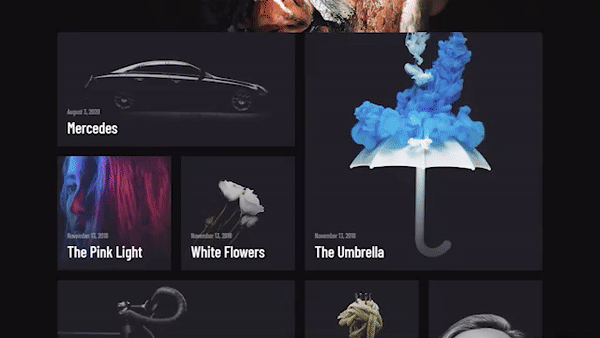 Twitter Timeline Feed

Twitter Timeline Feed offers a completely customizable solution. It's easy to implement, and you can change the colors, fonts, texts, and icons.
It's an ideal option for beginners and lets you add custom Twitter feeds hassle-free. Enter your Twitter account name into the builder and voilá – your feed displays automatically.
The rest is up to you. You can choose the fonts, colors, and icons that best match your brand.
The ability to set up your own alert groups is priceless. With these features, it is easy to change the boxes and the info, so your Twitter feed is always updated.
Twitter Timeline Feed comes with a floating box. This means that it will always be at hand and available for your website visitors.
AccessPress Twitter Feed Plugin

This is one of the most flexible Twitter plugins. If you think that you need to compromise features to get simplicity, you're wrong.
AccessPress Twitter plugin lets you set up your custom Twitter feeds with ease. Also, it provides a variety of useful functionalities.
Display tweets in real-time on your WordPress site and keep your audience engaged across platforms. Choose to display these either in a classical way or in a slider.
AccessPress comes with a free version including a nice-looking theme.
However, the premium plans unlock further perks. For instance, choose from 12 beautiful themes and showcase multiple Twitter accounts.
Better Click to Tweet

If you are looking for free WordPress Twitter plugins, then take a look at this one. Its main feature is the ability to add a 'click to tweet' box.
To avoid issues, the software is compatible with the block editor from WordPress. This makes it very easy to manage.
Better Click to Tweet is ideal for those who want to expand their brand awareness. It displays the content from your WordPress website beautifully and allows for sharing.
There's an attractive box encouraging users to tweet highlighted areas from your content. This works especially well with quotes or statistics.
To change the quotes' style and look with the free version, you can add custom CSS. Alternatively, you can install a paid add-on to change the style right on the platform.
Better Click to Tweet has a responsive design and several shortcode options. On top of that, it is easy to customize and is compatible with Gutenberg and Classic editors.
To create tweetable content you need to use either a Gutenberg block or a shortcode.
Social Timeline

Social Timeline is one of the most powerful Twitter WordPress plugins.
Its innovative approach is based on creating Twitter timelines. Thus, you can display tweets on a timeline for your website visitors to see.
It also allows you to display social feeds from other platforms. Showcase your Facebook pages, YouTube channel, and Instagram layout on your site.
By combining different feeds on the timeline you can show the growth of your business, the development of a product, or highlight your best moments.
Besides, this plugin for WordPress comes with many features. These include a 'show more' option, custom background color, hover color, 4 Styles, and over 60 animation effects.
Explore the wonders that you can make for your brand with Social Timeline.
Custom Twitter Feeds

Do you want a comprehensive Twitter feed plugin for WordPress? Custom Twitter Feeds may be worth a try as it comes with many advantages.
Enjoy a fully-responsive plugin that's easy to customize. Thanks to its customization options you can choose the best layout for your brand.
Also, it supports multiple Twitter feeds and looks great on all devices. Its mobile-friendly features allow visitors to access the site on a tablet or smartphone.
Finally, add a stunning header to capture your audience's attention. The 'read more' button is ideal if you want to display many tweets without filling up the whole page.
Twitter Feed

This is a great option to display your Twitter feeds. Select content based on hashtags or usernames that your audience is likely to choose.
You can display reviews and positive feedback straight from your Twitter account. This is an easy way to create a 'testimonials' section on your WordPress site.
This plugin is compatible with all themes, including those available on CodeCanyon. The colors and style of your chosen theme will reflect in the icons, buttons, links, and hashtags.
With a WordPress Twitter plugin like this, you can select what to display. For example, hide or show the author's name, the date, and action buttons like comment, retweet, or like.
Social Snap

There is a reason why Social Snap is often considered one of the best WordPress Twitter plugins. Its level of flexibility is nothing compared to its wide reach.
Social Snap lets you link more than 30 social media platforms to your WordPress website. Moreover, you can choose where to display the buttons on your page.
With these two characteristics alone, you've got yourself a powerful social media solution. Increase traffic and improve conversions by placing the buttons in an optimal place.
Other great advantages are the customizable buttons and animation options. With these, you can give your site a personal touch.
Last but not least, enjoy features like 'click to tweet' boxes and share-count displays.
Revive Old Posts

ROP has an automatization feature that will make your life easier. The option to automatically post your blog content on social media is a big plus.
But that's not all. You can post your old content too.
Even though regular posting is vital, there is no reason why you can't use your previous entries. Thus, Revive Old Posts lets you schedule both new and old entries to keep your audience engaged.
Among its many perks, ROP includes a UTM tag to analyze which posts are generating more traffic. You can also organize your strategy by setting up filters.
ROP also uses your tags and categories to auto-generate hashtags.
Saragna
This does more than display your Twitter feed. It showcases streams for other social media like Facebook, Instagram, or YouTube.
Thanks to its responsiveness, the streams look great on all devices. You can also personalize themby choosing from six different styles.
The animation effects, background options, and custom column designs will help you create a beautiful layout.
FS Poster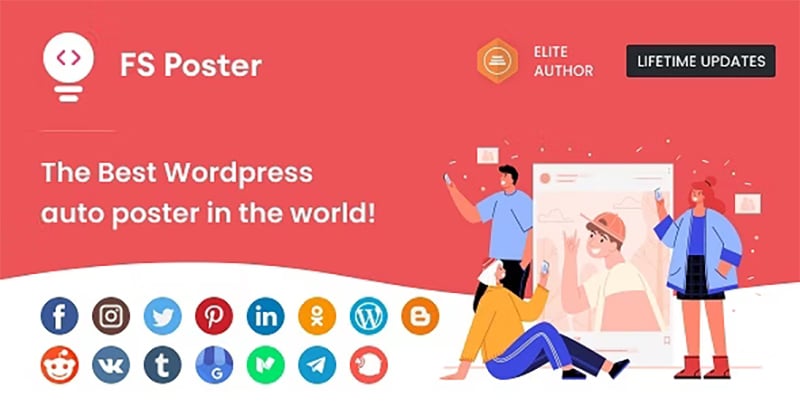 Are you a professional blogger, a social stream designer, or do you run an SSMM business? Then you'll need a tool that supports you.
Posting and promoting content from all your websites is a very time-consuming task. But FS Poster is a lifesaver when it comes to massive automation.
When you publish a new post on your WordPress site, you can also share it on your social media account.
You have the option to connect to a variety of platforms. These include Facebook, Twitter, Reddit, Tumblr, and LinkedIn.
Use the plugin's scheduling tool to organize your content. Post your newest topics with the option to repost older ones.
Then, use a KPI feature to measure each post's performance and optimize your strategy.
Social Stream Designer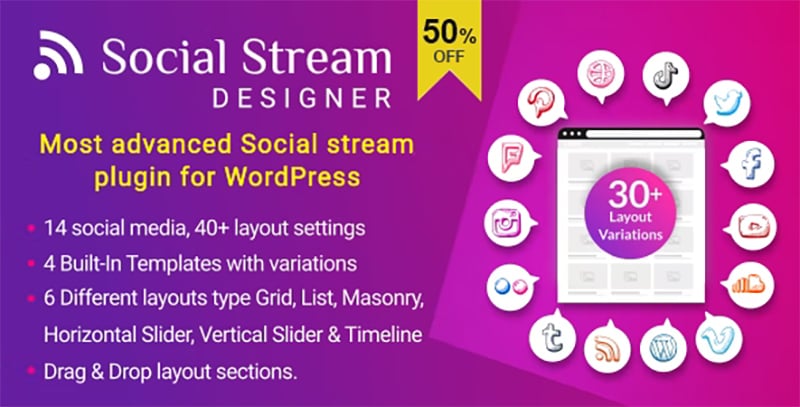 Choose Social Stream Designer for a unique custom Twitter feed experience. The plugin works with other social media profiles and is customizable.
Its broad range of pre-made settings lets you choose the right layout for your website.As well, you can customize your Twitter feed with a drag-and-drop feature.
Display various information from Twitter. This includes home, hashtag, user, and likes feeds.
If you want to showcase other SSMM profiles, you can do so within the same feed.
Tagembed

Compatible with over 18 social platforms, this is a great custom Twitter feed plugin solution. It allows you to display multiple tweets based on hashtags.
Customization is possible by changing the background, font color, and size. Moreover, your widget will look stunning on every screen thanks to Tagembed's responsiveness.
Another plus is the ability to hide or show content from your Twitter feed. Thus, you only display the content that helps promote your business.
Easy Social Share Buttons for WordPress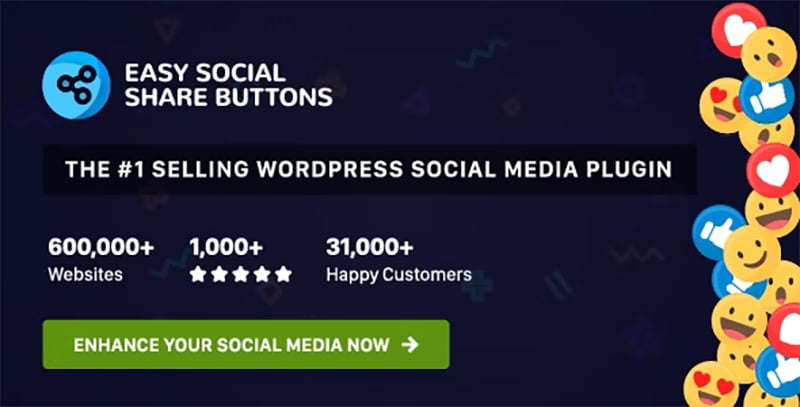 Easy Social Share is a powerful tool. Besides making your feed look amazing, it has excellent analytics and first-class support.
A favorite feature is the plugin's flexibility. It provides users with over 30 automated display methods.
You can choose from unlimited styles and colors and customize the buttons to your taste.
It can link to over 50 social media profiles, making Easy Social one of the best Twitter plugins out there. There are many other great features, such as native buttons.
Thus, the share, like, and follow buttons can be branded to match your business. Also, the possibility to add 'click to tweet' boxes makes your content easy to share.
Thanks to these features, you can improve your SEO and increase engagement.
AccessPress Twitter Feed Pro

AccessPress offers an easy way to share your Twitter feed. Whether with a widget or by using shortcodes, you can display your tweets in real-time.
This plugin for WordPress does not interfere with your site's performance. It's a lightweight and customizable option that will help your business.
Configuration and design are easy thanks to AccessPress's three pre-made templates.
In part, this is due to its easy date and time format setup. You can also embellish the layout with a slider, giving your feed a stylish touch.
It's worth noting that the plugin is responsive.
Rotating Tweets

Not everyone wants their Twitter feed to fill their whole page. If you are one of those, then you might find a solution with Rotating Tweets.
Instead of showing multiple tweets from your feed, you can show one that rotates to show the next one, and so on. After reaching the last tweet, the round starts over.
Besides saving a lot of space, visitors love features like this. So this will help improve the user experience on your website.
One of Rotating Tweets' best features is customization. Here is what you can customize on each rotating feed:
Animation type
Rotation speed
Number of displayed tweets
Last but not least is the possibility to include or exclude replies and retweets. Choose to hide or show your 'follow' button as you prefer.
WP to Twitter plugin

Not all WordPress plugins have the option to share your latest posts and your social feed at the same time. WP to Twitter does this and much more.
Display tweets from your own account or another one, shorten URLs, show search-based tweets, and limit searches by geolocation. Also, customize the tweets for each post with template tags.
Premium Social Media Widgets for Elementor

If you are a fan of Elementor, you'll love this plugin. This package comes with several widgets that allow you to insert posts and feeds into your web pages.
Compatible with Twitter, Facebook, Behance, and Instagram, this is an option you cannot overlook. From here, you can create a variety of elements.
For example, you can build a portfolio page with Behance. Or a 'testimonials' section with reviews from your Twitter feeds.
GS Feeds for Twitter

Ideal for beginners, GS Feeds is a great Twitter plugin. Through widgets and shortcodes, you can insert feeds anywhere on your site.
The cache memory supports tweets, i.e., users don't have to load the twitter.com page to see your content. In the same way, they can communicate with you through Twitter without leaving your site.
This brings considerable SEO advantages.
For easier engagement, set up a 'follow' button. This will allow visitors to follow you after being inspired by your website.
BS Input

Subscription-based businesses have another great tool: BS Input. Simplify access by allowing visitors to create accounts through their SSMM.
The plugin supports Google+, Facebook, LinkedIn, and Twitter. BS Input is compatible with WordPress and comes packed with many features.
These include social integration, WooCommerce compatibility, Buddy Press, and custom shortcodes. There are also social buttons in 2 different styles and unlimited colors.
Another big plus is the possibility to lock content for non-registered users.
Customize Feeds for Twitter

Customize Feeds opens a world of possibilities. You can choose your favorite tweets and the amount you want to display.
Set up the images to extend automatically and make a great impression on visitors.
This plugin is customizable, allowing you to edit color and height. Also, some of the features help you improve engagement by adding reply buttons.
Try adding a 'follow' button. This will encourage visitors to join you.
Besides all these perks, you'll find Customize Feeds is SEO-friendly.
FAQ on Twitter WordPress Plugins
Can I automatically tweet my WordPress posts?
Totally, it's a game-changer. There's this plugin, Revive Old Posts, that's pretty popular. It's like setting your Twitter updates on autopilot. You write your posts, and bam, it sends them out into the Twitterverse. It's a time-saver and keeps your feed active. Just don't overdo it; nobody likes spammy feeds.
Is it possible to add a Twitter follow button on my WordPress site?
Oh, for sure. It's actually super easy. Most social media plugins for WordPress will let you add a Twitter follow button widget without breaking a sweat. Look for something like the Simple Social Buttons plugin. It's a no-fuss way to get more eyes on your Twitter content and grow your audience without making them leave your site.
How do I embed a single tweet into a WordPress post?
Piece of cake! You just grab the tweet's URL and paste it straight into your post editor. WordPress takes care of the rest, embedding the tweet for you. If you want more control or to style it, there's plugins out there like Embed Plus for Twitter that give you extra options.
Can I showcase tweets with a specific hashtag on my site?
Absolutely, and it's perfect for creating a buzz. Check out plugins like Twitter Feed Pro. They let you curate and display tweets that mention your chosen hashtag. It's fantastic for events, webinars, or product launches. Makes your site feel alive with real-time discussions, you know?
Do Twitter WordPress plugins slow down my website?
So, this is where it gets a bit techy. Any additional features can impact your site speed, but many Twitter plugins are designed with performance in mind. The key is to choose well-coded plugins, preferably with lazy loading and caching. They help keep things zippy.
How can I measure the success of my Twitter integration on WordPress?
You've got to keep an eye on the analytics. Many Twitter plugins come with built-in stats, or they integrate smoothly with your WordPress analytics solutions. You want to track the engagement – like if your Twitter content on the site is getting clicks. It tells you if your efforts are paying off.
What about customizing the look of my Twitter feed on my site?
Oh, you'll want to get it just right. The cool thing about many Twitter feed plugins is that they offer a lot of customization options. You can tweak colors, styles, even how the feed interacts with users. You get to make sure it fits your site's vibe perfectly with a plugin like Custom Twitter Feeds.
Can users retweet or like tweets directly from my WordPress site?
Yeah, they totally can, and it's a solid way to boost engagement. When you're using plugins that embed your Twitter feed, they often include the functionality for users to interact with the tweets – like retweeting or liking – right from your site. It's about making it easy for your visitors to engage with your content.
How do I ensure my Twitter feed is mobile-responsive on WordPress?
This is key, right? Most Twitter plugins are responsive out of the box. That means they'll look good on phones, tablets, all that jazz. But you'll want to test it. Just pull up your site on different devices, see how it looks. Adjustments? Some plugins let you do that, making sure your feed is as mobile-friendly as your site.
Final Thoughts on the Best Twitter WordPress Plugins
To sum up, Twitter WordPress plugins are very useful.
A social media strategy is not only about selling, it involves much more than that. An online presence is vital for a business to get the most coveted asset: a faithful audience.
In that regard, any plugin from this list will help you. Whether you want to display tweets, attract new followers, or create engagement, a premium Twitter plugin is the right way to go.
If you liked this article about Twitter WordPress plugins, you should check out this article about Vimeo WordPress plugins.
There are also similar articles discussing Facebook WordPress plugins, YouTube WordPress plugins, WordPress Flickr plugins, and WordPress Instagram plugins.
And let's not forget about articles on how to create a gallery in WordPress, WooCommerce product grid plugins, WordPress image plugins, and WordPress grid plugins.
The Best Twitter WordPress Plugins to Install On Your Site