A WooCommerce grid plugin helps to display the products in your online store in an attractive way. It makes it easier for shoppers to find the products they are looking for.
Many of these plugins can also arrange products on a homepage, category page, or portfolio.
If you have a WooCommerce store, you will want to use a good WooCommerce product grid plugin. This article collects together some of the best examples.
Why not explore this list of WooCommerce plugins? You will see how they can help boost your sales and conversion rates.
Awesome WooCommerce product grid plugins
The best out there: Essential Grid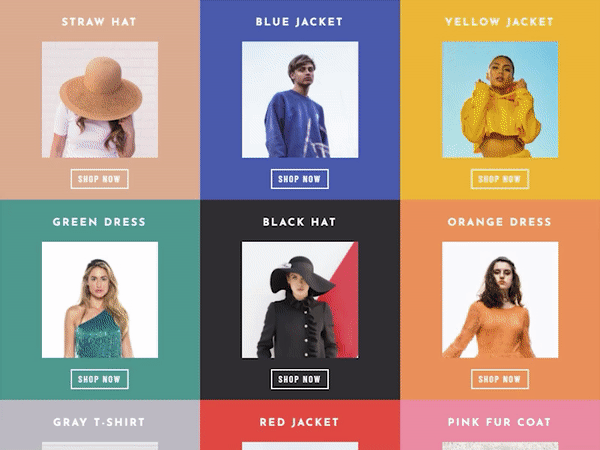 Essential Grid is hands down the best in the game. If there's one plugin that would make your website better more than others, it's this one.
Essential Grid lets you display your images in a gallery format, whether from the WordPress gallery, social media, or elsewhere.
The attractive, user-friendly interface makes customization and selecting your format tasks straightforward.
You can use images or add WordPress content, such as blog posts or other custom post types (including WooCommerce products). Also, you can connect to external services such as:
The visual skin editor creates gallery item layouts. For instance, when creating a gallery for WooCommerce, you can include:
Product price
Add-to-cart button, and more
And that's is not all. Once you get a license, you have access to quick FAQs and video tutorials that will walk you through the process of making your website look amazing with Essential Grid.
Key Features
Integration with other plugins such as WooCommerce
Multiple gallery layouts, including a template library with 50+ starter grids
Image, video, and audio galleries
Galleries from posts or custom post types
Create galleries from many different sources
Galleries from dynamic sources, including Instagram, YouTube, Vimeo, Twitter, Flickr, SoundCloud, and more
Here's a glimpse of what you can do with Essential Grid:
Present your blog posts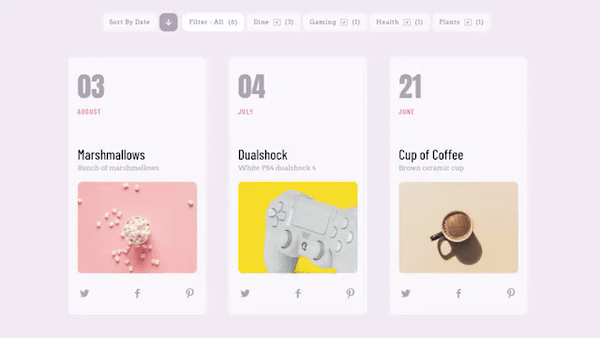 Showcase your portfolio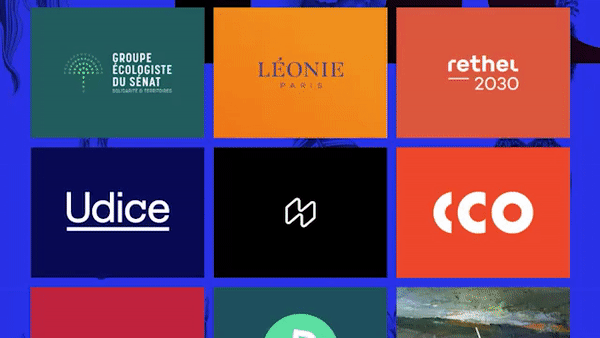 Display unique products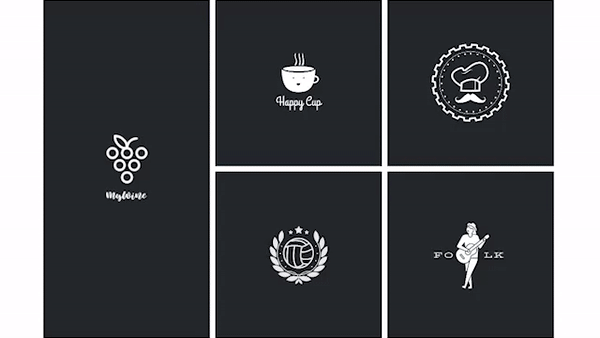 Share audio files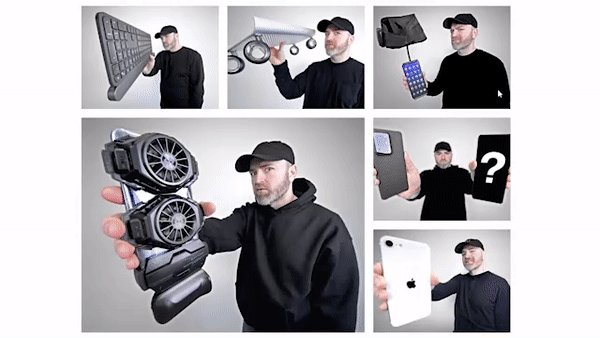 Display videos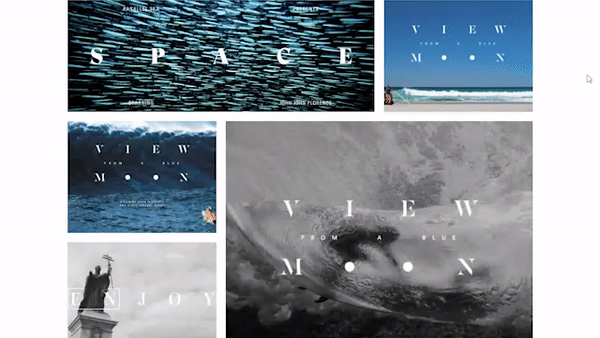 Show your Instagram stream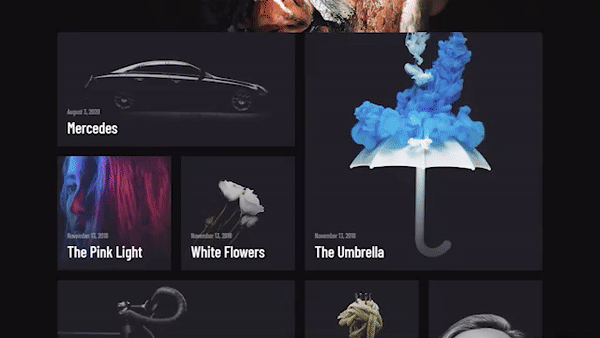 WooCommerce Product Carousel, Slider & Grid Ultimate

WooCommerce Product Carousel, Slider & Grid Ultimate is free. Although it is free, it is robust.
There are various ways you can display your products with this WordPress plugin. This attracts more shop visitors and they will be more likely to buy.
Knowledge of coding is not needed with this tool. With a couple of clicks, you generate a shortcode that you can add anywhere in your webshop.
This product includes three carousel and slider themes and another three grid layout themes.
Working with WooCommerce Product Carousel, Slider & Grid Ultimate is easy. Even beginners won't have any problems getting started with it.
Major features for this easy-to-use plugin include:
Automatic cropping and resizing of images
Cart button
Background color
Font size and color
Toggle display and hide product information
Unlimited display products
Order by featured, last, or recent
Touch and swipe support
WooCommerce Product Layouts

Another popular WooCommerce plugin is WooCommerce Product Layouts. This tool has many customization options.
It comes with more than 16 WooCommerce product grid or list view layouts. Some of the layouts that you can choose from include:
There are also eight product styles provided which utilize interactive elements. For instance, 'Add to Cart', 'Compare', and 'Quick View'.
You can showcase or feature products by using product filters, loading styles, or badges.
WooCommerce Product Layouts works both with blocks and the old WordPress editor. You can use the approach you prefer.
Additional WooCommerce Product Layouts features include:
Intuitive product filters
Responsive
Different simultaneous product filters
Endless color combinations
Compatible with Visual Composer and WordPress Classic Editor
Smash Balloon Instagram Feed Pro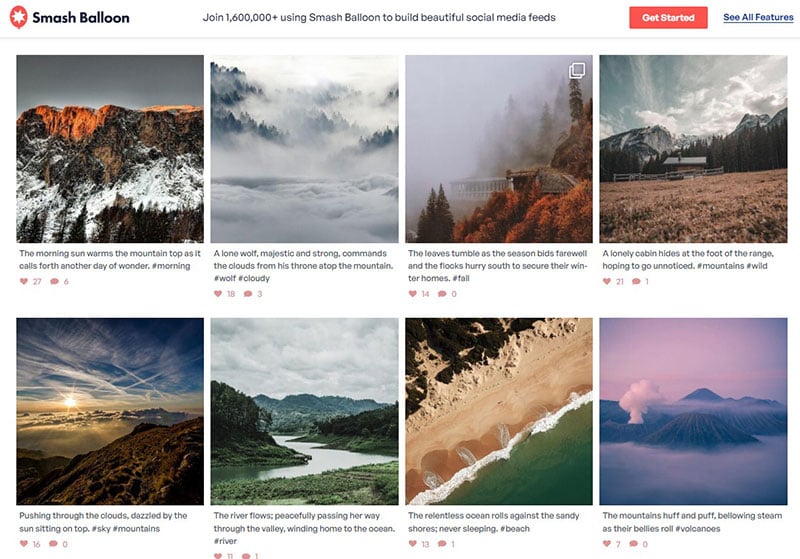 If you want to persuade visitors to buy your products, this is the right product for you. It uses an attractive Instagram-like grid layout to show off your products.
In addition, Smash Balloon is easy to set up.
This plugin lets you connect your WooCommerce shop with your Instagram account. You can do this in a few clicks.
You can then arrange your products in a couple of responsive layouts. You can show them as grids, masonry, lists, or carousels.
After this, it's possible to link your Instagram posts to your WooCommerce page.
This setup redirets potential customers to the product page. Here they can add the desired item to their shopping carts.
Some additional features are:
Turns your feed into a product display
Gutenberg Block
Support for international languages
Multiple layout options
Robust visual moderation system
WP Timeline Designer Pro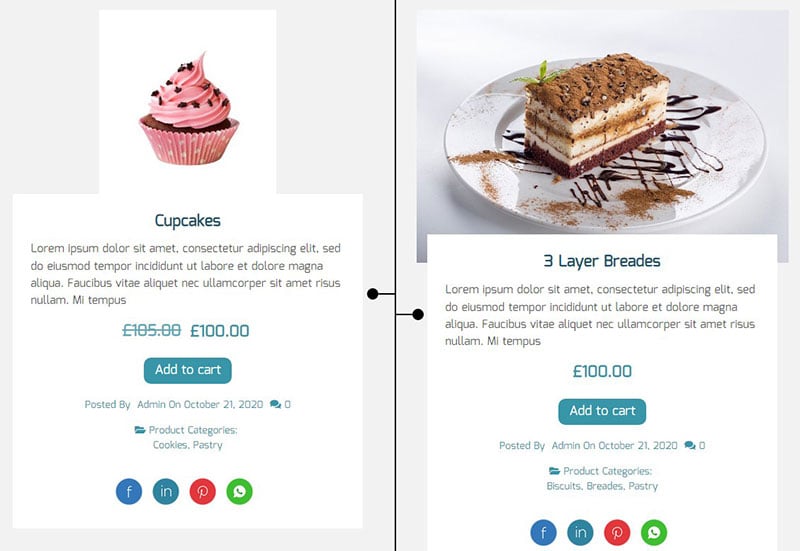 The WP Timeline Designer Pro plugin arranges your products in chronological order. The shop visitor sees a grid layout that has the appearance of a timeline.
It comes with over 20 ready-made demos that you can integrate into your WooCommerce site. You can arrange products vertically or horizontally, ordered from newest to oldest.
Then you can add social media posts, pagination, or other options.
The Grid

The Grid's library has some of the best and most appealing grid or list view templates. This plugin also has WooCommerce integration, so you can apply those templates to your store as well.
You can check The Grid's website to see the different display options. There are many designs to choose from.
For example, you can use an infinite scroll or masonry view and you can add sliders into the design. You can make variations on the ready-made designs, like vertical or horizontal layouts.
With The Grid, you will find exactly what you want for your WooCommerce site. Here are some of the most important features:
Skin builder
WooCommerce integration
Support for WordPress media library
Works with all post types
Shortcodes
WooCasePro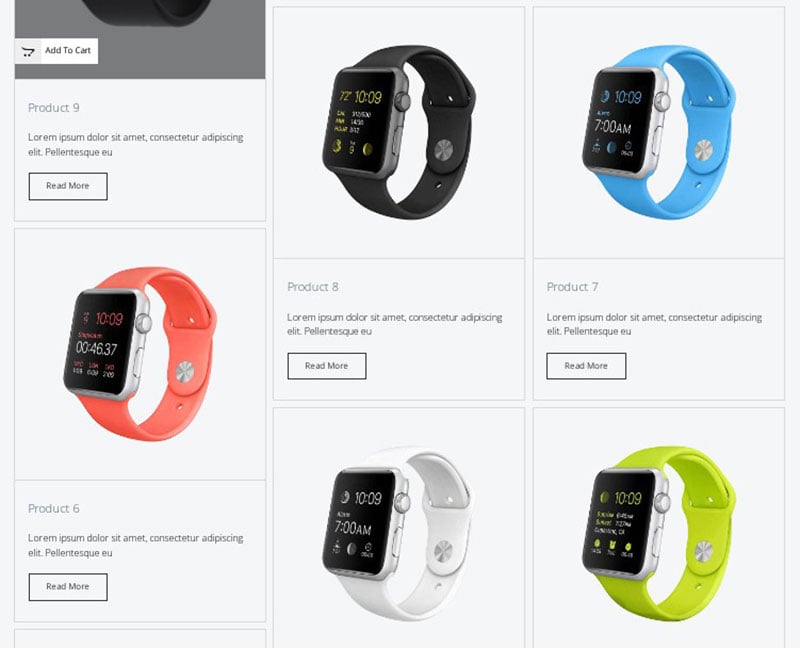 You will love this plugin if you want a stylish design for displaying your WooCommerce products. With this tool, you can use views like banners, product sliders, grids, or carousels.
You can add the generated shortcodes anywhere in your website, post, or sidebar. The shortcode generator gives you full control over how your WooCommerce products appear.
It comes with extensive documentation that shows you how to use and configure it. It also includes a step-by-step guide on how to install it.
WooCasePro has many great features. Here are some of them:
12 distinct grid view styles
Over 30 style variations
sidebar showcase options, including carousels
Unique designs
ProductX – Gutenberg WooCommerce Blocks

ProductX – Gutenberg WooCommerce Blocks is a feature-rich plugin. You can create grids, sliders, and lists of your products.
But this tool does more. It also has a quick view and a wish list view function.
ProductX is not for you if you only want to show your products in a certain arrangement. It is most suited for building an entire web store rather than displaying only a few products.
A feature that is worth mentioning is the Compare add-on. Shop visitors can use it to compare different products from your shop.
Below is a shortlist of some of ProductX's characteristics:
More than 24 beautiful Gutenberg Blocks
Compare add-on for product comparison
WooCommerce product category filter options
WooCommerce Builder
Product Archive Page Builder
Shop Page Builder
Single Page Builder
WP Product Gallery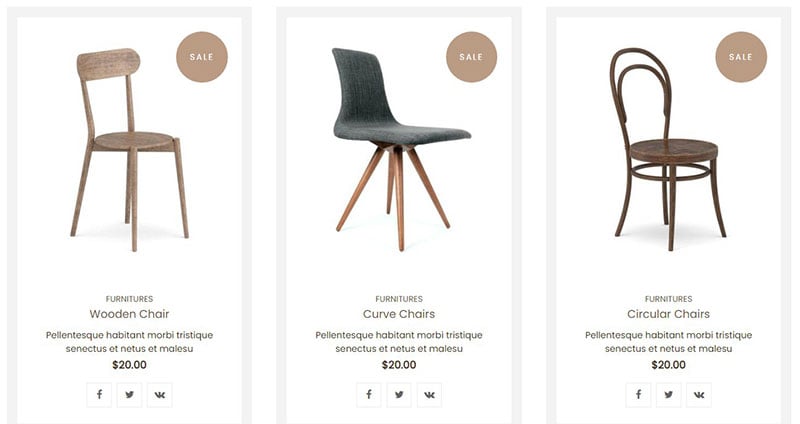 WP Product Gallery is a grid plugin that helps you to showcase the products in your online store. It has integration with different eCommerce platforms like Easy Digital Downloads and WooCommerce.
There is a built-in product management feature as well.
The plugin offers a choice of layouts, like carousel, grid, frame, slider, and masonry. You can customize each of these layouts further to match your preferences.
Some of the more advanced features are:
More than 60 ready-made templates
Filter products by category, taxonomy, or custom query
Lightbox highlights for product details
Options for product sorting
WooCommerce Products Layout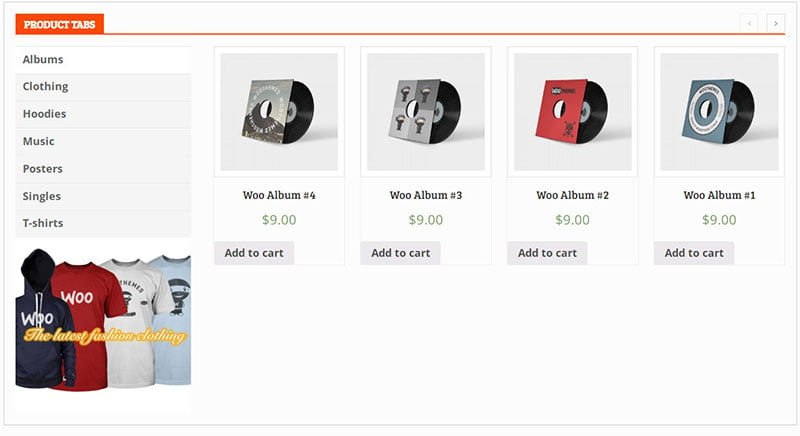 WooCommerce Products Layout is a practical tool for showing items in WooCommerce stores. Besides the grid view option, it offers powerful features to help create a beautiful webshop.
Using this plugin, you can put up an impressive product display. This will further impress your shop visitors.
There are 18 layouts for you to choose from. These are customizable, so you can add more features and tweak the details to make them more personal.
Below are more key features of this product:
Over 15 layouts, for example, carousel, grid, list, masonry, slider, and smart box
Easy style customization
Ajax 'load more products'
Pagination support
Infinite scroll
Product Blocks for WooCommerce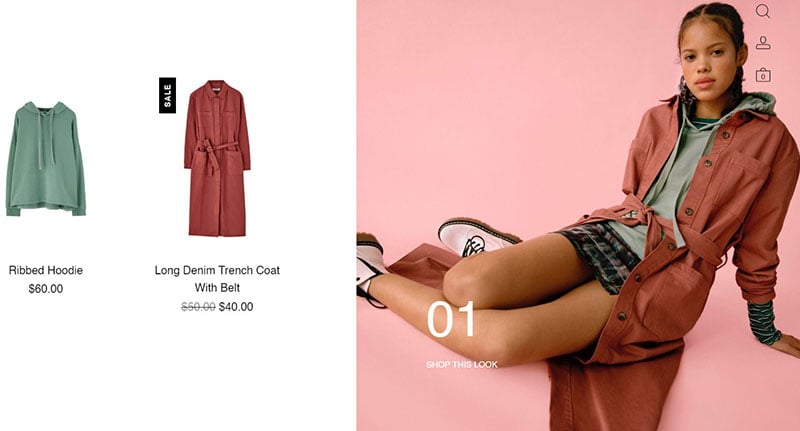 Product Blocks for WooCommerce is an easy way to create grid views and carousels for your products. You can beautify your WooCommerce store by expanding its functionalities.
This add-on has a variety of WooCommerce-specific Gutenberg blocks that you can add.
The landing pages that you make with this plugin will amaze site visitors. After installation, you can make:
Carousels
Lookbooks
Product lists
Product sliders
Ultimate Product Catalog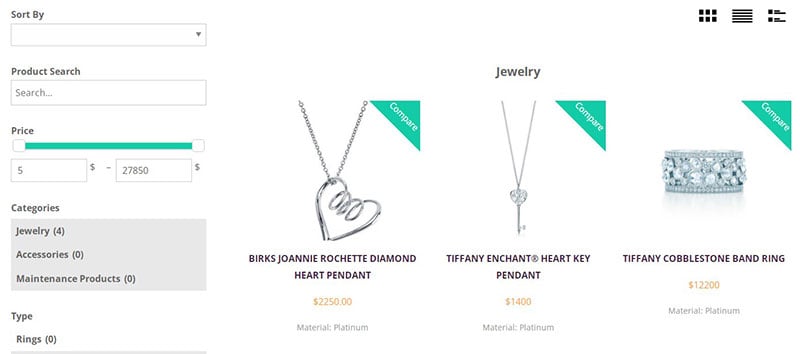 This WooCommerce plugin organizes your online shop so people can browse it from their desktop or phone.
Ultimate Product Catalog has a huge number of useful features. All these features aim at improving the user experience of your shopping site.
To fill the grid you can use a spreadsheet with all the important information. That makes managing your shop very easy.
You can specify product categories and subcategories to facilitate browsing. There are search and filter features that help your customers find what they are looking for.
A special widget shows recent products, featured products, and product lists. Add your custom CSS to make an even deeper impression on shop visitors.
Ultimate Product Catalog is compatible with WooCommerce. It makes browsing, shopping, and buying more fun.
WOO Product Grid/List Design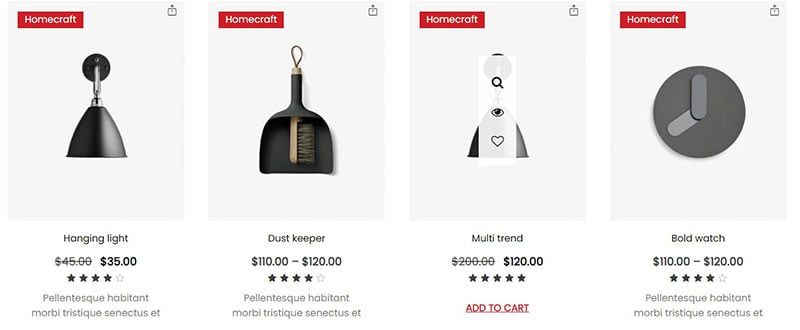 The next example of a WooCommerce product grid plugin is WOO Product Grid/List Design.
This is an advanced WooCommerce extension. It allows you to display products in different ways.
You can use a list or grid view and customize them as you require. Or, there are a couple of ready-made designs that you can apply right away.
WOO Product Grid/List Design has 30 grid templates and 10 product display templates. Other characteristics include:
Custom post types and fields
Product filtering
Social share options
Unlimited product grids
Woo Product Showcase- WordPress Product Showcase Plugin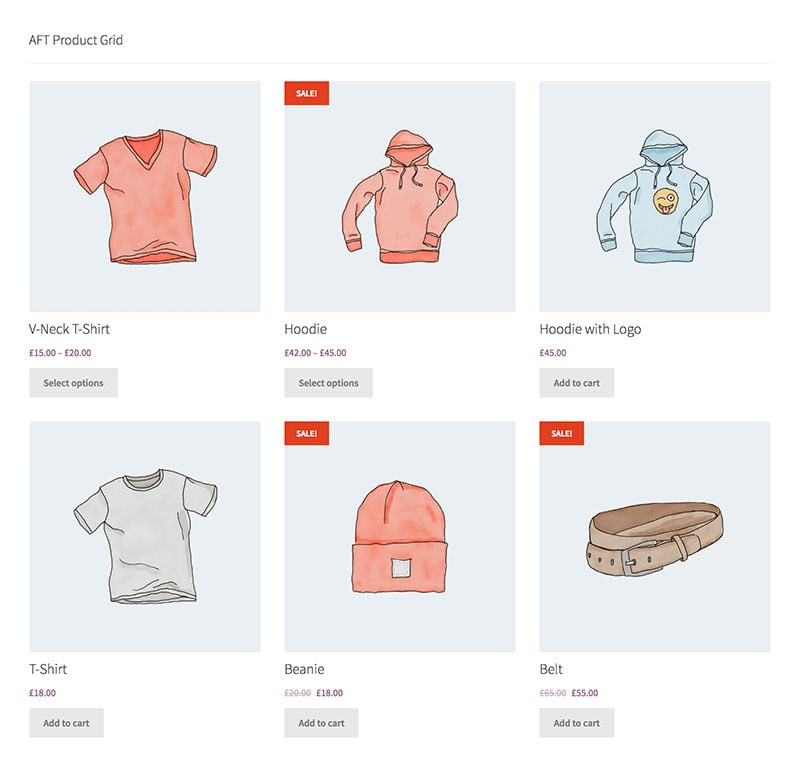 This plugin helps you to design, create, and publish your product grids. It makes the grids for you and then generates a shortcode for them.
You can then copy and paste the shortcodes into your WordPress site. This add-on is also responsive, so visitors can view your products no matter what device they have.
It is compatible with WooCommerce too. Thus, you can apply the grids you create to your WooCommerce shop.
There are many design options for tweaking the grid's appearance.
You can publish your products using the 'Express List'. It will show a product picture, title, and other important details.
Its arrangement helps visitors find what they want.
Essential Grid Gallery
This is a comprehensive gallery WordPress plugin. It offers various gallery designs and you can add content from different sources.
You can use media from your NextGen Gallery, WooCommerce, or social media accounts. With that information, you can design and fill the grids any way you want.
Essential Grid Gallery also includes a complete skin editor.
With this feature, you can make your own skins, or modify existing skins or templates. You can change titles, prices, colors, font settings, and more.
Below is a list of the most important Essential Grid Gallery features:
Customizable columns, rows, and spacings
Different animation types and preloaders
Boxed, full-screen, and full-width screen layouts
Custom meta with extra post options
Post Grid

Next on the list of WooCommerce product grid plugin examples is Post Grid. This WordPress plugin also has WooCommerce support.
Post Grid lets you make custom queries based on terms and you can sort by most popular products. For each query post, you can select various taxonomies.
With some basic CSS, you can customize the layout elements and adapt the skin appearances. So, you can take one of the ready-made layout elements or templates and add your own touch to them.
This extension also has pagination support. Visitors can view different pages and explore the archived posts or products.
At the top of the grid, you can add a search field where visitors can enter a keyword and find what they are looking for.
Other notable features of Post Grid:
Custom number of posts per page
Different ordering options
Post categories
Post publishing status
Taxonomies and terms relations
WooCommerce Grid / List toggle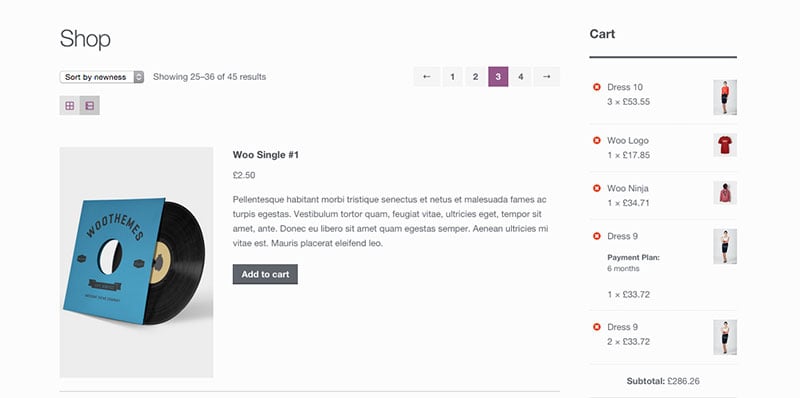 This is the final example of a WooCommerce product grid plugin. It is a very simple add-on that adds a toggle button to your archives.
By clicking it you can change from grid to list view in your WooCommerce shop.
The list view shows the products in a vertical list. It also produces an excerpt, which provides more information about the entry.
The grid view is the default WooCommerce layout for product listings. You can change the view by going to the Customizer > WooCommerce > Product Catalog.
FAQs about WooCommerce product grid plugins
1. What is a WooCommerce product grid plugin, and how does it work?
You can use a WooCommerce product grid plugin as a tool to show your products on your WooCommerce store in a grid manner. It allows you to alter the way your product grid looks and arrange your items in different groups for simpler navigation and an improved user experience.
By interacting with your WooCommerce store, the plugin allows you to easily create and edit your product grid using a drag-and-drop interface.
2. What are some of the key features of a WooCommerce product grid plugin?
Customizable product layout options, responsive design, product filtering and sorting, fast view capability, pagination, and image zoom are some of the main characteristics of a WooCommerce product grid plugin. Additionally, some plugins might have functions like wishlist, hover effects, and product comparison.
3. How can I customize the appearance of my product grid using a WooCommerce product grid plugin?
You can alter the number of columns and rows, the size of the product thumbnails, and the distance between products in your product grid by using a WooCommerce product grid plugin. Additionally, you can change the fonts, colors, and other design components to fit the identity of your store.
4. Can a WooCommerce product grid plugin help me improve my store's navigation and user experience?
Yes, by making it simple for customers to find the products they want, a WooCommerce product grid plugin can help you improve your store's navigation and user experience. Customers may swiftly focus their search and locate the products they wish to buy by taking advantage of the unique product filtering and sorting options that are offered.
5. Are there any free WooCommerce product grid plugins available, or do I need to pay for them?
There are both free and paid plugins for the WooCommerce product grid. While commercial plugins may have additional functions and support, the free plugins often only offer basic features. Before making a choice, it's crucial to carefully examine the features and user opinions of each plugin.
6. Can I use a WooCommerce product grid plugin to display my products in a specific order, such as by popularity or price?
Yes, you can show your products in a particular order using a WooCommerce product grid plugin. Most plugins give users the ability to categorize products according to popularity, cost, and other factors. Additionally, you can manually organize your products using the drag-and-drop feature.
7. Is it easy to install and set up a WooCommerce product grid plugin, or do I need technical expertise?
A WooCommerce product grid plugin's installation and configuration are often simple and do not call for technical knowledge. The majority of plugins may be installed simply from the WooCommerce extension store or the WordPress plugin repository. After installation, you can adjust the plugin's options to make your product grid exactly what you want.
8. How can I ensure that my WooCommerce product grid plugin is compatible with my current theme and other plugins?
It's crucial to read the plugin's compatibility criteria before installing it to make sure your WooCommerce product grid plugin is compatible with your current theme and other plugins. The majority of plugins will specify the minimal WordPress and WooCommerce versions needed as well as any known incompatibilities.
9. Can a WooCommerce product grid plugin help me increase my sales and conversions by highlighting my best-selling products?
Yes, by displaying your top-selling products and making them simple for customers to identify and buy, a WooCommerce product grid plugin may help you raise your sales and conversions. You may enhance your store's customer experience and raise your chances of generating a sale by offering a visually beautiful and straightforward product grid.
10. What are some of the best WooCommerce product grid plugins currently available on the market?
WooCommerce Product Table, YITH WooCommerce Product Table, and WPB WooCommerce Product Slider are some of the top WooCommerce product grid plugins on the market right now.
Advanced capabilities like product filtering and sorting, responsive design, fast view, and other options are available with these plugins. Before making a choice, it's critical to consider the features and user opinions of each plugin.
Conclusion on the best WooCommerce product grid plugin options
The most important part of a WooCommerce shop is the products. But shop owners need to present their products in an attractive way.
If they don't, visitors won't notice the products and they are not likely to come back to the site. The entire appearance of the website will be boring without a proper product display.
With the WooCommerce product grid plugins in this article, you can make your website beautiful and interesting.
If you liked this article about WooCommerce product grid plugins, you should check out this article about Vimeo WordPress plugins.
There are also similar articles discussing Facebook WordPress plugins, YouTube WordPress plugins, Twitter WordPress plugins, and WordPress Flickr plugins.
And let's not forget about articles on WordPress Instagram plugins, how to create a gallery in WordPress, WordPress image plugins, and WordPress grid plugins.
The Best WooCommerce Product Grid Plugin Options to Use