Imagine unlocking a treasure trove of visual splendor right on your WordPress site. That's the magic WordPress Flickr plugins offer—seamlessly woven into your web tapestry to dazzle visitors with a rich gallery of snapshots and memories.
Now, think of your website as a buzzing beehive of interaction, where every click leads to another discovery. With these plugins, you're not just hosting images; you're creating a digital storyboard, telling tales through pixels that speak a thousand words.
By the time you reach the end of this article, you'll not only grasp the how-tos of enriching your website with Flickr's omnipotent photo stream but also carve out a niche for compelling content delivery that clicks with your audience.
We're diving into the nuts and bolts: from photo sharing tools and responsive image display, to leveraging the Flickr API for a dynamic and interconnected media library organization. It's all about stepping up your game and making your website a visual oasis in the internet desert.
The Best WordPress Flickr Plugins to Check Out
Plugin Name
Lightbox Feature
Shortcodes
Dynamic Galleries
Essential Grid
✔
✔
✔
Meks Simple Flickr Widget
Album Gallery Photostream Profile for Flickr
✔
✔
✔
Animated Live Wall
Flickr Album Gallery
✔
✔
Flickr Photostream
✔
✔
Smart Image Gallery
✔
Photonic Gallery
✔
✔
✔
Flickr Viewer
✔
Grand Flagallery
✔
✔
Viavi Flickr Album Gallery
✔
Modula
✔
✔
✔
Slickr-Flickr
✔
✔
Flickr-Gallery
✔
✔
Responsive Flickr Slideshow
✔
Gmedia Photo Gallery
✔
✔
✔
Flickomatic
✔
The best out there: Essential Grid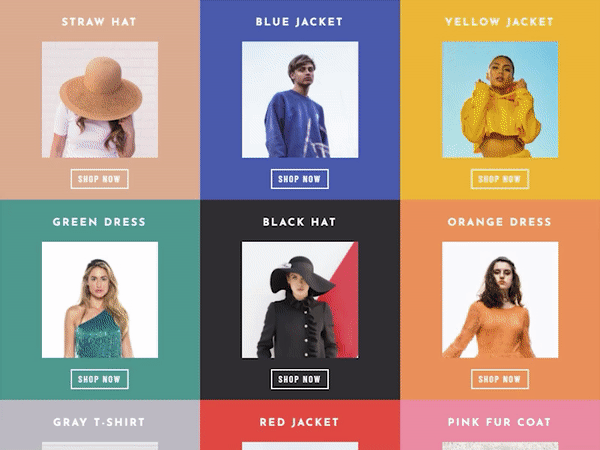 Essential Grid is hands down the best in the game. If there's one plugin that would make your website better more than others, it's this one.
Essential Grid lets you display your images in a gallery format, whether from the WordPress gallery, social media, or elsewhere.
The attractive, user-friendly interface makes customization and selecting your format tasks straightforward.
You can use images or add WordPress content, such as blog posts or other custom post types (including WooCommerce products). Also, you can connect to external services such as:
The visual skin editor creates gallery item layouts. For instance, when creating a gallery for WooCommerce, you can include:
Product price
Add-to-cart button, and more
And that's is not all. Once you get a license, you have access to quick FAQs and video tutorials that will walk you through the process of making your website look amazing with Essential Grid.
Key Features
Integration with other plugins such as WooCommerce
Multiple gallery layouts, including a template library with 50+ starter grids
Image, video, and audio galleries
Galleries from posts or custom post types
Create galleries from many different sources
Galleries from dynamic sources, including Instagram, YouTube, Vimeo, Twitter, Flickr, SoundCloud, and more
Here's a glimpse of what you can do with Essential Grid:
Present your blog posts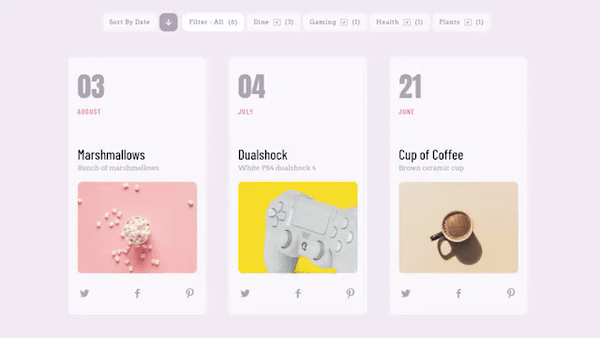 Showcase your portfolio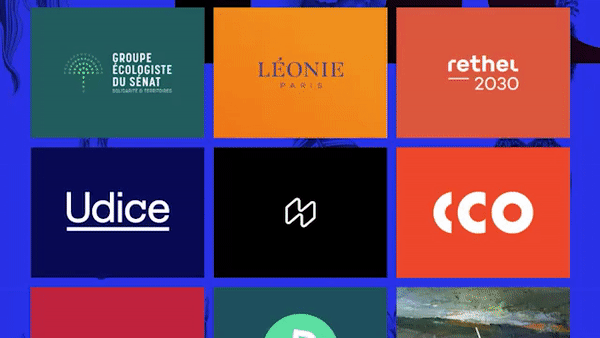 Display unique products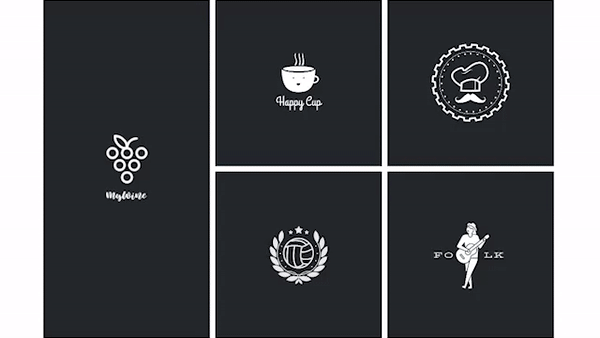 Share audio files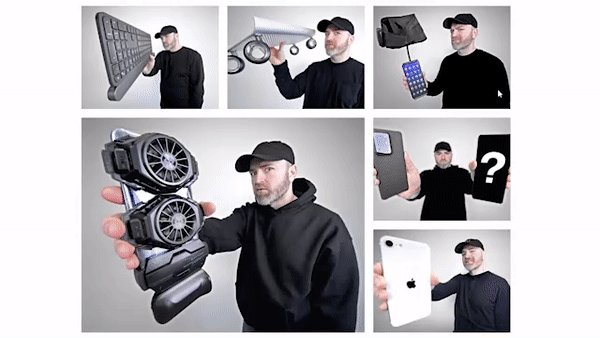 Display videos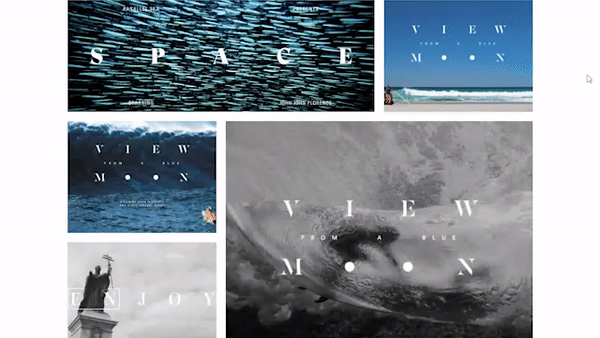 Show your Instagram stream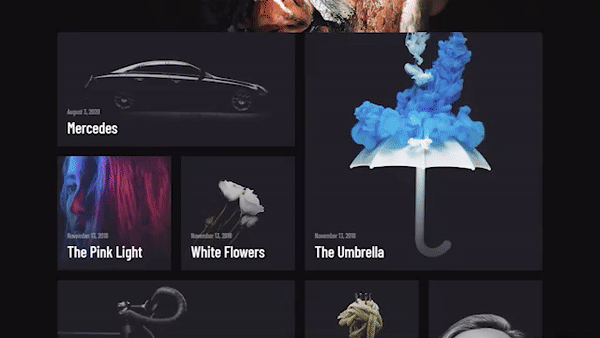 Meks Simple Flickr Widget

Sleek, unassuming yet powerful, Meks Simple Flickr Widget slips into your website and cozies up in the sidebar. It's like that quiet friend who always has the best photos to show but doesn't make a scene about it. Simple to set up, it's perfect for sharing your latest Flickrs.
Best Features:
Easy customization
Sidebar-ready
Auto-refresh feature
Album Gallery Photostream Profile for Flickr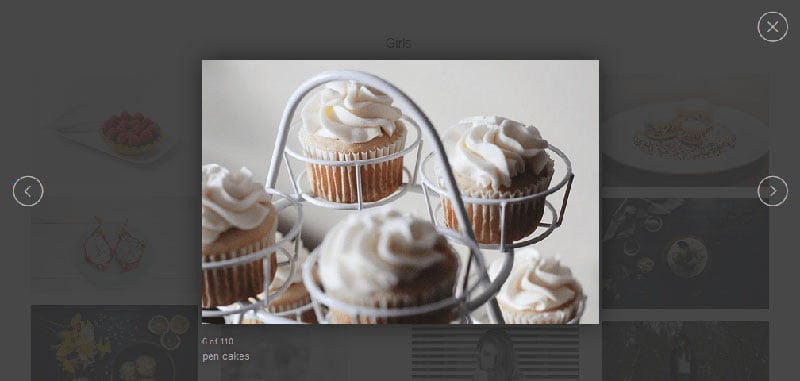 This one's a powerhouse that brings your Flickr albums to your website in full glory. It's all about giving your visitors this immersive walk through your online photo albums. Think of an art gallery, with photos perfectly lined up for eyes to feast on.
Best Features:
Multiple album display
Lightbox preview
Shortcode generator
Animated Live Wall
Ever thought photos could dance? Animated Live Wall gives life to your website, with images that flip, fade, and dance on your pages. It's not just a gallery; it's an experience that turns the static into magic—picture Hogwarts portraits, but make it web.
Best Features:
Eye-catching animations
Interactive user experience
Custom animation settings
Flickr Album Gallery

If you're gunning for that museum-quality display, Flickr Album Gallery is your ticket. Your collections unfold in an elegant display, making visitors stop and stare. Not only super responsive but customizable down to the nitty-gritty, it's like having a curator for your digital showcase.
Best Features:
Intuitive layout
Thumbnail view support
Easy album navigation
Flickr Photostream

Flickr Photostream ditches complications. It fetches your Flickr feed and lines it up beautifully on your site, with zero fuss. It's the kind of plugin that brings out your inner neat freak, arranging your photos in a perfect queue for the world to marvel at.
Best Features:
Straightforward setup
Seamless Flickr sync
Customizable gallery options
Smart Image Gallery

When your images need to tell a story, Smart Image Gallery is the storyteller. It invites viewers to explore your photos, with galleries that make sense—like a visual novella on your website. It boosts engagement, not just with quality but with context.
Best Features:
Multi-gallery layouts
Dynamic loading options
Full-screen view mode
Photonic Gallery
Don't just show; shine. Photonic Gallery amps up your visual display game, supporting multiple sources like Flickr and beyond. With an array of styles and extensive settings, your images don't just sit there—they start conversations.
Best Features:
Multiple lightbox styles
External service support
Deep-linking capabilities
Flickr Viewer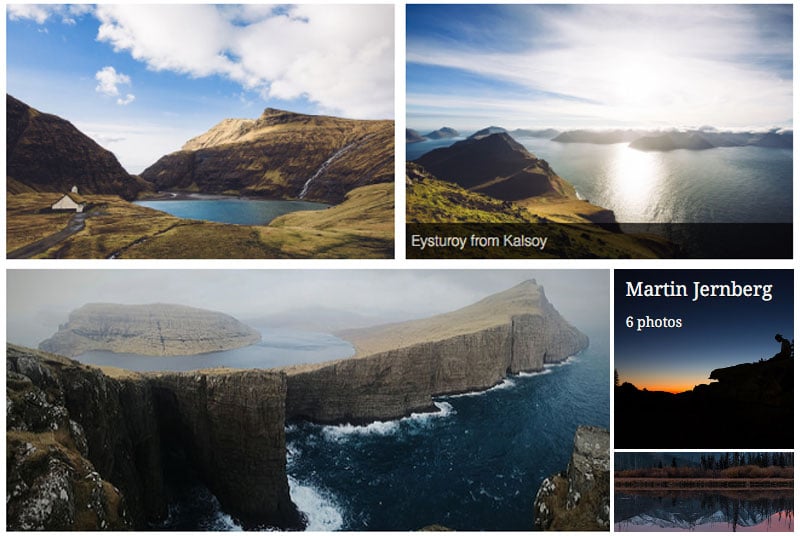 For those who love a full VR-like dive, Flickr Viewer presents your snapshots in an immersive, full-screen browse-fest. It feels like visitors are stepping into your photos, wandering a picturesque plane of your crafting.
Best Features:
Immersive fullscreen view
Intuitive navigation
Auto-play slideshow option
Grand Flagallery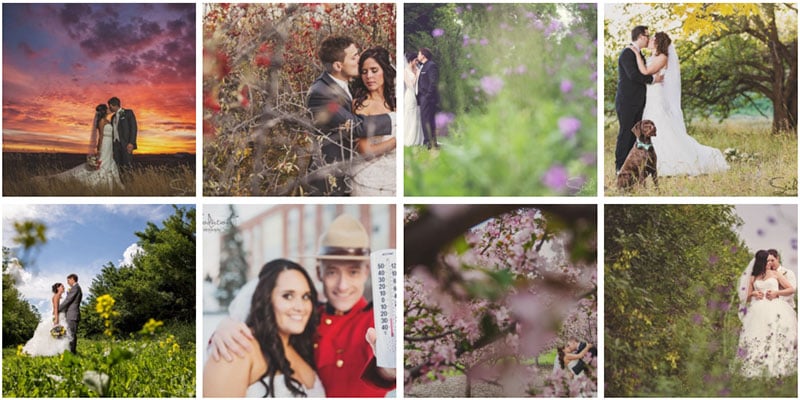 Multimedia on your website should be grand, and that's what Grand Flagallery promises. Whether it's photos, audio, or video, this plugin delivers a royal exhibition space for your content to reign supreme, with compatibility and class that's fit for a king.
Best Features:
Mixed media support
Music and video player included
3D gallery options
Viavi Flickr Album Gallery

Viavi Flickr Album Gallery is all about blending simplicity with visual appeal. It's a straightforward yet stylish path to display Flickr albums on your WordPress site, without any unnecessary complications. Think of it as the zen garden of Flickr displaying—peaceful and picturesque.
Best Features:
Lightweight design
Easy to install and use
Attractive layout choices
Modula

When out-of-the-box won't cut it, Modula steps in with custom flair. It's the bespoke suit of image galleries—crafted to fit your website's style like a glove. Tailor-making galleries has never felt less like work and more like expression.
Best Features:
Custom grid creation
Extensive customization options
Drag-and-drop builder
Slickr-Flickr

With Slickr-Flickr, your photo game goes swift and slick. Simple to slide into your site, it grants a smooth pathway for your Flickr images to mingle with your content. It's easy, quick, and leaves a slick sheen of professionalism on your pages.
Best Features:
Easy-to-use shortcodes
Flexible gallery and slideshow layouts
Customization for captions and sizes
Flickr-Gallery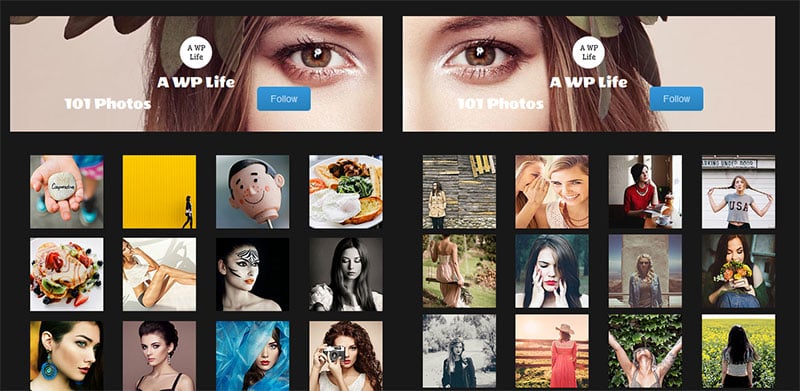 Flickr-Gallery invites your Flickr content in, affording them their own special corner on your site. It gives your photos a neat, structured home that visitors can effortlessly navigate—like a library for your visuals, but even more inviting.
Best Features:
User-friendly gallery creation
Multiple display styles
Flickr tag support
Responsive Flickr Slideshow

Responsive Flickr Slideshow understands the assignment—make your images shine and adapt no matter the screen they're on. This plugin is all about flexibility and responsiveness, ensuring your Flickr slides complement the browsing experience, rather than compromise it.
Best Features:
Responsive design
Auto-play slideshow feature
Easy customization
Gmedia Photo Gallery

Ever wish you could have a Swiss Army knife for your web galleries? Enter Gmedia Photo Gallery—the multipurpose tool that slices, dices, and makes your image display remarkably versatile. It's the kind of plugin that brings a toolkit to a knife fight.
Best Features:
Multi-format support
Modules for varied displays
Inbuilt music player
Flickomatic

For the content creators craving automation, Flickomatic stands as the sentinel of efficiency. It guards your time by auto-posting your Flickr content directly to your site. It's like having a diligent assistant dedicated to keeping your site stocked with fresh visuals.
Best Features:
Auto-post Flickr images
Customizable posting schedules
SEO-friendly attributes
FAQ about WordPress Flickr plugins
How do I integrate Flickr images into my WordPress site using a plugin?
Integrating Flickr images is a breeze with the right plugin. Simply choose a solid WordPress Flickr plugin, install it, authenticate your Flickr account, and you're set. It's about selecting galleries or streams, and then your photos populate your posts or pages—clean, efficient, and visually stunning.
Can WordPress Flickr plugins automatically update with new Flickr content?
Spot on, they can! Many WordPress gallery plugins sync in real-time. Post a photo on Flickr, and bam—it's on your site. It's this dynamic link that keeps your online space fresh without you having to lift a finger each time there's new Flickr content.
Are WordPress Flickr plugins mobile responsive?
Absolutely. With responsive design being non-negotiable, most plugins ensure your Flickr shots look great on any device. It's crucial your visitors enjoy browsing your pictorial tales, whether on a smartphone or desktop—a seamless experience is king.
What's the best WordPress Flickr plugin for a minimalist website design?
For a minimalist vibe, pick something light like Simple Flickr Widget. It's a no-fuss, easy-to-set-up buddy that respects your clean design while still letting those vibrant images shine. This is sleek functionality meeting understated elegance, and your site's aesthetics stay spot on.
How does using a WordPress Flickr plugin affect website speed and performance?
Let's cut to the chase: efficiency is key. Plugins pull images from Flickr servers, not yours, saving you bandwidth. But, choose wisely. A poorly coded plugin is like a bad date—slows you down. Go for plugins good with website speed and performance; they're your wingman for a swift experience.
Do I need a Flickr API key to use these plugins?
In short, yes. An API key is like your all-access pass. Most Flickr plugins demand it to communicate smoothly with Flickr's system. Don't sweat though, getting one is straightforward—like signing up for an online service, and it unleashes Flickr integration superpowers for your plugin.
How do WordPress Flickr plugins handle image rights and copyright?
Plugins are smart, but they're not lawyers. They won't filter out images based on copyright or image rights. That's on you. You must ensure you have the rights to display each image or that they're under a Creative Commons license—play it safe, respect the artist.
Can I customize the appearance of Flickr galleries with WordPress plugins?
'Tailor-made' is the name of the game here. Plugins come with options to make those Flickr galleries blend seamlessly with your site's vibe. Change sizes, layouts, hover effects—you name it. It's like giving your website a bespoke suit; the difference in aesthetics can be striking.
Is it possible to track Flickr image interactions through WordPress?
For sure, for the data geeks among us—you can track interactions. Plugins may offer built-in analytics, or you can hook into SEO-friendly tools like Google Analytics. See who's loving your pics; refine your galleries based on what jazzes your visitors.
Are there any WordPress Flickr plugins that offer lightbox features?
Oh yeah, lightbox features are pretty standard in gallery plugins—like that inevitable popup where images strut their stuff against a darkened backdrop. Select a plugin brandishing this snazzy feature if you're keen on giving each image its moment in the spotlight.
Conclusion
We've journeyed through the dynamic realm of WordPress Flickr plugins, discovering how they can amplify the visual heartbeat of your website. These nifty tools bridge the gap between your Flickr treasure chest and your WordPress canvas, infusing your space with images that tell your unique story.
Here's the takeaway:
Plugins are easy to use and speed-savvy.
Whether you crave a minimalist touch or a full-scale gallery, customization is just a few clicks away.
Mobile responsiveness? It's already in the bag.
Stale content is history with real-time synchronicity.
Embrace these plugins, and your site transforms into an ever-evolving gallery, engaging visitors and keeping them hungry for more. From pixel-perfect displays to behind-the-scenes analytics, blending content management prowess with visual flair was never easier.
So, go ahead, let your site be a visual echo of that vibrant Flickr universe. Your web tapestry awaits the splash of color and life these plugins promise.
If you liked this article about WordPress Flickr plugins, you should check out this article about Vimeo WordPress plugins.
There are also similar articles discussing Facebook WordPress plugins, YouTube WordPress plugins, Twitter WordPress plugins, and WordPress Instagram plugins.
And let's not forget about articles on how to create a gallery in WordPress, WooCommerce product grid plugins, WordPress image plugins, and WordPress grid plugins.
The 17 Best WordPress Flickr Plugins to Use on Your Website