Photos and images are essential when promoting your website or brand. You can work on those objectives by linking images with your social media accounts.
Flickr is one of the primary platforms for image hosting and social networking. It is an ideal source of visual content that you can display on your website.
To help display images from Flickr, you can use a dedicated WordPress Flickr plugin. These plugins will help to manifest your creativity and spotlight your design.
A WordPress Flickr plugin doesn't only display images. It can also change the whole presentation of your WordPress site.
There are various WordPress Flickr plugins, each with different specifications.
This article presents a selection of these tools, with a review of each. Based on this information, you can decide which of these plugins works best for you.
The best out there: Essential Grid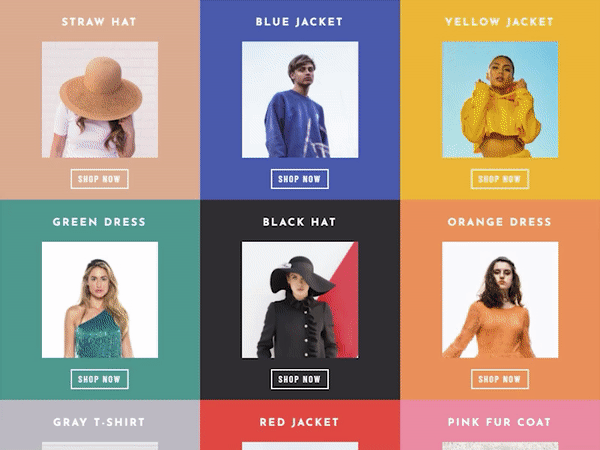 Essential Grid is hands down the best in the game. If there's one plugin that would make your website better more than others, it's this one.
Essential Grid lets you display your images in a gallery format, whether from the WordPress gallery, social media, or elsewhere.
The attractive, user-friendly interface makes customization and selecting your format tasks straightforward.
You can use images or add WordPress content, such as blog posts or other custom post types (including WooCommerce products). Also, you can connect to external services such as:
The visual skin editor creates gallery item layouts. For instance, when creating a gallery for WooCommerce, you can include:
Product price
Add-to-cart button, and more
And that's is not all. Once you get a license, you have access to quick FAQs and video tutorials that will walk you through the process of making your website look amazing with Essential Grid.
Key Features
Integration with other plugins such as WooCommerce
Multiple gallery layouts, including a template library with 50+ starter grids
Image, video, and audio galleries
Galleries from posts or custom post types
Create galleries from many different sources
Galleries from dynamic sources, including Instagram, YouTube, Vimeo, Twitter, Flickr, SoundCloud, and more
Here's a glimpse of what you can do with Essential Grid:
Present your blog posts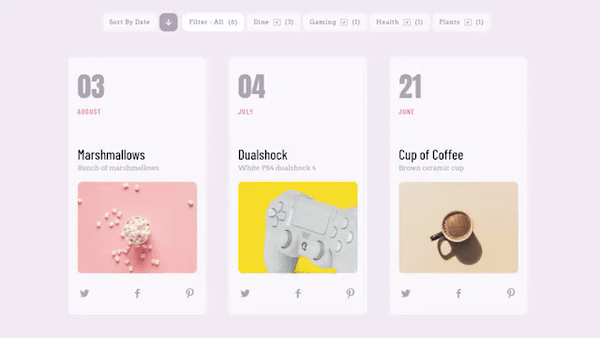 Showcase your portfolio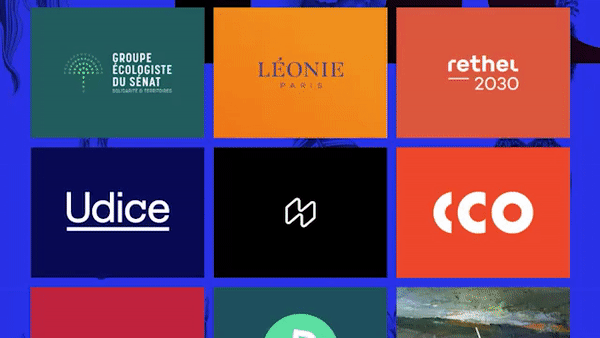 Display unique products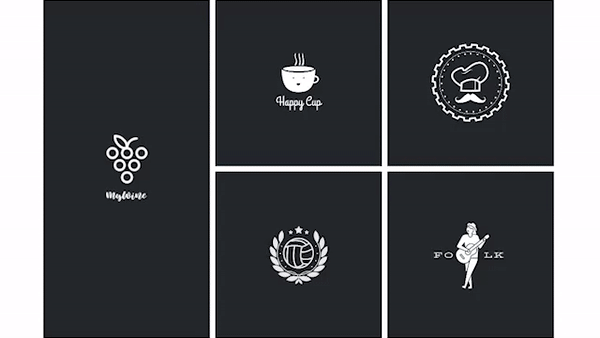 Share audio files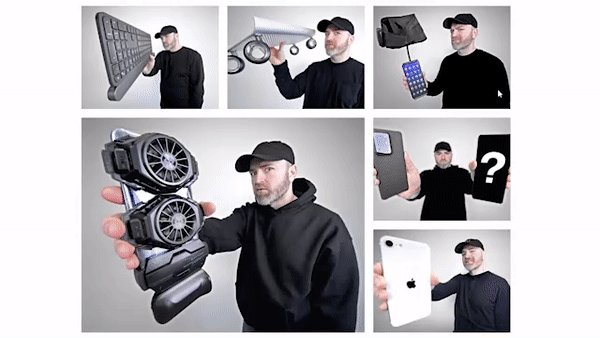 Display videos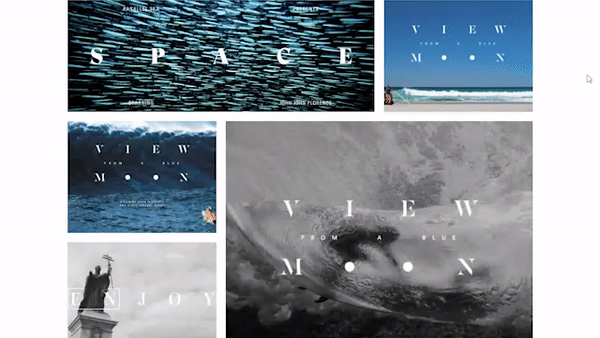 Show your Instagram stream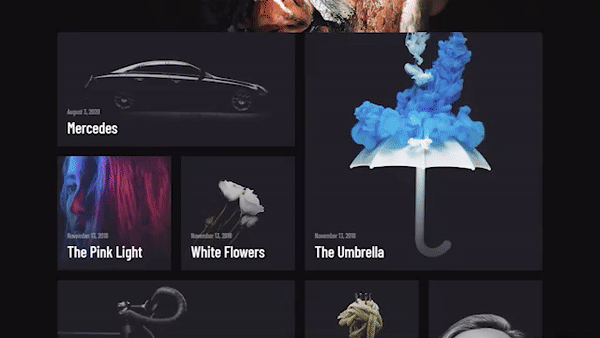 Meks Simple Flickr Widget

Meks Simple Flickr Widget is simple. With this WordPress plugin, you can replace your Flickr photos with a widget.
Meks is one of the easiest Flickr WordPress plugins to use.
You do not need any special authorization to use it. You only need to provide a user ID and you are good to go.
This Flickr image gallery plugin has various adaptive styles. Use these to display photos and other images on your blog.
Some of Meks Simple Flickr Widget's key features are:
Integrated caching system for improved performance
Support for Flickr groups and individual users
Customizable thumbnails and covers
No external authorization needed
Album Gallery Photostream Profile for Flickr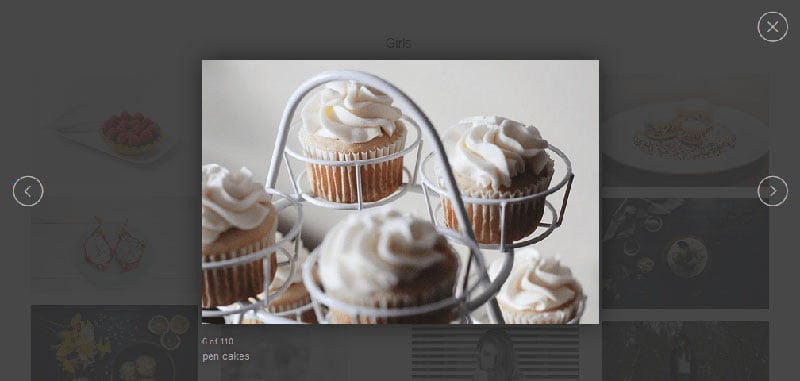 Make an amazing blog layout with this WordPress Flickr plugin. It uses Bootstrap CSS and PHP code to display Flickr images on your website.
There are various settings that are customizable, helping to create the look you want.
The plugin has a sidebar where you'll find built-in widgets. It also has an option to paste shortcodes into the text widget.
You need to provide your user ID and API key to begin making photo galleries. However, the plugin is easy to use for new and advanced users.
Here are some of the essential features of this Flickr album gallery plugin:
Animations for enhancing the Flickr gallery's appearance
Responsive custom CSS and lightbox
Create Flickr galleries for showing images and albums
Easy pagination configuration for smooth scrolling experience
Flickr photostream and Album gallery
Shortcodes enable easy and flexible embedding of your Flickr album gallery
Animated Live Wall
With Animated Live Wall, you can display photos from social platforms like Flickr or Instagram. You can even create attractive galleries using your own artwork.
It works on any page and has many features to make your Flickr image gallery look amazing.
You can, for instance, choose a masonry layout to show images from your Flickr feed or Instagram. Website visitors can view galleries in a big popup mode thanks to the Lightbox feature.
You get the following useful features with Animated Live Wall:
Add unlimited numbers of images from Flickr or Instagram. You can also add your private images
Custom CSS field allows advanced users to customize the gallery appearance
Automatic size adjustment to fit any kind of screen
Add images, links, text, and video to your animated wall
A variety of thumbnails and column sizes to choose from
Easy to change image titles
Gap and gapless options display or hide spaces between images
Flickr Album Gallery

The next option on this list of WordPress Flickr plugins is one of the most popular ones. It helps display Flickr albums on your personal WordPress site.
It is simple to start publishing Flickr images on your website or blog. You just need to enter your Flickr Album ID or Flickr API to begin.
The smooth transitions that this plugin offers will make a lasting impression on your visitors. You can also choose how many columns to use and set the size of the thumbnails.
For the advanced users, there are lazy load settings and custom CSS.
Take note of its important features:
Lightbox
Two-column and masonry layout
SEO-friendly album galleries that will appear high in search engines
Easy and straightforward to use. The plugin does not require experience or coding skills
Lazy load settings
Eight mouse hover effects and animations for the album thumbnails
A limit of 200 photos per album
Many other features and interesting options
Flickr Photostream

This plugin uses Bootstrap CSS, which helps it to produce beautiful formatted galleries. Your photo presentations will catch the attention of visitors and potential customers.
The premium version of Photostream comes with 30 different hover effects. There are sidebar widgets that allow you to use shortcodes.
This plugin is very easy to use. Both new and experienced users will enjoy this tool's simplicity and power.
Some of its amazing features include:
Create layouts with a similar appearance to Flickr or Google+
Customizable image sizes. The plugin will always justify the image position
Two lightboxes (Colorbox or Swipebox) for highlighting Flickr albums
Lightweight and fast. Uses cache for instant gallery loading
Mouse tips show photo titles when hovering over images
Apply different settings to different albums, even on the same page
Show photo tags
Show photos from Flickr photoset, photostream, gallery, or group pool
Smart Image Gallery

With Smart Image Gallery you can insert photos and other images into your WordPress site. You can use the WordPress media library or an online image storage platform like:
Facebook
Flickr
Google Images.
Instagram
Picasa
Using external image storage has the advantage of reducing the bandwidth consumption of your site's server.
You can also show galleries in the sidebar of your blog or site. This Flickr album gallery plugin lets you display single images or complete galleries.
Some of this plugin's features are:
Insert galleries in the website's sidebar
Image search in the WordPress media library or external image storage platforms
Display images separately or as part of galleries
Insert images and image galleries in blogs
Reduces bandwidth consumption of your server by using external servers
Easy way to find images related to articles
Photonic Gallery
This is a great option if you want special functionalities to make your gallery look even better. Photonic Gallery supports different image sources.
This plugin enables you to set privileges, like which photos are public and which private. What's more, you can use it in combination with shortcodes or the Gutenberg editor.
It has some important features like SEO optimization, responsiveness, and Lightbox.
There are many shortcodes available that override the original Flickr settings. These will help to give your galleries a unified look.
Some other core features are:
Easy shortcode configuration. Insert those shortcodes into your gallery and customize its location as desired
Insert Flickr photos and albums with Gutenberg block editor. The Gutenberg editor gives you extra layout options
Showcase your Flickr photos individually or in albums. For the albums, you can choose from various beautiful grids and layouts
Maintain privacy with authentication. You can set which photos are private and protected
Flickr Viewer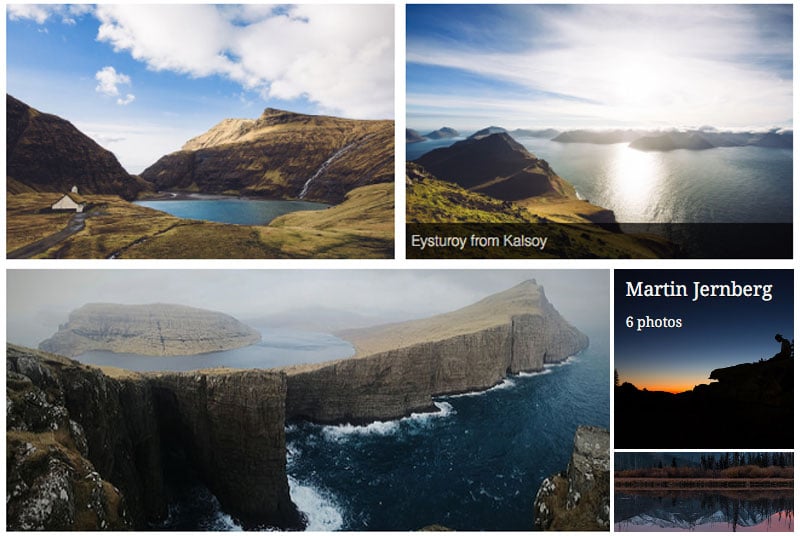 The Flickr Viewer plugin is a simple WordPress add-on. You can add streams, galleries, albums, and favorites to your site or blog.
In addition, Flickr Viewer supports shortcodes for easy embedding.
This plugin offers different layout options, like masonry, grid, lightbox, and full-screen view. It generates thumbnail images and can add pagination to your gallery.
To use it, you will have to submit your Flickr account details.
Below are more of Flickr Viewer's features:
Control thumbnail size, visibility settings, and more from the Admin panel
Lightbox
Pagination
Flickr Photostream display
Shortcodes to embed Flickr Photostreams, Favorites, albums, and galleries
Grand Flagallery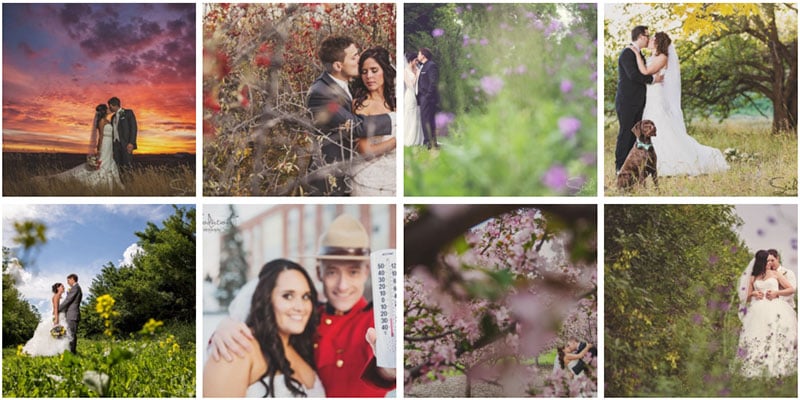 This example is another great WordPress Flickr plugin.
With this one, you can also make audio playlists. This isn't suitable for all websites, but it is a nice extra in this feature-packed plugin.
Here are some more features:
Many more display options in the premium version
Easy image management. One of the options is batch upload photos
Very attractive basic display options in the free version
Easy to use. It has a very short learning curve
The premium plan includes some of the most popular slider plugins
Viavi Flickr Album Gallery

The Viavi Flickr Album Gallery plugin helps you to manage and publish Flickr photos. You can display them one by one or as an online photo gallery on your WordPress site.
To publish your Flickr albums, enter your Flickr API key or Album ID.
Viavi Flickr Album Gallery has a responsive design and offers a couple of image sliders. You can show off your images in a Lightbox slider preview as well.
This plugin does not limit the number of images that you can add to a gallery or album.
One of the available layouts is similar to Flickr's. You can show Flickr group pools, photostreams, photosets, or tags in an elegant fashion.
Further, there is an option to utilize your computer's cache. This allows your image galleries to load faster.
Key features include:
Unlimited images per gallery
Compatible across devices, including iPhones, iPads, tablets, and desktop computers
Compatible across browsers, including Chrome, Firefox, and Internet Explorer
Lightbox image slideshow
Responsive design
Gallery settings accessible in a handy separate panel
Easy gallery management dashboard
Touch image slider option
Two lightbox slider types
Modula

Professional photographers, designers, and others use Modula to create photo and video galleries.
You can download this Flickr WordPress plugin for free from WordPress.org. Upgrade to the premium version, which is what most professionals use, at any time.
With the paid version you can add watermarks to your Flickr photos and disable right clicks. That prevents others from stealing images from your website.
Below is a short list of Modula's most important features:
SpeedUp extension. This feature shows visual content on your website without taking away bandwidth from your server.
Hover effects. Make albums and galleries more dynamic and interactive and catch viewers' attention.
Right-click protection and watermarking. These features prevent others from using your work without your permission
Slickr-Flickr

Slickr-Flickr is a non-widget WordPress plugin for displaying Flickr, Galeria, and other slideshows. It provides shortcodes for you to embed on your WordPress site.
You can include galleries in sidebars, pages, blogs, and text widgets. There's no need to worry about the orientation or size of the images.
Slickr-Flickr lets you sort the images by date, description, or title. As an option, you can add captions, descriptions, or Flickr links.
The plugin allows you to set the slideshows to manual or automatic. It's also compatible with various Lightboxes, such as:
FancyBox
Evolution LightBox
LightBox Plus
Highslide
Slimbox
Pretty Photo
Shutterbox
Shadowbox
Thickbox
Some of its amazing features include:
Sort photos by date, description, or title
Works for posts, pages, and sidebar text widgets
Manual or Automatic slideshows
Slickr-Flickr shortcodes. You can copy and paste them anywhere on your WordPress site
Flickr-Gallery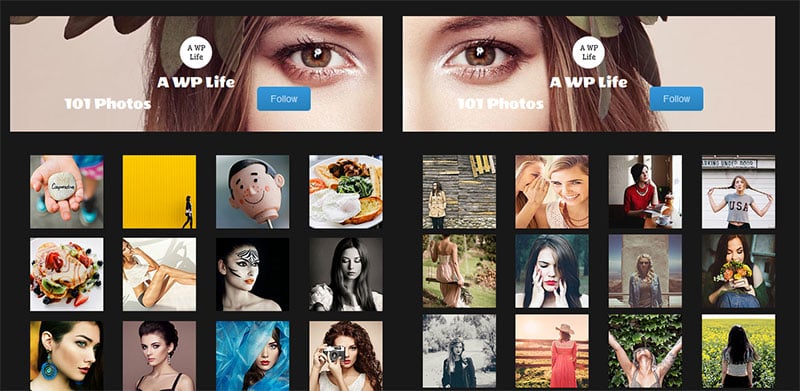 Flickr-Gallery is the next example on this list of WordPress Flickr plugins. With its responsive design, you can showcase your Flickr Photostream and album galleries.
Flickr-Gallery generates shortcodes for easy incorporation into your WordPress site. It is lightweight, fast, and simple to use.
Thanks to this, it is easy to create professional galleries for your site or blog. Other great features include:
Create endless galleries and albums
Different Flickr Lightboxes (Fixed Lightbox, Lightcase Lightbox, Lightgallery Lightbox)
Compatibility with different image sizes
Light Case slide effects
Lightbox transition effects
Many gallery options with lightbox
Pagination options
Responsive Flickr profile
Color options for lightbox gallery titles and icons
Responsive Flickr Slideshow

With Responsive Flickr Slideshow, you can make beautiful personalized Flickr galleries. To make your galleries even more impressive, try adding one of the many effects.
If you want to, there is an option to add a header bar. In addition, the shortcodes make publishing and configuring the photo galleries simple.
You can search for the pictures you want using a search meta box. You'll find this box in the WordPress editor after installing the plugin.
To identify the desired images, you can filter by keywords or by date added. It's also possible to add the attribution links next to the photo should you wish to do so.
Some of Responsive Flickr Slideshow's features are:
Add as many shortcodes as you need
Awesome lightbox integrations
Customizable picture framing for each picture
Automatic attribution processing
Modern scroll effects
Most suited for professional and amateur bloggers, blog editors, and students
Find the applicable image rights and licenses. There is no need to search the internet to find useable images
Gmedia Photo Gallery

Gmedia Photo Gallery WordPress Flickr plugin deserves a spot on this list.
It is unique because it has a mobile app. Still, it is robust enough to display your gallery the way you like, with many image options.
For those who prefer, there is a Gutenberg Block integration. Also, there are widgets, comment options, music support, and related gallery post options.
There are many reasons why you should try this WordPress Flickr plugin.
Make galleries, include as many Flickr photos as you want, and add music to your galleries. You can make as many galleries and albums as you like and manage them with tags.
All of this is available in the free version. Other key features are:
Share albums, galleries, images, and tags through the admin panel
Responsive and optimized for mobile use
Add custom gallery query filters
Flickomatic

Flickomatic is an auto-publishing Flickr album gallery plugin for your WordPress blog website.
By default, search engines do not pick up on information from Flickr albums and groups. What makes this plugin so useful is the fact that it is SEO-friendly.
This makes your Flickr content accessible through common search engines.
When you add new images to your Flickr account, Flickomatic ensures that they also appear on your blog. It generates posts based on rules that you set.
Here are some more features of the Flickomatic plugin:
Automatic generation of post categories and tags
Custom generation of post status (Draft, Pending, Private, Published, Trash)
Generate pages, posts, or other custom post types
Support for Google Translate. You can select the target language of your choice
Import comments
Manual addition of post categories or tags
Support for Text Spinner. You can change generated text and replace words with synonyms
FAQ about WordPress Flickr plugins
What's a WordPress Flickr Plugin?
A WordPress Flickr Plugin, in simple terms, is like a bridge. It connects your WordPress site to your Flickr account. You can use it to pull photos, display albums, or even create galleries right on your WordPress site from your Flickr account. It's a neat way to leverage the power of both platforms.
Why would I need a WordPress Flickr Plugin?
Imagine having a vast collection of photos on Flickr and wanting to display them on your WordPress site without the hassle of uploading each one individually. That's where a WordPress Flickr Plugin comes in handy! It saves you time and effort, and ensures your website visitors get to see your best work, straight from Flickr.
How do I install a WordPress Flickr Plugin?
Installing a WordPress Flickr Plugin is like installing any other WordPress plugin. You just need to go to your WordPress dashboard, navigate to "Plugins", click "Add New", and search for the plugin you want. Then, hit "Install Now" and "Activate". Remember to have your Flickr API Key at hand for the setup.
Which WordPress Flickr Plugin is the best?
There's no one-size-fits-all answer here. It really depends on your specific needs. Some folks rave about "Awesome Flickr Gallery" for its customization options. Others prefer "Flickr Justified Gallery" for its clean and neat display. It's best to check out a few, read reviews, and pick the one that suits you.
Can I customize the display of photos with a WordPress Flickr Plugin?
Absolutely, customization is one of the key features of most WordPress Flickr Plugins. You can typically adjust things like photo sizes, album layout, caption display, and more. This way, you can ensure the display aligns with your website's look and feel.
Are there any free WordPress Flickr Plugins?
Sure thing! There are quite a few free WordPress Flickr Plugins available. However, keep in mind that free versions may have limited features or require upgrades for advanced functionality. But if your needs are basic, a free version could work perfectly fine.
What if I face issues with my WordPress Flickr Plugin?
No worries there. Most WordPress Flickr Plugins come with some sort of support. It could be a user forum, email support, or documentation. If you're facing issues, reach out to them or consult the plugin's FAQs. There's usually a solution out there.
Can I use more than one WordPress Flickr Plugin?
Technically, yes. But it might not be the best idea. Having multiple plugins serving the same purpose can cause conflicts or slow down your site. Instead, find a single plugin that meets your needs effectively.
How often are WordPress Flickr Plugins updated?
This can vary depending on the plugin developer. Some plugins are updated regularly to keep up with changes in WordPress and Flickr's API. It's generally a good idea to use a plugin that's updated frequently, as it's likely to be more secure and reliable.
Do I need any special skills to use a WordPress Flickr Plugin?
Not at all! Most WordPress Flickr Plugins are designed to be user-friendly. If you can navigate your WordPress dashboard, you can use a Flickr Plugin. Of course, if you want to customize extensively, some knowledge of CSS might come in handy. But for basic use, you're good to go with just the basics.
If you enjoyed reading this article on the best WordPress Flickr plugin, you should check out this one with WordPress logo slider plugins.
We also wrote about a few related subjects like the WordPress photo gallery plugins, best WordPress sliders, professional website templates, carousel slider examples, slide menu examples, CSS cards, CSS text animation, the most innovative and creative websites and full-page slider examples.
The Best WordPress Flickr Plugin Options to Use on Your Website