Considering the speed at which the internet is growing, there is no shortage of websites or blogs. This means that if you want your website to be ahead of the game, you need to add videos.
It's possible to embed YouTube videos into your article by using a link. But you need plugins in order to make video galleries.
They also allow you to display YouTube videos from other creators. So, a YouTube WordPress plugin is a true necessity if you want to embed YouTube videos on your site.
It lets you create, add, share, and promote YouTube videos and channels on your site. This improves the quality of your site, gets you higher SERPs, and generates more user traffic.
This post looks at some of the best WordPress YouTube WordPress plugins on the market. Let's get started.
The best out there: Essential Grid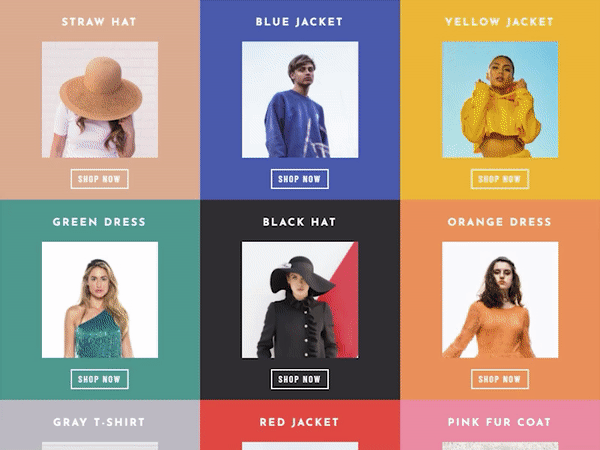 Essential Grid is hands down the best in the game. If there's one plugin that would make your website better more than others, it's this one.
Essential Grid lets you display your images in a gallery format, whether from the WordPress gallery, social media, or elsewhere.
The attractive, user-friendly interface makes customization and selecting your format tasks straightforward.
You can use images or add WordPress content, such as blog posts or other custom post types (including WooCommerce products). Also, you can connect to external services such as:
The visual skin editor creates gallery item layouts. For instance, when creating a gallery for WooCommerce, you can include:
Product price
Add-to-cart button, and more
And that's is not all. Once you get a license, you have access to quick FAQs and video tutorials that will walk you through the process of making your website look amazing with Essential Grid.
Key Features
Integration with other plugins such as WooCommerce
Multiple gallery layouts, including a template library with 50+ starter grids
Image, video, and audio galleries
Galleries from posts or custom post types
Create galleries from many different sources
Galleries from dynamic sources, including Instagram, YouTube, Vimeo, Twitter, Flickr, SoundCloud, and more
Here's a glimpse of what you can do with Essential Grid:
Present your blog posts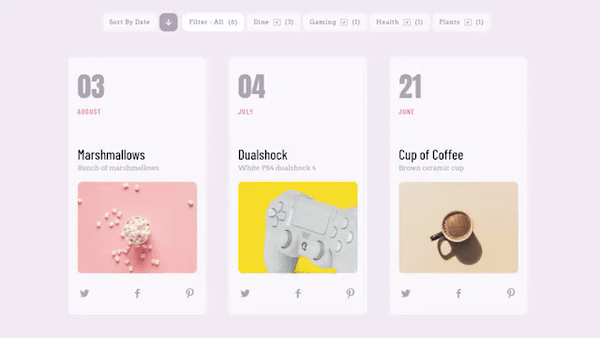 Showcase your portfolio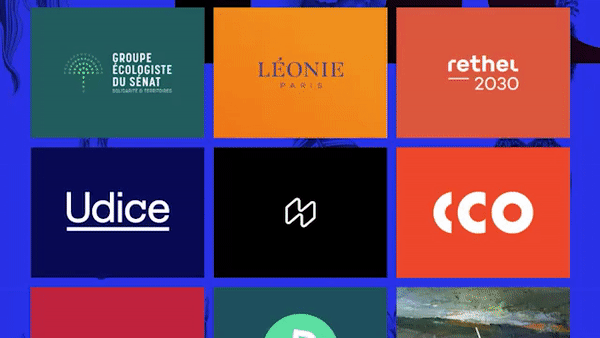 Display unique products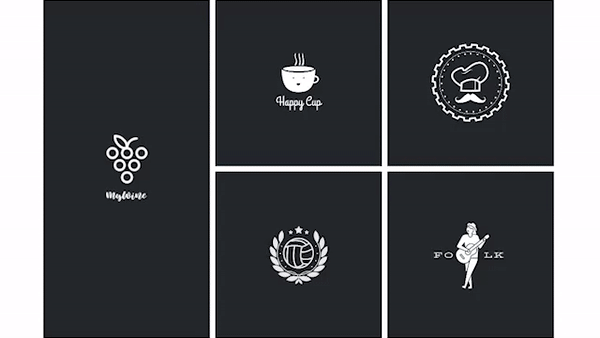 Share audio files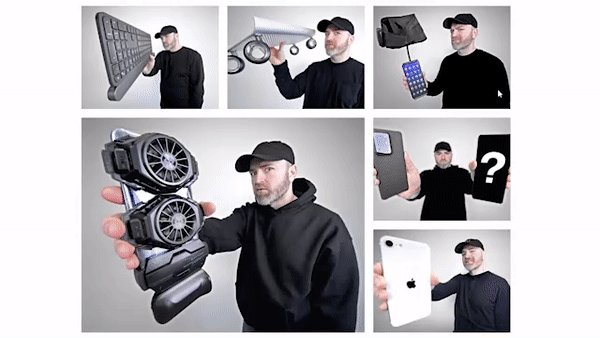 Display videos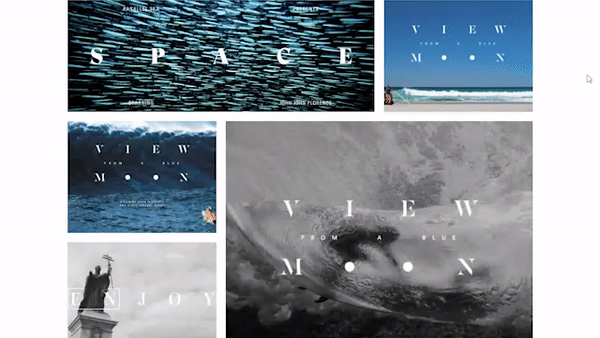 Show your Instagram stream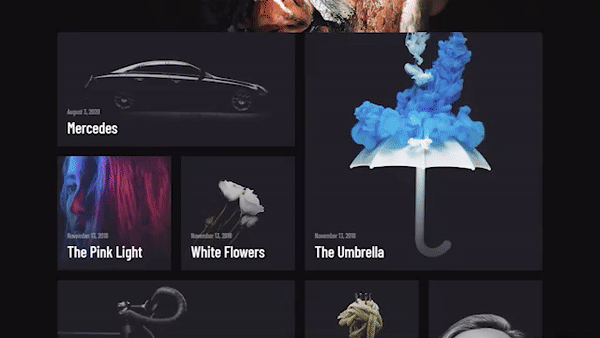 Smash Balloon YouTube Feed Pro

This is a very easy-to-setup YouTube Plugin that provides many customization options.
You can hand-select a group of videos for your YouTube gallery or choose the entire YouTube channel database. This plugin also enables you to combine many YouTube channels in one feed.
You can customize each embedded video with likes, shares, comments, and reactions. You can even add a subscribe button so that people can subscribe to your YouTube channel.
Smash Balloon's YouTube feed plugin also supports YouTube live streams. This means you can display your current and future YouTube live streams on your website.
Widget Responsive for YouTube

Sometimes you may find it necessary to present videos in widget areas of your WordPress site. The problem is that it can bevery difficult with only WordPress Posts and sites.
This plugin makes it easy to add video content to your WordPress sidebar.
With Widget Responsive, you can edit the custom widgets. For example, you can change the control bar themes and customize the progress bar.
Further, you can add a custom description to pique the user's interest. You also have the option to enable video tracking and gain insights into the minds of your users.
This YouTube WordPress plugin lets you control almost everything in shortcode. This includes automatically muting the video, hiding the YouTube logo, selecting the start and end time of the video, and more.
WordPress YouTube Embed Plugin

This is a great option if you're looking for a beginner-friendly YouTube plugin.
It makes it easy to embed videos into your posts, pages and widgets. You can even embed videos into the footer and header area by using shortcodes.
It's compatible with multiple WordPress versions and popular WordPress themes. In addition, it offers full customization options.
With these customization options, you can:
change the color of the progress bar
set up autoplay and loops for your YouTube playlist
customize the fullscreen button for your video gallery
It also allows you to show or hide items on your WordPress website. This includes video information, annotation, and related videos.
Video Gallery – YouTube Gallery

This is the best plugin for displaying YouTube galleries with multiple layouts.
The Video Gallery plugin by Total-Soft is a free plugin. It allows you to create an unlimited number of YouTube video galleries.
With this gallery plugin, you can choose from over 10 different themes or layout options. This includes video thumbnail galleries, parallax galleries, grid galleries, and more.
There is also a premium version that comes with hundreds more fonts, hover effects, and styling options.
The plugin is rich with a variety of hover effects. It also has more than 100 unrepeatable and multifunctional features.
You can use titles, links, and icons with the hover effects. It also offers handmade animation effects.
Advanced Responsive Video Embedder

Advanced Responsive Video Embedder (also known as ARVE) is an impressive tool. It embeds videos from YouTube and numerous other platforms into your WordPress site.
Additionally, you can edit the video information to improve search engine ranking.
Alongside the free basic version, ARVE also offers several paid versions. These premium versions offer improved support and updates, as well as features such as lazy loading.
With this plugin, you can set the custom title, add descriptions, and upload data for the Schema.org markup. This all works together to ensure a good SEO score for your website.
To make things even better, ARVE also supports responsive CSS embeds. You can set the video alignment, autostart, maximal width, and even a custom aspect ratio.
Furthermore, everything in this plugin has WYSIWYG support.
YouTube Showcase

This plugin is great for building video galleries and YouTube video grids. Its default layout is quite stunning and will make your video gallery look spectacular.
If you choose to make a video gallery with a YouTube Showcase, it will first show the video thumbnail. When the user selects the video thumbnail, it shows them all your video content, from oldest to newest.
It is easy to use and even has a set-up assistant to help you with the download steps. It allows you to go through your YouTube galleries without ever entering YouTube.
It comes with two styles of widgets for featured videos and recent videos. To help users find what they're looking for, you can add categories and tags to the videos.
YouTube Playlist Player

If your goal is to create great YouTube playlists, this is the perfect plugin.
In many cases, you will need to show multiple videos at the same time. This can slow down the loading speed of your page and create a poor user experience.
Speed is a major factor that search engines like Google base site rankings on. So, it is imperative to make your website as fast as possible.
A playlist can boost your page loading speeds. That's because it combines many videos into one simple YouTube playlist.
The rest of the videos will load as they are selected.
The plugin also boasts a simple shortcode. You can use this in posts, pages, custom post types, widgets, and reusable blocks.
Last of all, it uses the default YouTube embed code with the optional privacy-enhanced mode.
YouTube Embed

YouTube Embed is a one-of-a-kind plugin.
With this tool, you can build and auto-generate playlists based on usernames. You can also include video thumbnails.
YouTube Embed also comes with the option to add videos to your website's sidebar using the widget tool. There you can customize the appearance and add different videos to sidebars.
Here are some of the key features:
CYou can create multiple profiles and use them for different videos
Build playlists and play them back however you want
Generate playlists based on the username or search text
Housekept is caching that keeps the code generation nimble and your database tables compactslimline
Dynamic video sizing for more responsive sites
Google compatible metadata is added to the video output based on data provided by the YouTube API
WP YouTube Lyte

WP YouTube Lyte is a free YouTube WordPress plugin focusing on performance optimization.
If you add a YouTube video or playlist, the plugin replaces the embedded functionality and inserts "YouTube Lyte Embeds".
These look very similar to embedded YouTube videos. However, they don't request authorization from YouTube to play.
This allows you to lazy load your videos and playlists, reducing download size and rendering time. As a result, there is a dramatic reduction in page loading times.
It's important to note that you will need a YouTube API key to unlock the full functionality of the plugin.
Feed Them Social

Feed Them Social is a very interesting plugin. Although you can use it as a YouTube WordPress plugin, it can act as much more than that.
It supports social feeds from Facebook Pages, Instagram, Twitter, Pinterest, and YouTube. Thus, you can bring all your social media feeds onto your WordPress site.
When considering only YouTube videos, it has a couple of useful features. The main advantage is the fact that you get all the social media platforms, YouTube being one of them.
It also offers a customizable YouTube video gallery, a pop-up video gallery, and an option for individual videos.
If you are looking for a social media plugin, this could be the best fit for you. If you prefer a simpler YouTube WordPress plugin, then you may need to choose something else.
YourChannel

YourChannel offers one of the easiest ways to display YouTube videos on your website. It allows your visitors to browse through and watch your videos on the same page.
To set up this plugin, all you have to do is enter the correct username and channel ID. After that, the plugin will handle the setup for you.
YourChannel allows you to fetch banner images and count the views of your playlists.
With this WordPress plugin, you can display or hide any of the options with ease. To add the YouTube gallery to any WordPress post or page, use the shortcode generated by the plugin.
All-In-One Video Gallery

This SEO-optimized plugin will build you a responsive video gallery. The galleries are both scalable and searchable, which is a big plus.
It also supports multiple video platforms including YouTube, Vimeo, Dailymotion, and Facebook. Help users to search through your videos by creating custom categories and subcategories.
All-in-One offers a custom HTML5 video Player that supports various file types like:
It also supports embeddable players like:
YouTube
Vimeo
Dailymotion
Facebook
Videos are added as posts using their custom post UI. So, the plugin doesn't interfere with your general WordPress posts.
WPBakery YouTube Channel with Carousel Addon

This YouTube WordPress plugin allows you to add your YouTube channel to your WordPress site. What's more, you can display it anywhere you want.
This plugin has display layout options like masonry, fit row, and carousel. It has multiple tools that give a significant boost to your user experience.
In addition, it comes with features like Infinite Scroll and Loaded More buttons.
All the pagination features are available. These include Infinite Scroll, Load More button, and Next/Previous links.
And that's not all, it also offers extensive customization options. For example, you can change the font size, text color, border color, background color, and more.
There are further options for social sharing. These allow users to share videos from your site on their social media platforms.
Hide Related Video YouTube

The Hide Related Video YouTube WordPress plugin is a great addition to any website.
When you post a video on your website, it is there for a reason – to enhance the content. However, if you allow related videos to appear, this opens a pandora's box of problems.
These videos have the potential to drag visitors away from your content. So it is best to avoid this occurring by disabling related videos in WordPress.
This plugin does this for you. Upon installation, visitors will no longer be able to see related videos on your website.
There are no settings to configure, just results to enjoy.
Video Gallery – YouTube Playlist, Channel Gallery by YotuWP

YotuWP is another responsive YouTube video gallery plugin.
The plugin allows you to embed videos from various sources. For example, you can embed playlists, channels, usernames, and more.
It also offers a large selection of customizable layouts. You can create YouTube video grids, lists, and mixed layouts.
While simple to use, Video Gallery still has a lot of interesting features. You can choose to display the videos through a gallery or using a grid.
Both of these options are attractive as well as very responsive. You will even be able to use your sidebar to promote the videos.
You can set the video resolution, autoplay, and a custom excerpt. It also allows you to add tags and categories to the videos.
Embed Plus Plugin for YouTube

This is the best YouTube WordPress plugin for optimizing the performance of your embedded videos. There is no argument against it.
Embed Plus is a feature-rich YouTube WordPress plugin. It is free to download from the WordPress directory.
You can use this to embed your YouTube videos, YouTube channel, and YouTube playlists. You can even embed a live stream with the Gutenberg block editor.
After that, there are many options in your dashboard. For example, you can change one video or channel into a responsive YouTube gallery.
You have many options on how you use these YouTube galleries.
You can select auto-continuous play or allow users to click to play. You can also allow users to play many videos at the same time.
Another great option is the JavaScript deferral. This means that the plugin's scripts only begin executing after the page loads.
Elfsight YouTube Gallery

Elfsight YouTube Gallery (also known as Yottie) is full of amazing features. As such, it deserves its place amongst the best YouTube WordPress plugins.
You can download hundreds of adjustable parameters and use many different customization tools. For example, you can use different color schemes, adjust the widget width, and set up rows and columns for your content grid.
It also offers video content that you can navigate on your WordPress blog or WordPress post. This includes a search box and various navigation controls like pagination, drag, arrows, and scroll.
There are three preview layouts you can choose from ‒ cinema, classic, and horizontal.
As well, there's an option to show or hide some elements when the video plays. This includes elements like title, description, duration, and views counter.
This is one of the WordPress plugins that is optimized for Google Adsense.
Which is the best YouTube WordPress Plugin for you?
Video marketing is your chance to connect with customers. If you use YouTube WordPress plugins, it can be a great way of showing video content on your website.
So, take advantage of the tools you have access to and market your brand.
There are many choices when it comes to YouTube WordPress plugins, and they all have pros and cons. You need to play around with the different options and see which ones work best for you.
If you find that one of the plugin's features isn't sufficient, download a couple more. The only limit is the one that you set for yourself.
If you enjoyed reading this article with YouTube wordpress plugin, you should check out this one with the most impressive black websites.
We also wrote about a few related subjects like professional website templates, website templates with slider, animated website templates, consulting website templates, website templates for artists, non-profit website templates, church website templates and creative website templates.
The Best YouTube WordPress Plugin Options For Your Site