Get To Know The Slider Revolution

Page Builder
In order to create eye-popping designs, the typical WordPress page builder plugin just won't cut it or will the classic WordPress editor. At least not without some serious coding skills. While Slider Revolution's no-code editor looks different from other WordPress page builder plugins, you'll learn the ins and outs of it in no time.
What Kinds Of


Pages And Content Can You Design With Slider Revolution?

The fastest and easiest way to design a WordPress website (or a section of it) is to start with a Slider Revolution template. There are more than 250+ pro-level, fully customizable, and responsive designs in our constantly expanding template library.
Create Beautiful Sliders
Sliders are a versatile and valuable design tool. You can use our slider templates to promote all kinds of stuff on your site:
Popular products
Best value services
Current promotions
Portfolios
Your brand story
Customer benefits
And much more
Design Engaging Carousels
Think of carousels as peekaboo sliders. Visitors get a sneak peak of the content that appears before and after what they're looking at. This is a great way to boost interest and engagement.

Our carousel templates also allow you to experiment with three dimensions and animations to up the interactivity of your designs.
Build An Interactive Hero Image
The hero image is the first thing visitors see. It might also be their last if you don't instantly capture their attention or win them over.

All of our hero image templates have a potent combination of copy, imagery, and special effects. They also have different design styles and page layouts for you to pick from.
Create Content With Special Effects
Add some magic to your website design with a special effects template.

Add a particle wave that looks like the ocean. Create floating bubbles that react to your visitors' cursor movements. Use a paintbrush effect to mask some or all of your image until visitors scroll over it.
Make Dynamic Sections
Want to spend less time updating content and more time creating new and beautiful designs for the rest of the site?

Dynamic templates automatically pull in relevant content from other areas of your WordPress site — like your WooCommerce shop or your blog.
Build Unforgettable One-Page Sites
If you have a small business to promote, you might not need more than a page or two. But just because your website will be tiny doesn't mean it has to be boring or understated.

Slider Revolution's pre-built website templates are chock full of rich imagery, high-impact typography, and incredible special effects. Use them as inspiration or to start building your own.
Slider Revolution's Superpower:

30+ Addons
Building a website with the WordPress page builder is just okay. Things get a little better when you opt for one of the popular page builder plugins. But Slider Revolution? Now that's taking it to a whole new level.

Our secret ingredient? Special effects Addons.

Particle Wave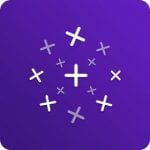 Particle Effects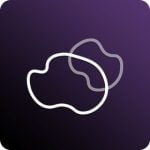 BubbleMorph

The Cluster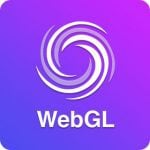 Advanced Transitions
Before & After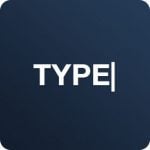 Typewriter Effect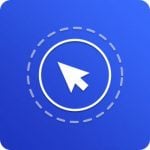 Mousetrap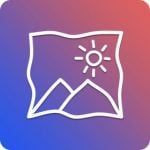 Distortion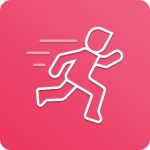 Lottie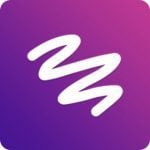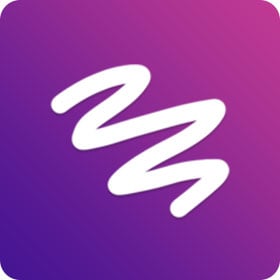 Paintbrush
Charts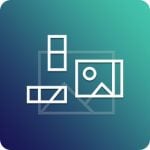 Slicey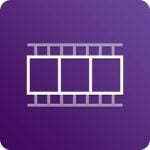 Filmstrip
Maintenance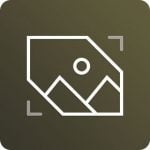 Reveal
Panorama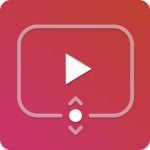 Scroll Video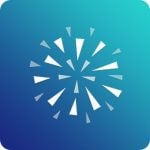 Exploding Layers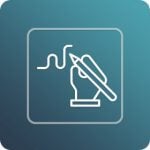 Whiteboard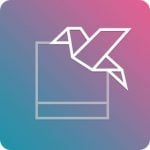 Polyfold Scroll Effect
Learn How To Master This Awesome

WordPress Page Builder
The @SliderRevolution YouTube channel and the Revolution Blog are great resources for learning how to use this WordPress page builder plugin. Start with the tutorials below to learn how to customize premade designs in Slider Revolution.
Frequently Asked Questions
Here are some of the more common questions we get about our WordPress video slider:
Slider Revolution is one of the most popular WordPress plugins of all time. You can build anything with it — sliders, carousels, hero images, page sections, and even an entire website.

With even the best page builders, you'll get a few dozen premade designs. And the visual drag-and-drop builder gives you basic tools to piece together your own creations and customize the content.

Slider Revolution is different. It won't limit your creative potential. With 250+ professionally designed templates, 2000+ elements, 25+ special effect addons, and a visual editor that gives you control over every facet of your design (down to the timing of your animations), you can build the most incredible pages with this WordPress plugin.
Slider Revolution is similar in a lot of ways to the best WordPress page builders. You can drag-and-drop and modify elements within the visual canvas. And you won't need to write a single line of code to create advanced designs.

However, this premium page builder outshines all other plugins when it comes to animation and special effects. From unique and completely customizable slide and page transitions to special effects you won't find anywhere else, Slider Revolution makes it easy to build WordPress websites that look like a million bucks.
Yes, it is.

For starters, the 250+ premade templates in our library are designed to be responsive out of the box. So, the second you install one of those templates, you'll have yourself a 100% responsive design.

That said, our templates are meant to be customized. And whenever you make customizations, you need to ensure that the designs remain responsive. We have both a responsive preview tool as well as an editor that makes it easy for users to create fully responsive designs on their own.
Slider Revolution offers different plugin licenses based on what you need. You can also choose to pay an annual or one-time fee.

All of Slider Revolution's templates are included for free in the cost of your license. That goes for all the templates that are available the day you sign up as well as any new ones added in the future.
Nope. Just install one of the beautiful, responsive templates and make your changes via the visual canvas, timeline editor, and sidebar settings. Every possible configuration has been thought out, so there's no need to go into the backend to try and rig up something on your own.

That said, Slider Revolution does have a space for you to add custom CSS or JavaScript if you need it.
You can use Slider Revolution to design pretty much any component of a WordPress site:

Hero sections

CTA blocks

Portfolios

Product sliders

Blog post sliders

Event carousels

Promotional graphics

Landing pages

404 error pages

Under construction pages

Coming soon pages

Headers with pop-out menus
That said, if you're building a professional website that will have more than five pages or will require constant content updates, Slider Revolution probably isn't for you. At least not for designing the entire site. You can still use the plugin to create the critical touchpoints and content along your users' journey.
Really, Slider Revolution is all about making the biggest impact with your visual design. If that's your goal, then this plugin is for you.
The good news is this WordPress page builder plugin works with any theme. It's also compatible with numerous page builder plugins.

The even better news is that you can easily add any Slider Revolution module into WordPress.

There are a couple ways to do this. One option is to retrieve your module's shortcode and then embed it on the page it's to go on. Another option is to look for the Slider Revolution widget in your page builder, select the module you just created, and embed it that way.
We have a comprehensive help center that will take care of all your needs. Choose a self-help option like the manual, FAQs, tutorials, or video guides. If you need hands-on and immediate assistance, submit a ticket instead.