Making changes to a website is a challenge. Web design has evolved and has become much more interactive and complicated.
In addition, knowing what the customers want and need is difficult. There are excellent customer feedback tools that aid web designers in this process.
The purpose of these feedback tools is to collect information from customers. Different tools use different approaches to do this.
Project management becomes easy with the annotation and commenting features. These features help with the communication process in live projects and mockups.
It is so much faster than emails going back and forth between different team members.
At the end of the day, these feedback tools help to get a fresh perspective on the design of a website. It results in fresh and practical ideas on how to solve a certain problem.
That is enough reason to start using one of these tools. Hence, this article presents a list of the best customer feedback tools.
The Best Customer Feedback Tools
Now, let's take a look at them in detail:
ProofHub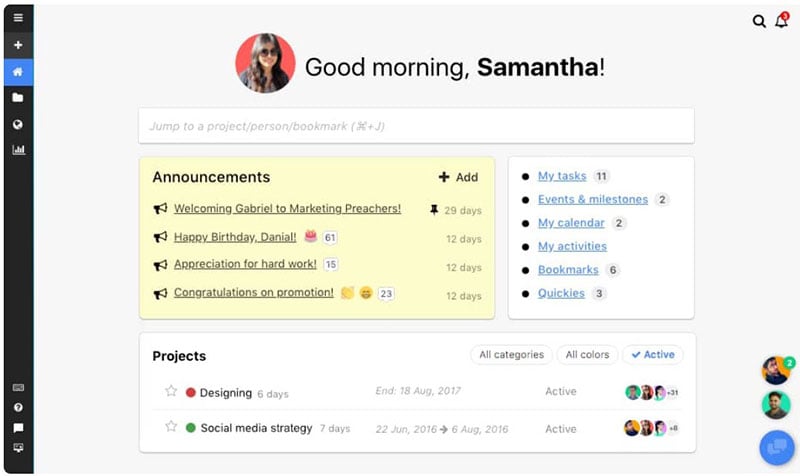 Proofhub is one of the most popular design project management tools available. It has been for many years.
Any design goes through different approval levels before the client receives it. It makes the communication of suggested changes between different organizational departments easy.
Many designers have found the proofing methods to be very robust and reliable. It works faster and is more reliable than long email threads.
ProofHub offers some very handy features for giving feedback such as markup tools.
FiveSecondTest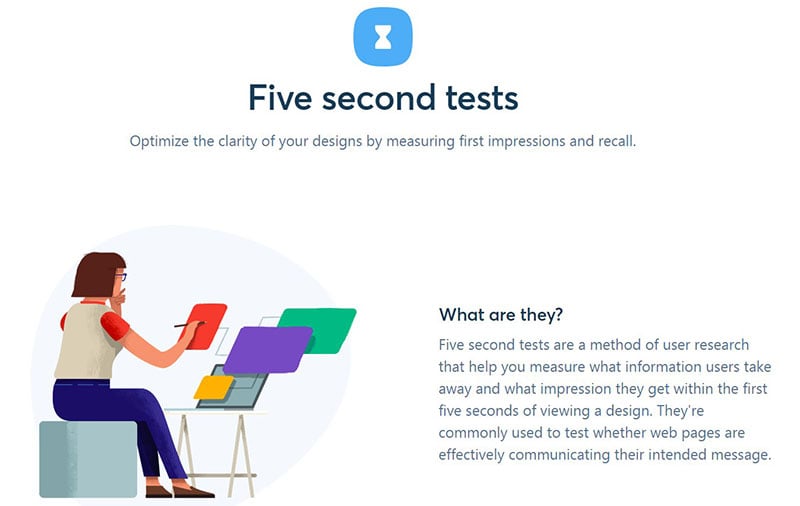 The name explains the idea behind FiveSecondTest.
It presents new designs to random website visitors for five seconds. After those five seconds, the visitor has to describe what they remember.
FiveSecondTest calls it a "simple online usability test." It "helps you identify the most prominent elements of your user interfaces."
The result is a better insight into the power of a web concept.
Mopinion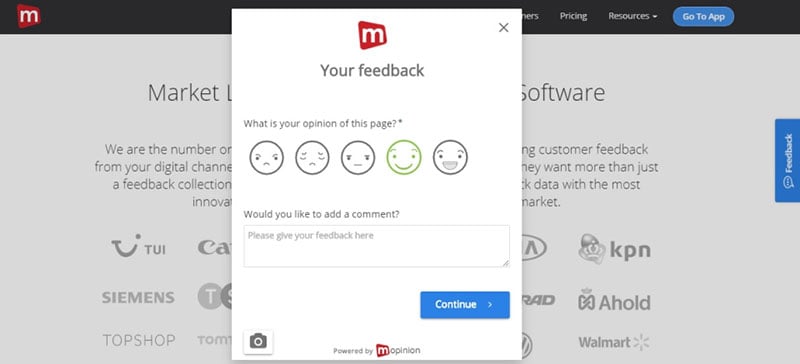 Mopinion is a complete customer feedback software solution. It is suitable for any kind of digital channel.
This Voice-of-the-Customer tool analyses feedback from mobile apps, websites, and emails campaigns.
Mopinion's interface is easy to use. Any user can set up, design, and configure their online survey forms.
One interesting configuration option is the targeting of the form to specific groups. That can aid in understanding why a certain group is not enjoying a certain web design.
The Mopinion software offers different visualization options for analyzing the results.
The results are useful in making proactive alerts. These make collaborating in team form more practical.
Advanced features include role-based viewing and compatibility with project management tools. Asana and Trello are two third-party tools that integrate with Mopinion.
JotForm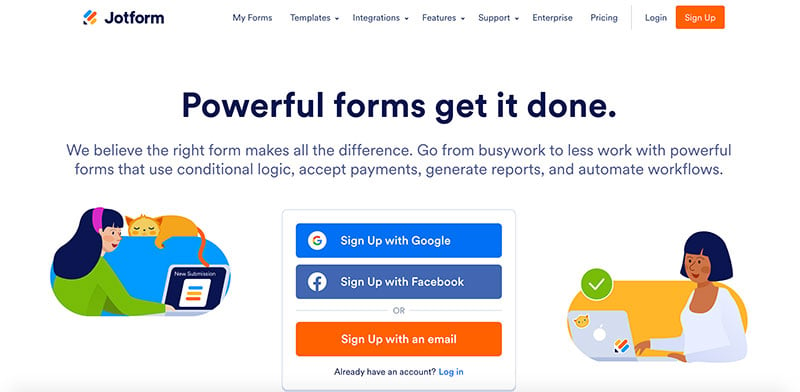 Jotform is one of the leading online form builders. It comes packed with powerful form creation features and numerous different tools that transform the entire data collection process.
Jotform allows its users to create and publish powerful online forms. But it doesn't end there. Jotform's strength lies in its additional functionalities that allow users to manage, store, and collaborate over the data that's collected. Features include integration with hundreds of applications, tens of thousands of ready-to-use templates, team collaboration, strong security protocols, e-signatures, and much more.
There are plenty of online form builder options available with each having its own strengths. Free options like Google Forms can help with collecting feedback but that usually falls short if you're really serious about collecting feedback. Instead, you can have a look at alternatives to Google Forms to find the best solution.
Optimal Workshop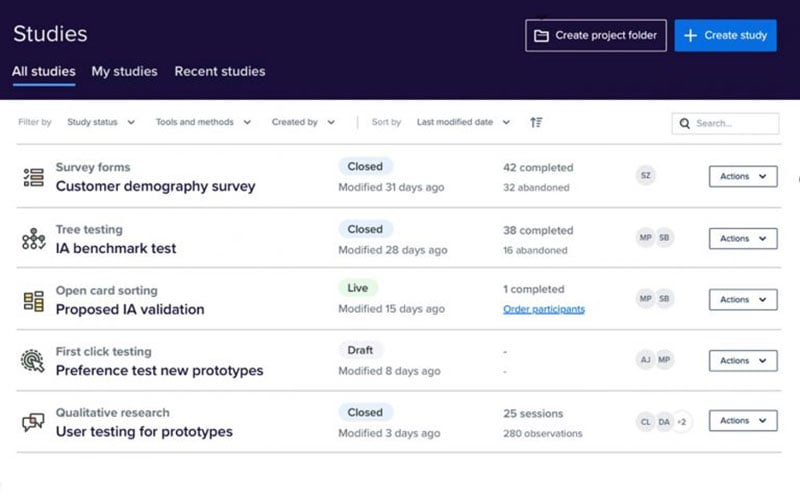 Optimal Workshop is a cheerful customer feedback tool. It helps web developers to gain insight into the quality of their work.
It contains a variety of tools and methods for measuring customer experience. It focuses on different site elements like content, design, structure, and wireframes.
Optimal Workshop uses different approaches to receive customer feedback. These methods include interviews, observations, and feedback tools.
There are some 50 million Optimal Workshop participants in all parts of the world. Users can select and filter feedback by age, education, occupation, country, and more.
It is available in 80 languages which makes it a tool with an international scope.
The company behind it offers recruitment services to fine-tune the target feedback audience. Criteria include hobby, car brand, job title, income, and holiday preferences.
PageProofer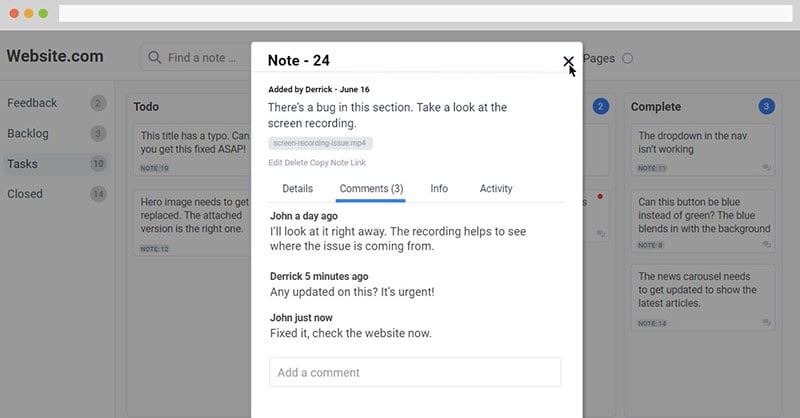 A common way that people give practical feedback is through the use of online sticky notes.
That is what PageProofer does in a virtual way. It does not use browser extensions but embeds code snippets into design projects.
A great benefit is that it works in any browser. Because it is responsive, it works well on mobile phones and other touch screen devices.
The user can add other users who function as reviewers. The users can see if others have already added notes to a page, indicated with a red note indicator.
It is also possible to invite guests to annotate. These guests then do not receive any other privileges apart from adding notes.
Pageproofer comes with a variety of integrations with third-party software solutions. These include JIRA and Slack.
Users can request more integrations by contacting the developers if necessary.
Skitch

Skitch is a very lightweight user feedback tool and the most basic as well. This tool is only available for Mac and doesn't have cloud or web services.
A user can use an image or a screenshot and add notes to them. Notes can be drawings or text.
To share the annotated images, the user must email them or use an external file-sharing site or app. The advantage is that Skitch is very fast.
Userbrain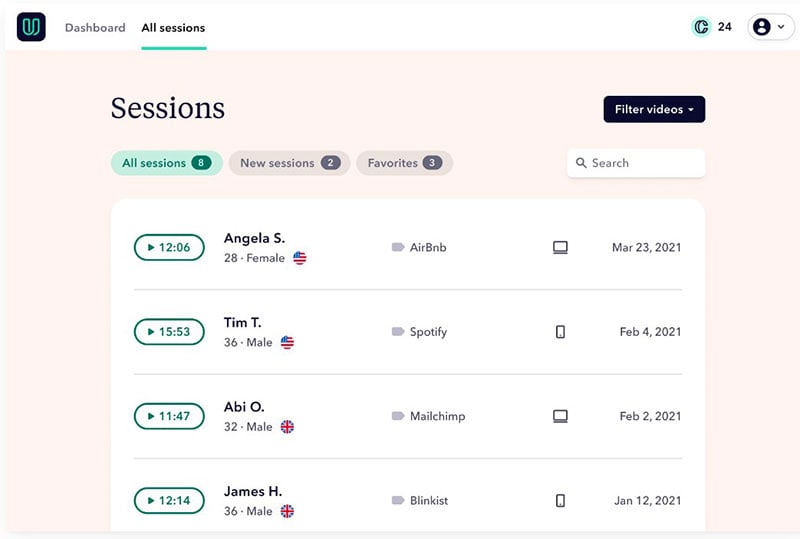 Many large companies use Userbrain. Among them are Spotify, Red Bull Mobile, and Virgin.
It keeps track of how users behave when visiting a website. Users gain insight into which parts of a website are working well and which require changes.
It could be that some struggle to make purchases in the webshop and others find that a form is not working.
Userbrain is very user-friendly and intuitive. The user can track different URLs at the same time and with different tasks.
There is a large panel of international testers that take part in Userbrain. So there's no need to recruit and pay an expensive in-house group of testers.
Filestage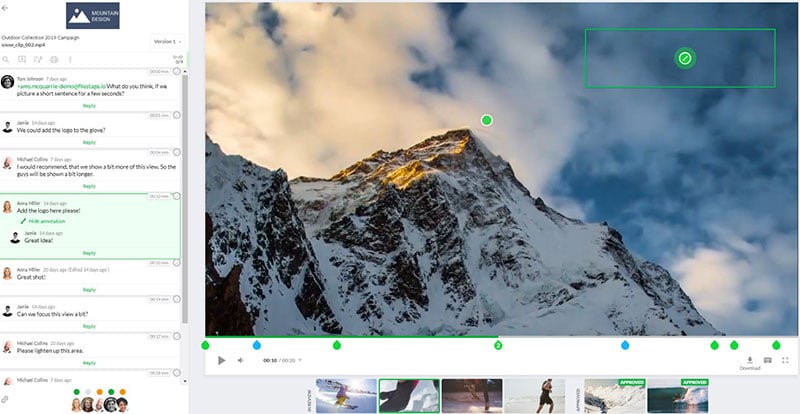 Filestage is a platform for generating and receiving content feedback. It focuses on the needs of designers and other creative professionals.
It helps to manage and streamline the process of reviewing and approving. It is the fast alternative to endless email threads.
Users can upload their files and share them with team members, superiors, and clients. They can then add comments by clicking on the design.
Filestage automatically generates a to-do list based on the comments that others leave. So users never miss a single piece of feedback.
It also makes the feedback coherent and understandable. That removes much of the frustration of the review process.
Workfront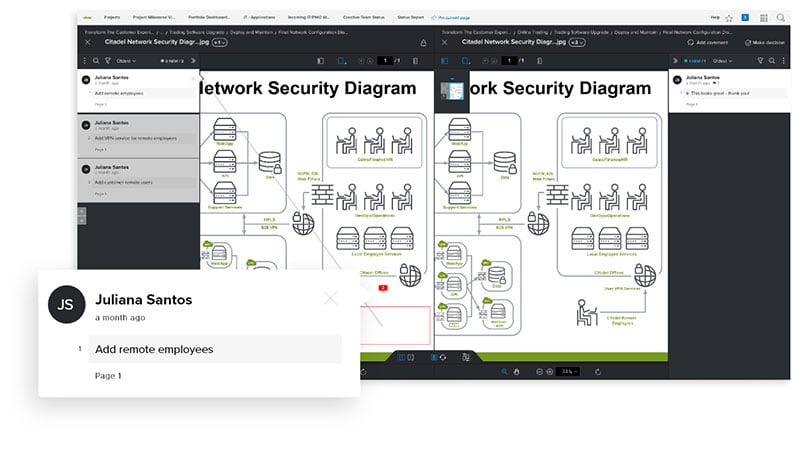 Next on the list of customer feedback tools is Workfront.
Besides the feedback features, it contains extensive project management and team functionality. So, only explore this option if these features are particularly required.
Workfront's user feedback tools are designed for internal review processes. Still, the features it offers are very interesting for design teams.
New design companies will find it useful for establishing workflows and review procedures. The workflow software helps project managers and team members to prioritize projects and tasks.
Workfront offers online classes in the use of the software.
Feedbackify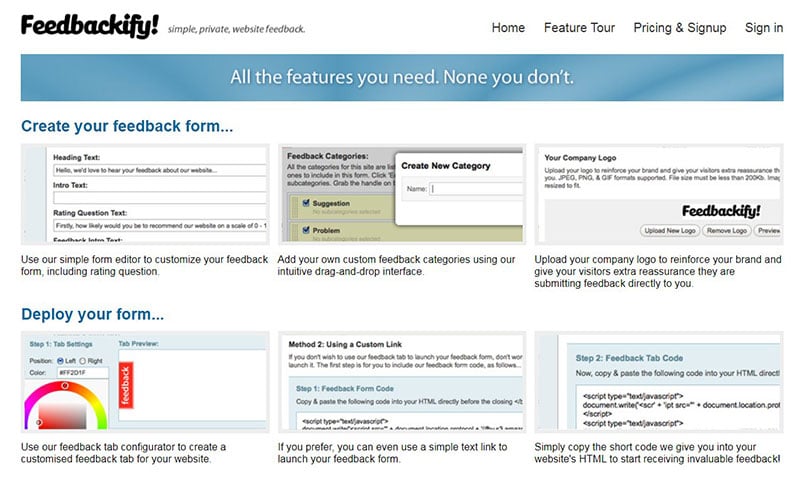 Feedbackify is a tool for creating feedback forms. A familiar drag-and-drop interface makes the whole process fast and easy.
The installation, too, is straightforward.
The software includes a shortcode generator. Copy and paste the code into the website's HTML code and it is ready for use.
Depending on the form, users can leave ratings, comments, testimonials, and suggestions. A dashboard summarizes the received feedback in real-time.
The user can make a deeper analysis by filtering different categories.
Helio
Helio is simple and straightforward. It aims to generate feedback at any stage of a web design project.
It allows users to share work with clients, receive feedback, and stay on top of their projects.
Designers can upload any kind of visual design element. Helio accepts images, slideshows, and PDF files.
It does not matter if they are complete web pages or only wireframes.
UsabilityHub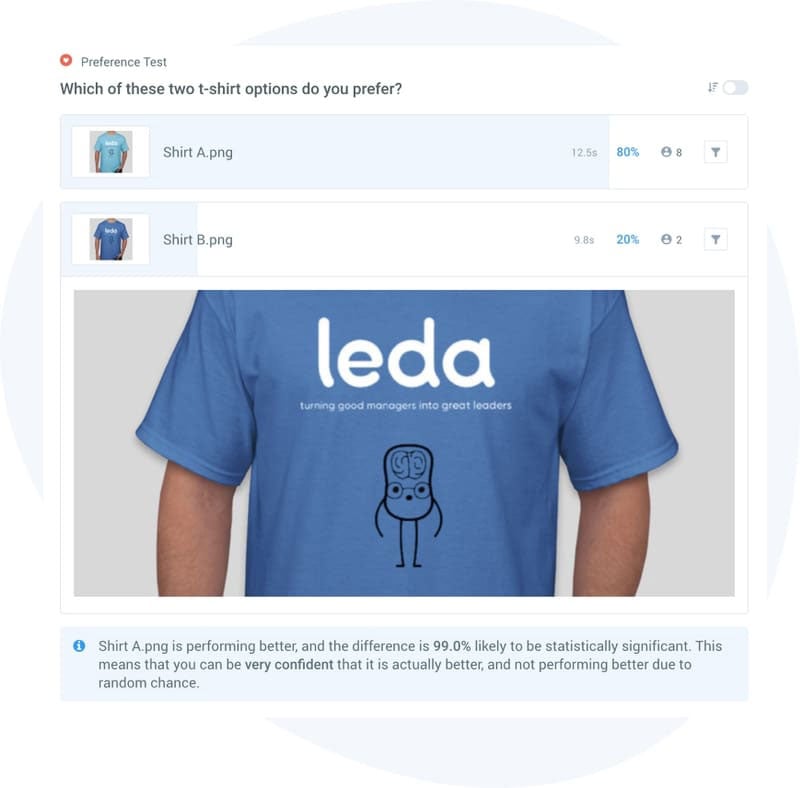 UsabilityHub promises to make design work easier. It does so by validating work through the opinion of real users.
Users don't have to launch website designs not knowing whether people like it or not.
UsabilityHub creates usability tests and surveys. Users can share these surveys with panels of their choice.
These could consist of clients, customers, or an external panel. UsabilityHub also offers panel members to their clients.
UsabilityHub gives assurance of the quality of results with their test panels. They guarantee fast results and demographic targeting as desired.
In this case, fast results mean results within minutes. They offer design surveys, first-click tests, five-second tests, and preference tests.
ProjectHuddle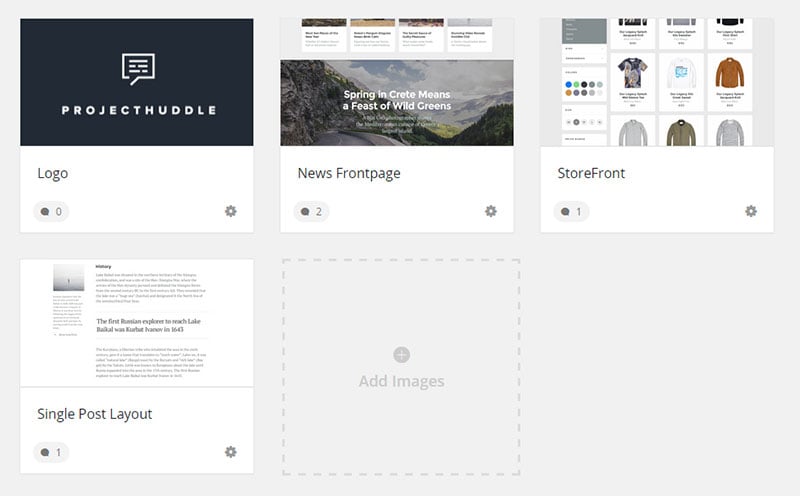 ProjectHuddle is a plugin for WordPress websites. But it also works with other frameworks, such as Drupal, HTML, and PHP.
Users can receive customer feedback on ads, branding, mockups, photography, and more. They can customize their projects according to those results.
It is only a matter of uploading images to receive feedback and annotate them. Users can display images side by side to make comparing them easier.
This platform is great for projects that have many clients and that suffer many changes. It creates a solid framework for approving work before considering it with clients.
Hence, this plugin does two things.
First, it helps to create and change mockups. Second, it keeps track of feedback and changes.
Pastel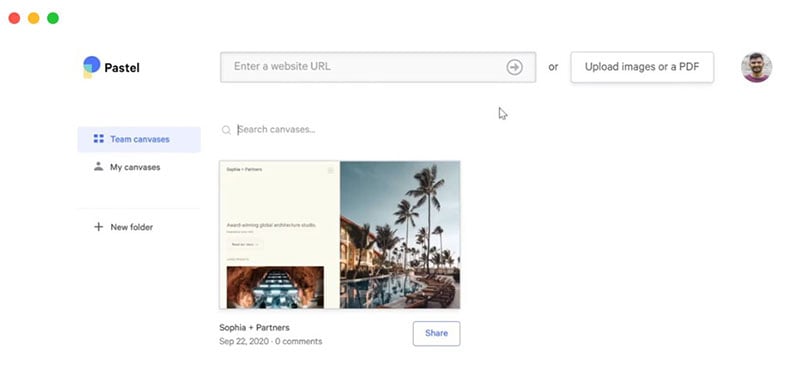 Pastel is another customer feedback tool created for designers, both individuals and teams. The interface works well on live websites, as well as on static designs.
The framework of the website is not an issue. Pastel integrates with any of them and prepares it to receive feedback from customers and collaborators.
The Pastel interface is beautiful and easy to use.
The reviewer can pin their comments to specific elements of the design or website. That means that all comments that a designer receives are relevant and in context.
Pastel is special in that it offers a whole range of integrations. The user can turn comments into tasks and tickets and export them.
Pastel offers integrations with management software like Trello, Asana, and Jira.
zipBoard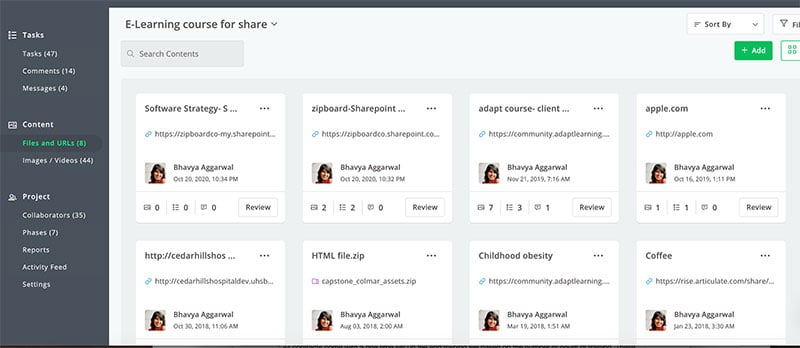 The next customer feedback software option is zipBoard.
It supports the work of designers and developers. It brings them closer to clients and other stakeholders.
Designers and teams can gather information on HTML prototypes, images, PDF, and live websites.
It combines project management tools with visual feedback software. After gathering feedback, zipBoard can turn the comments into tasks.
The project management features allow the user to prioritize tasks and assign them to individual coworkers. It further allows collaboration and communication in real-time.
There are different ways of leaving comments, like markup and highlighting. It even has the option of attaching complete files to a comment.
Usersnap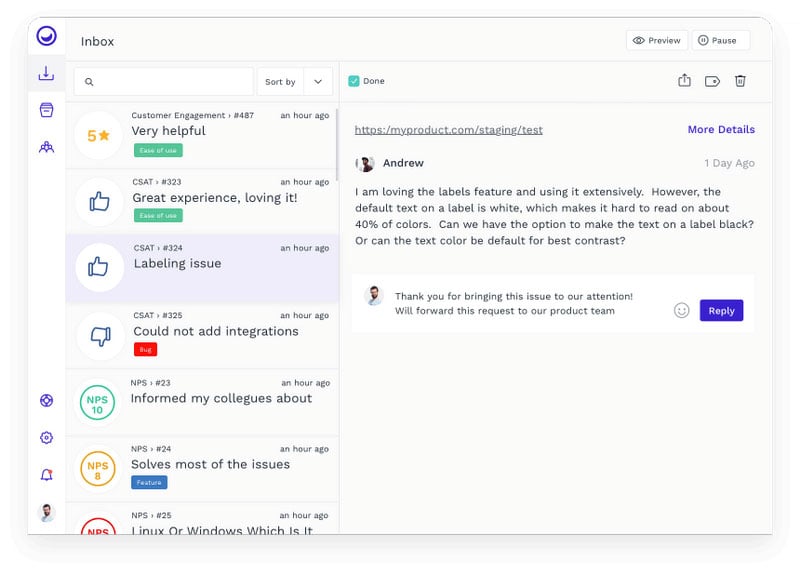 Usersnap offers many of the features of other customer feedback tools. These include setting task priorities, collecting feedback on systems, and permissions for users.
What makes Usersnap different is the large variety of integrations that it offers. These include:
Project Management Software:
Asana
Basecamp
Jira
Kanbanize
Trello
Other Feedback Tools
BitBucket
FogBugz
GitLab
Intercom
Jira Service Desk
Zendesk
Usersnap works as a browser extension and thus it embeds JavaScript snippets. It highlights errors that clients generated and sends reports to the development team.
Verint ForeSee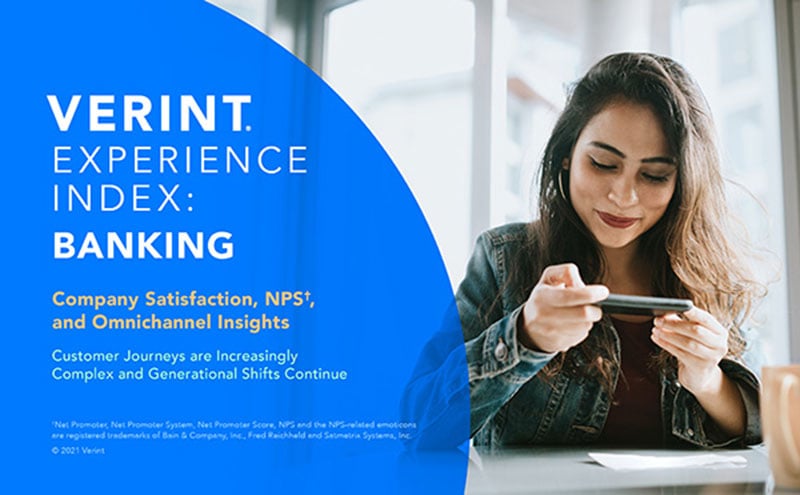 Verint ForeSee is a customer experience management tool. It auto-tracks customer experience over a period of time.
Besides that, it contains a variety of voice-of-the-customer features. These include heat maps, alerts, product reviews, customer surveys, and text analytics.
Verint ForeSee is also suited for competitor data and benchmarking.
Ashore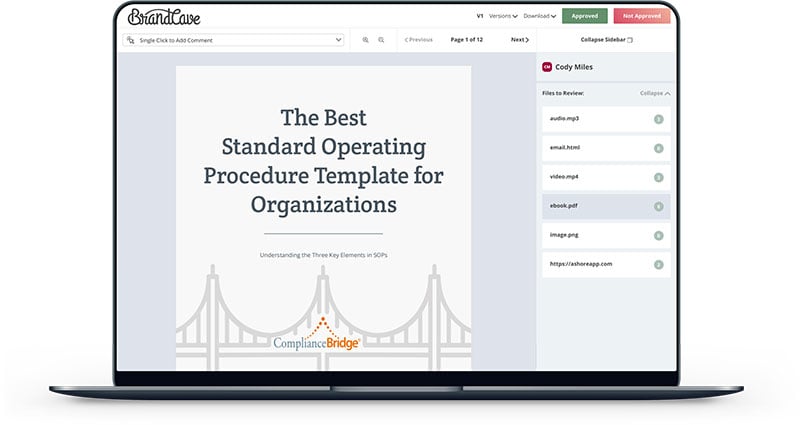 Designers and other creatives can benefit from the features that Ashore offers. This is another example of a customer feedback tool, in the broadest sense of the word.
The makers of Ashore made it with designer teams in mind. They know how complicated and confusing the review process is.
This software helps users to make the reviewing and approving process more practical. Users can share files, add comments, and approve in a structured manner.
Figma
Figma is a platform for designers that helps them to share their designs over the internet. It makes collaborating with other designers, developers, and clients fast.
This customer feedback tool takes away the need for third-party software. It is an all-in-one solution for uploading, sharing, and annotating mockups and updates.
Users can add comments in the app, so sending constant updates to everyone is no longer necessary.
Nimbus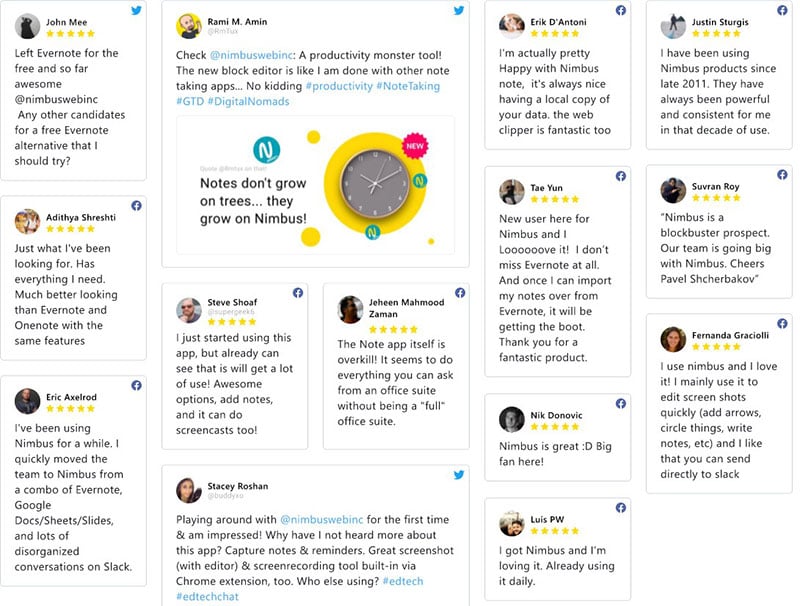 Any list of top customer feedback tools for designers must include Nimbus. Users can make screenshots of websites, either a specific area or a complete window.
The annotating interface is practical and easy to use. There are various annotation options available in the app.
Also worth mentioning is the screencasting feature of Nimbus. Users can record videos of a screen and share them through Nimbus.
Brackets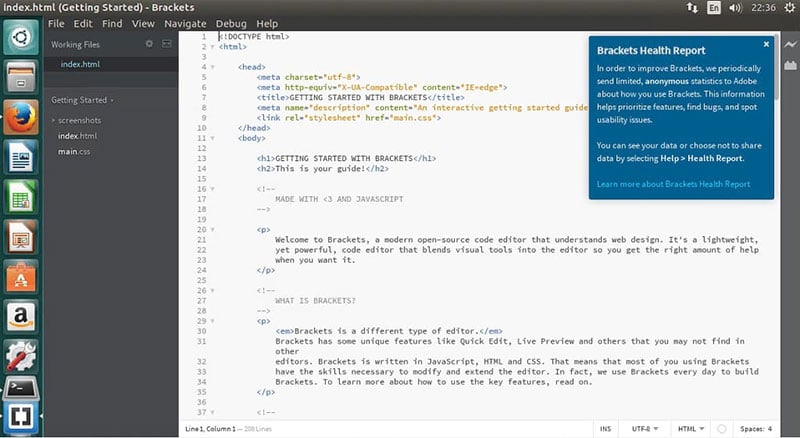 On this list of customer feedback tools, Brackets is the one that is free. It is an open-source text editor aiming at the needs of front-end developers and designers.
Because it is freeware, it only offers a limited number of features. But it does what it should do very well.
It also offers a whole range of add-ons to expand Bracket's capabilities.
Bracket allows in-browser design. It has a real-time connection with the browser, which is great because it gives a live preview of the work.
A change in the HTML or CSS code is immediately reflected on the screen.
GoProof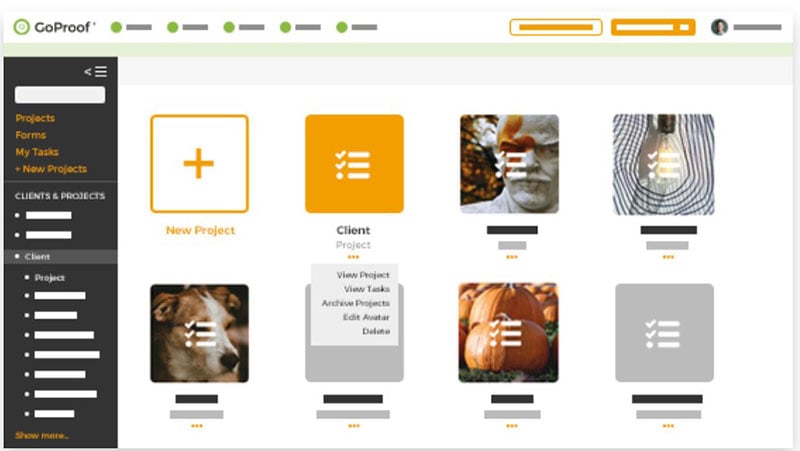 The last on this list of customer feedback tools is GoProof. This online tool integrates with the Adobe Creative Cloud Suite.
It forms a key part of the process of reviewing and approval.
Besides the online tool, GoProof also offers a mobile app. That makes annotating and approving even faster and simpler.
A dashboard shows team members what their tasks are. The tasks are also searchable.
For most users of GoProof, the Adobe integration is the most attractive feature. Because of this integration, it saves older versions and comments.
It is very easy for users to become familiar with GoProof.
FAQ on customer feedback tools
What Are Customer Feedback Tools?
Customer feedback tools? They're like the Swiss Army knives for understanding what your customers think. Think of them as software platforms or applications that gather feedback from your customers. This could be through surveys, feedback forms, or even something as advanced as real-time feedback collection systems. They're essential for any business that cares about what its customers think and wants to improve its products or services based on real user input.
How Do These Tools Help in Improving Customer Experience?
Imagine you're a chef. You want to know if your dishes hit the mark, right? Customer feedback tools are like your diners giving you real-time reviews. They let you see what's working and what's not from your customer's perspective. By analyzing this data, you can tweak your 'menu'—in this case, your products or services—to better suit customer tastes. It's all about enhancing the user experience (UX) and keeping your customers happy.
Can Customer Feedback Tools Integrate with Other Systems?
Absolutely! Many of these tools are like social butterflies; they play well with others. You can often integrate them with your customer relationship management (CRM) systems, which is super handy. This means you can have all your customer data and feedback in one place, making it easier to draw insights and take action.
What's the Role of Data Analytics in Customer Feedback?
Data analytics in customer feedback is like being a detective. You've got all these clues—your feedback data—and you need to piece them together to solve the mystery of what your customers really want. Analyzing this data helps you identify trends, patterns, and areas for improvement. It's all about turning raw data into actionable insights.
How Important Are Real-Time Feedback Solutions?
Real-time feedback solutions are game-changers. They're like having a conversation with your customers as they experience your service. This immediate insight lets you act quickly, maybe even fix issues before they become bigger problems. It's like having an early warning system that keeps customer satisfaction high.
What Is Net Promoter Score (NPS) and How Does It Relate to Customer Feedback Tools?
Net Promoter Score (NPS) is a key player in the feedback game. It's a simple question: 'How likely are you to recommend our product/service to a friend or colleague?' This score, often gathered through feedback tools, gives you a direct line to understanding customer loyalty. High NPS? You're on the right track. Low NPS? Time to investigate and make improvements.
Are These Tools Effective for All Types of Businesses?
For sure! From tiny startups to massive corporations, customer feedback tools are like having a secret advisor. They help you understand your customers better, no matter your business size or type. Every business has customers, and understanding them is crucial for success. These tools are the bridge between what you think your customers want and what they actually want.
How Do Customer Feedback Tools Handle Negative Feedback?
Handling negative feedback is crucial. These tools are like filters, helping you sort through the not-so-great feedback to find constructive criticism. The goal is not to ignore negative feedback but to learn from it. It's an opportunity to improve, to turn a dissatisfied customer into a happy one, and to prevent future issues.
What's the Difference Between Customer Feedback Tools and Online Review Platforms?
Customer feedback tools are more like behind-the-scenes actors, focusing on direct feedback from your customers, often in a private setting. Online review platforms, on the other hand, are public. They're like your customers shouting their opinions through a megaphone for everyone to hear. Both are important, but they serve different purposes in your feedback strategy.
How Can Businesses Encourage Customers to Provide Feedback?
Getting customers to talk can be tricky. It's about making it as easy and appealing as possible. Offer incentives, maybe, or just ensure that giving feedback is a breeze. It's like asking someone for a favor—you want to make it as convenient for them as possible. And always, always show that you value their input and actually use it to make improvements.
Ending thoughts on the best customer feedback tools
The nature of the work of a web designer makes it very interactive. Over the years, design has also become more complicated.
Ignoring customer experience and client feedback can lead to frustration and loss of revenue.
Customer feedback software can solve many of these problems.
It can help to streamline the process of reviewing and final approval. Requesting the input of clients and website visitors also aids in optimizing a design.
The list of feedback software could go on indefinitely. This article looked at a diverse selection of options, while still keeping an eye on quality.
As a result, readers should find something that meets their needs.
If you enjoyed reading this article on customer feedback tools, you should check out this one with the best possible font combinations.
We also wrote about a few related subjects like the best graphic design portfolio examples, website design pricing, coolest fonts, video portfolio websites, one-page website examples, cool website header examples, how much do web designers make, and website proposal templates.
The Best Customer Feedback Tools for Web Designers and Developers