Divi Slider is a popular slider plugin, and it has many incredible features. However, it does not consistently deliver the kind of sliders you may want.
An extensive online Divi Slider community is ready to provide tips and tricks. However, these solutions tend to be very technical and not always easy to put in place, especially for those with limited experience. And they may not even give you the desired result.
Popularity does not always mean good quality or that it is what you need. Is it possible to add a slider module to your WordPress website without the help of the Divi Slider plugin?
The number of alternative slider plugins may surprise you. And that is the reason for this post. Here you have a list of 12 excellent alternatives to Divi Slider from which to choose.
Slider Revolution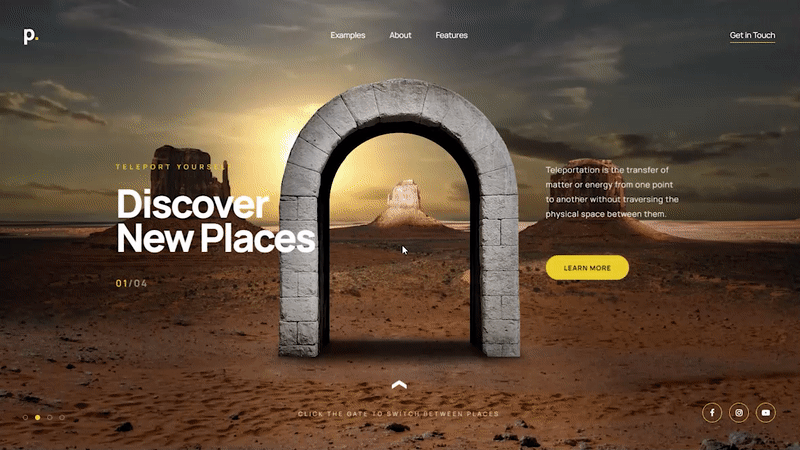 Slider Revolution is your secret weapon to creating responsive WordPress sliders, web pages & stunning visuals even with zero experience.
Exceed even the most unrealistic expectations with special effects, animations, and impressive designs. All at your fingertips in our drag-and-drop intuitive editor.
There are 200+ templates to get you started on your responsive content. These customizable templates are NOT just for WordPress responsive sliders, but also for hero sections, web pages, WooCommerce content, and other content elements.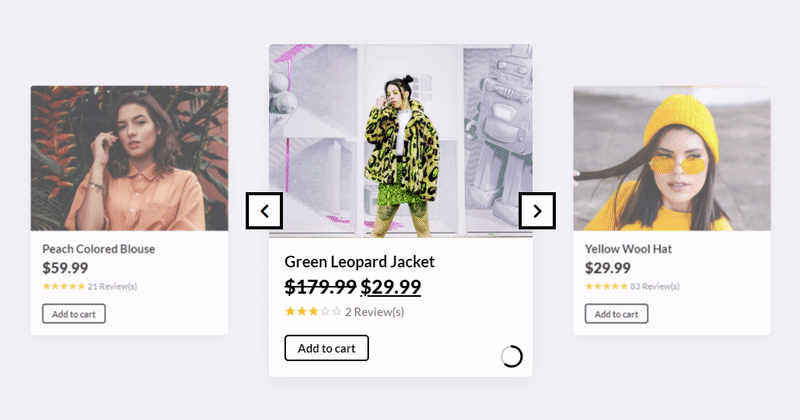 You'll be able to create everything a pro can do without writing a line of code.
Once you open your eyes to the immense possibilities our template library offers you, you'll never have to deal with the limitations of an average WordPress slider plugin ever again.
Did we mention there's a 2000+ elements library that you can use to turn your raw ideas into stunning visuals?
You've got a royalty-free media library at your fingertips all included in this cutting-edge WordPress slider plugin: background images, videos, object PNGs, font icons & SVGs, premade layer groups, and many more.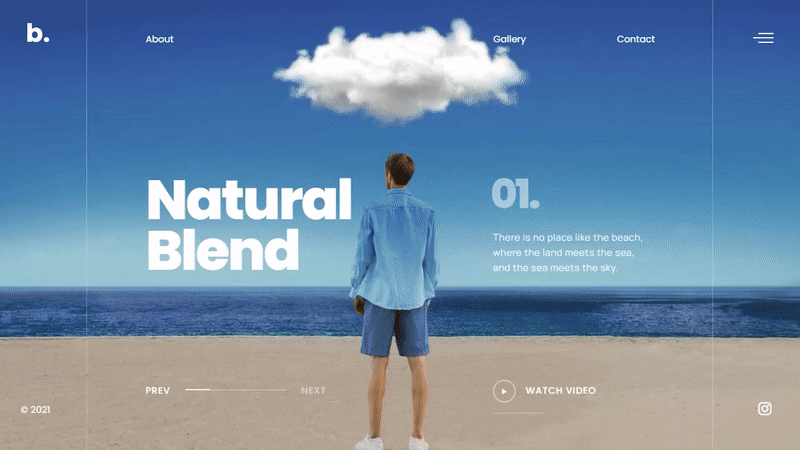 Slider Revolution is the cutting-edge WordPress plugin for today's sky-high web design demands. Packed with sleek features, it can turn boring and static designs into visually-grabbing, responsive websites with just a few clicks.
Check it out and see for yourself!
LayerSlider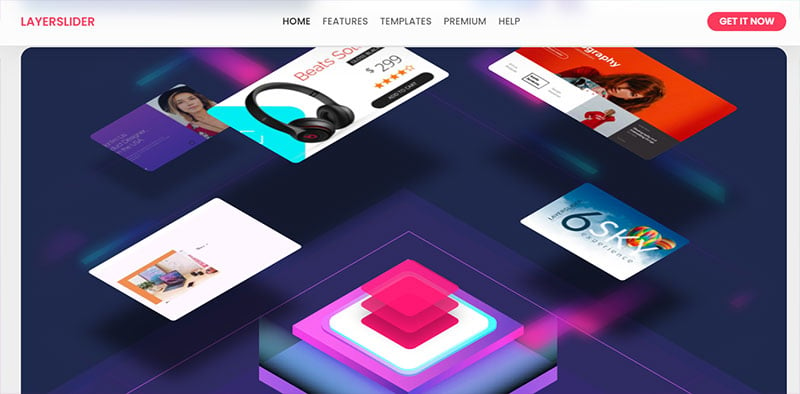 Another high-quality plugin is LayerSlider. It creates sliders and slideshows with advanced animation effects.
LayerSlider has a handy drag-and-drop builder with many templates and ready-made transitions. The lazy load option ensures that your pages load fast.
You can copy, paste, and access the Adobe Creative Cloud if you want to modify the slide images in the editor.
Layer Slider's more recent versions emphasize popups. Now, you can make professional-looking popups with sliders using this unique WordPress slider plugin feature.
Wonder Slider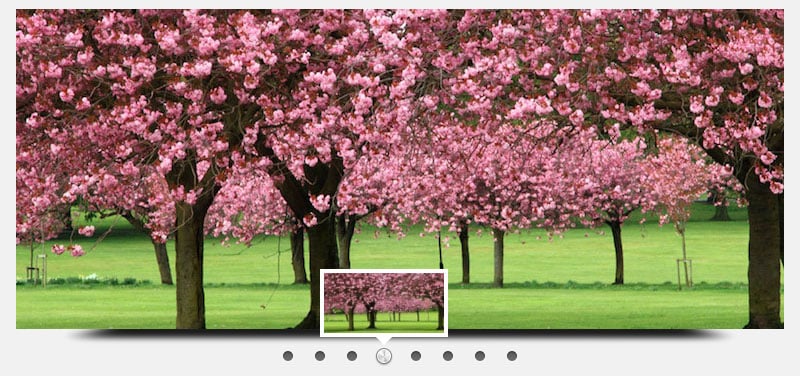 The following plugin is simple yet responsive. Wonder Slider comes as a premium or a free version. However, the free version adds a watermark to the slide images linked to the Wonder Slider website.
You can enhance your slider module with images, videos (mp4, Vimeo, and Youtube), and WordPress posts. Slider settings for vertical and horizontal slideshows have embedded thumbnails. This plugin makes adding a slideshow or slider to your WordPress site very straightforward.
With Wonder Slider, you can add amazing animated transition effects to your slider modules. Lightbox effects draw your visitors' attention to the slider's content. And the handiest feature is the wizard user interface that guides you through the entire process.
RoyalSlider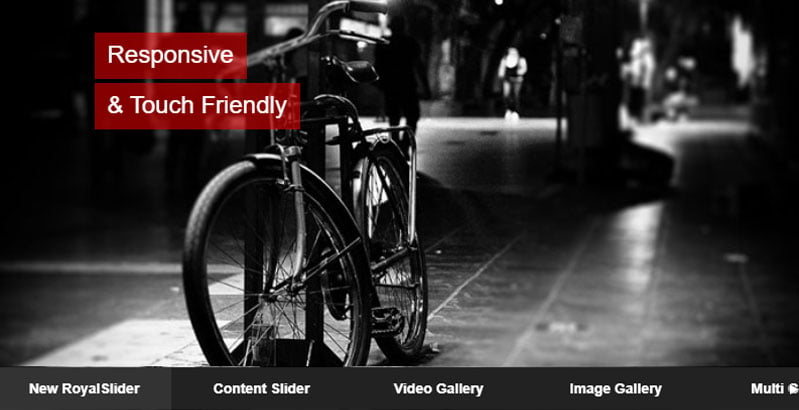 RoyalSlider is a perfect SEO-optimized slider tool with an intuitive user interface. It provides high-performance sliders with touch slider options for easy mobile navigation.
Slider modules can hold Flickr and Instagram images. You can also use pictures from your blog posts or WooCommerce store.
Apart from images, you can add Vimeo or Youtube videos for fantastic video galleries. The lazy loading option ensures your pages will load fast despite the heavy slider content, making many sliders per page possible.
Master Slider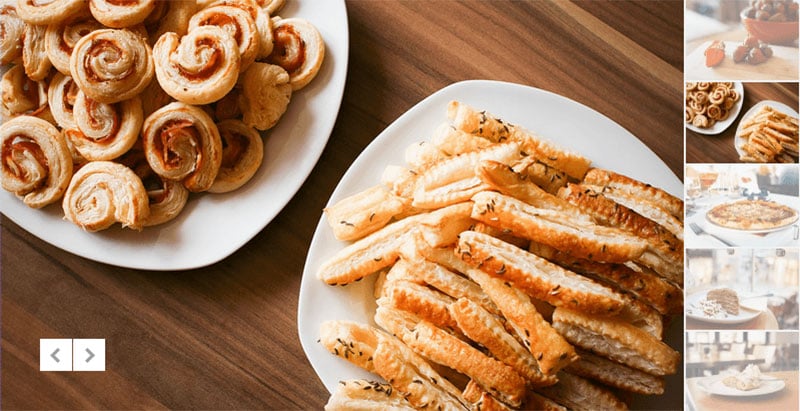 Master Slider allows you to make touch slider modules focusing on mobile users. The free version only has basic features, but you can still make beautiful sliders with it.
This Divi Slider alternative has a drag-and-drop editor that shows how your slider will look live. The preloading capabilities are lightweight and fast-loading.
This plugin creates interactive and dynamic slider modules with more than six slide image transitions. And it supports CSS3 and jQuery. Some of Master Slider's principal features are:
Sliders with tabs and thumbnails
Intuitive interface
Unlimited touch-enabled slides
Multiple templates
Soliloquy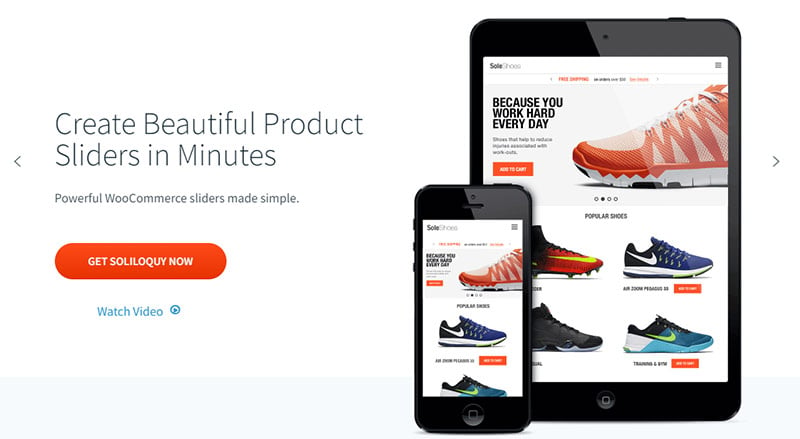 Soliloquy is a lightweight and easy-to-use alternative to Divi Slider that is 100% responsive. Its excellent integration with the WordPress Dashboard uses images from your media library. So you do not have to upload your files manually.
Its WordPress coding guideline makes it easy to work with for WordPress users. It blends into your WordPress admin area, and the intuitive interface does not require much explanation.
It resizes images and picks the best slider theme, styles, and other settings for you if you want. Then press the Publish button to save your slider.
Slide Anything

Like its name says, you can put anything in your slider module with Slide Anything. This includes images, HTML, text, videos, and just about anything else.
However, Slide Anything is not as intuitive as other examples in this post. And other slider tools can also add different media types to a slider module.
HTML editor is the only editor in Slide Anything, making it confusing for beginners without coding experience.
Ultimate Responsive Image Slider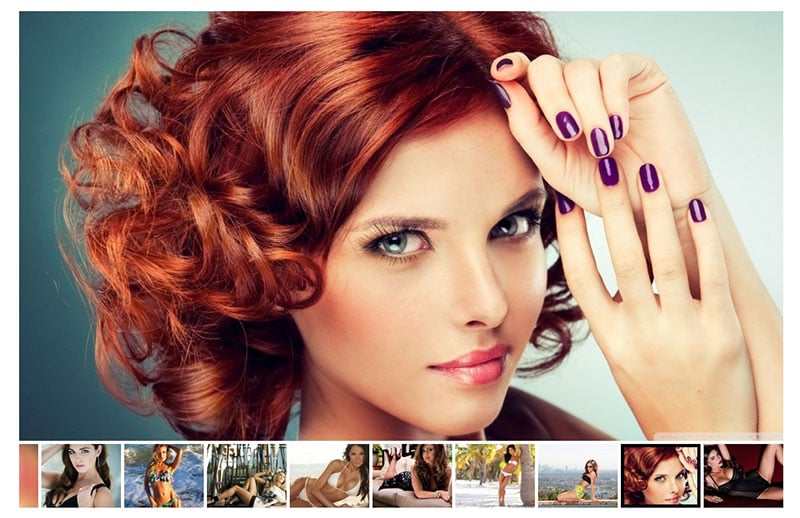 Ultimate Responsive Image Slider is what it says it is, a responsive plugin for making photo sliders. Many WordPress bloggers love this slider tool.
It uses a practical drag-and-drop editor, so you do not need a lot of experience to make the desired presentation. Since it does not ask for coding, you don't have to worry about how your coding skills rate. And the results look awesome in any browser and on any device.
You can increase your visibility in search engines by setting a different tag for each item in the slider. It's also easy to select the thumbnail size, position, and slider distance.
Smart Slider 3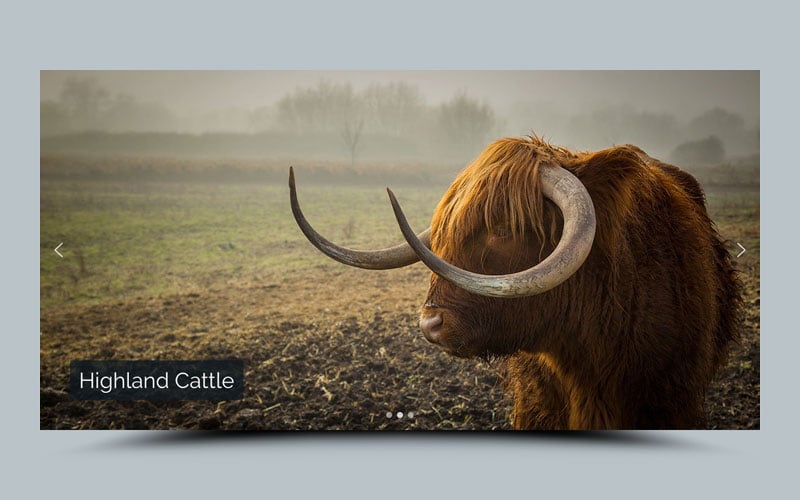 This robust WordPress image slider builder offers a free version. And you can make SEO-optimized and responsive sliders with it. Smart Slider 3's free version also includes the dynamic posts slider to feature your latest posts.
The premium version lets you modify your sliders like a page builder. Smart Slider 3 has a drag-and-drop builder and can handle six layers.
This Divi Slider alternative makes your slider faster and more straightforward.
Toolset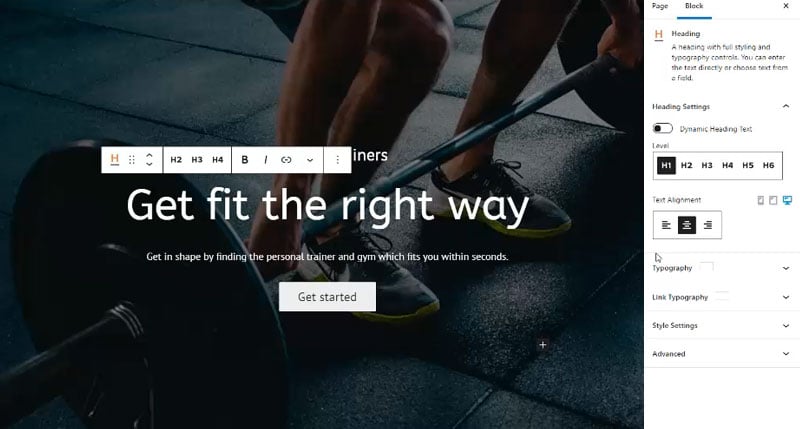 Toolset has everything you need to make an impressive slider for your WordPress website. Real estate agents will especially benefit from sliders that show relevant images of the properties they offer. To do that, Toolset can create a dynamic slider in a few minutes.
You can overlay the slide background image with other content for more details. And you can control your slider module's look.
Toolset is easy to work with, even for the beginner. For example, you can make a complete dynamic slider without typing a single line of code.
Crelly Slider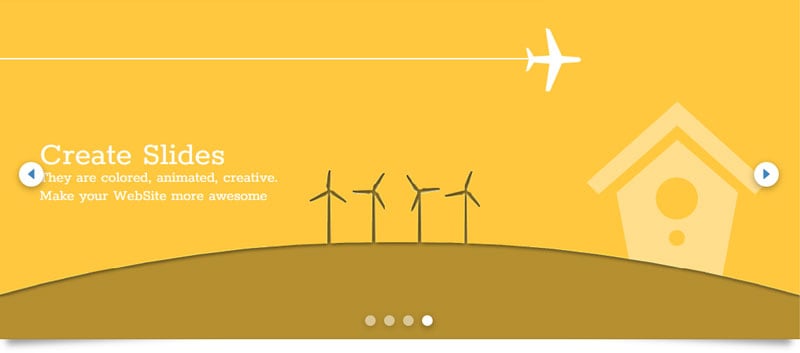 Crelly Slider can create layers for sliders. Images, text, and videos are easy to add with the handy drag-and-drop builder.
Most slider plugins can add integrated element animations, like the ones in PowerPoint. Crelly Slider was one of the first to add this feature to their slider builder.
This Divi builder alternative is 100% responsive. So you can be sure your slider will look perfect on desktops and mobile devices, whether Android, iOS, or another device. Developers also have the freedom to expand Crelly Slider's functionalities.
SlideDeck

The last Divi Slider alternative is the SlideDeck plugin. It is robust, uncomplicated, and the responsive sliders look amazing on any device.
SlideDeck makes full-width sliders that show off your content. And the swipe option makes mobile device navigation quick and straightforward.
The content sourcing option's most exciting feature can take content from social media sites like Vimeo and Youtube and add it to your slider. SlideDeck also lets you customize all slider elements, like font, size, and colors.
If you liked this article about plugins better than the Divi slider, you should check out this article about websites with carousels.
There are also similar articles discussing plugins better than the Elementor slider, testimonial carousels, LayerSlider alternatives, and the best WordPress sliders.
And let's not forget about articles on WooCommerce slider plugins, WordPress logo slider plugins, carousel sliders, and full page sliders.
12 WordPress Plugins Better Than the Divi Slider