Ever strolled through an online boutique and found yourself mesmerized by a sleek stream of products gliding past? That's the power of a WooCommerce product slider at play. Think of it as your digital shop window, dressed to impress and crafted to convert.
There's something about a well-executed visual product browsing experience that turns casual window-shoppers into committed customers.
In this dive into digital shop finesse, I'll guide you through elevating your virtual aisles. You'll unearth the magic behind turning that static product list into a dynamic, engaging product rotation.
By the wrap-up, you'll be armed with the know-how to create an interactive shopping experience that not only showcases your merchandise with flair but also nudges those conversion rates ever skyward.
Get ready to explore:
The ins and outs of putting together a sleek eCommerce slider plugin.
Tips for crafting attractive product layouts and customizing your WooCommerce shop page.
The secret sauce to making sliders work hard for your UX—because when it comes to online shopping, ease equals please!
WooCommerce Product Slider Plugins To Try
| Plugin Name | Autoplay | Touch Swipe | Navigation | Pagination | Customizable | Additional Features |
| --- | --- | --- | --- | --- | --- | --- |
| Slider Revolution | Yes | Yes | Yes | Yes | Yes | 250+ templates, 25+ add-ons |
| PickPlugins Product Slider for WooCommerce | Yes | Yes | Yes | Yes | Yes | Filter by stock status |
| WooCommerce Product Slider, Carousel, & Grid | Yes | Yes | Yes | Yes | Yes | Quick View, Pro version |
| Free Woocommerce Products Slider/Carousel Pro | Yes | Yes | Yes | Yes | Yes | Filter by SKU, attributes |
| Product Slider and Carousel with Category for WooCommerce | Yes | Yes | Yes | Yes | Yes | Advanced filtering options |
| Product Slider and Carousel with Category for WooCommerce(category) | Yes | Yes | Yes | Yes | Yes | Sidebar/widget options |
| Product Widget Slider for WooCommerce | – | Yes | – | – | Yes | 7 image effects, GitHub |
| YITH WooCommerce Product Slider Carousel | Yes | – | Yes | – | Yes | Sort by name, price, date |
| Category Slider for WooCommerce | Yes | Yes | Yes | Yes | Yes | Sidebar/widget options |
| Product Slider For WooCommerce | Yes | Yes | Yes | Yes | Yes | Optimized for speed |
| WPB WooCommerce Product Slider | Yes | – | Yes | Yes | Yes | 2 themes, works with all themes |
| Product Gallery Slider for WooCommerce – Twist | Yes | – | Yes | – | Yes | Video support, fancybox |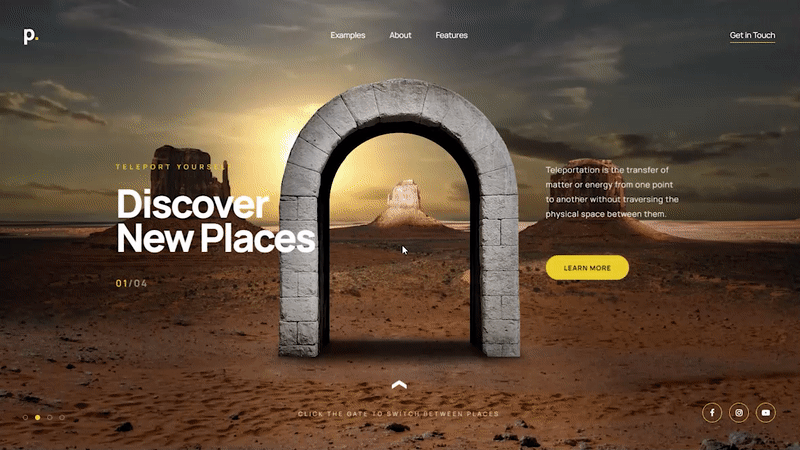 Slider Revolution is your secret weapon to creating responsive WordPress sliders, web pages & stunning visuals even with zero experience.
Exceed even the most unrealistic expectations with special effects, animations, and impressive designs. All at your fingertips in our drag-and-drop intuitive editor.
There are 200+ templates to get you started on your responsive content. These customizable templates are NOT just for WordPress responsive sliders, but also for hero sections, web pages, WooCommerce content, and other content elements.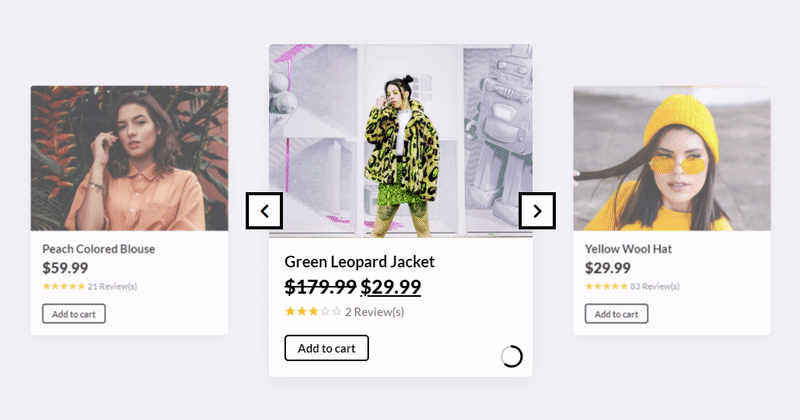 You'll be able to create everything a pro can do without writing a line of code.
Once you open your eyes to the immense possibilities our template library offers you, you'll never have to deal with the limitations of an average WordPress slider plugin ever again.
Did we mention there's a 2000+ elements library that you can use to turn your raw ideas into stunning visuals?
You've got a royalty-free media library at your fingertips all included in this cutting-edge WordPress slider plugin: background images, videos, object PNGs, font icons & SVGs, premade layer groups, and many more.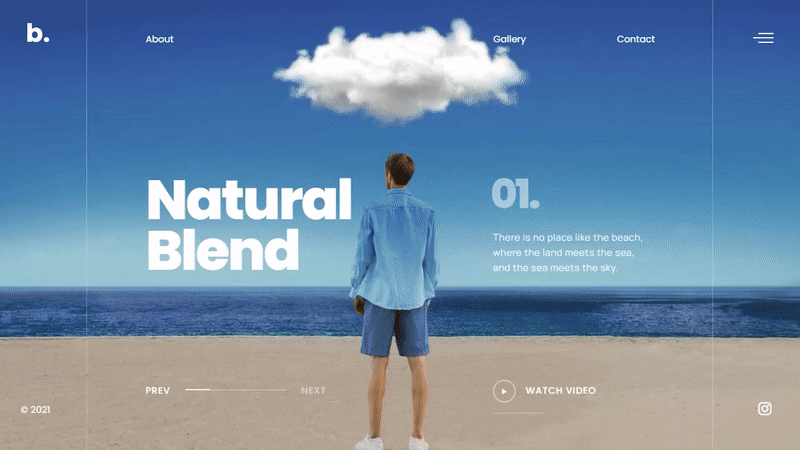 Slider Revolution is the cutting-edge WordPress plugin for today's sky-high web design demands. Packed with sleek features, it can turn boring and static designs into visually-grabbing, responsive websites with just a few clicks.
Check it out and see for yourself!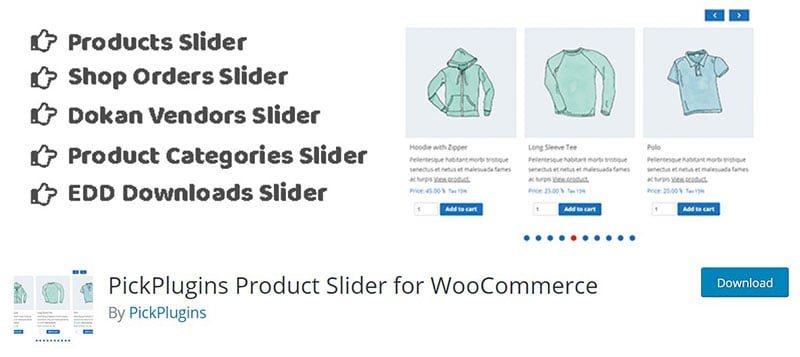 When your store's vibe needs a pick-me-up, go for PickPlugins Product Slider. It's all about smooth slides and a range of layouts that put your products center stage. It's user-friendly, giving your products that sleek, professional look without breaking a sweat.
Best Features
Multiple slider themes
AutoPlay options
Mobile responsive layouts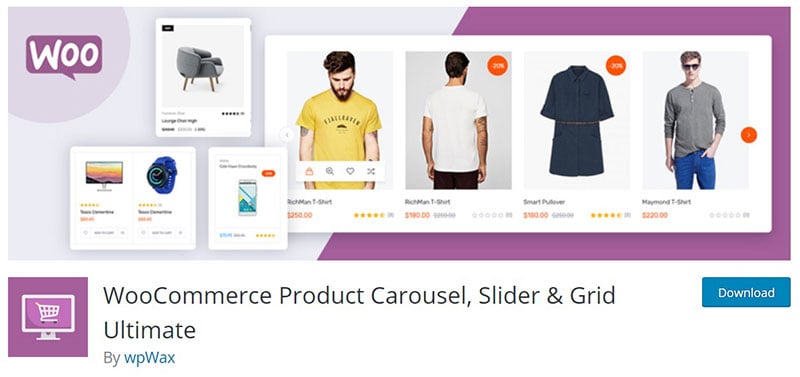 This plugin's like your versatile friend who adapts to any situation. Whether you're all about grids, carousels, or sliders, this tool gets your products looking sharp across your WooCommerce setup. It's about flexibility and making the complex simple.
Best Features
Variety of display formats
Easy navigation controls
Lightweight for fast loading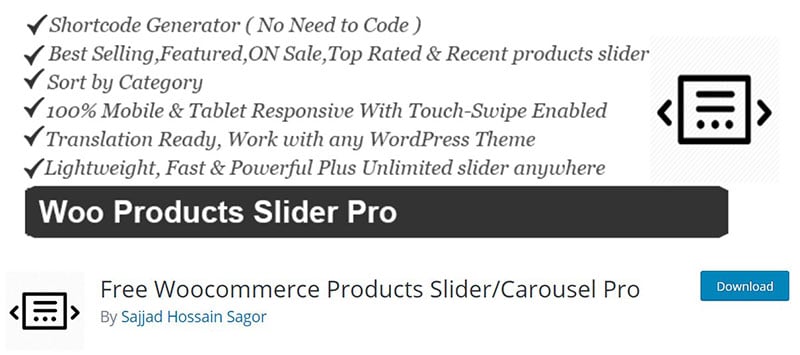 For those starting out and counting pennies, this plugin's a solid choice. It delivers the basics: nice sliders and carousels without the price tag. Simple, effective, and it does the trick to get your store's goods in motion.
Best Features
Cost-effective
Basic yet functional sliders
Straightforward setup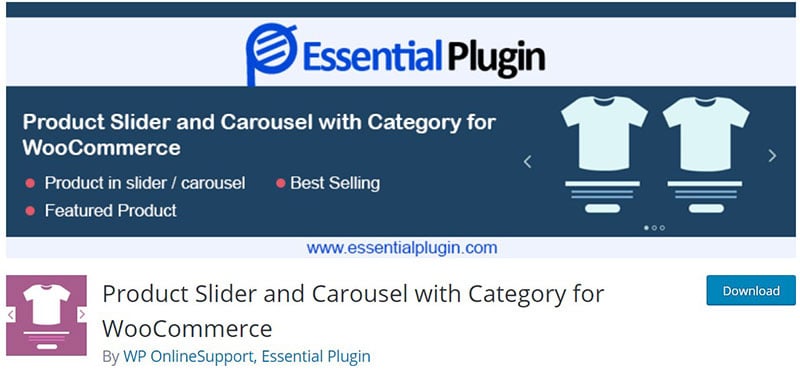 Looking for order in the chaos? This plugin sorts your products into neat categories with sliders and carousels to match. Customers can glide through your collections with ease, finding exactly what they want in style.
Best Features
Categorized product display
Multiple style options
Easy shortcodes for insertion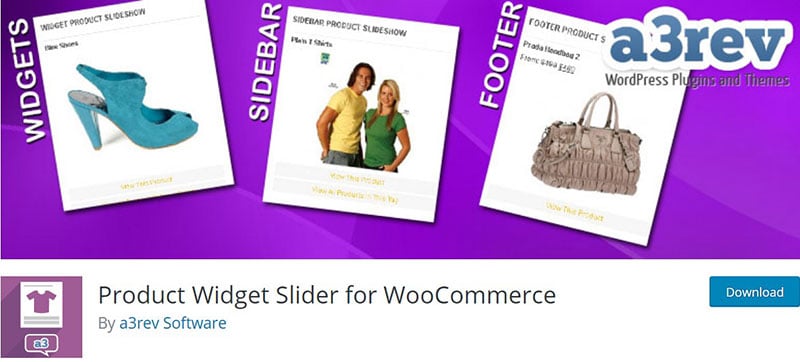 Squeeze a slider into the tightest of spaces with this widget-ready plugin. It's the perfect tool for highlighting products in sidebars or footers. Small in size, but mighty in impact, it makes every inch of your site count.
Best Features
Widget-ready for tight spaces
Customizable slider settings
Easy to add to any area of your site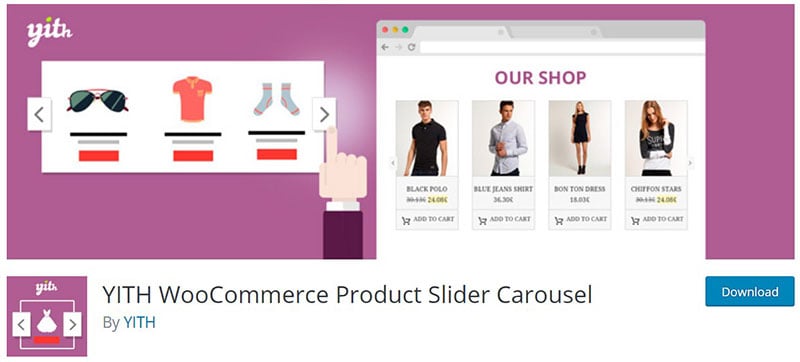 YITH brings elegance to your online shop. Their product slider carousel weaves through your product line-up with a smooth-as-silk experience. It's sleek, professional, and makes browsing your store a visual treat.
Best Features
Elegant design
AutoPlay and loop settings
Touch-enabled for mobile devices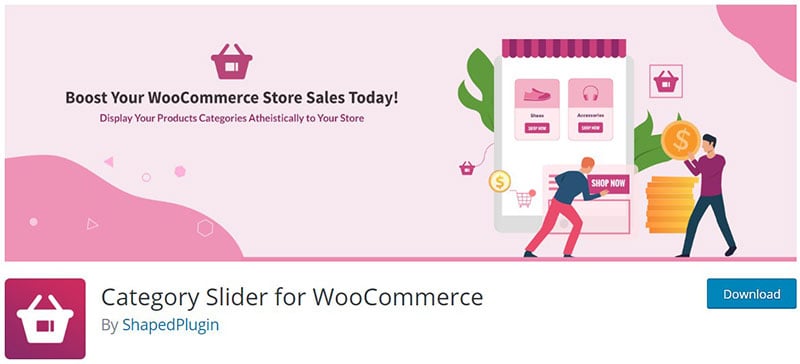 Group 'em and show 'em. This plugin focuses on categories, getting your WooCommerce shop organized and blissfully browse-able. Customers can slide from one category to the next, discovering everything they didn't know they needed.
Best Features
Category-focused display
Multiple slider types
Easy navigation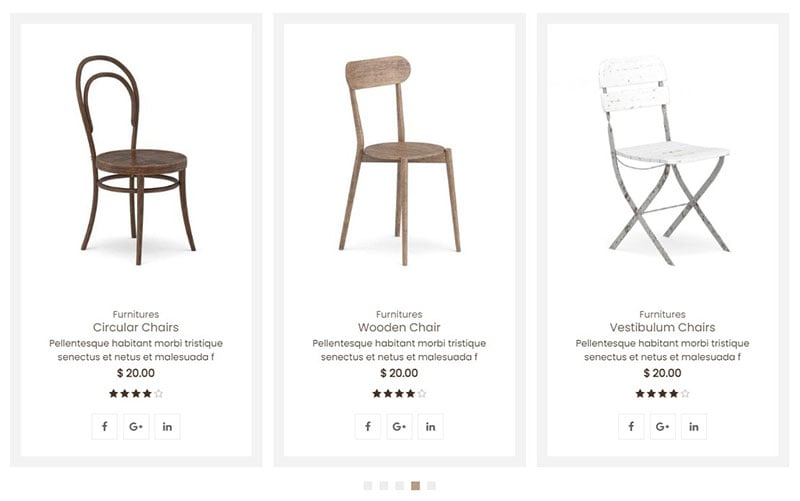 Encouraging that 'just one more scroll' feel, this plugin keeps it simple and effective. With customizable options and several styles, it gets the job done, presenting your products in a neat, scrollable lineup.
Best Features
Customizable settings
Several layout styles
User-friendly interface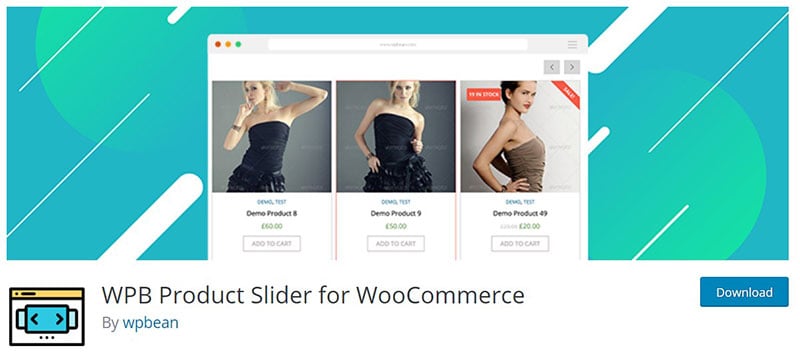 It's about spotlighting your stellar products with minimal fuss. WPB WooCommerce Product Slider brings a no-nonsense approach to product showcases, offering a straightforward plugin that does its job without a hitch.
Best Features
Clean and simple interface
Straightforward implementation
Minimalist design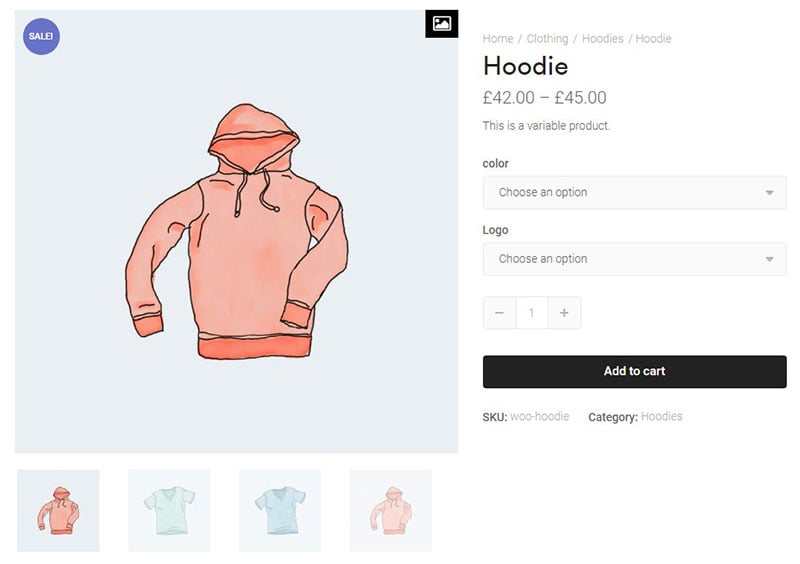 Imagine your product images waltzing in an elegant gallery. This slider gives your product photos the red carpet treatment, letting them shine full screen or in a lightbox. It's the finishing touch for a picture-perfect online shop.
Best Features
Full screen and lightbox modes
Elegant image transitions
Simple navigation for users
FAQ on WooCommerce Sliders
How do I add a WooCommerce product slider to my website?
Well, it's pretty straightforward. You start by picking your favorite eCommerce slider plugin suited for WooCommerce. Install and activate it through your WordPress dashboard. From there, you'll generally use a shortcode or a widget to slot that nifty slider right where you want it on your site.
Can I customize the design of my WooCommerce product slider?
Absolutely. Customization is key for standing out. Most slider plugins come with settings that let you tailor everything from transition effects to the visual product browsing layout. You can play around with CSS to get it just right, ensuring your slider fits your brand to a T.
Is the WooCommerce product slider mobile responsive?
These days, it's a given. A solid WooCommerce product slider will be touch-friendly and mobile-compatible. It'll look and function seamlessly across devices, making sure your slick product showcase wows customers whether they're on desktops or tapping through on phones.
Will using a product slider affect my website's loading speed?
Honestly, it might, but that doesn't mean it's all bad news. Choose a slider plugin optimized for performance with lazy loading or asynchronous loading features. Keep your page load speed zippy by also compressing images and using a quality web host.
How do I make my product slider SEO-friendly?
Okay, so remember SEO isn't just about keywords; it's about user experience too. Ensure your slider has search engine optimization baked in: proper use of alt text, readable URLs, and make it engaging for customer interaction—search engines eat that up.
How many products can I feature in a WooCommerce product slider?
Sky's the limit, or rather, your design sense is. Cramming too many might overwhelm shoppers. Best practice? Only highlight your bestsellers or latest additions. Create that engaging product rotation without making visitors dizzy.
Are WooCommerce product sliders good for conversions?
You bet. A slick product presentation can grab attention and guide those potential buyers down the path to purchase. By highlighting your top products or deals, you can entice shoppers, nudging those conversion rates upwards.
What's the best way to organize products in a slider?
Group them logically. Think collections, new arrivals, or sale items—sections that make sense in your shoppers' minds. Rule of thumb: Keep it intuitive, keep it simple.
Can I add product sliders to any page on my WooCommerce site?
Yep, sliders are versatile. Slap them on home, product, or even blog pages. Use that shortcode or embed option your plugin provides and watch how a well-placed slider can transform a page.
How do I track the performance of my WooCommerce product slider?
Stick with analytics. Tools like Google Analytics let you monitor how customers interact with your slider. Look at metrics like click-through rates or time spent on page to gauge whether your WooCommerce carousel tweaks are hitting the mark.
Ending thoughts on this list of the best WooCommerce slider plugins
So, you've stuck with me—thanks for that. We've journeyed through the ins, outs, and turnarounds of picking the best WooCommerce product slider plugin. By now, you're equipped with the essentials to deck out your online store's window and wow your virtual foot traffic.
Embrace the visual product browsing experience.
Customize to make it truly yours.
Ensure it's snappy on all gadgets, big or small.
Remember, every pixel counts when it's showtime for your products. Those sliders are not just pretty faces; they work hard behind the scenes to sky-rocket those longed-for conversion rates and give your user experience a dazzling boost.
So go on, make that digital space a bustling hub of irresistible clicks. After all, a scroll-stopping, interactive shopping experience might just be the secret spell to turn 'Just Looking' into 'Sold!'.
If you liked this article about WooCommerce slider plugins, you should check out this article about websites with carousels.
There are also similar articles discussing plugins better than the Divi slider, plugins better than the Elementor slider, testimonial carousels, and LayerSlider alternatives.
And let's not forget about articles on best WordPress sliders, WordPress logo slider plugins, carousel sliders, and full page sliders.
The Best WooCommerce Product Slider Plugins to Choose From