When it comes to essential and convenient features, LayerSlider has it all.
Multiple transitions
Animation effects
Interfaces to support multiple timelines at one time
Layers used
It has many functionalities that benefit website owners and online entrepreneurs. However, there are plenty of LayerSlider alternatives available.
With these, website owners can also create their own style of sliders and slideshows.
Although they have the same core features, they provide different types of functionalities. This allows website creators to be more flexible, and design as they want.
It is not wise to just go with the flow or use the most popular alternatives. It is important to know the features of each LayerSlider alternative.
The following shows the top options for sliders and slideshows of WP sites.
Top 14 LayerSlider Alternatives
Slider Revolution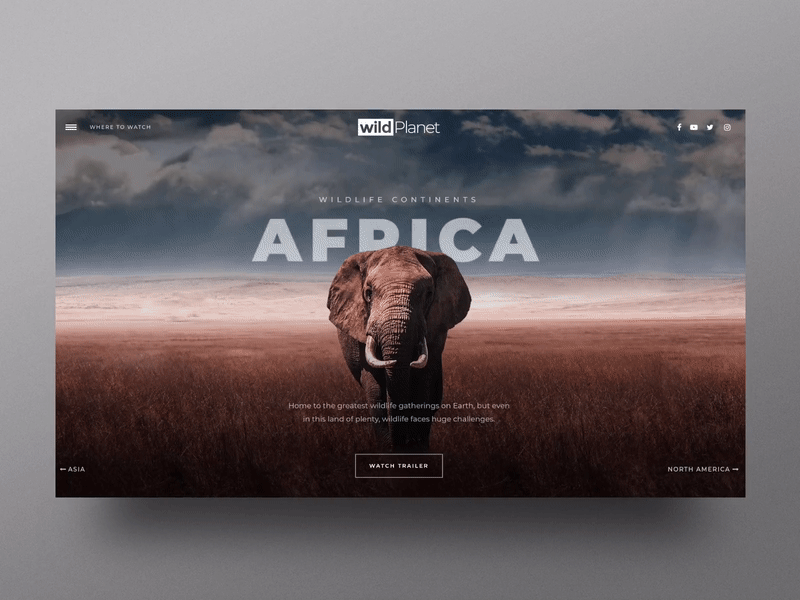 Slider Revolution is your secret weapon to creating responsive WordPress sliders, web pages & stunning visuals even with zero experience.
Exceed even the most unrealistic expectations with special effects, animations, and impressive designs. All at your fingertips in our drag-and-drop intuitive editor.
There are 200+ templates to get you started on your responsive content. These customizable templates are NOT just for WordPress responsive sliders, but also for hero sections, web pages, WooCommerce content, and other content elements.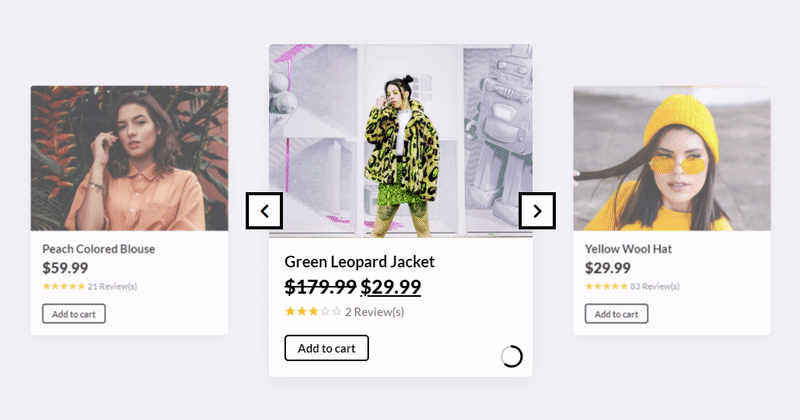 You'll be able to create everything a pro can do without writing a line of code.
Once you open your eyes to the immense possibilities our template library offers you, you'll never have to deal with the limitations of an average WordPress slider plugin ever again.
Did we mention there's a 2000+ elements library that you can use to turn your raw ideas into stunning visuals?
You've got a royalty-free media library at your fingertips all included in this cutting-edge WordPress slider plugin: background images, videos, object PNGs, font icons & SVGs, premade layer groups, and many more.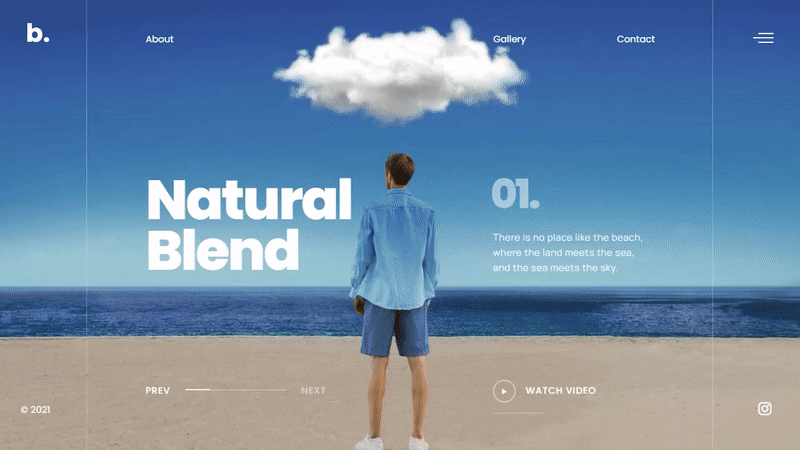 Slider Revolution is the cutting-edge WordPress plugin for today's sky-high web design demands. Packed with sleek features, it can turn boring and static designs into visually-grabbing, responsive websites with just a few clicks.
Check it out and see for yourself!
FlexSlider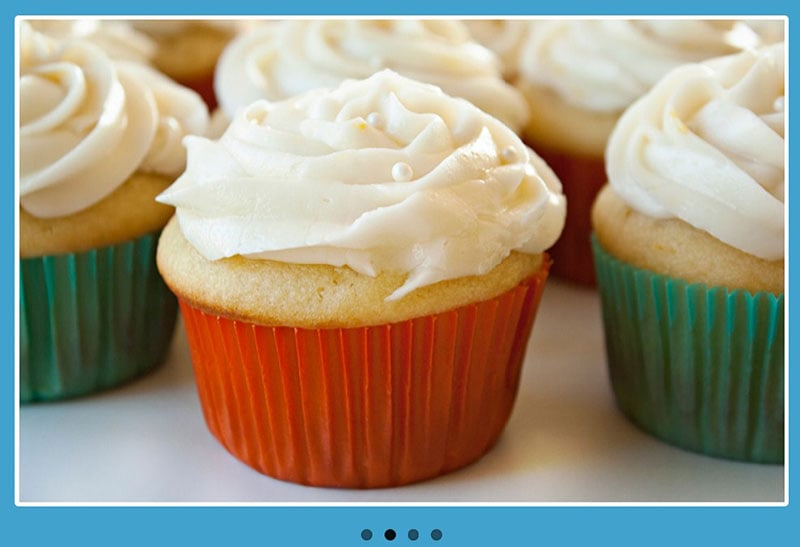 This option comes with incredible features to create eye-catching slides through jQuery. It is suitable for different types of websites.
Here is a summary of FlexSlider's advantages and disadvantages.
Advantages
Free WordPress slider plugin
Uses jQuery JavaScript library
Allows developers or web creators to add code
Compatible with vertical sliders
Responsive and easy to use
Flexible when it comes to customization
Disadvantages
No smart dashboard
No drag-and-drop editor
It relies on coding
Not user-friendly for those without developer's skills
This LayerSlider alternative is best for those with intermediate developer skills. This is because it necessitates writing code.
For those with only basic skills, other alternatives would be more suitable.
Responsive WordPress Slider by Motopress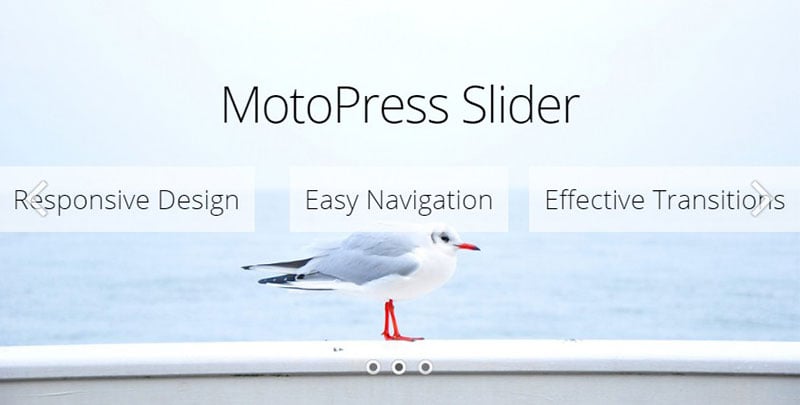 This plugin has all the essential features to customize sliders and slideshows.
Features
Easy customization
Comes with drag-and-drop features
Edit everything according to the editor's needs and preferences
SEO-optimized
With these features, online entrepreneurs can get their websites to the top of the search engine results pages. Having more traffic on a website means accumulating more leads.
Slider by 10Web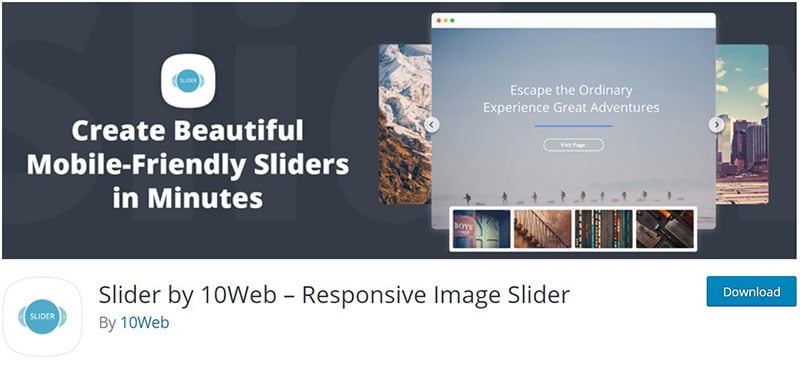 This plugin has the features to create a slider or slideshow with a nice interface. However, other alternatives have better and more functional features.
Slider by 10Web doesn't have the fastest settings. But it does have a lean approach like Soliloquy and MetaSlider.
So, it is still a good option to try.
SlideDeck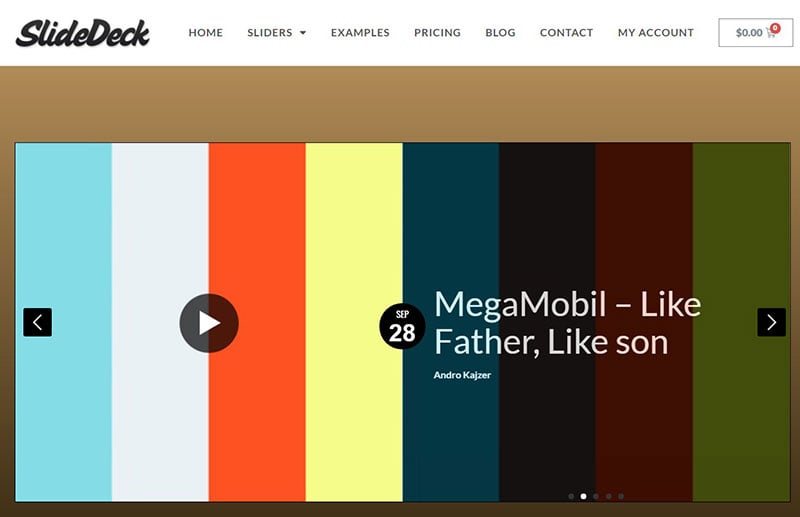 When looking for a plugin with many features and functionalities, this one is a great option. It helps users to make different types of sliders.
In these sliders, they can add products, testimonials, posts, videos, and images. What's more, SlideDeck accepts third parties such as WooCommerce products.
It also accepts other slide types based on the user's preferences.
The downside is that it is not the most polished or perfect plugin option. It has its flaws.
Nonetheless, the good things about this plugin outweigh the bad.
One of its greatest features is its ability to create new slides fast. Users have the option to add buttons and functionalities to it.
It enables users to add layers, set the media, and preview the slides afterward. When users want to create slides in a short period, they can use "lenses" or pre-made templates.
Another advantage of using this plugin is the simple side tab menu. This allows editors to customize the sliders according to their likings.
Adding effects and configuring slider settings is also possible with SlideDeck.
Master Slider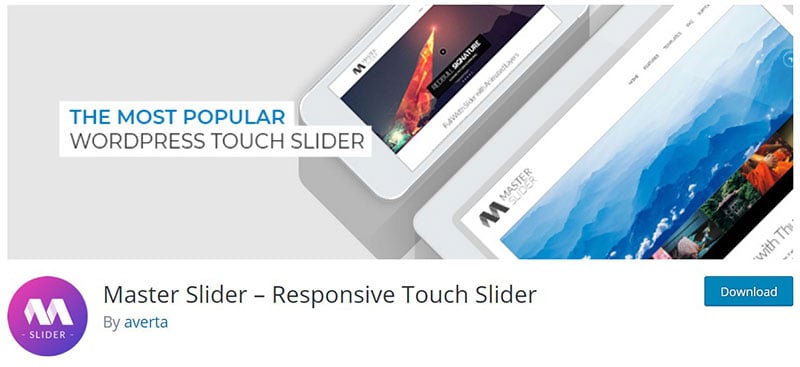 This plugin has an easy-to-use interface, helping users to create various simple sliders. It has great designs that users can choose from to create sliders or slideshows fast.
Master Slider comes with eight free slider pre-made templates. Or editors can have a fresh start by building their own custom sliders using the plugin.
It also enables users to configure simple navigation settings. This includes bullets and thumbnails, basic transition and speed, and the slider dimensions.
WP Slick Slider and Image Carousel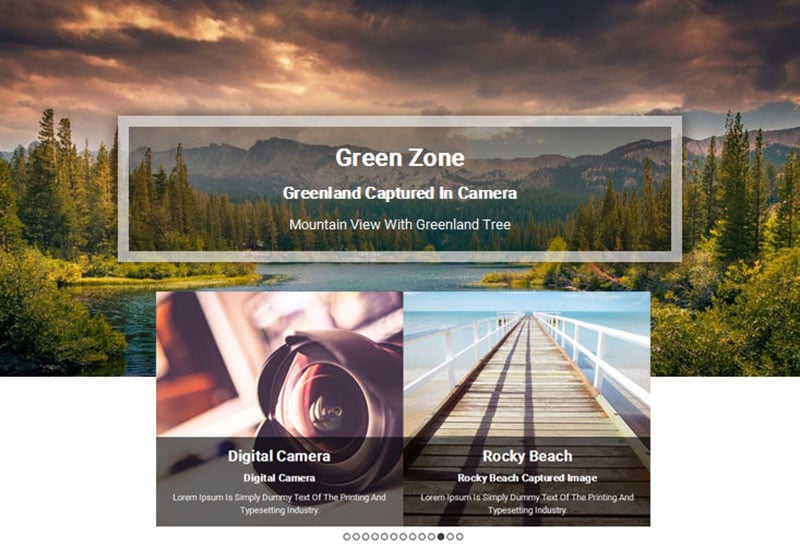 Here's another of the best WordPress slider plugins. It comes with many features to create eye-catching sliders or slideshows.
Main Features
Uses shortcodes to implant sliders
Put the sliders anywhere on the page
Allows customization of designs and functionalities using shortcodes
Comes with a free and premium option
The creation process of the dashboard is simple and straightforward
The main functionalities are 'add copy,' 'add layers,' and 'add a new slide.'
These features make things easier and hassle-free when creating sliders and slideshows.
Nivo Slider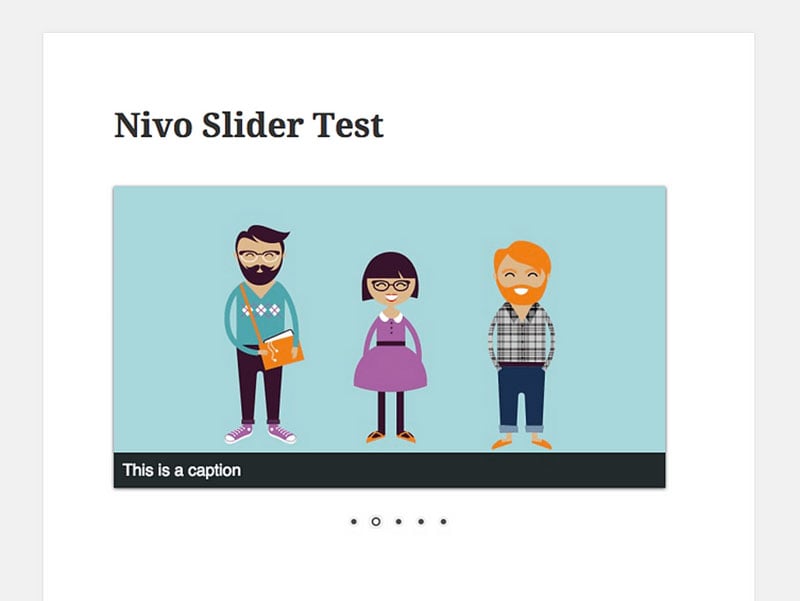 The winning feature of this plugin is its incredible design. It entices visitors and produces more traffic.
Main Features
Incredible transition effects
Retina-ready display
Lightweight and well-coded
Open-source
Despite the retina-ready display and incredible transition effect, it doesn't compromise the speed of the slider.
Since this one is an open-source plugin, it is not the creation of a single developer. This plugin is the creation of a community of developers.
So, before its launch, they have ironed out as many bugs as possible.
Soliloquy Lite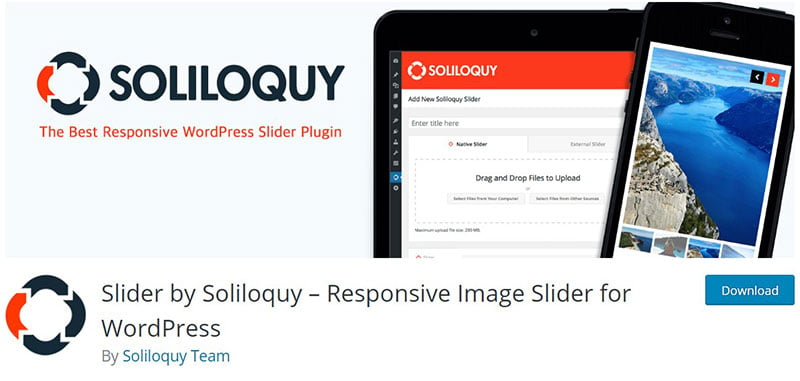 For simple and quick slider customization, this one comes with a drag-and-drop element.
Main Features
Responsive
Mobile-friendly
Enabled to handle videos and images
SEO-friendly
Comes with a free and premium version
With the responsive feature of this plugin, it is compatible with any type of device. Its SEO-friendly feature enables the page to gain more visitors and helps it to rank higher in SERPs.
RoyalSlider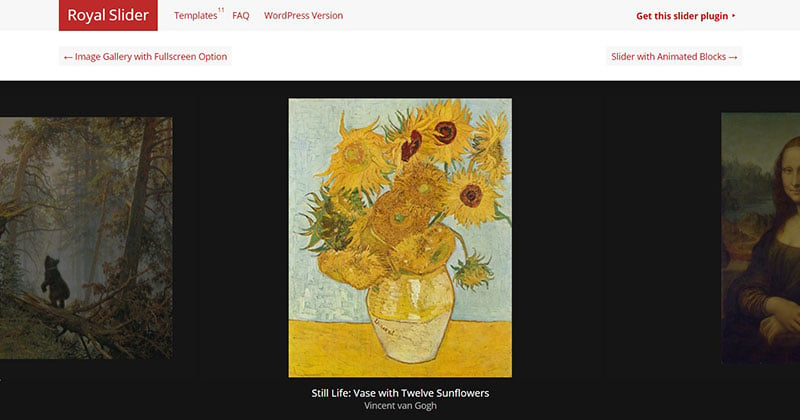 When looking for a unique plugin, this is quite different from LayerSlider. Web creators can create sliders using CSS, without depending on pre-made features.
It is also easy to personalize the plugin.
Users gain access to the modular source code written in JavaScript. It's up to the editor whether to add or remove features.
RoyalSlider cannot create complex slides. But it is great for new developers who want to customize their sliders by writing code.
MetaSlider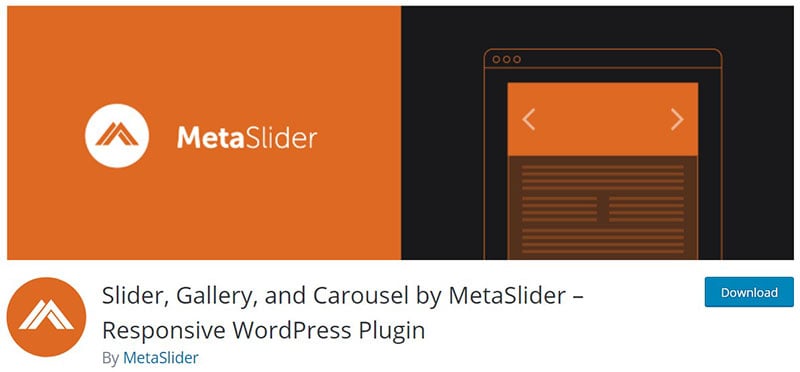 This plugin is ideal for those who are looking for a simple image slideshow. Its minimalist design makes it more appealing for visitors.
Because it is straightforward and shows the images and captions right away, leads can see what the website is all about.
The steps for using MetaSlider are pretty simple:
First, upload the images.
Second, add captions.
Third, set the dimension and transition effect.
The only disadvantage is that users need to upgrade to premium to get the most out of its features. This includes layers and other pro functionalities that improve the slider interface.
Slide Anything

When looking for a unique LayerSlider alternative, this one is a great option.
Users do not use the frontend interface to upload images and videos. They use the WordPress editor instead.
What is the benefit of this feature?
Website owners can add whatever they want to their sliders or slideshows. These could be tables, headers, images, or videos.
It's also easy to integrate content from installed WordPress plugins to the slides.
Slides sit on the main page underneath the transition effects. It's also possible to customize the slider style and define how many items display on particular devices.
Crelly Slider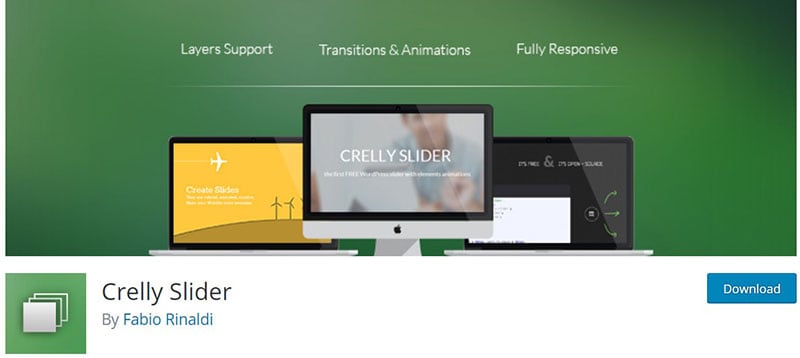 This LayerSlider alternative plugin is compatible with different types of devices and screens. That's why it is responsive enough to people viewing the page.
Another great feature is the capability to add Youtube and Vimeo videos.
Celly Slider comes with a drag-and-drop builder, allowing users to customize the page. Choose an element to place in the slider and drag and drop it on the desired section.
Since it is cross-browser, visitors can view it on different devices and browsers.
FAQs about Layerslider alternatives
1. What are the best alternatives to LayerSlider?
Slider Revolution, Smart Slider 3, Soliloquy, MetaSlider, and WPBakery Page Builder are just a few of the LayerSlider competitors that are available. Each of these tools has its own special advantages and features, including a wide selection of templates, usability, and interoperability with various website builders.
2. Are there any free alternatives to LayerSlider?
Yes, there are some LayerSlider substitutes that are available for free. Examples include MetaSlider and Smart Slider 3 Lite. These free versions have fewer features and functionality than the commercial ones, but they can still be helpful for people on a tight budget who only require a simple slider.
3. What features should I look for in a LayerSlider alternative?
Drag-and-drop capability, mobile responsiveness, a variety of customization possibilities, pre-built layouts, compatibility with well-liked website builders, and support for numerous media kinds are some crucial characteristics to seek for in a LayerSlider substitute.
4. Can I import my existing LayerSlider content into a new alternative?
Depending on the alternative you select, you can migrate the content of your slider between various platforms by using the import/export feature that is provided by many LayerSlider alternatives. For instance, LayerSlider material may be imported into both Slider Revolution and Smart Slider 3.
5. Which LayerSlider alternative is easiest to use for beginners?
Because of its well-known user-friendly interface, Smart Slider 3 is a great option for beginners who wish to develop dynamic sliders without having considerable design knowledge. It offers a straightforward customization panel, pre-built templates, and a drag-and-drop editor.
6. Can I create responsive sliders with a LayerSlider alternative?
All of the LayerSlider alternatives listed above do, in fact, support responsive design, so your sliders will look beautiful on any device. As more people use mobile devices to browse the web, this feature is crucial.
7. How does the pricing of LayerSlider alternatives compare to LayerSlider?
The cost of LayerSlider alternatives varies based on the tool, but for the most part, they may be bought once or through a subscription. While some alternatives offer free versions or a constrained feature set, others charge more for more complete plans with cutting-edge features.
8. Which LayerSlider alternative has the most extensive library of templates and effects?
With its extensive library of pre-made layouts and effects, Slider Revolution is a fantastic alternative for anyone seeking a variety of design possibilities. It gives you a lot of options for making original sliders with more than 200 templates, 20 add-ons, and more than 2000 slide templates.
9. Are there any LayerSlider alternatives that offer better performance or speed?
Fast loading times and slick operation are hallmarks of the Smart Slider 3 program. Reduced load times and improved performance are achieved by using a lazy loading strategy to load pictures and videos only when they are displayed on the page.
10. Can I integrate LayerSlider alternatives with popular website builders like WordPress or Shopify?
Yes, the majority of LayerSlider substitutes work with well-known website builders like WordPress, Shopify, Joomla, and more. To facilitate easy and seamless connection with these platforms, many companies offer plugins or extensions.
Final thoughts on LayerSlider alternatives
Have you decided which LayerSlider alternative is best for you?
Each one has different useful features and functionalities. So the choice will depend on the website's niche and the nature of the business.
The best image sliders create an interactive experience for visitors and customers. Users can include links to their top content or even play videos.
Integrating shortcode functionality from other plugins is also possible.
It can be challenging to choose the right LayerSlider alternative. Especially when there are so many.
With this list, it is now hassle-free to compare and assess which one works best for the website.
If you liked this article about LayerSlider alternatives, you should check out this article about websites with carousels.
There are also similar articles discussing plugins better than the Divi slider, plugins better than the Elementor slider, testimonial carousels, and best WordPress sliders.
And let's not forget about articles on WooCommerce slider plugins, WordPress logo slider plugins, carousel sliders, and full page sliders.
LayerSlider Alternatives That Are Better for Any Website