Imagine trying to capture your site visitor's attention with captivating visuals. But how? Slider plugins come to the rescue! They're the magic tools that allow us to showcase multiple images or videos in a rotating carousel, capturing the essence of our content in a sleek, interactive manner.
Speaking of slider plugins, there's one that web designers have been using for years. Say hello to Owl Carousel. This jQuery plugin has gained immense popularity for its simplicity and versatility. Whether you want to showcase the latest blog posts, product images, or testimonial slides, Owl Carousel has got you covered.
But wait, there's another heavyweight in the slider plugin arena. Enter Slider Revolution. Slider Revolution isn't just another slider plugin. It's more like a multi-purpose platform that helps you create stunning visual content for your website. Think of sliders, carousels, hero headers, content modules, and full websites. Yes, it's that dynamic!
Understanding Owl Carousel: Strengths and Weaknesses

Touch Events: Owl Carousel understands your need for a seamless mobile experience. It supports touch events. Swipe, drag – do as you like, Owl Carousel follows your finger's command.
Customizability: Want to give your carousel a personal touch? Owl Carousel lets you do that. It's a canvas for your creativity where you can change colors, set auto-width, loop slides, add navigation, and whatnot.
Responsive: Worried about how your carousel might look on a tablet or a mobile phone? Owl Carousel has got you covered. It's fully responsive, ensuring your slides look great on any screen size.
Highlighting the strengths of Owl Carousel
Now, why has Owl Carousel become a popular choice among web designers?
User-friendly: Owl Carousel is as friendly as it gets. The setup is straightforward, and even if you're not a tech wizard, you'll get the hang of it in no time.
Light-weight: It doesn't weigh your website down. Being light on the code, it ensures your website keeps running at an optimal speed.
Versatile: From simple image sliders to complex product carousels, Owl Carousel is versatile enough to handle all your carousel needs.
Identifying the weaknesses of Owl Carousel
Despite all its strengths, Owl Carousel isn't without its share of weaknesses.
Limited Design Options: The design options, though plentiful, might feel a bit limited if you want to create very intricate, detailed sliders.
Lack of Premium Features: Unlike some other slider plugins, Owl Carousel lacks premium features such as dynamic content and layer-based animation.
Coding Knowledge Needed: While it's user-friendly, having some coding knowledge is a plus to unlock Owl Carousel's full potential.
And that's Owl Carousel for you, a fantastic plugin with a few shortcomings.
An In-Depth Look at Slider Revolution: An Unrivaled Plugin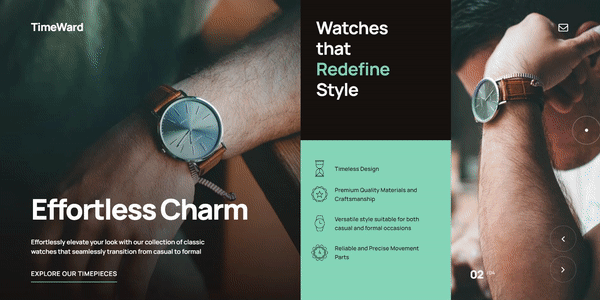 And now, let's roll out the red carpet for the game-changer, Slider Revolution. This is not your regular carousel creator. No, it's a full-on, feature-packed, slide-making superstar.
Multi-purpose: Want a hero section for your homepage? A carousel for your blogs? Or a fancy, layered slider for your portfolio page? Slider Revolution does it all. It's your one-stop solution for all things slider.
Visual Editor: With its intuitive visual editor, Slider Revolution makes creating sliders a piece of cake. It's like playing a game. Drag and drop elements, style them, animate them – and voila! Your slider is ready.
Templates and Add-ons: Stuck for ideas? Slider Revolution comes with a library of stunning templates. Just pick one, tweak it to your liking, and your slider is ready to rock. Plus, there are tons of add-ons to further spice up your creations.
Presenting the strengths of Slider Revolution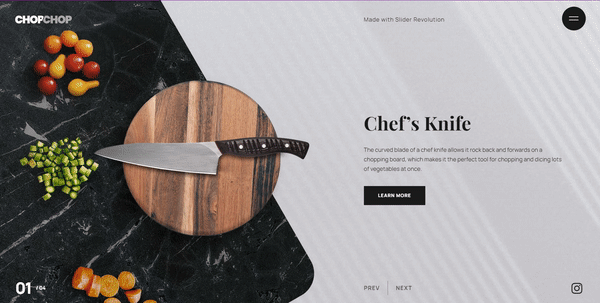 There's a lot to love about Slider Revolution, and here are the highlights:
Dynamic Content: Show real-time info on your sliders. From posts, pages to product info – it's all dynamically pulled up.
Responsive and Mobile-specific options: Slider Revolution adapts to all screen sizes. Plus, it gives you the power to create mobile-specific sliders. Catering to your mobile users has never been this easy!
Premium Quality: With Slider Revolution, you get a premium tool in your hands. The level of customization, the feature list, the intuitive UI – it all screams top-notch quality.
Discussing any potential weaknesses
Despite being a powerhouse, Slider Revolution has a few cons:
Learning Curve: It's packed with features, which means there's more to learn. New users might need a little time to familiarize themselves.
Price: Unlike Owl Carousel, Slider Revolution comes with a price tag. But hey, good things rarely come free, right?
Comparative Analysis: Slider Revolution versus Owl Carousel
The time has come to put these two to the test. Owl Carousel versus Slider Revolution, let's see who has the upper hand!
Comparing user interface and ease of use
With Owl Carousel, simplicity is key. The interface is easy to grasp, and you can create carousels swiftly.
If you're a fan of coding and want a no-fuss tool, Owl Carousel is your mate.
On the other hand, Slider Revolution shines with its visual editor. It might be a bit intimidating initially, but once you're in, it's smooth sailing.
The drag and drop functionality makes designing sliders fun and easy, almost like playing a puzzle game.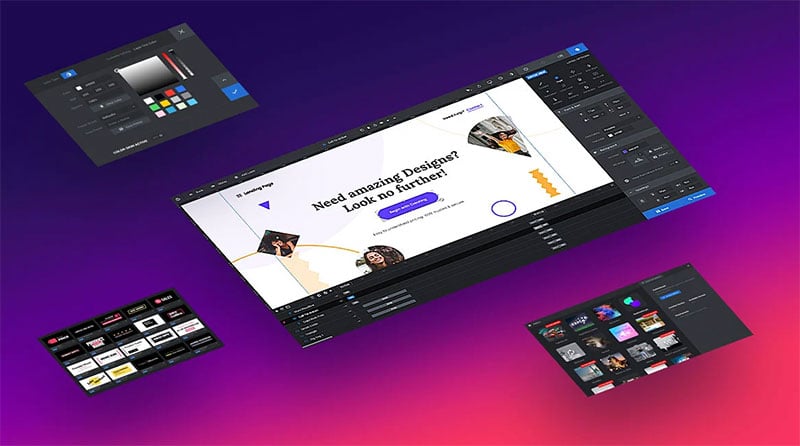 Comparing performance and speed
Owl Carousel is light as a feather. It won't bog your site down, ensuring your web pages load swiftly.
Slider Revolution might seem heavy given its plethora of features, but don't worry, it's well-optimized.
It won't turn your website into a tortoise. And the richness it adds to your website is totally worth it.
Comparing customization capabilities
Owl Carousel offers decent customization. You can tweak colors, enable auto-width, loop slides, and more.
But it might feel a bit limited if your creative juices are overflowing.
In contrast, the sky's the limit with Slider Revolution. It's like a box full of Lego blocks.
Mix and match, build what you want. You have a ton of elements, animation options, layering – it's a whole playground!
Comparing responsive design support
Both Owl Carousel and Slider Revolution handle responsiveness brilliantly.
Your carousels and sliders will look great regardless of the screen size.
But Slider Revolution goes a step further by offering mobile-specific options.
Comparing compatibility with popular CMS platforms
Owl Carousel, being a jQuery plugin, works well with any CMS that supports jQuery, which is basically all of them.
Slider Revolution is more of a WordPress hero. But don't fret, there are versions available for Shopify, Magento, and Prestashop, to name a few.
In conclusion, while both plugins have their merits, Slider Revolution takes the lead with its superior features, customization options, and premium feel.
How to Make the Switch: Migrating from Owl Carousel to Slider Revolution
Alright, so you've decided to make the leap. You're bidding goodbye to Owl Carousel and welcoming Slider Revolution into your web design toolkit.
It's a change you won't regret. But let's not get ahead of ourselves. Here's what you need to know to make this transition smooth and hassle-free.
Preparing for the migration: Things to consider
Switching from one plugin to another isn't just about clicking a few buttons. You need to prepare for it. So here are a few things to consider before you get started.
Backup your website: First things first, always have a backup of your website before making any significant changes. You don't want to lose any of your precious data, do you?
Plan your sliders: Have a clear vision of what sliders you want to create with Slider Revolution. Do you want to replicate your Owl Carousel slides, or do you have something new in mind? Planning ahead will save you from a lot of headaches later on.
Consider the learning curve: Slider Revolution offers more features than Owl Carousel, so it might take a little time to get the hang of it. But trust me, it's worth it. The result you'll get is simply stunning.
A step-by-step guide on making the switch
Let's dive into the actual migration process. Don't worry, I'll walk you through it.
Uninstall Owl Carousel: To avoid any conflicts, it's better to uninstall Owl Carousel before installing Slider Revolution.
Install Slider Revolution: Next, install and activate the Slider Revolution plugin. You'll find a host of guides online on how to do this. Plus, we have a fantastic support section to help you out.
Create your sliders: Once Slider Revolution is up and running, start creating your sliders. Remember the plan you made? It's time to put it to action.
Replace old sliders: Finally, replace your old Owl Carousel sliders with your shiny new Slider Revolution ones. Do a thorough check to ensure everything looks and works perfectly.
Troubleshooting common issues during migration
No migration is complete without a few hiccups. But worry not, here are a few common issues you might face and how to resolve them.
Sliders not displaying correctly: If your sliders are not displaying correctly, check your theme's CSS. There might be some conflicts. If you can't figure it out, the Slider Revolution support team is just a message away.
Performance issues: If your website seems to load slower after the migration, try optimizing your sliders. Use optimized images, limit the number of layers, and avoid overusing animations.
And that's it, you've made the switch.
FAQ on Why Slider Revolution is a Better Option
Why is Slider Revolution touted as being more versatile than Owl Carousel?
With Slider Revolution, the customization options are limitless. Unlike Owl Carousel that primarily focuses on image slideshows, Slider Revolution allows you to build complex, dynamic content with text, images, videos, and even web forms. It's like a multipurpose tool with various functionalities, versus a screwdriver. Imagine creating a moving background, a YouTube video slider, or even a complete web page; with Slider Revolution, the sky's the limit.
What makes Slider Revolution more responsive compared to Owl Carousel?
Slider Revolution has an outstanding responsive design functionality. It enables you to create separate layouts for different screen sizes. So, you're crafting a tailored experience for mobile, tablet, and desktop users. Owl Carousel does offer responsive design, but Slider Revolution takes it a step further, giving you complete control over how your content looks on every single device.
Does Slider Revolution offer better customer support?
You bet! With Slider Revolution, you receive first-class support from a dedicated team, ready to answer your questions and solve any issues that might arise. Owl Carousel, as an open-source tool, depends mostly on community support, which can sometimes leave you hanging. The commitment of the Slider Revolution team to their users' satisfaction makes it a clear winner here.
Are animations more advanced in Slider Revolution than in Owl Carousel?
Absolutely! With Slider Revolution, you get to create spectacular animations and effects. The platform provides a ton of pre-made animations and the ability to create custom ones. Owl Carousel has some animation capabilities, but they're basic in comparison. So, if you're looking to dazzle your visitors with stunning animations, Slider Revolution is the way to go.
How does the layer system in Slider Revolution compare to Owl Carousel?
In terms of layering, Slider Revolution is far ahead. It offers a z-index layering system that lets you stack content and create multi-dimensional slides. This functionality is missing in Owl Carousel. With Slider Revolution, you can achieve a more intricate design, giving your content depth and making your presentations more engaging.
Is Slider Revolution more user-friendly than Owl Carousel?
Yes, indeed! The intuitive visual editor in Slider Revolution allows you to create and edit slides with ease, even if you're not a coding expert. Owl Carousel, though simple, requires a certain level of programming knowledge. Slider Revolution's commitment to providing a user-friendly interface makes the design process more enjoyable and less daunting.
Can Slider Revolution handle more complex projects than Owl Carousel?
Most certainly! Slider Revolution is built for complexity. It has robust features for content presentation, such as parallax scrolling, multi-step animations, and timeline-based editing. These features allow for more intricate and engaging designs. Owl Carousel is a great tool, but for simple slideshows. When complexity increases, Slider Revolution outshines it.
Are updates more frequent in Slider Revolution than in Owl Carousel?
Definitely! The Slider Revolution team frequently rolls out updates, ensuring the tool stays up-to-date with the latest web trends and technologies. Owl Carousel is updated less frequently due to its open-source nature. Regular updates in Slider Revolution mean you get new features, improvements, and bug fixes more frequently.
How do the costs of Slider Revolution and Owl Carousel compare?
While Owl Carousel is free, Slider Revolution comes with a cost. However, the value you get from Slider Revolution's features and functionality far outweighs its price. Consider it an investment for better functionality, customization, support, and updates. Free is good, but in this case, you get what you pay for.
Conclusion
We started with the basics of sliders and dived deep into the world of two popular plugins, Owl Carousel and Slider Revolution. And now, it's time to wrap things up.
In the realm of slider plugins, Owl Carousel is a reliable contender with its straightforward approach. It's quick, lightweight, and does a pretty neat job for simple use cases. But it does have its limitations, especially when you want more than just basic sliders.
Enter, Slider Revolution. It's a powerhouse of features. You can create stunning sliders, with animations, layers, and much more. Plus, it comes with a visual editor that makes creating sliders a breeze.
Then we went ahead and put these two to a head-to-head battle. We compared them based on various parameters – ease of use, performance, customization options, responsive design support, SEO friendliness, and compatibility. And while Owl Carousel put up a good fight, Slider Revolution emerged as the clear winner.
As a web designer, I'm all for tools that help unleash creativity, and that's what Slider Revolution does. It's a toolkit that lets you design almost any kind of slider you can imagine. Sure, it comes with a learning curve, especially if you're transitioning from Owl Carousel, but once you get the hang of it, you'll appreciate the level of detail and customization it offers.
If you enjoyed reading this article about Owl Carousel vs Slider Revolution, you should check out this article about websites with carousels.
There are also similar articles discussing plugins better than the Divi slider, plugins better than the Elementor slider, testimonial carousels, and LayerSlider alternatives.
And let's not forget about articles on the best WordPress sliders, WooCommerce slider plugins, carousel sliders, and slider types.
Better Than Owl Carousel? Yes, This Carousel Plugin