A great way to advertise your brand and showcase your business philosophy is by using homepage sliders, or carousels.
Finding the perfect homepage slider for your website can pose a challenge. However, finding some examples, or templates from modern websites can give you inspiration.
Sliders will display the key information about your website featuring important images, therefore conveying the message to readers. A homepage is meant to impress visitors, turning them into potential customers.
Modern website designers have found several interesting ways to incorporate sliders into their own web page design. Sliders help shift the focus of the reader to content that's highly important, therefore increasing revenue.
In this article created by our team behind Slider Revolution we will discuss several exceptional homepage slider examples to give you some inspiration.
When Should You Use Sliders?
What do sliders accomplish?
Sliders provide an eye-catching way to display content
They engage users and inspire them to take action
They save space on your homepage, allowing you to create a visually-pleasing website
Generic sliders will not work for all websites. Some will look great, while others will need some specific adjustments.
First, establish the primary goal of your website. Then, clearly identify your brand, and how to use sliders accordingly.
When sliders are used to enhance your brand image, they can be a fantastic way to get more conversions and impress users. However, if they are just thrown onto the website without any thought, they can be an unnecessary distraction. As stated earlier, what works for one website might not work for another.
A homepage slider shows consumers what their options are, and gives an overview, helping them to decide what action to take next.
There are many different types of sliders to choose from. For example, there are sliders that present a slideshow activating only when the user clicks on a tab or button. Some of the biggest and most popular websites have used sliders successfully, attributing to their webpages' success.
Amazing Homepage Slider Templates
The following are some of the best homepage slider templates to choose from.
Cinematic Wildlife Slider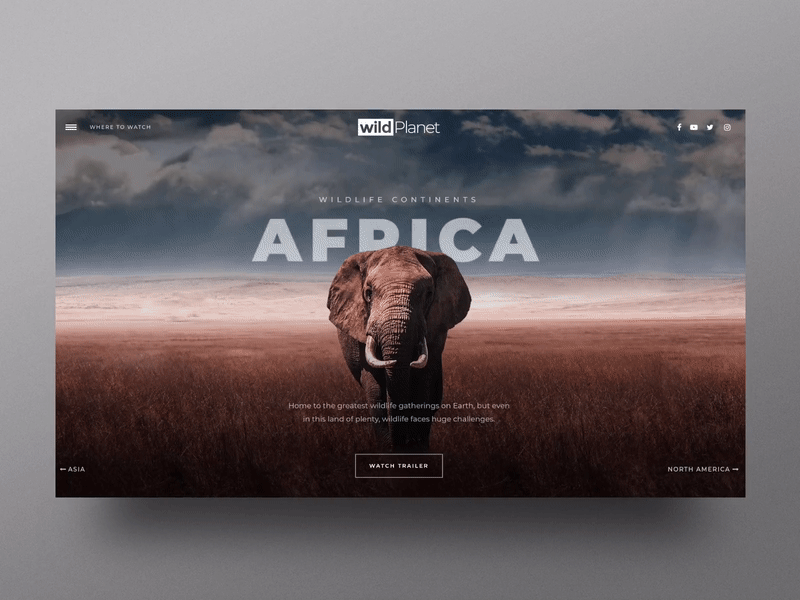 Coffee Shop Split Screen Slider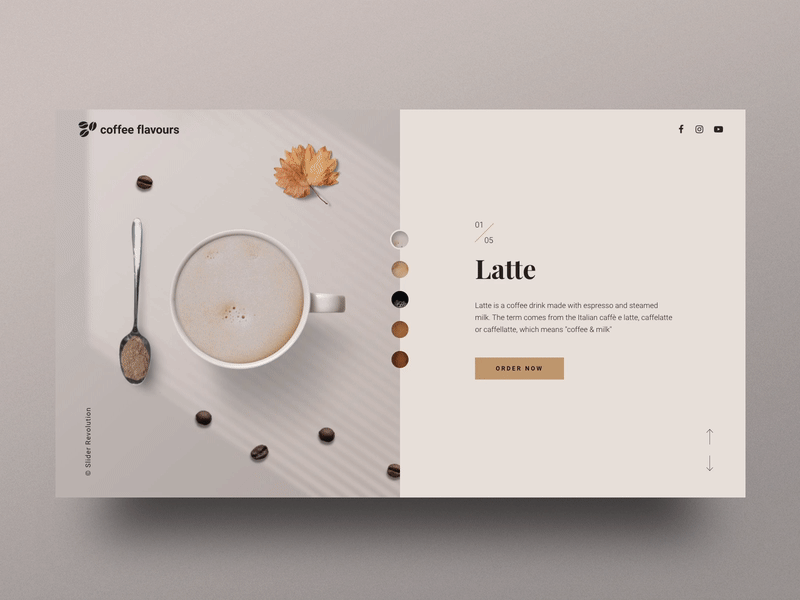 Modern Portfolio Showreel Slider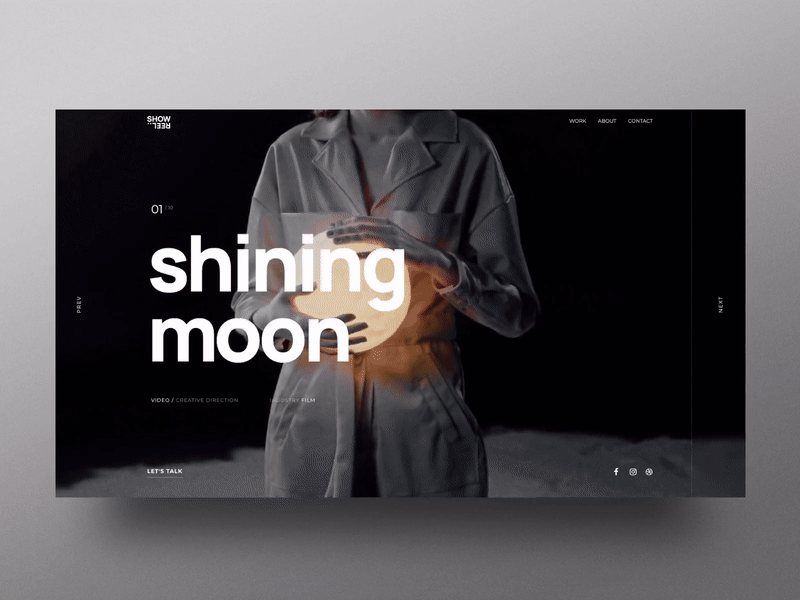 Portal Effect Hero Slider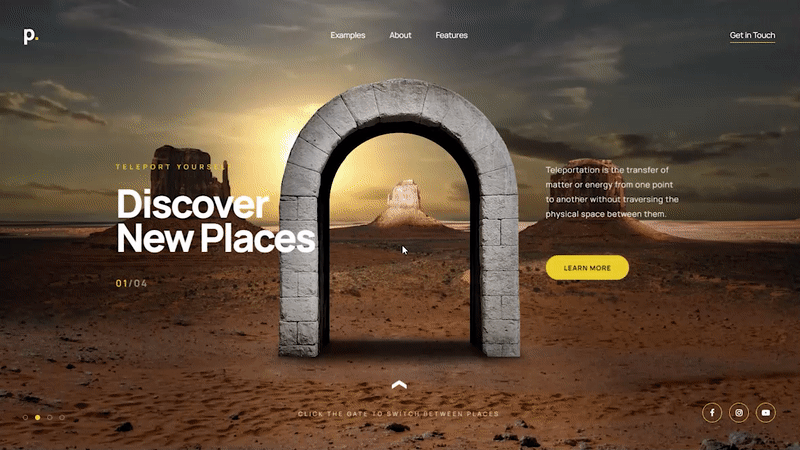 Motion Blur Portfolio Showcase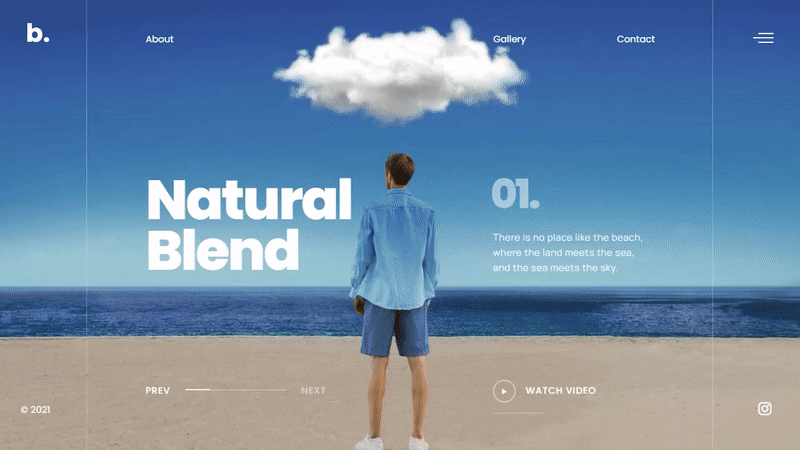 Big Summer Sale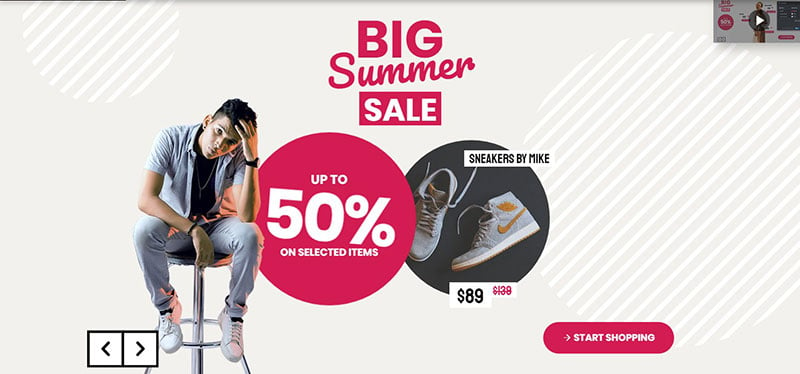 This option is an alluring eCommerce slider.
Isometric Slider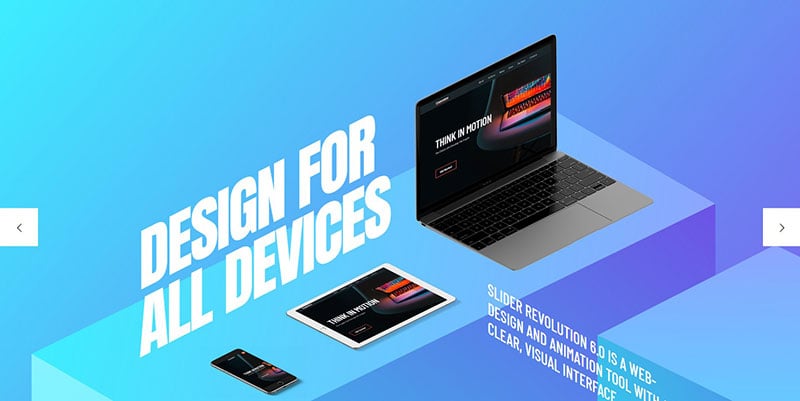 This is a fully customizable and actionable template for your homepage with creative options.
Woo Commerce Slider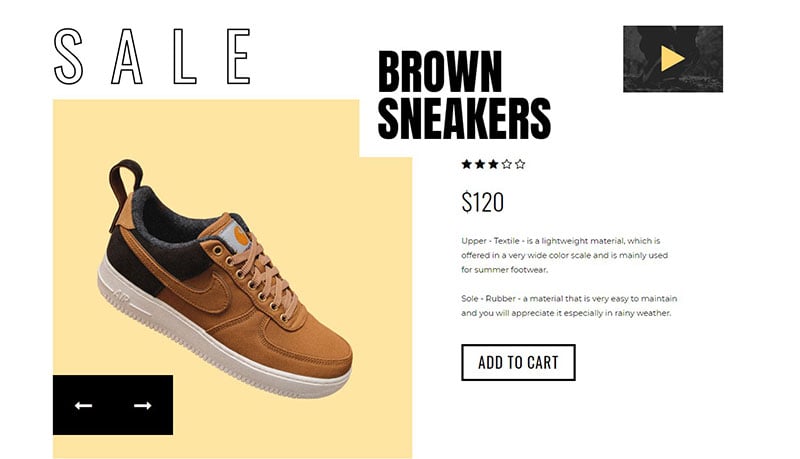 Woo Commerce slider is a fantastic option when looking for both dynamic and static options.
Real Estate Slider Template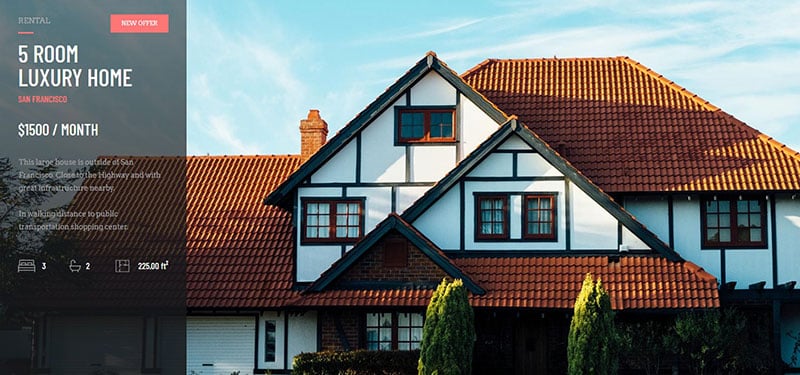 This slider is marketed to real estate websites, hence it is flexible and highly customizable, thus allowing you to display your real estate examples beautifully.
Art Gallery Slider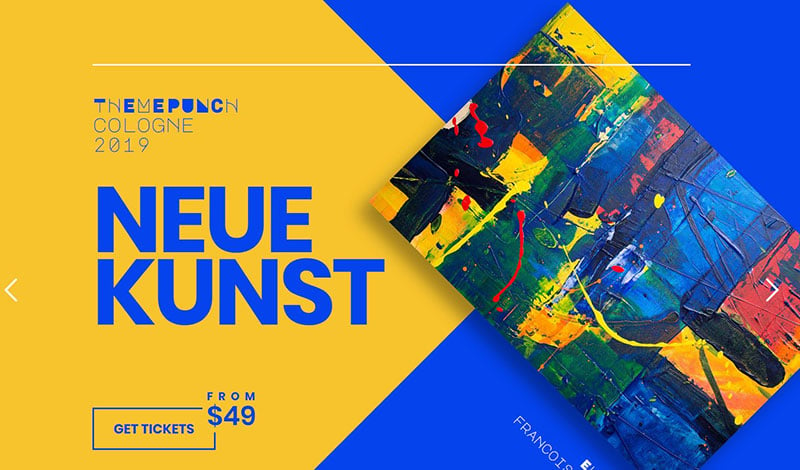 This art gallery slider is excellent for displaying art in a very sophisticated style.
Nature Explorer Slider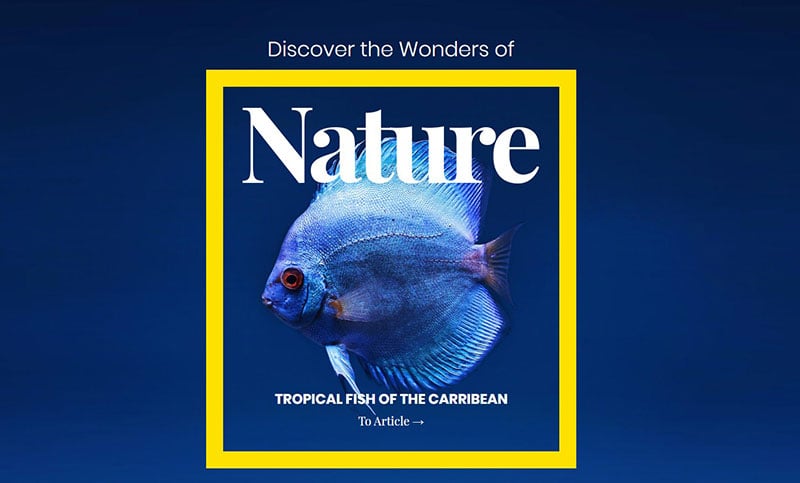 This nature explorer is a high-quality slider because it uses various effects, such as distortion and particle effects.
Cube Animation Slider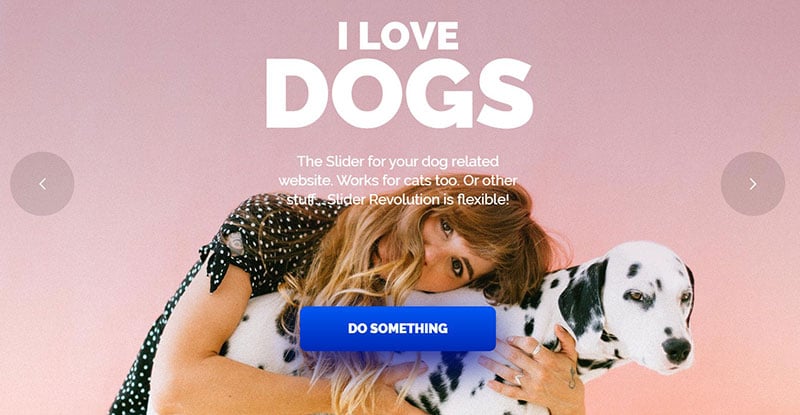 This is a modern slider, with elegant text elements, cube animation and, includes an excellent call-to-action element.
Tech Showcase Slider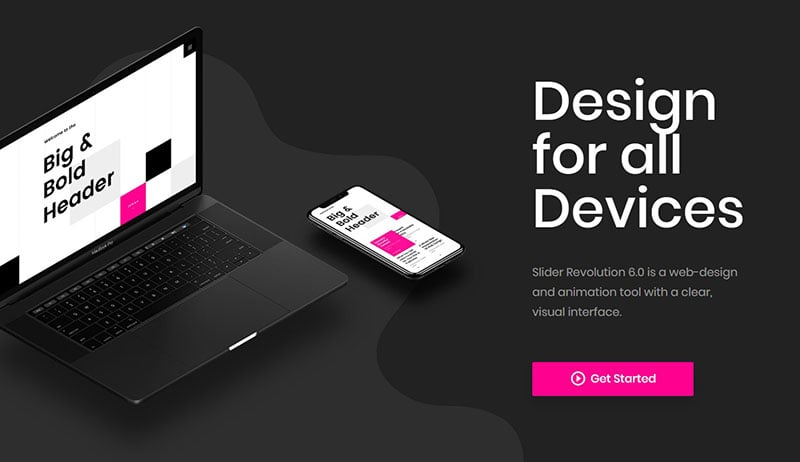 The Tech Showcase slider is tailored to display technological elements and products.
Retouch Before After Slider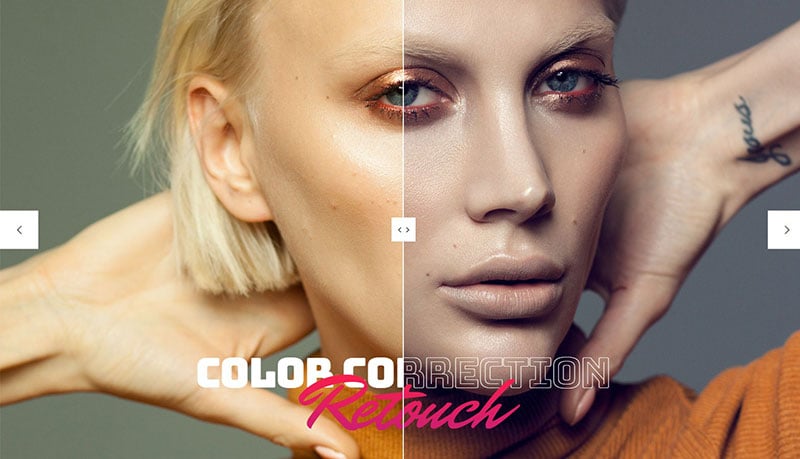 This slider targets photography websites, since they offer the before/after add-on feature.
3D Parallax Cubes Slider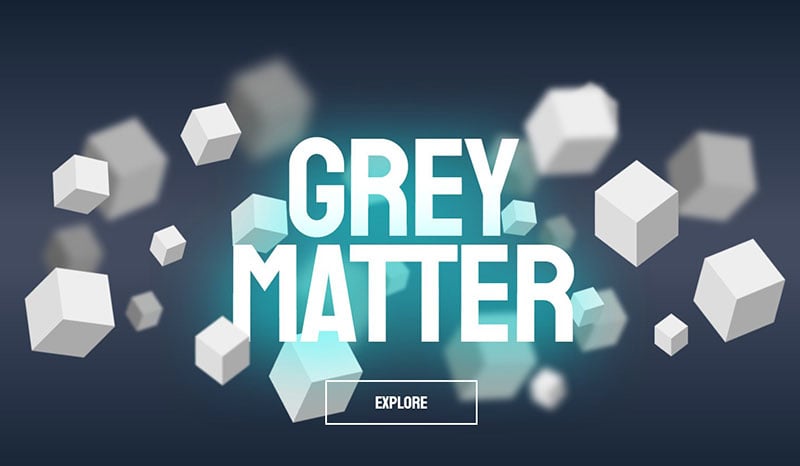 This slider has stunning 3D effects.
Cinematic Slider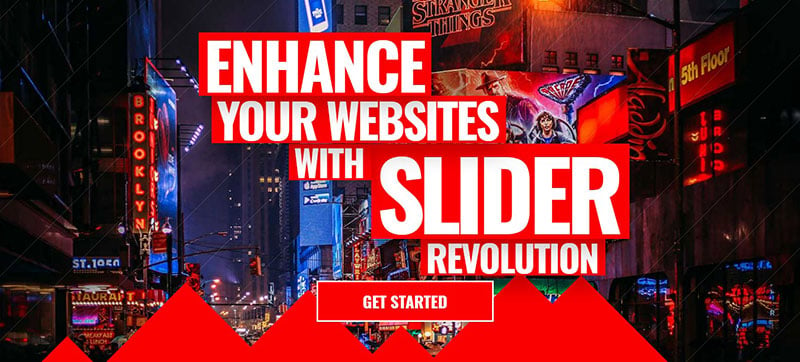 This cinematic slider displays your content with striking elements, such as bold text.
Restaurant Menu Slider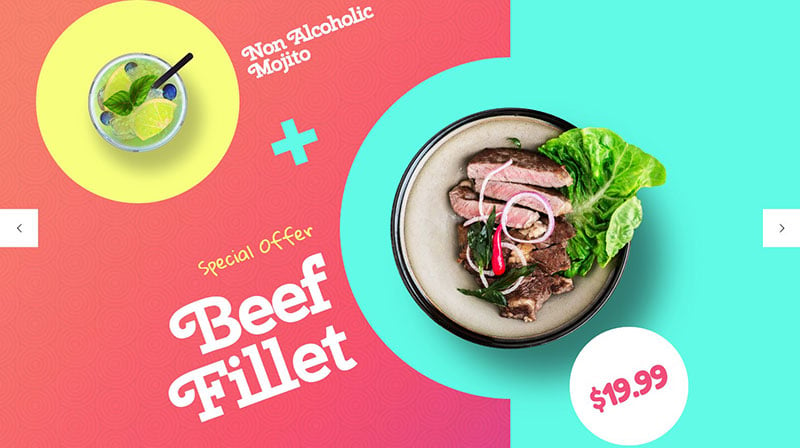 This menu slider is excellent for restaurant websites; displaying your dishes in a modern and striking style.
Great Homepage Slider Website Examples
The following are some examples of websites that use a homepage slider perfectly.
Pierre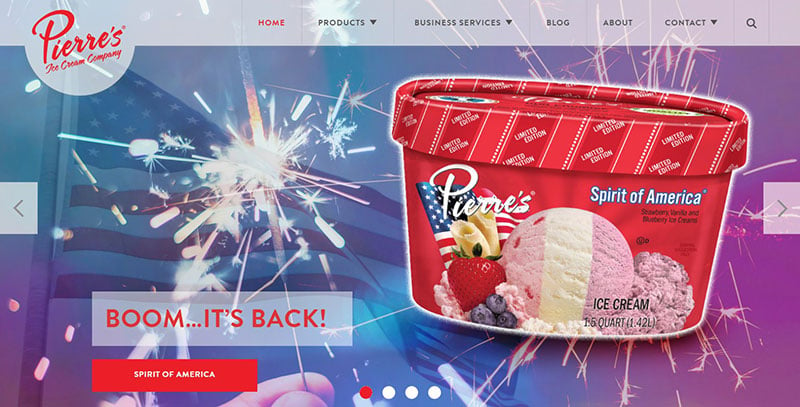 The Pierre website displays their content in an enticing way, creating a delightful atmosphere.
The NoMad Hotel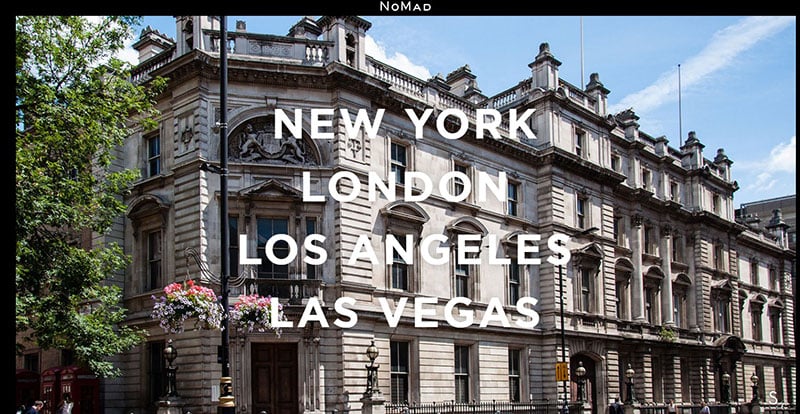 The Nomad hotel website is an excellent example of a modern way to display your hotel photos by using this slider.
Tea Round App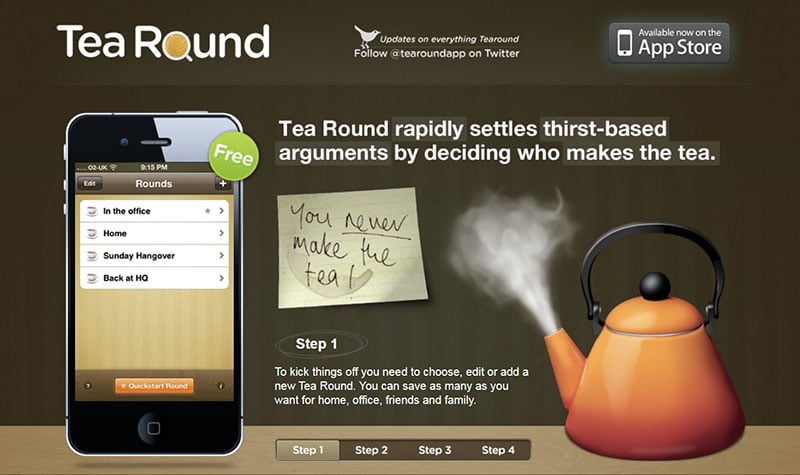 This Tea Round App features content in small beautiful details, such as paper notes, and gradient buttons.
Decor8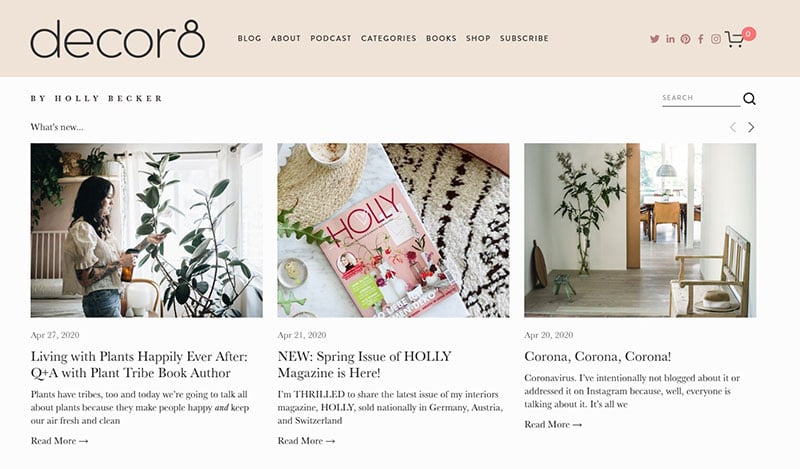 The Decor8 blog showcases latest posts with this user friendly slider. Having hundreds of blog posts can be overwhelming, thus this slider helps organize them making it more enticing for readers.
This slider gives the option to display the most recent posts, or to display your most popular blogs.
Waunakee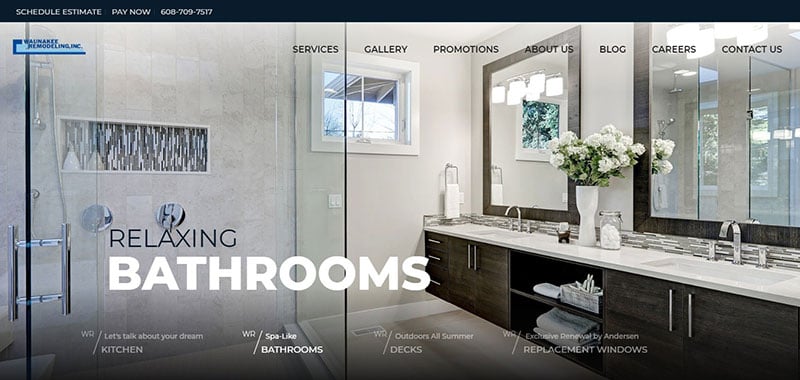 This example is functional yet unique, due to the slider's location.
Au Lit Fine Linens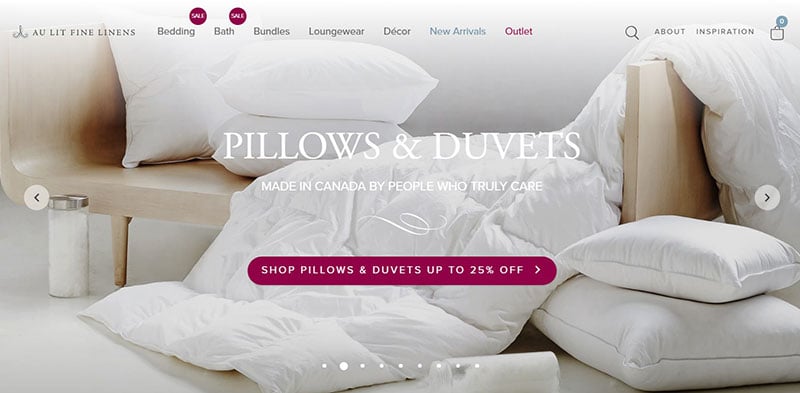 Au Lit Fine Linens use photography sliders to create an intimate atmosphere, by using soothing colors such as gray and beige.
HELLO! LUCKY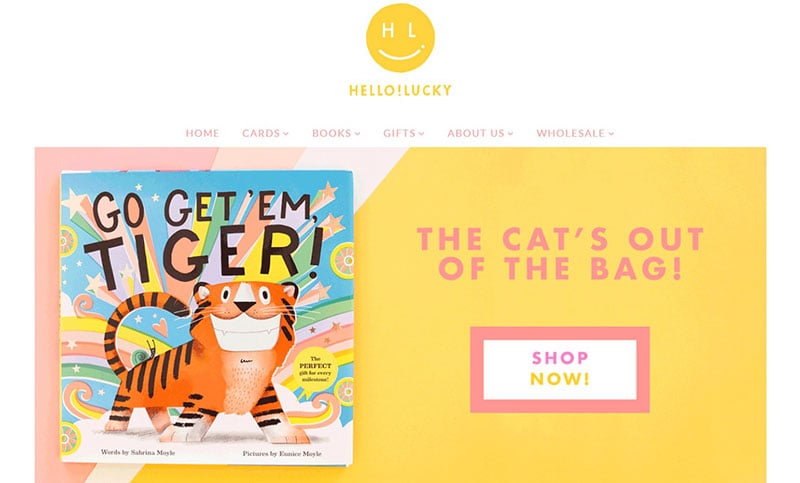 Hello ! Lucky is a playfully designed website, displaying adorable illustrations. Yet it skillfully doesn't compromise usability.
Portage Youth Soccer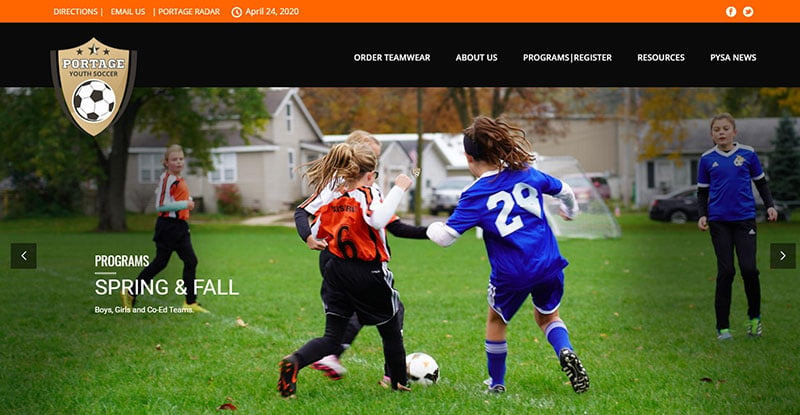 Portage Youth Soccer websites proves less is more, by using simple shapes that help focus directly on the topic.
Revelry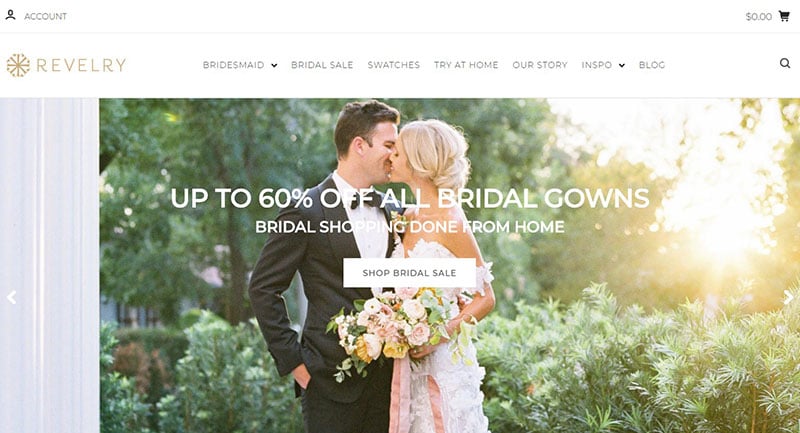 It is essential to incorporate a stylish homepage slide design into a fashion website. This will aid in displaying the art and fashion articles.
CG Schmidt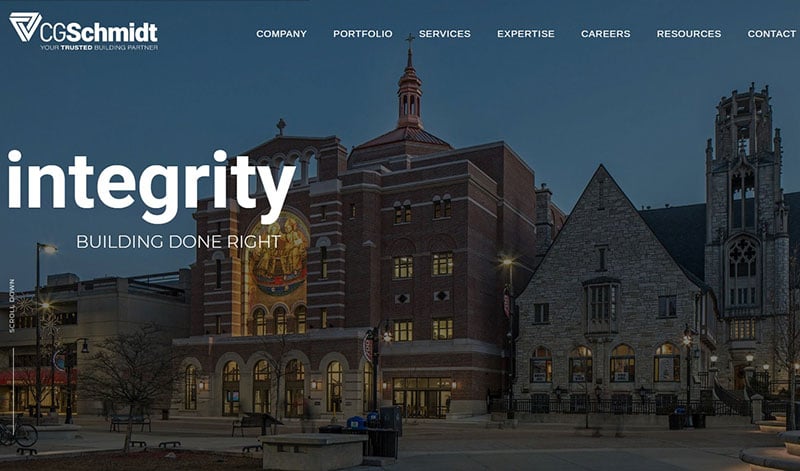 This is a video-like slider that incorporates unique transitions, making the video slider feel more natural.
Jax Vineyards
The transparent backdrop makes this slider elegant and stylish.
Ending thoughts on using a homepage slider
Every website is unique, catering to different consumers. Any great website should always be designed with the user in mind. When sliders are used correctly, they add a layer of creativity and flexibility to a website. The site will look more dynamic, spacious, and elegant.
If you enjoyed reading this article about using a homepage slider, you should check out this article on how to add a slider in WordPress.
We also wrote about similar topics like using the particle effect in web design, using a hero slider, a video slider (see the pattern here?). But also about the Ken Burns effect that we use in some of our slider templates, as well as WordPress themes with sliders included, WordPress video background, website sliders, and slider animation examples.
Amazing homepage slider examples from modern websites